Flashcards for NEET Chemistry are designed to boost your NEET preparation. Find below flashcards for the chapter "Haloalkanes and Haloarenes". These flashcards are prepared as per the NEET syllabus. These are helpful for aspirants of NEET and other exams, during last-minute revision. It covers all the important points that are frequently asked in the exam. Check BYJU'S for the full set of Flashcards and Study material for NEET Chemistry.
| | | |
| --- | --- | --- |
| Name of the NEET Sub-section | Topic | Flashcards Helpful for |
| Chemistry | Haloalkanes and Haloarenes | NEET Exams |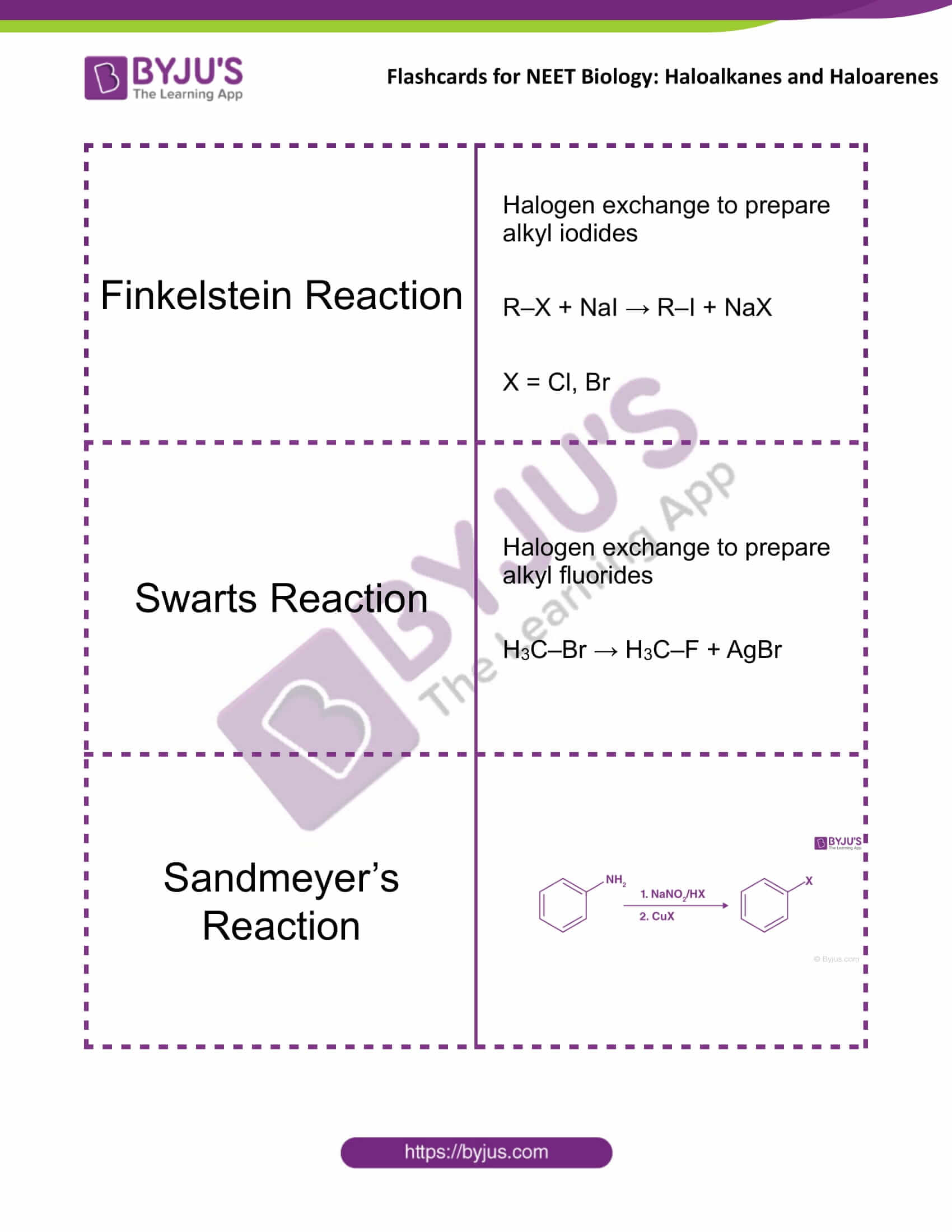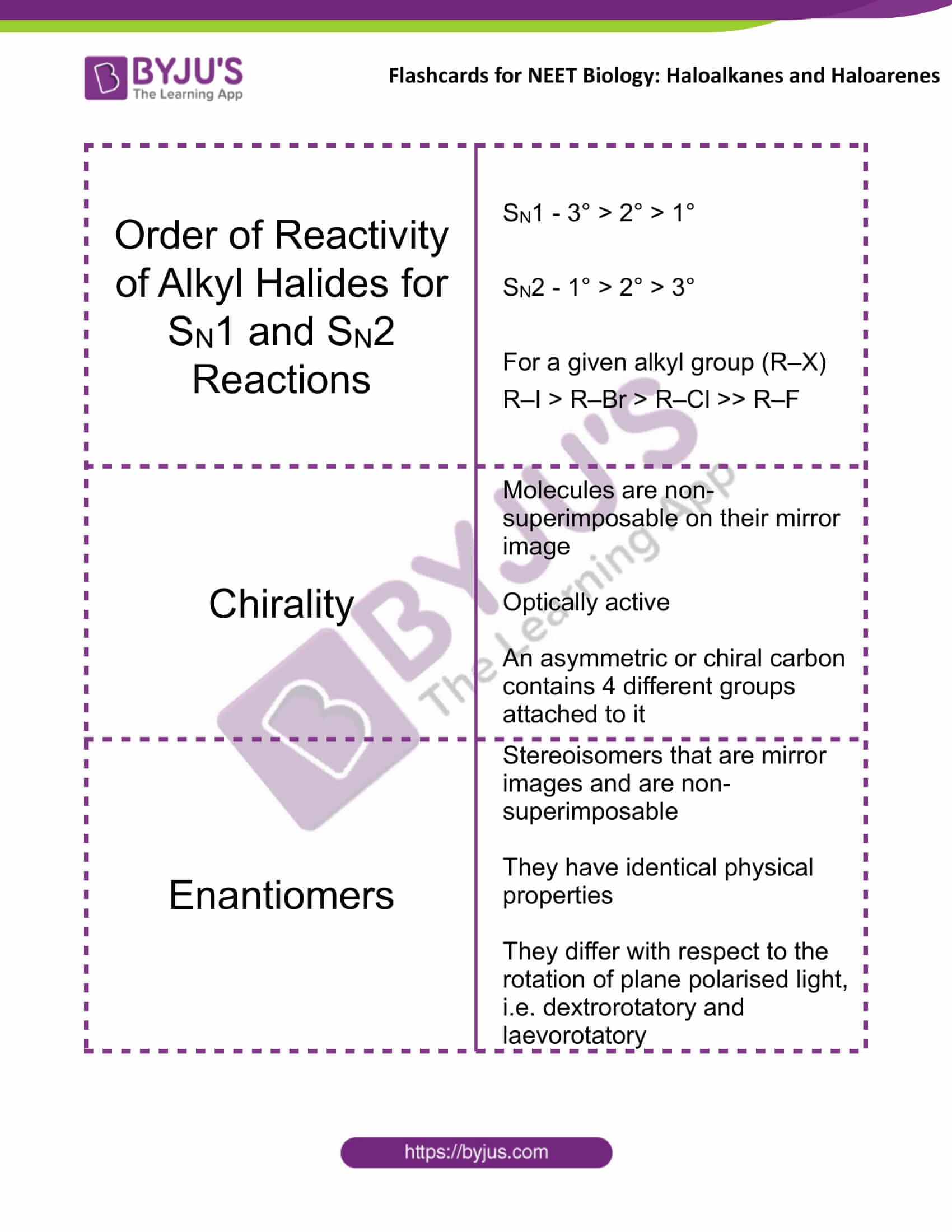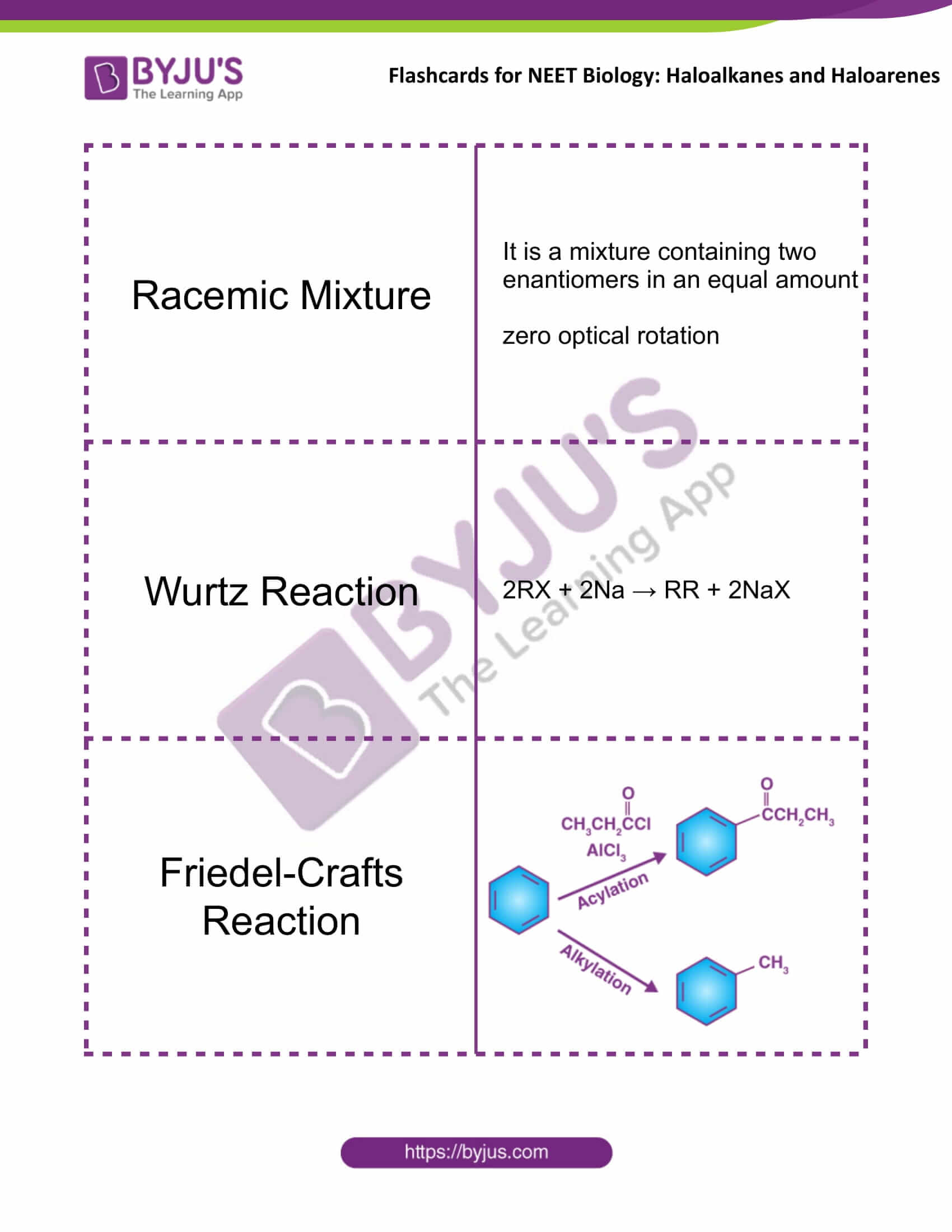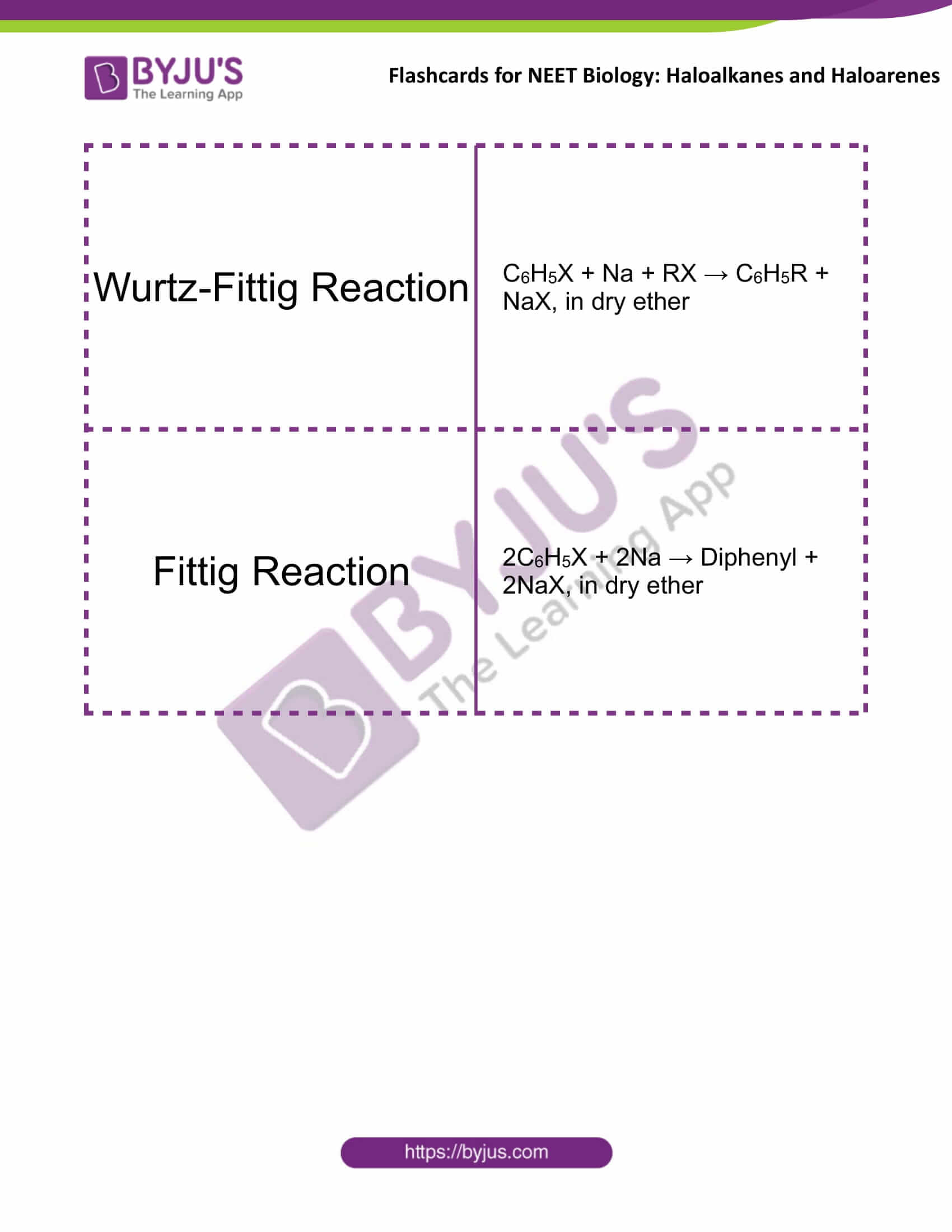 Haloalkanes and Haloarenes

Finkelstein Reaction

Halogen exchange to prepare alkyl iodides

R–X + NaI → R–I + NaX

X = Cl, Br

Swarts Reaction

Halogen exchange to prepare alkyl fluorides

H3C–Br → H3C–F + AgBr

Sandmeyer's Reaction

Order of Reactivity of Alkyl Halides for SN1 and SN2 Reactions

SN1 – 3° > 2° > 1°

SN2 – 1° > 2° > 3°

For a given alkyl group (R–X)

R–I > R–Br > R–Cl >> R–F

Chirality

Molecules are non-superimposable on their mirror image

Optically active

An asymmetric or chiral carbon contains 4 different groups attached to it

Enantiomers

Stereoisomers that are mirror images and are non-superimposable

They have identical physical properties

They differ with respect to the rotation of plane polarised light, i.e. dextrorotatory and laevorotatory

Racemic Mixture

It is a mixture containing two enantiomers in an equal amount

zero optical rotation

Wurtz Reaction

2RX + 2Na → RR + 2NaX

Friedel-Crafts Reaction

Wurtz-Fittig Reaction

C6H5X + Na + RX → C6H5R + NaX, in dry ether

Fittig Reaction

2C6H5X + 2Na → Diphenyl + 2NaX, in dry ether
Get access to the full set of flashcards for NEET Chemistry, only at BYJU'S.
Recommended Video:
Tips to Master Organic Chemistry | How to Study Organic Chemistry for NEET Exams | NEET 2022