The nexus of any exam preparation is practising. To get the best results, assessing your preparation is of paramount importance and what better than working out mock tests. It is the best resource to put things into perspective. Not only do these tests give a reality check but also improve speed and accuracy levels, contributing to better performance.
Mock tests, as sample papers are replicas of NEET question papers, exactly following the pattern of the medical test. Especially if you want to self-assess your knowledge, mock tests are your go-to. These test series help one view scores and percentiles, identify weak areas and compare their performance to judge where they stand in the crowd with that level of preparation. For the least, mock tests help one get acquainted with the ideal exam scenario where the clock is ticking and pressure, mounting.
Also see: NEET Question Papers
Improve Your Mock Test Scores With These Points
Analysis of mock tests is critical to improving your overall performance at these tests. Take 5 minutes to read these points carefully and save yourself from hours of analysing.
Go for the test analysis option, once you have finished a mock test.
Focus on Evaluation
Turn a blind eye to percentile completely at the moment. Rather, completely shift your focus to analysing your moves at the test, find answers to questions such as –
How many silly mistakes did I make?
How many of the guessed responses were incorrect and why?
Which were the questions/topics which consumed most of my time?
What are the topics to which I could quickly answer?
What errors did I make in topics I am familiar with?
Am I comprehending the question correctly?
How to identify which question to skip and which could be a calculated risk?
And many more. Find answers to these questions and take appropriate measures towards curbing them. Half of your job is accomplished with this important step.
Revisit the unattempted questions
This can be an untimed action. Visit the unattempted questions and revamp your actions this time around. This is why mock tests are a great resource. Apart from the many benefits it has to offer, one interesting option it provides to students is the facility to review unattempted questions. Take time to crack these questions with all the knowledge you have. If you could not attempt due to lack of time, then you would probably end up answering it now, otherwise, concepts have to be revisited and relearnt.
Highlight and review correct responses
Skim through your correct responses to polish them further, to check if there is a probability to crack the same question with fewer steps, a better approach or in lesser time.
Do not step back from experimenting
When it comes to trying different techniques and strategies, do attempt varied approaches to see what works for you. For instance, if you are well-prepared with chemistry compared to Physics and Biology subjects of NEET, go ahead and solve that section. Likewise, you could identify and solve all easy questions and then come to tricky ones. Towards the end, correct responses count regardless of the modus operandi.
Increase Frequency of Mock Test Eventually
Revision and practice sessions must be coupled with at least one mock test every day when starting out. With time, this frequency must increase. Remember to analyse the performance of each mock test before taking the next one as it is baseless to attempt a new one without identifying and bridging gaps from the previous attempt.
Your Takeaways
NEET cannot be cracked in a matter of days, it demands time and rigorous practice. Identify gaps, work on improving before attempting the next and polish your strengths. NEET mock test is an excellent metric to gauge your performance and hence, extract the most out of it.
Revisit concepts to check if you have missed out on gaining important insights on topics or for conceptual clarity and then get back to taking up mock tests.
We hope with the information provided in this article, your attempts at NEET mock tests turn better. For more on NEET, visit us at BYJU'S.
Recommended Video:
How many Mock Tests NEET Aspirants take to Crack NEET 2022 Exam? | NEET Exam Strategy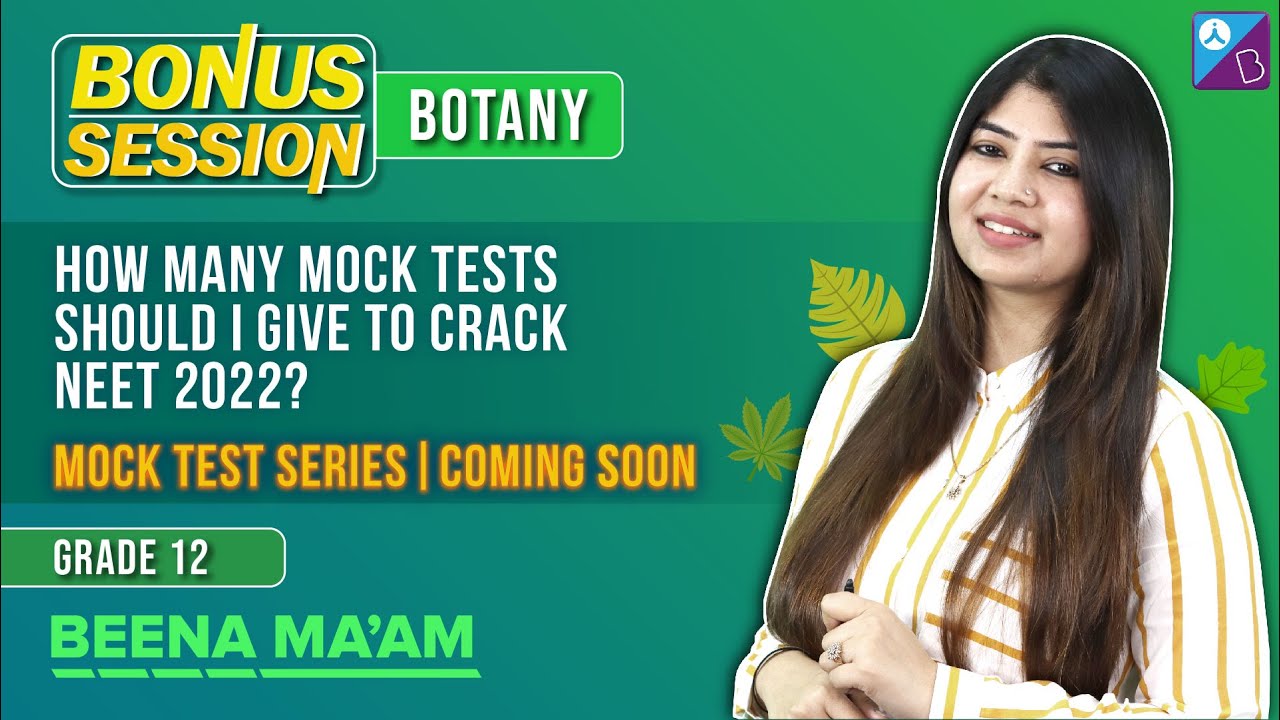 Suggested: