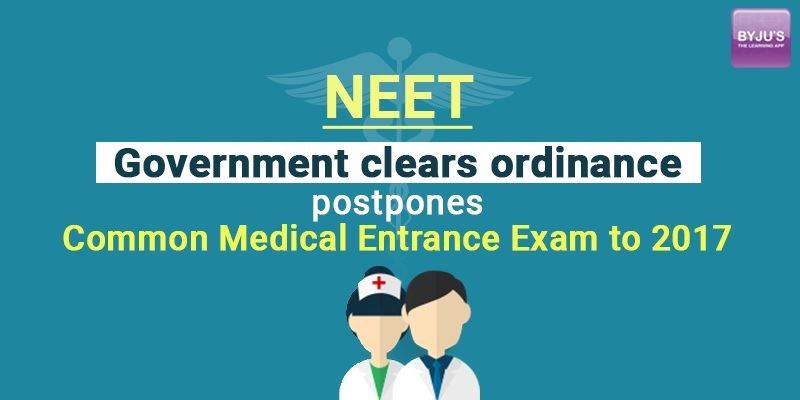 The Central government on May 20, 2016, issued an ordinance to postpone NEET or the National Eligibility cum Entrance Test. NEET is the common entrance test for aspirants who want to get into medical and dental courses.
The state Governments and their affiliated institutions have to conduct NEET 2017, which is the next year, so that the students have enough time to prepare.
The Centre issued the ordinance , following the clearance from Union Cabinet this morning. This development is likely to benefit a large number of medical aspirants, who were in a fix due to uncertainty regarding the NEET examination.
The exam, however, will be applicable for those applying for Central government and private management institutions under the management quota.
The decision to issue an ordinance was taken in the aftermath of several meetings between Union Health Minister JP Nadda and state health ministers to discuss the issue.
The state government representatives had asked the Centre to consider the stress the students will face if uncertainty prevailed.
The Central government had earlier held two rounds of hectic deliberations to build consensus before taking the Ordinance route.
An average of 6.5 lakh students have already taken first phase of NEET held on May 1. The next phase or NEET Phase 2 is scheduled for July 24.
Last month, the Honorable Supreme Court said that students need to take only one common entrance test – NEET, for entry to medical colleges, following a significant number of complaints about corruption in a situation where all state governments and private medical colleges held their own exams.
But after the court's order, several states – including Maharashtra, Karnataka and Tamil Nadu – had said the implementation of the common entrance test should be deferred by a year.