NEET is a medical entrance test conducted by the NTA (National Testing Agency) annually across India. Every year 15-16 lakh students participate in NEET to seek admissions to medical courses across the country.
Year on, NEET witnesses an increase in the number of young medical aspirants taking interest in cracking NEET.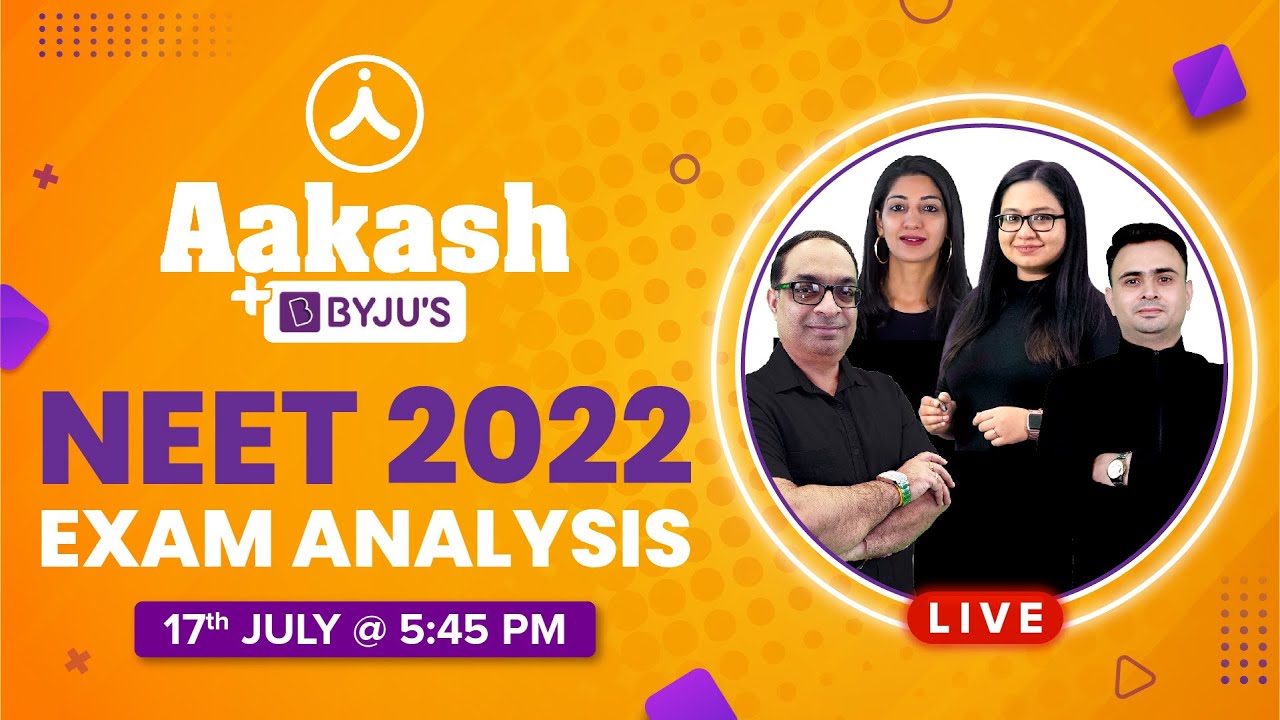 Busting Common Myths About NEET
Misconceptions and confusion come as a part and parcel of growing popularity. However, with the right planning and awareness, NEET can be cracked in the very first attempt. Here is busting the top popular myths about NEET to clear the air around it.
Myth No. 1 – Medicine Is For A Graders Only
Fact – This myth can be easily busted with a glance at the academic record of top rankers over the years, as it is far from the truth. Any student with thorough preparation can crack NEET. Most students who have gained top spots come from humble backgrounds with a lack of backing from any good NEET guidance. Hence, academic brilliance may not necessarily be the factor, as 50% is the minimum aggregate to qualify for NEET. Your approach coupled with diligence is key.
Myth No.2 – Studying Medicine Takes An Eternity
Fact – If saving lives corresponds to studying for 9-10 years to gain masters in respective specializations, it cannot be counted as eternity, as nothing is nobler than being a saviour. However, it is not a hidden fact that it takes a considerable chunk of your life, which in the end just seems worth it.
Myth No.3 – NEET is the toughest to crack and is only for brilliant minds
Fact – It is a no-brainer that NEET is one challenging entrance test given the number of students participating to crack the exam, vying for seats in medical colleges. However, NEET can only be taken up by those toppers is certainly a misconception. Any medical aspirant, with proper guidance and sheer dedication, adhering to complete preparation is sure to qualify.
More: What is a good score for NEET?
Myth No.4 – You need to be rich to study medicine
Fact – This is outright a misconception. You do not have to be the son/daughter of a big name to pursue medicine. A robust approach towards preparing for NEET and hence a competent NEET score can land you in the most prestigious medical colleges of India. The fee structure at government medical colleges is lesser than a regular degree. Moreover, in view of this, the government has laid several schemes of scholarships and other programmes for deserving and meritorious candidates.
Myth No. 5 – All work and No play
Fact – You may hold the perception that pursuing medicine means toiling for hours together in the library and pulling countless all-nighters. You would be around a stack of books with absolutely no socializing. Heaps of work with little to no time for a breath of fresh air. The fact is, it can be all the more challenging, while you also get to pursue your hobbies and have fun. Striking balance would be key, which in due course you would become a master at.
Myth No. 6 – Drop A year
Fact – Just the very thought of dropping a year can be intimidating. Some students just drop the thought of pursuing medicine with the idea of having to skip a year and missing out on being at the same level as their peers. Dropping a year to pursue medicine is an individual choice. With a foolproof preparation, one would not require dropping a year. A competent NEET score will do the talking and land you in a medical college. Additionally, the scope for pursuing medicine has broadened as NEET is now the qualifying test for an arena of many interesting medical streams too. The number of medical seats offered in India has increased too.
Myth No. 7 – Appearing at NEET? Prioritize Biology over other subjects
Fact – Sure, medicine majorly covers Biology and is for ardent biology enthusiasts, but prioritizing Biology over other subjects to qualify NEET is folly. Equal importance must be given to Physics and Chemistry, as these comprise 50% of the NEET question paper.
Myth No. 8 – Studying all the time
Fact – You would be surprised to know that medical professionals take a keen interest in pursuing other hobbies and not just be studying all through. After all, a healthy mind paves the way to bring more to the table, as the presence of mind is pivotal in the field of medicine. Every educational stream requires studying, for that matter, medicine requires more than others as saving lives is no child's play.
Myth No. 9 – NEET cannot be cleared without coaching
Fact – It is reasonably an archaic thought that in today's era, NEET cannot be cleared without coaching. The world's information is just a click away. Access to study materials/resources for NEET is now easier than it has ever been. Tons of mentoring apps are available for use. Just work smart.
Myth No. 10 – Must attempt all questions to crack NEET
Fact – Anyone who says this, lacks knowledge of the NEET exam pattern. The marking scheme of NEET clearly specifies that NEET has a negative marking – 1 mark deducted for every incorrect response. Be sure of calculated risks and avoid mere guessing. In the end, correct responses get counted, not the number of bubbles on the OMR response sheet.
Committing to a profession demanding life-long learning is not a cakewalk, having said that it must also be noted that it is the most rewarding and fulfilling profession. As being a doctor demands commitment and sheer dedication to your patients, the same ethics must be embraced towards studying medicine.
Stay with us at BYJU'S for more on NEET.
Suggested: