Ready for NEET 2023? Next couple of months can turn your life upside down. With proper guidance, the right approach and effective strategy as the foundation, NEET 2023 exam can be cracked in one go!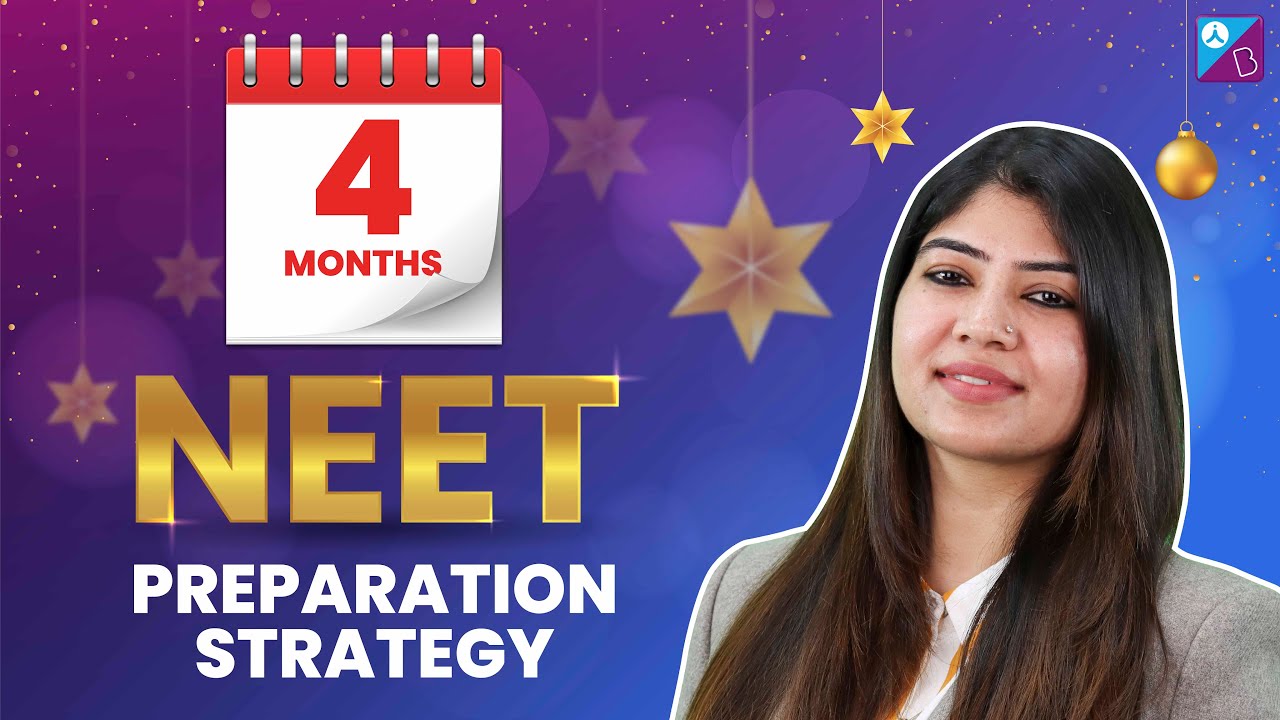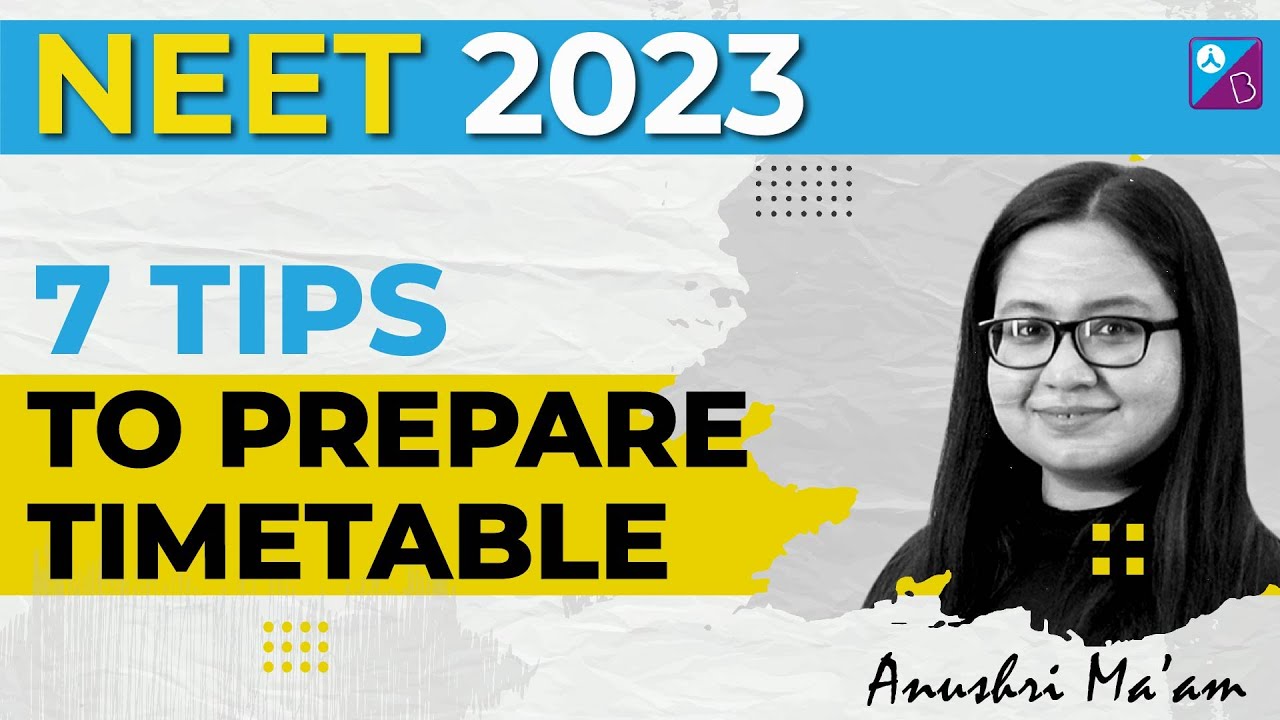 A medical aspirant after sitting for the class 12 board examinations eyes on NEET. It is a stepping stone to becoming a successful healthcare professional in India. Clearing this entrance test makes them eligible to get admissions with any medical institute in India and pursue further levels. Held annually, this competitive test is considered to be the toughest examination to crack. Consequently, aspiring candidates are advised to devote as much time to preparation as possible in the next 4 months.
Trending: NEET 2023 exam
Complete 4-Month Plan To Crack NEET 2023
Wondering how to crack NEET 2023 in 4 months hassle-free? Here is an effective plan chalked out for you to pass the upcoming exam with flying colours.
1. Test the waters
Before getting down to framing any study plan or strategy for NEET 2023, spot where you are standing. Explore your preparedness, your current scenario. Get complete insights on it. Some aspects to check would be – clarity on basics, knowledge of basic formulae/reactions, assessing strengths and weaknesses and so on. If you skip this step, moving forward will be arduous. Once you are ready with your diagnosis account, categorize which section accuracy rate is good and which needs improvement.
2. Know the ground rules
Check if you have registered for NEET 2023 after glancing through the eligibility criteria
Be informed of the important upcoming NEET 2023 events and corresponding dates
A thorough acquaintance with NEET 2023 format, the pattern of question paper, marking scheme, syllabus, a blueprint for weightage of each chapter, important topics, latest updates, revisions (if any)
Understand the whole process of NEET as to how and when it takes place, exam day guidelines, OMR response sheet filling, result declaration, the role of NEET cut-off, merit list preparation, NEET Reservation, counselling sessions and finally admissions
3. Beat the clock with a planner
Now that you have covered all the important basics, get started with your plan. Remember, 4 months is not a lot of time. It is merely 4 months. NEET aspirants start preparing for it much in advance given the vastness of syllabus and nature of competitiveness.
It is suggested to review the content, length of each subject and hence start preparing an effective plan. Dedicate the first two months completely to understand all the basics and cover NCERT syllabi of class 11 and 12 for NEET. Ensure to divide equal time between all subjects. Refrain from prioritizing one subject. Schedule the last two months to revise and practise papers.
Check the detailed article: Study time table for NEET?
4. Know the preparatory resources
You do not want to mess up with this step only to know all along you have been following and studying from an inept resource. NCERT is an absolute must, to master. Cover all the 97 chapters from both classes. Then it is suggested to move to related resources to be able to solve those few "beyond the NCERT syllabus" questions. Do not waste time on studying what is not important, unnecessary. Refrain from gaining redundant information. Avoid holding information from multiple sources for the same topic.
5. Cultivate the habit of self-study
Irrespective of whether you have enrolled for NEET coaching, online classes for NEET or not, developing the nuances of self-studying is pivotal to ace any exam. At times, self-studying can get a bit too overwhelming, but the outcome is truly rewarding. It is the only authentic way to achieve any goal.
How to make self-studies for NEET all the more effective?
Master the NCERT syllabus
Pick up all the information of class notes, highlights of chapters, summary points, information from modules and so on
Prepare attractive notes for each chapter, highlight key points
Use flashcards, infographics, spider diagrams, flowcharts to make it all the more interesting
Let the notes be crisp and concise. Do not fiddle with the terminologies used in NCERT textbooks, retain them as is
Lookup for related online course material
Engage in peer learning, exchange ideas and learnings
Practise tests daily/weekly
6. Pay attention to Analysis and revision sessions
No NEET preparation reaches its pinnacle without attempts at mock tests and practising papers. Solving sample papers and question papers of NEET is an integral part of NEET 2023 preparation. In addition to getting familiarized with the exam set-up, one also engages in self-analysis with its regular practice. It assists in identifying potential gaps and hence greatly widens the scope for improvement.
7. Pre-empt failure
To crack NEET in the first attempt, be aware of all things that could possibly go wrong and work on preventing it. The aforementioned attention was drawn towards regular practise, revisions, improvisations which must be followed by hook or crook.
In the last months before NEET, refrain from exploring new topics. Focus on what you already learned and extract the maximum out of it. Polish your strengths.
Additionally, one can experiment and try out different methods to hone their time management skills. Pick up some quick time savers, tactics and strategies to gain momentum, extra time and solve questions with minimal steps.
Staying motivated all through the last few months is crucial. Seek assistance to clear all your doubts. Ensure to follow the above-mentioned points, inculcate these pointers in your routine. Maintain a healthy lifestyle and take periodic breaks while indulging in your favourite activities.
This was a detailed 4-month guide to crack NEET 2023. Get to learn more about NEET 2023 exam and stay updated with the latest on NEET, at BYJU'S.
Suggested: