Physics is one of the tougher subjects for students studying in the 11th and 12th science stream. As students progress from lower to higher classes they are usually introduced to more advanced concepts which are further part of a vast syllabus. This is the same trend that is followed in the case of Physics. New concepts are introduced which are generally tough in nature. However, the concepts can be mastered and this article is all about Physics study techniques, tips and students will also learn about some of the best books for exams, especially from a JEE point of view.
Normally, Physics is all about the things happening in nature and it also includes the use of mathematics. There are so many theories which can explain the phenomenon happening in the universe. Those students who have a good understanding of the concepts of Physics are going to get success in JEE, as the survey has been done and found that the candidates who qualified for JEE, did well in Physics. Preparation for Physics requires a different approach in comparison to the other two subjects for a simple reason – It requires a lot of thinking. It is not really intuitive initially, but once the concept is grasped, it's easy to solve any question. Though it sounds like a very strong statement with proper knowledge of the concepts and their applications, every question is solvable in Physics. Considering the hectic schedule of the students, there is practically no time to study and revise the entire JEE Syllabus from different books. The best solution is to solve standardized questions without wasting time on solving unnecessary plug and chug questions. It is also recommended that students solve JEE previous year's papers to get a feed of the real exam scenario.
Most Important and Best Books for JEE Mains and Advanced Physics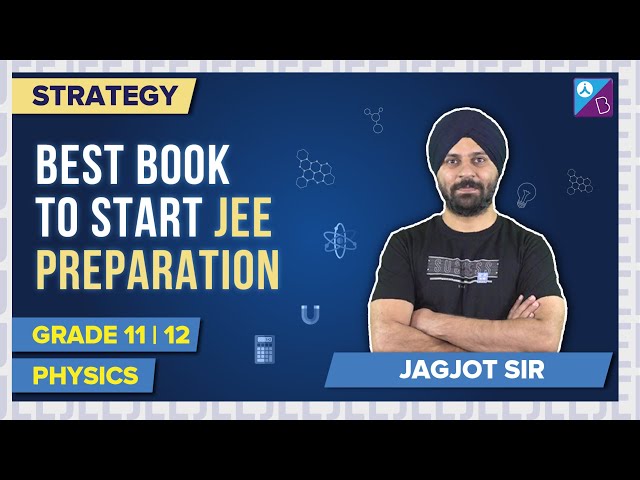 Candidates may read several books for the love of Physics but if your focus is to score good ranks in JEE Mains and JEE Advanced then it is recommended to choose any One or Two best Physics books for JEE Mains and Advanced from the below-mentioned list and solve previous year's question papers.
Is Physics Interesting And Important For JEE?
So many students who prepare for JEE have this question whether Physics is more important than Mathematics or Chemistry. But the fact is that all the subjects in JEE have equal weightage. However, when it comes to Physics, it is such a subject that requires more practical thinking and it becomes quite interesting to study it. The concepts of Physics are related to things happening around you in day to day life. So if you relate the concepts that way, not only learning Physics will be fun but also solving the problems based on the concept will be extremely easy. On a side note, most of the questions asked in the JEE will be based on the application of concepts with some reasoning.
Studying Physics is not only useful for getting good marks in board and JEE but it will also be helpful for understanding the technological subjects when the candidate will enter into engineering courses. Knowledge of Physics will be applicable in the fields related to environmental sciences, earth, chemical sciences, biological sciences, and most importantly cosmological sciences and astrophysics.
There are certain topics in Physics which are very important in JEE and are given below:
| | |
| --- | --- |
| Atomic Structure in Modern Physics | Motion in Two Dimension and Projectile Motion |
| Properties of Matter and Fluid Mechanics | Electrostatics |
| Electromagnetic Induction and Alternating Current | Laws of Thermodynamics |
| Circular Motion | Current Electricity |
| Rotational Motion | Ray Optics |
| Center of Mass and Momentum Conservation (Collision) | Classical Magnetism and Magnetic Properties of Matter |
| General Physics | Newton's Laws of Motion |
Important Books For JEE Physics
| | | |
| --- | --- | --- |
| S. No. | Books | Authors |
| 1. | Concepts of Physics for JEE | H.C. Verma (Vol. I and Vol. II) |
| 2. | Fundamental-Physics | Halliday, Resnick and Walker |
| 3. | IIT JEE Physics 35 years chapter wise solved papers | D.C. Pandey |
| 4. | Problems in Physics | A.A. Pinsky |
| 5. | A Collection of questions and problems in Physics | L.A. Sena |
| 6. | Advanced Level Physics: Examples and Exercises | Nelkon, Michael, Parker, Philip |
| 7. | Physics (Vol. I and II) | Paul A. Tipler |
NCERT Books for JEE Main Physics Preparation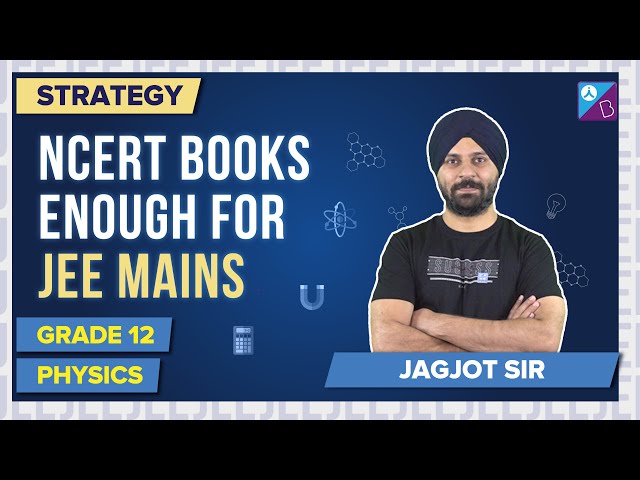 Tips To Prepare Physics Effectively For JEE
The first and most important point to follow is that start preparing for the JEE from class 11th itself. Do not skip the classes as the basic concepts will be cleared in the class and be attentive in class from day 1, if any doubt, start clarifying the doubts on the day itself with your Physics teacher.
Go through the NCERT books for clearing basic concepts. After that take-up chapters which are important for JEE Physics. Do give importance to those chapters which have more weightage because that is going to help you to secure a high score in the JEE exam.
Once you are done with the basic concepts and the important chapters of JEE Physics, do not forget to keep revising the concepts you have gone through previously.
Very important tip for Physics is that make a small note book and write all the formulas chapter wise, this should start from the day 1 itself. Also, write the list of all the derivations which is in your Physics syllabus.
Next important point is to solve last year's JEE Physics questions. There will be questions you will be able to do and some will be there which you are unable to solve so mark them go through the concept again and solve it or take help from your teacher.
When the JEE exams approach, till that time you will be covering the whole syllabus, now this is the time to take up mock tests, which gives the environment the same as that of the JEE exam. So the candidate will not feel nervous in the JEE exam and he/she will be well versed with the online mode of the exam and will be able to learn how to handle pressure during the exams. You can also analyse your preparation through these mock tests.
To practice the questions from JEE and also to take mock tests, keep visiting BYJU'S and access everything instantly.

Frequently Asked Questions on IIT JEE Physics Book
Q1
Is H.C. Verma book enough for JEE Main and Advanced preparation?
H.C. Verma is indeed a good book for JEE preparation and it contains an in-depth explanation of the topics. Candidates can use it to gain a deeper understanding of the concepts. However, for numerical and to practice solving problems, you can make use of additional books like D.C. Pandey, etc.
Q2
How are the questions set in JEE compared to the exercises given in D.C. Pandey book?
Well, the questions that are found in the D.C. Pandey book are based on the JEE exams.The books contain all types of questions with different levels of difficulty.
Q3
If I study from both H.C. Verma and NCERT book, will it be sufficient for tackling Physics question in JEE exams?
It is always tricky to say which study material is best because each student has their own style of studying. All that matters is effective preparation and it is key to scoring well in JEE exams. Therefore, studying from H.C. Verma and NCERT books is a step in the right direction but you should make it a point to learn and understand the concepts clearly. These books contain detailed explanations that will help you to get clarity on the different Physics concepts. These books also contain a lot of exercises that will help you practice solving problems effectively. In essence, these books can be good resources provided you put in more effort into studying productively.
Q4
How to identify the right Physics material for studying?
One of the easiest ways to find the right Physics material is to choose a material that is oriented with the exam pattern. Time is crucial during JEE preparation, therefore, use only materials that will help you to study productively.
Q5
What can I do to get better at solving Physics problems in JEE?
Apart from studying from different books, the most effective way to develop better problem-solving skills for Physics is to practice solving questions. Candidates should get a hold of question papers including past or previous year papers, sample papers and solve them. While practising they should also understand how and why they came up with the answer especially when solving the numerical. Aspirants can further attempt mock test to get a better idea of the exam pattern, duration of the exam, types of questions, etc.