The JEE Advanced Physics chapter-wise questions and solutions for all the chapters are available on this page to help students boost their preparation for the entrance exam. The detailed solutions given for each question have been prepared by the subject experts at BYJU'S.
Regular practice is needed to score well in JEE Advanced, as it is known that the difficulty level of JEE Advanced is more than JEE Main. By going through the JEE Advanced Physics chapter-wise questions with solutions students will understand the type of questions asked in the entrance examination, question paper pattern and much more. Additionally, it will help the candidates to improve their time management skills and also develop a higher confidence level. JEE Advanced Physics previous year questions chapter-wise with solutions thus plays a vital role in the preparation of JEE Advanced.
The PDF version of the JEE Advanced Physics questions and solutions is also available on each page. Candidates can download the solutions freely for future reference.
The list of JEE Advanced Physics chapter-wise previous year questions with solutions is given below.
Students can also check JEE Advanced previous year Questions With Solutions for Math and Chemistry from the links provided below.
Advantages of JEE Advanced Chapter-wise Solved Papers
Jee Advanced Chapter-wise solutions help the students understand the difficulty level of the examination.
Candidates can learn to solve the questions faster using the shortest possible method
It helps the candidates to improve the speed at which they complete the question papers.
Understand the topics the candidates are weak and practise more questions on that particular topic
Related videos
JEE Advanced Physics Must-Do Concepts and Previous Year Questions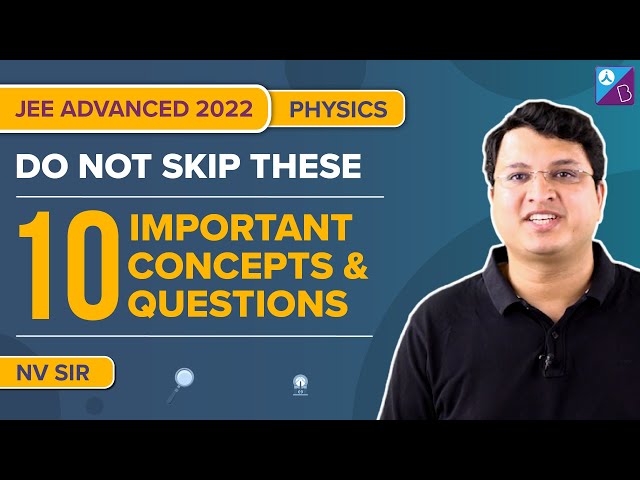 JEE Advanced 2021 Paper Analysis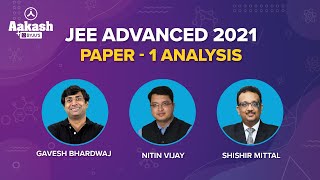 JEE Advanced 2021 Question Paper & Solutions