The chemical formula of a compound is a symbolic representation of its chemical composition. Chemical formulae provide insight into the elements that constitute the molecules of a compound and also the ratio in which the atoms of these elements combine to form such molecules. For example, the chemical formula of water, which is H2O, suggests that two hydrogen atoms combine with one oxygen atom to form one molecule of water.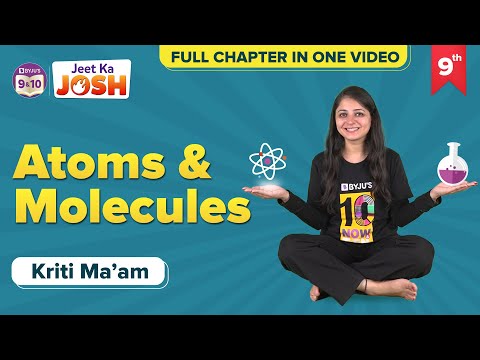 Table of Contents
Importance of Chemistry FormulasTypes of Chemistry Formulas or Chemical FormulaHow to write Chemical FormulaList of Chemical Compound Formula

Importance of Chemical Formulae
Chemical formulae provide insight into the chemical composition of a compound.
They also represent the ratios in which the constituent elements combine to form the compound.
The chemical formula of a compound is crucial while representing it in a chemical equation.
Chemical formulae can also be employed to represent ions, free radicals and other chemical species.
Types of Chemical Formulae
While the term 'chemical formula' typically refers to the molecular formula of a compound (which denotes the total number of atoms of each constituent element in one molecule of the compound), the compositions of chemical compounds can be expressed in several ways, as listed in this subsection.
Molecular Formula:
The molecular formula provides insight into the number of elements present in a compound. In molecular formulae, the elements are denoted by their respective symbols (as in the periodic table) and the number of atoms of each element in the molecule is written in subscript. For example- the molecular formula for glucose is C6H12O6.
Empirical Formula:
The empirical formula of a chemical compound represents the ratio of the elements present in that compound. Empirical formulae are usually obtained based on the analysis of experimental data. The empirical formula for glucose is CH2O. Empirical Formulae can be derived from the molecular formulae.
Structural Formula:
As the name suggests, the structural formula of a chemical compound provides insight into the arrangement of the atoms in the molecule.

Test your Knowledge on Chemical Formula!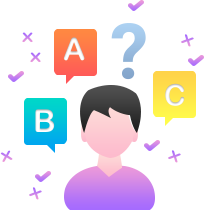 Put your understanding of this concept to test by answering a few MCQs. Click 'Start Quiz' to begin!
Select the correct answer and click on the "Finish" button
Check your score and answers at the end of the quiz
Visit BYJU'S for all Chemistry related queries and study materials
0
out of
0
are Unattempted
How to write Chemical Formula
In order to write a chemical formula, it is important to know the symbol of the elements present in the compound, formula of the radicals and the valency of the elements in that compound. Following points should be kept in mind while writing a chemical formula.
Most of the compounds are binary compounds, i.e. they have two elements. Compounds with more than two elements are also known
An atom with a positive charge is called a cation whereas an atom with a negative charge is called an anion
For a compound containing a metal and a non-metal, the metal is named first followed by the non-metal. For example: NaCl which consists of Na+ (metal ion) and Cl– (non-metal ion)
Anions having -1 negative charge usually have a suffix as –ide. For example: F– – Floride
Anions having oxyanions (oxygen + another element) usually have a suffix as –ate. For example – SO42- (Sulphate)
When a polyatomic anion has H– ion, bi- or hydrogen is used as a suffix. For example – HCO3–-Bicarbonate or hydrogen carbonate
Some polyatomic anions can be named as:
| | |
| --- | --- |
| Chemical Formula | Polyatomic Anion |
| NH2– | Amide |
| PO43- | Phosphate |
| CN– | Cyanide |
Solved Examples
Problem 1: In one molecule of the compound, determine how many atoms of every element are present for each one of these chemical formulas.
      HCN – hydrogen cyanide –It's a toxic gas
      C18H21NO3 – codeine, a painkilling drug
      Ca10(PO4)6(OH)2 – Hydroxyapatite, that is present in the enamel of the tooth
Answer:
One atom is present in each of the elements hydrogen, carbon and nitrogen, respectively. Remember that the subscript 1 is understood when no subscript is mentioned.
This formula points out that in one molecule of the compound, 18 carbon atoms, 21 hydrogen atoms, one nitrogen atom and three oxygen atoms are existent.
There are ten calcium atoms. The amounts of phosphorous, hydrogen and oxygen are affected by the subscripts outside the parentheses. There are six phosphorous atoms and two hydrogen atoms existent. Oxygen atoms exist in two positions in the formula. There are overall 26 oxygen atoms: two from the OH subunit (2×1) and 24 from the PO4 subunits (6×4)
List of Chemical Compound Formula
There are several chemical formulae, however, here is a list of most important Chemical Formulas in chemistry.
To learn more about chemical formula, nomenclature of organic compounds and other topics related to chemical formula in chemistry, download BYJU'S The Learning App.