The CBSE Board's class 12th students must complete their preparation for the Physics exam now that the exam date is approaching on May 20th. Marks weightage for each and every unit is provided in the CBSE Class 12th Physics curriculum.
Check out the curriculum and follow it step by step to improve your performance in the CBSE 12th Physics Board Exams in 2022. Know the physics class 12 term 2 syllabus for the upcoming board exam.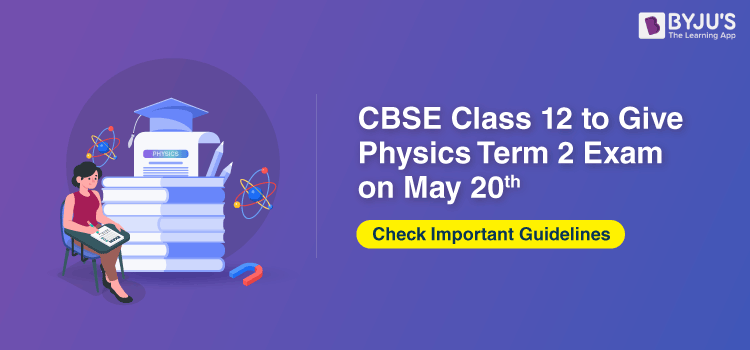 Run-through tips for Physics class 12 CBSE term 2 syllabus
The Physics board examination is best prepared with the NCERT book only. The exam majorly consists of NCERT concepts, that will help ace the exam.
Try understanding the concept and kindly avoid rote memorisation.
Usage of multiple reference books can cause confusion in concepts, hence it should be avoided.
The subject is majoritively based on calculations, theorems, and concepts and must be studied in the same way.
Things to keep in mind before you appear for your Physics board exam
The instructions must be read carefully before filling the answer sheet.
Go through the question paper first and make a list of the questions you want to attempt first, depending on the topics you know better than others.
The students' details must be written in clear handwriting and don't forget to mention the number of extra sheets taken during the exam.
Carrying the id card is compulsory.
Refrain from making mistakes to avoid the usage of whitener, draw a side section for rough work like calculations and practice diagrams.
Last day tips for Class XII Business Studies exam
Practice solving answers and look for mistakes to avoid losing marks.
Practice a sample paper and time yourself, because the Physics board exam is lengthy. You can access the class 12 physics sample paper here.
Check for the questions that are likely to appear in the exams and read those topics carefully.
Have the required stationary, your admit card set aside and don't forget to carry them to your exam centre.