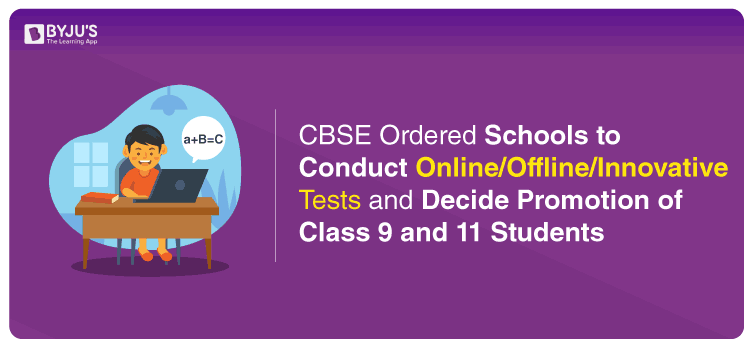 The Central Board of Secondary Education has released a new notification on 31st July 2020 directing the schools to conduct the online/offline/innovative tests and decide promotion of students of 9th and 11th based on the test. The notification states that "All are hereby informed that the Honorable High Court of Delhi vide Order dated 10.07.2020 has stated that as Rukmini Devi Public School has agreed to re-conduct the exam in compliance of notification dated 13.05.2020 for the unsuccessful students of Class 9 & 11, the application of the school has become infructuous and is, thereof disposed of."
It further added that "In view of the above orders of the Honorable High Court of Delhi, all schools are hereby directed to conduct online/offline/innovative tests, as and when possible and decide promotion of the students of Class 9 and 11 on the basis of the test conducted, in case not yet conducted".
Students can also download the official PDF by clicking on the link above.
What did the CBSE Earlier Notification Say?
As per the notification released by CBSE, dated 1st April 2020, CBSE had advised all schools affiliated to it to promote students of grades 9 and 11 to the next grades on the basis of all the school-based assessments including project work, periodic tests, term exams, etc. To read this earlier notification, students can click here.
We hope students must have found this information helpful. As the new academic sessions are about to begin, students must be thorough with the CBSE Syllabus. The board has also revised and reduced the syllabus of Class 9 to 12 by 30% for the academic year 2020-21 due to the COVID 19 pandemic.