Geography is a field of science dedicated to the study of lands, features, inhabitants as well as the phenomena of the Earth and planets. NCERT Books for Class 6 Geography are an essential resource for students while preparing for the exam. It covers topics such as The Earth in the Solar System, Maps, Motion of the Earth, etc. Students of Class 6 can download PDF of this textbook by clicking on the links given in the table. Subject experts have designed Class 6 Geography textbook by referring to NCERT Class 6 Geography syllabus. Students are advised to be thorough with their textbooks so that they can write the exam paper with full confidence.
Each chapter mentioned in the textbook is explained in simple language along with suitable examples and activities. At the end of each chapter practice questions are provided for students to solve. We at BYJU'S, have provided both English and Hindi NCERT textbooks of Class 6 Social Science sub-subject Geography.
NCERT Book for Class 6 Geography – The Earth our Habitat in English Chapterwise PDF
NCERT Book for Class 6 Geography – Prithavi Hamara Avas in Hindi Chapterwise PDF
For More Information On Asia-World's Largest Continent, Watch The Below Video: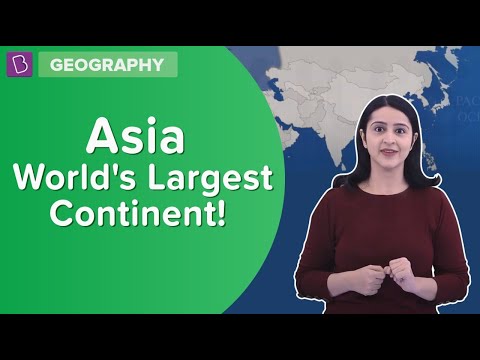 Students of CBSE Class 6 can download NCERT Solutions for Class 6 Geography from our website so that they can prepare effectively for the exam.