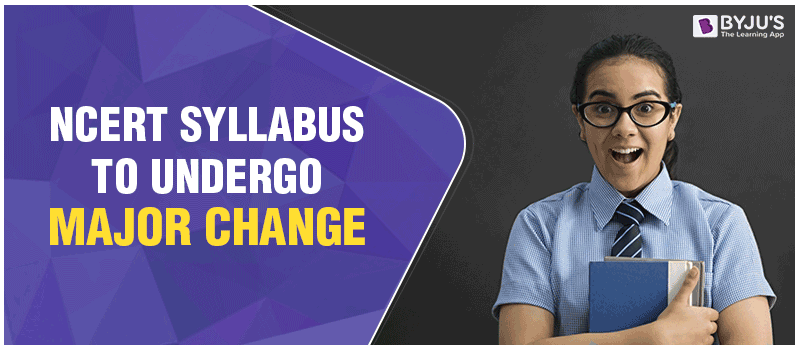 The syllabus of NCERT, National Council of Educational Research and Training, is about to undergo massive changes in two years. These changes are expected to occur once the New Education Policy (NEP) is finalized, and a National Curriculum Framework (NCF) is all set. The present government is currently analyzing the education policy draft submitted by a committee headed by the former ISRO chief K. Kasturirangan. The policy draft sought public comments as well, and the plan will be finalized based on various deliberations, feedback, and recommendations mentioned in the draft.
The most recent emendation of NCERT textbooks occurred in 2017, and it has not been changed ever since. According to sources in MHRD, the Ministry of Human Resource Development, the alterations of school textbooks will take place in the coming two years.
The changes introduced in 2017 were executed considering the suggestions and feedback from teachers, parents, and members of education groups. It took 15 years for the council to change the syllabus in 2017. The changes that took place in the NCERT syllabus during 2017 are:
Topics such as Demonetisation and Swachh Bharat Abhiyan were added.
A chapter on king Maharana Pratap was added in the History textbook.
Additional information on the Indian Knowledge System was incorporated.
Topics on ancient India, philosophy, yoga, and Ayurveda were also incorporated in the NCERT books for class 6 to class 10.
The NCERT textbook witnessed a change in the syllabus in the year 1975, 1988, 2000, and 2005. In 2017, only a few topics were incorporated, leaving the rest as such. Hence, the new revision of the syllabus, which is about to occur, is said to be the fifth. Only the essence of each subject is expected to remain unchanged in the textbook. However, the residual will be modified according to the interest of the students to make education a matter of satisfaction and enjoyment.