Solving the sample papers gives a final touch to the exam preparation. It also helps in evaluating the current exam preparation. So, students must solve the CBSE Class 11 Chemistry Sample Papers before the actual exam. Practising them will give a boost to students exam preparation and also help in the revision. Here we have provided Set 1 of Class 11 Chemistry paper, which includes all the important topics covered in the syllabus.
Students can download the CBSE Class 11 Chemistry Sample Paper Set 1 from the link below: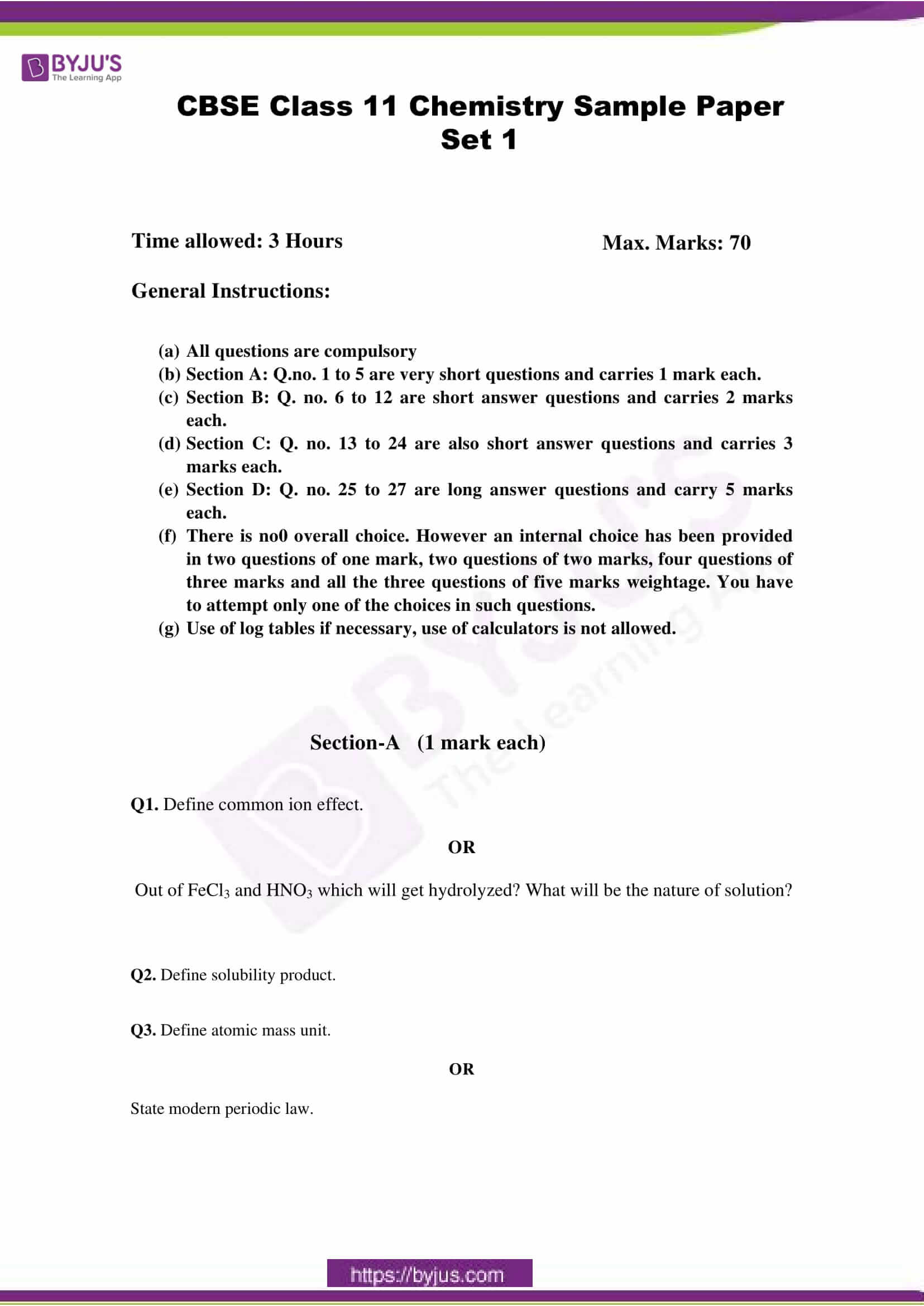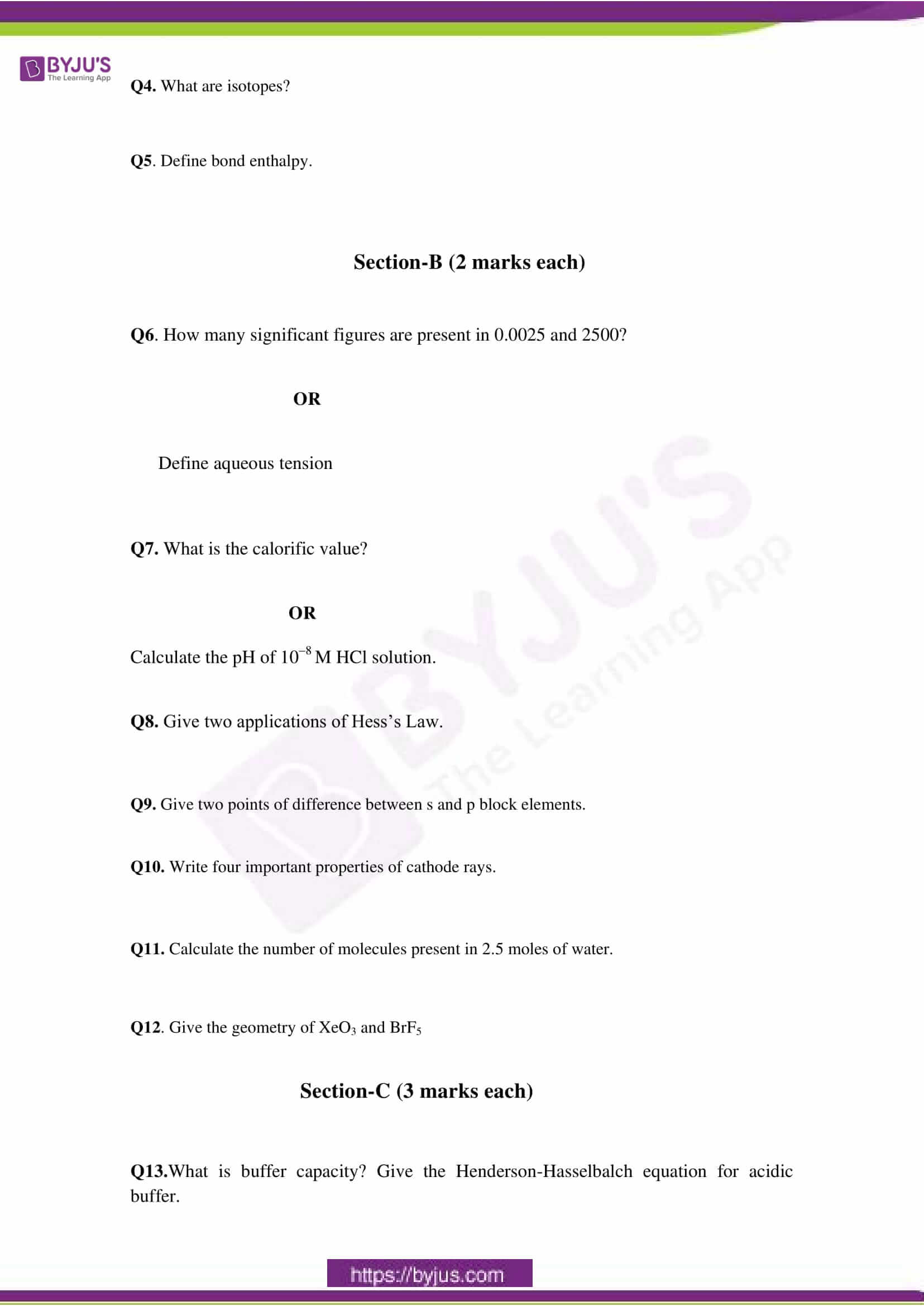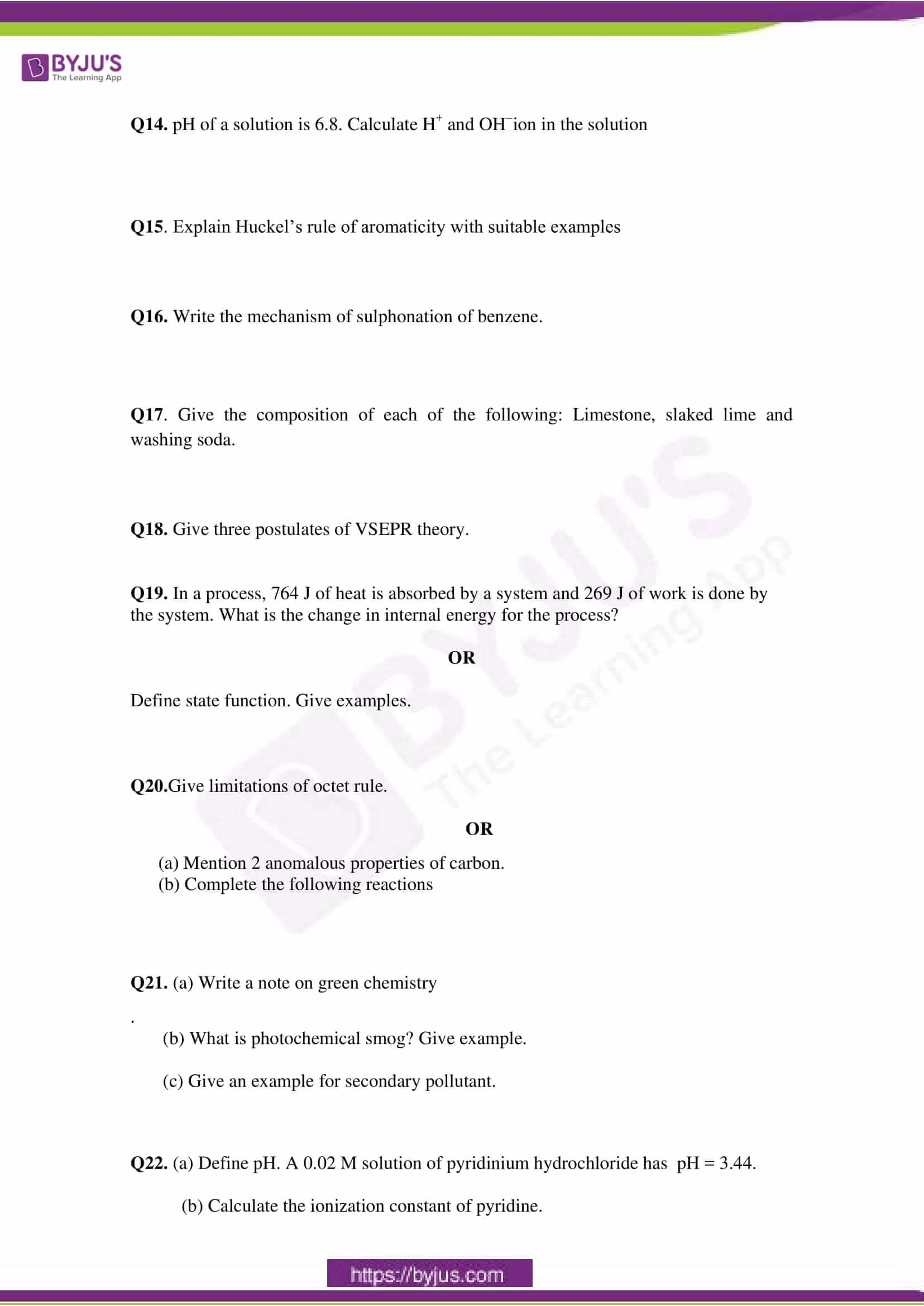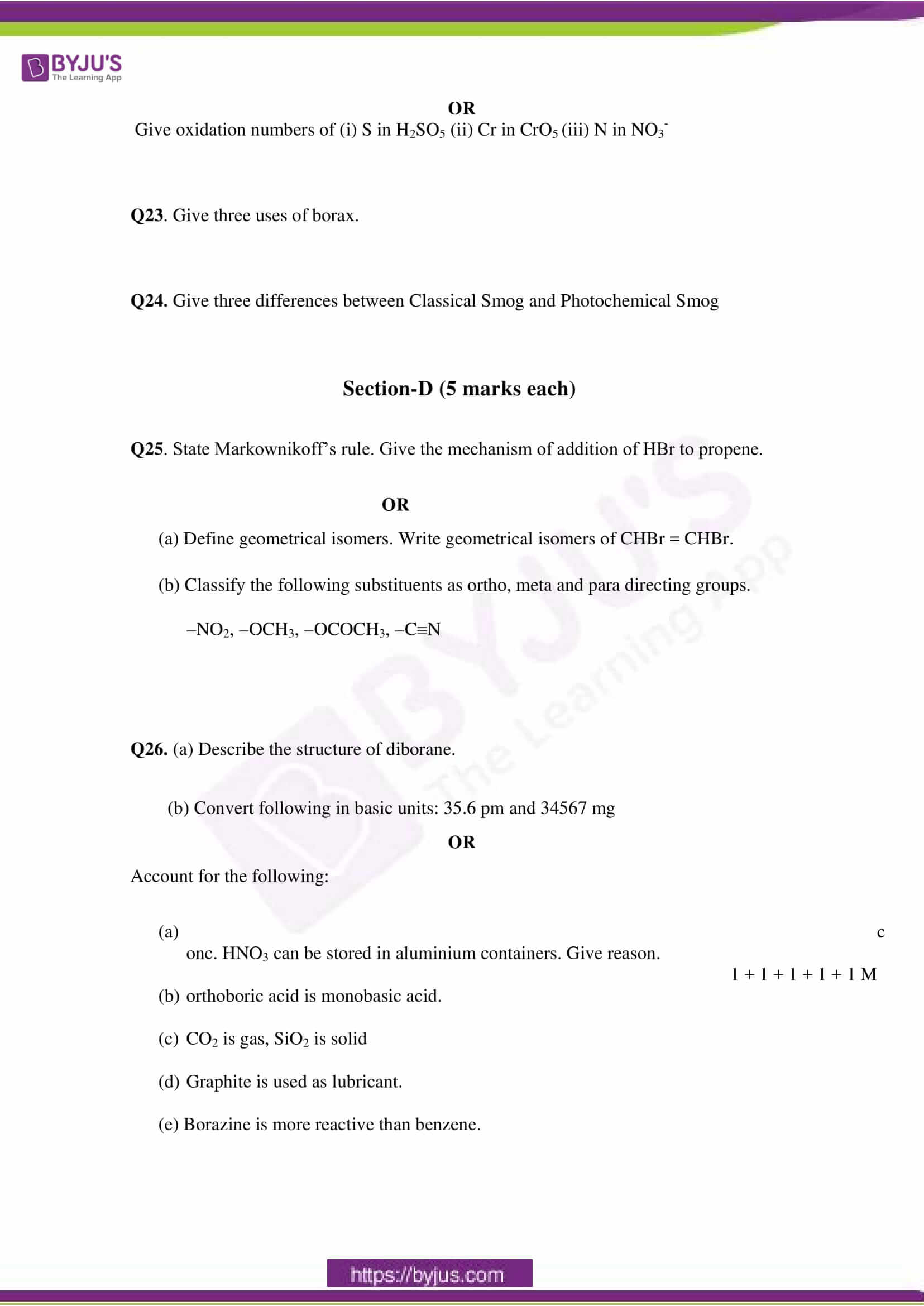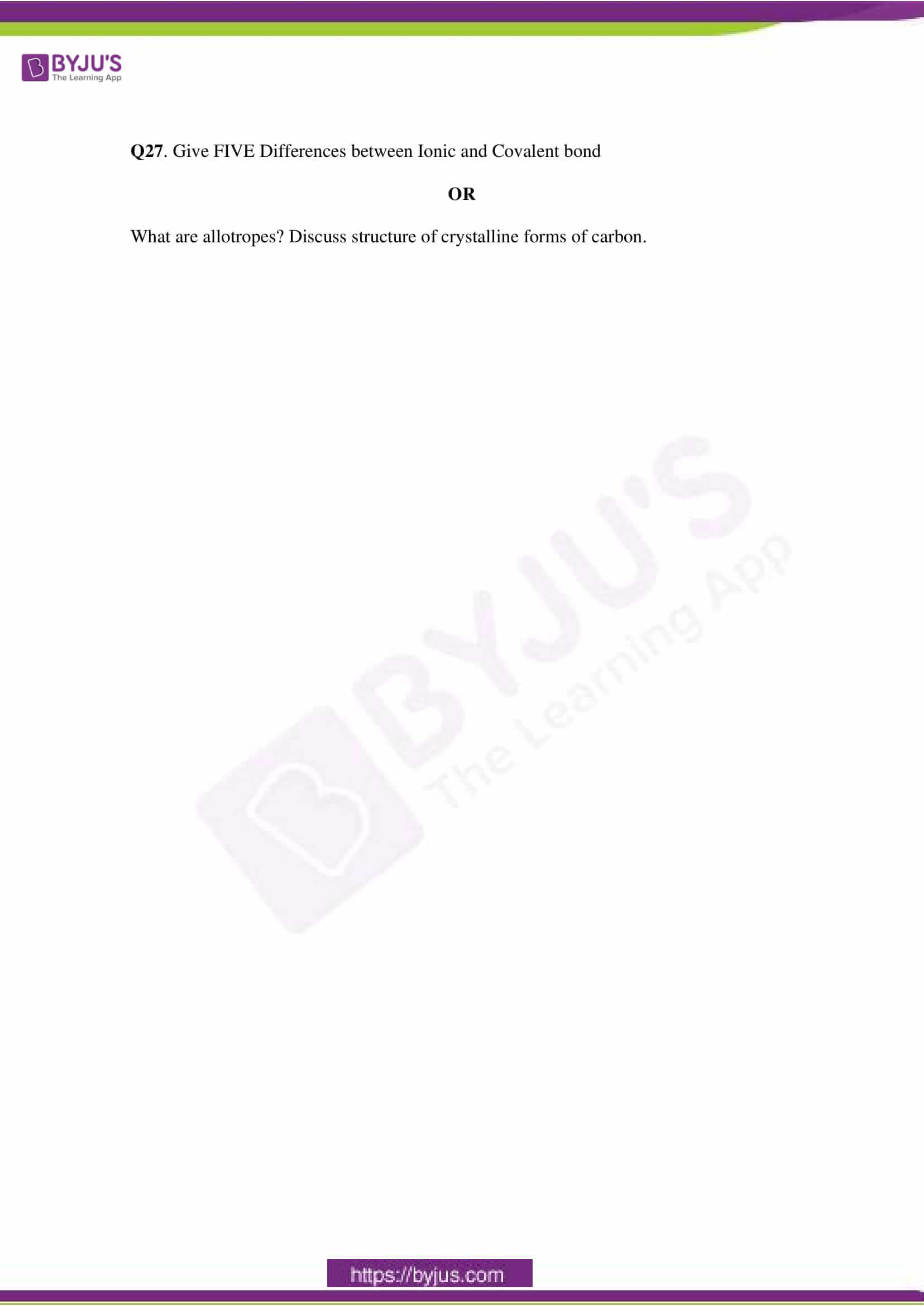 Access Other Sets of CBSE Sample Papers Class 11 Chemistry
Students can access different sets of CBSE Class 11 Sample Papers for Chemistry from the table below:
Advantages of Solving the CBSE Class 11 Chemistry Sample Papers
Here are some of the major benefits of solving CBSE Sample Papers Class 11 Chemistry.
Students get acquainted with the exam pattern of the Chemistry paper.
Sample papers help in assessing the exam preparation.
Students would be able to finish the paper on time, as they get to know how to write for a particular question, depending on its marks allocation.
By solving the sample papers, students get the confidence to tackle difficult questions.
We hope students have found this information on "CBSE Sample Papers for Class 11 Chemistry Set 1" useful for their exam preparation. Keep learning and stay tuned for further updates on CBSE and other competitive exams. Download BYJU'S App and subscribe to YouTube channel to access interactive Maths and Science videos.