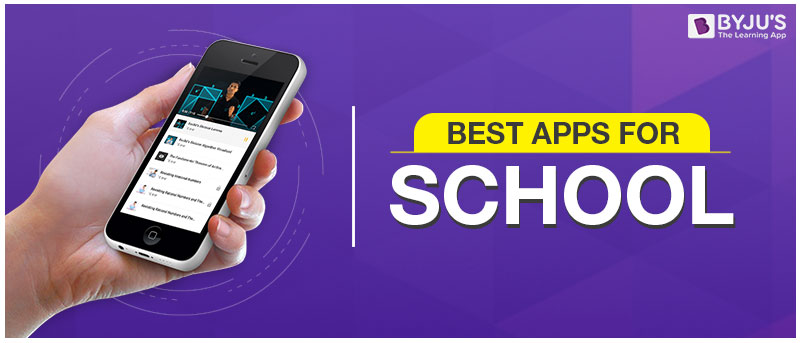 There are many education-related best app for school available for students to guide them in their studies. These apps can be downloaded from the Google play store either on tablets, laptops, computer or on their mobile phones. These Apps provides study material for all the classes and helps students with their assignments, projects, and other school activities.
There are many school apps available and BYJU'S is one of the best apps for schools. It provides learning programs for all the classes and is available for CBSE, ICSE and for all other major boards. Apart from students, teachers are also benefittedl from this app. As they can refer more reference books, study materials to better their teaching styles and maintain the student-teacher affiliation.
BYJU'S has been recognized as the best apps for school by all teachers, students and even by parents. These apps provide guidance for all the students all the way from Nursery to their college days, by providing all the necessary study materials required to them to learn, practice and ace in their exams. By downloading this app, lower-class students can build a strong foundation in all the subjects by watching interactive youtube videos which provide the complete information about the concept and are explained in detail along with the interesting games, puzzles, quiz and lot more. For the higher grade students, previous year question papers solved NCERT solutions, and other model question papers are available for them to practice and prepare for their board and other competitive exams. For more details visit or download the BYJU'S app.
Download the app from the link given below.
Also Check: