Important Questions for Class 10 Science Chapter 4 – Carbon and Its Compound are provided below in PDF format for students to practice before the exam. It helps in clearing their doubts and evaluating their performance. Solving these important questions of Class 10 Science students can cross-check if they have skipped any necessary topic. With the help of subject matter experts, we have prepared these important questions so that student can refer to it while revising the syllabus of Class 10 Science. It is a valuable resource to prepare effectively for Class 10 board exam.
Click the link below to access important questions for Class 10 Science Chapter 4 – Carbon and its Compound PDF.
Multiple Choice Questions
1) C3H8 belongs to the homologous series of
(a) Alkynes
(b) Alkenes
(c) Alkanes
(d) Cyclo alkanes
2) Which of the following will undergo addition reactions?
(a) CH4
(b) C3H8
(c) C2H6
(d) C2H4
3) In diamond, each carbon atom is bonded to four other carbon atoms to form
(a) a hexagonal array
(b) a rigid three-dimensional structure
(c) a structure in the shape of a football
(d) a structure of a ring
4) The allotrope of carbon which is a good conductor of heat and electricity is
(a) diamond
(b) graphite
(c) charcoal
(d) none of these
5) How many double bonds are there in a saturated hydrocarbon?
(a) One
(b) Two
(c) Three
(d) Zero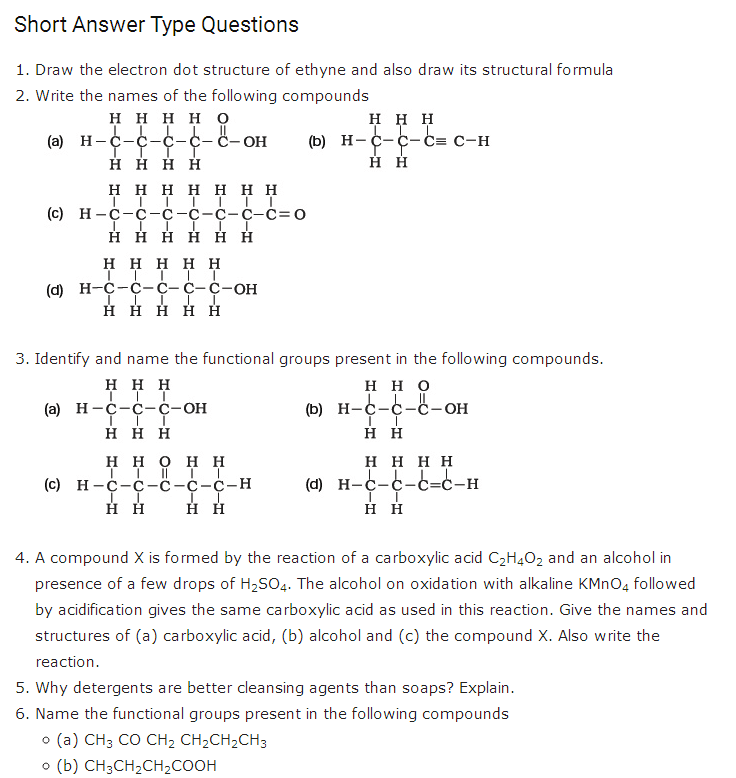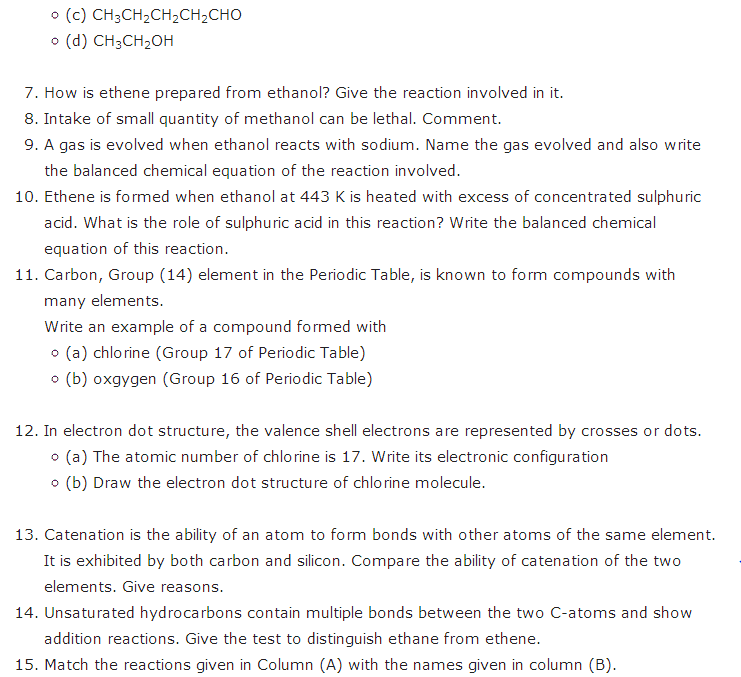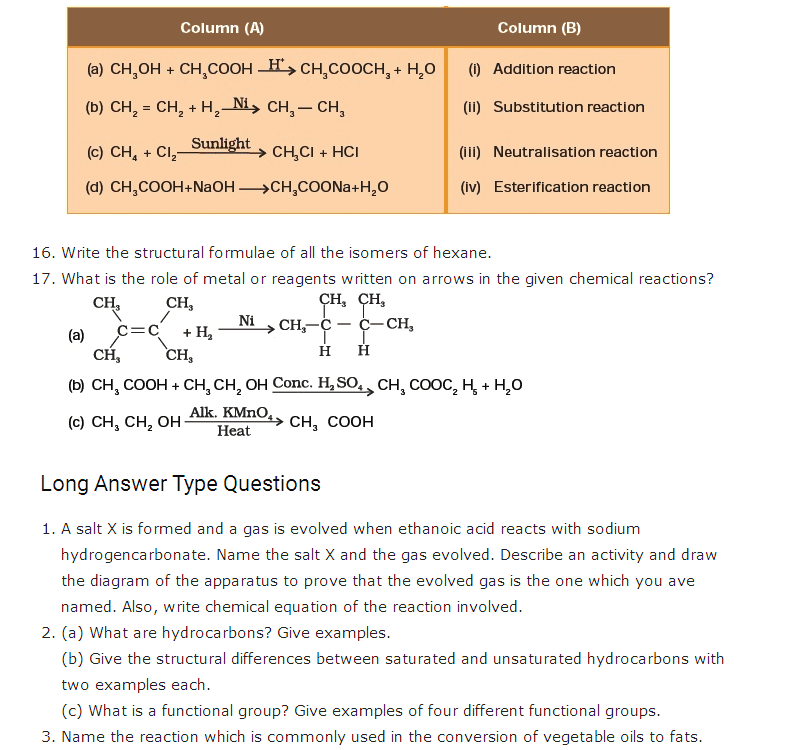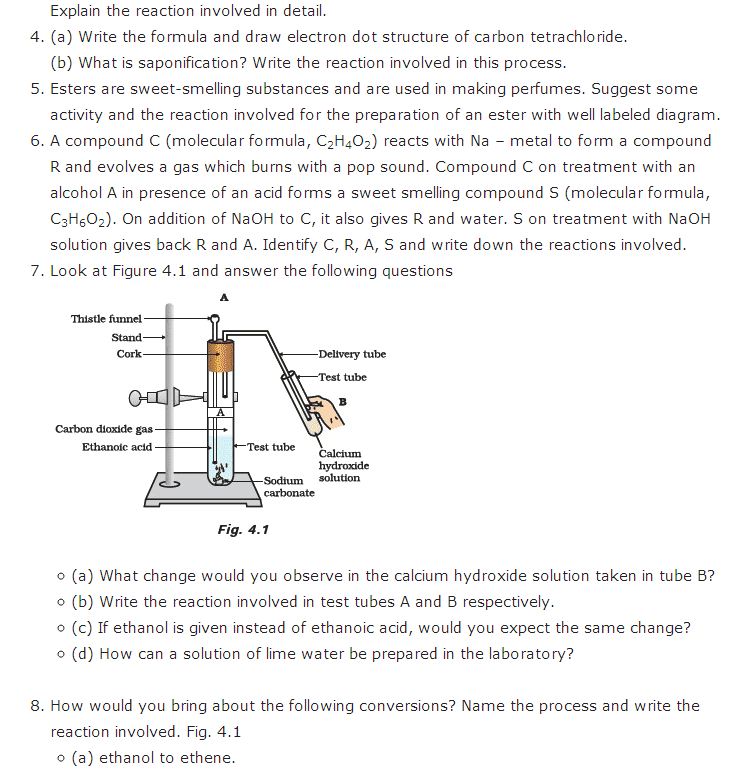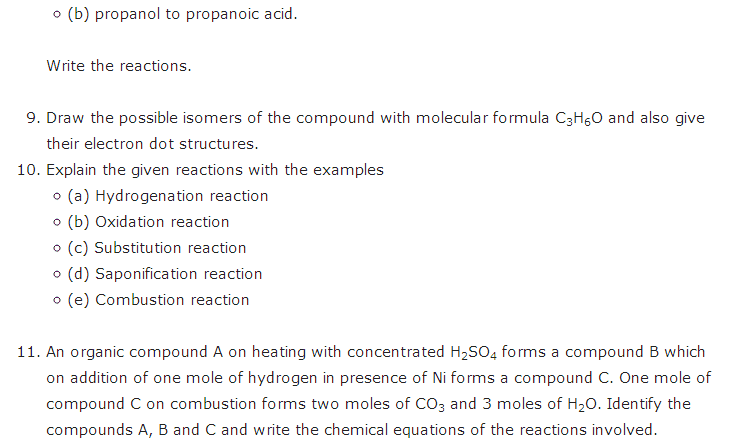 We hope students have found this information on "CBSE Important Questions for Class 10 Science Chapter 4 Carbon and Its Compound" useful for their exam preparation. They should also practice the CBSE Class 10 Sample Papers and CBSE Class 10 Previous Years Question Papers to boost their practice.