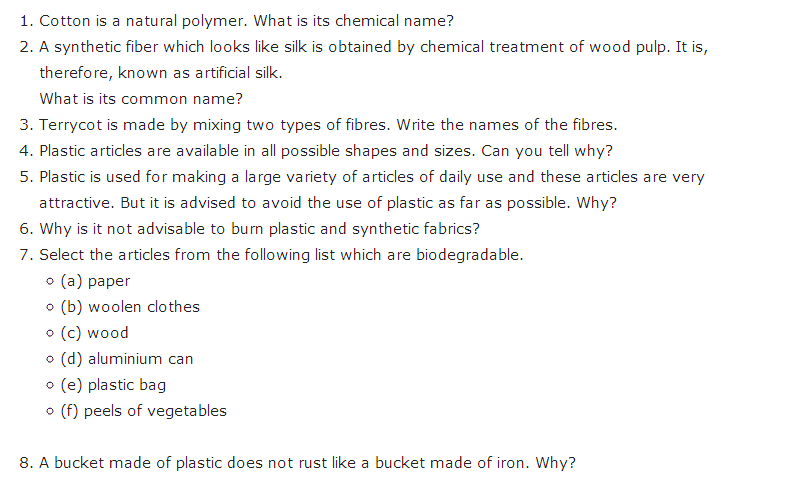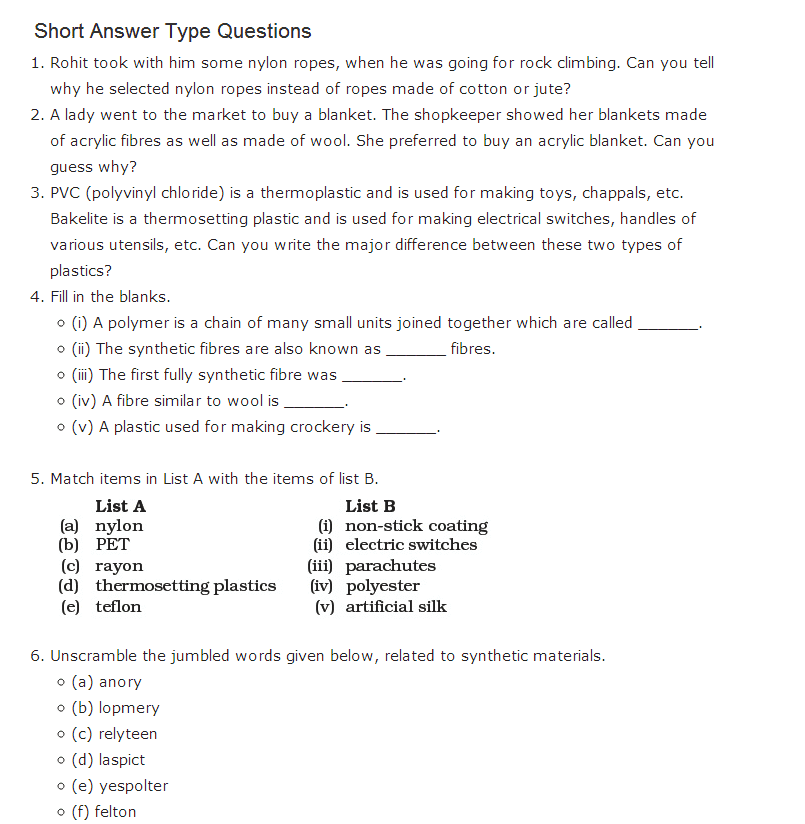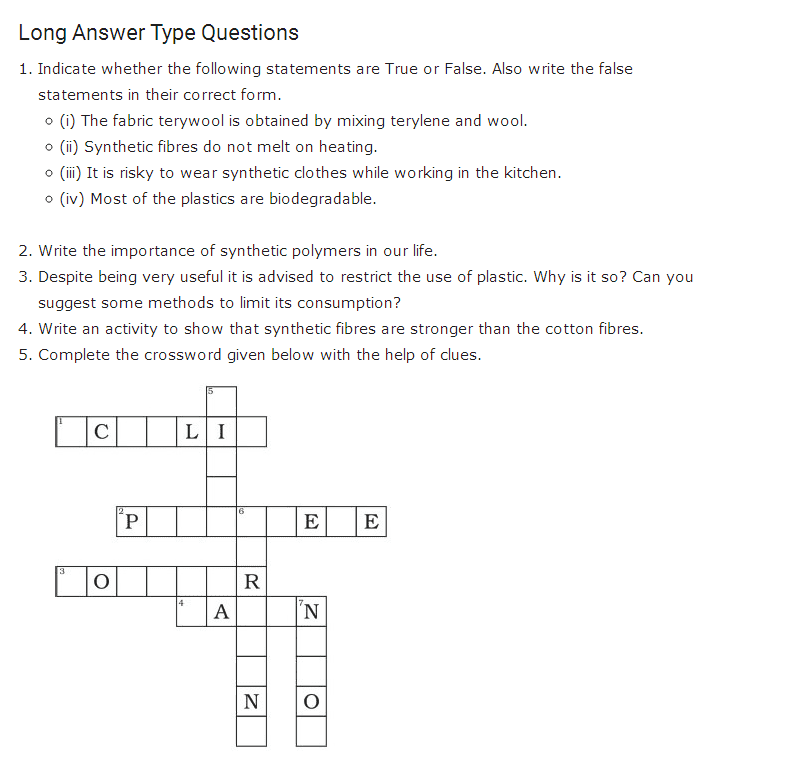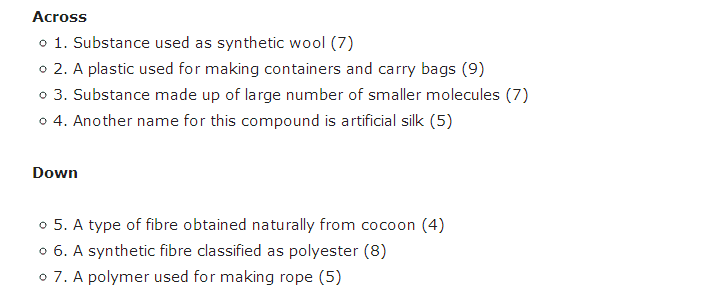 CBSE Class 8 Science Chapter 3 MCQ Type Questions
1. Name a natural fibre from the following:
(a) Nylon
(b) Polyester
(c) Rayon
(d) Cotton
    2.  Which of these items given below cannot be recycled?
(a) Cooker handles
(b) Carry bags
(c) Toys
(d) Plastic chair
      3. What is PET?
(a) polyester
(b) polyamide
(c) nylon
(d) thermosetting polymer