Digital technologies are shaping the face of education in a massive way. India is a nation where 65% of the users access internet through mobile devices and more than half of the searches come through mobile devices .As per the report from Ericsson , there will be over 500 million smart phone users in India by 2020.
Technology is a tool which aids students to do better research using the internet . It helps to develop the propensity for research and improves their critical thinking ability . So, if tackled at the right age , technology can be an amazing platform which will develop the mental capabilities of a student in a big way.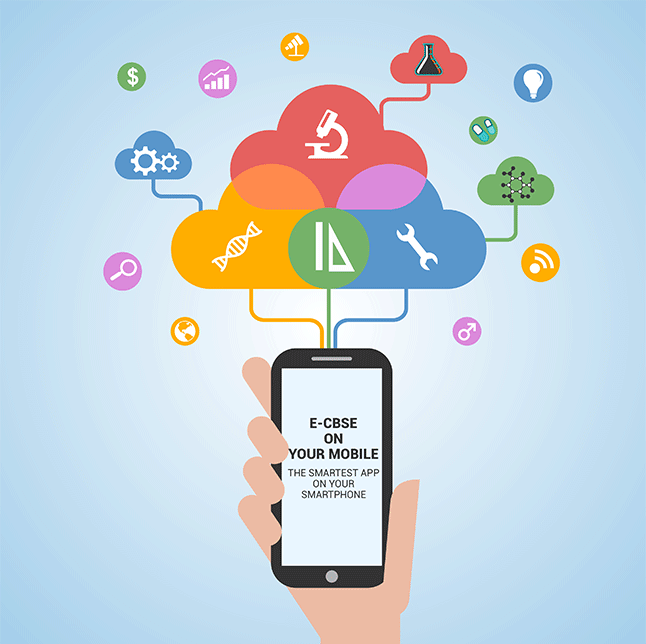 Keeping in view the rising number of mobile users among students and the advantages of utilizing technology for education , Byju's have introduced the CBSE mobile app for class 12. CBSE Class 12 being the turning point in a student's life , he/she cannot afford to take a chance at this stage. Adopting the best method to learn and study , to stay ahead in the short as well as long run, becomes of vital importance . The student who is preparing for other competitive exams like AIPMT , JEE , etc has to manage his time as effectively as possible and make use of this mobile app so as to ensure that he/she is making use of the time in the right way and is headed towards the right direction.
Byju's CBSE mobile app for class 12 incorporates the entire syllabus for class 12 Maths , Physics , Chemistry and Biology.
The mobile app consists of video lectures by experts in each field , study material , tests and detailed analysis of each test taken by the student.
Time bound tests are available on the app , which will help the student to enhance his/her pace of answering and efficiency with each test.
The video lectures available on the app will lead to much better understanding of concepts and help students answer any question asked thereafter.
Mobile apps have the advantage of giving the student the leisure to watch video lectures and take tests anywhere and anytime. The experience that the students will undergo while utilizing this mobile app will be much more enriching that attending a regular classroom. The student can enhance his/her efficiency and learning capability by conducting self-paced learning. This will improve his/her confidence in a big way. The smart phones that each student carries will have a new definition and they will prove to be their savior in life , if used in the right way.
Learn the right way with Byju's.