NCERT Solutions are provided to help the students in understanding the steps to solve mathematical problems that are provided in the textbook. The Exercise 10.3 of NCERT Solutions for Class 11 Maths Chapter 10- Straight Lines is based on the following topics:
General Equation of a Line

Different forms of Ax + By + C = 0

Distance of a Point From a Line

Distance between two parallel lines
The subject experts at BYJU'S stick to the syllabus while preparing the solutions. The problem-solving method provided in the examples is followed while preparing the NCERT Solutions for class 11 as well.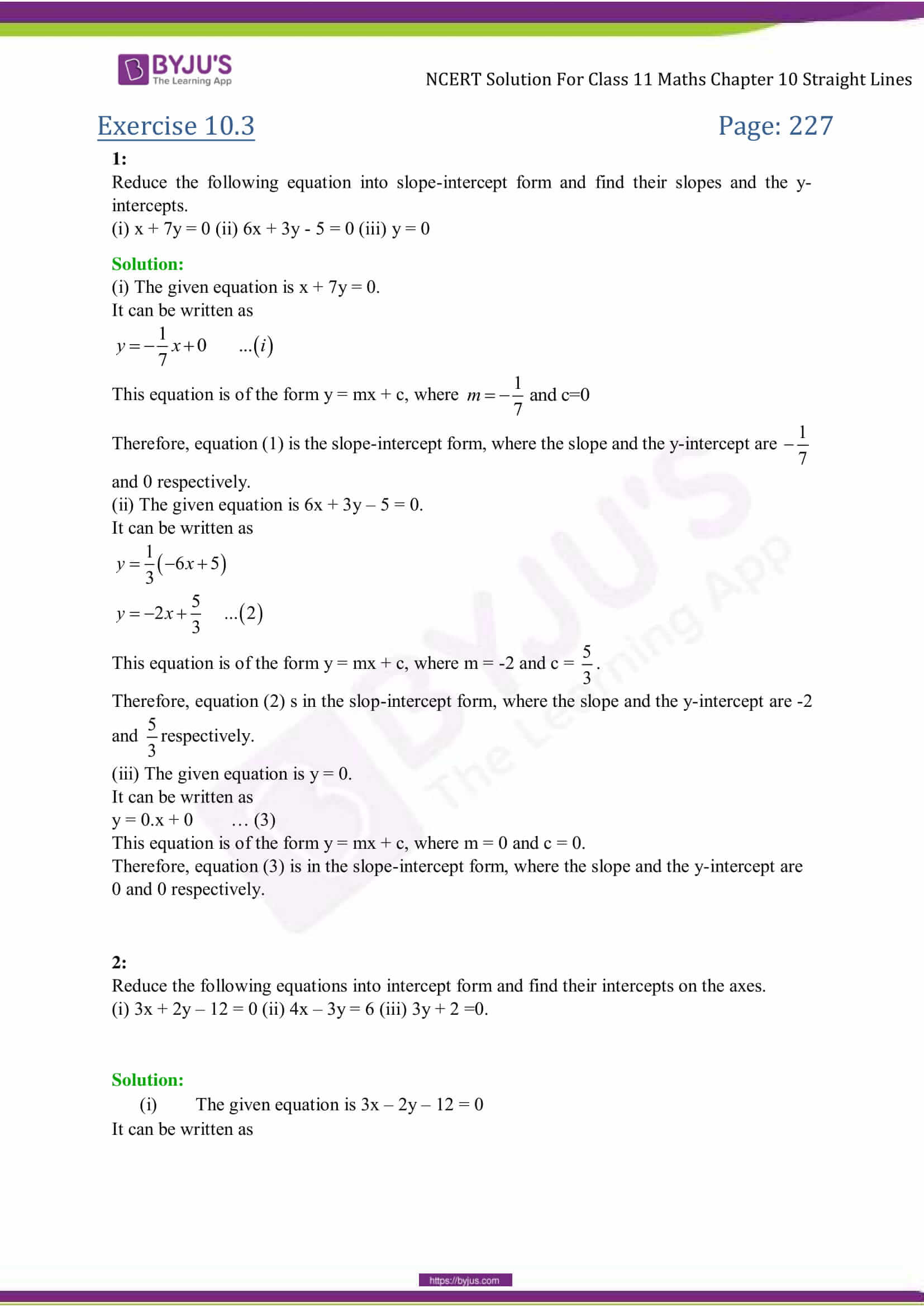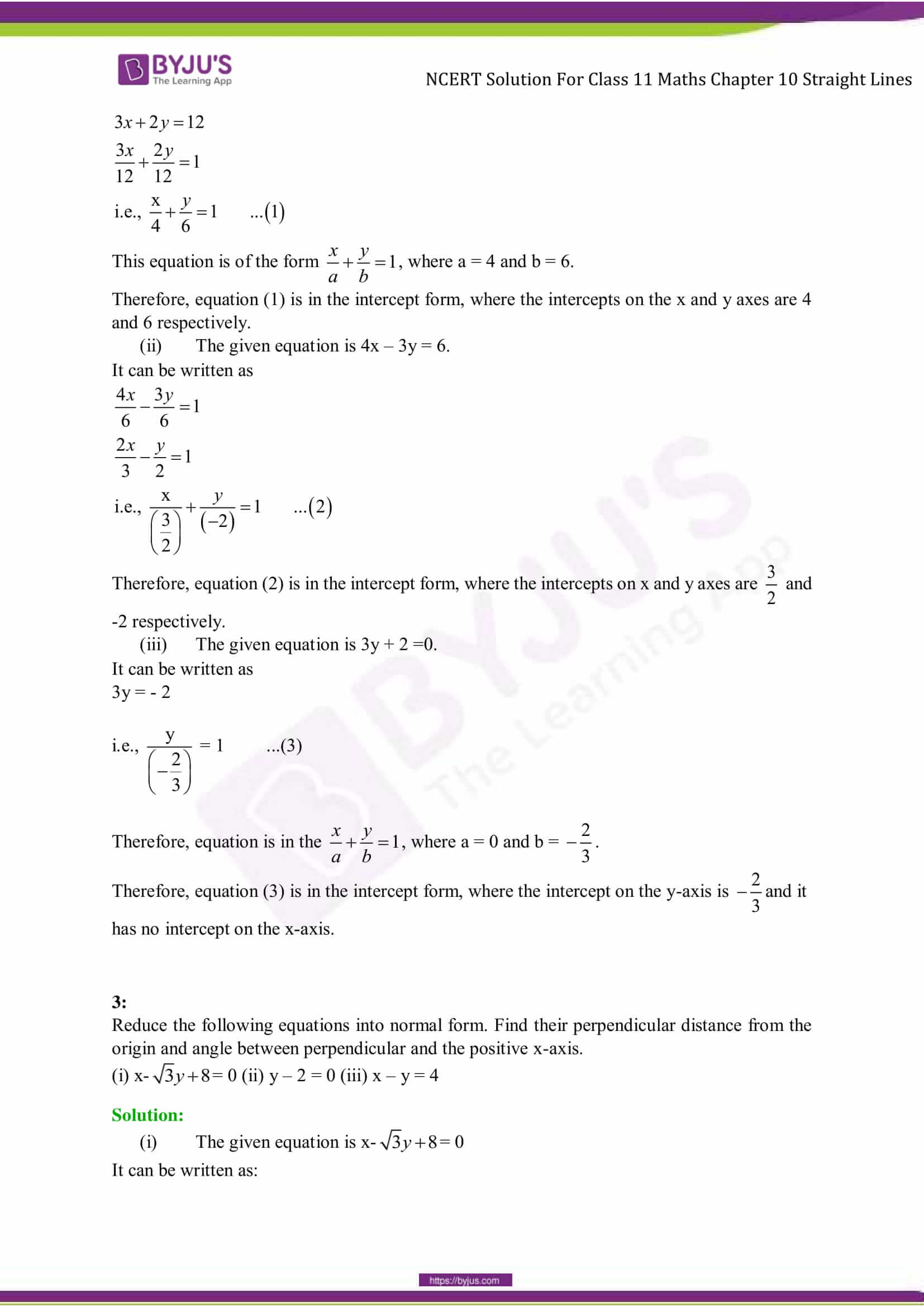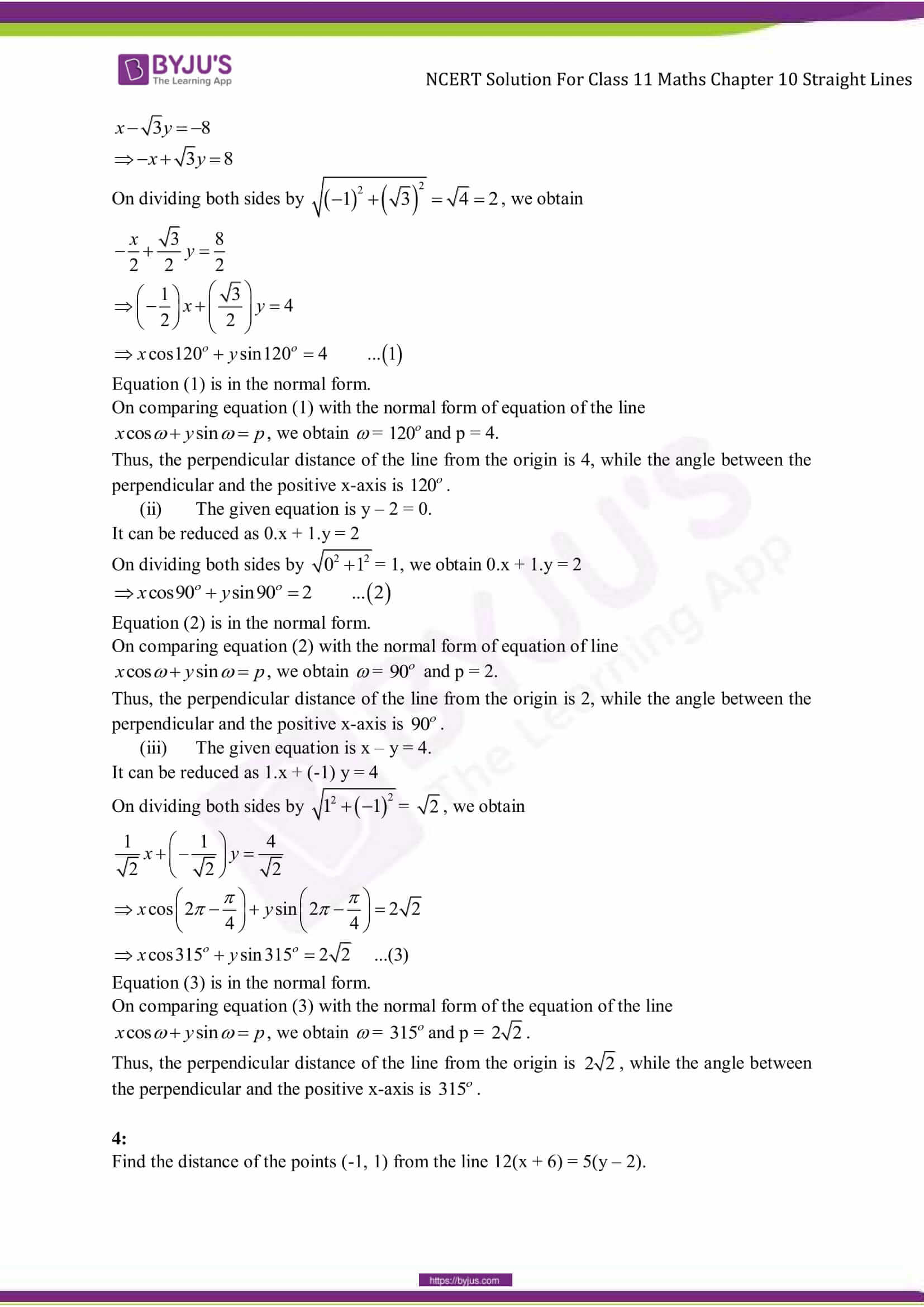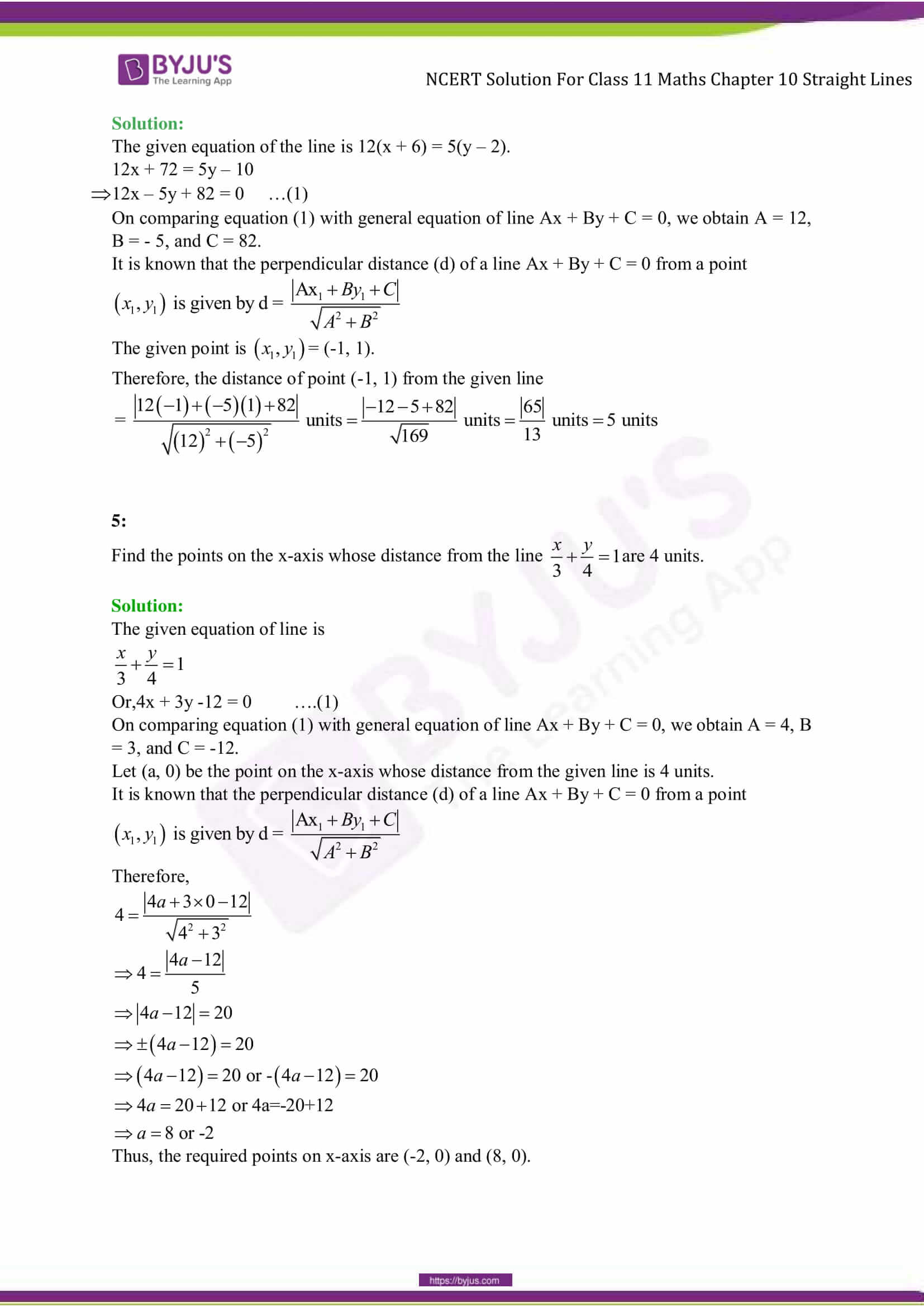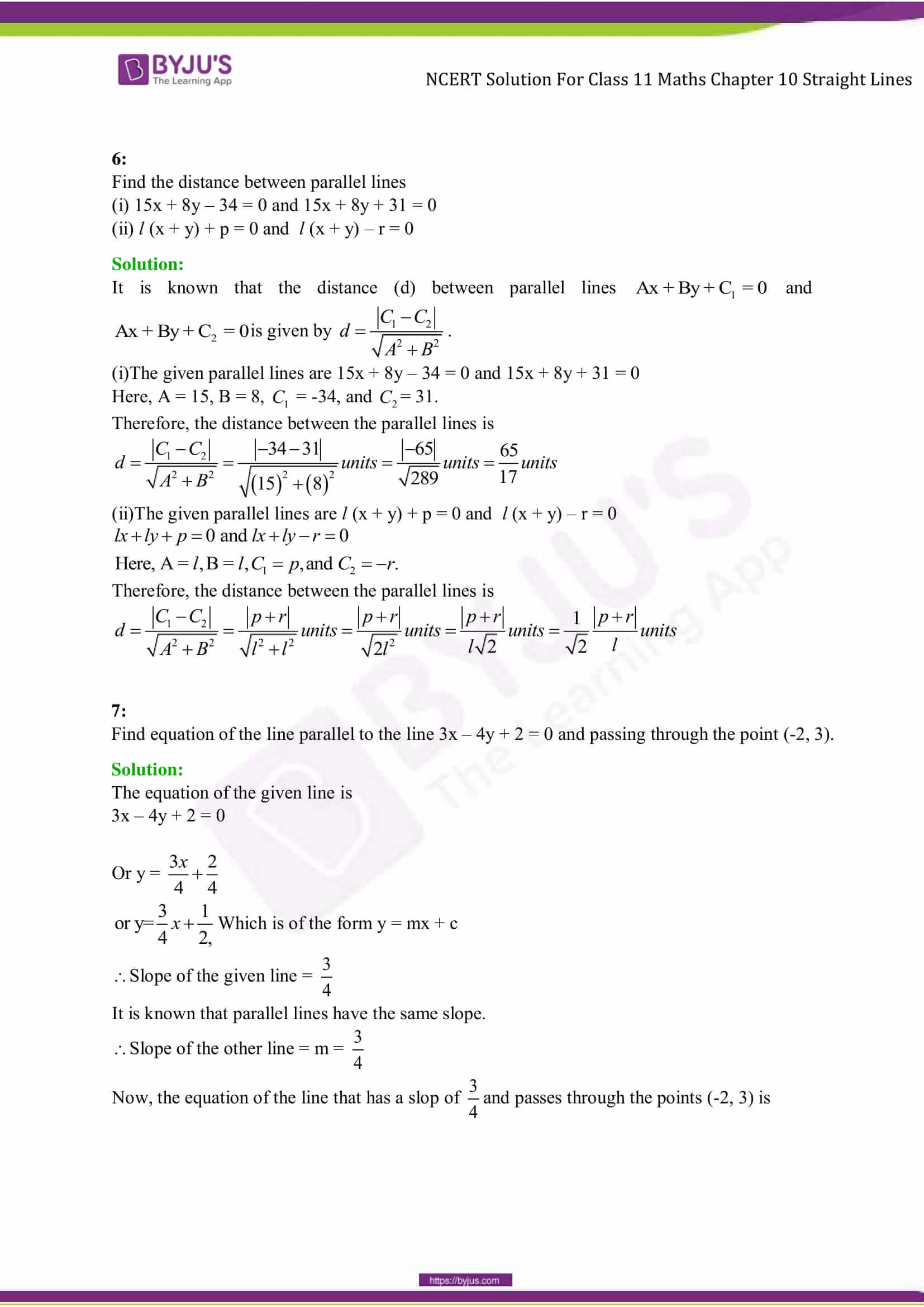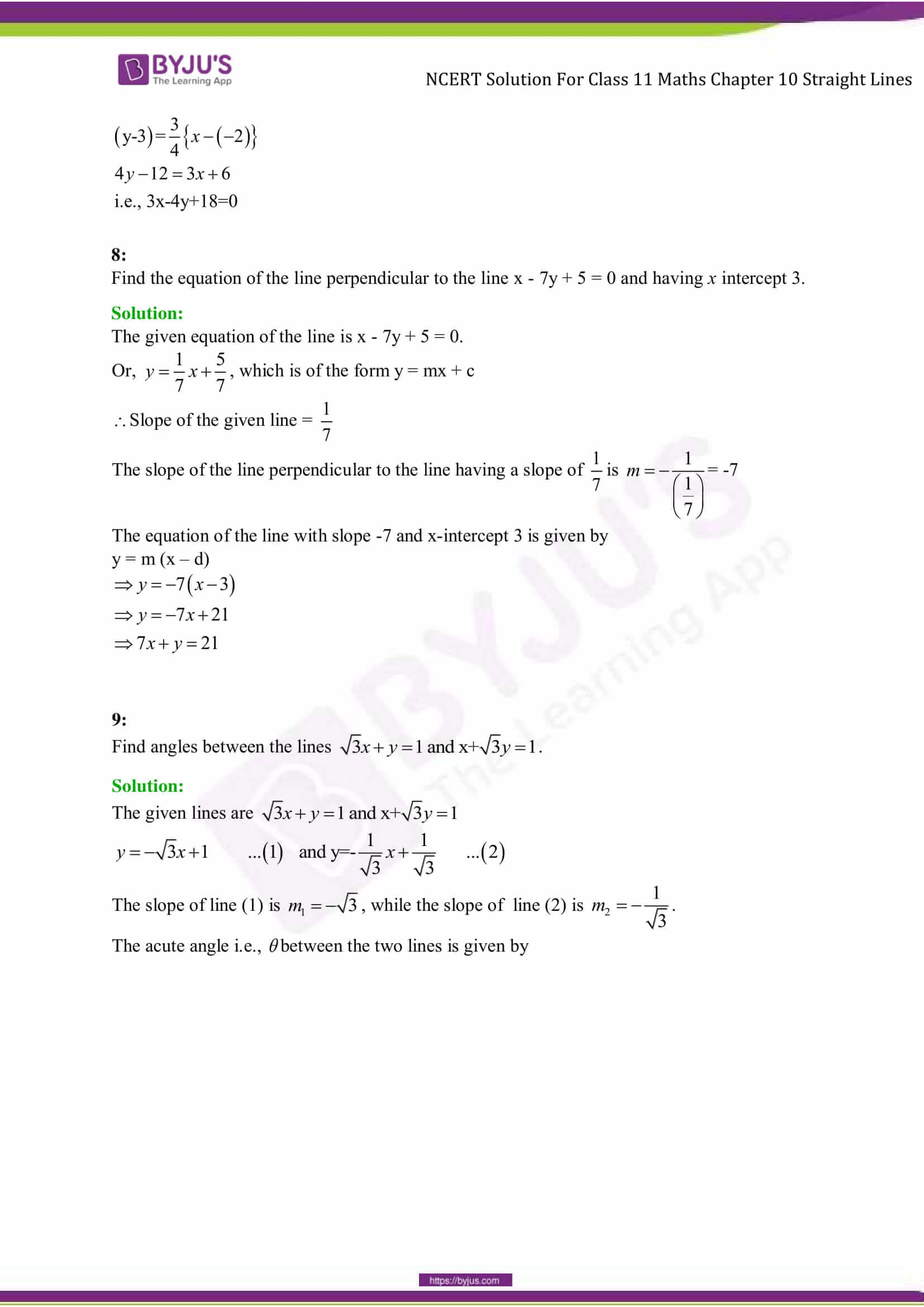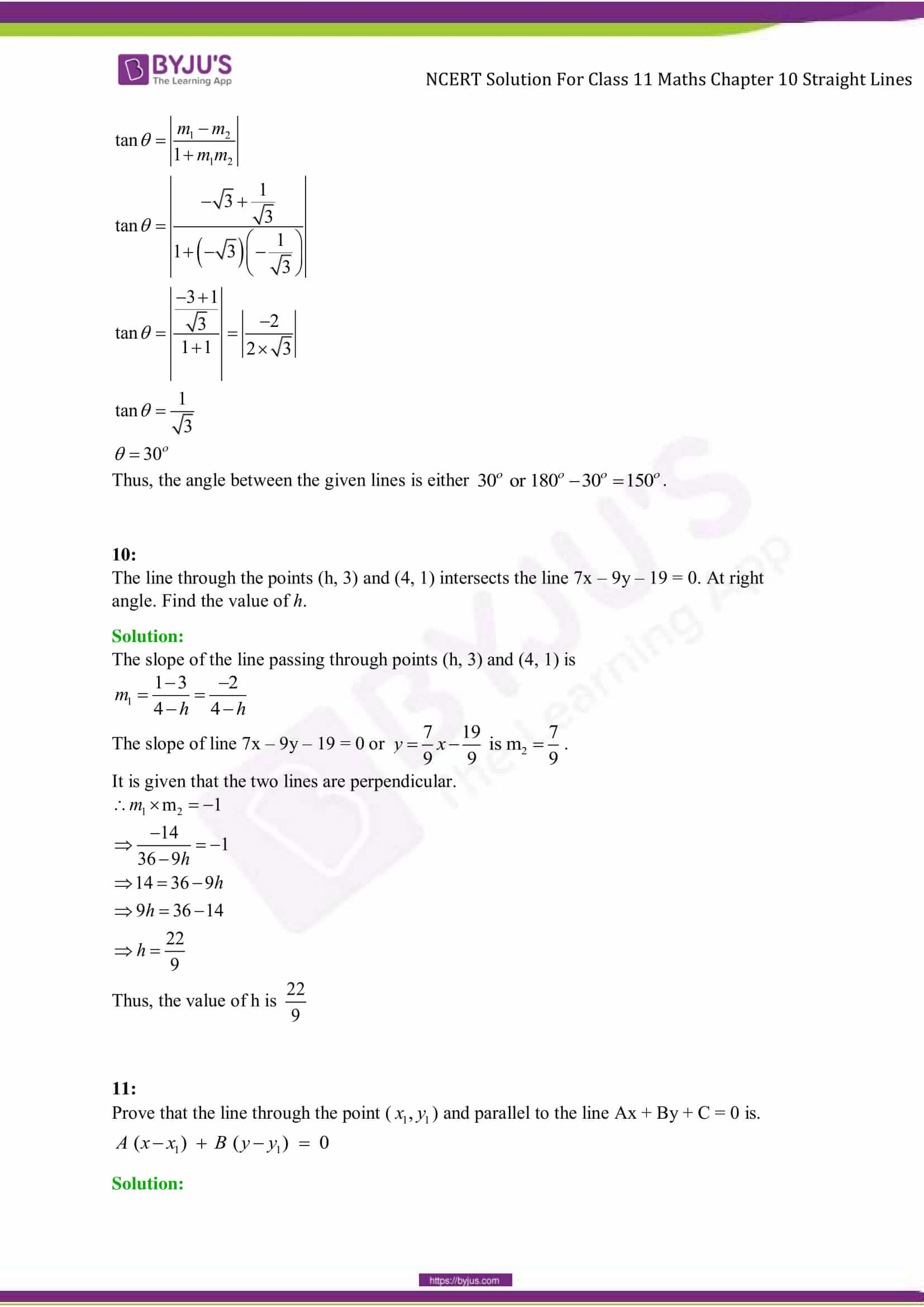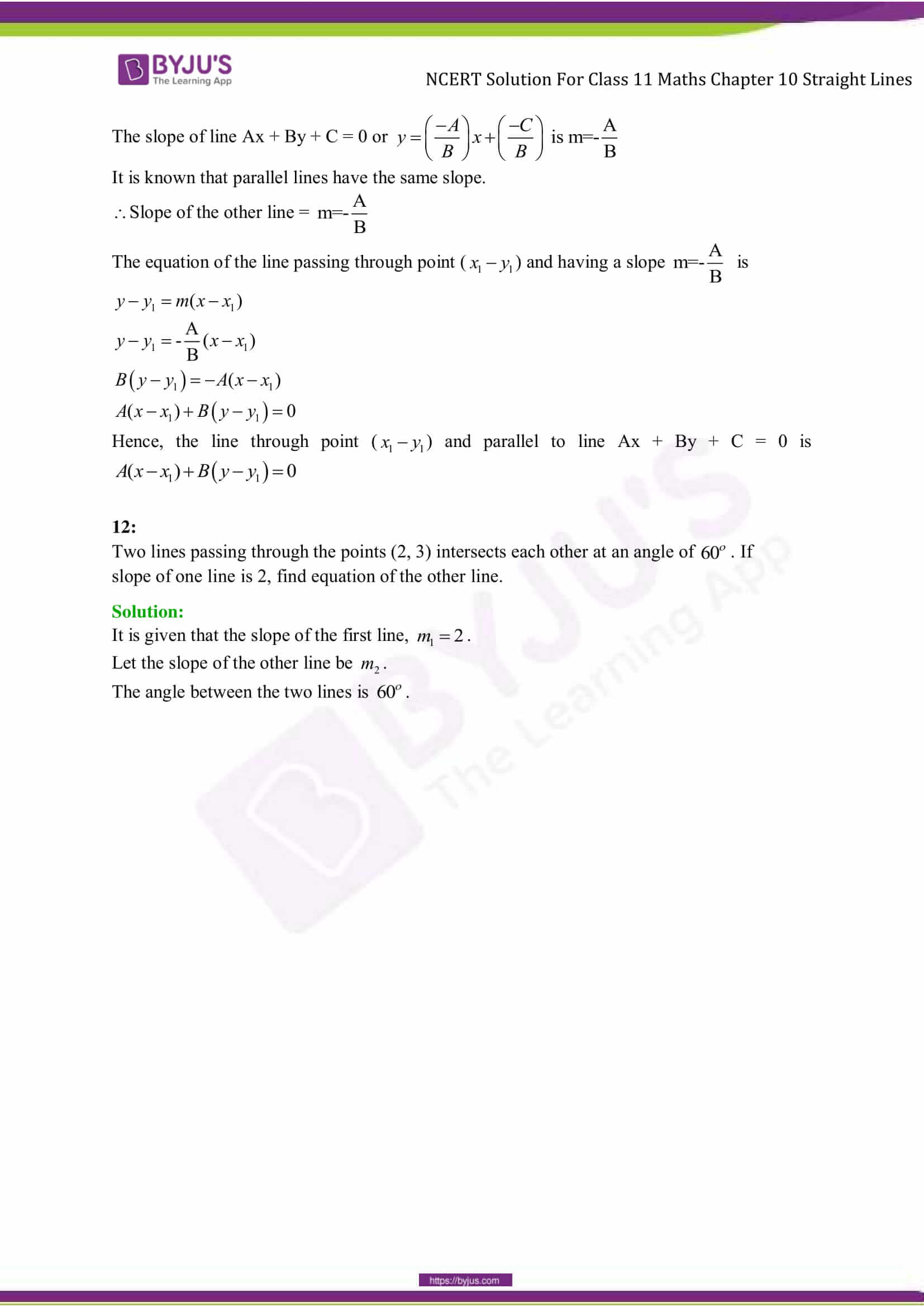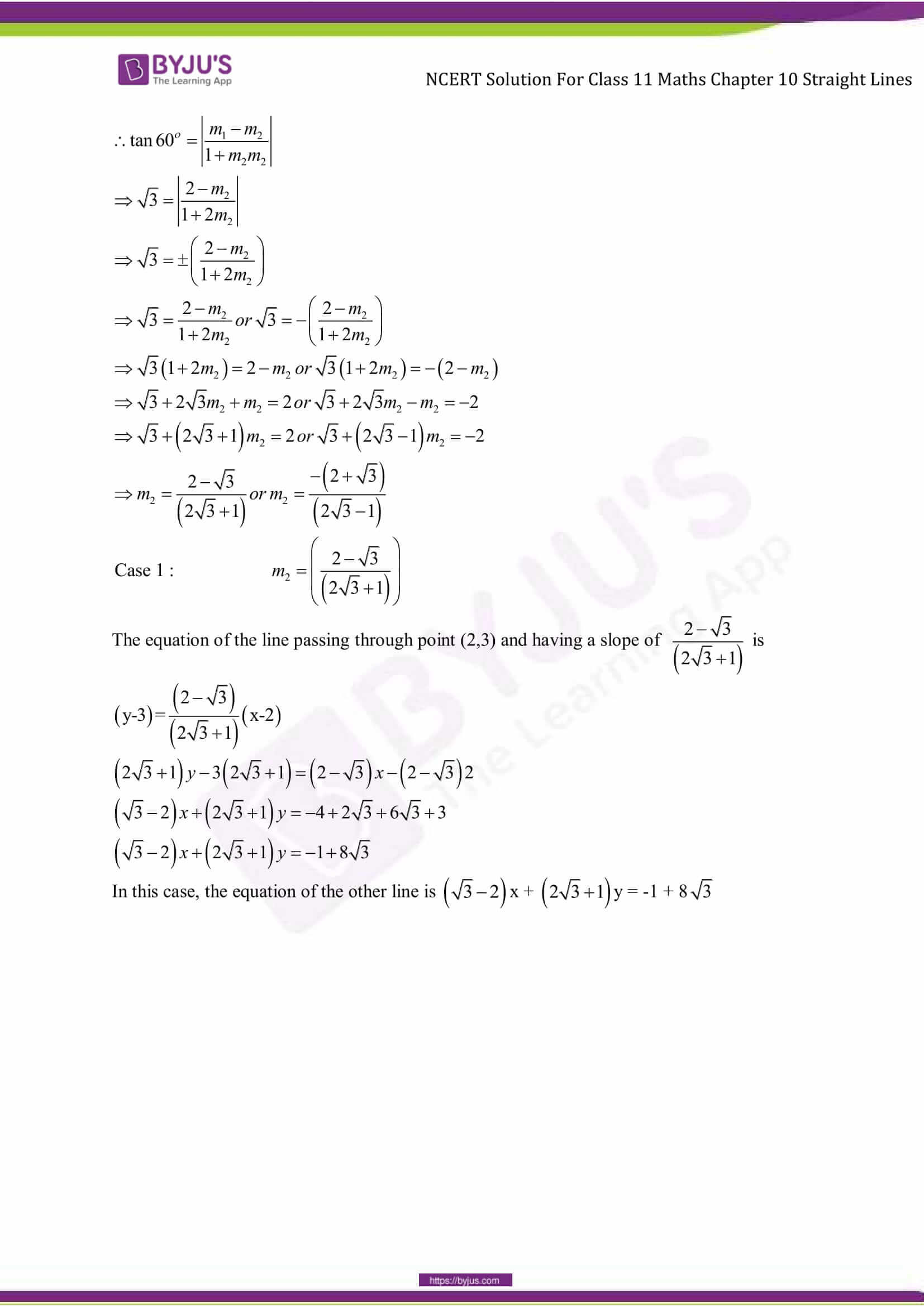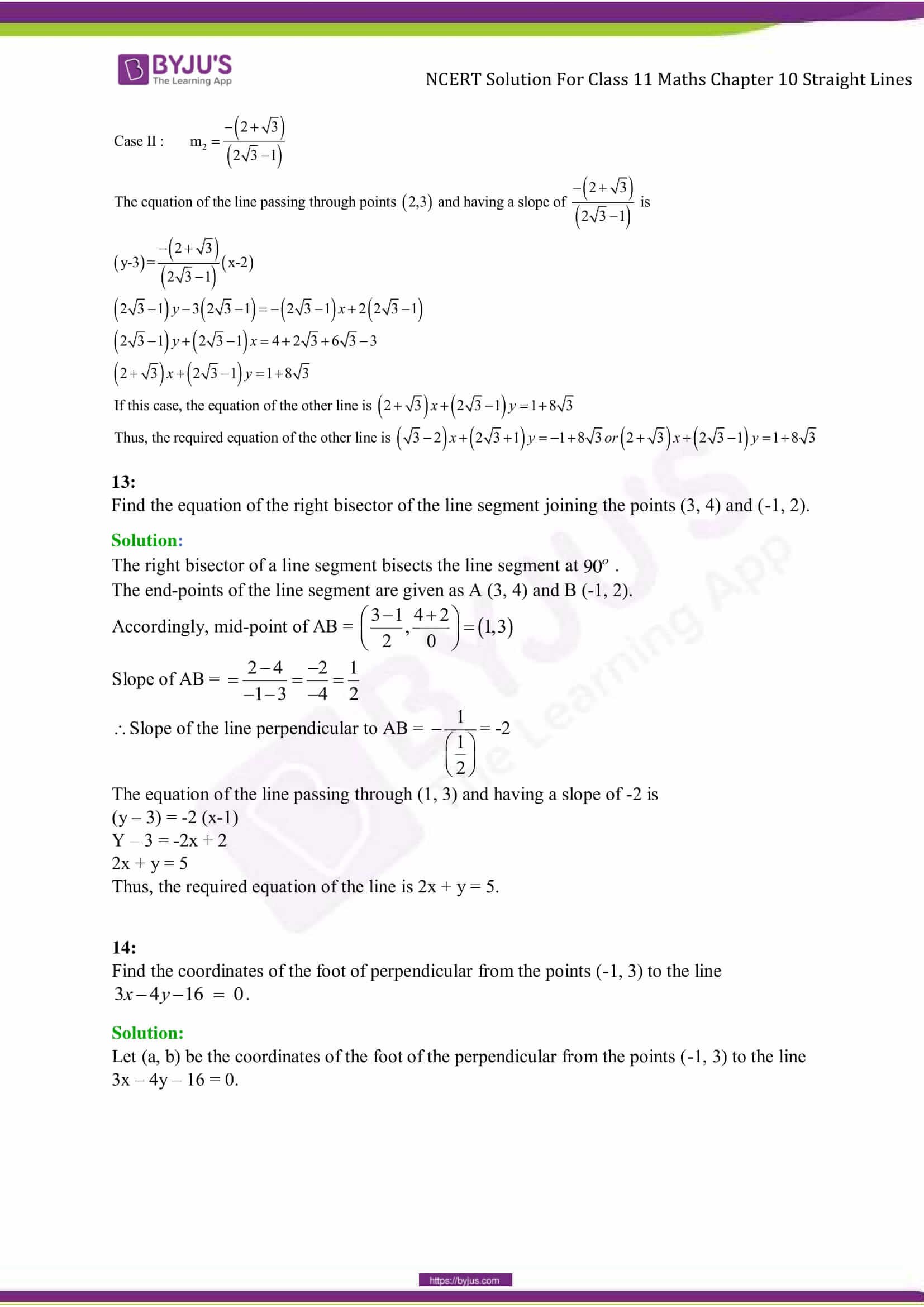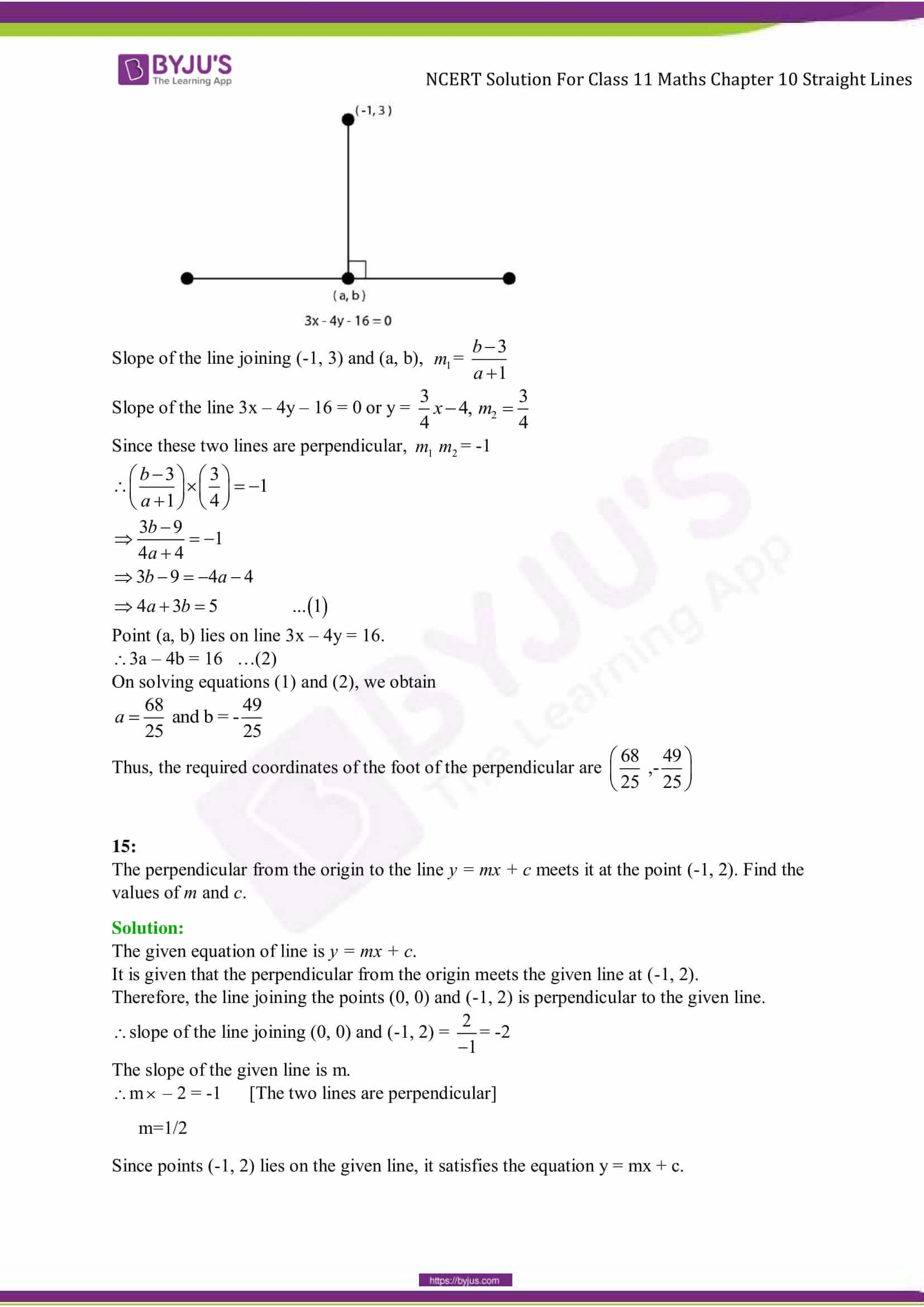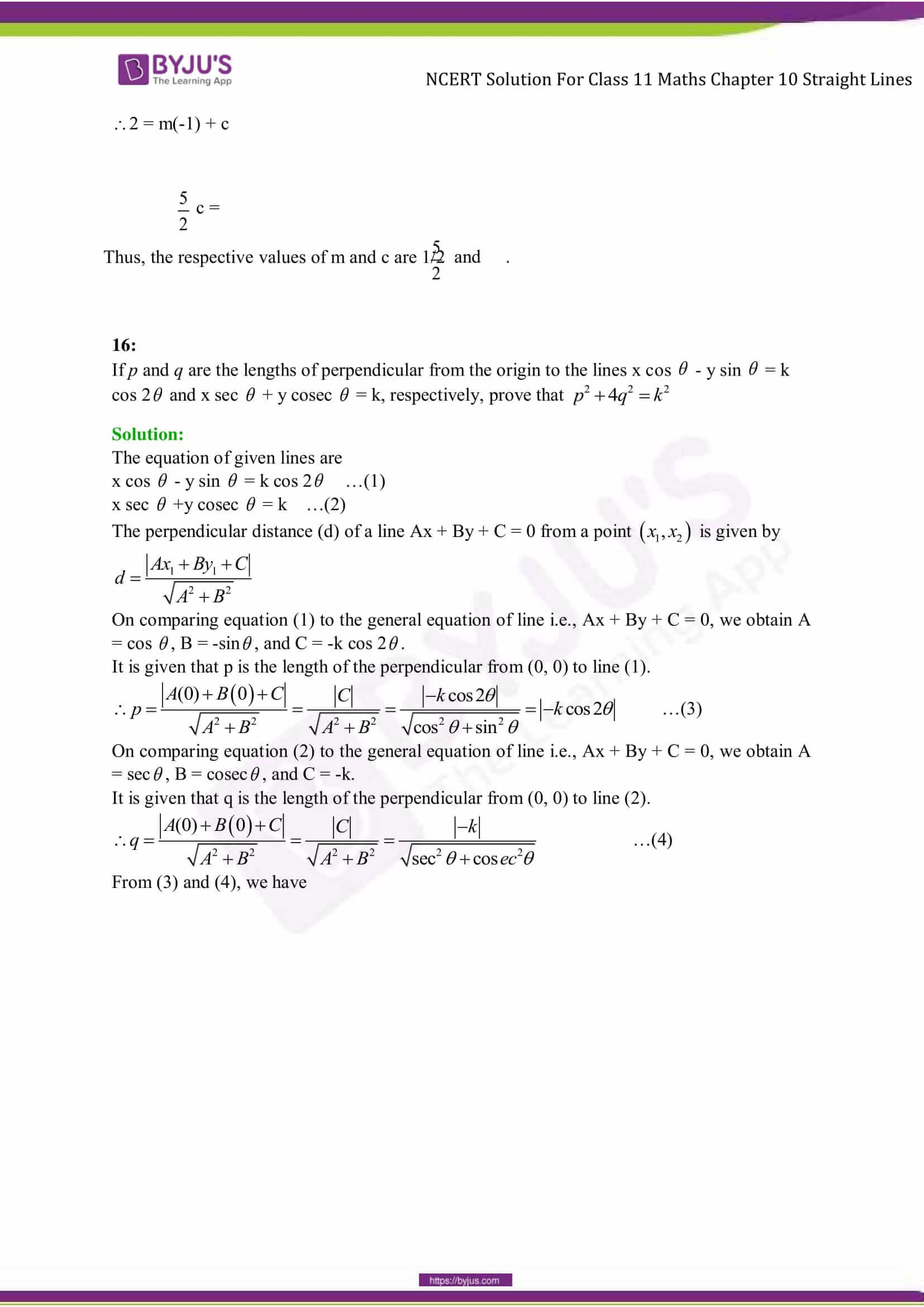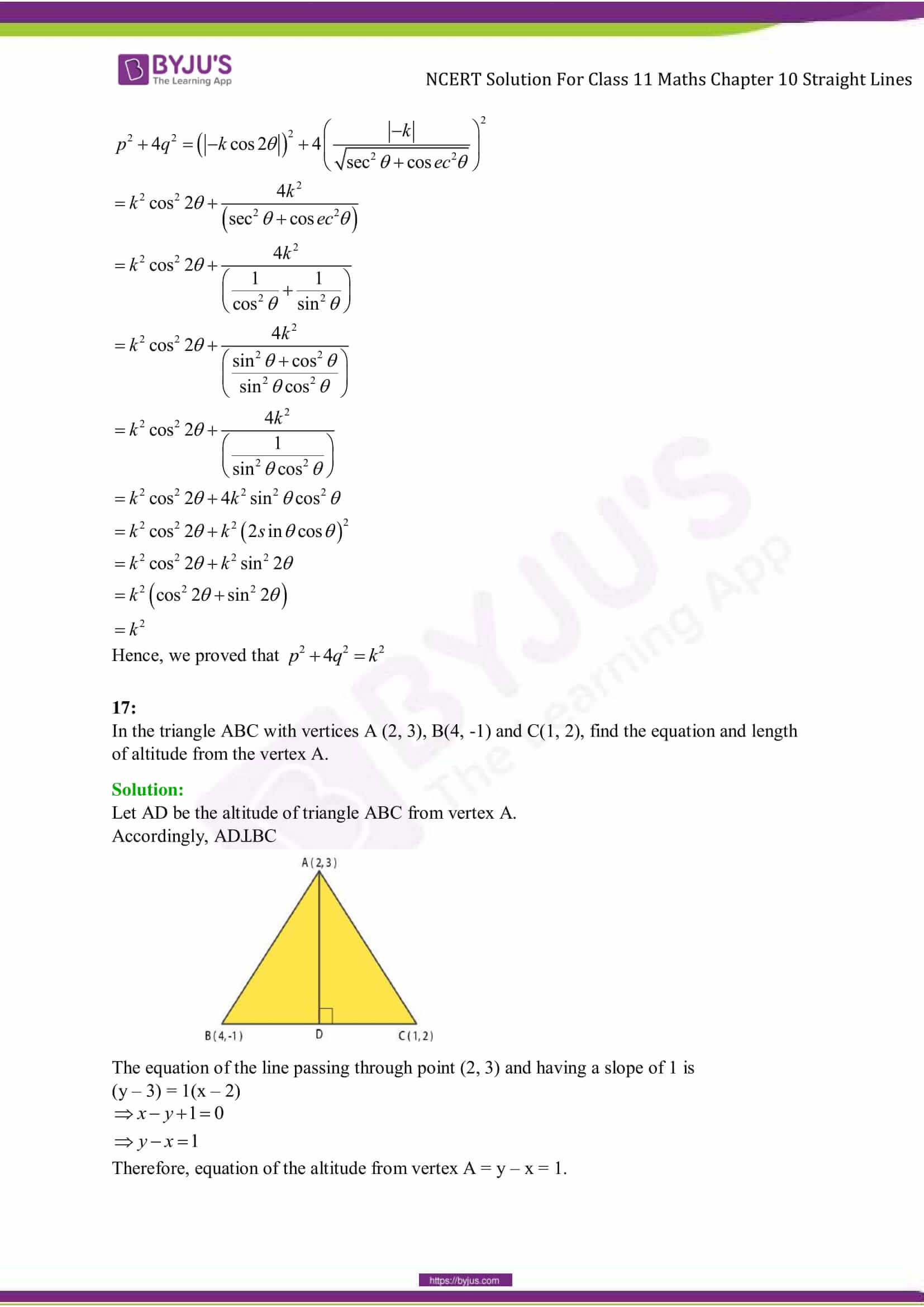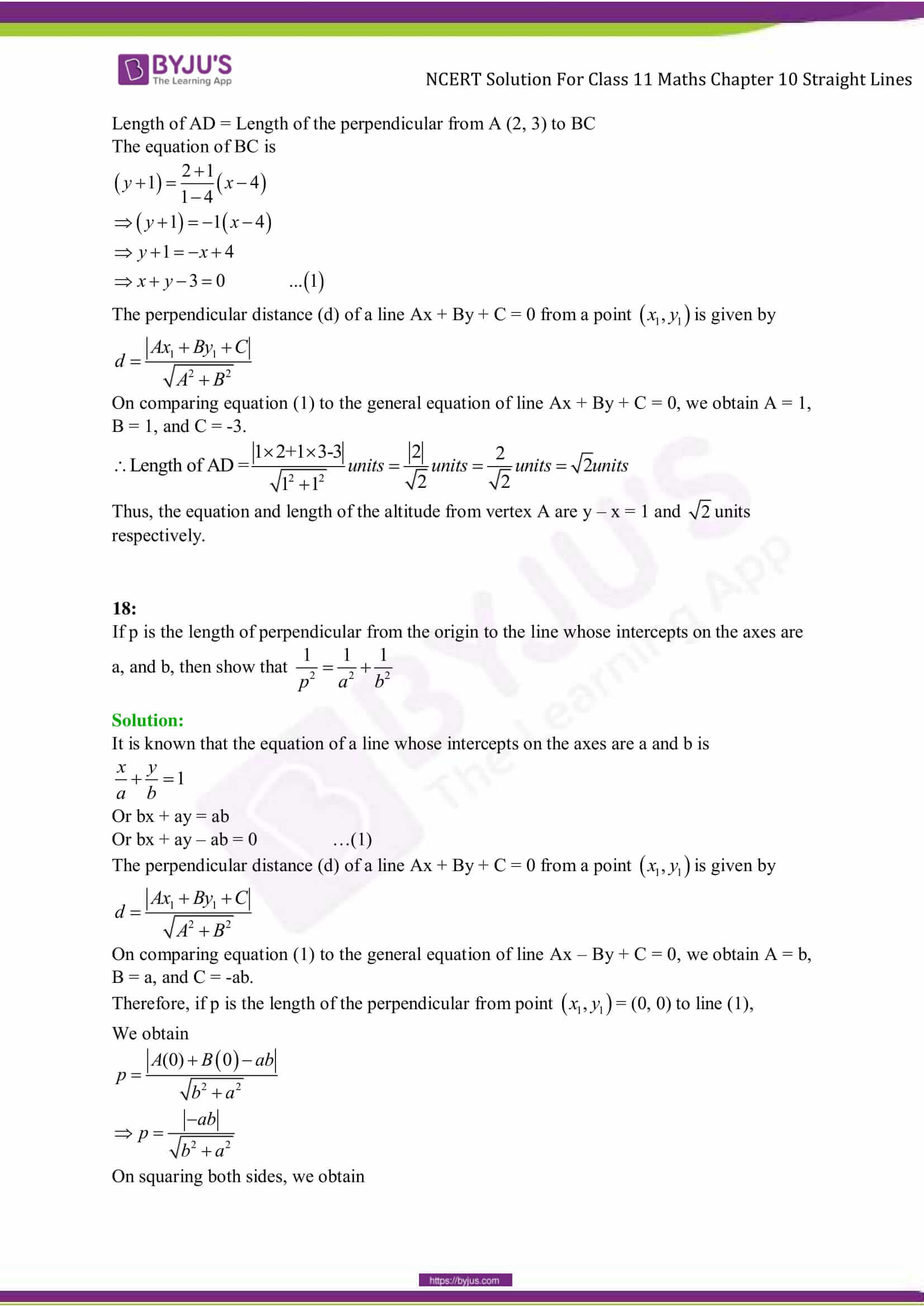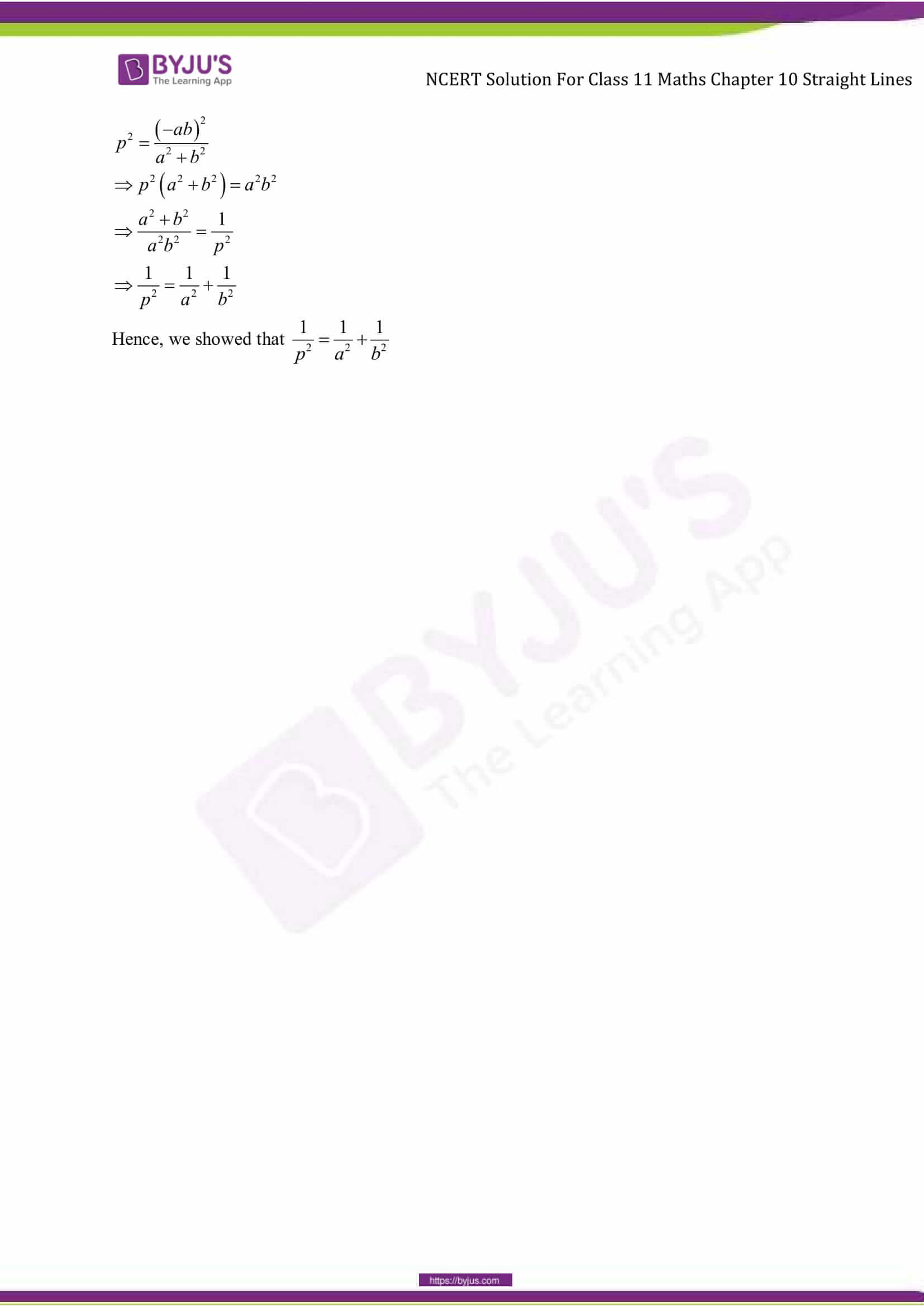 Access other exercise solutions of Class 11 Maths Chapter 10- Straight Lines
Exercise 10.1 Solutions 14 Questions
Exercise 10.2 Solutions 20 Questions
Miscellaneous Exercise On Chapter 10 Solutions 24 Questions