NCERT Solutions for Class 11 Biology Chapter 10 Cell Cycle and Cell Division is vital resource material for the students who are preparing for CBSE class 11 examination and entrance examination. This solution presents answers to the textbook questions along with exemplary question, HOTS, important questions, Exemplary questions and problems.
Chapter 10 Cell Cycle and Cell Division is an extremely important topic for class 11, Class 12 and for competitive exams like JEE and NEET. It is very important to gain knowledge in this chapter in order to excel in the examinations. We at BYJU'S provide the NCERT Solutions Class 12 Biology Cell cycle and cell division PDF which students can access and download for free. Practising all the questions in the solution will be very helpful for the students in order to score handsome marks.
Class 11 Biology NCERT Solutions for Cell Cycle and Cell Division
Chapter 6 biology ncert solutions include the topic – Cell cycle: Phase of the cell cycle, Prophase, Metaphase, Anaphase, Telophase. Cytokinesis, Significances of mitosis, Meiosis: Meiosis 1, Meiosis 2, Significances of Meiosis. NCERT Solutions Class 12 Biology Cell cycle and cell division PDF is provided here for better understanding and clarification of the chapter.
The event in which the cell divides its genome and eventually forms two daughter cells is called cell cycle. Mitosis is subdivided into 4 stages namely:
Prophase – Prophase is the first stage of mitosis.
Metaphase – The second stage of mitosis is metaphase where sister chromatids are formed.
Anaphase – The third stage of mitosis is anaphase where the splitting of centromeres takes place and the sister chromatids move to opposite poles.
Telophase – The fourth stage in mitosis is telophase where the chromosome cluster is covered with the nuclear envelope.
Importance of mitosis is it produces diploid daughter cells. These daughter cells are identical in genetic complements. The most important role of mitosis is in cell repairing. Meiosis happens in two sequential cycles:
Cycle 1 is called meiosis 1 and
Second cycle is called meiosis 2
Meiosis 1 has the following stages: Prophase 1, Metaphase 1, Anaphase 1, Telophase 1.
Meiosis 2 has the following stages: Prophase 2, Metaphase 2, Anaphase 2, Telophase 2. This is a brief on Cell Cycle and Cell Division.
Class 11 Biology NCERT Solutions Cell Cycle and Cell Division Important Questions
---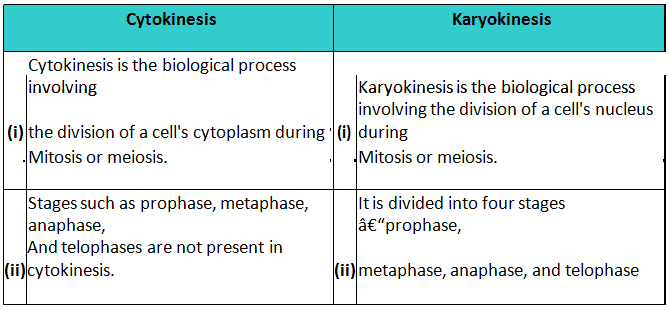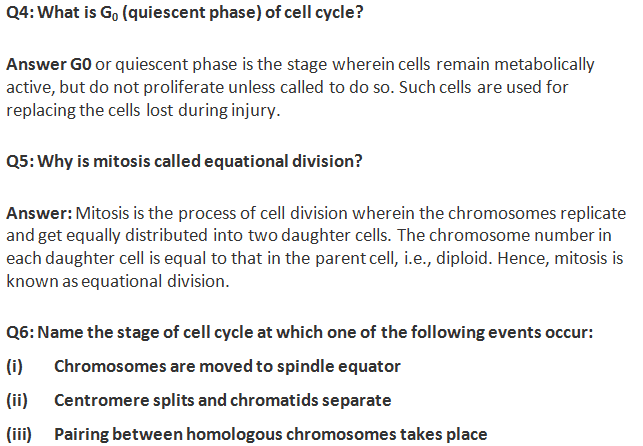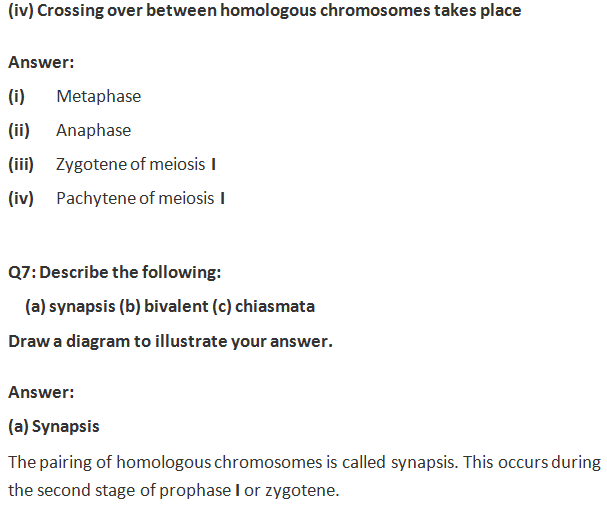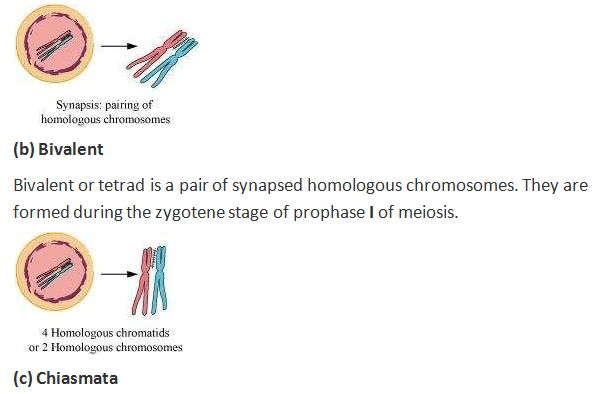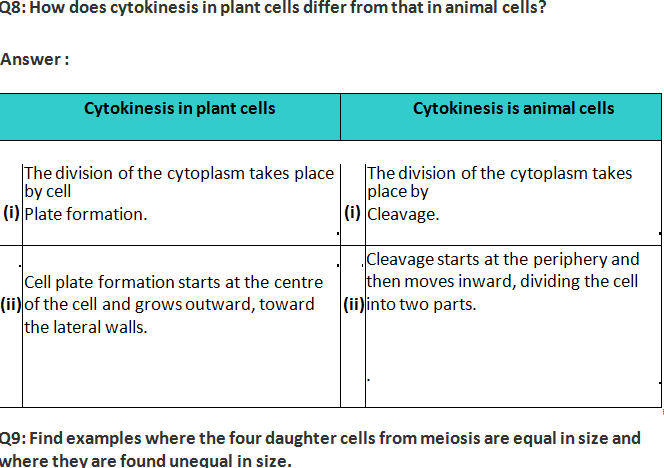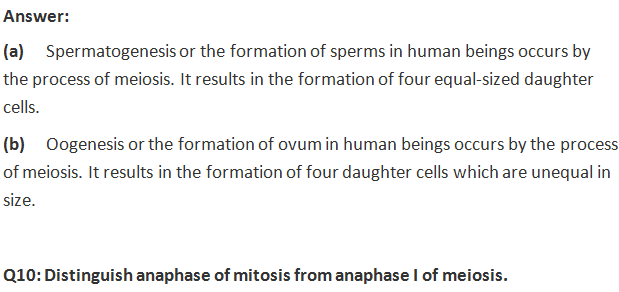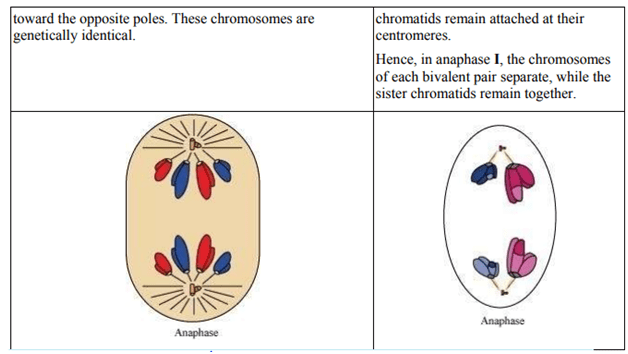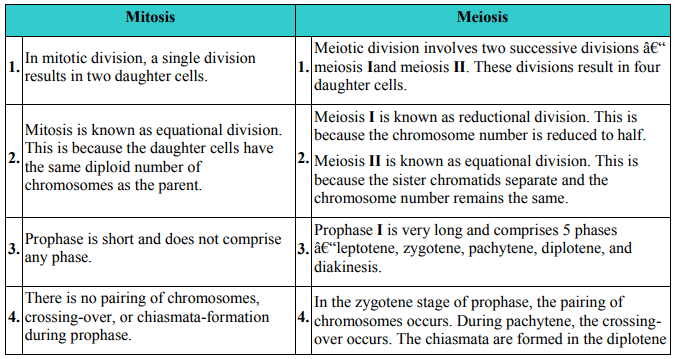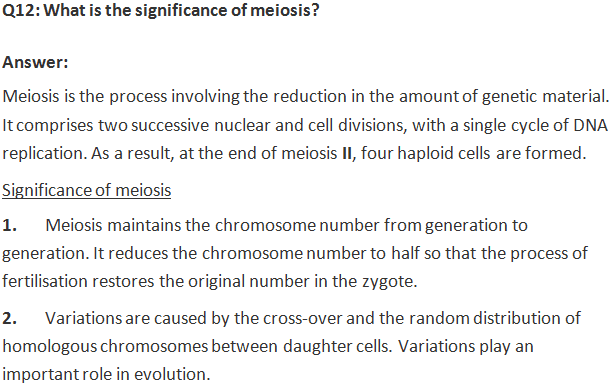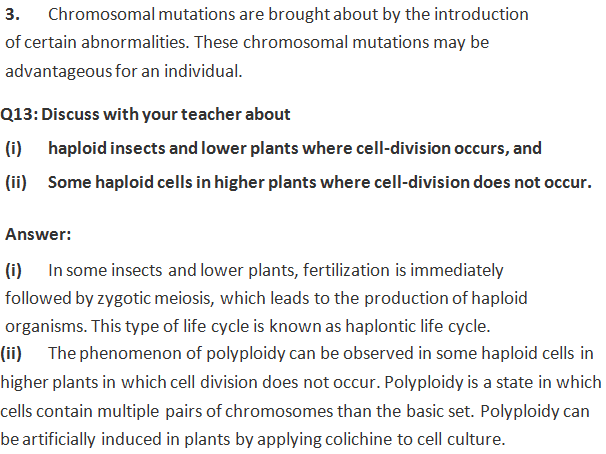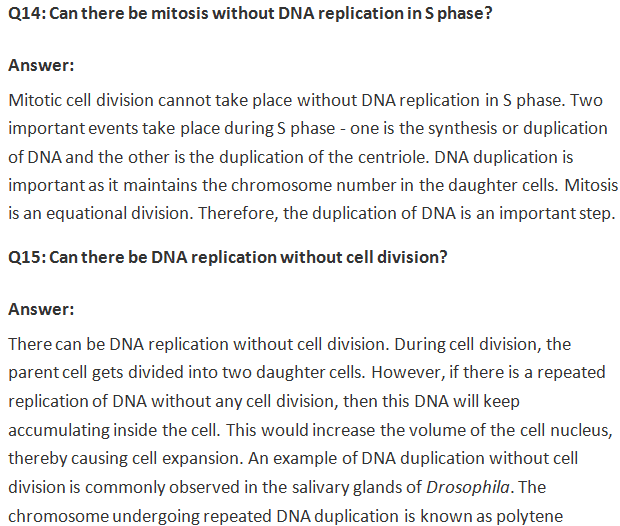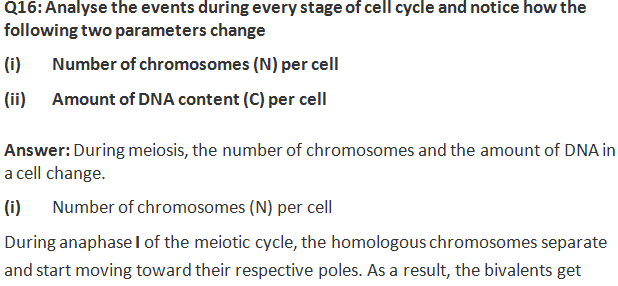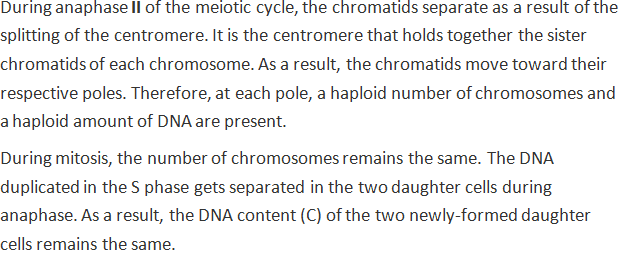 Why to Opt BYJU's?
Downloadable files of ebooks, notes, pdf are available at BYJU'S for students to start their exam preparation without delay. Once you have registered with BYJU'S access to the online course is very simple. To know more G1 phase, G2 phase, S phase, Quiescent stage, Chromatin condensation, sister chromatids, kinetochores, cell plate, Zygotene, Synapsis, synaptonemal complex, bivalent, pachytene, diplotene, chiasmata, diakinesis etc sign up on BYJU'S the learning app. Apart from NCERT Solutions For Class 12 Biology Chapter 6, get NCERT solutions for other biology chapters – NCERT Solutions for Class 12 Biology as well. Students can also download worksheets, assignments, NCERT Solutions for other classes and other study materials for exam preparation and score better marks.