Understand the method of solving the problems given in the second exercise of chapter 3, class 11 from the NCERT solutions given here. The Exercise 3.2 of NCERT Solutions for Class 11 Maths Chapter 3- Trigonometric Functions is based on the following topics:
Trigonometric Functions

Sign of trigonometric functions
Domain and range of trigonometric functions
The NCERT solutions are prepared with utmost care by the subject matter experts present here. Students can view as well as download the NCERT solutions for class 11 at BYJU'S.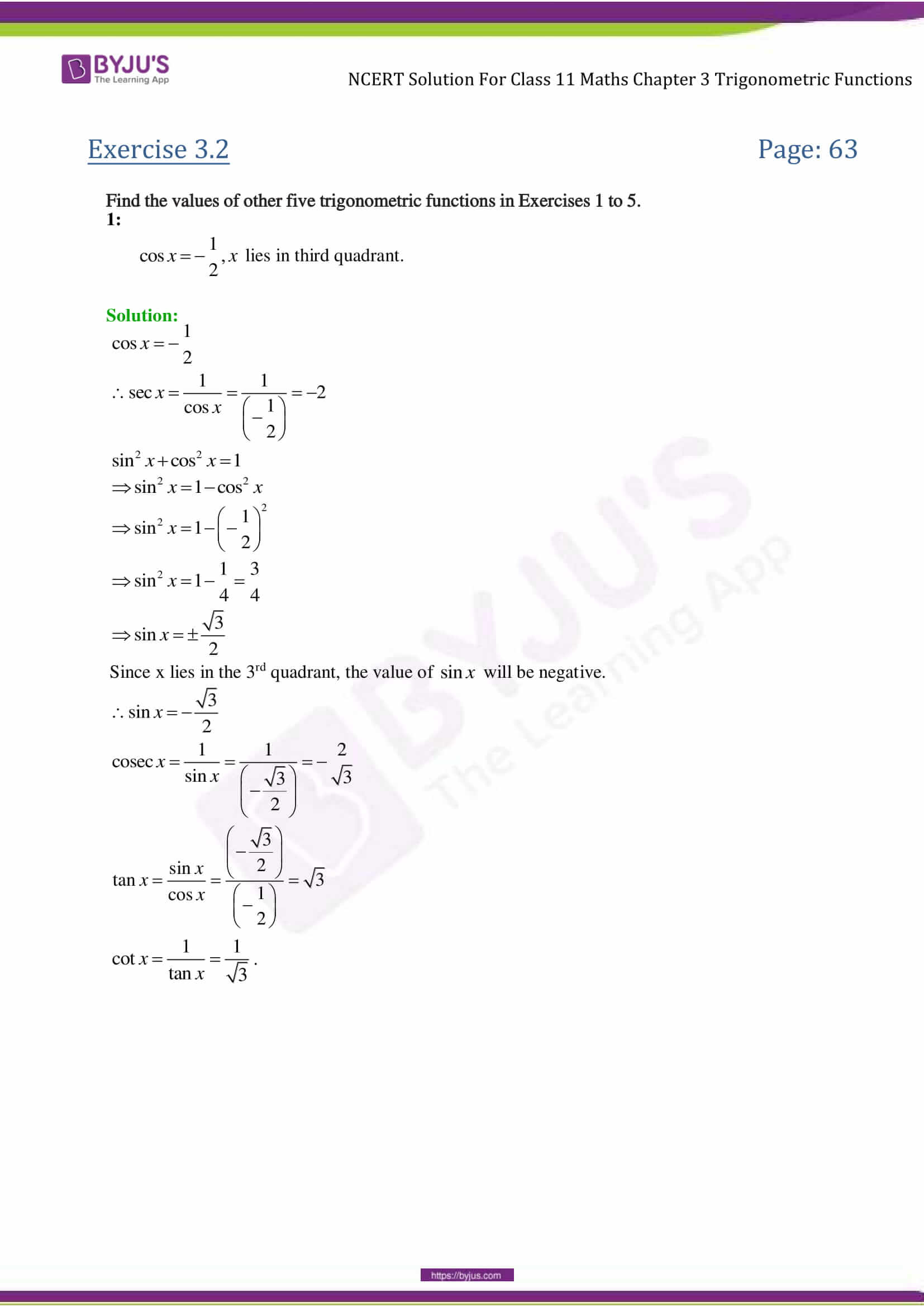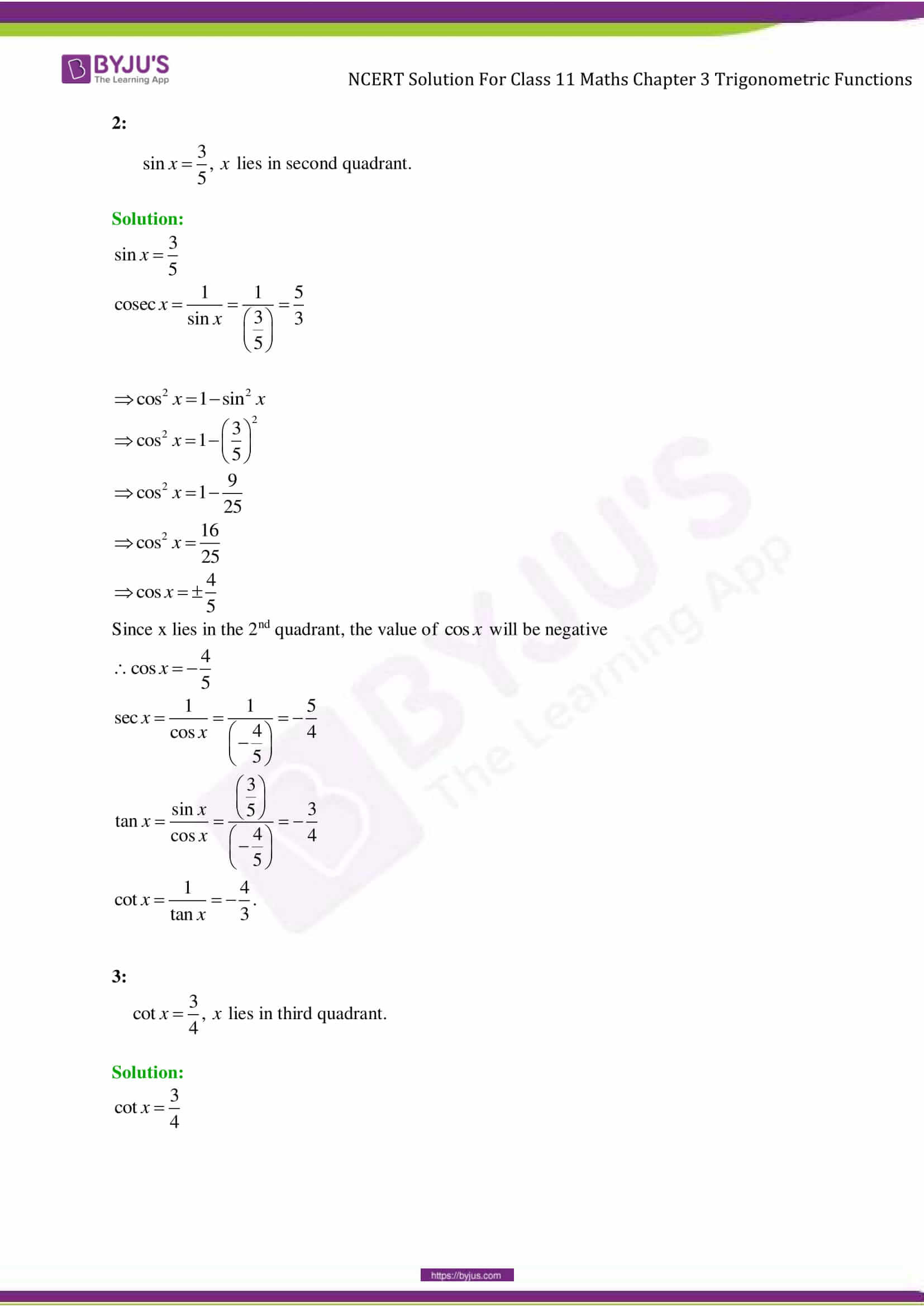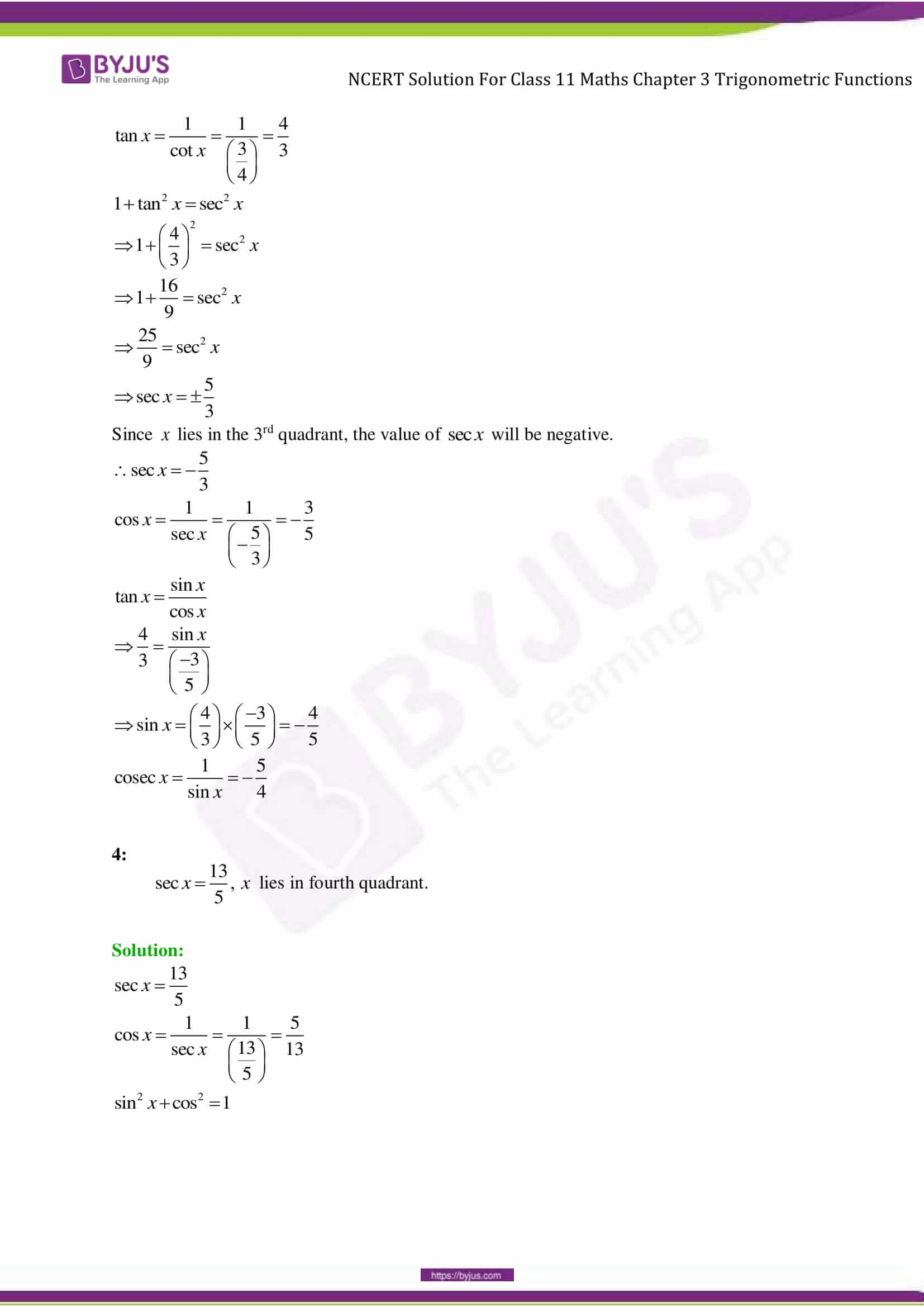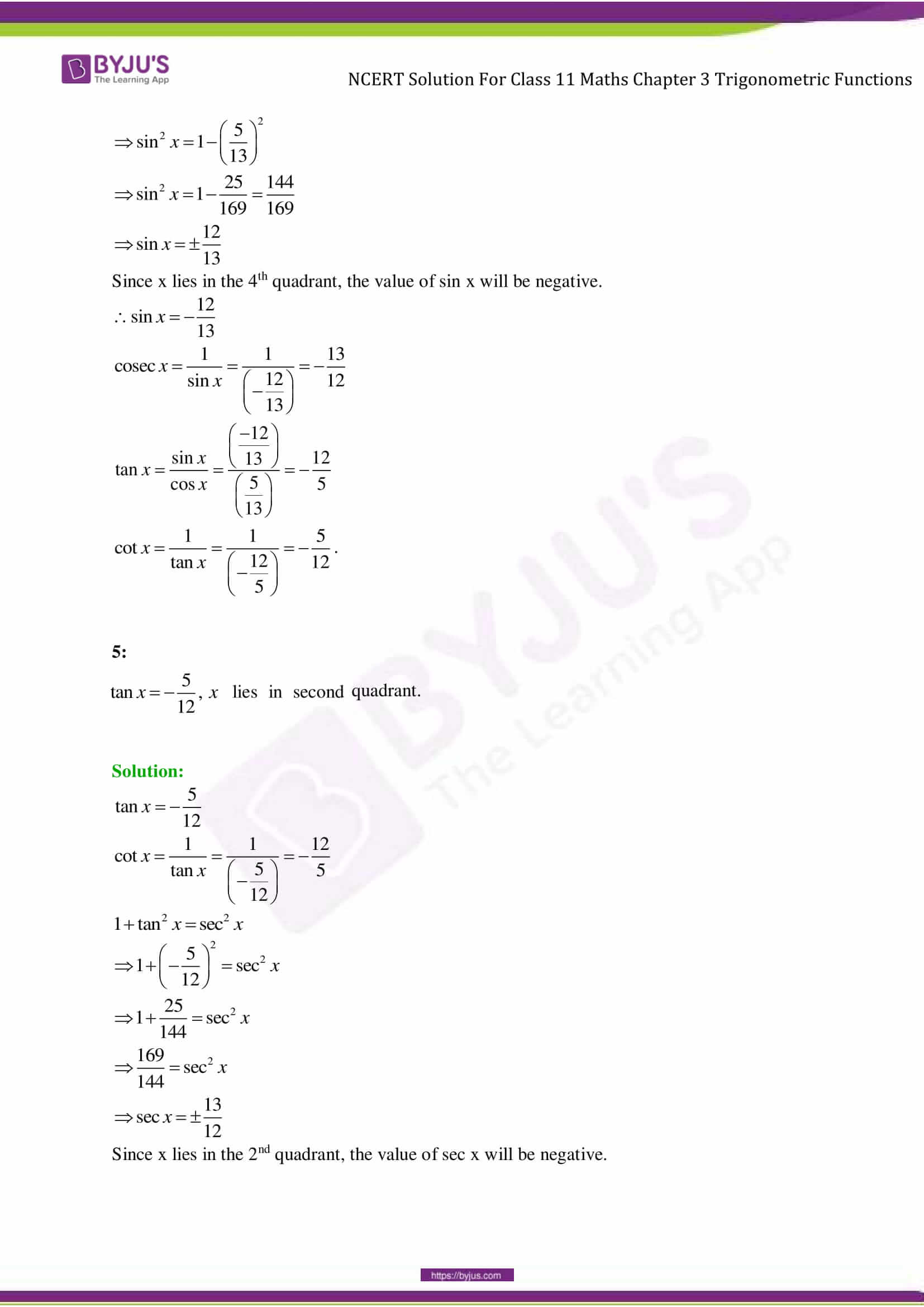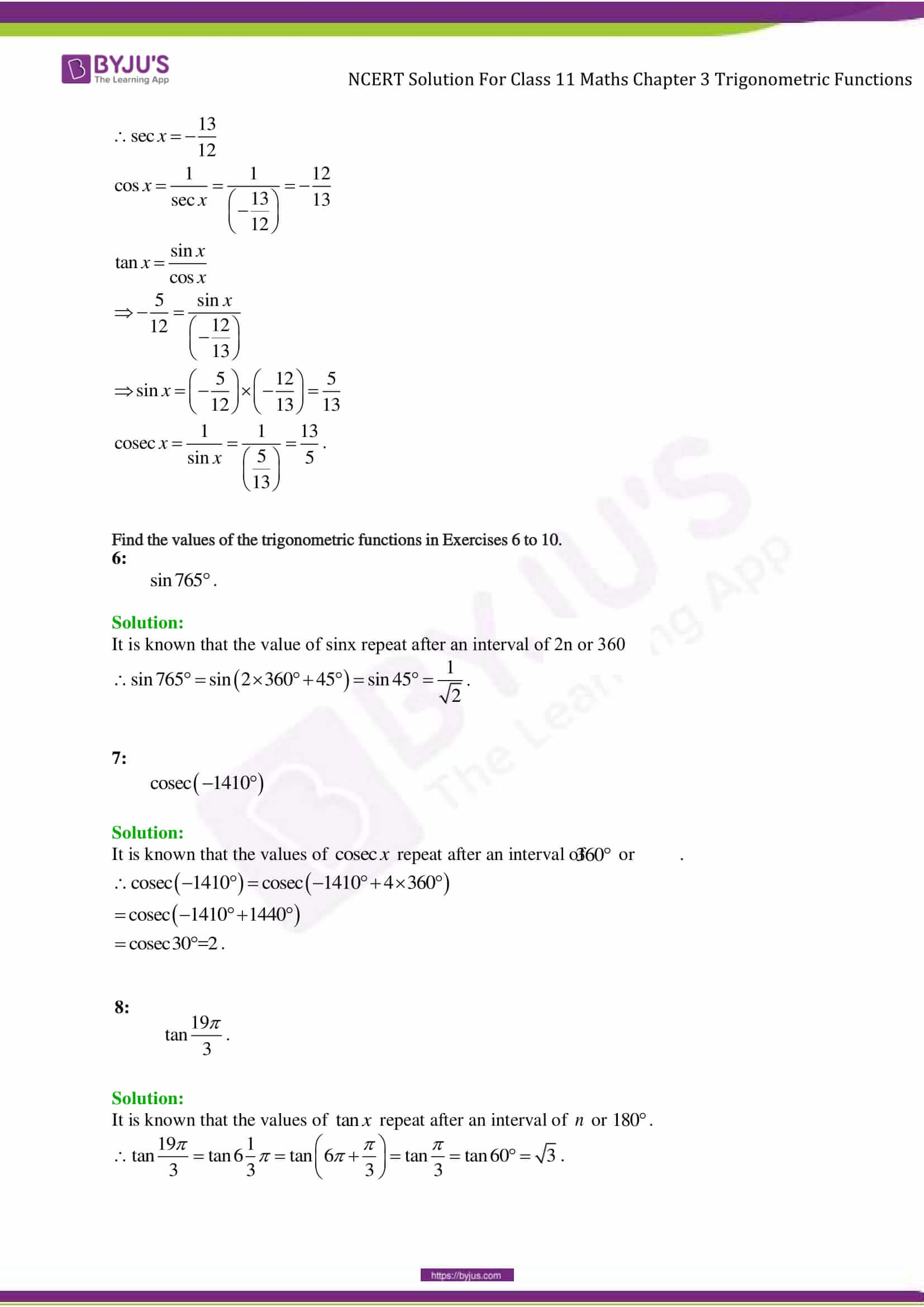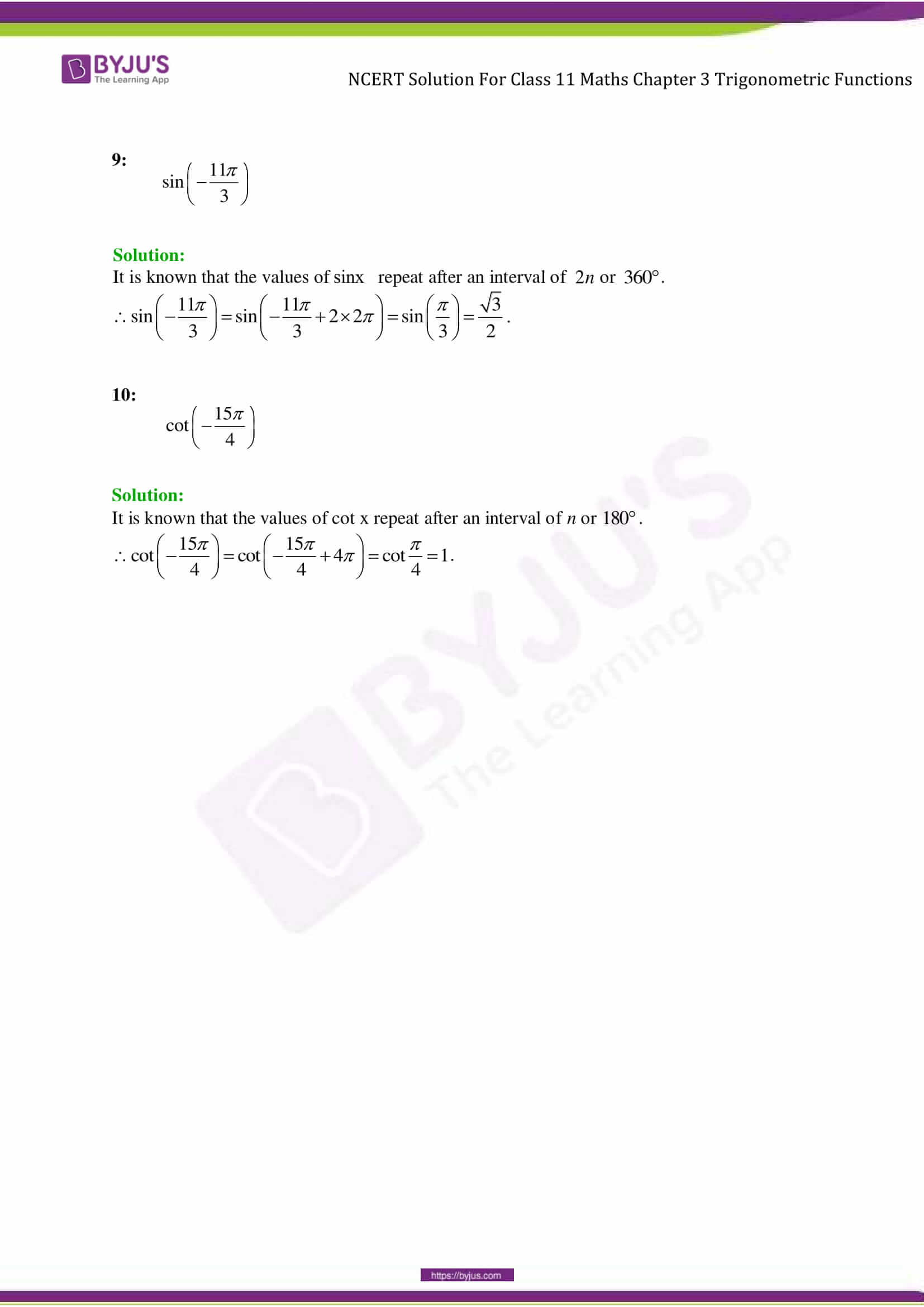 Access other exercise solutions of Class 11 Maths Chapter 3- Trigonometric Functions
Exercise 3.1 Solutions 7 Questions
Exercise 3.3 Solutions 25 Questions
Exercise 3.4 Solutions 9 Questions
Miscellaneous Exercise On Chapter 3 Solutions 10 Questions