NCERT Exemplar Class 11 Maths Chapter 2 Relations and Functions are provided here for students to practice and prepare for the exam. To make it easy for students to learn the concepts explained in this chapter, NCERT exemplar problems with solutions for chapter 2 Relations and functions are provided here. These materials are prepared by our experts in accordance with CBSE syllabus (2018-2019).
Class 11 Maths NCERT Exemplar Problems on Relations and Functions
A relation can simply be defined as a set of outputs as well as inputs. These are also written as ordered pairs by representing a relation of a graph or by a mapping diagram. The graph of the relationship is one of the best visual indicators between the inputs and the outputs. Functions, on the other hand, can simply be defined as a relation with a single input and output.
In chapter 2, students will learn and solve exemplar problems based on topics like;
Cartesian product of sets
Relations between sets
Functions on sets
Graphical representation of functions
Algebraic representation of real functions
The pdf for chapter 2 exemplar problems and solutions can be downloaded and practiced offline as well. These exemplars can also be used as a reference tool while preparing for final exams.
Check out the PDF of NCERT Class 11 Maths Chapter 2 Relations and Functions below: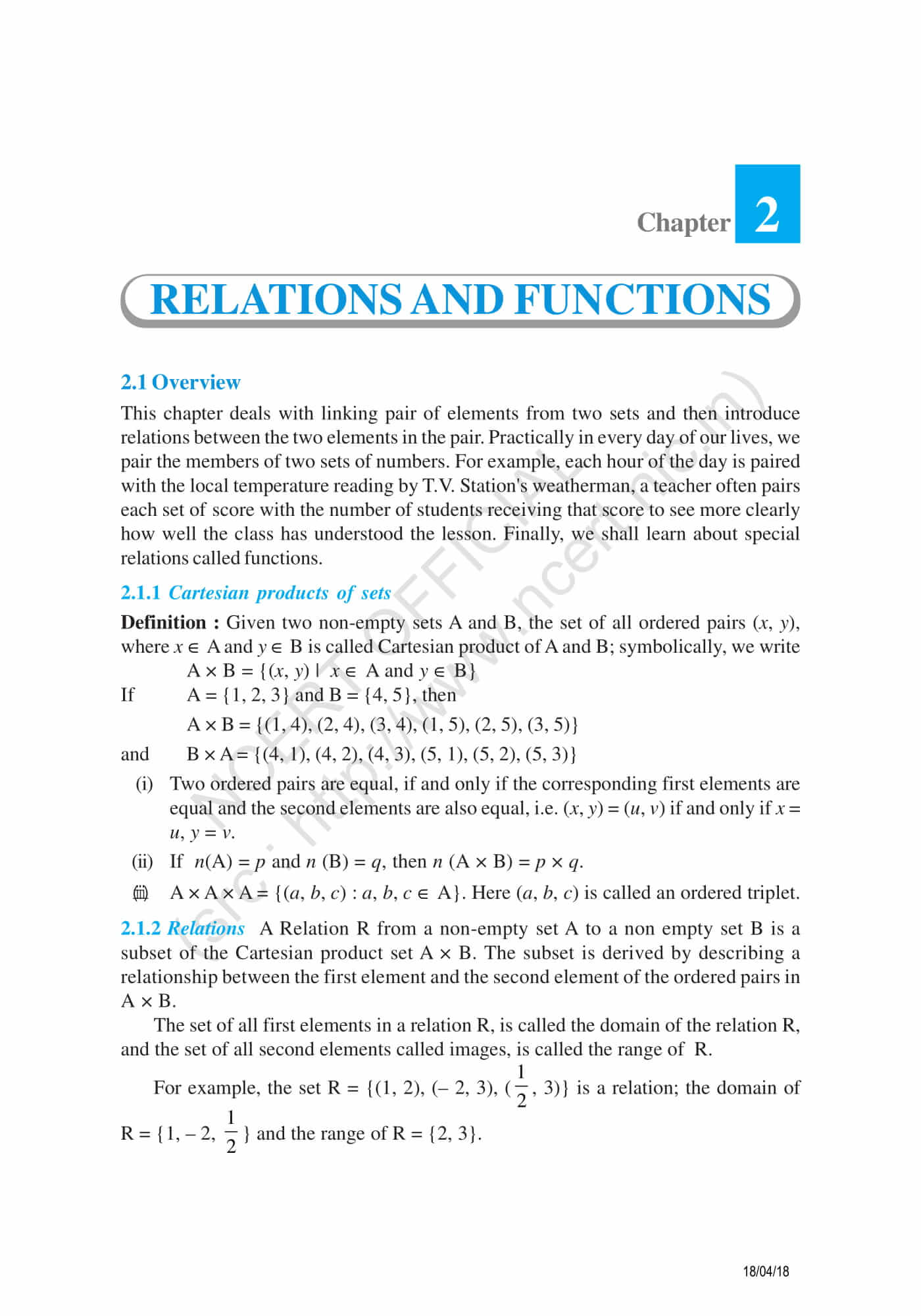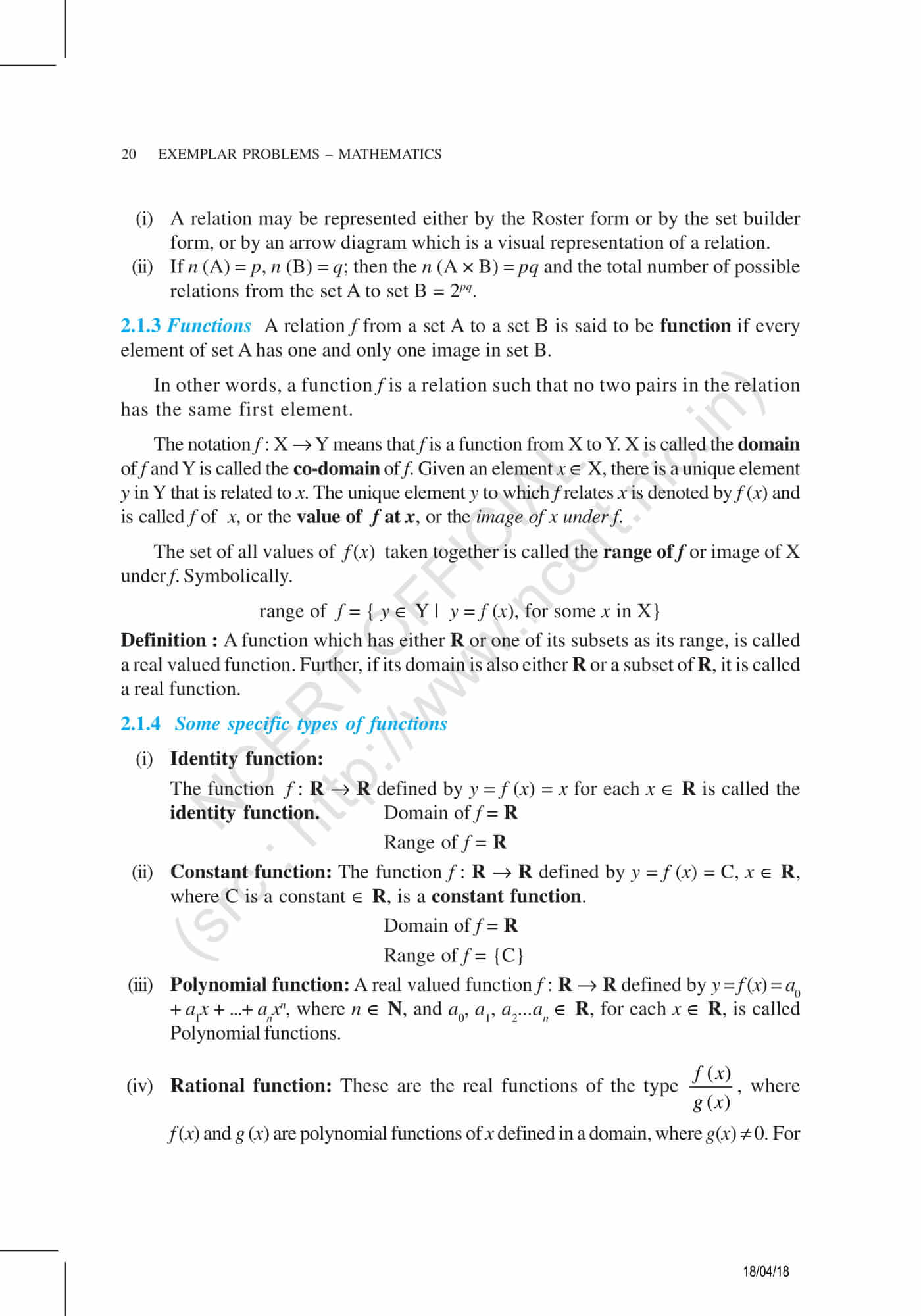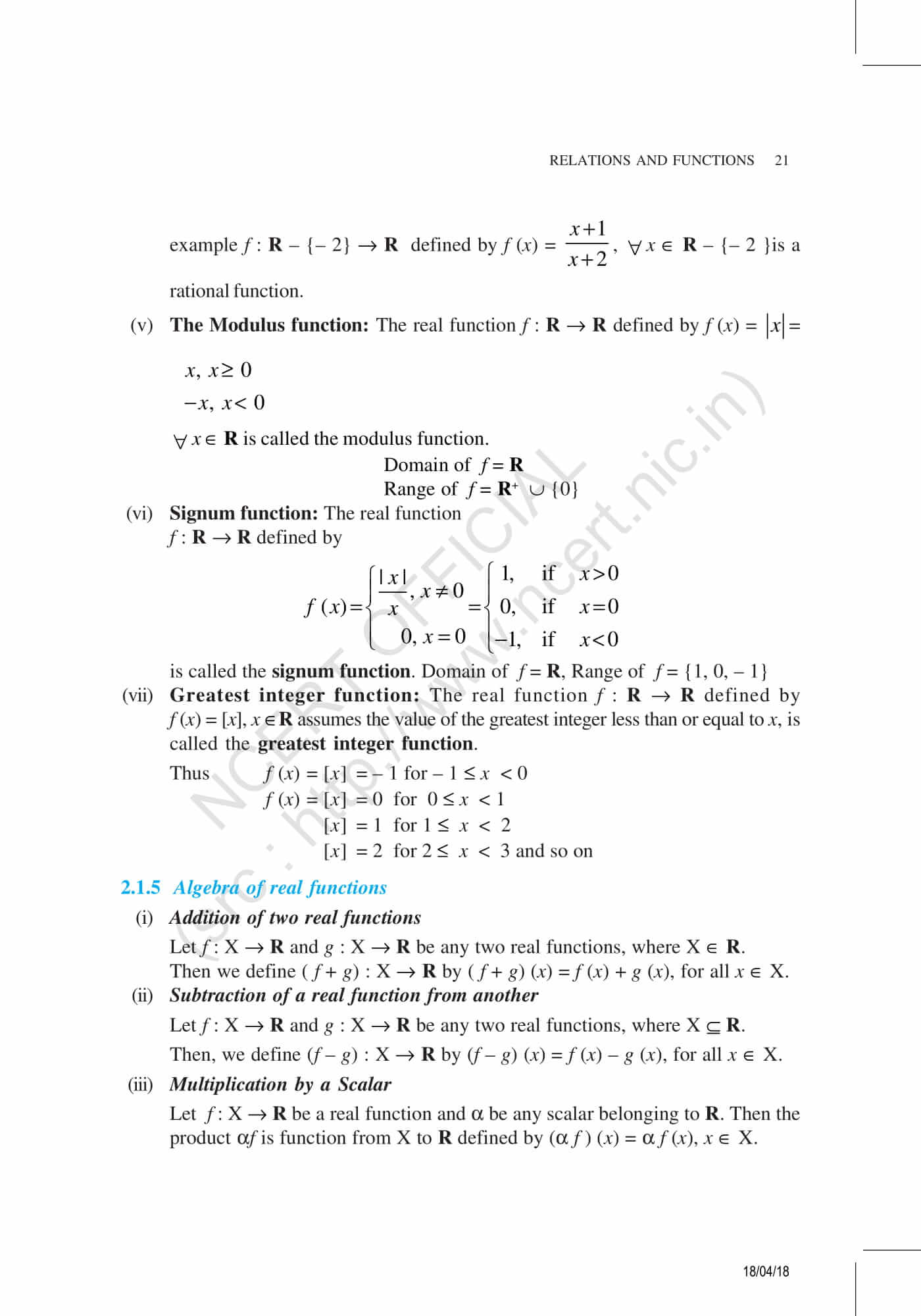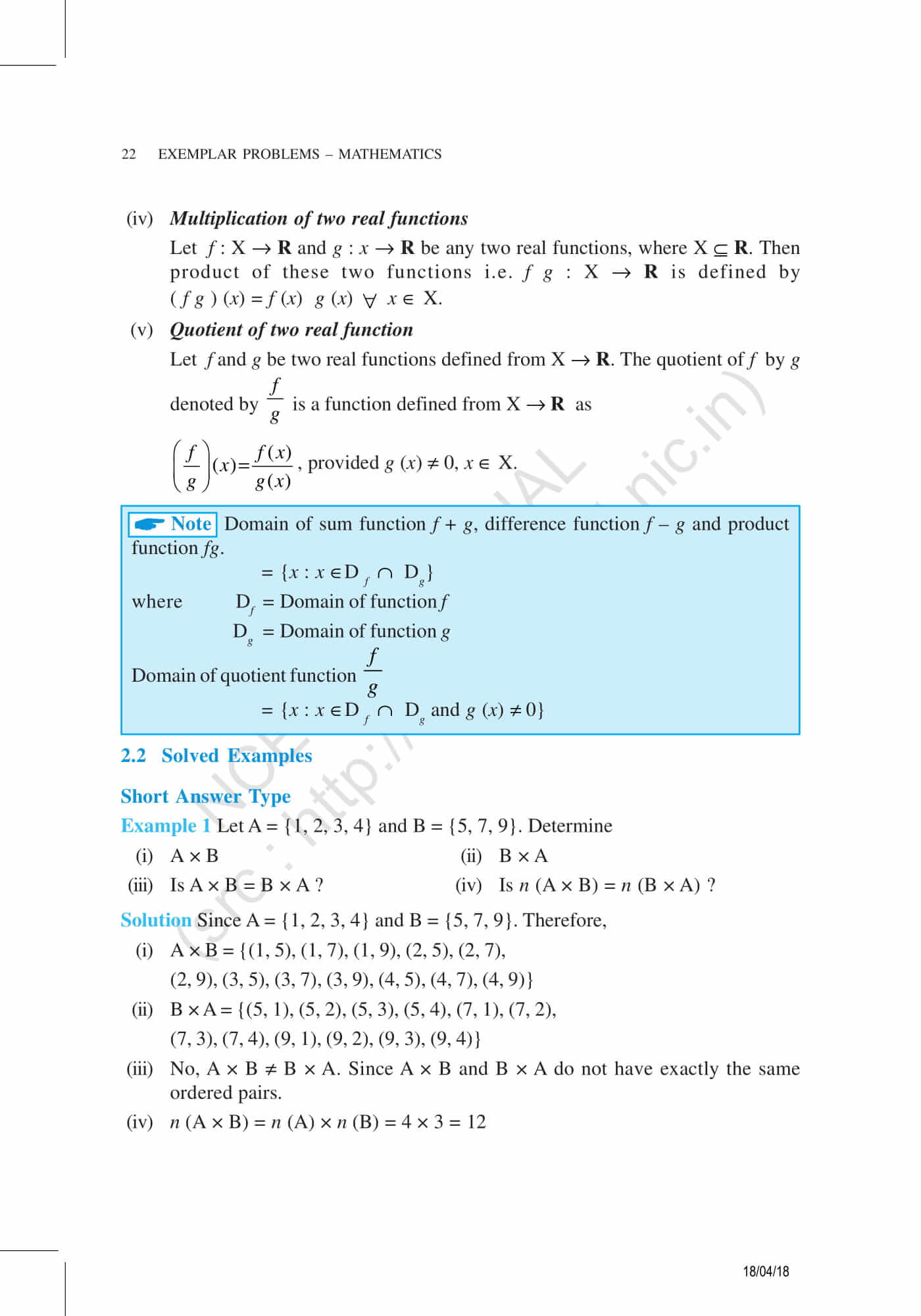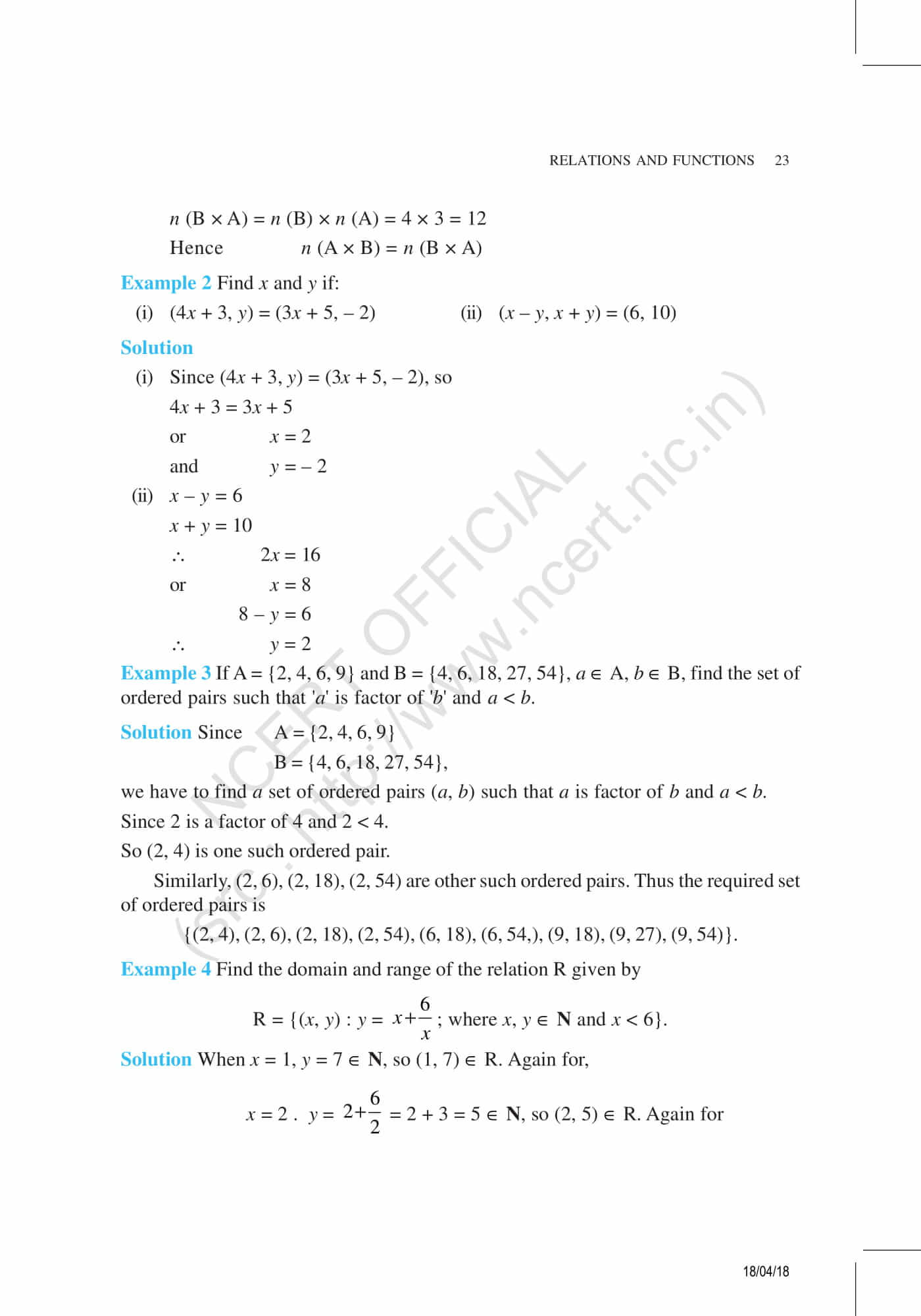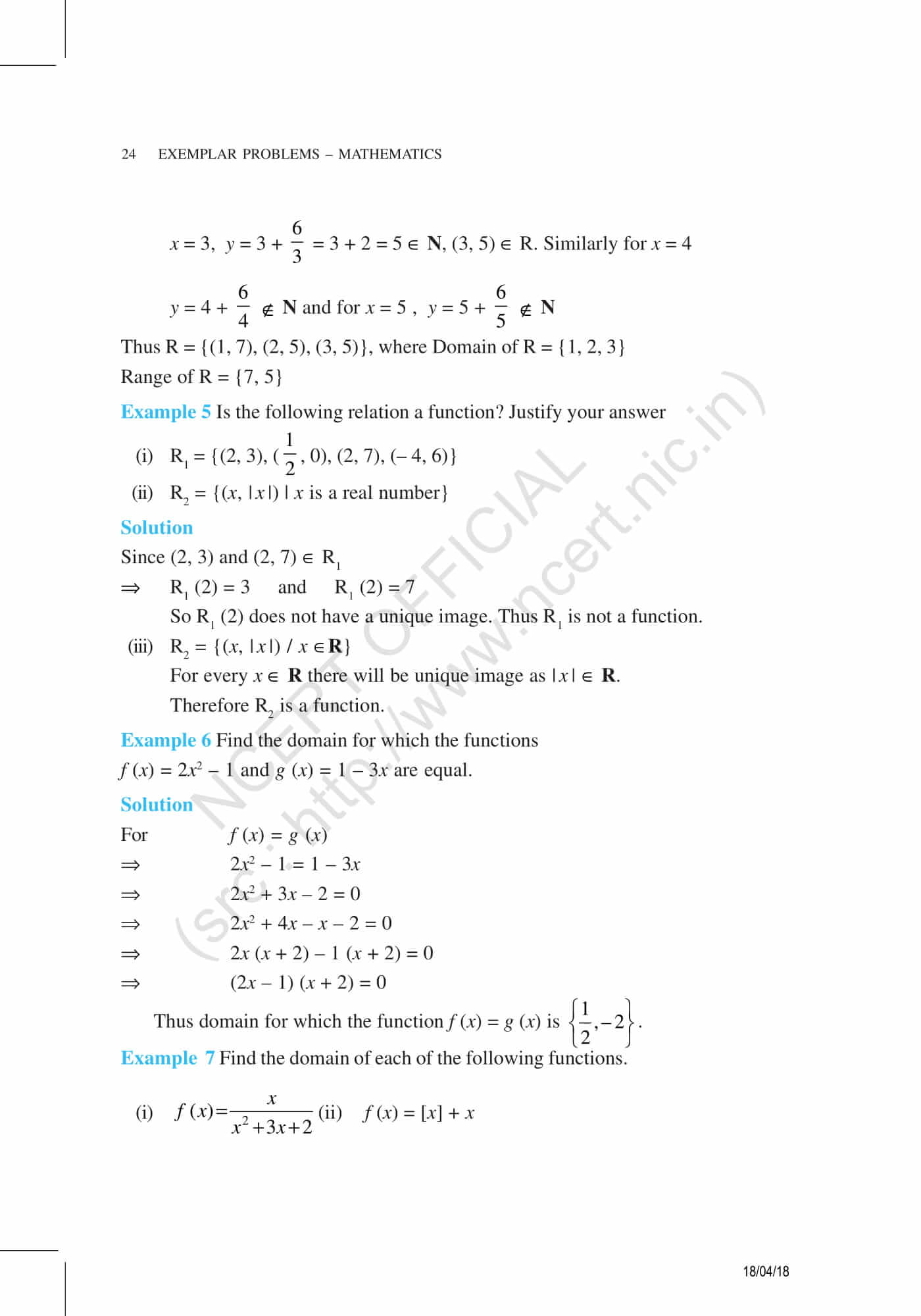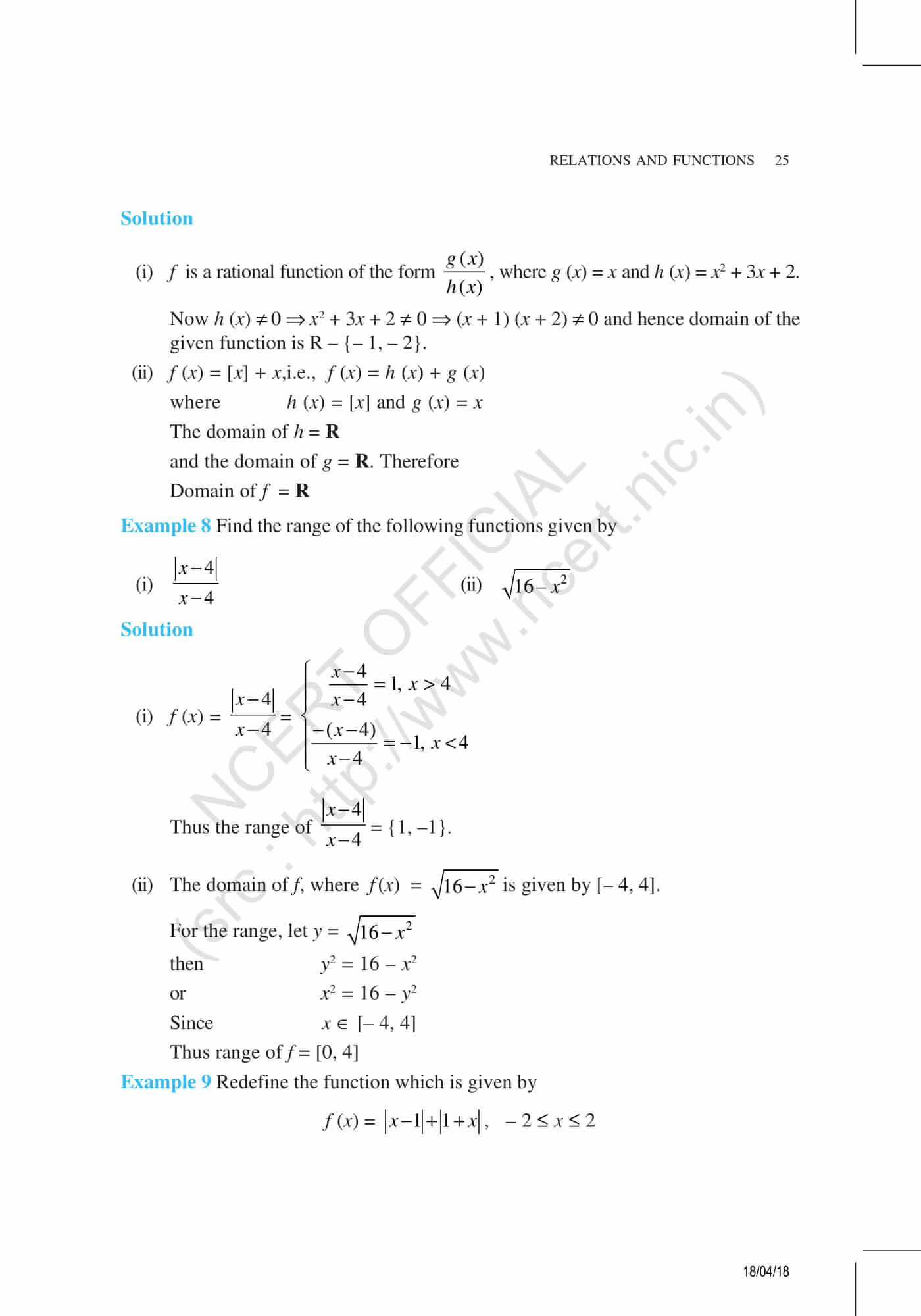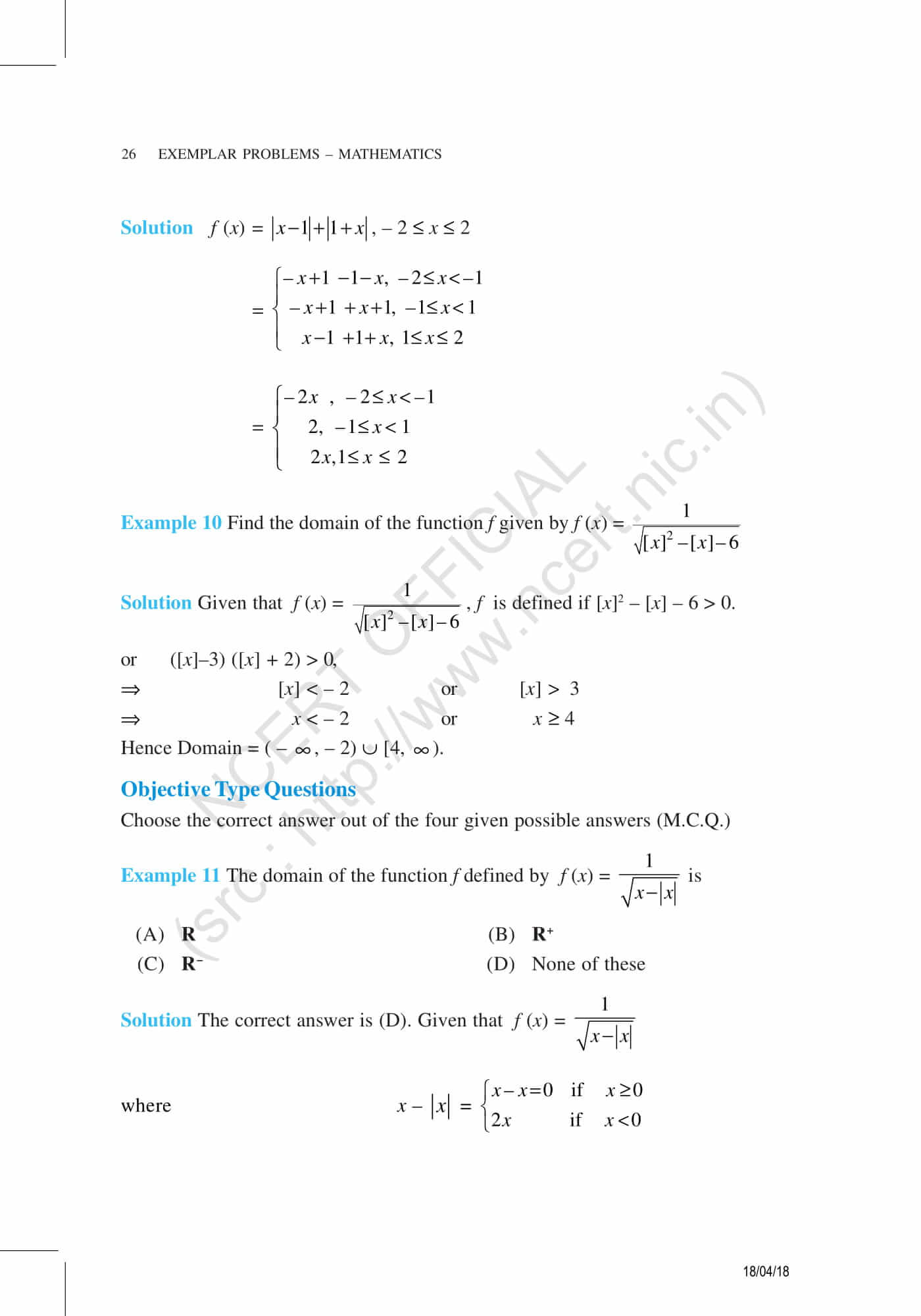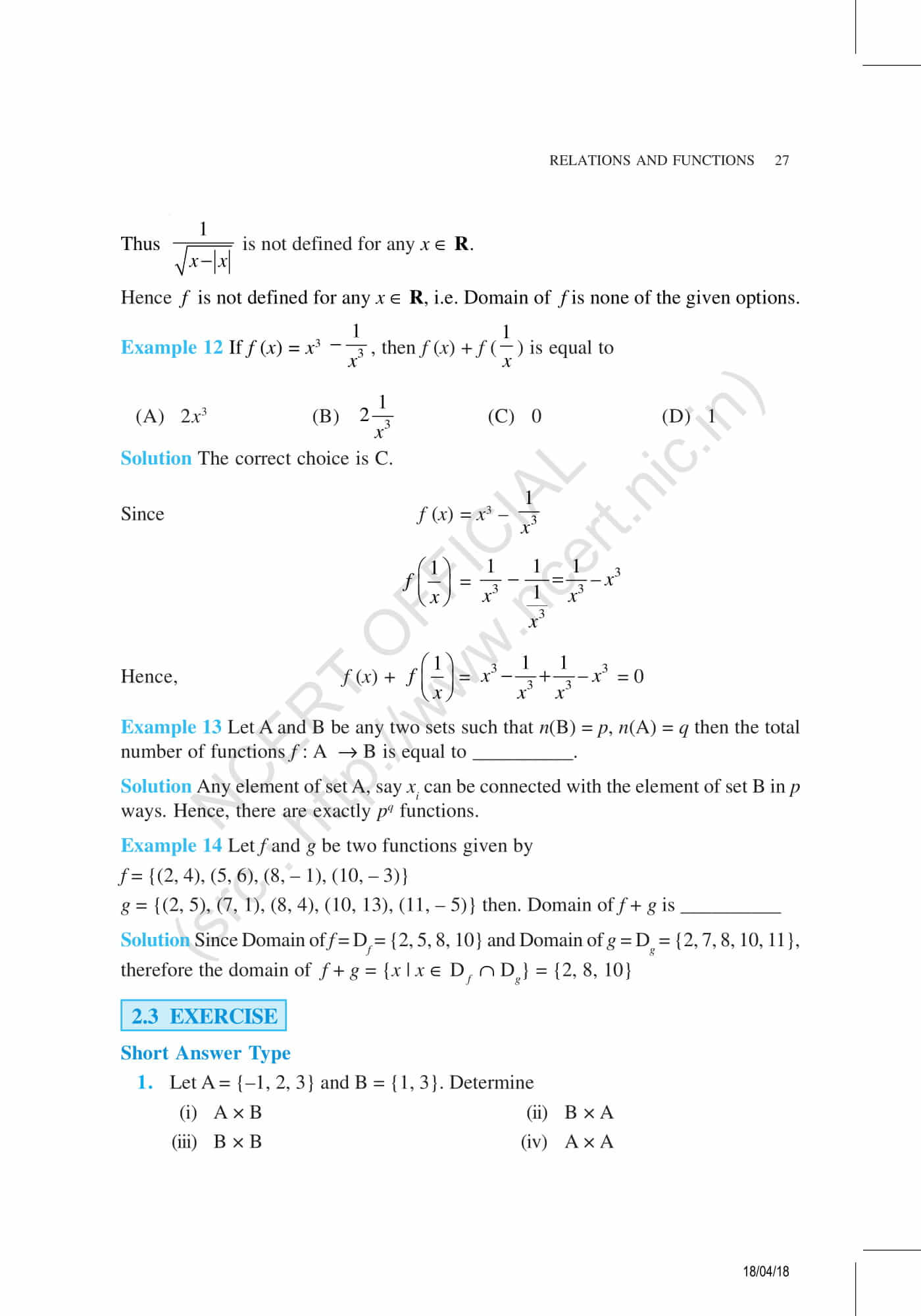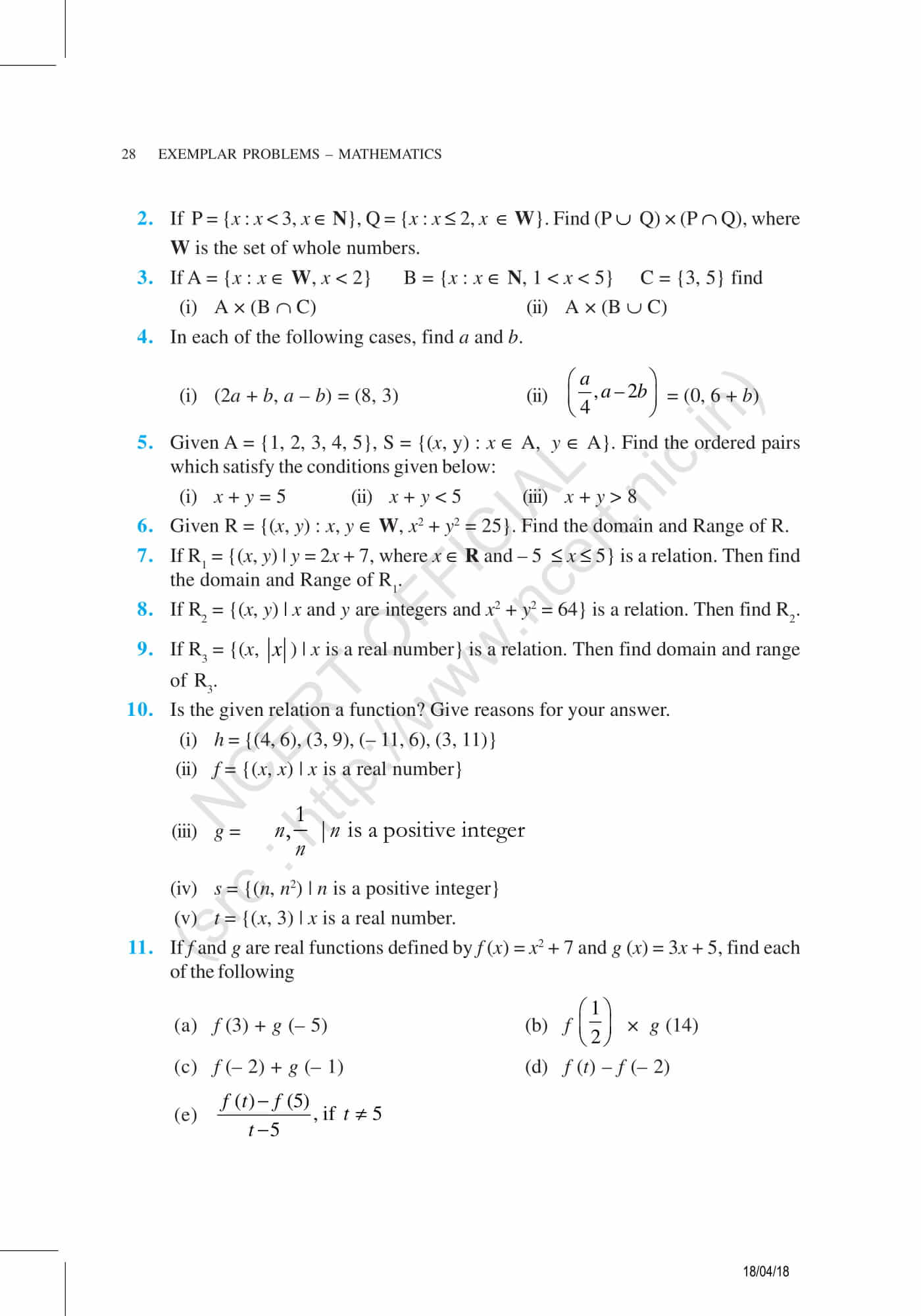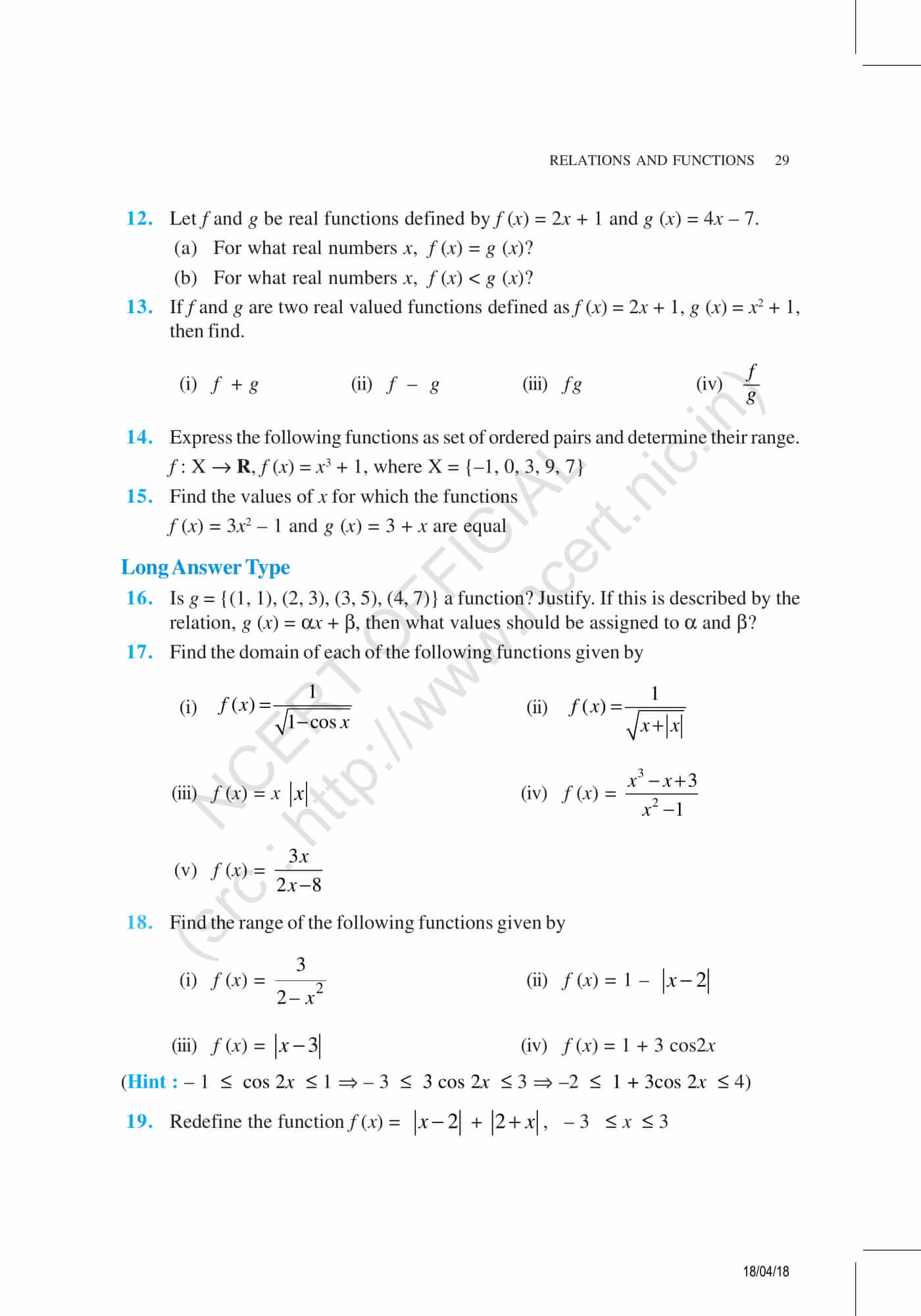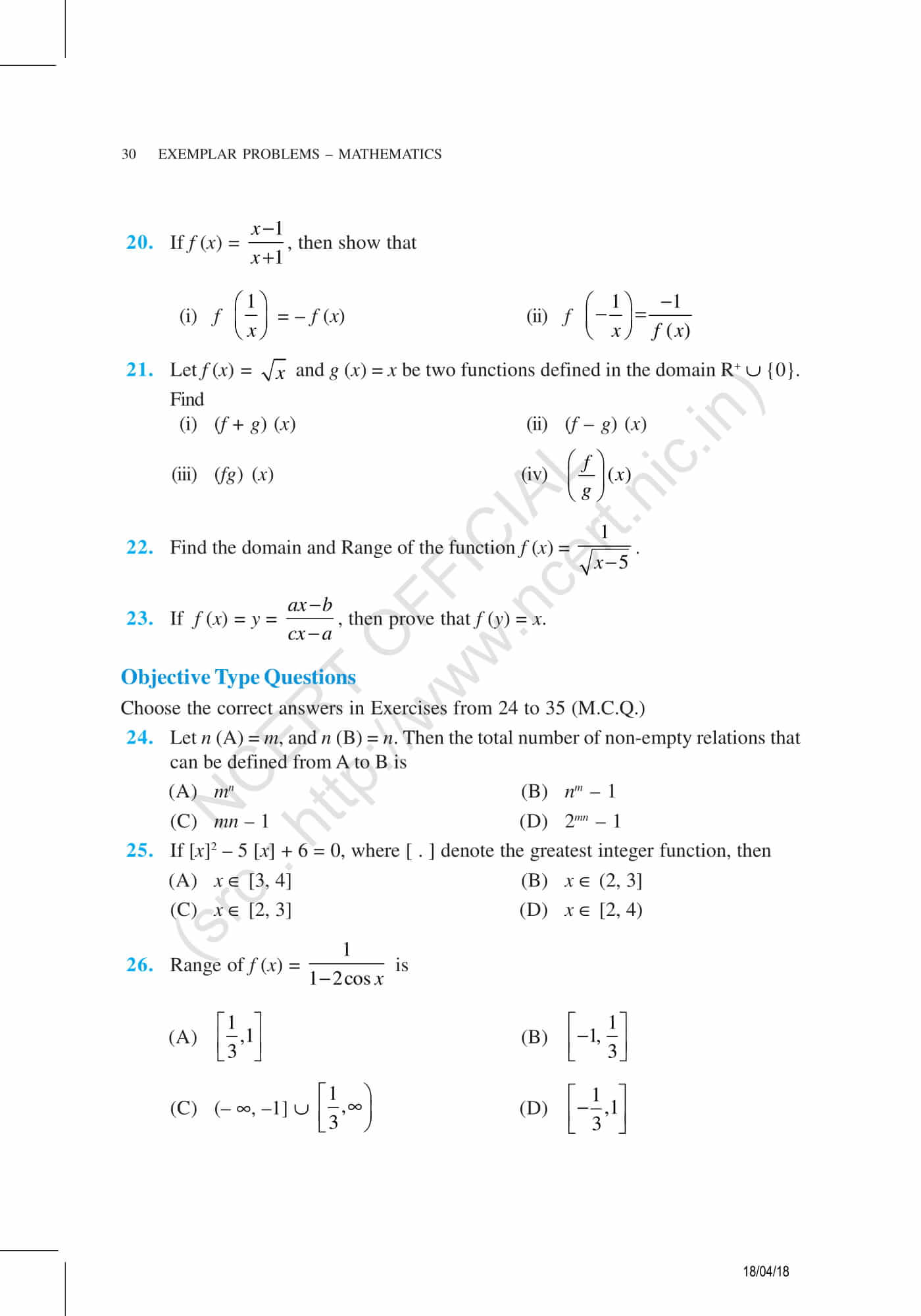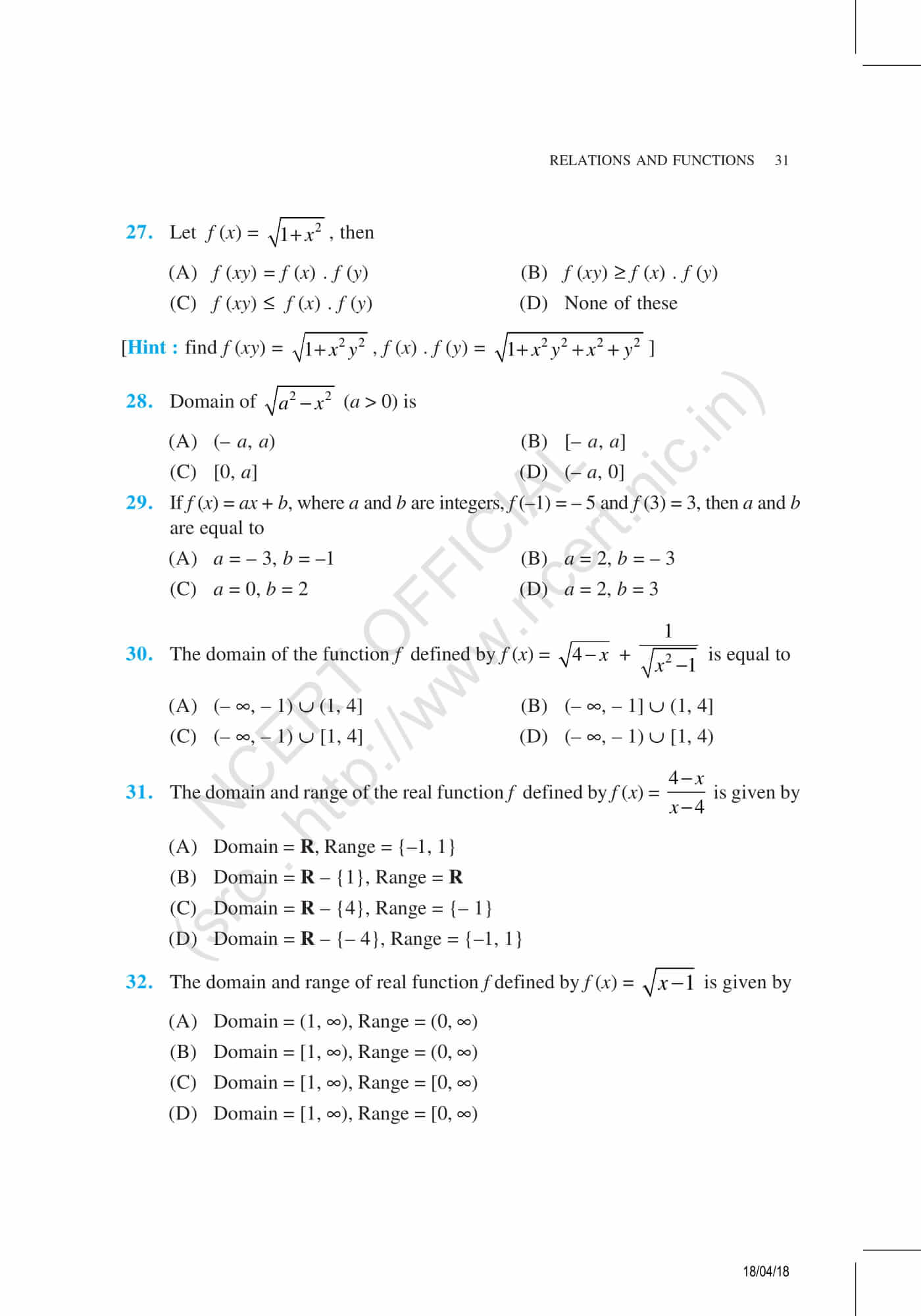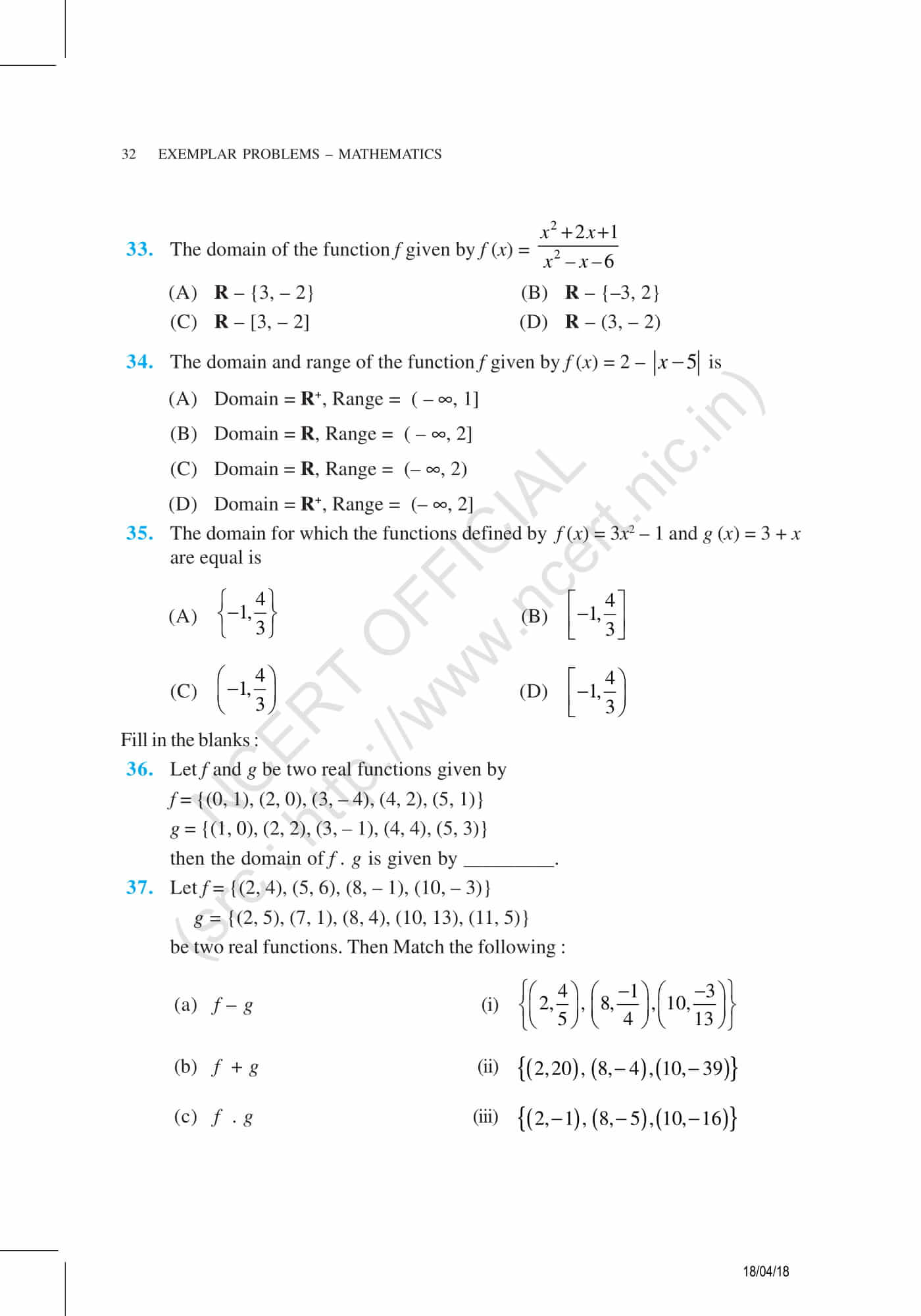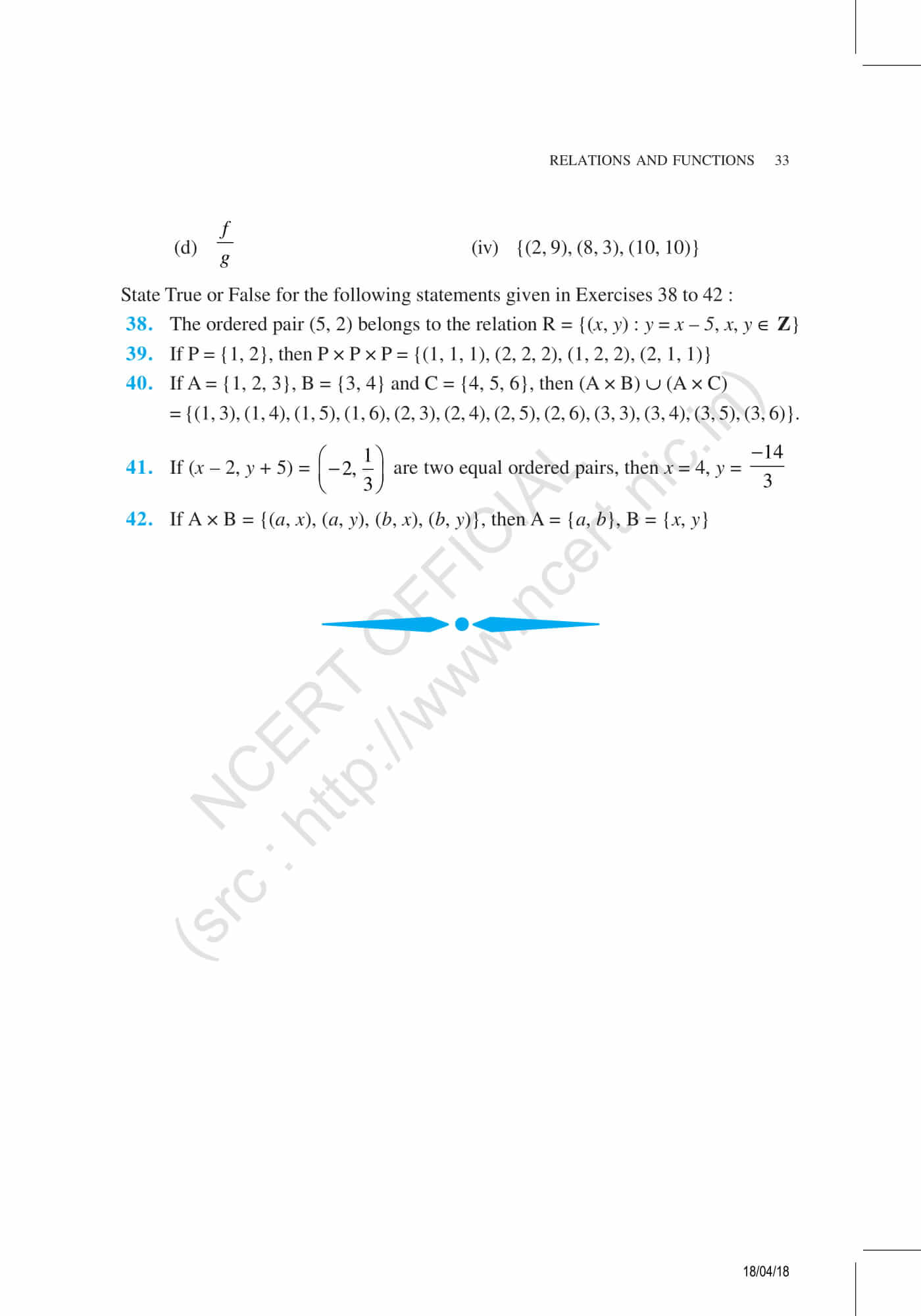 The solved questions in Maths class 11 chapter 2 exemplars will help students to prepare well and score good marks in the exam. Students of 11th standard are also provided with NCERT solutions, notes and question papers online on our website for free. They are also suggested to solve previous year question papers and sample papers of 11th class Maths subject, to know the question pattern and marking scheme for chapter 2, relations and functions.
Visit BYJU'S website to get all the updated learning materials and ncert exemplar solutions for class 11th Maths and Science subjects. Also, learn the concepts of relations and functions and other maths-related topics with the help of educational videos, by downloading BYJU'S- The Learning App and get a better learning experience.