NCERT Exemplar Class 11 Maths Chapter 7 Permutations and Combinations are provided here for students to learn and prepare for the exam. The NCERT exemplars class 11 maths for chapter permutations and combinations are prepared by the experts in accordance with CBSE syllabus (2018-2019).
Class 11 Maths NCERT Exemplar Problems on Permutations and Combinations
In chapter 7, students will learn to solve exemplar problems based on the topics given below;
Fundamental Principle of Counting
Permutations when all the objects are distinct
Factorial Notation
Permutations when all the objects are not distinct objects
Problems based on combinations
Permutations and Combinations are some of the major ways in which objects can be selected from a set. The sets, which ultimately form subsets, selected cannot usually be replaced. A permutation can be mentioned when the order of things matters whereas, a combination is simply the order of things that do not matter.
Permutations are of two types:
Permutations without Repetition
Permutations with Repetition
Combinations are also of two types:
Combinations without Repetition
Combinations with Repetition
Download the pdf format of exemplars for class 11 chapter 7 of Maths subject here and practice these problems offline as well. These materials are very helpful to resolve the difficulties occurring while solving the difficult problems and also can be used as a reference tool while preparing for final exams.
Check out the NCERT Exemplar for Class 11 Maths Chapter 7 Permutations and Combinations, available as a PDF below: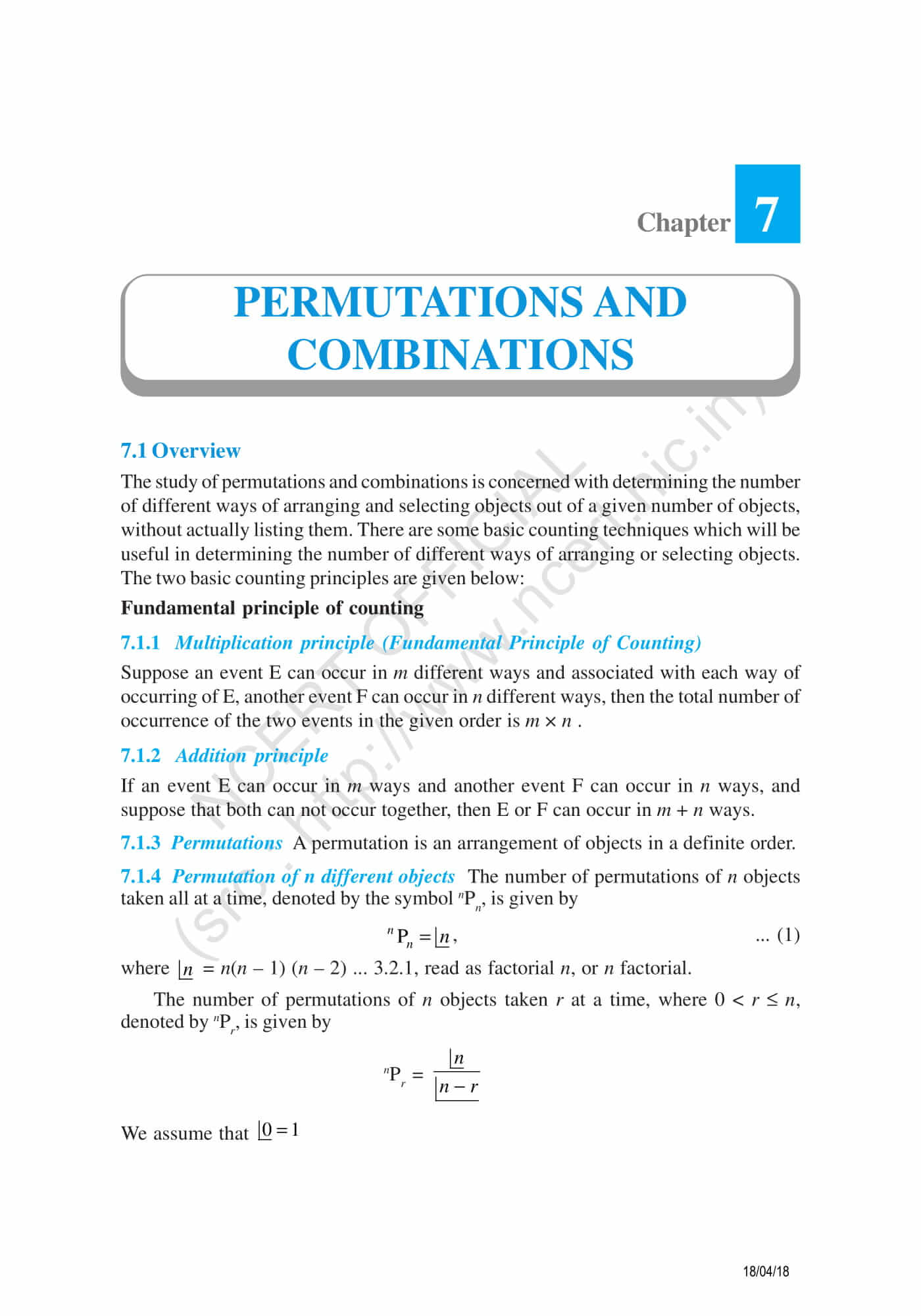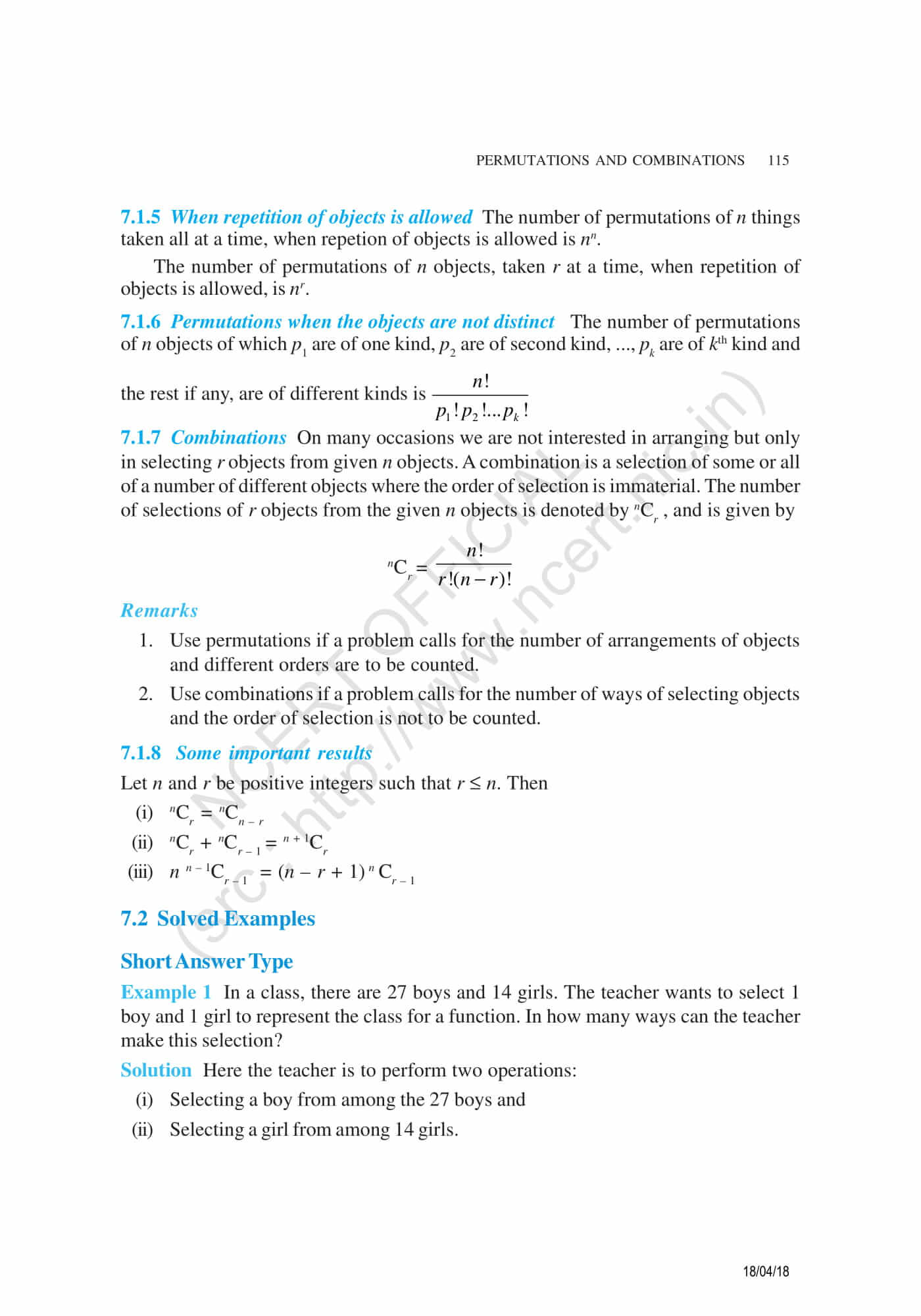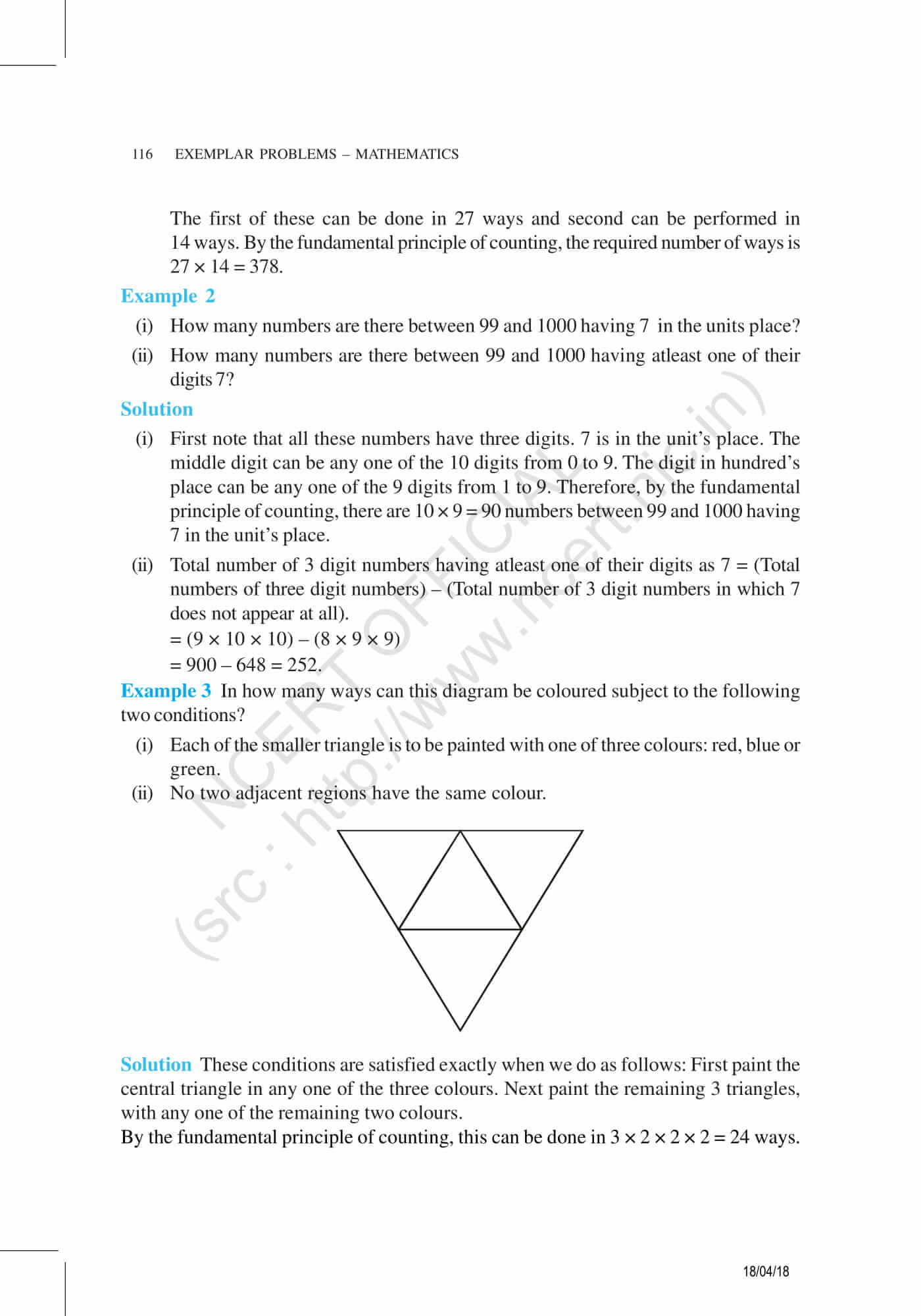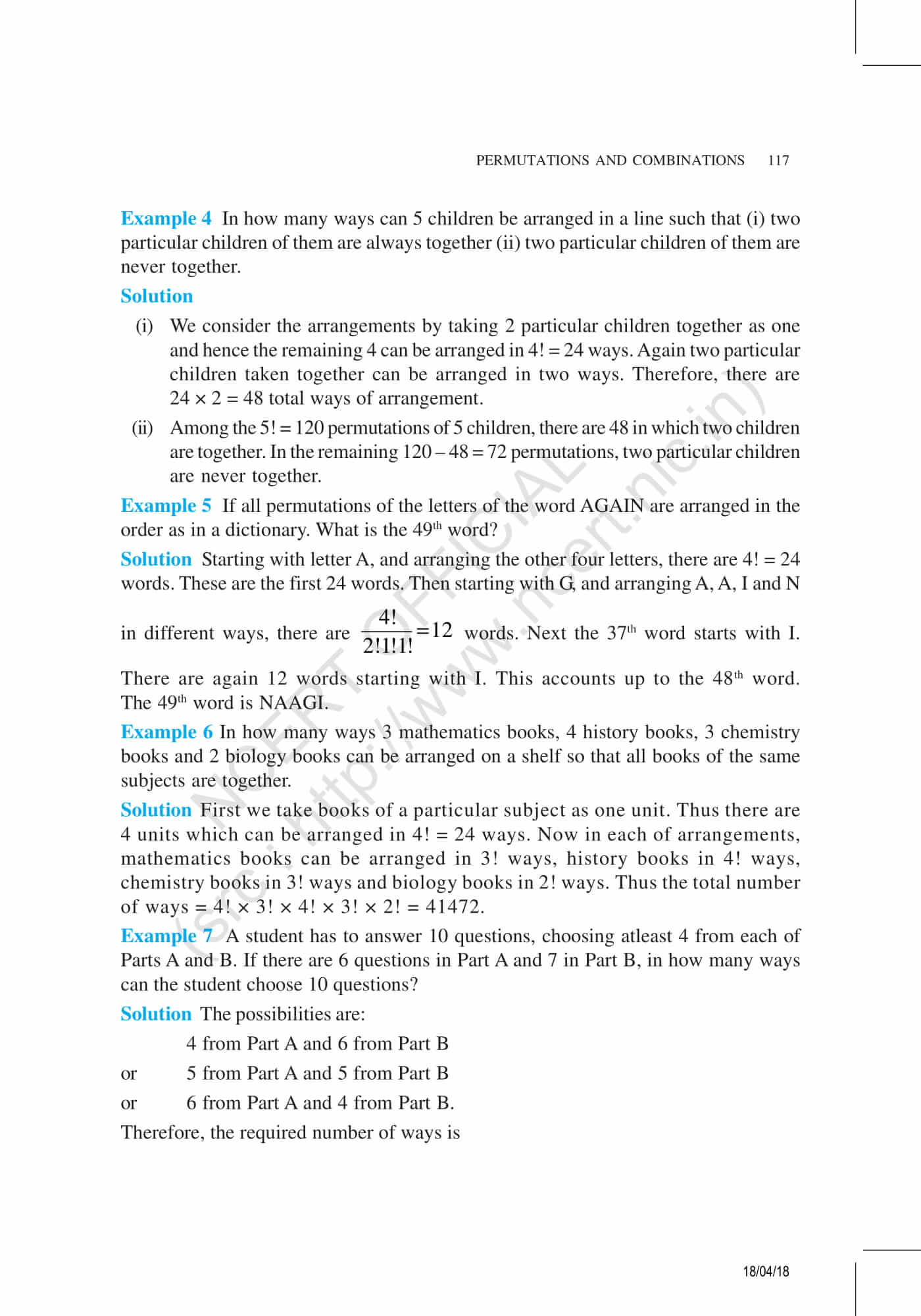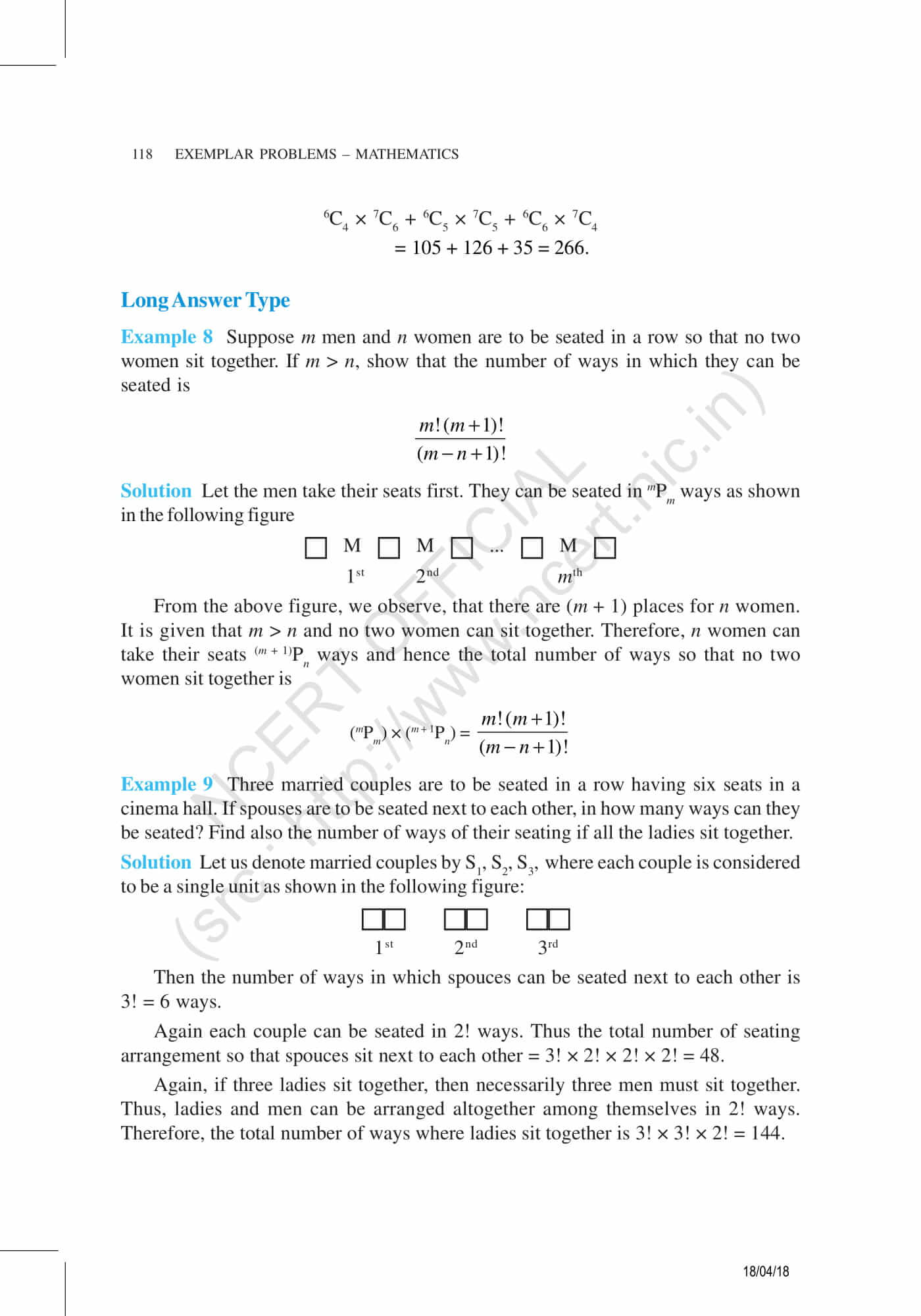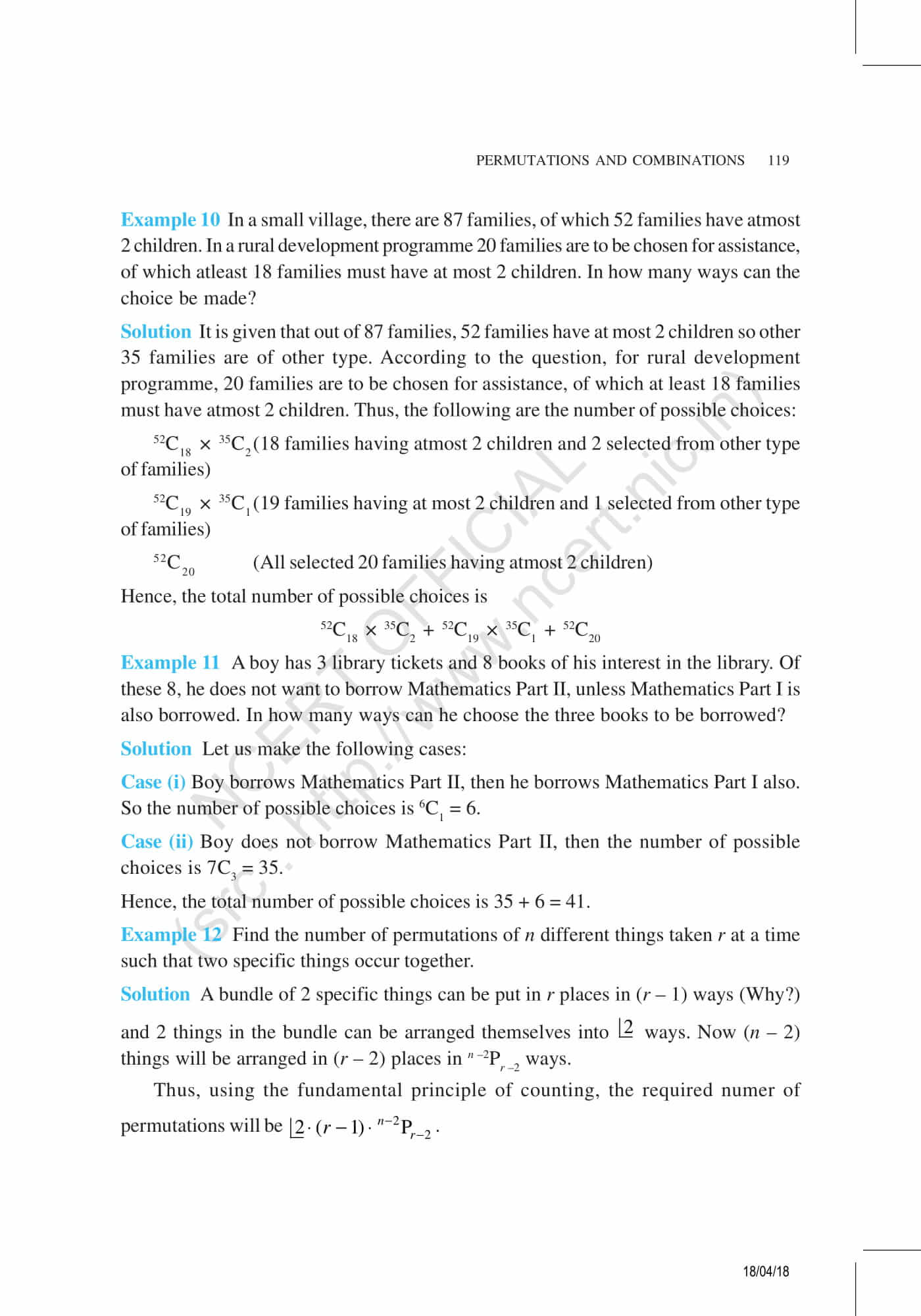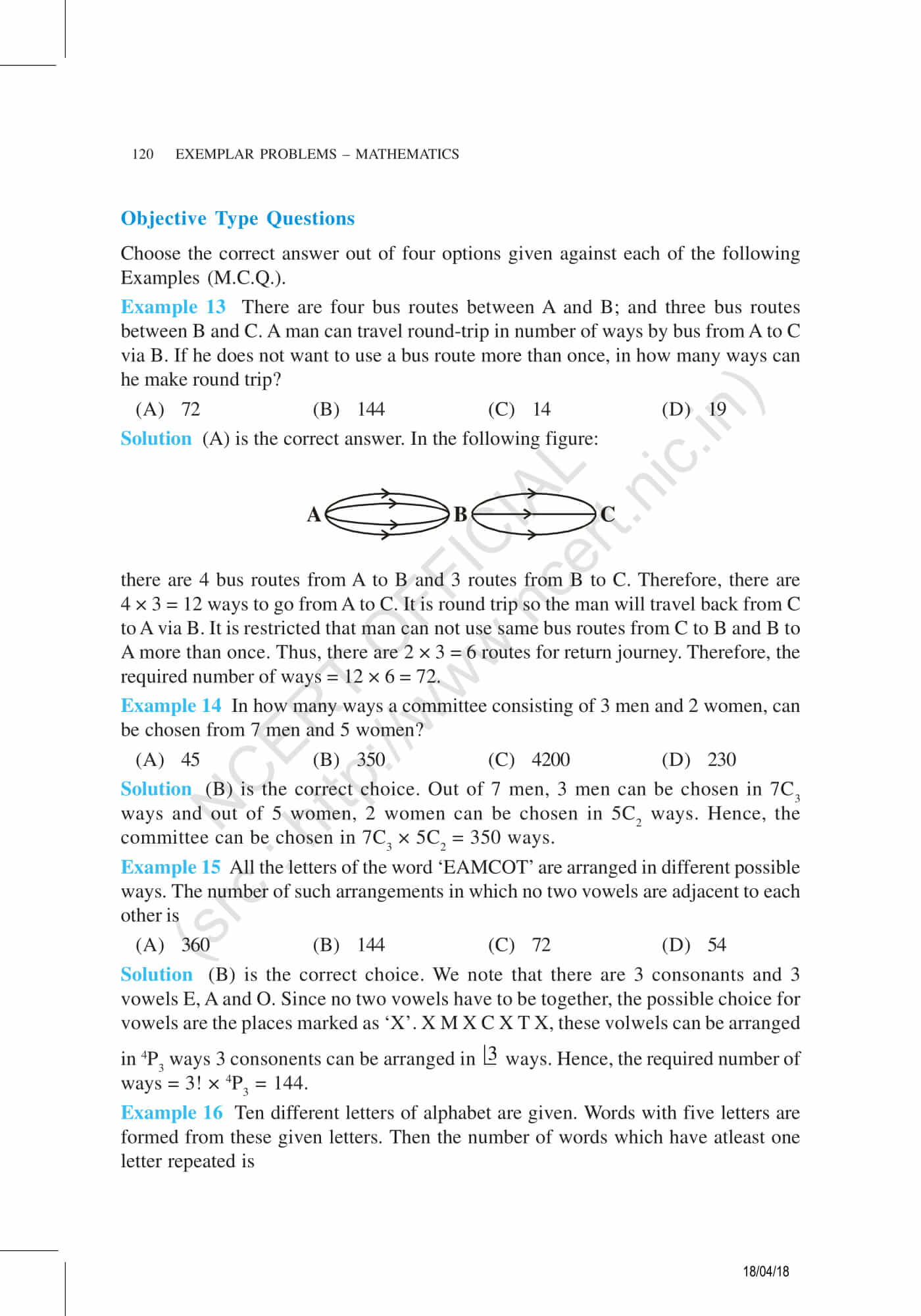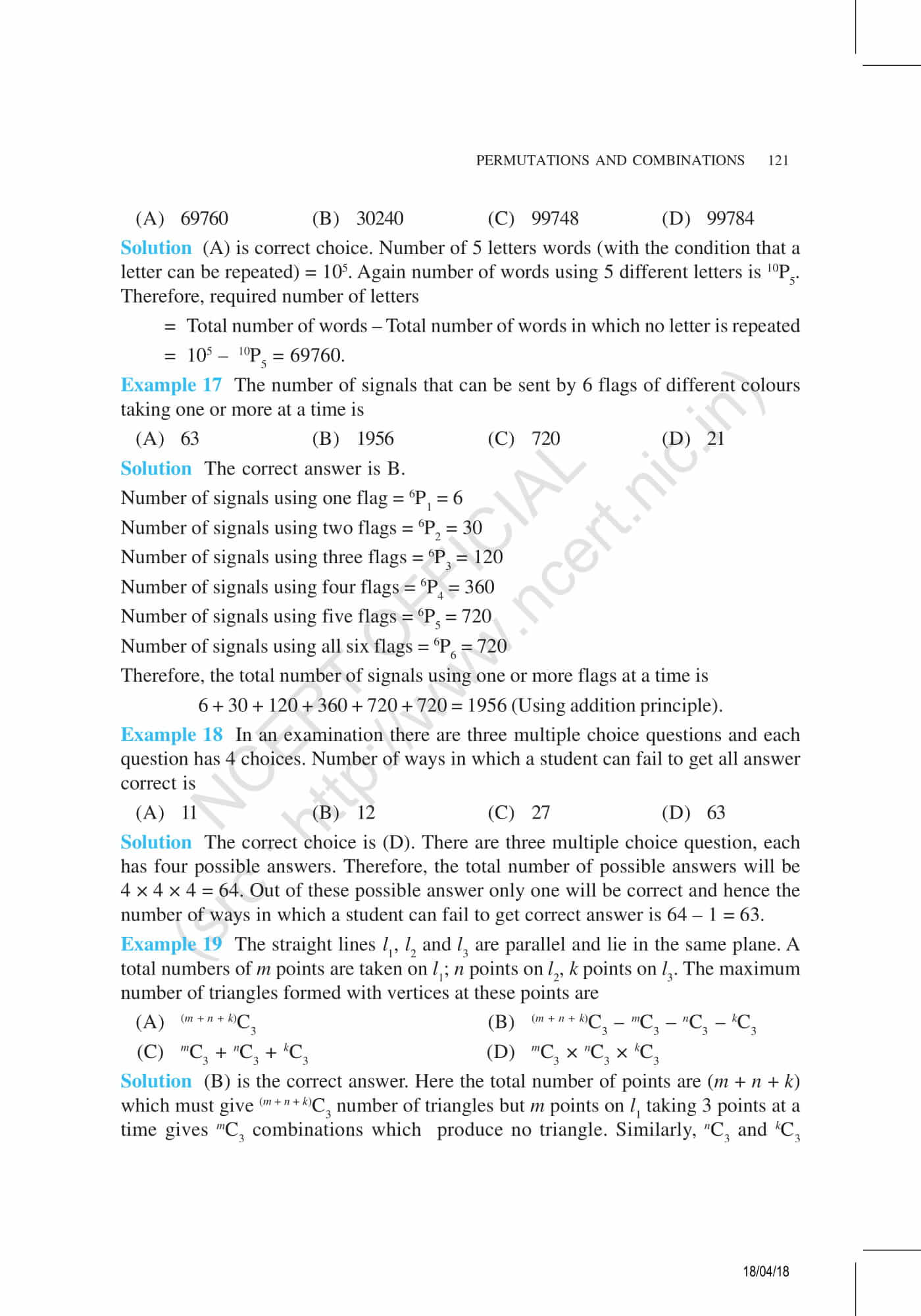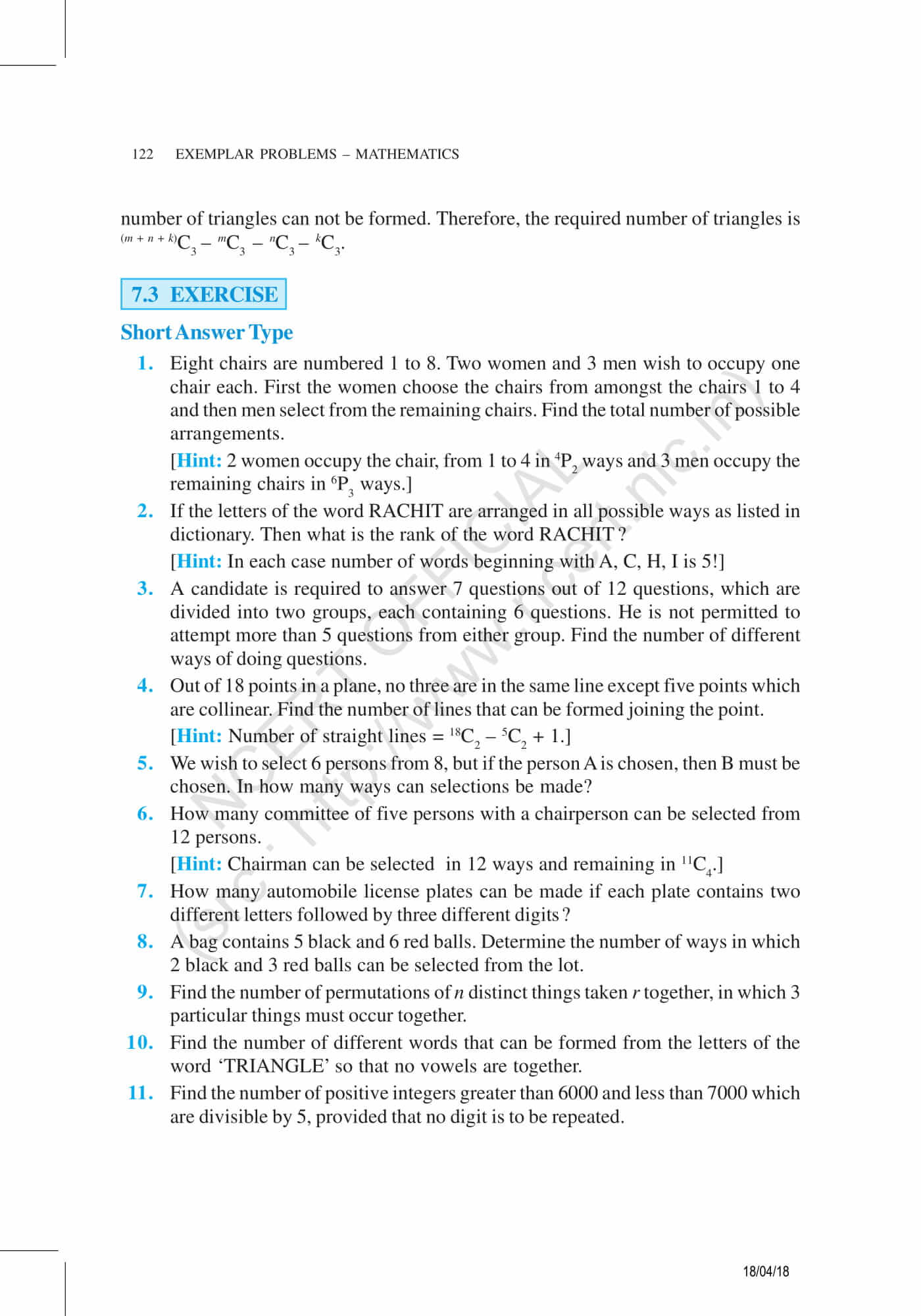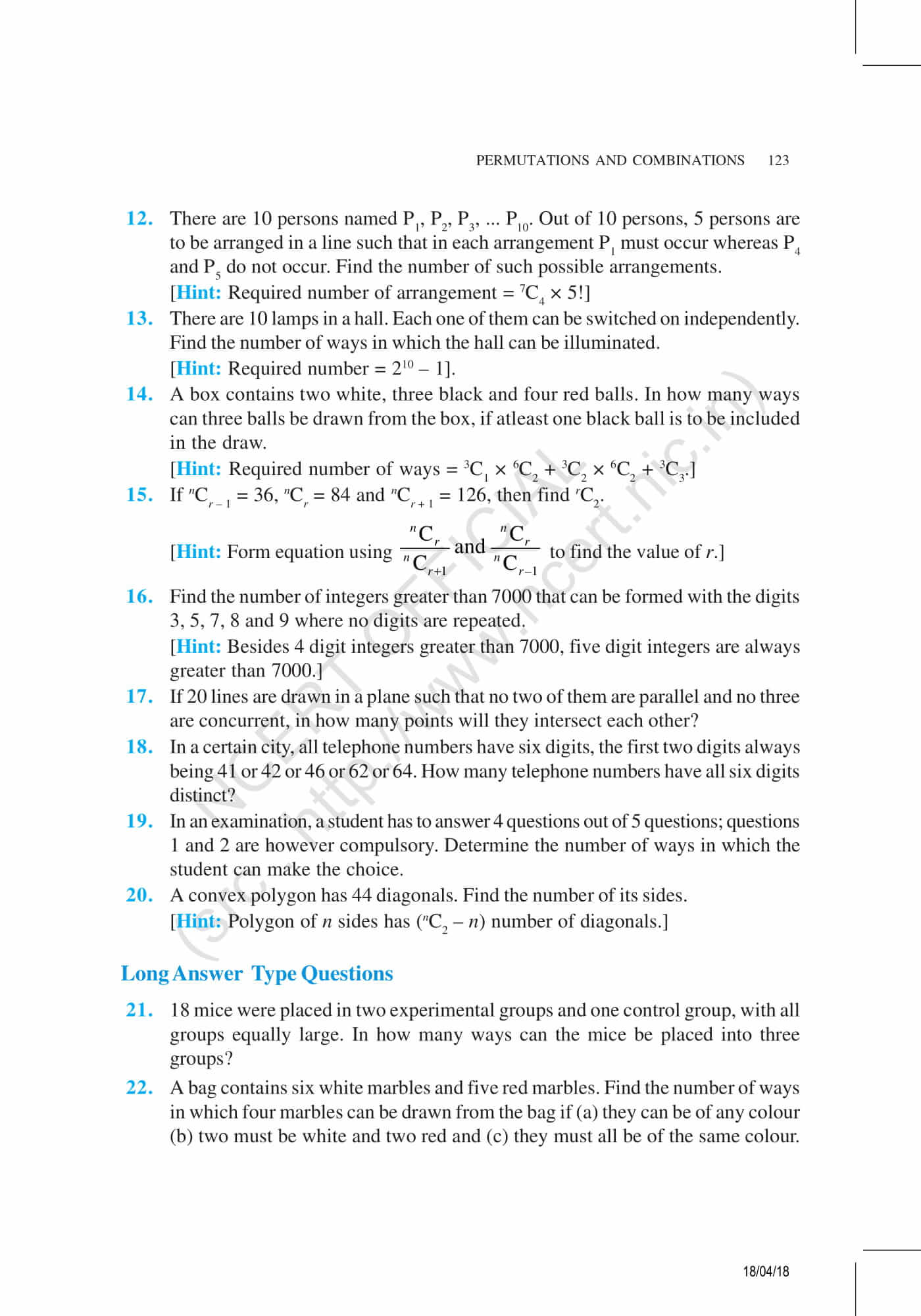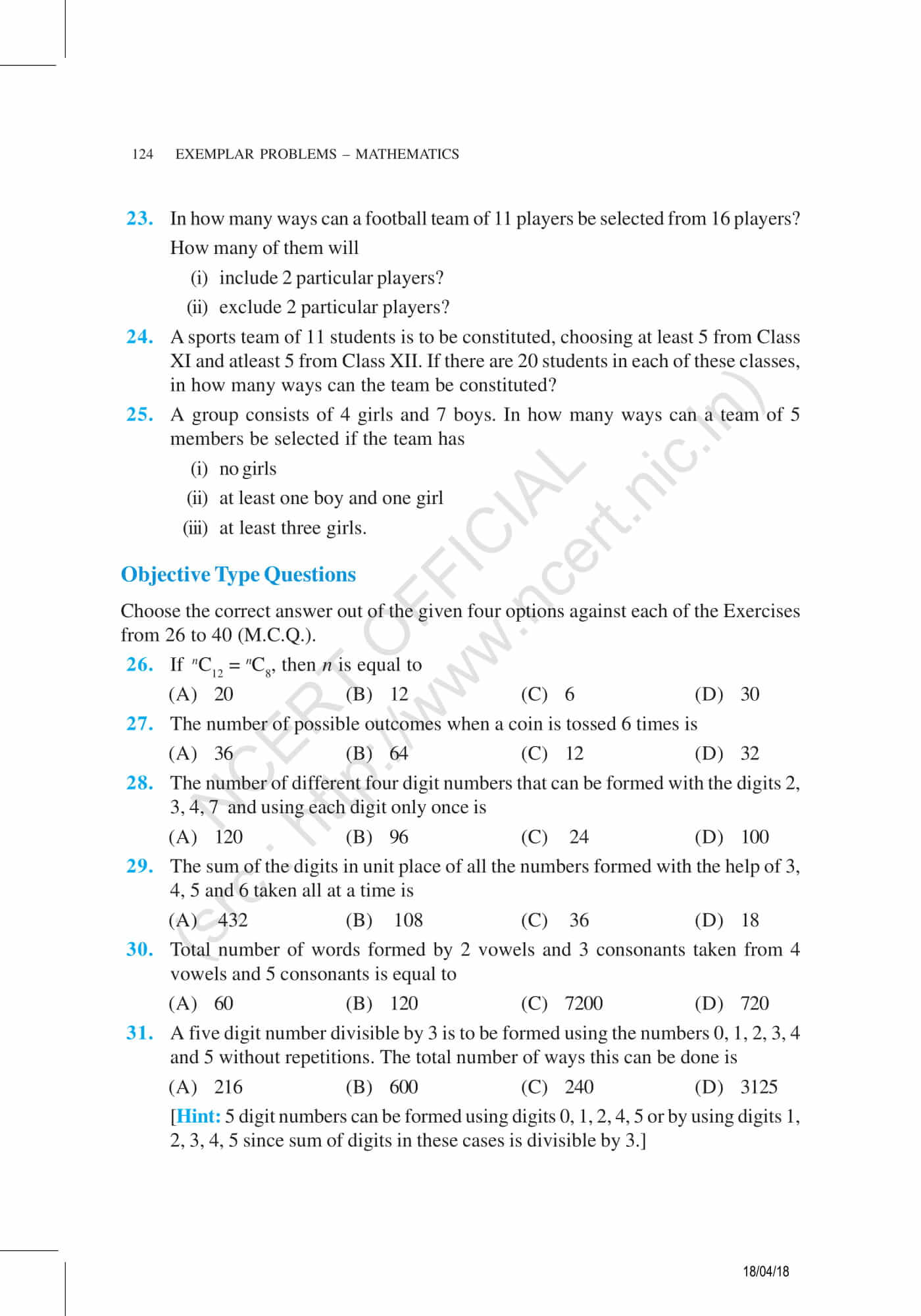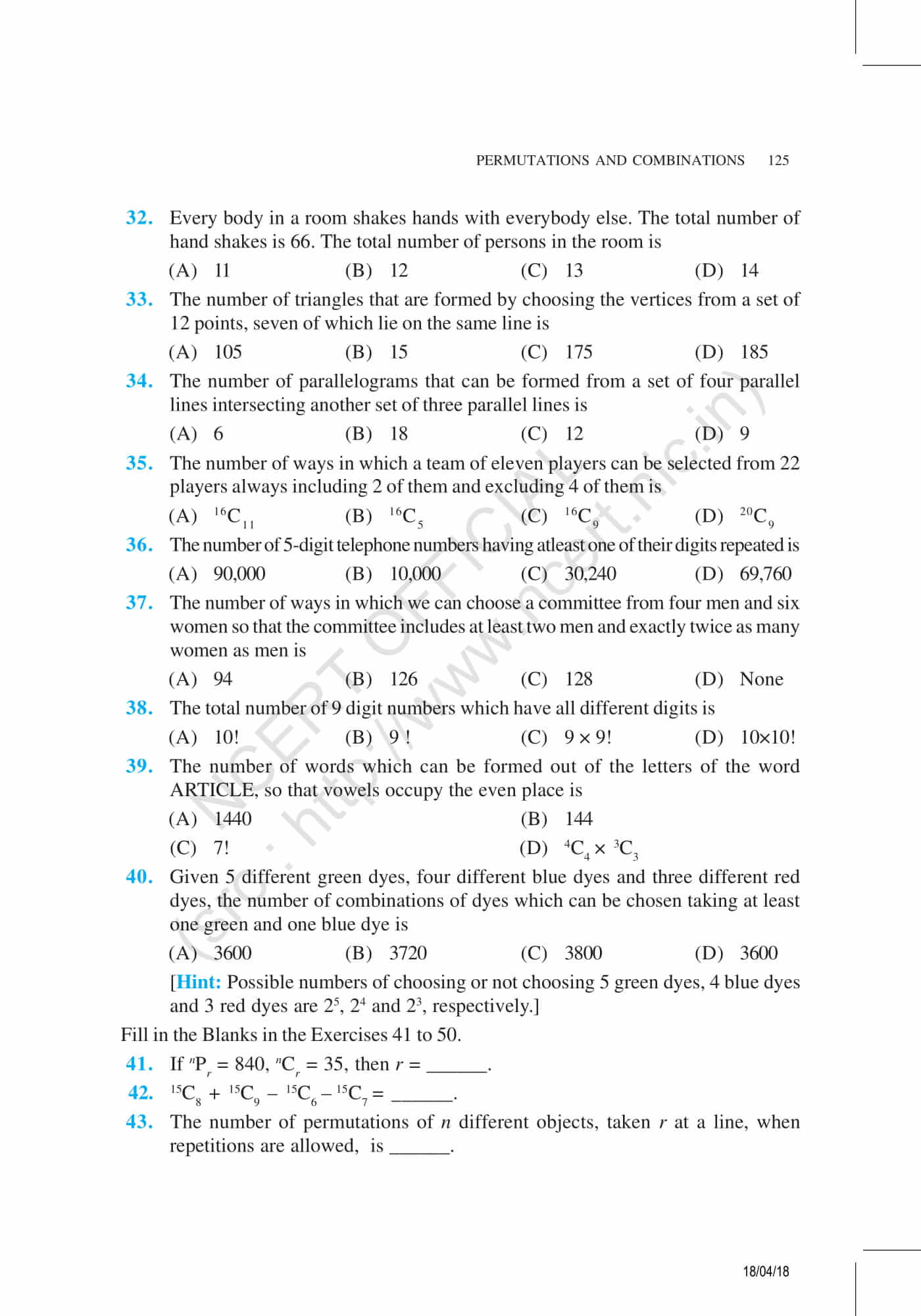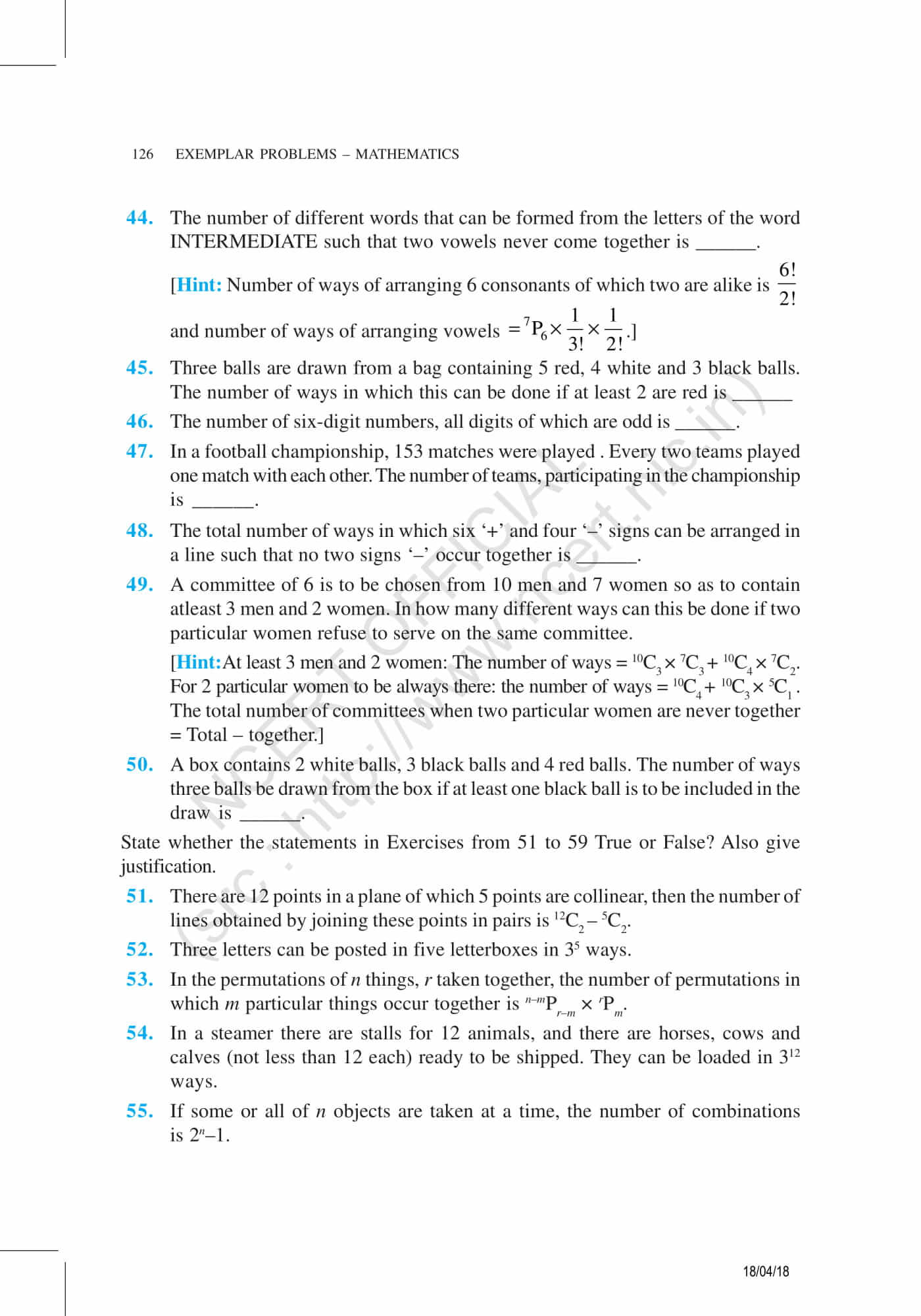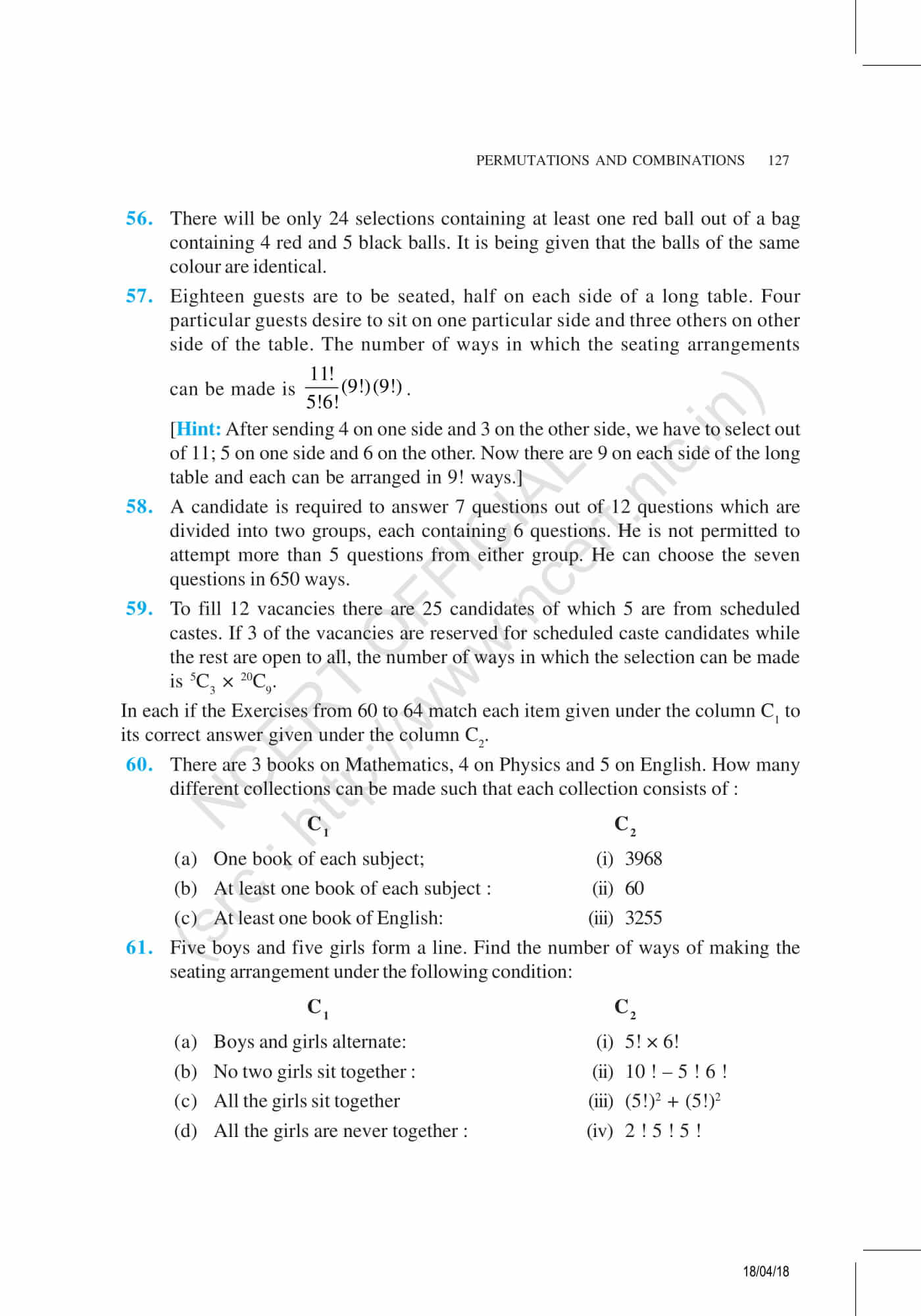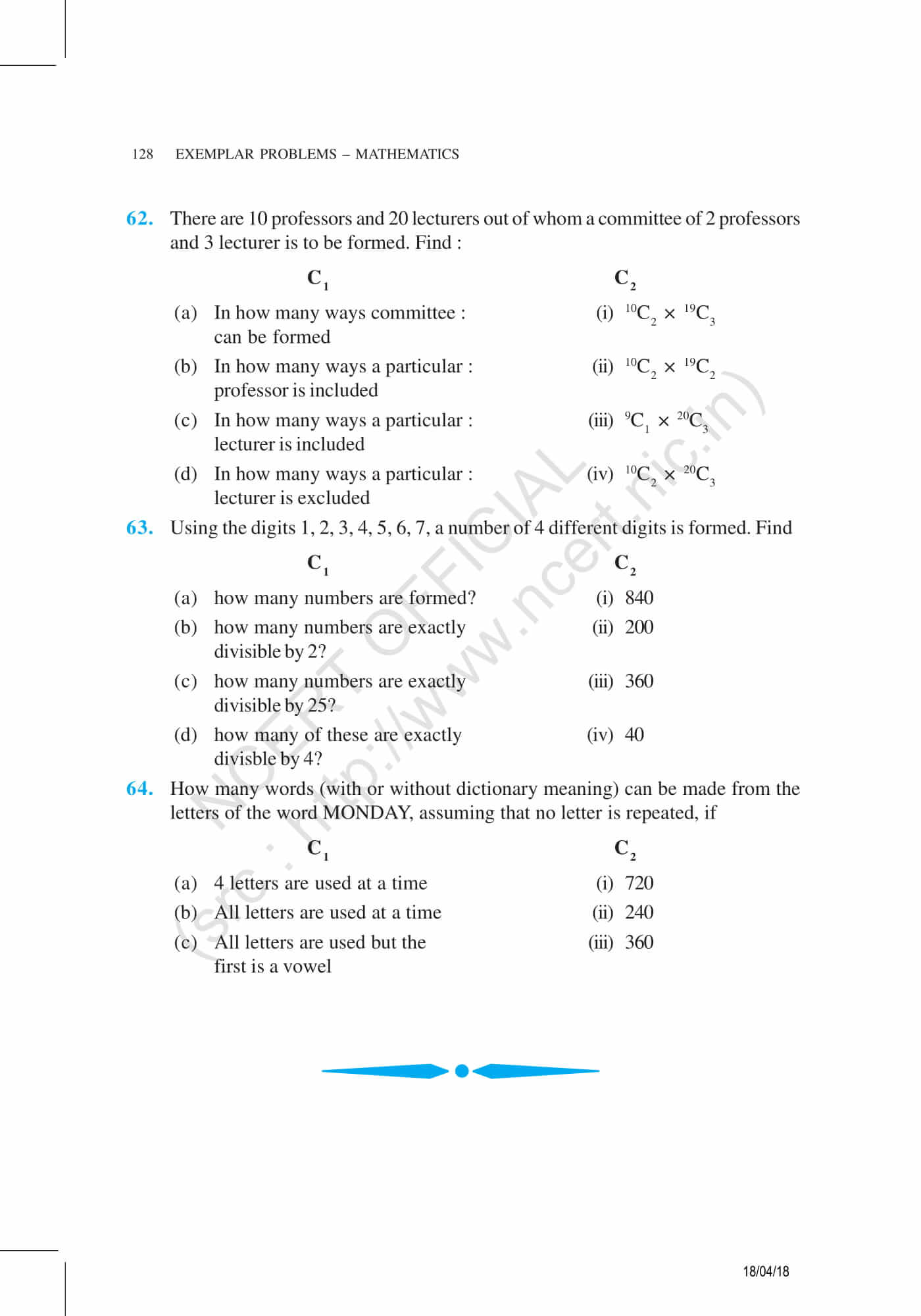 Apart from these exemplars, students are also suggested to solve previous year question papers and sample papers which will let them know the question pattern and marking scheme for chapter 7, Permutations and Combinations. Also, students can get NCERT solutions, notes and question papers online for free, to learn and prepare for the class 11th exam.
Visit BYJU'S to get online learning materials for class 11th Maths and Science subjects, along with preparation tips and tricks to score well. Also, learn about Permutations and Combinations and other maths-related topics with the help of educational and interactive videos, by downloading BYJU'S- The Learning App and get a better learning experience.