NCERT Exemplar Class 11 Maths Chapter 6 Linear Inequalities, are provided here for students to practice and prepare for the exam. Students can learn more about Linear Inequalities by solving NCERT exemplar problems with solutions prepared by experts in accordance with CBSE syllabus and curriculum.
Class 11 Maths NCERT Exemplar Problems on Linear Inequalities
In chapter 6, students will learn to solve exemplar problems based on the topics given below;
Inequalities of two real numbers or two algebraic expressions
Graphical Representation of Algebraic Solutions of Linear Inequalities in One Variable
Graphical Solution of Linear Inequalities in Two Variable
The solution of System of Linear Inequalities in Two Variables
A linear function with inequalities is called linear inequality. It contains one of the symbols of linear equality. It acts exactly like a linear equation except for the inequality sign, replaces the equality sign. Some of the linear inequalities of real numbers are mentioned below:
Two-dimensional linear equalities
Linear inequalities in general dimensions
Systems of linear inequalities
Linear programming along with the polyhedra are some of the major applications of linear equalities. The pdf files of chapter 6 exemplars can be downloaded easily and can also be used as a reference tool while preparing for final exams.
The NCERT Exemplar for Class 11 Maths Chapter 6 Linear Equalities PDF can be found below for free download: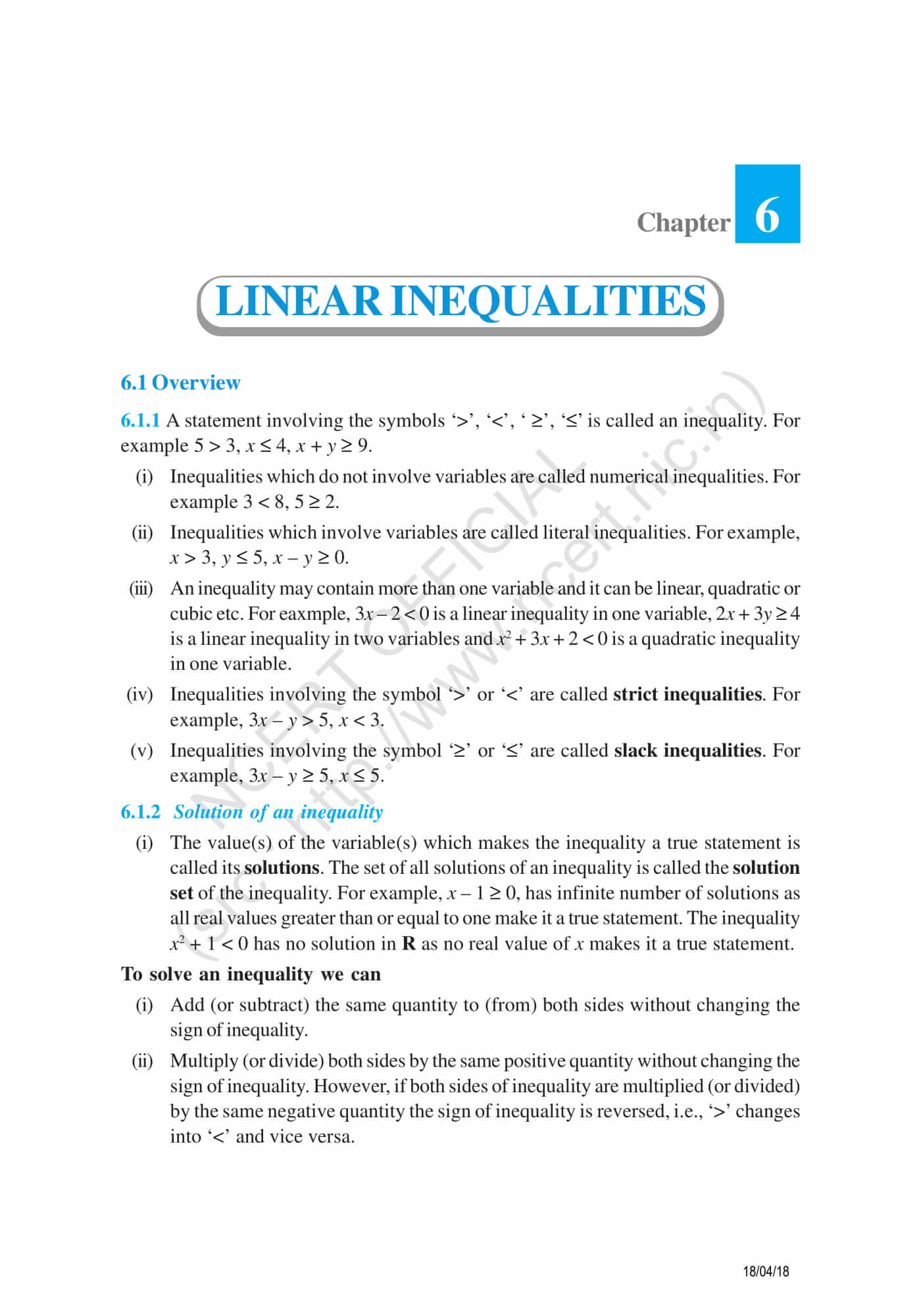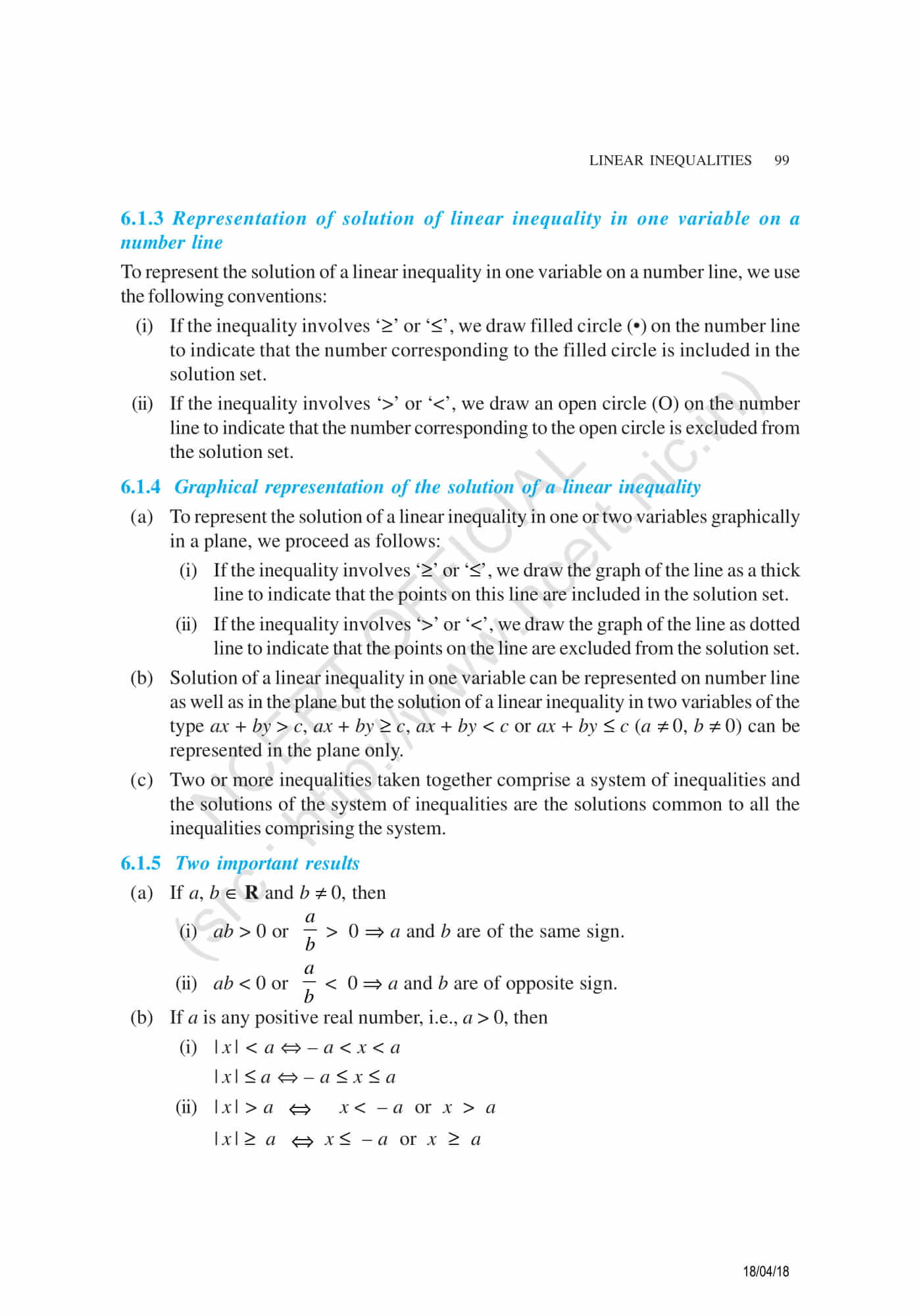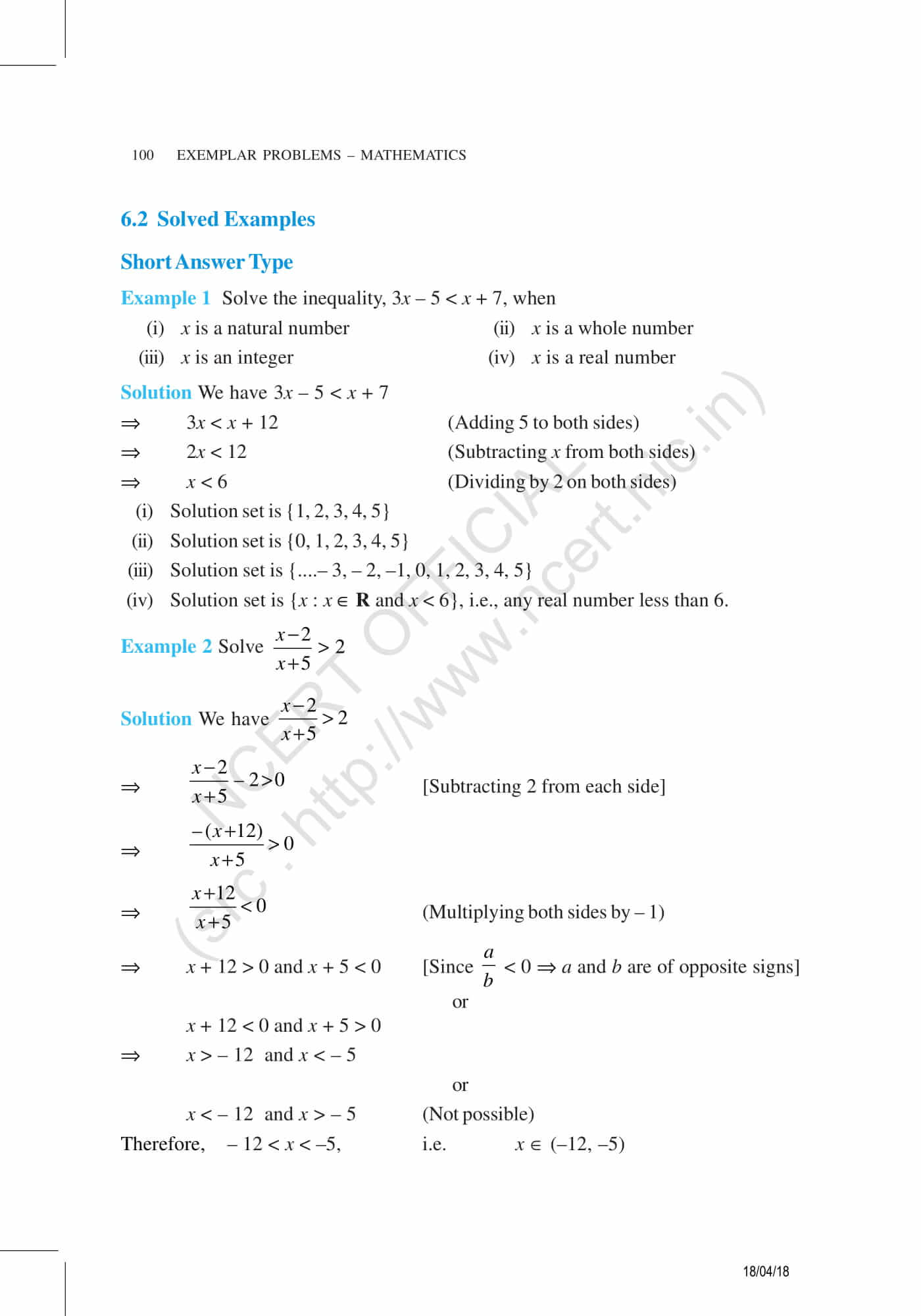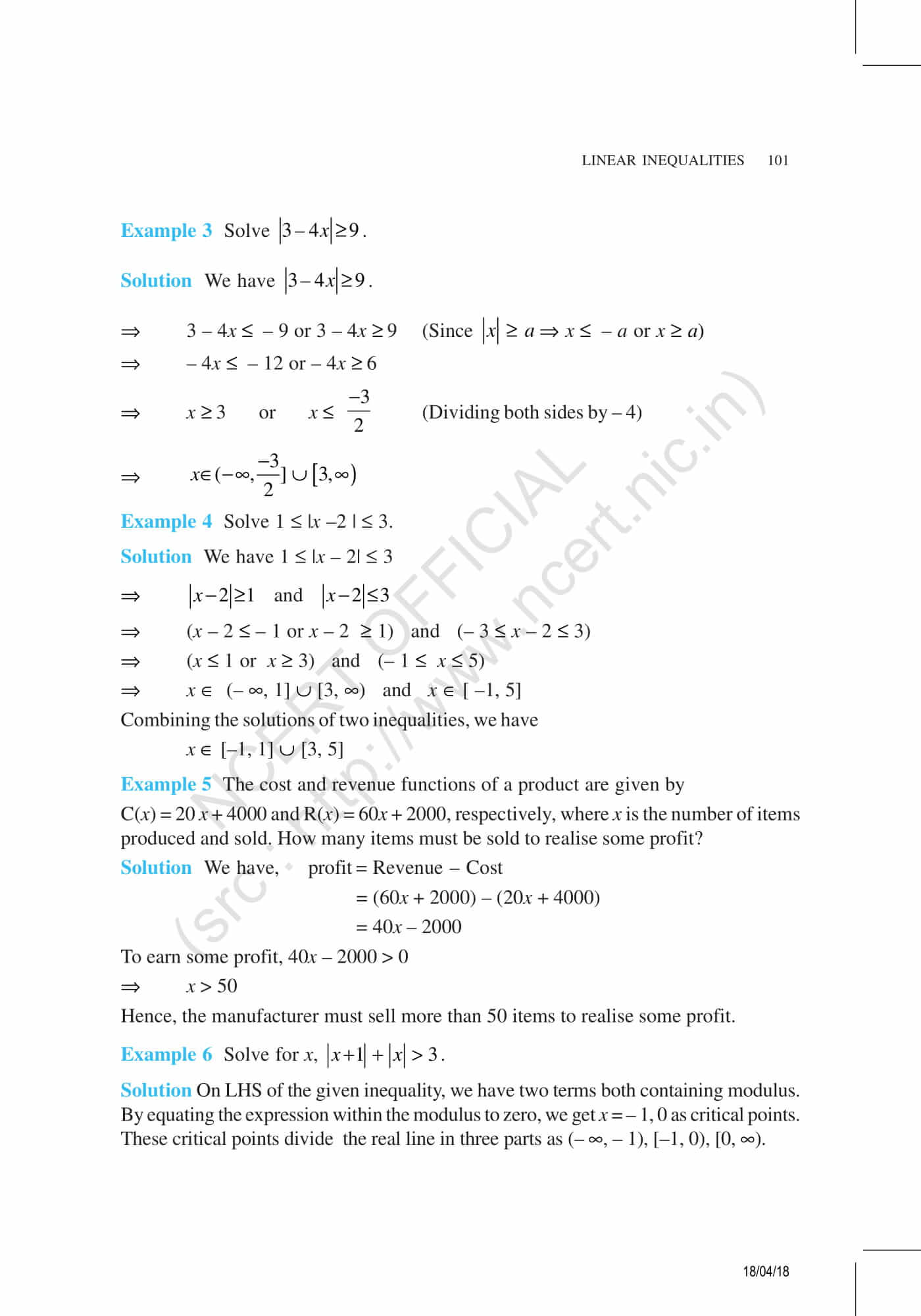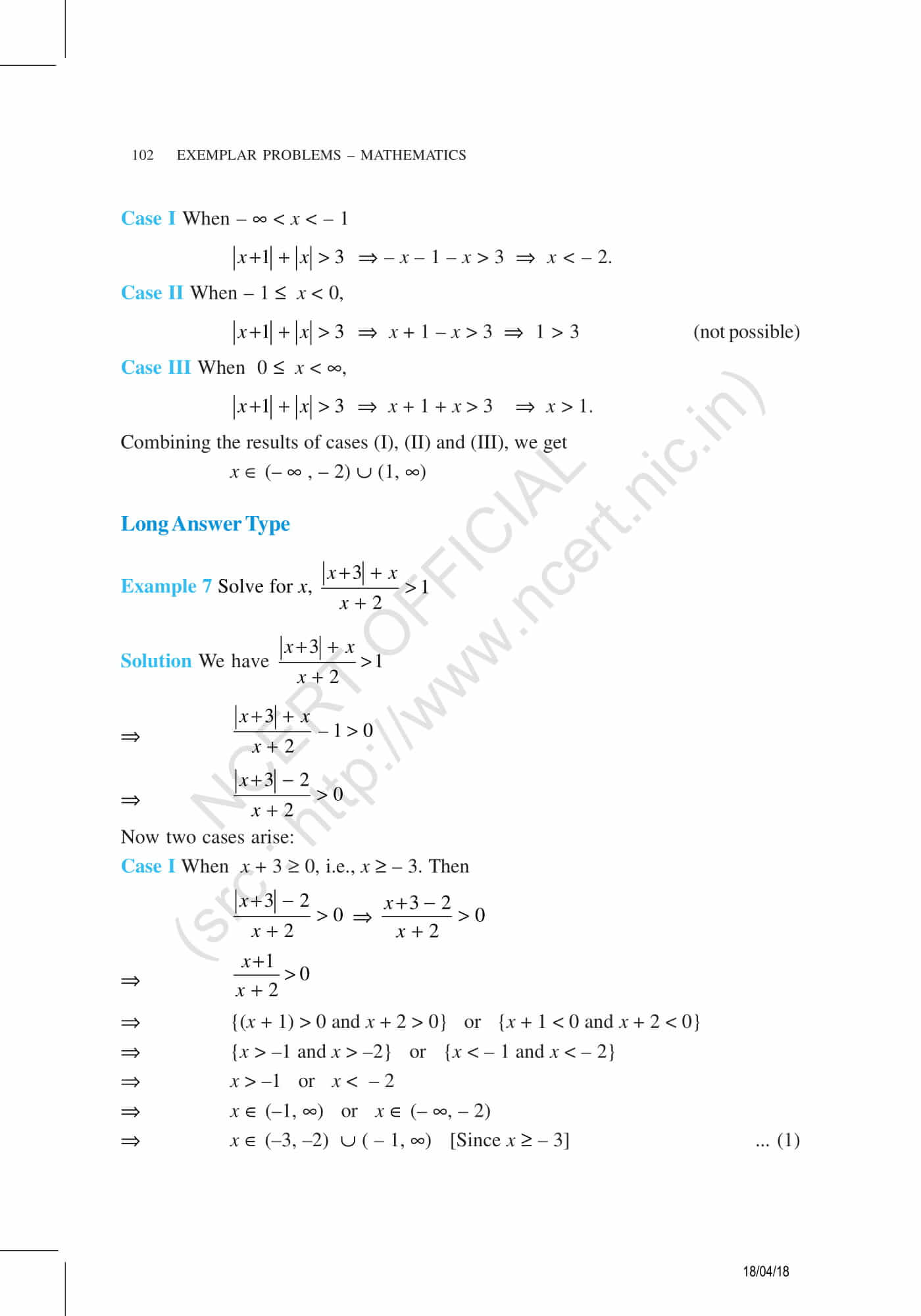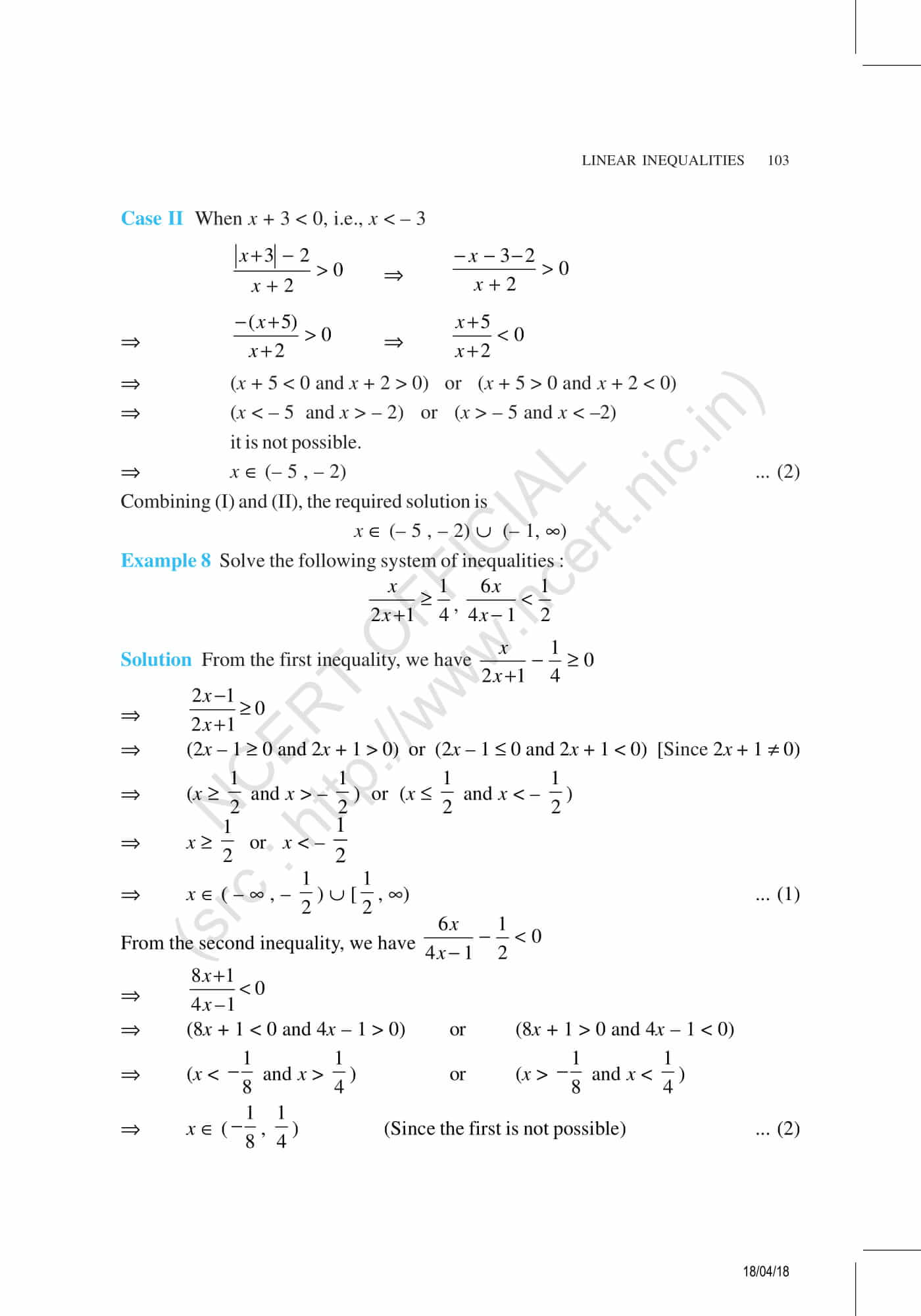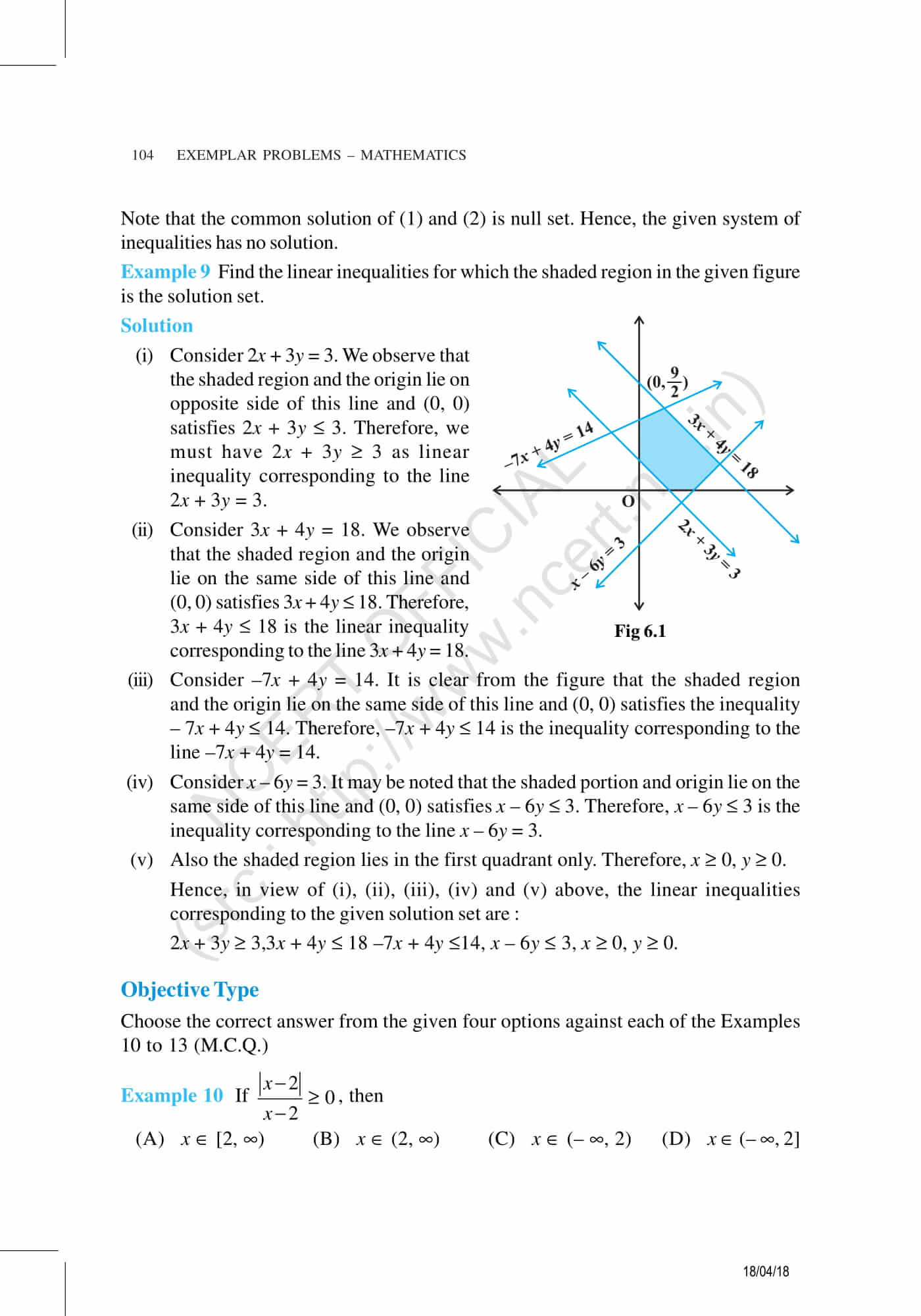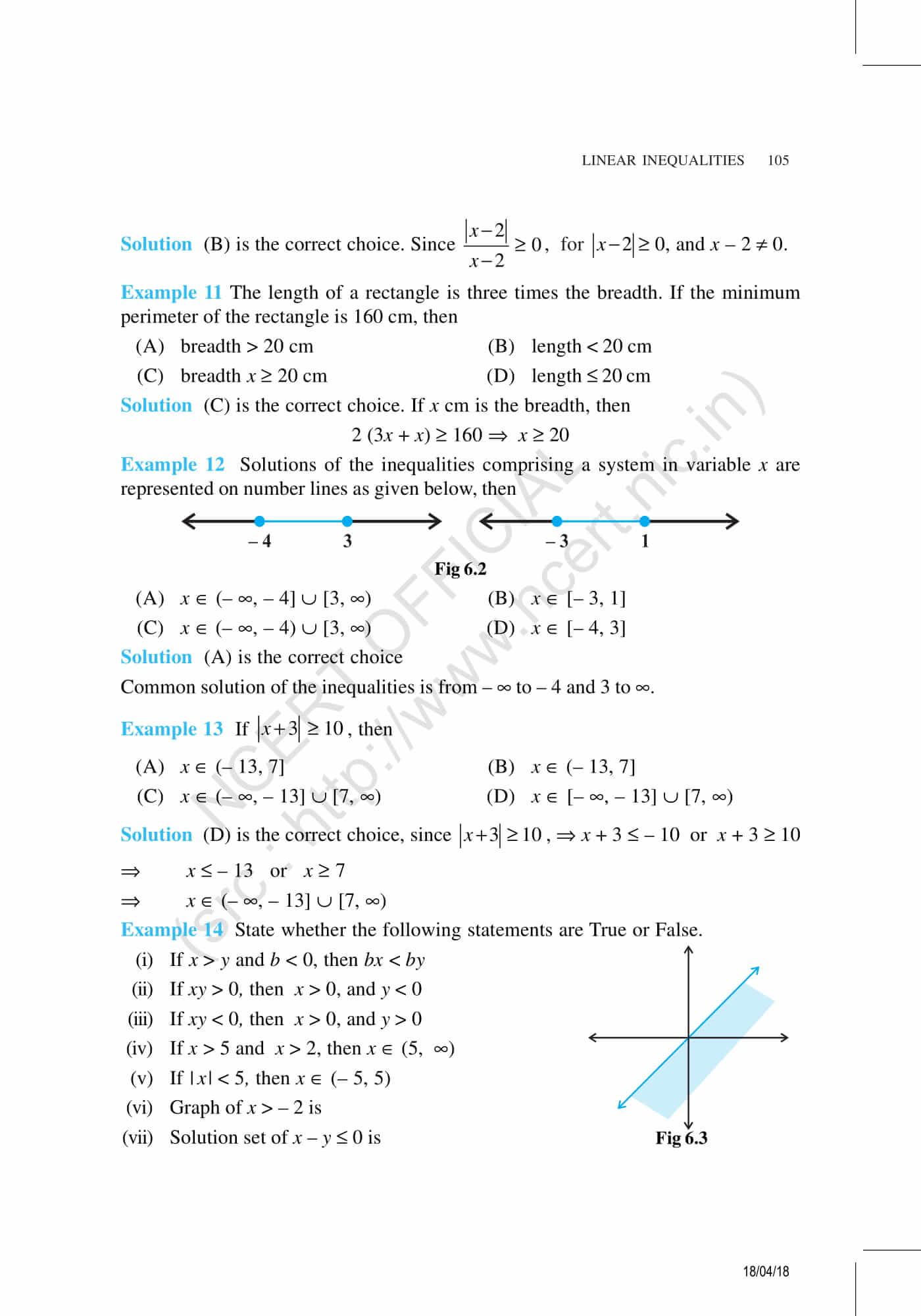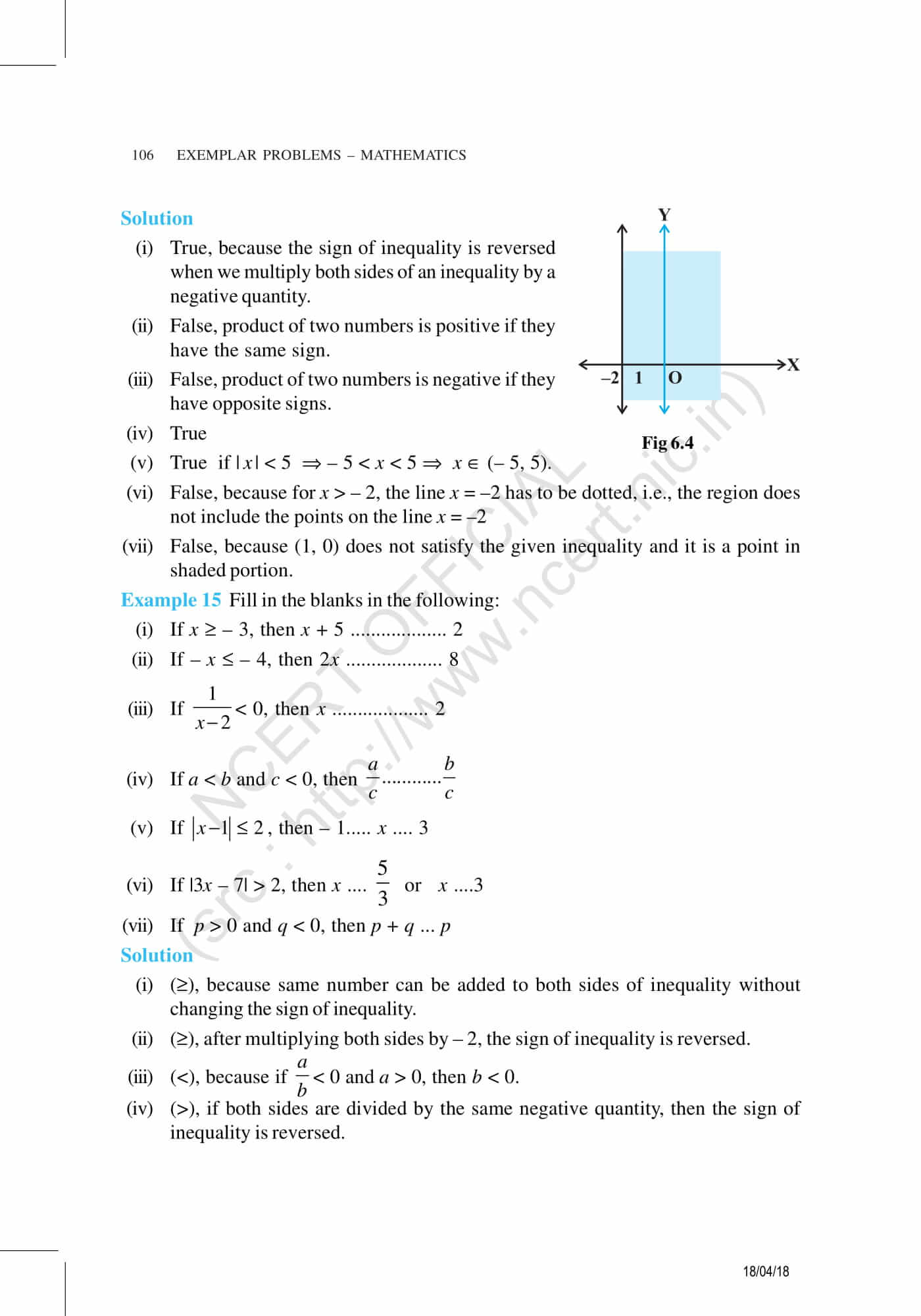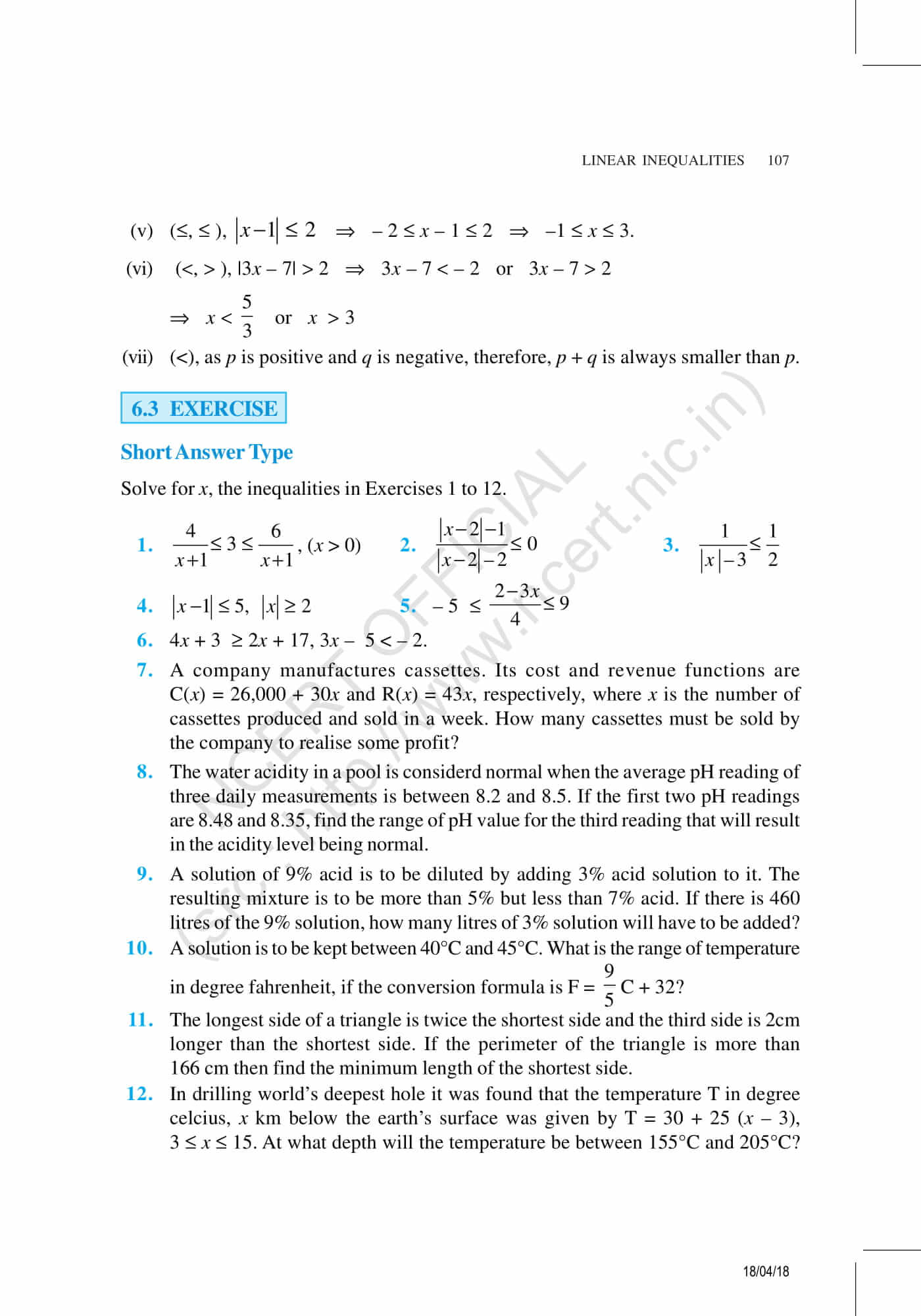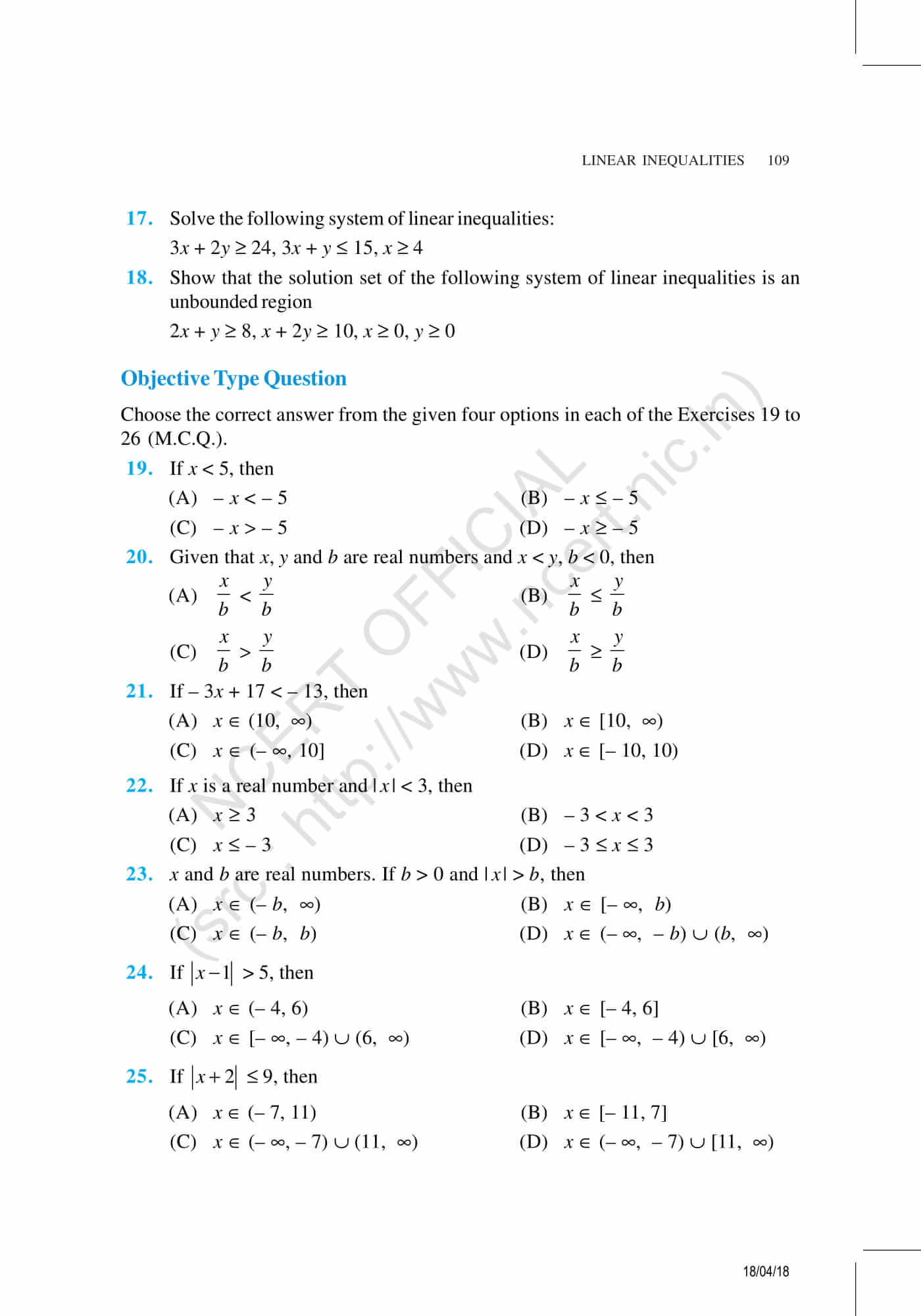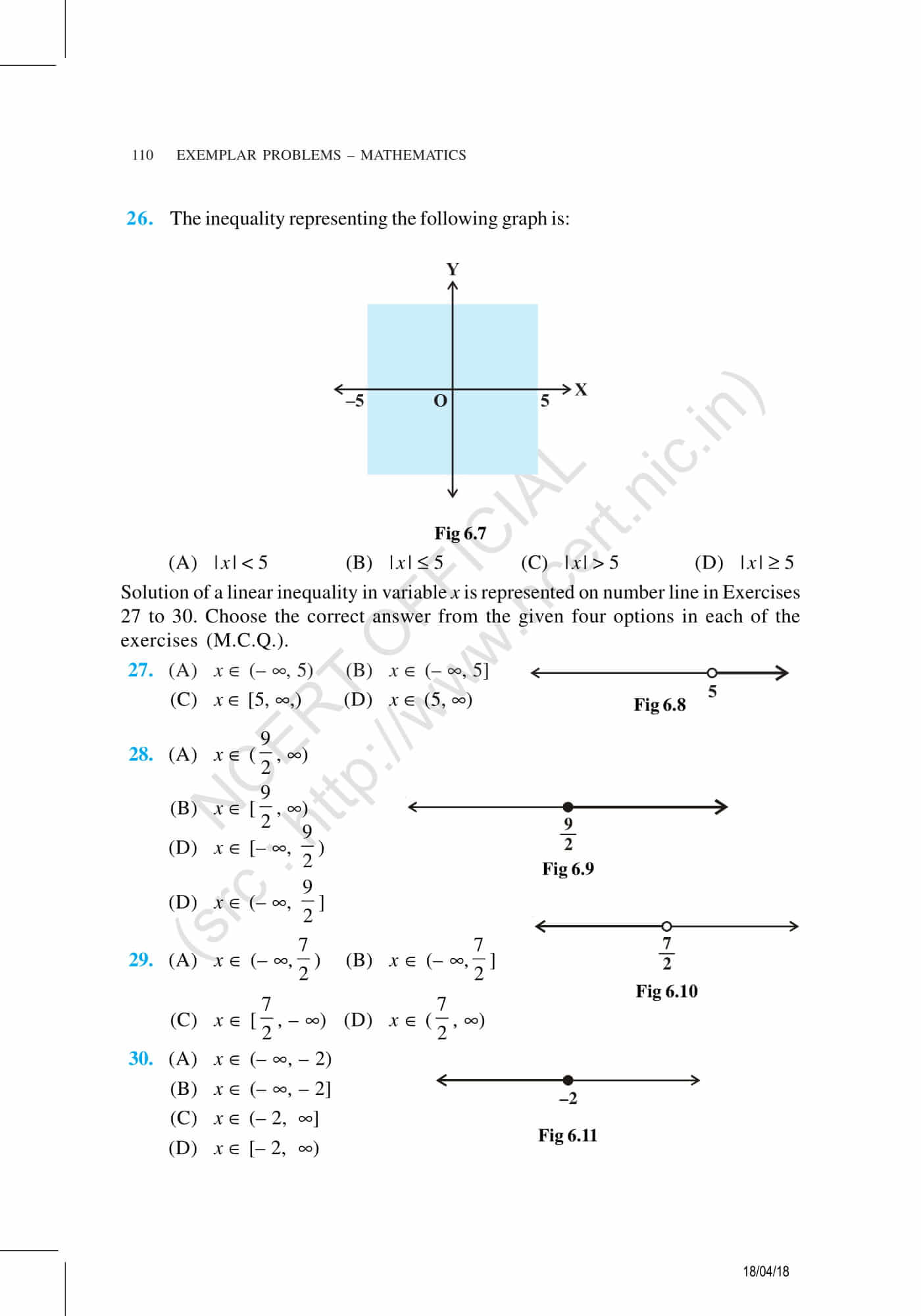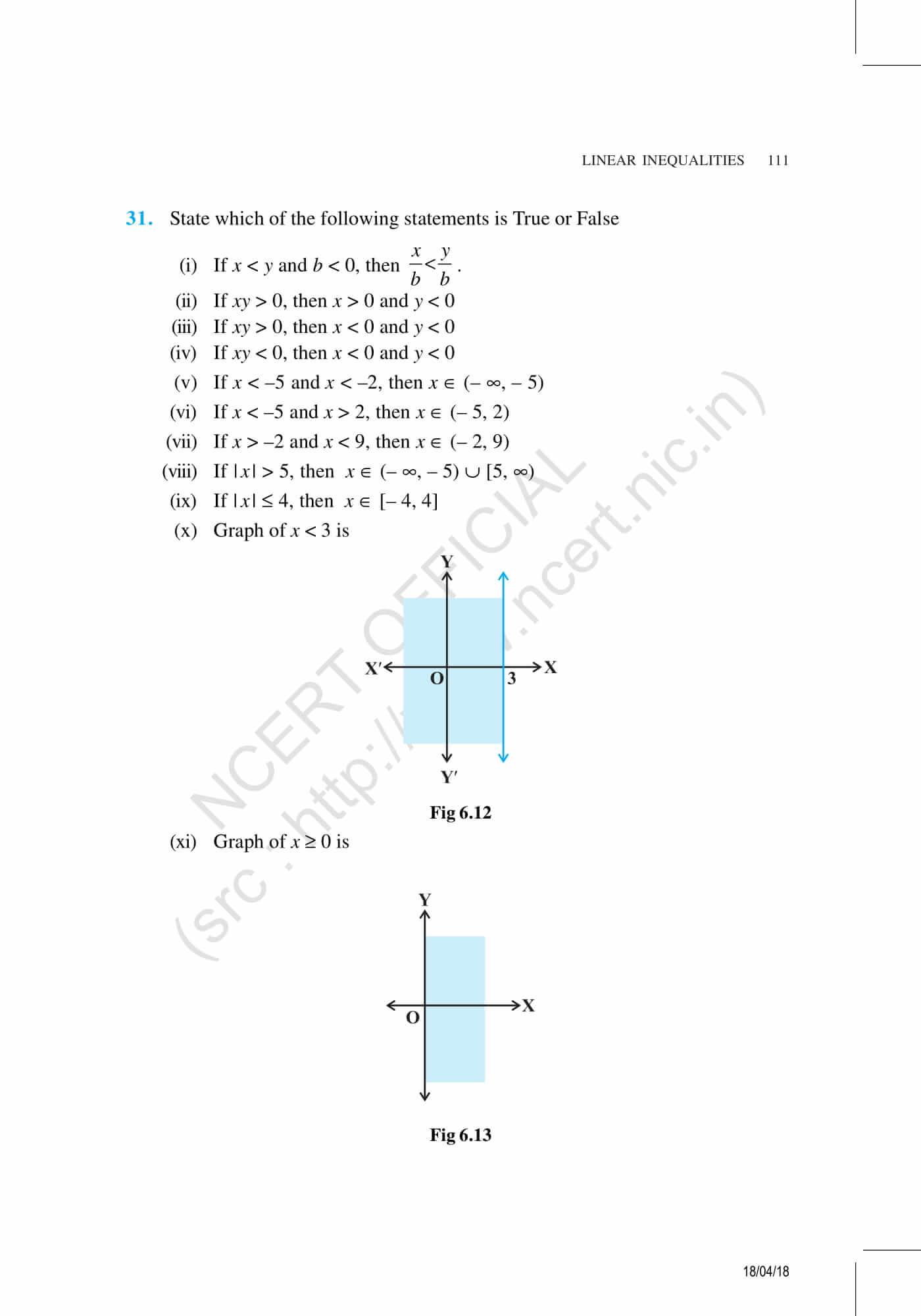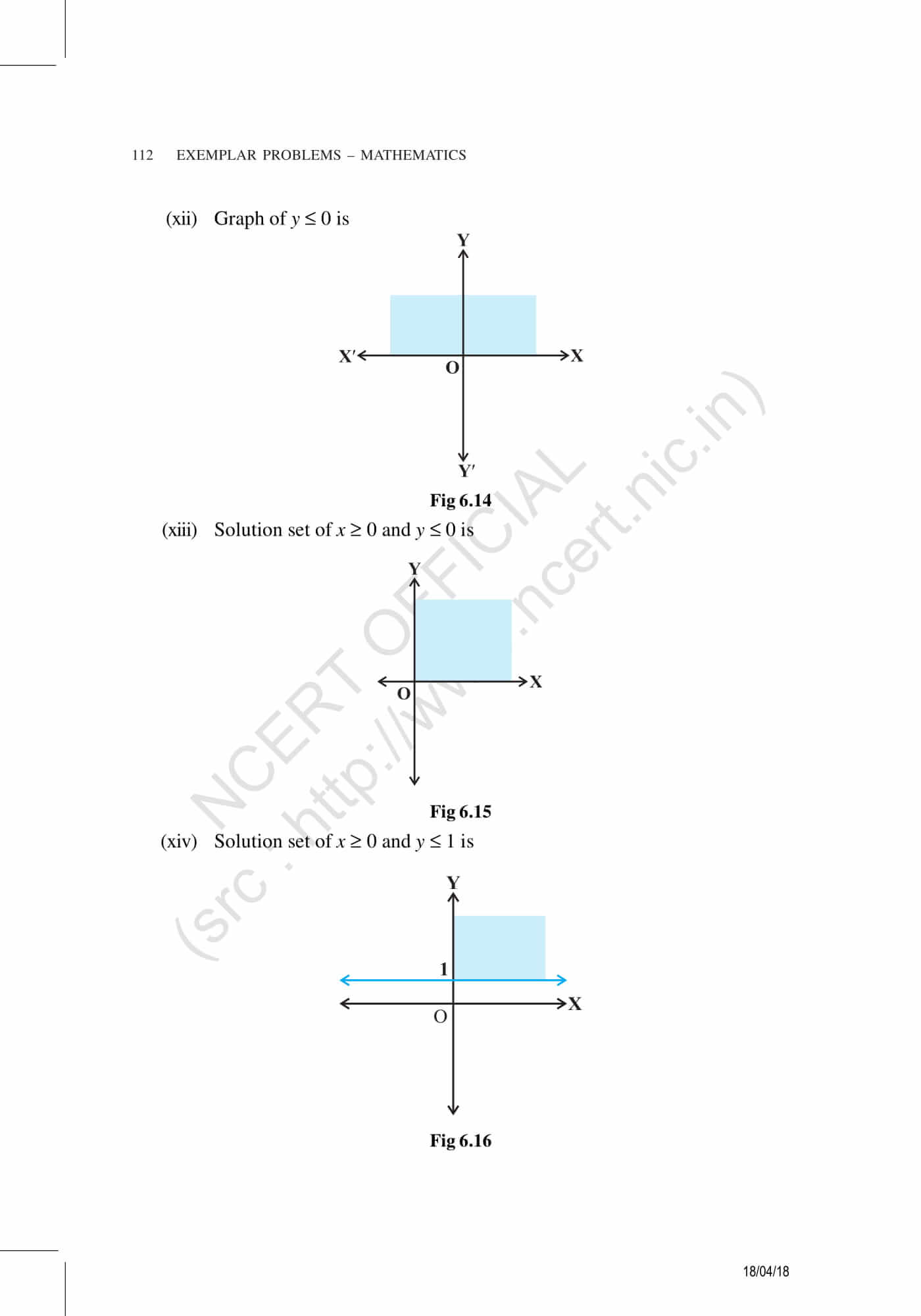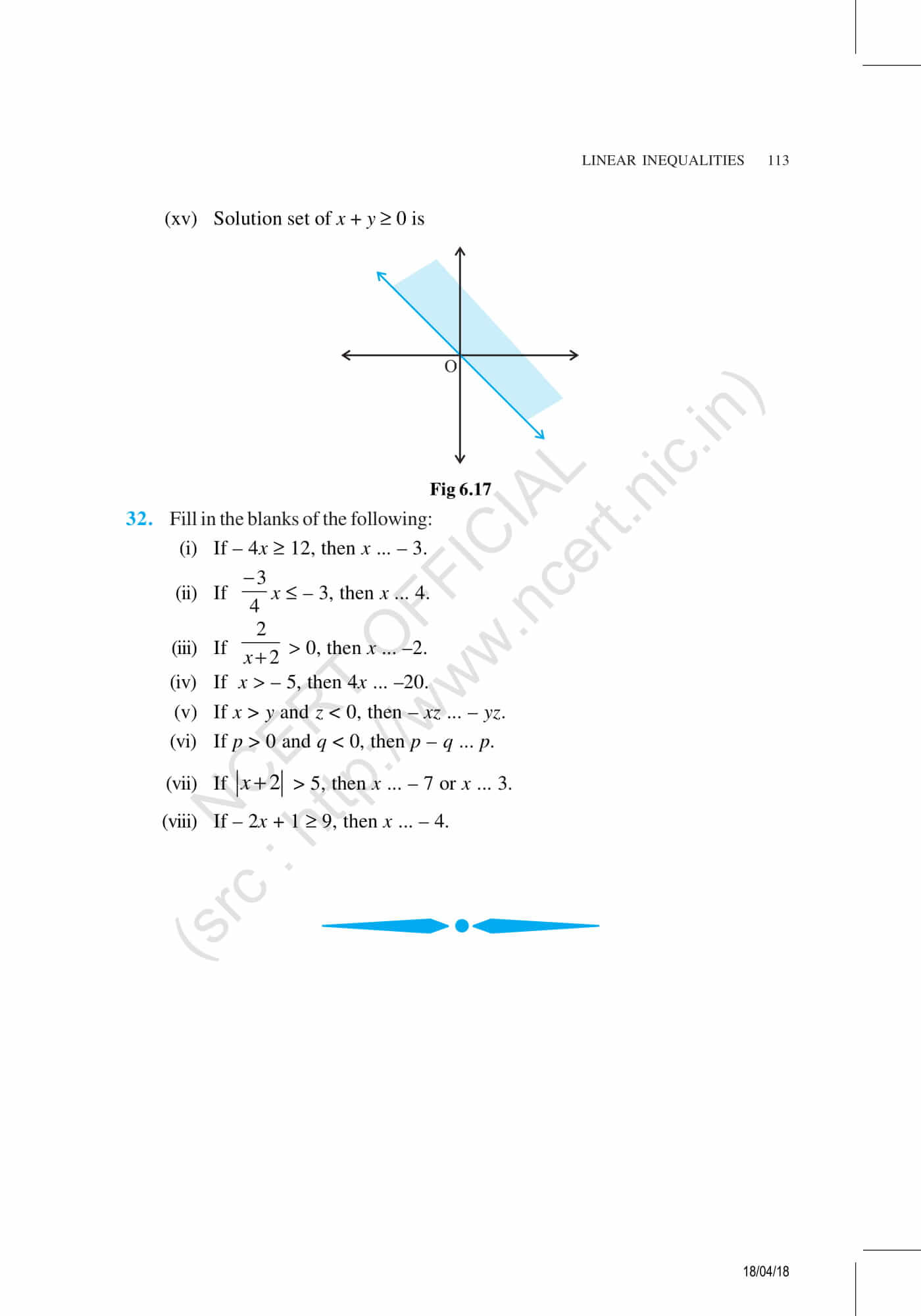 Exemplars of Maths class 11 chapter 6 have solved questions which will help students to know the methods for solving problems based on the Linear Inequalities. In BYJU'S, you will also get NCERT solutions, notes and question papers online for free for the 11th standard to help students prepare for exams. Solving previous year question papers and sample papers is a good practice which will let students know the question pattern and marking scheme for chapter 6, Linear Inequalities.
Visit us to get class 11th Maths and Science all the updated learning materials, along with preparation tips and tricks to score well. Also, learn about Linear Inequalities and other maths-related topics with the help of educational and interactive videos, by downloading BYJU'S- The Learning App and get a better learning experience.