NCERT Solutions for Class 7 Science Chapter 16 Water: A Precious Resource helps students by providing the complete set of solved questions and assist them in achieving maximum marks in their examinations.
This Chapter 16 solutions for Class 7 Science are prepared by the subject experts and comprises solutions for all the questions present in Class 7 Science NCERT textbooks. We at BYJU'S, provide free NCERT Solutions for all the classes and are available chapter wise in PDF format. Students can download these materials from our website easily and use it for their assignments. This chapter is incorporated with a wide range of topics which are very important for the students from the view of their future studies.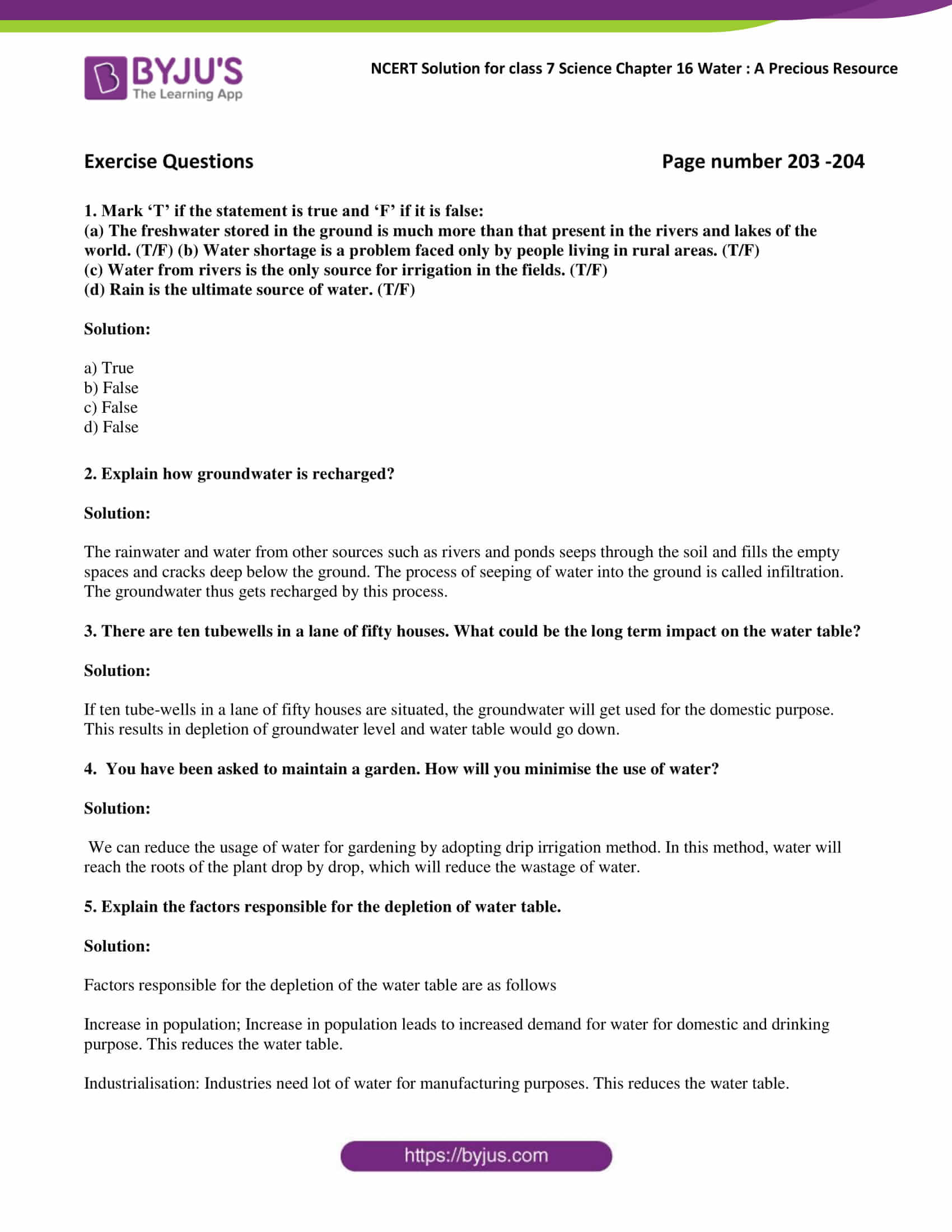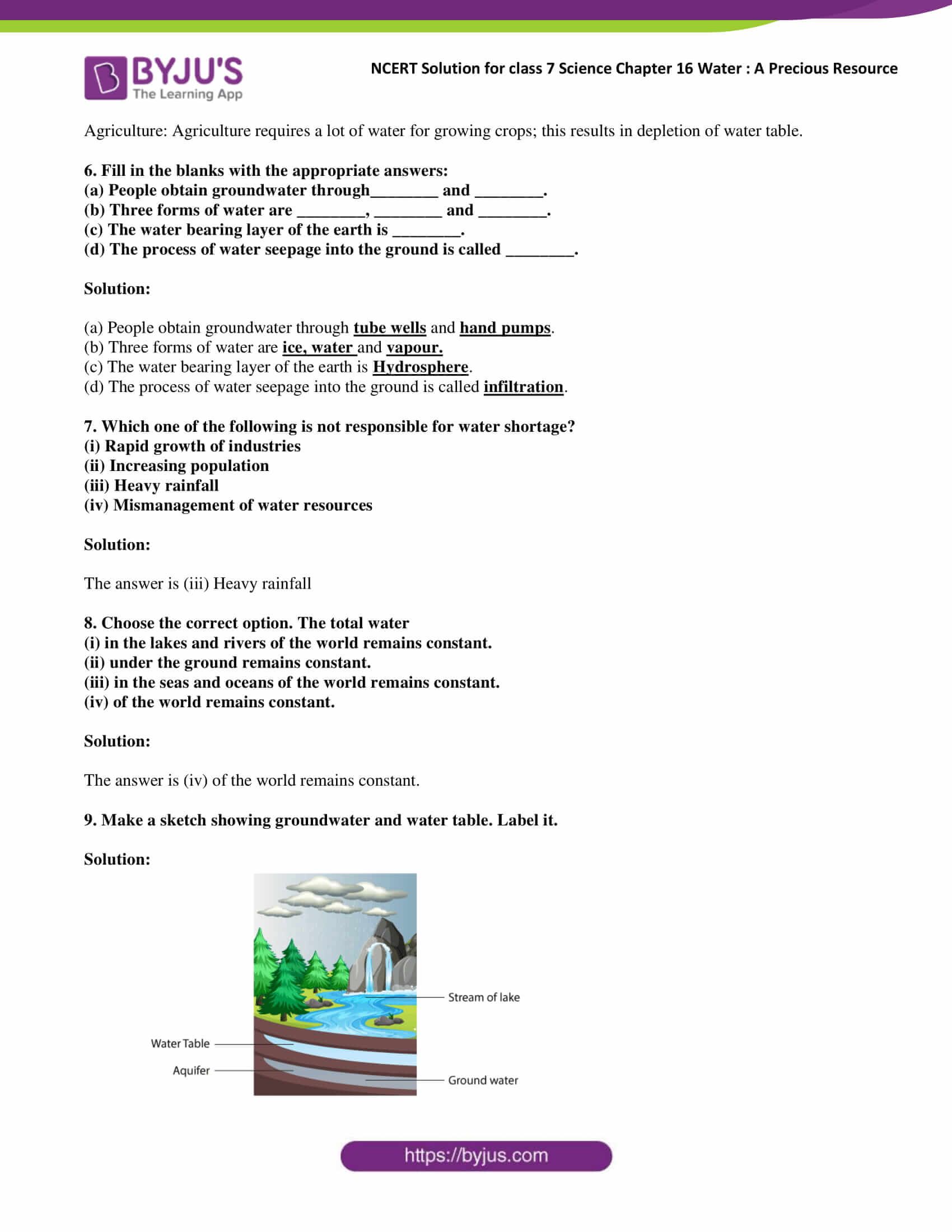 Important topics covered in NCERT Solutions for Class 7 Science Chapter 16 Water: A Precious Resource
How much water is available
Types of water
Groundwater as an important source of water
Depletion of the water table
Increasing population
Distribution of water
Increasing industries
Agricultural activities
Water management
Water-wise habits
What role you can play
Effect of water scarcity on plants
BYJU'S provides solutions for all the classes and chapters in brief. Our interactive teaching methodology supported by innovative study material will help you remember the concepts forever. To get access to all the study material we provide, download BYJU'S Learning App.
Frequently Asked Questions on Water: A Precious Resource
How groundwater is recharged?
The rainwater and water from other sources such as rivers and ponds seeps through the soil and fills the empty spaces and cracks deep below the ground. The process of seeping of water into the ground is called infiltration. The groundwater thus gets recharged by this process.
How will you minimise the use of water in the garden?
We can reduce the usage of water for gardening by adopting drip irrigation method. In this method, water will reach the roots of the plant drop by drop, which will reduce the wastage of water.
What is infiltration?
The process of water seepage into the ground is called infiltration.