NCERT exemplar chemistry class 11 Chapter 3 Classification of Elements and Periodicity in Properties provides you with insightful questions which are very vital for your complete understanding of concepts involved in the periodicity of the element. Students are advised to study these exemplars to get a good score in class 11 and entrance examinations.
NCERT exemplar chemistry class 11 Chapter 3 has questions from NCERT exemplar book along with important questions from previous year question paper, sample paper. This solution also has very important data prepared by experts at BYJU'S. This data will be very helpful in extracting chemistry chapter 3 class 11 notes and to solve entrance exam questions.
In this chapter, students will study the historical development of the Periodic Table and its current status. They will learn about Modern Periodic Law and how the periodic classification takes place. Students will also examine some of the periodic trends in the physical and chemical properties of the elements. To help students be thorough with all the chapter topics like elements, Bohr's model, atomic model, a quantum mechanical model, free NCERT Exemplar for class 11 Chemistry chapter 3 – classification of elements and periodicity in properties is available here. The exemplar contains detailed answers of all the chapter questions which students can go through and understand what the right solution for a particular question is. This will help them study smartly and be ready to face the exams.
Important concepts of Class 11 Chemistry Chapter 3 Classification of Elements
Why Do We Need To Classify Elements?
Genesis Of Periodic Classification
Modern Periodic Law And The Present Form Of The Periodic Table
Nomenclature Of Elements With Atomic Numbers > 100
Electronic Configurations Of Elements And The Periodic Table
Electronic Configurations And Types Of Elements: 5-, P-, D-, F- Blocks Ex

The S-block Elements
The P-block Elements
The D-block Elements (Transition Elements)
The F-block Elements (Inner-transition Elements)
Metals, Non-metals And Metalloids

Periodic Trends In Properties Of Elements

Trends In Physical Properties
Periodic Trends In Chemical Properties
Periodic Trends And Chemical Reactivity.
Students can take a look at class 11 Chemistry chapter 3 NCERT Exemplar PDF.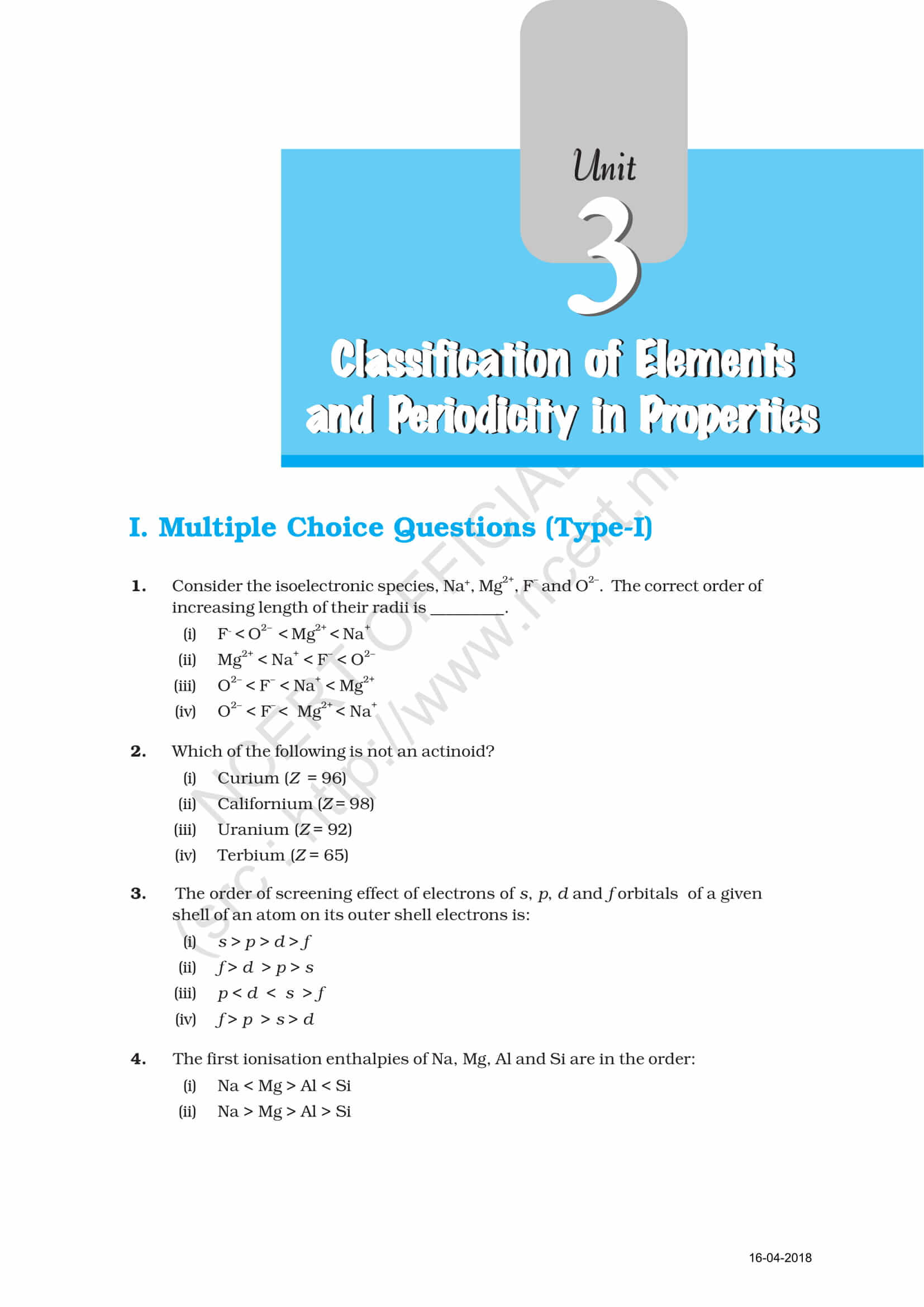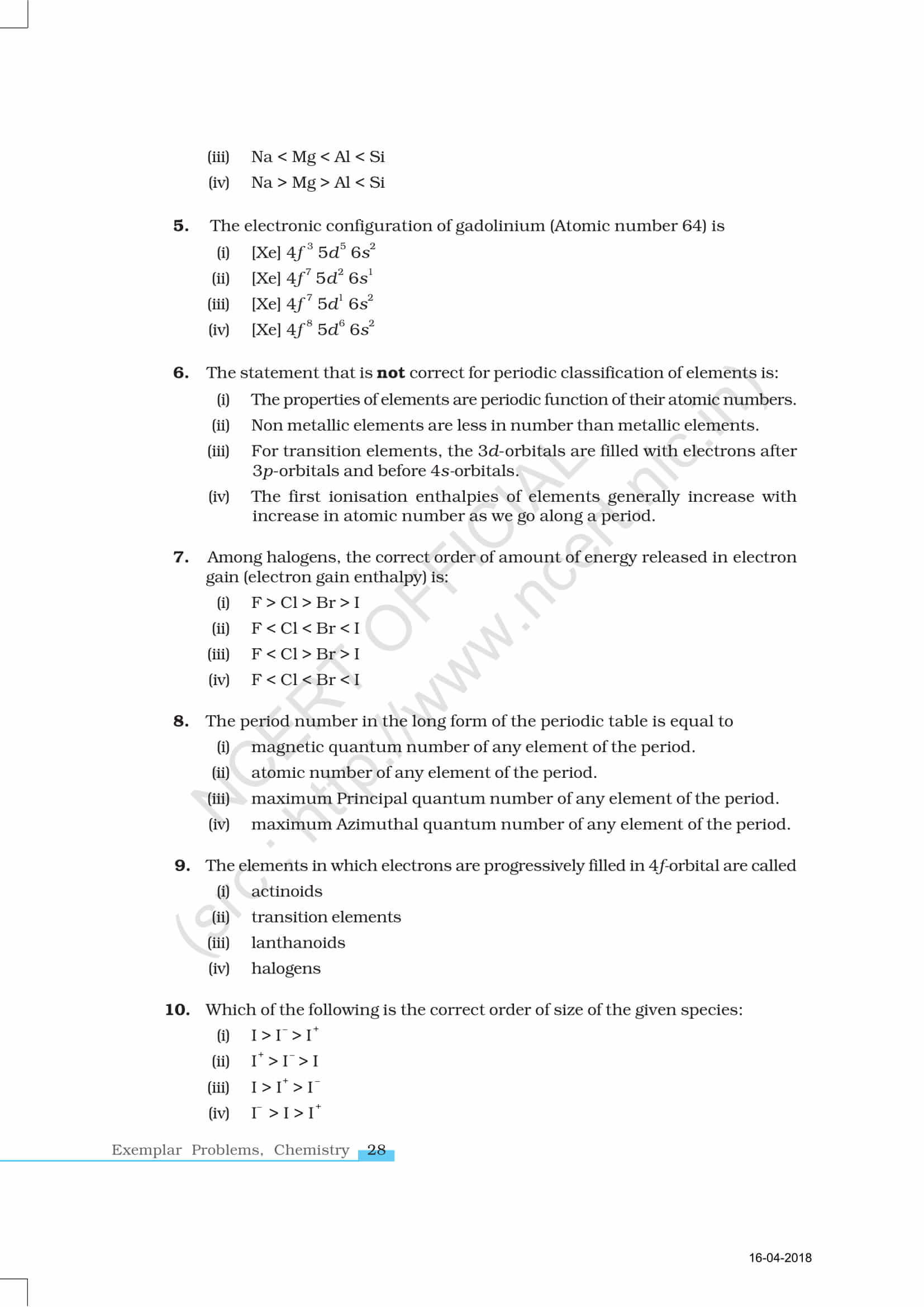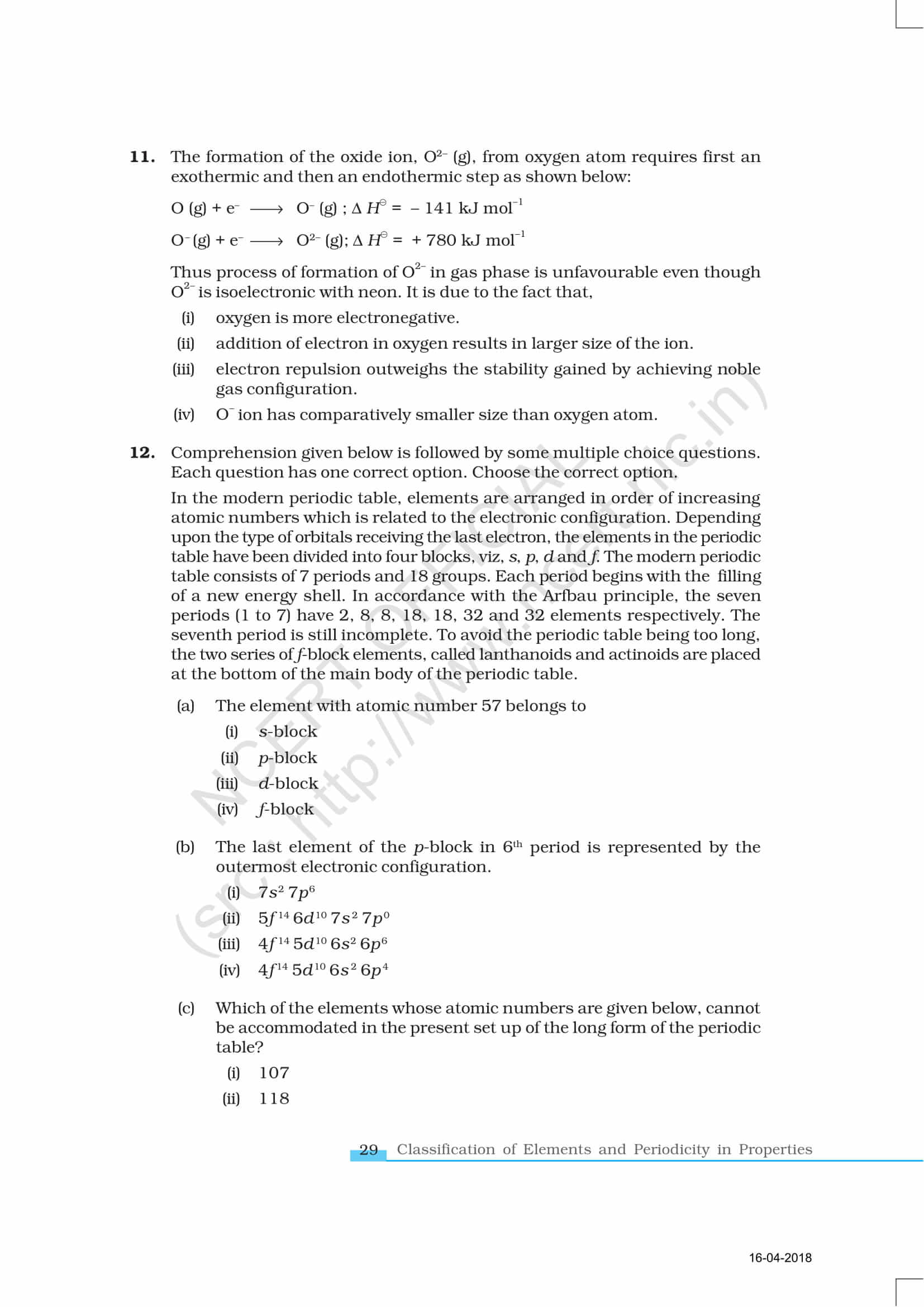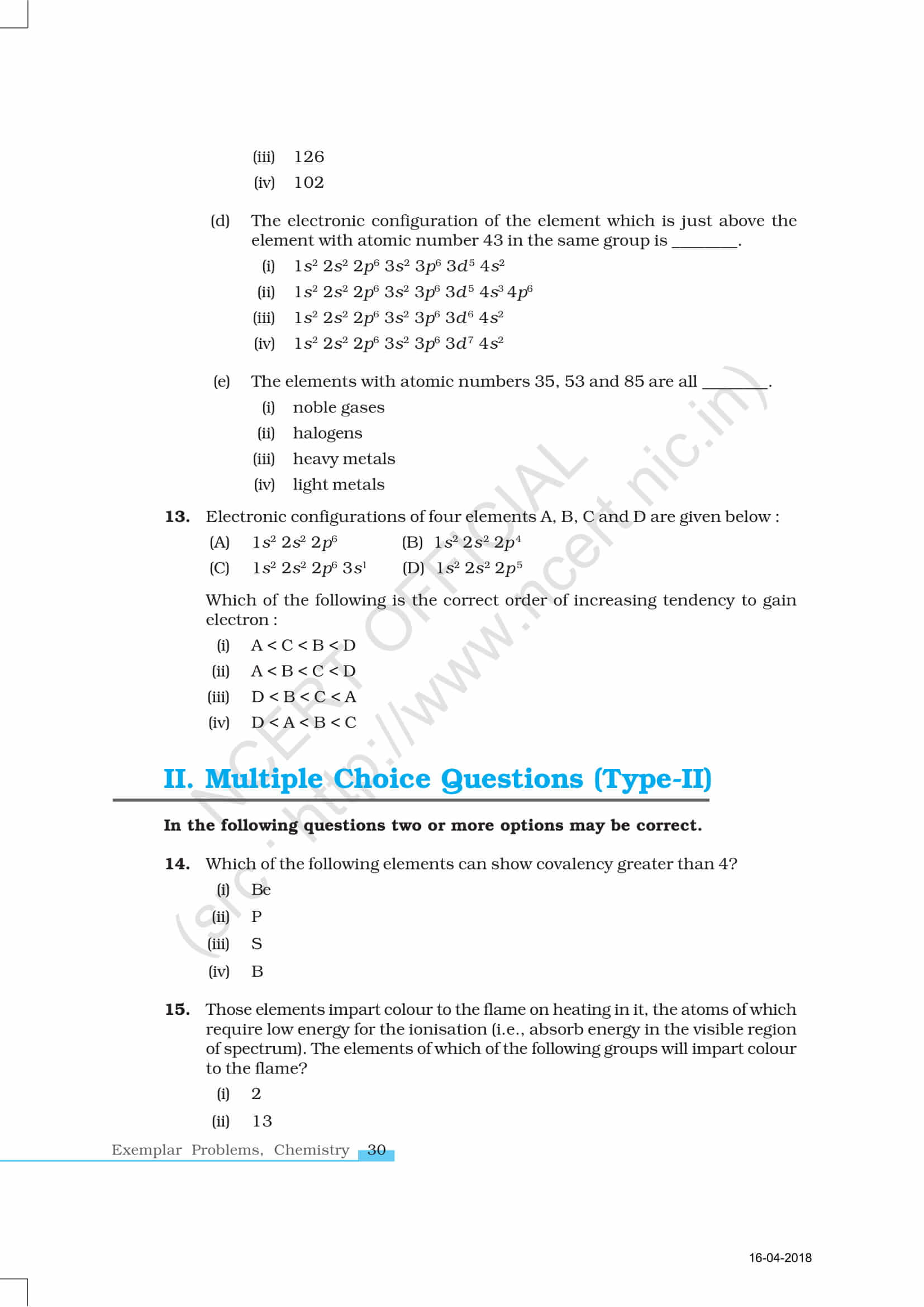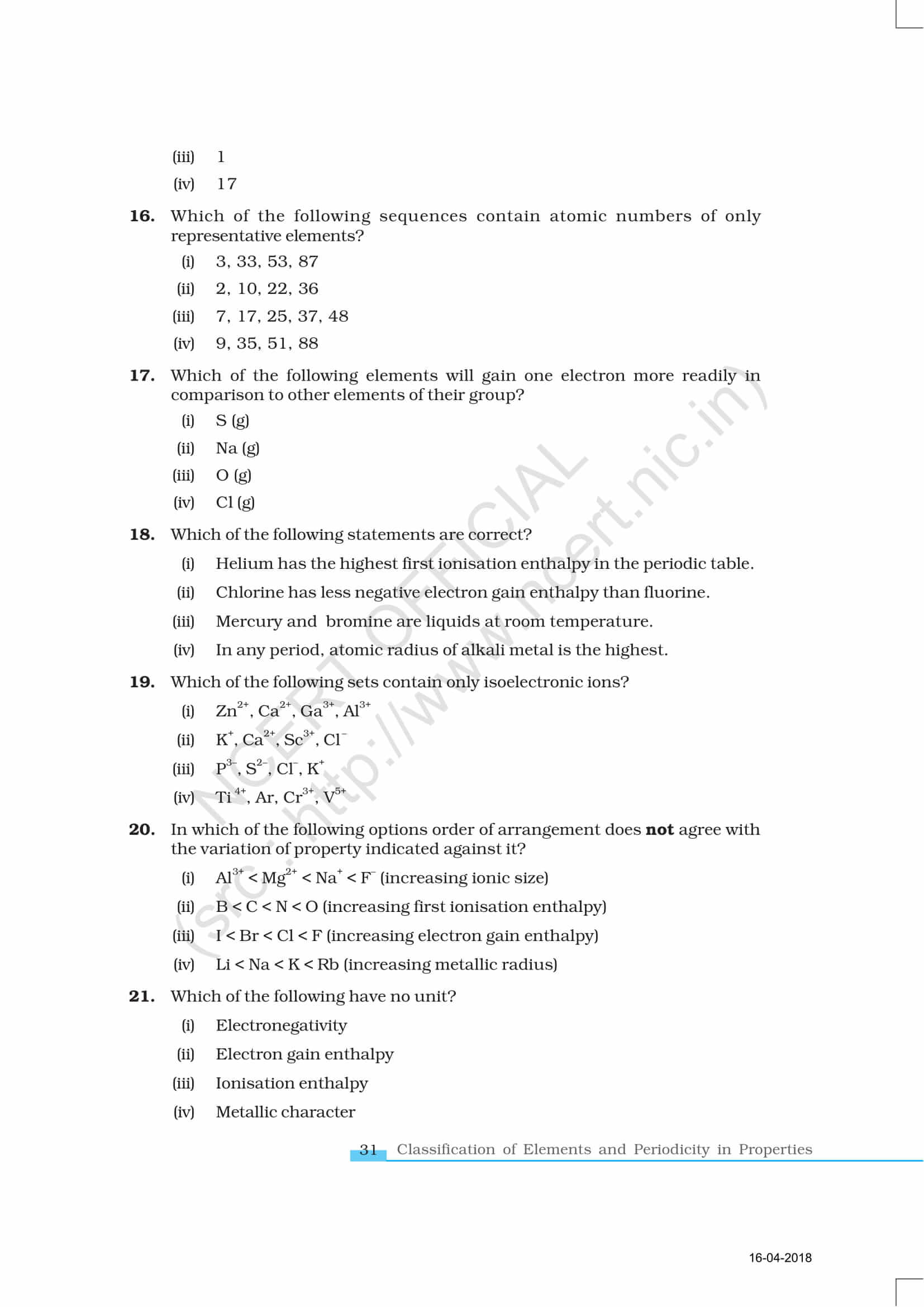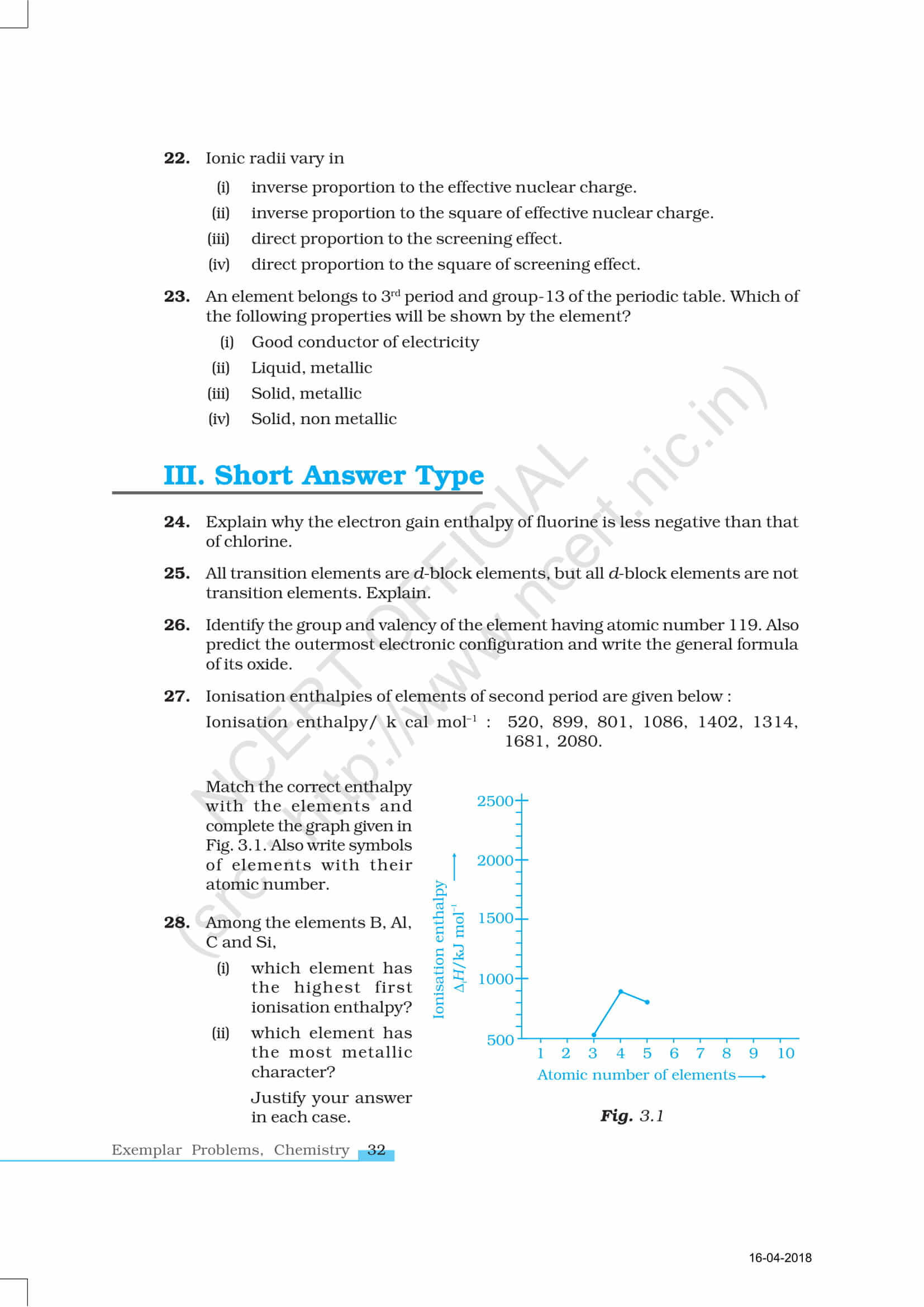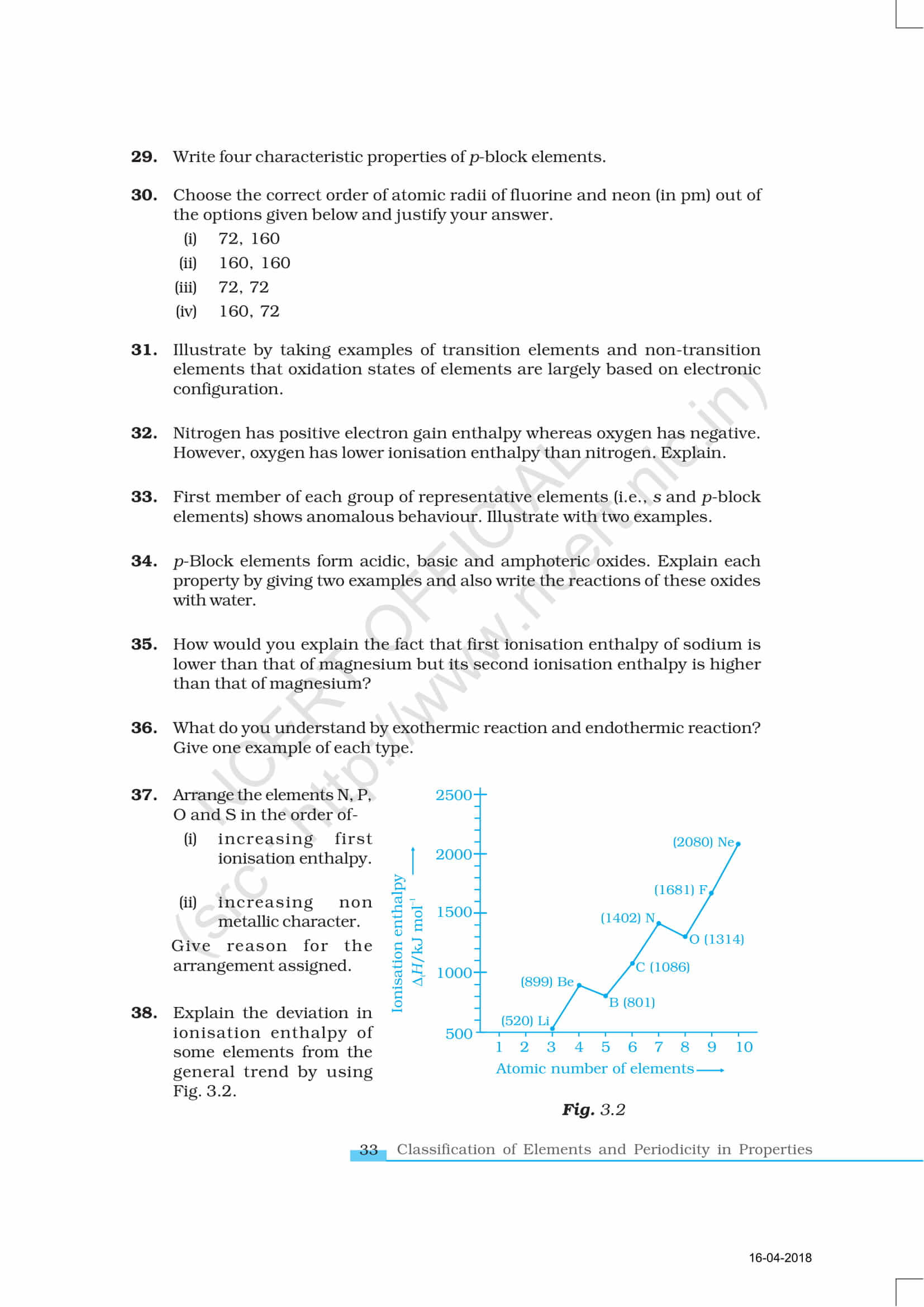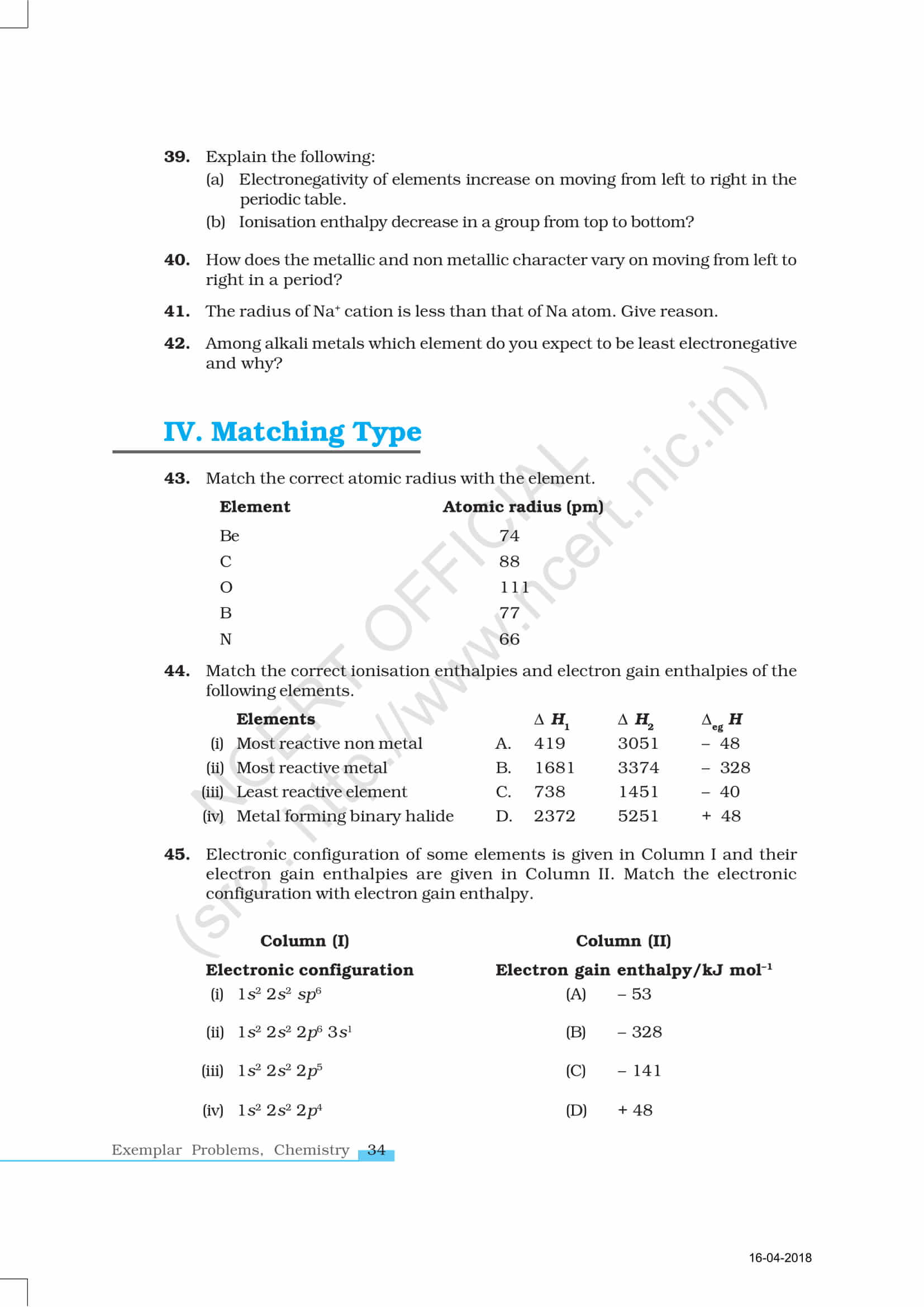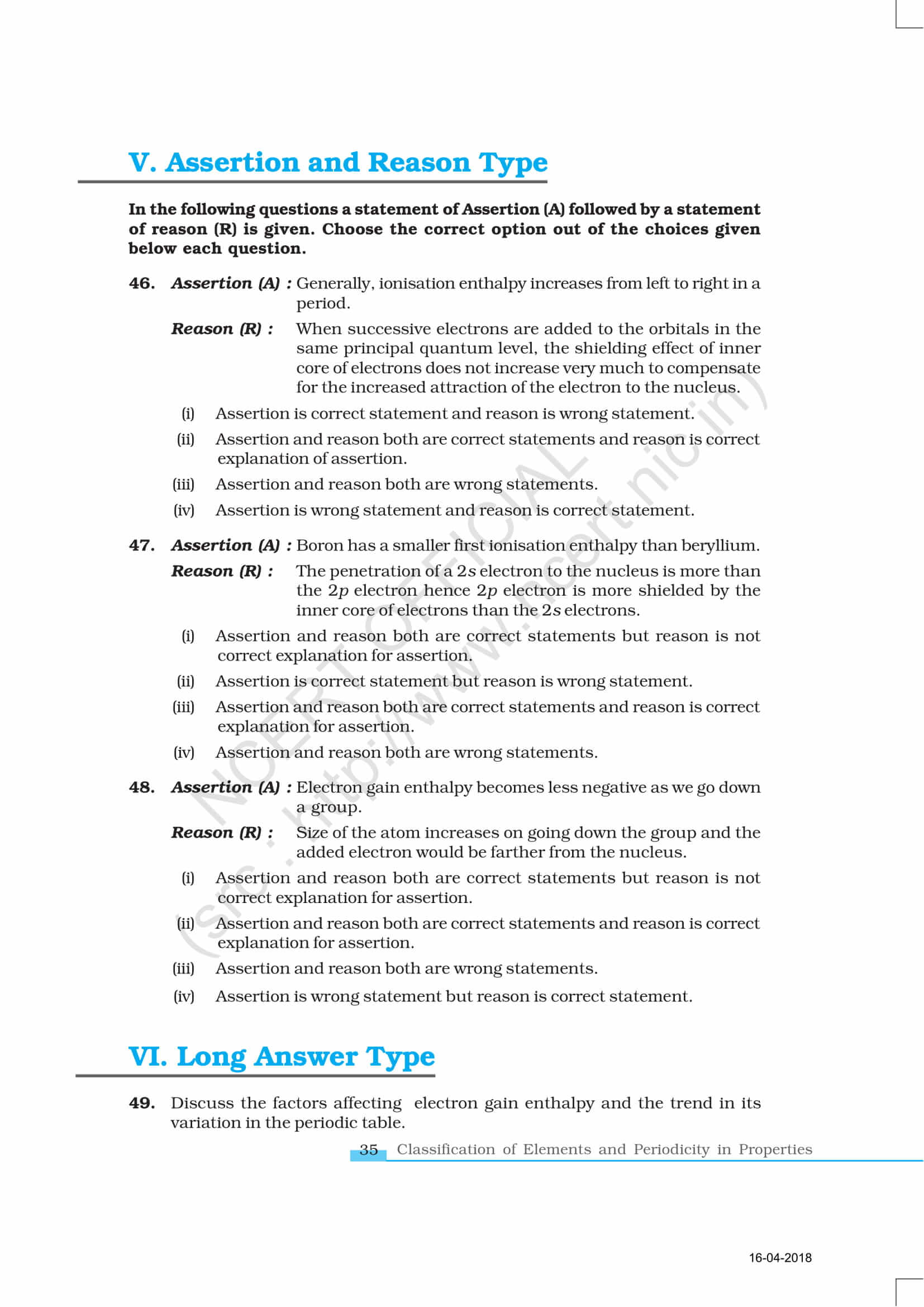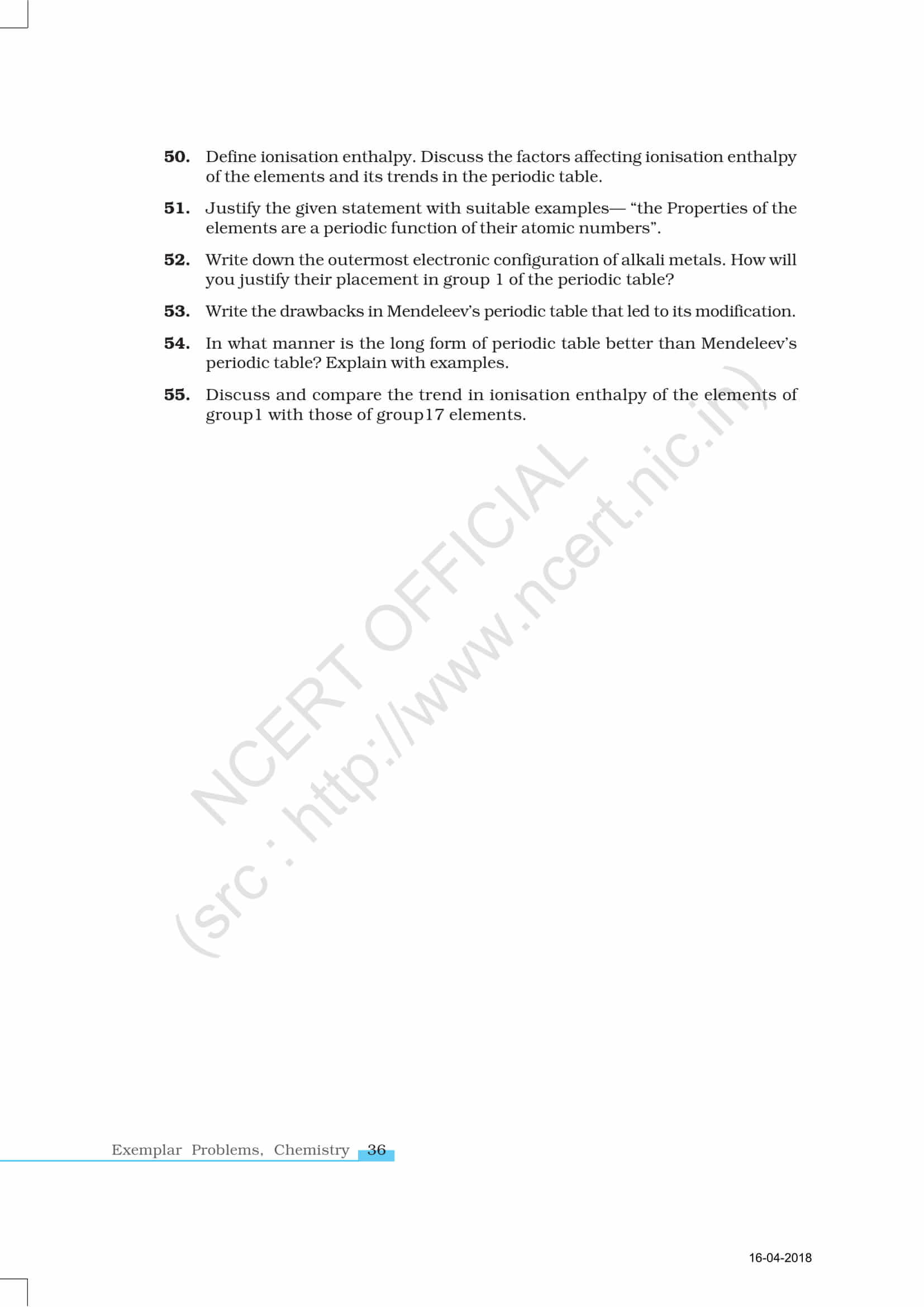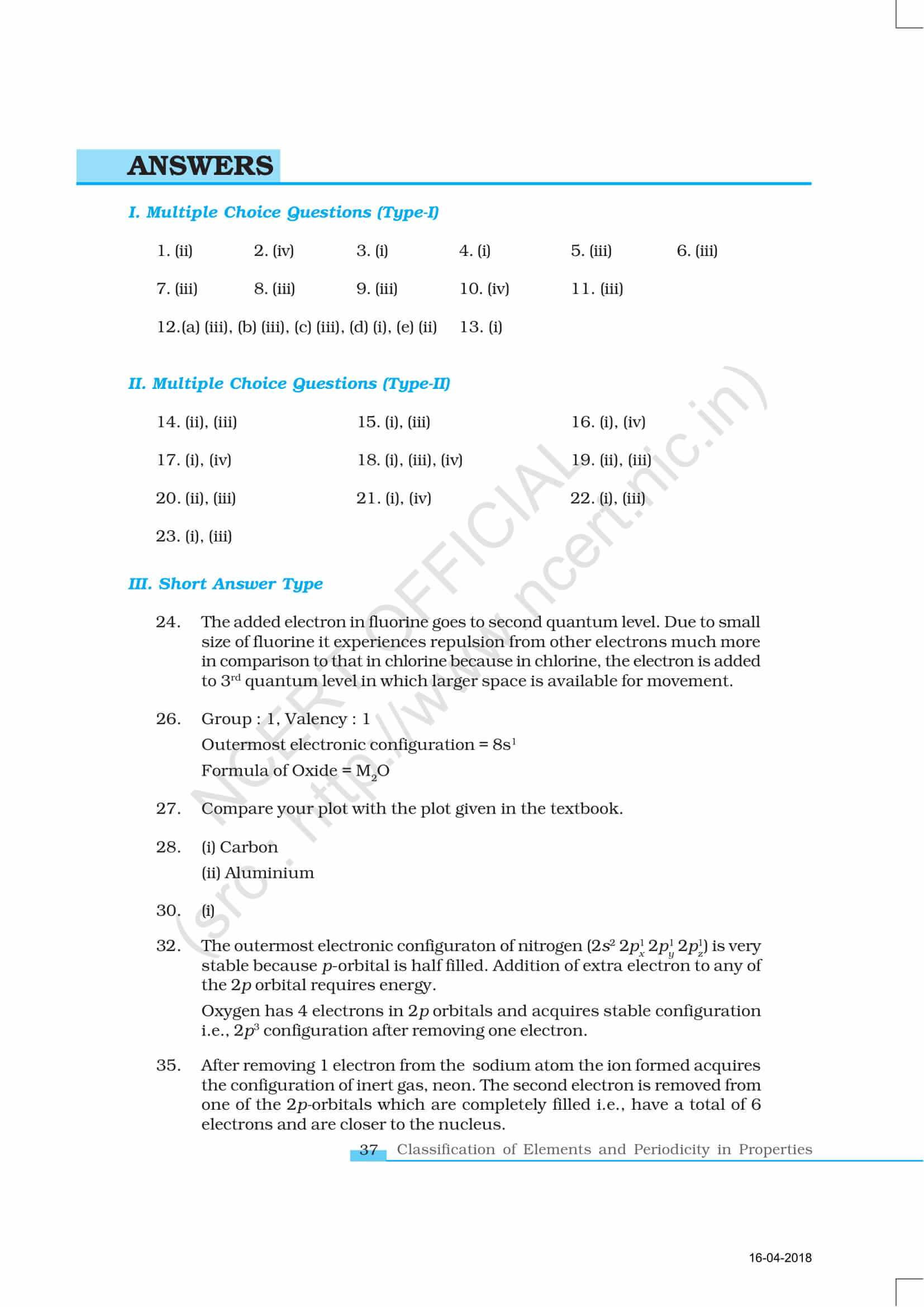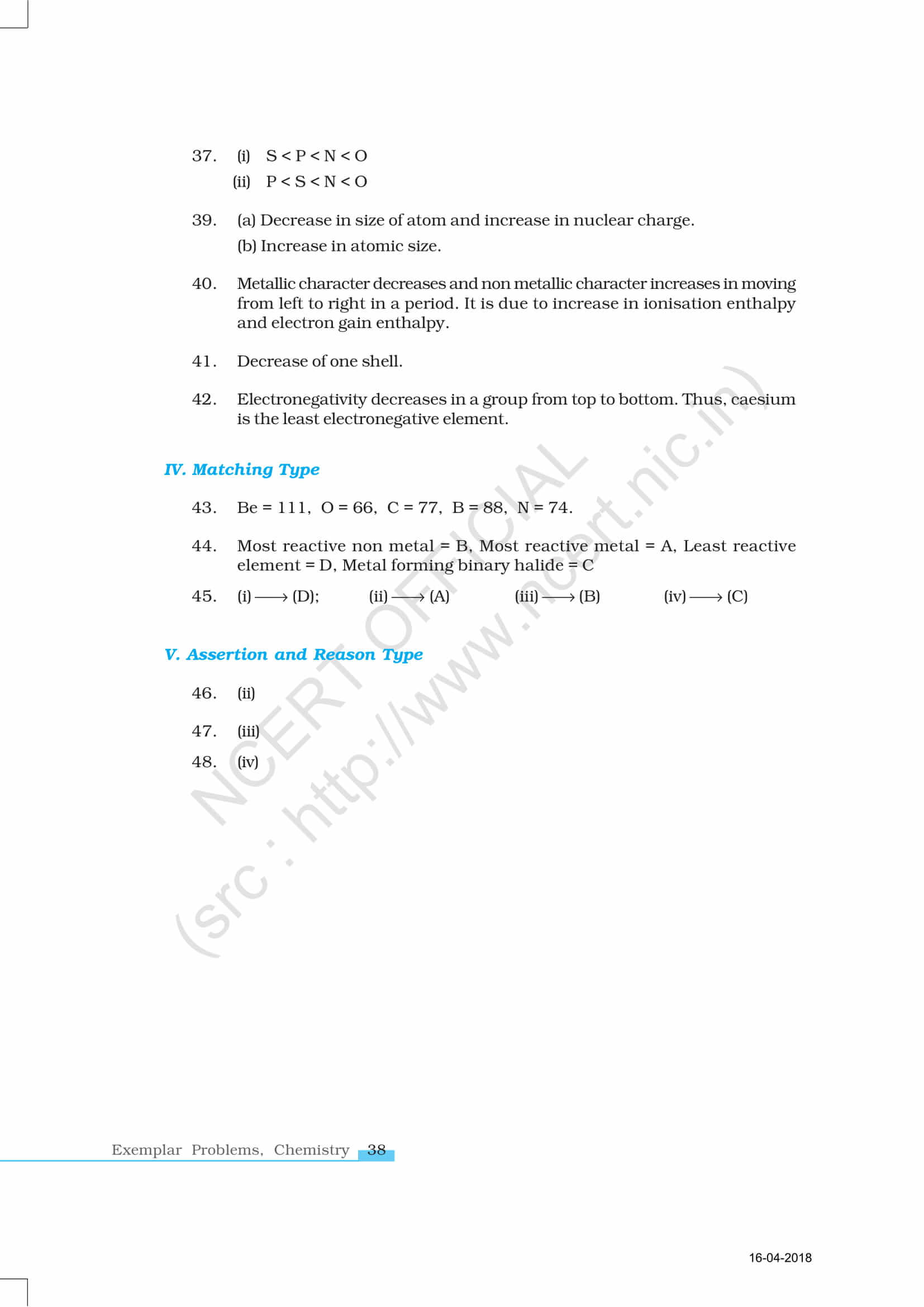 BYJU'S present innovative learning opportunities for the students studying class 11 and class12. BYJU'S presents you the videos and animations that will implant the knowledge in you. Our innovative teaching methods will make you fall in love with learning.