NCERT exemplar chemistry class 11 Chapter 7 Equilibrium helps you in understanding the basic concepts of Equilibrium in an interactive manner. Equilibrium is a very basic topic that is necessary for the students to understand in order to score well in the exams and to face bigger challenges in the future.
NCERT exemplar chemistry class 11 pdf presents answers to questions in NCERT Exemplar book along with equilibrium class 11 important questions, chemical equilibrium IIT JEE questions and chemical equilibrium problems with solutions which will guide you in preparing chemical equilibrium class 11 notes for your exam preparation.
In chapter 7, students will learn about the topic of equilibrium. Generally, the term equilibrium in chemistry is described as a state of a reaction where both forward and reverse reactions are balanced and there are no new changes in the overall process. However, in class 11, students will be exploring the topic in detail and they will have to study numerous laws, characteristics of equilibria, ionization, pH scale and more. Studying these topics can get quite difficult and students will require all the help they need. In order to guide students in mastering all chapter concepts, we are offering free NCERT Exemplar for class 11 Chemistry chapter 7 – equilibrium here. The exemplar has been designed carefully by experts to help students learn about all the topics in a much efficient way. This solutions also consist of clear and concise answers that will help students complete their revisions in time. Once students get familiar with the exemplar they will know about the important topics to study and can get prepared to tackle the questions that can be asked in the exams.
Subtopics of Class 11 Chemistry Chapter 7 Equilibrium
Solid-liquid Equilibrium

Liquid-vapour Equilibrium
Solid – Vapour Equilibrium
Equilibrium Involving Dissolution Of Solid Or Gases In Liquids
General Characteristics Of Equilibria Involving Physical Processes

Equilibrium In Chemical Processes – Dynamic Equilibrium
Law Of Chemical Equilibrium And Equilibrium Constant
Homogeneous Equilibria

Equilibrium Constant In Gaseous Systems

Heterogeneous Equilibria
Applications Of Equilibrium Constants

Predicting The Extent Of A Reaction
Predicting The Direction Of The Reaction
Calculating Equilibrium Concentrations

Relationship Between Equilibrium Constant K, Reaction Quotient Q And Gibbs Energy G
Factors Affecting Equilibria

Effect Of Concentration Change
Effect Of Pressure Change
Effect Of Inert Gas Addition
Effect Of Temperature Change
Effect Of A Catalyst

Ionic Equilibrium In Solution
Acids, Bases And Salts

Arrhenius Concept Of Acids And Bases
The Bronsted-lowry Acids And Bases
Lewis Acids And Bases

Ionization Of Acids And Bases

The Ionization Constant Of Water And It's Ionic Product
The Ph Scale
Ionization Constants Of Weak Acids
Ionization Of Weak Bases
The Relation Between Ka And Kb
Di- And Polybasic Acids And Di- And Polyacidic Bases
Factors Affecting Acid Strength
Common Ion Effect In The Ionization Of Acids And Bases
Hydrolysis Of Salts And The Ph Of Their Solutions

Buffer Solutions
Solubility Equilibria Of Sparingly Soluble Salts

Solubility Product Constant
Common Ion Effect On Solubility Of Ionic Salts.
Class 11 chemistry chapter 7 NCERT solutions can be accessed below :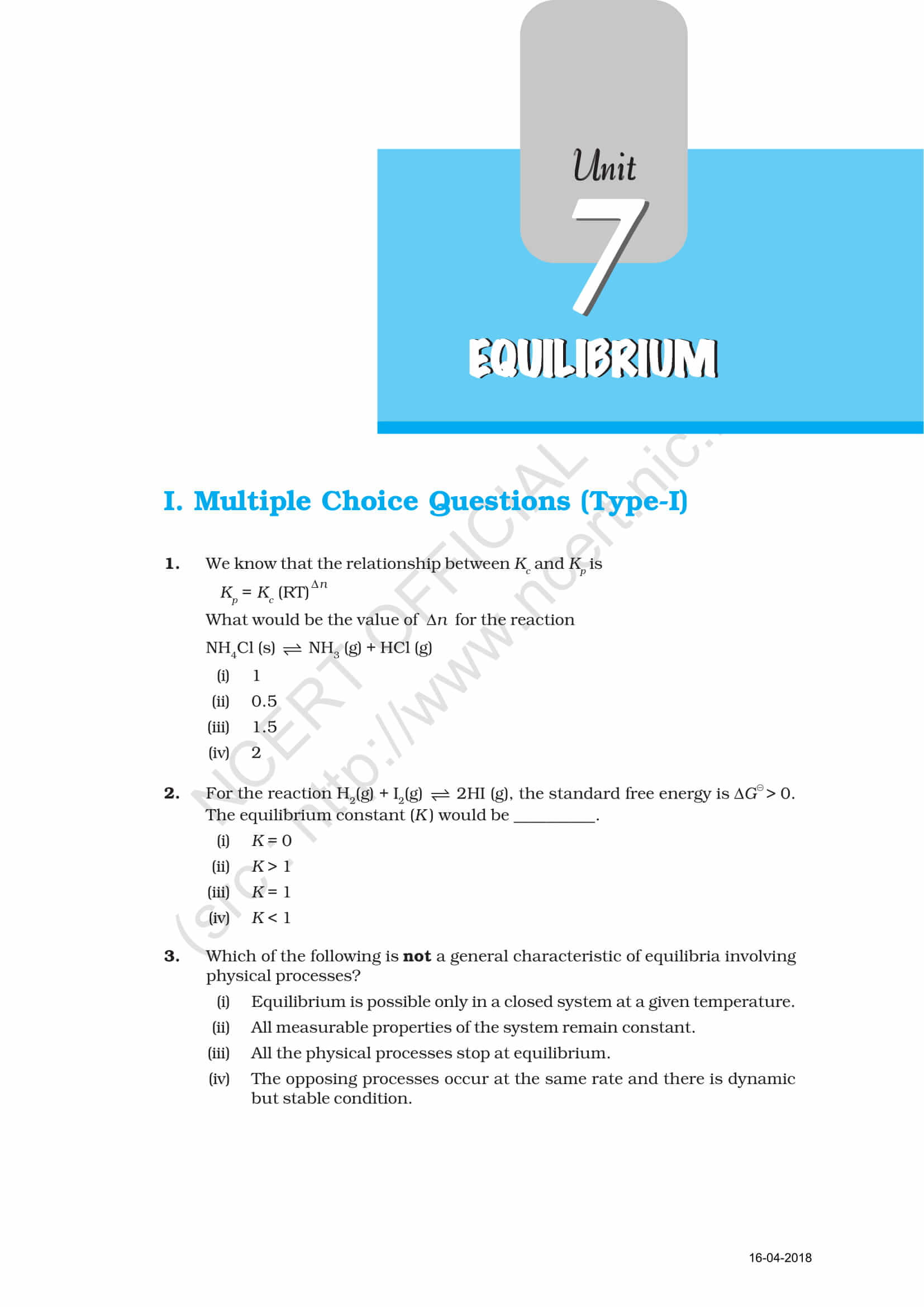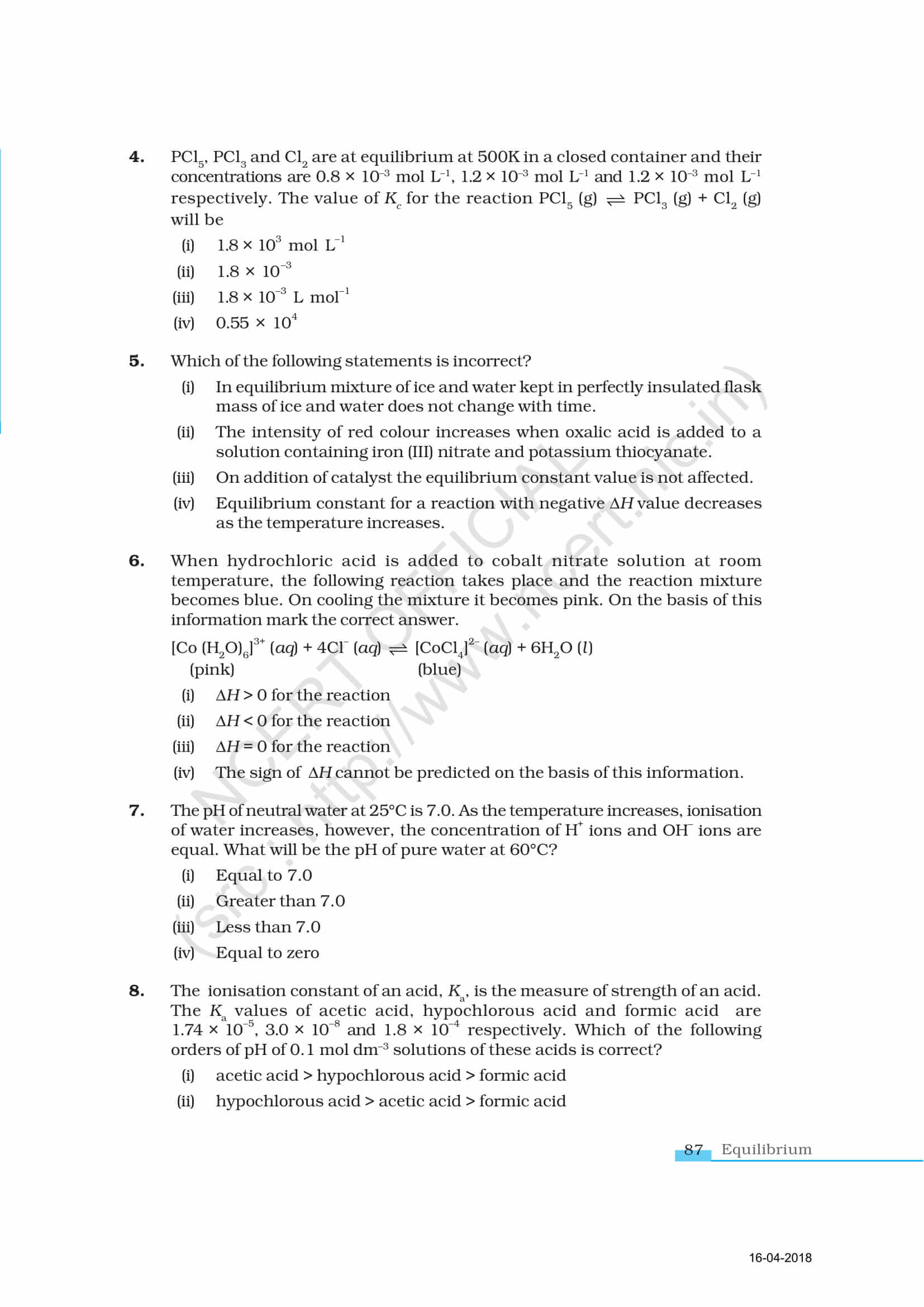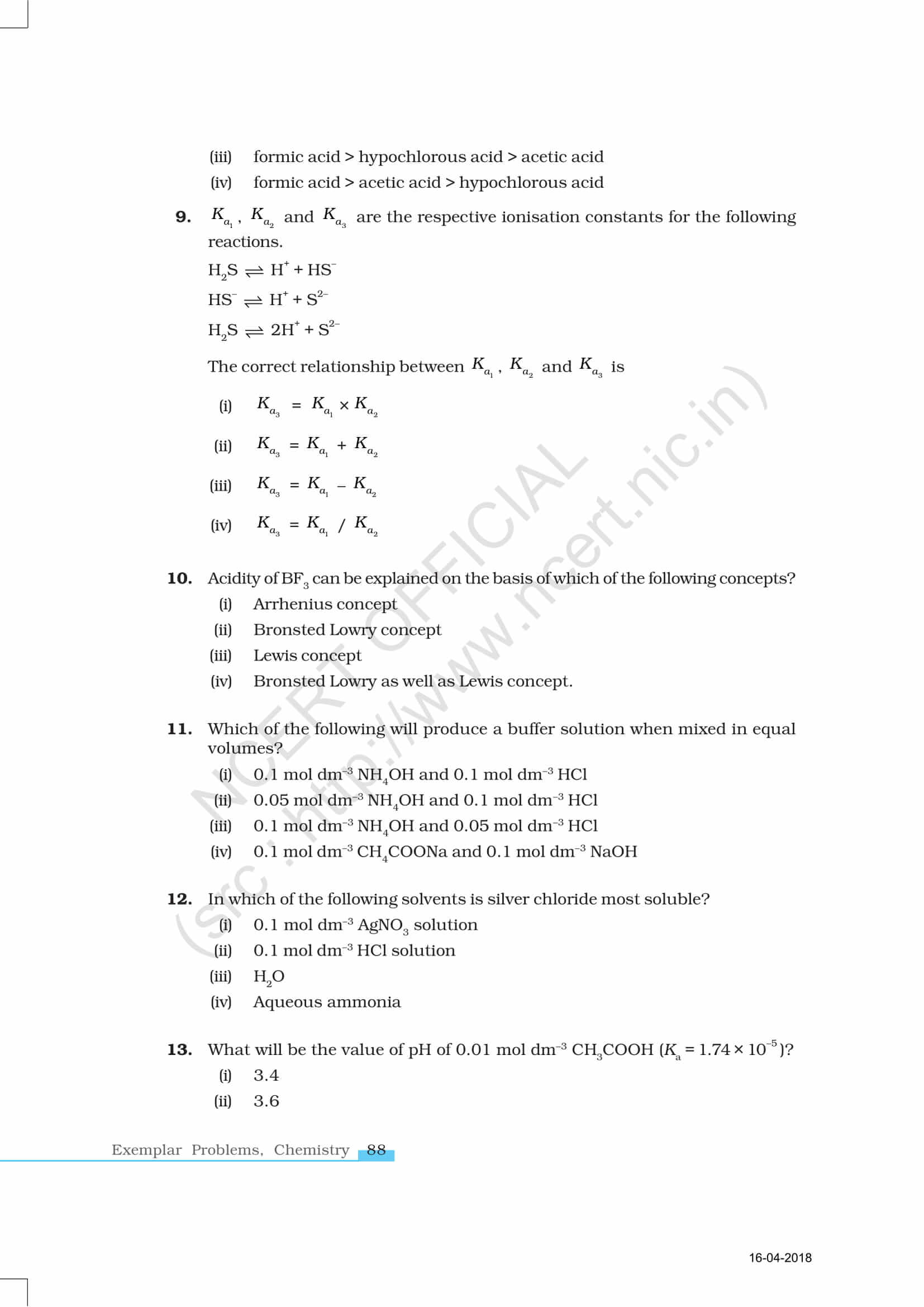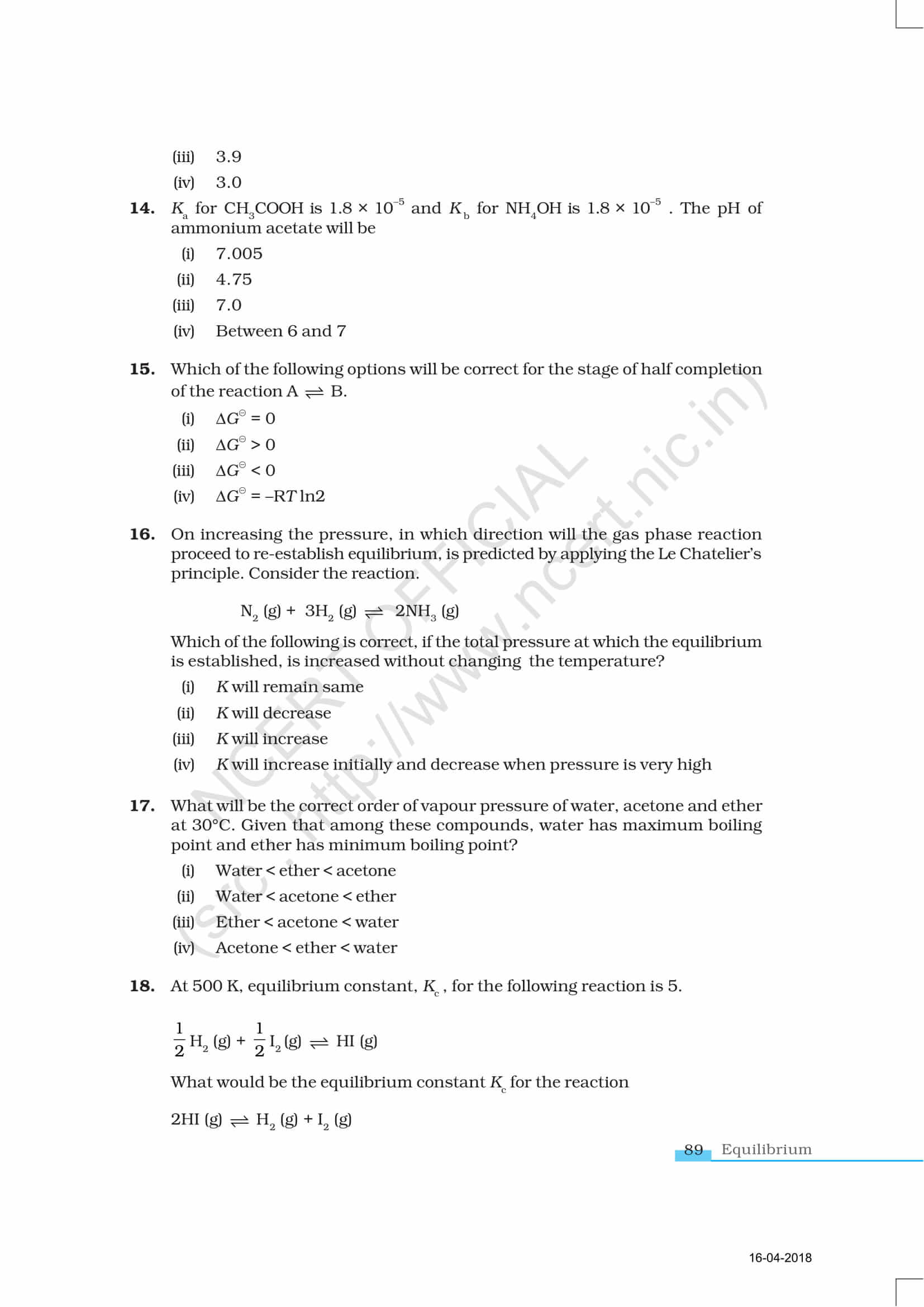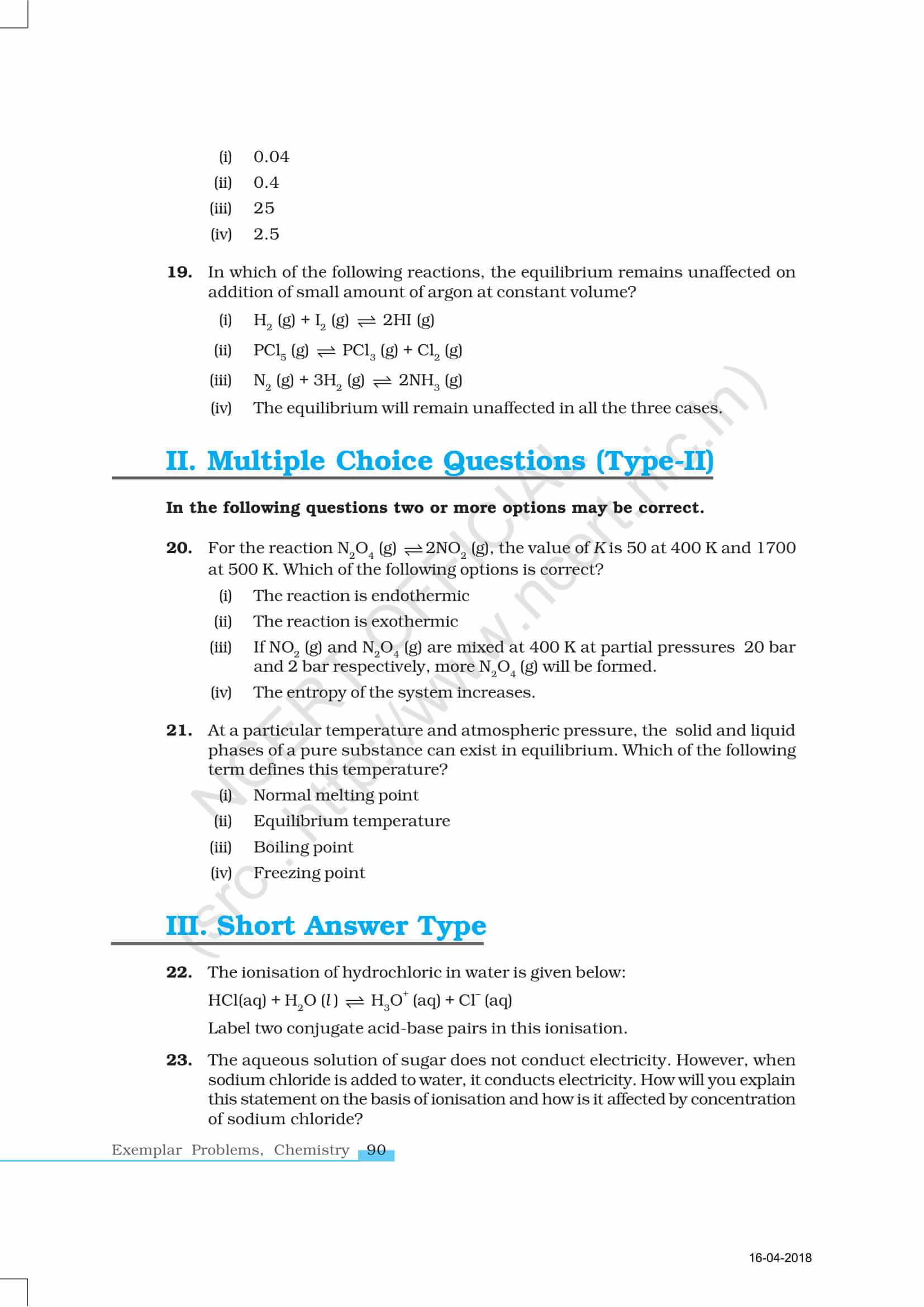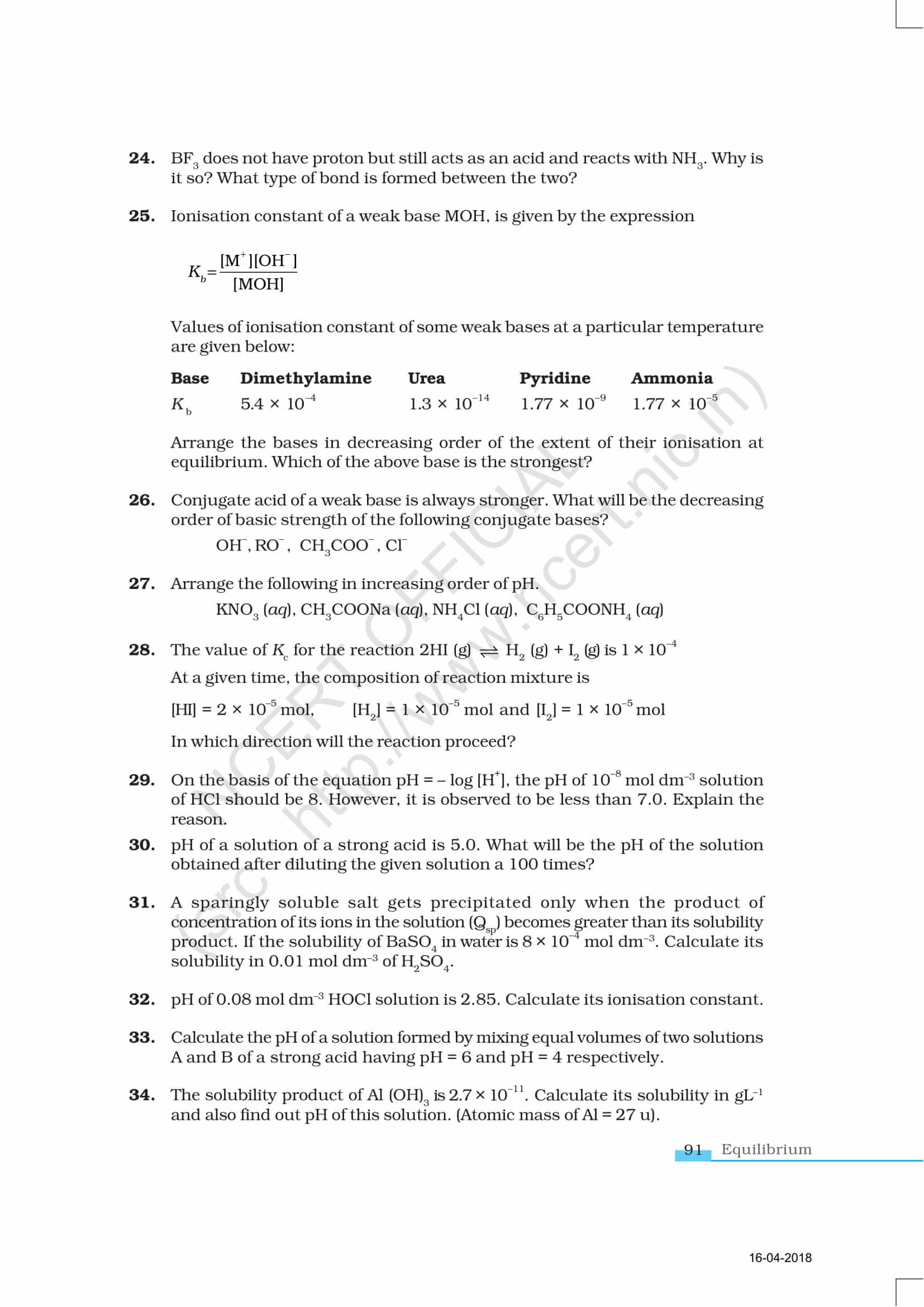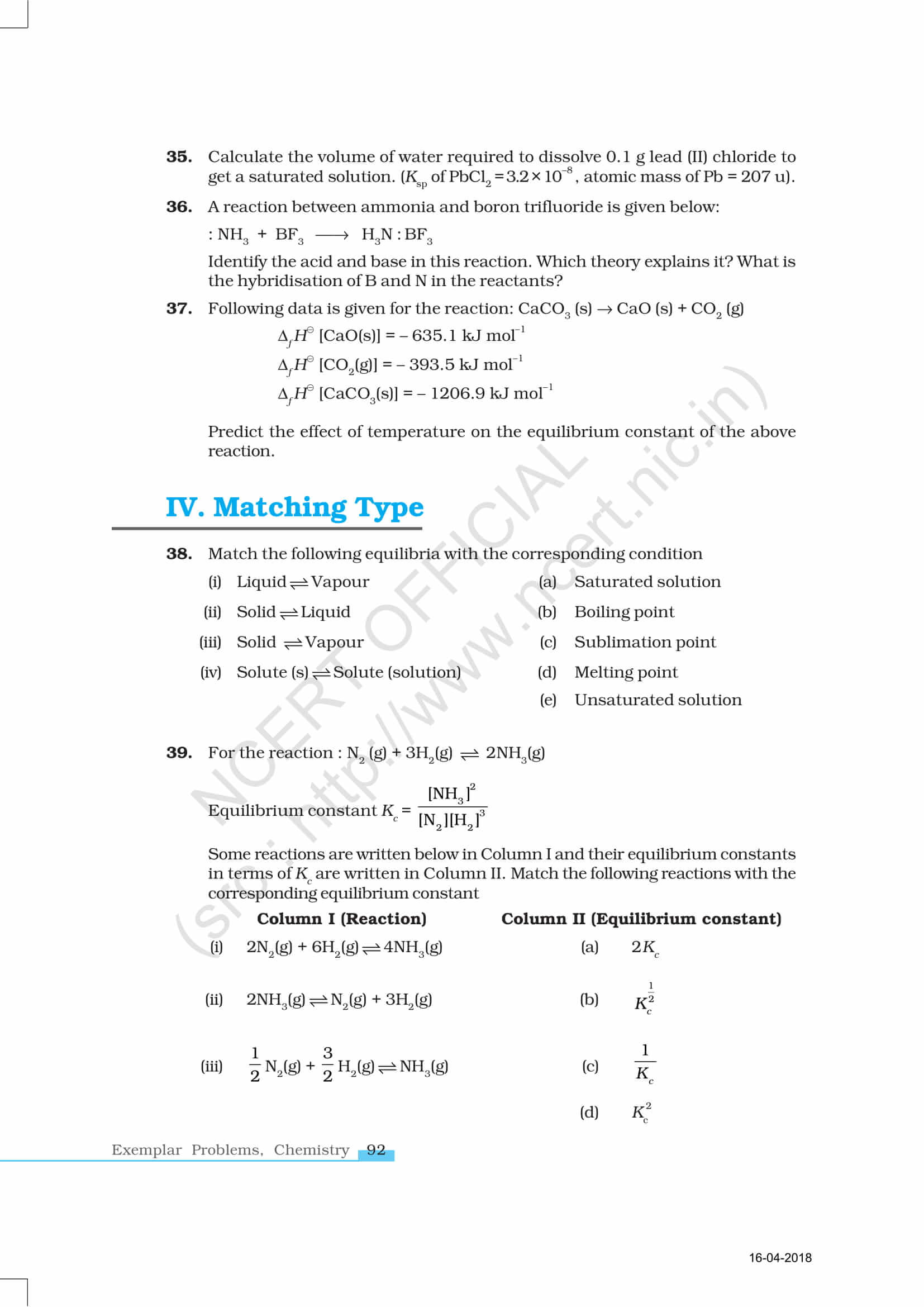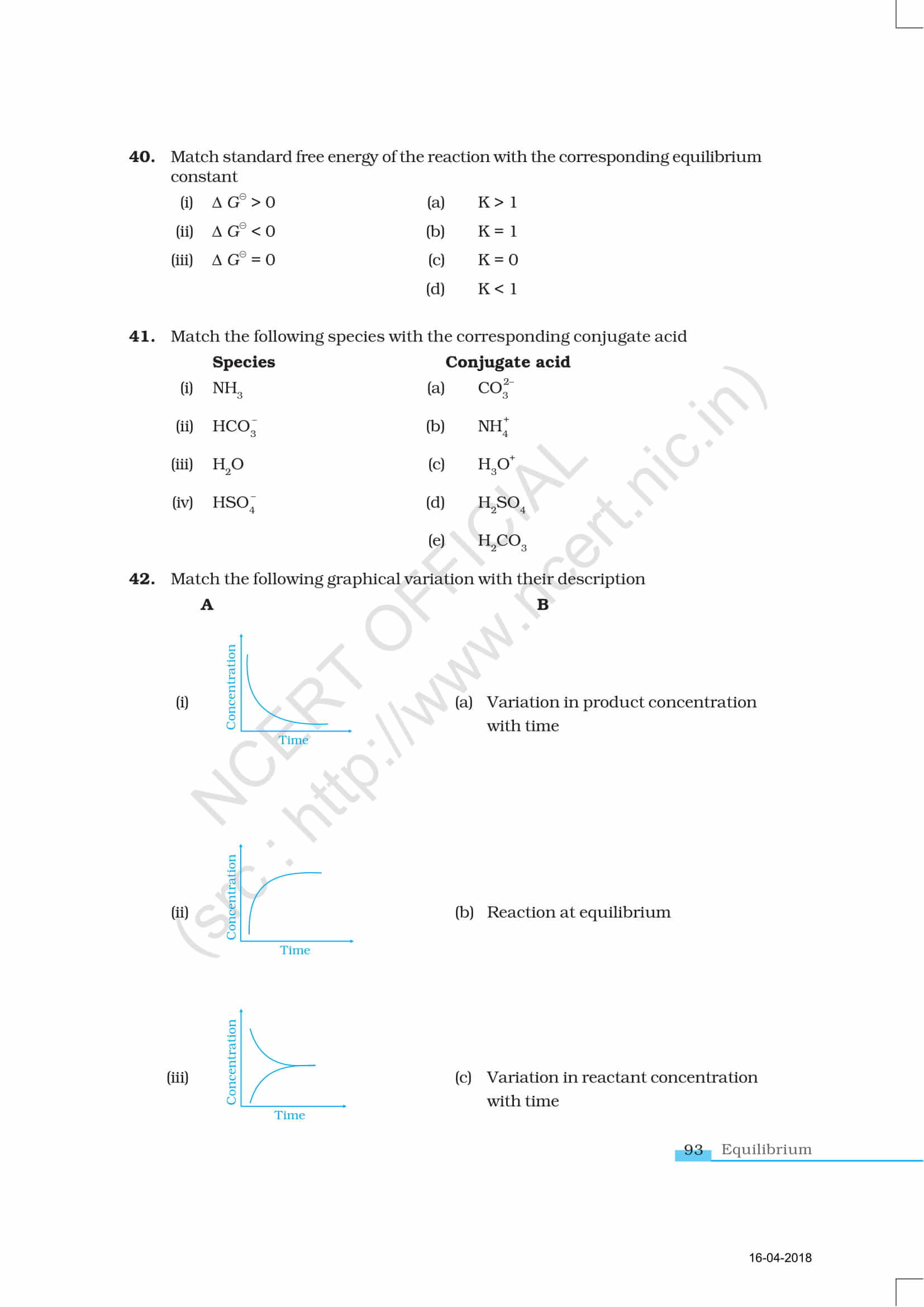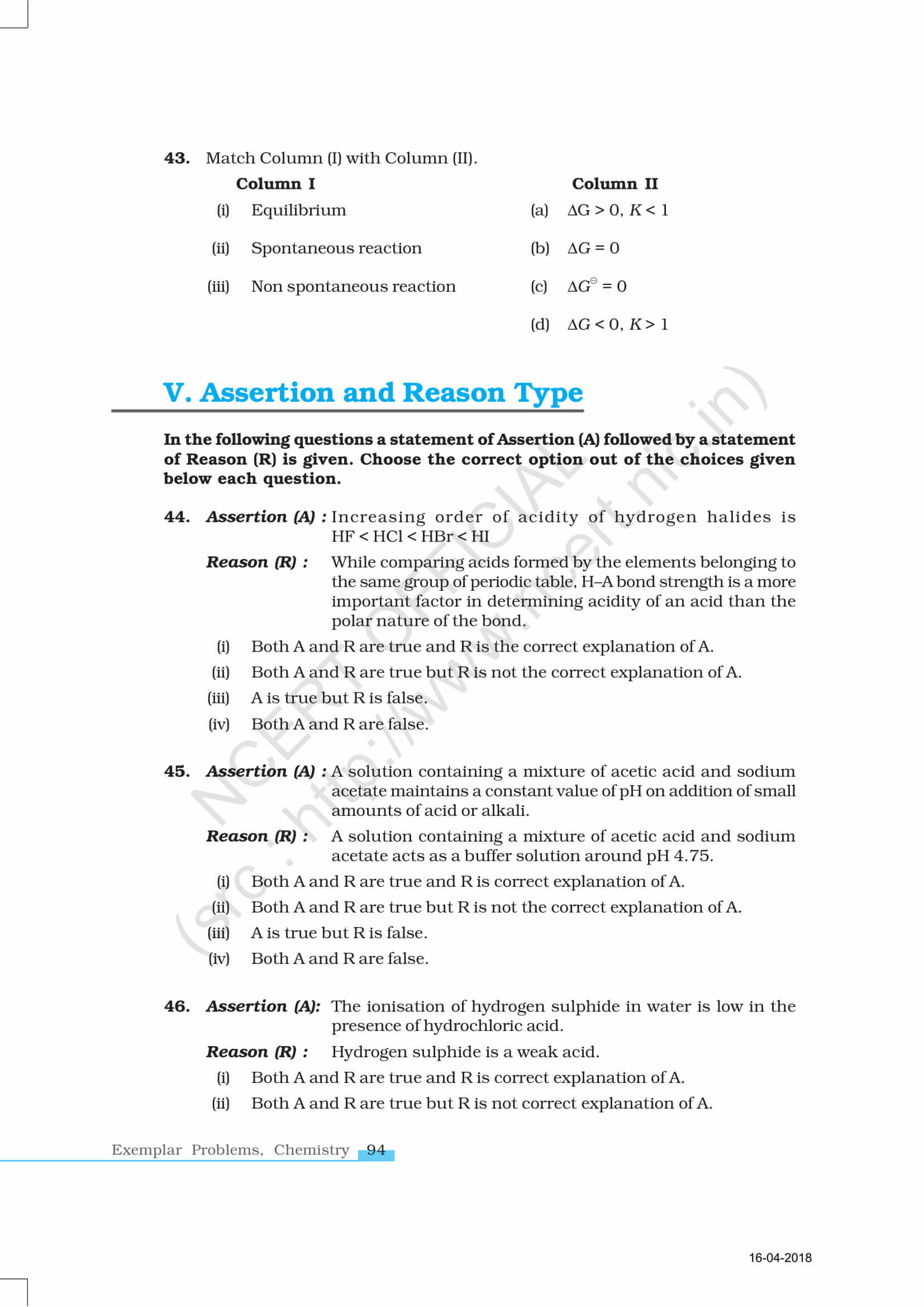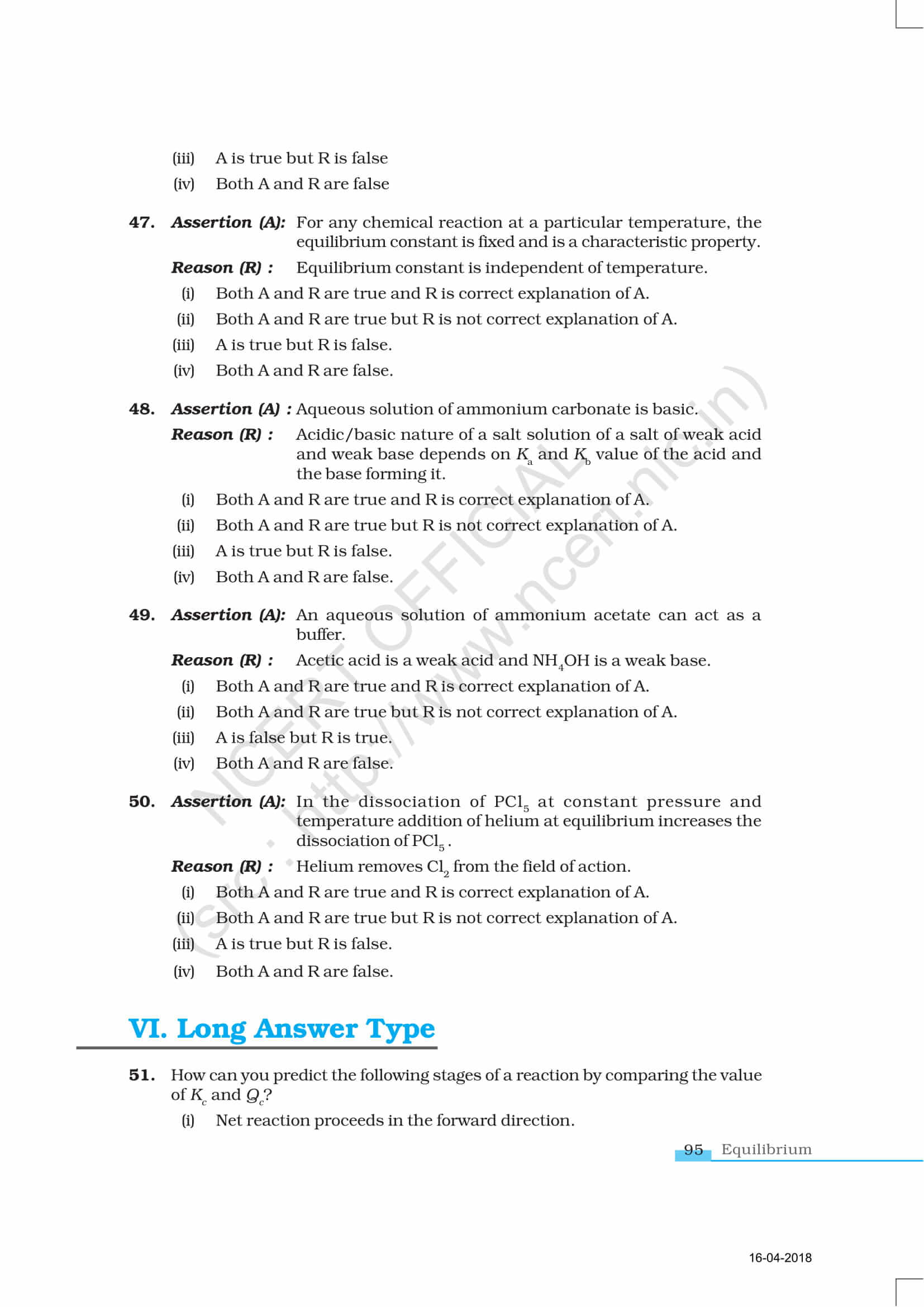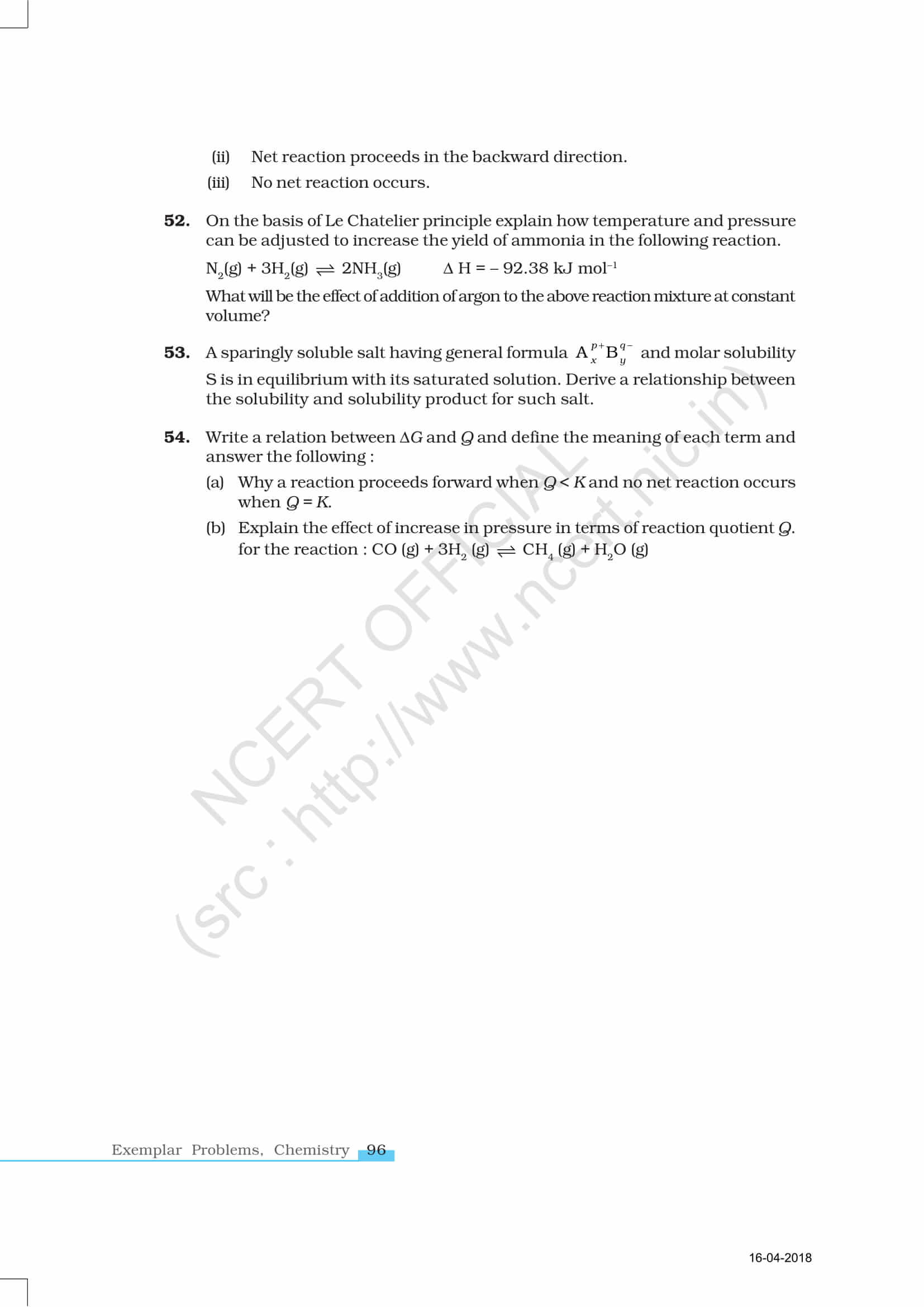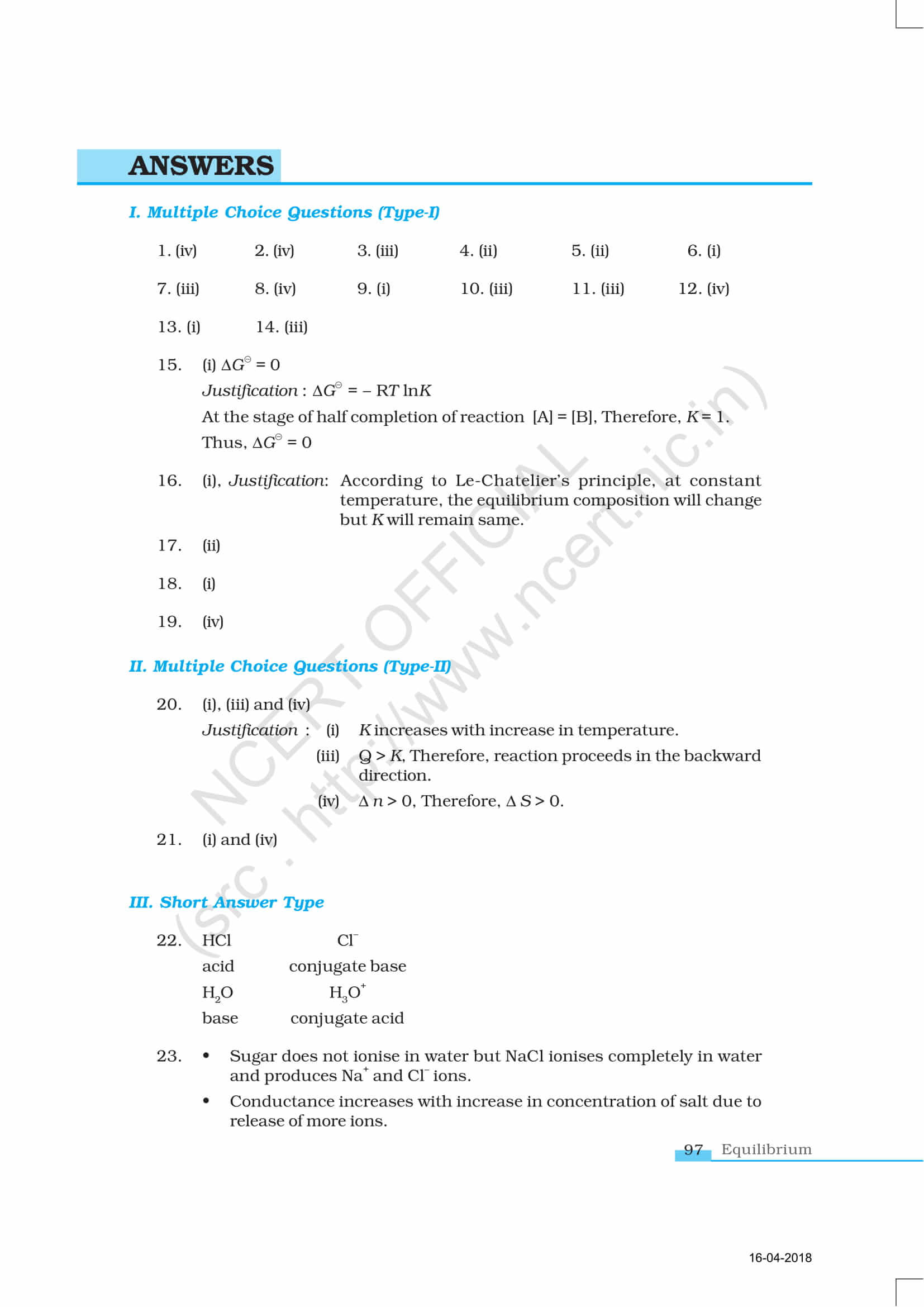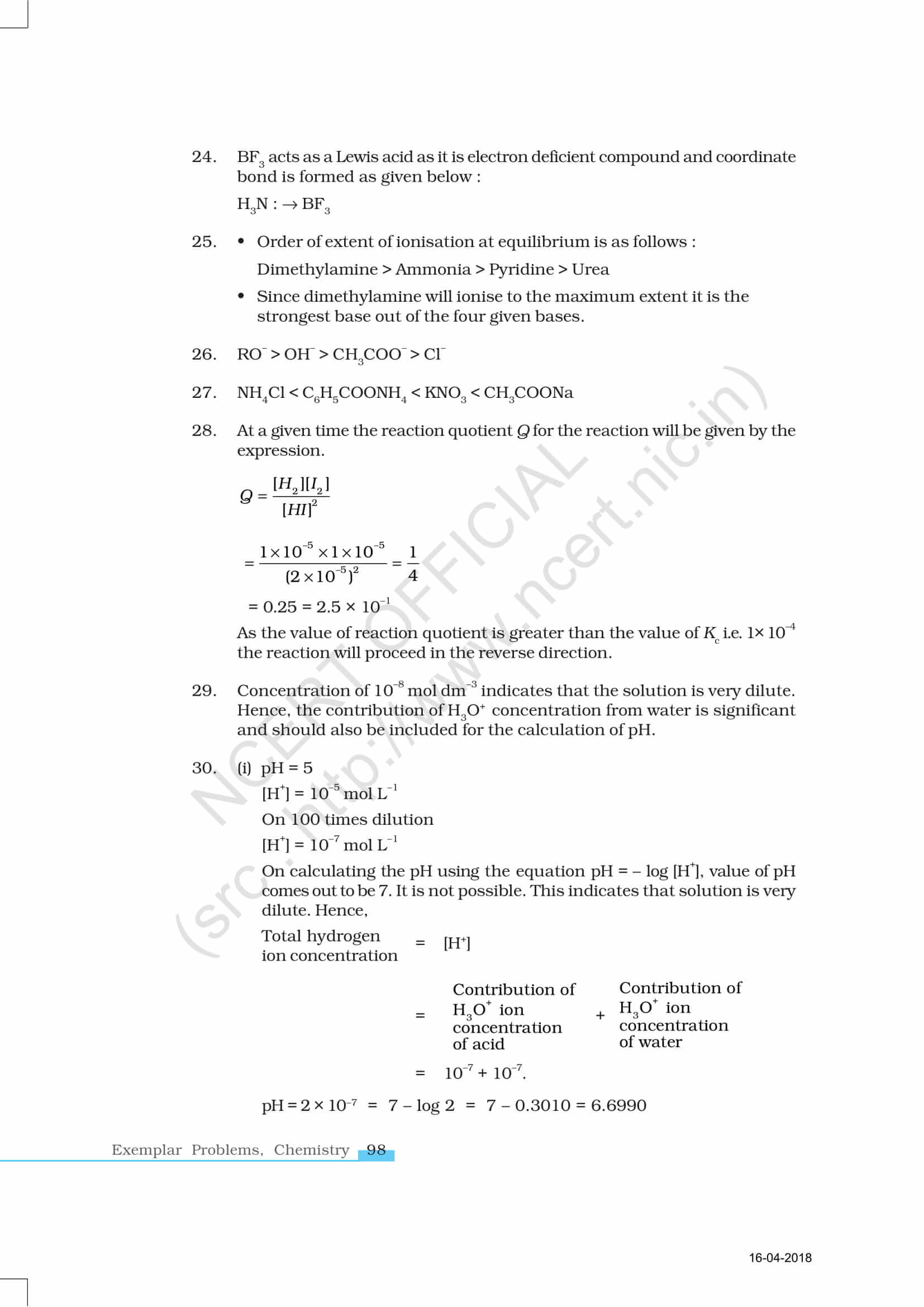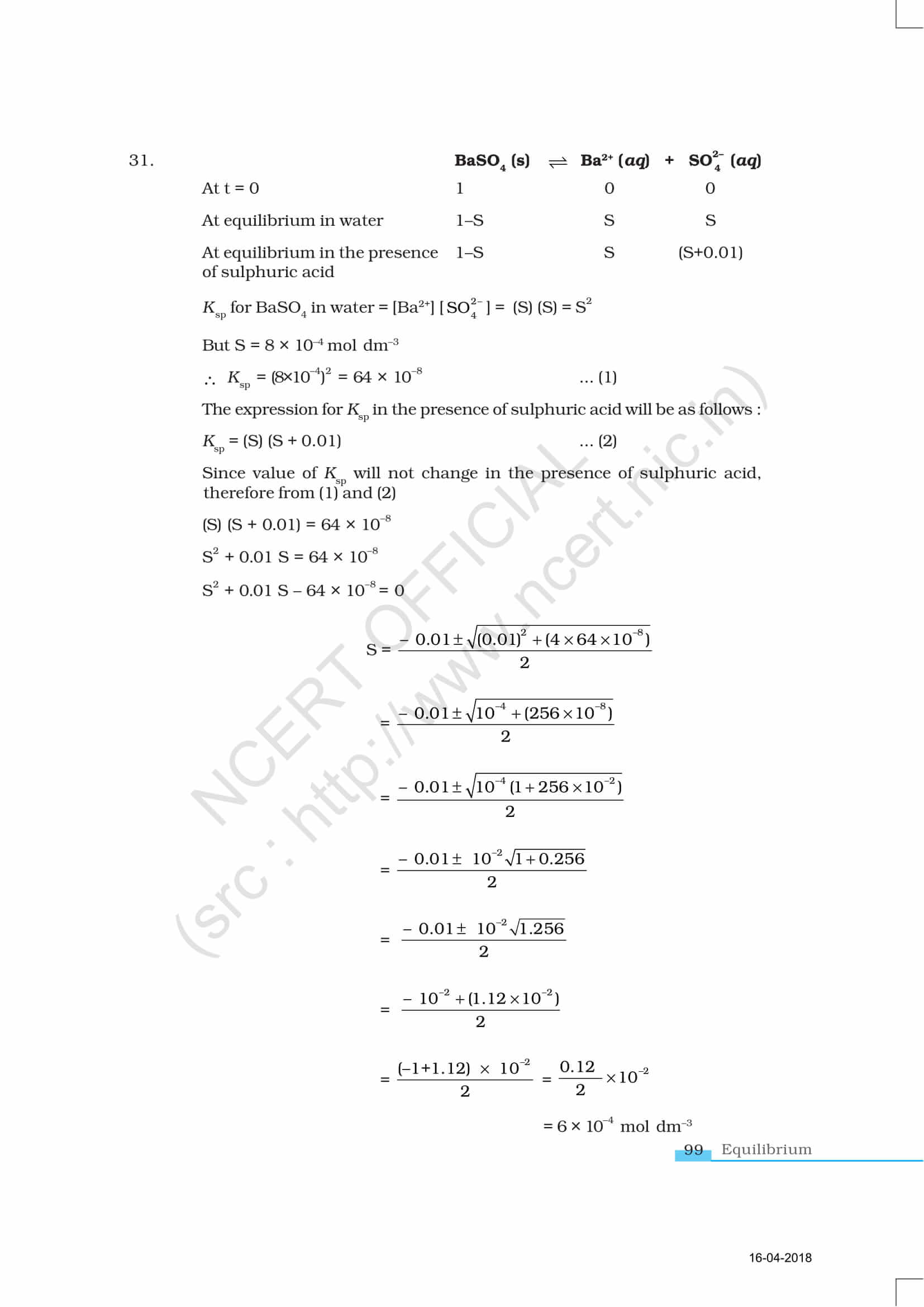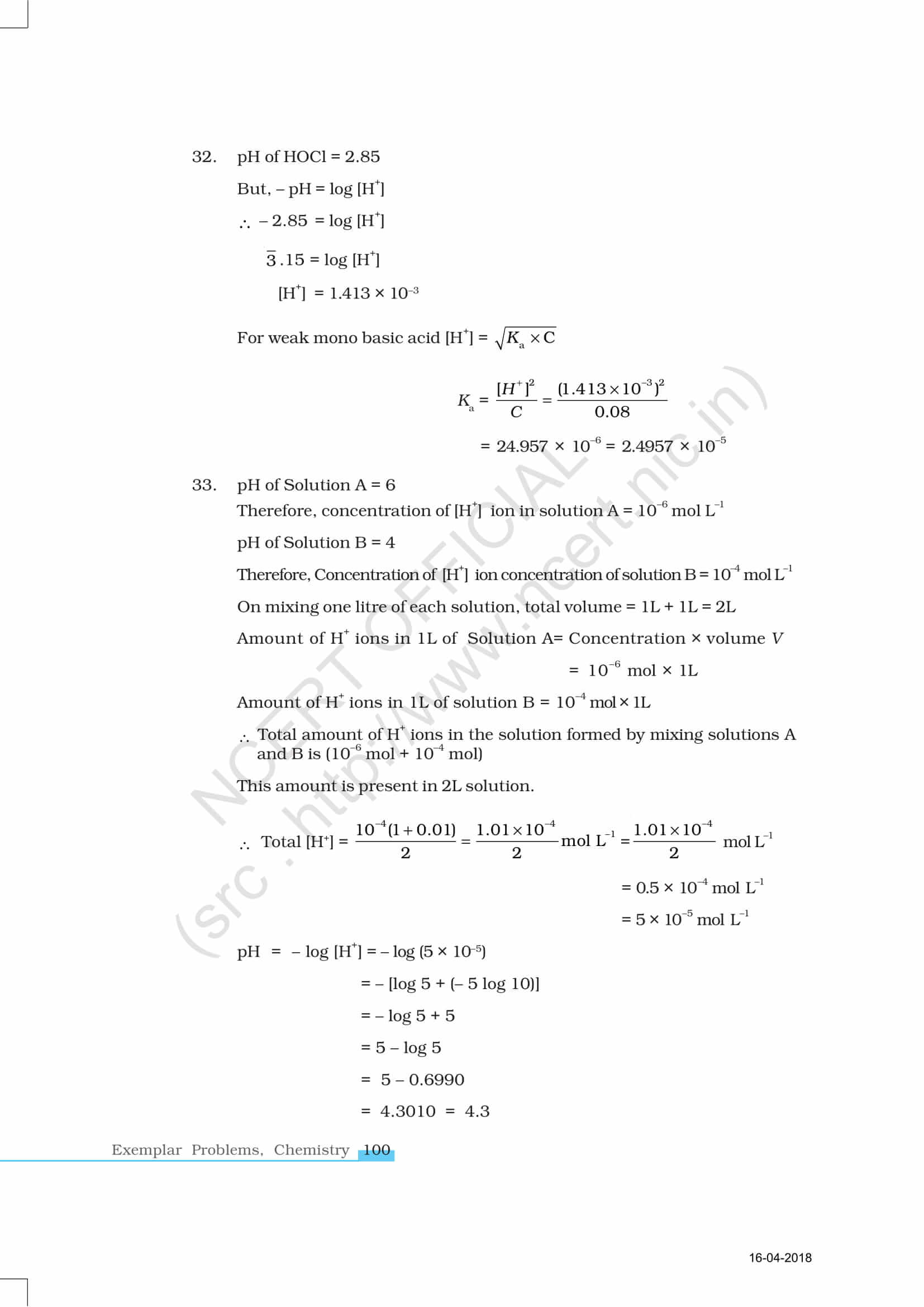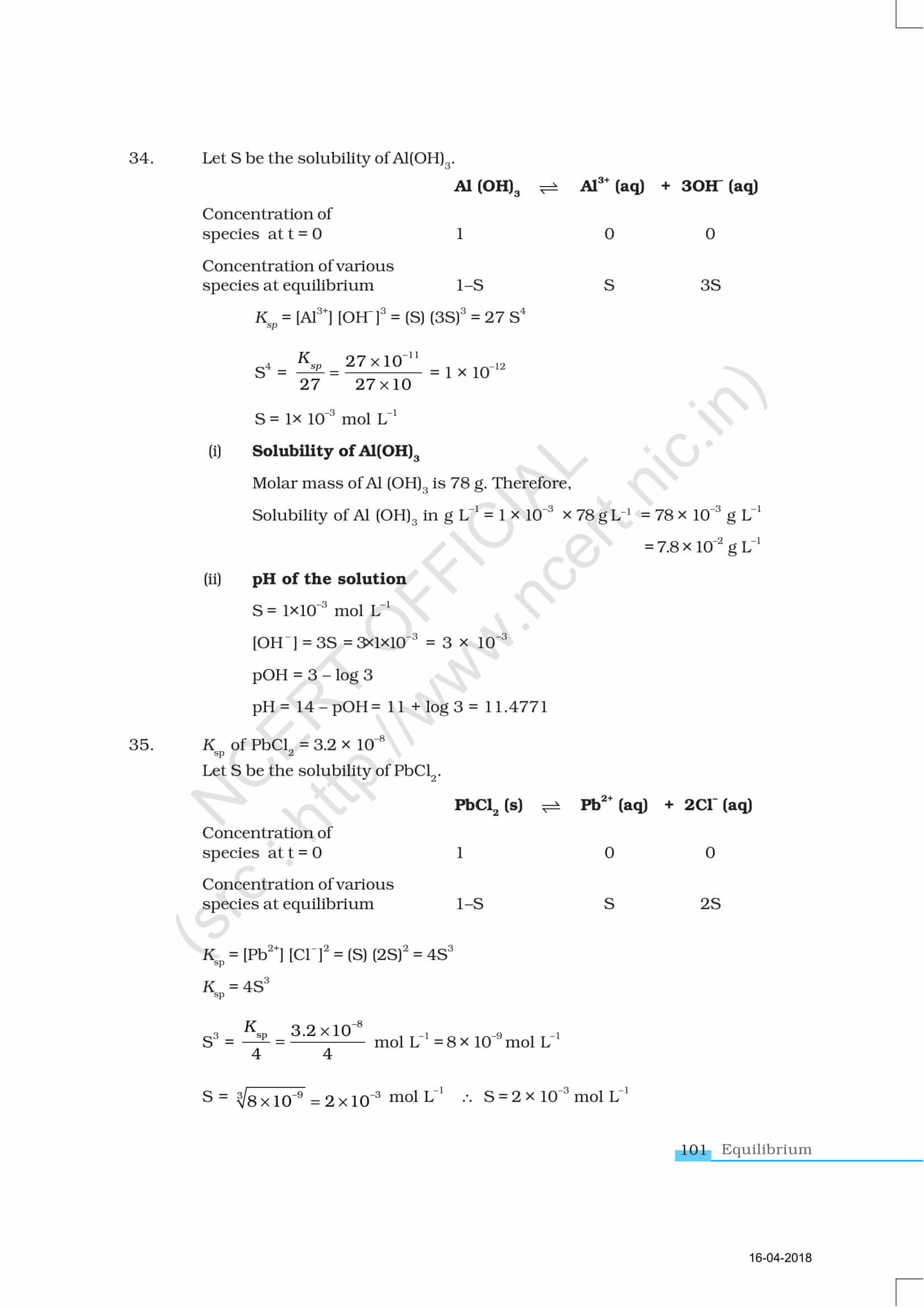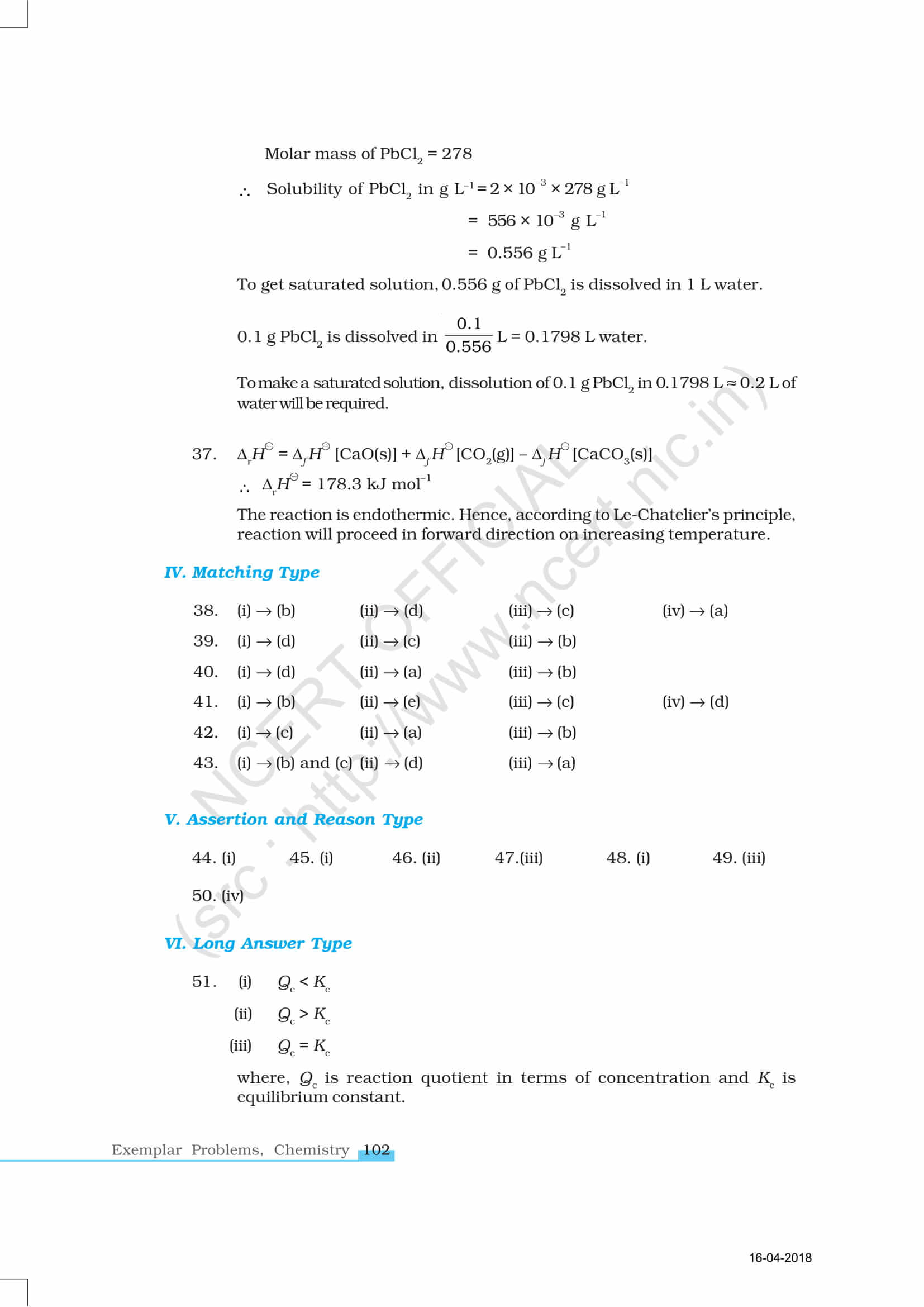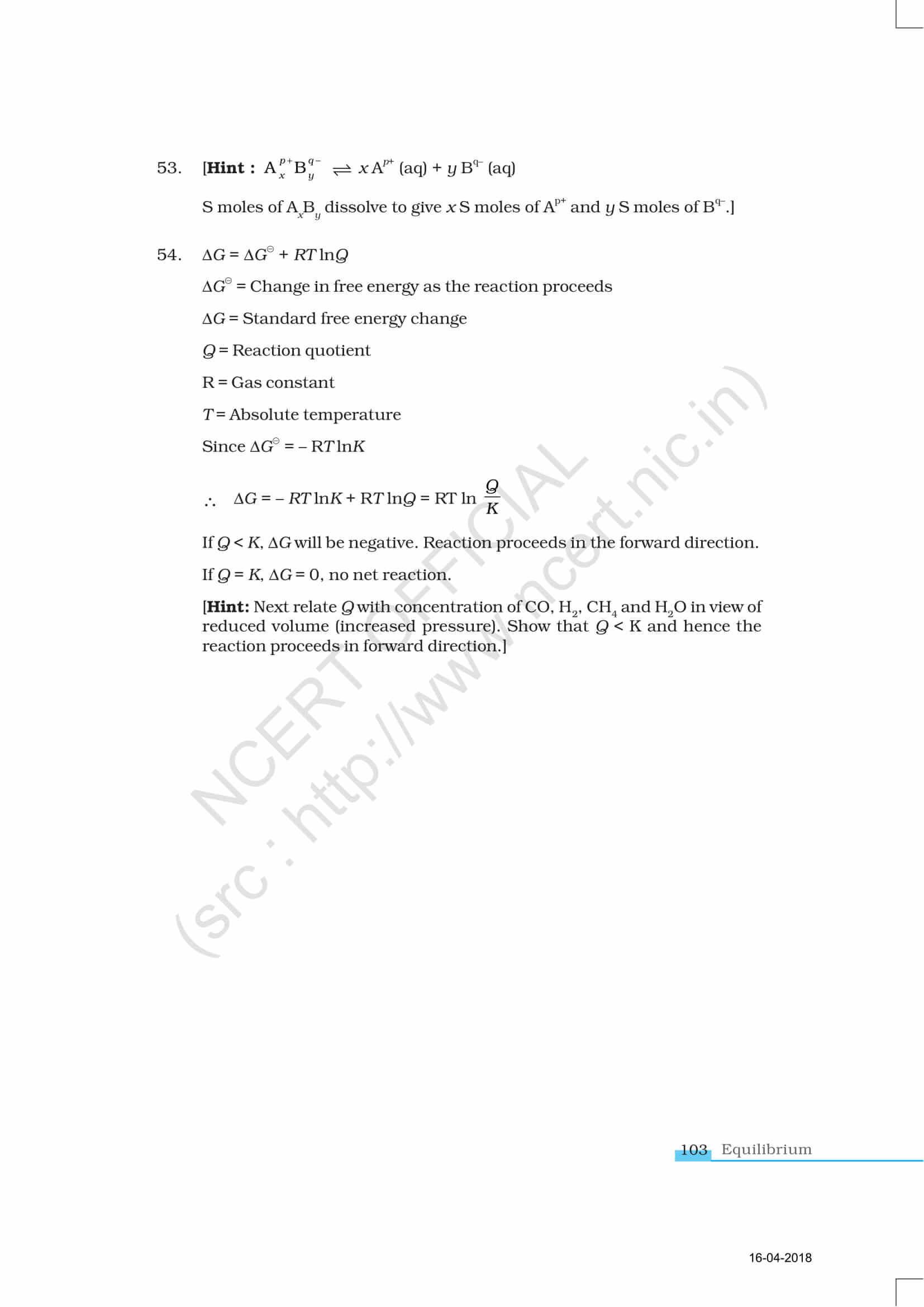 BYJU'S providehigh-quality learning content that helps the students clear their exam with flying colours. BYJU'S also provide the necessary support for the students throughout their educational journey. Taking this into consideration, BYJU's has some of the best subject experts who can guide students to learn the subject and its concepts in a more simple and conceptual manner. In order to help students complete and succeed in their journey, BYJU's keeps a track of all the progress that student's make and offers feedback on regular intervals after some assessment.