NCERT exemplar chemistry class 11 Chapter 8 Redox Reaction help students test their knowledge about Redox Reaction and learn about the different concepts related to it. The exemplary for chapter 8 we are offering consists of the main questions covering all the topics in the NCERT exemplary book. Along with textbook solutions, these solutions provide problems and worksheet that guides you in understanding the topic thoroughly. The questions and explanations have been prepared and solved by our top subject experts as per the latest CBSE syllabus (2018-19). The set of solutions for NCERT class 11 chemistry chapter Redox Reaction is available in the form of a PDF which is very beneficial as students can freely download it from our website and use it at any other time as resource material.
NCERT exemplar chemistry class 11 Chapter 8 pdf has varieties of question including MCQ'S, fill in the blanks, match the following, short and long answer questions, worksheets, exercises, tips and tricks that are crucial for your class 11 chemistry examination and graduate entrance examinations.
Before solving the questions let us understand what redox reaction is. An oxidation-reduction (redox) reaction is a type of chemical reaction that involves the transfer of electrons between two species.
Topics of Class 11 Chemistry Chapter 8 Redox Reactions
Classical Idea Of Redox Reactions – Oxidation And Reduction Reactions
Redox Reactions In Terms Of Electron Transfer Reactions

Competitive Electron Transfer Reactions

Oxidation Number

Types Of Redox Reactions
Balancing Of Redox Reactions
Redox Reactions As The Basis For Titrations
Limitations Of Concept Of Oxidation Number

Redox Reactions And Electrode Processes.
Learn important concepts of redox reactions by solving NCERT exemplar class 11 chemistry chapter 8 redox reaction provided here.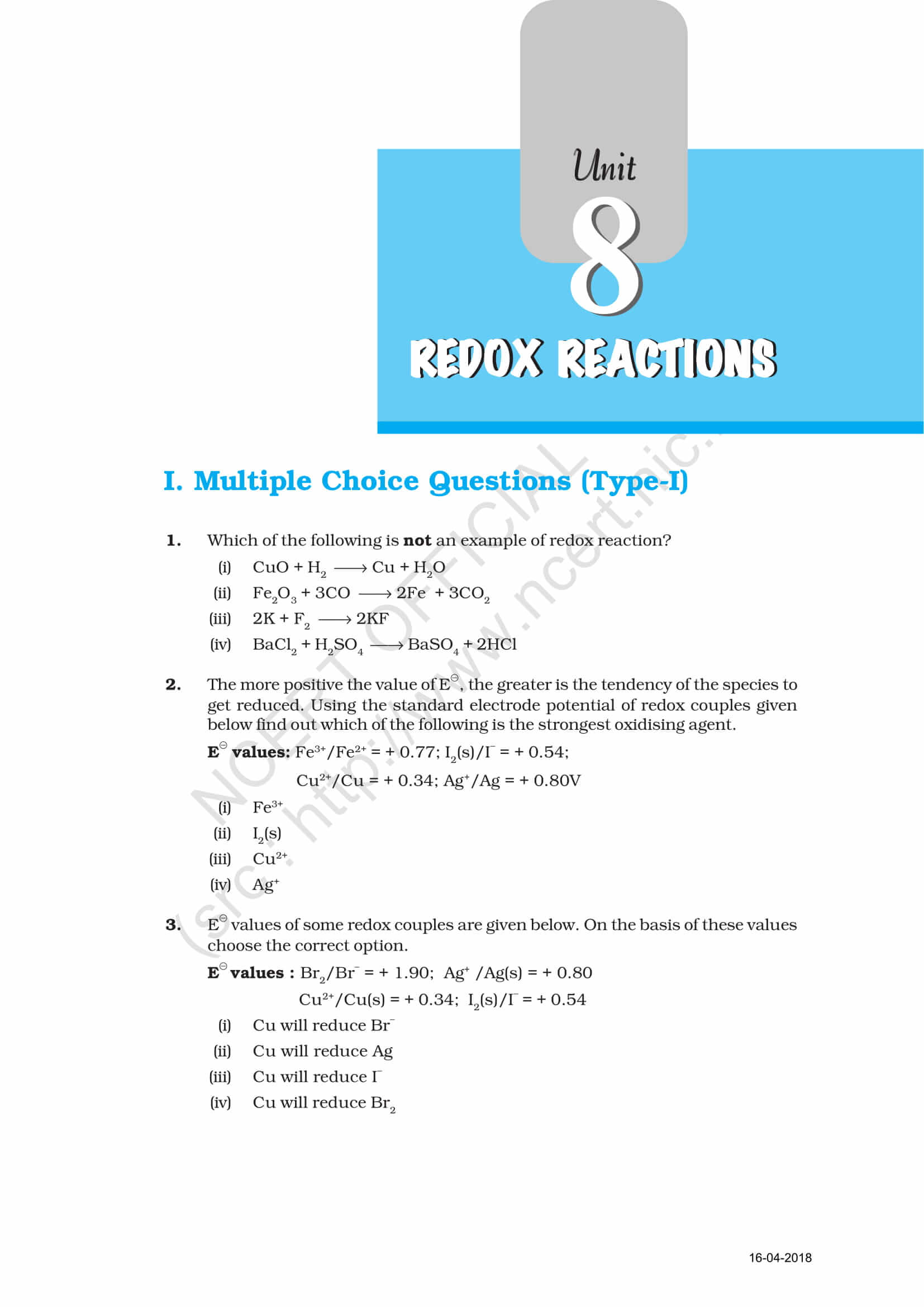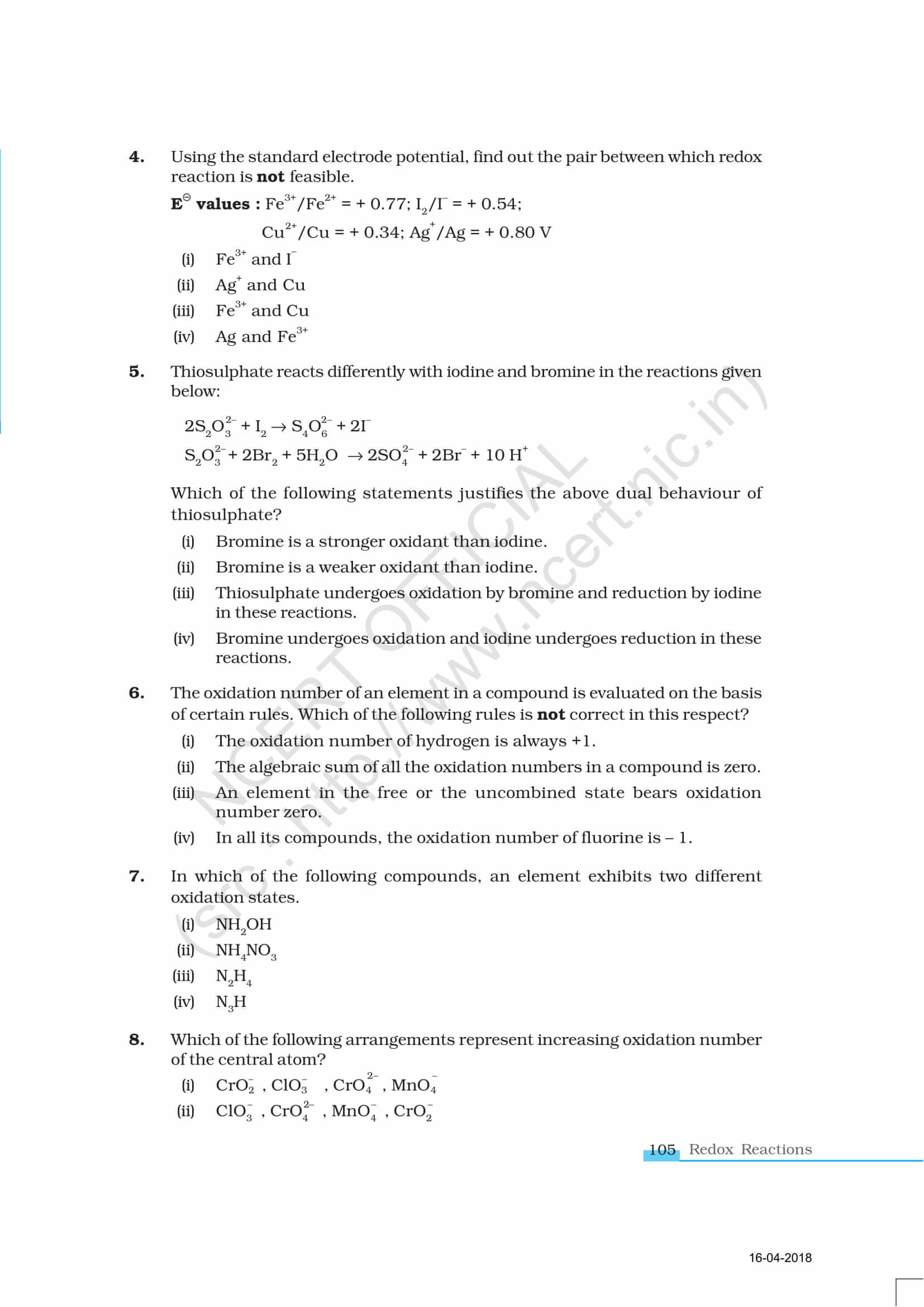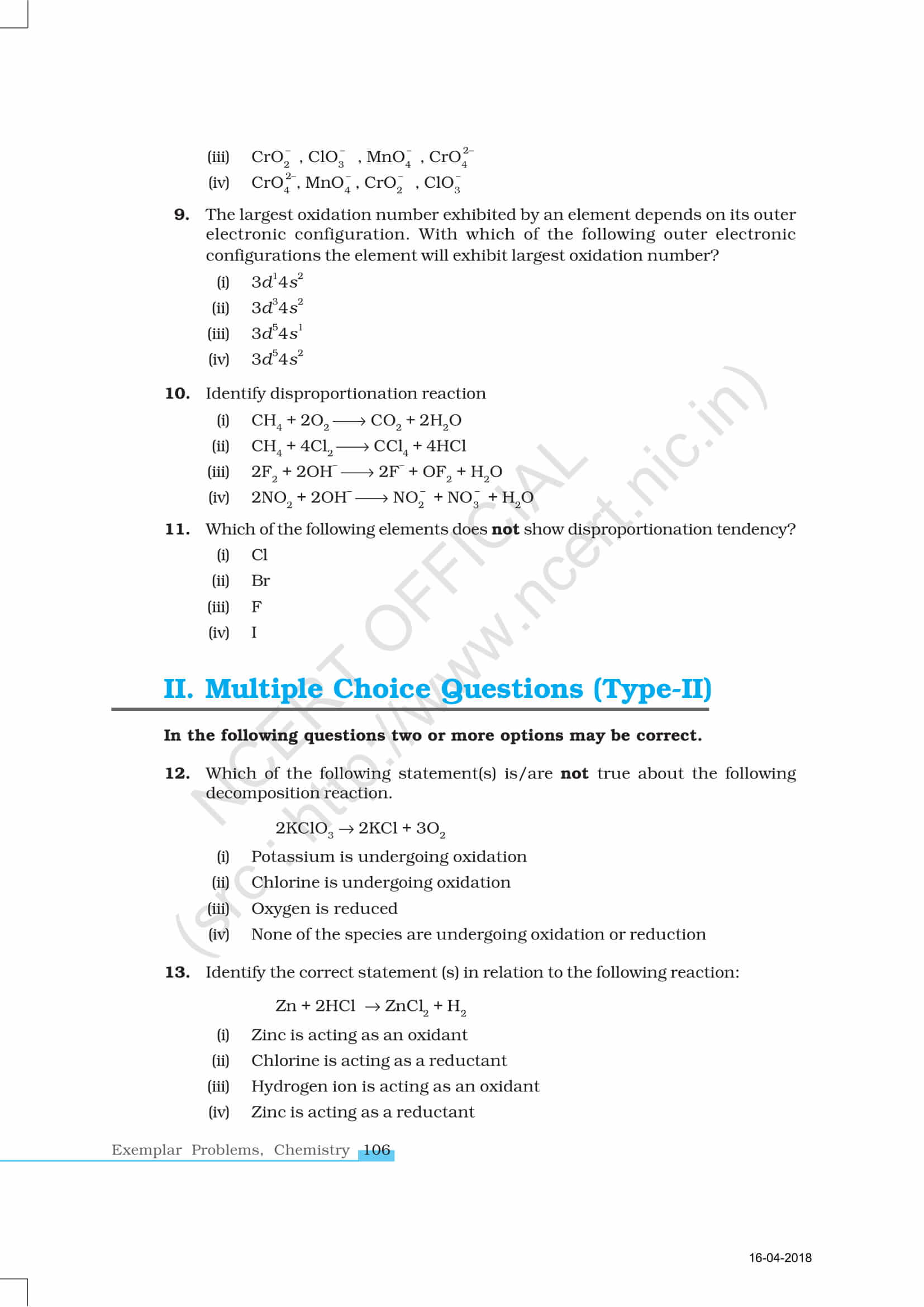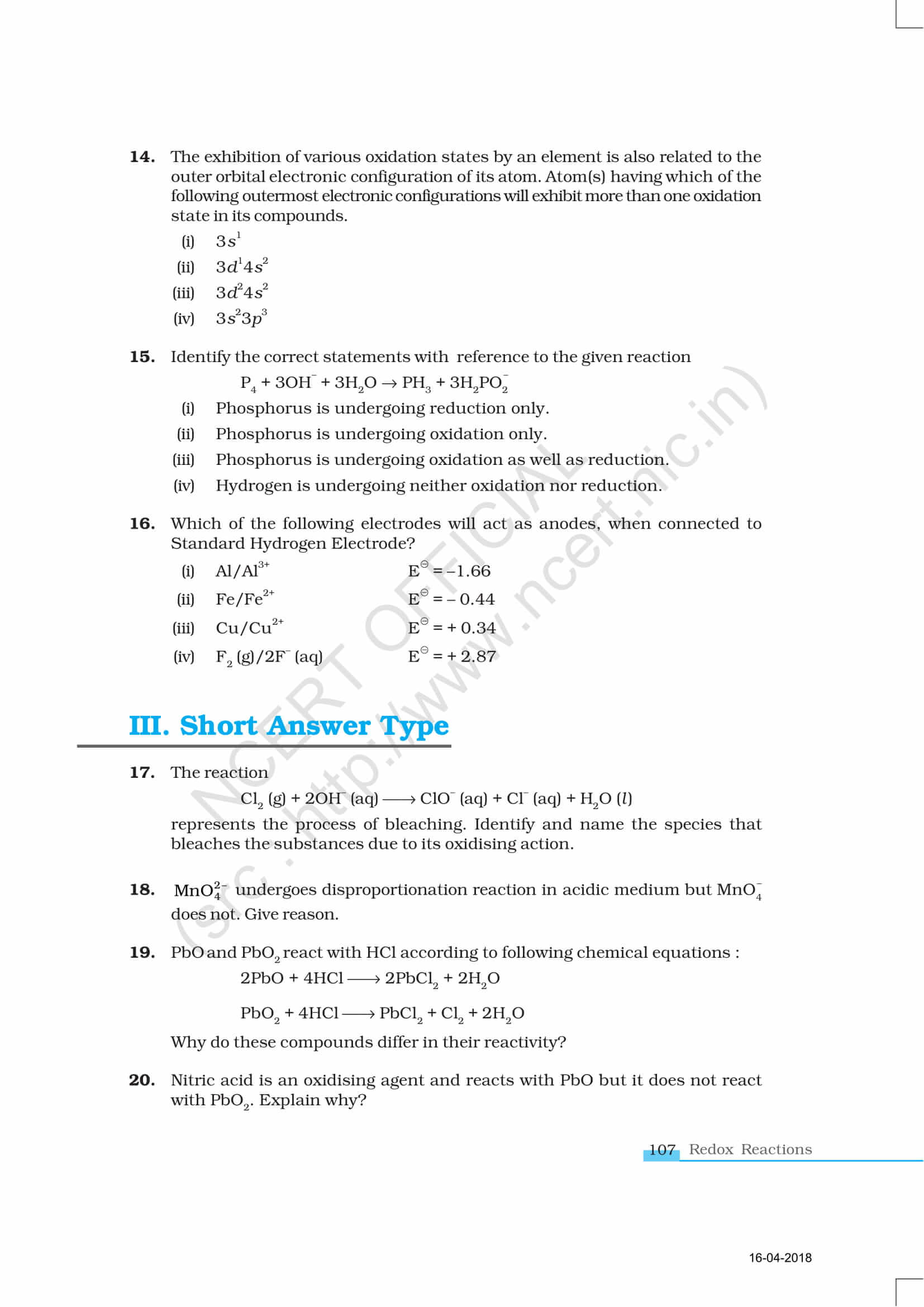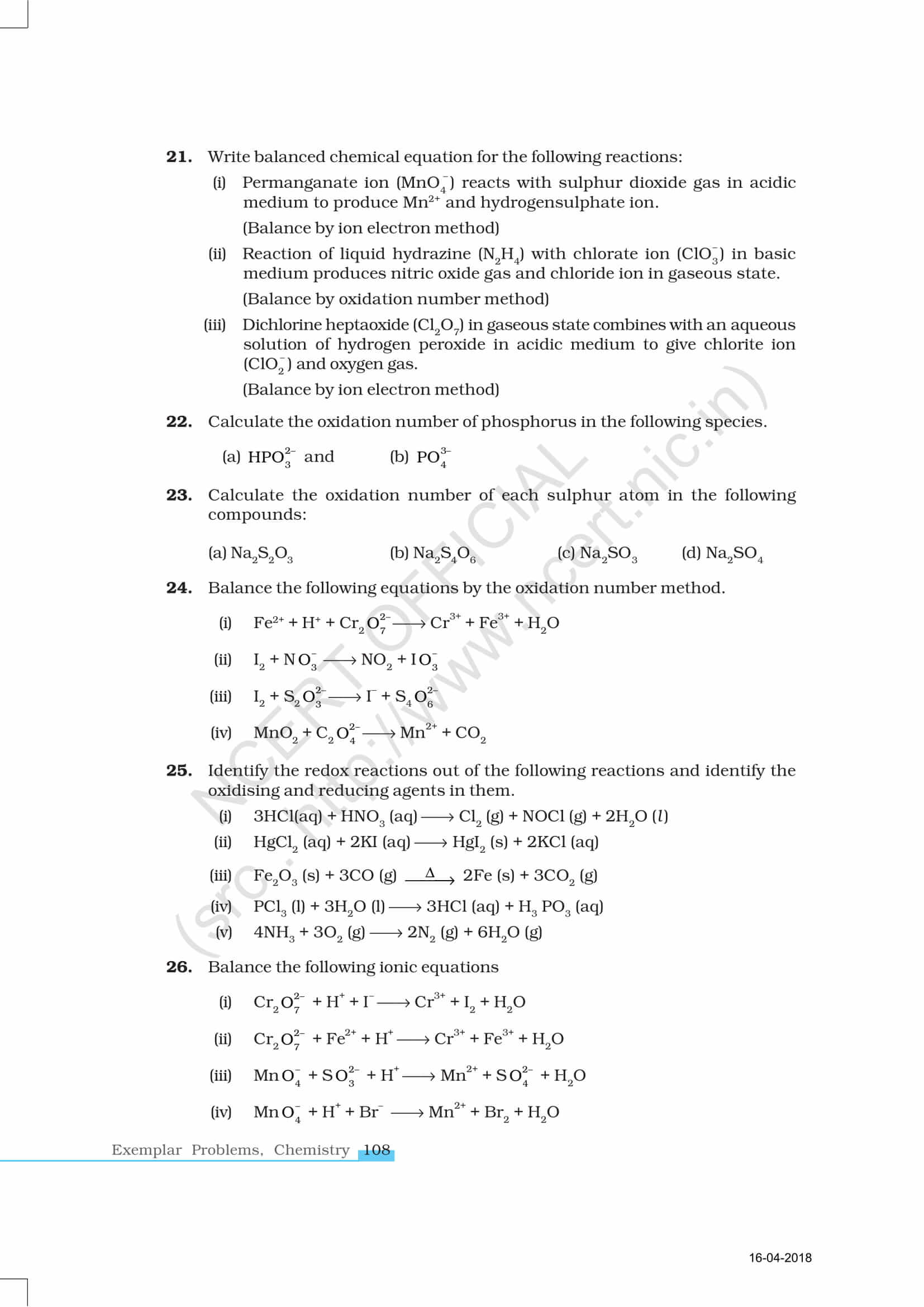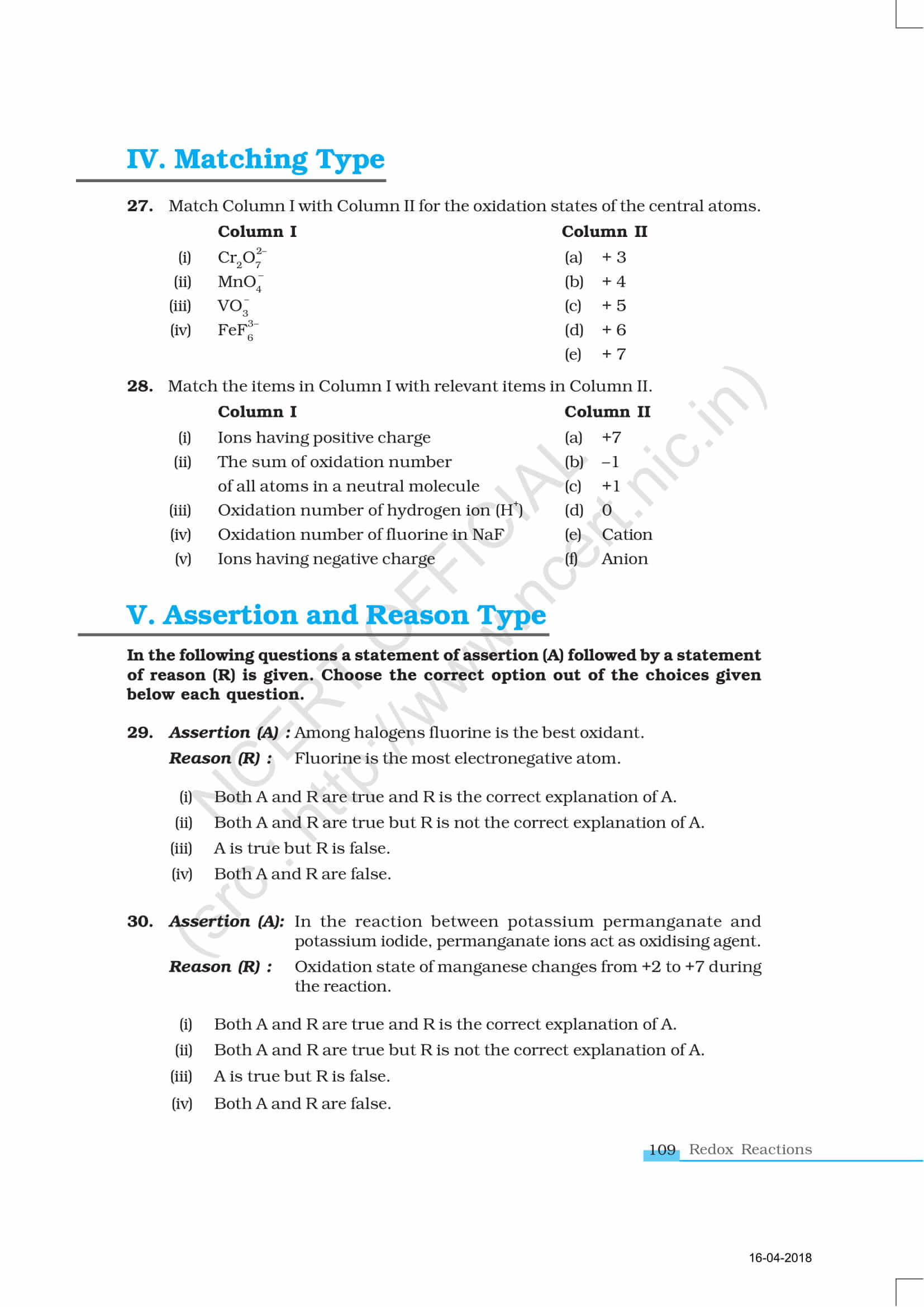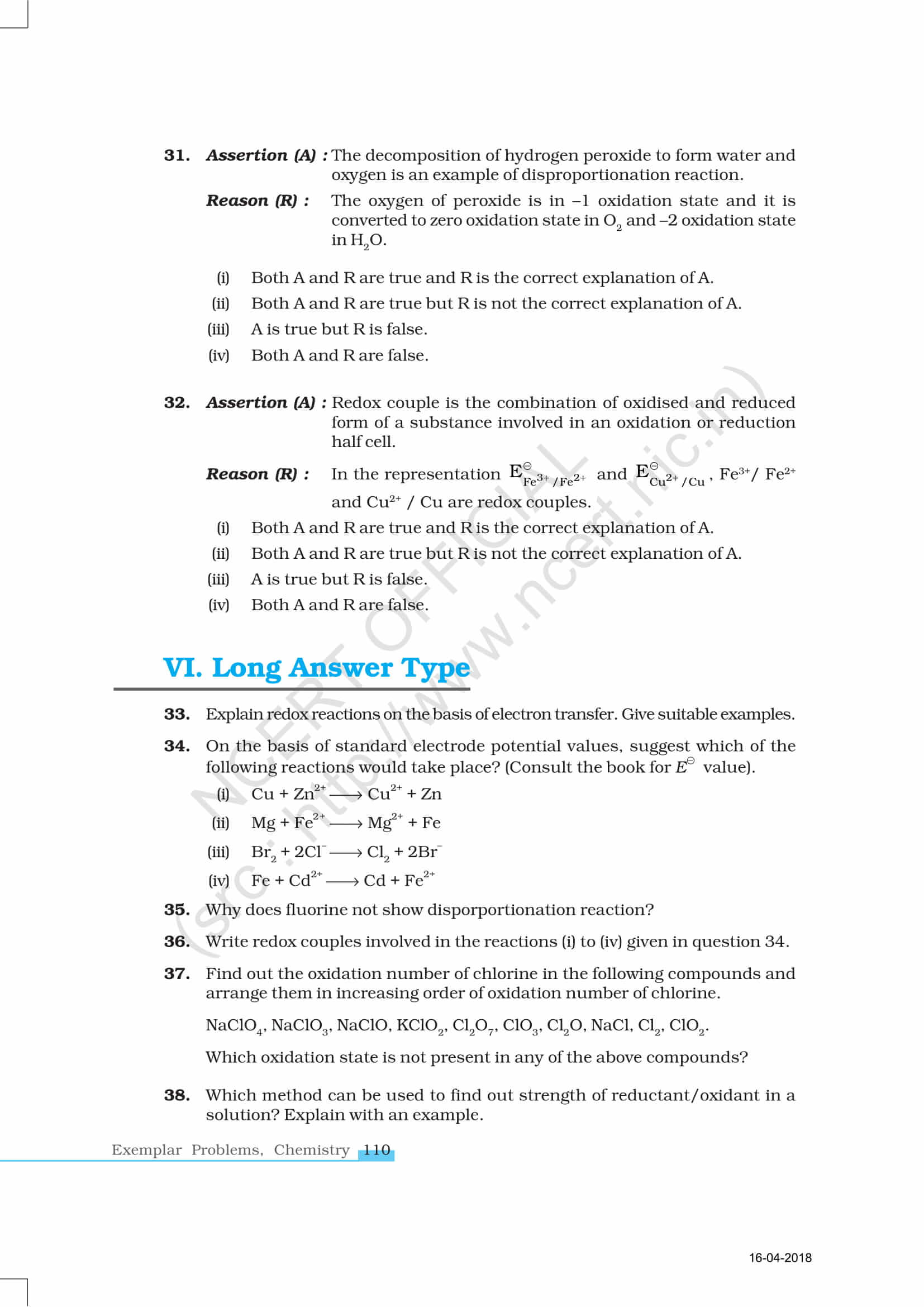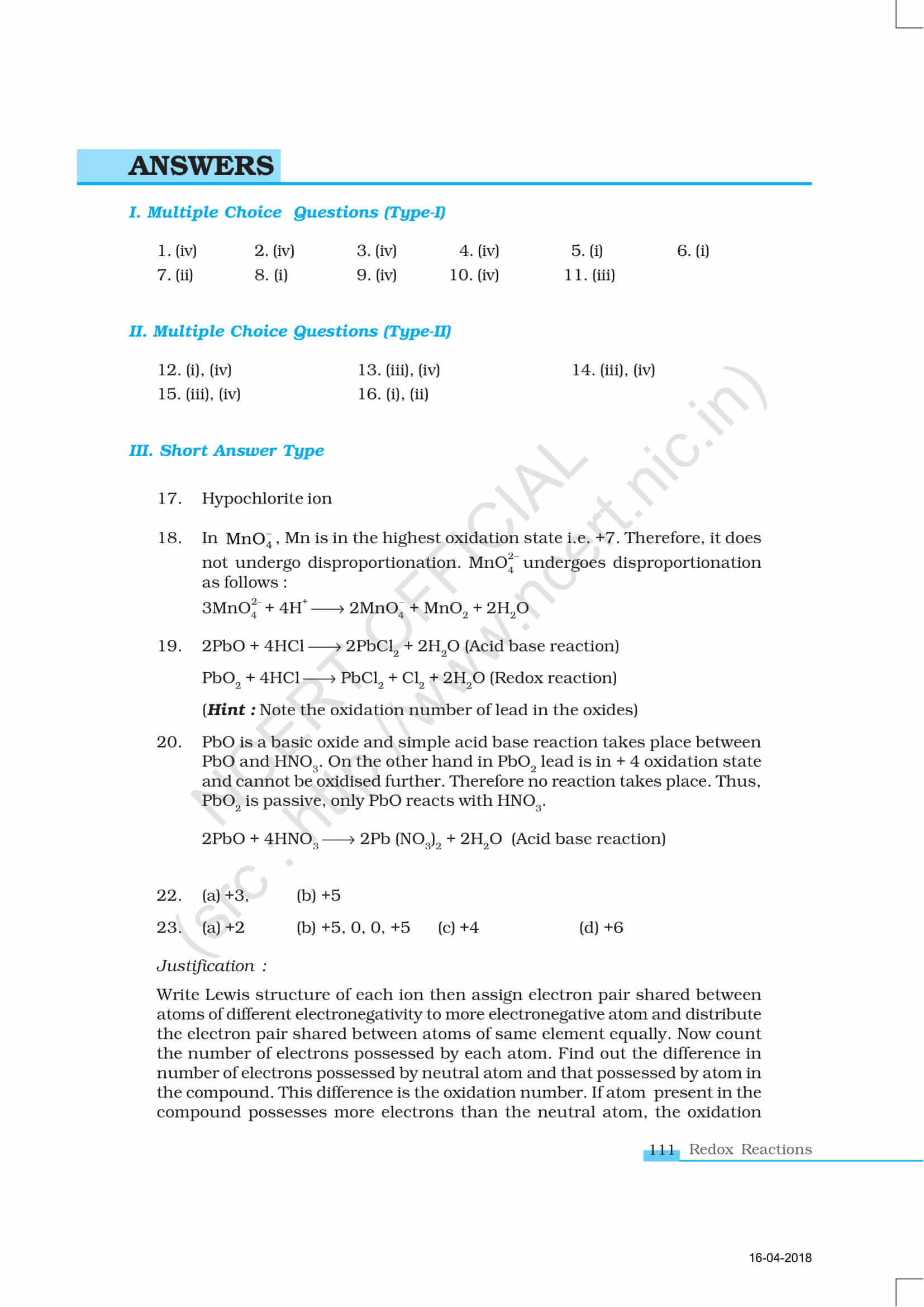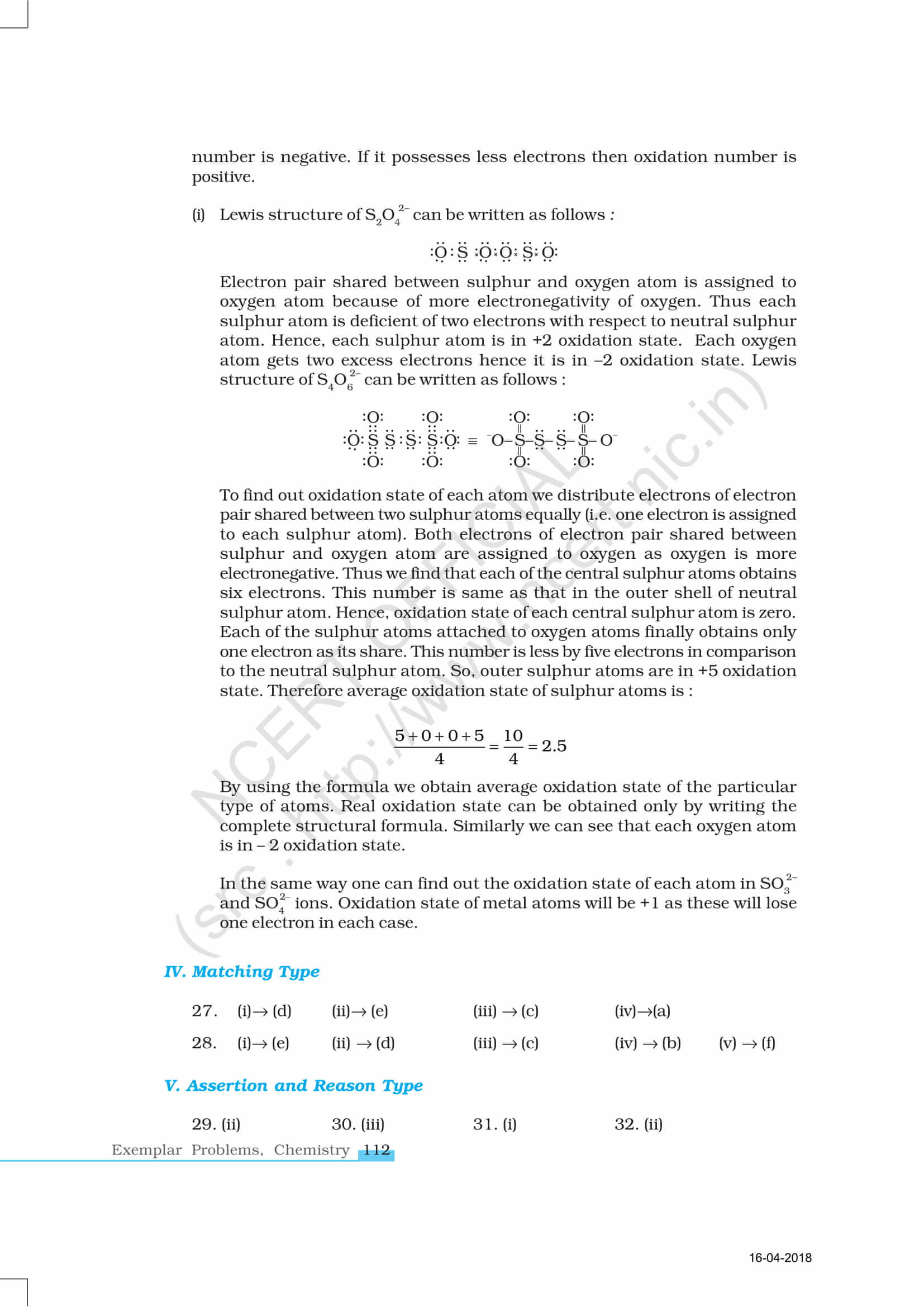 The topics given in class 11 syllabus are the basics to the topics to be taught in class 12th. Students are advised to go through this NCERT exemplars to determine their strengths and weaknesses and plan their study accordingly. Along with NCERT questions, students should try to solve the previous year questions and sample papers to get acquainted with the latest exam pattern and marking scheme.