NCERT exemplar chemistry class 11 Chapter 13 Hydrocarbons will guide you in understanding the topic from the exam point of view. It inculcates necessary insights on Hydrocarbon topic that students have to know in order to excel in CBSE class 11 final examination and graduate entrance examinations like IIT-JEE, JEE Advanced, AIEEE, AIPMT, NEET etc.
NCERT exemplar chemistry class 11 Chapter 13 pdf has answers to the questions given in NCERT exemplar book, hydrocarbons class 11 important questions from previous year question papers, hydrocarbon NEET questions, MCQ'S, short answer questions, exercises and worksheets. After studying this exemplar thoroughly you will be able to take out important notes which is crucial for the preparation of exams. Preparing your own notes also help you in remembering the concepts for a long period of time.
In organic chemistry, the hydrocarbon is an organic compound which consists of carbon of hydrogen. After studying the chapter students will learn various methods of preparation of hydrocarbons, predict the formation of the addition products of unsymmetrical alkenes and alkynes on the basis of electronic mechanism.
Solve NCERT exemplar class 11 chemistry chapter 13 hydrocarbons to understand the chapter in an easy way.
Important topics of Class 11 chapter 13 Chemistry Hydrocarbons
Classification
Alkanes

Nomenclature And Isomerism
Preparation
Properties
Conformations

Alkenes

Structure Of Double Bond
Nomenclature
Isomerism
Preparation
Properties

Alkynes

Nomenclature And Isomerism
Structure Of Triple Bond
Preparation
Properties

Aromatic Hydrocarbon

Nomenclature And Isomerism
Structure Of Benzene
Aromaticity
Preparation Of Benzene
Properties
Directive Influence Of A Functional Group In Monosubstituted Benzene

Carcinogenicity And Toxicity.
Hydrocarbons are a basic topic that lays foundations for all your future studies. If you are planning to take basic science or medical related course, it is very important to get good knowledge on this topic to avoid difficulty in future.
Class 11 chemistry chapter 13 NCERT solutions can be accessed below.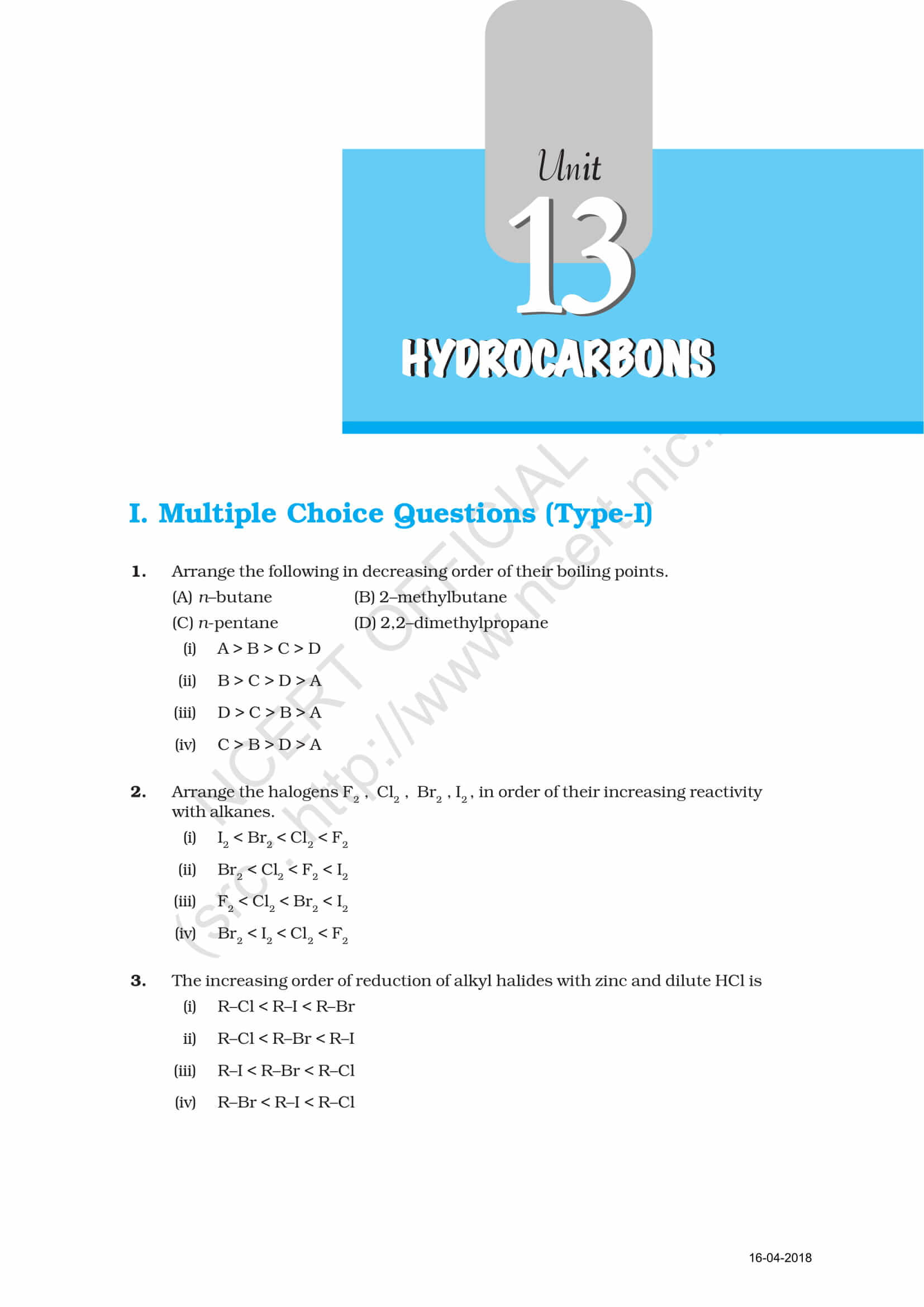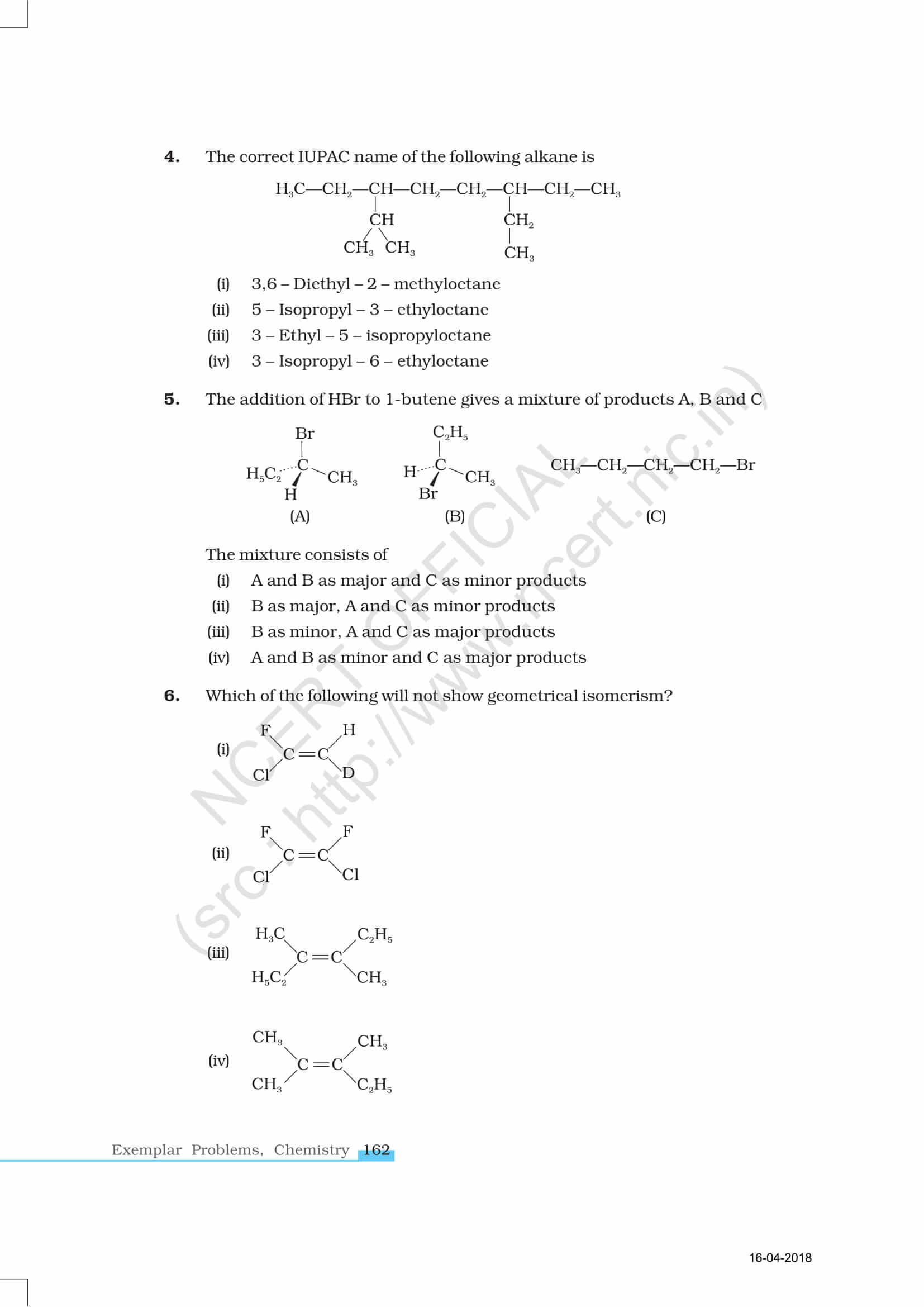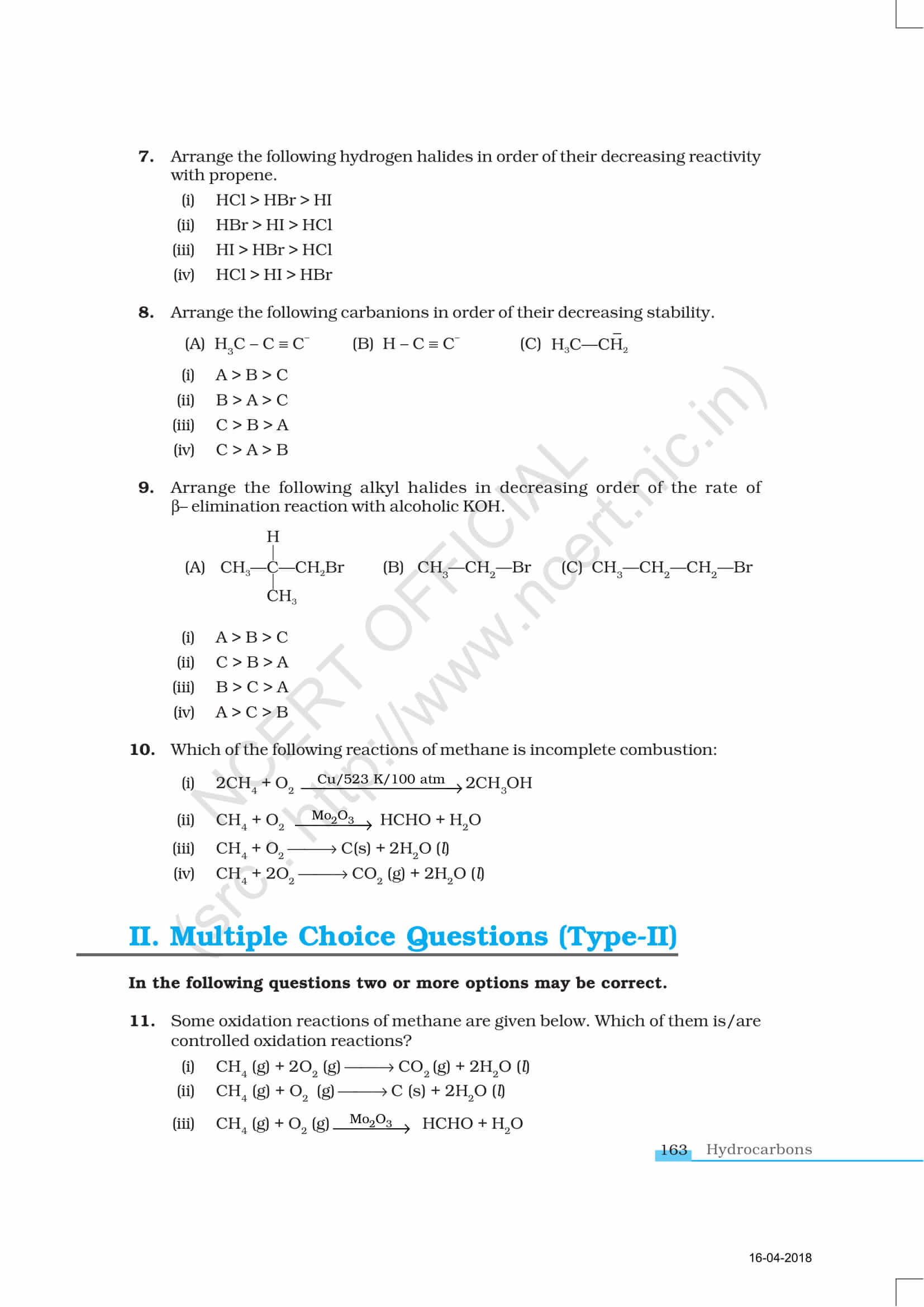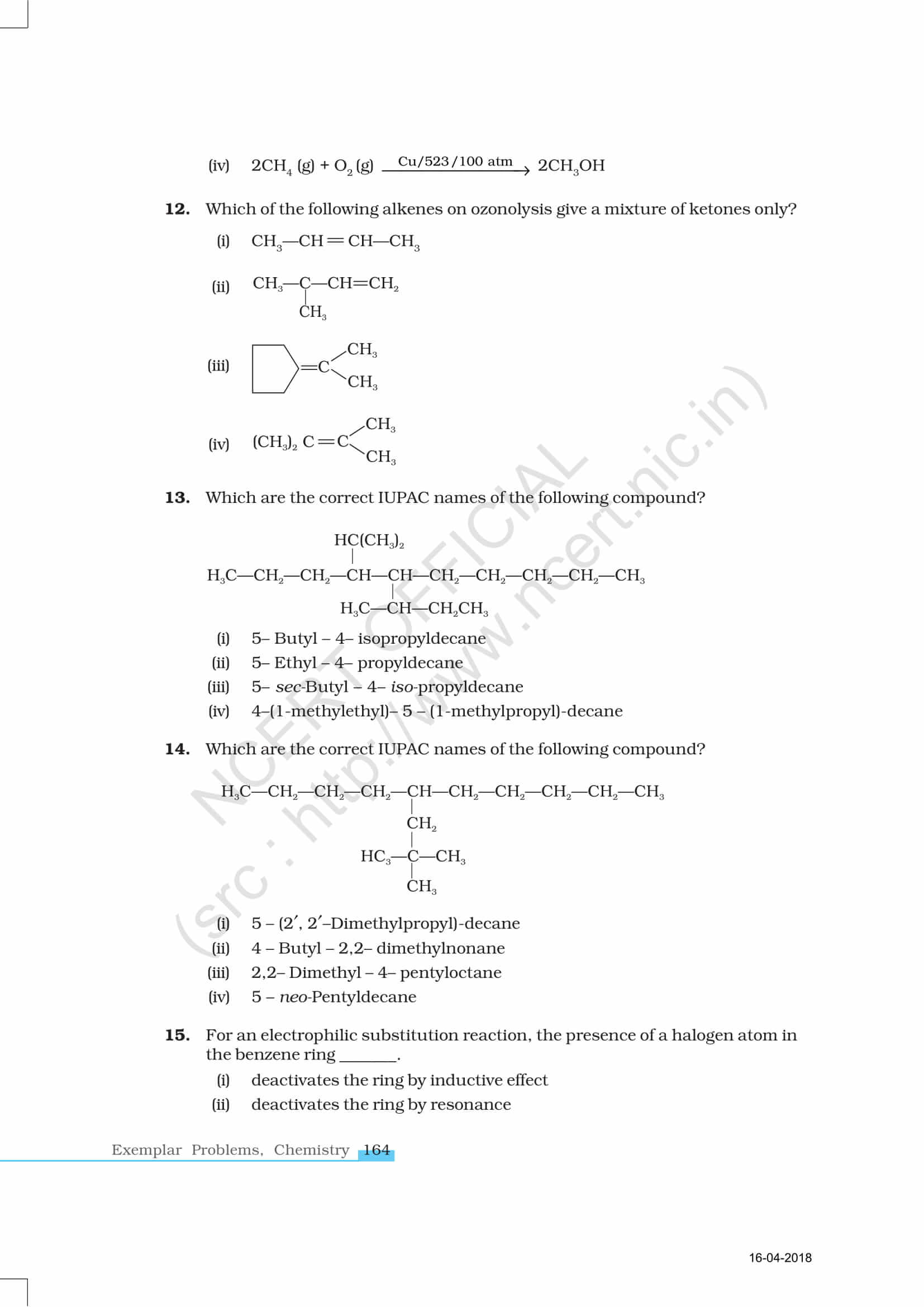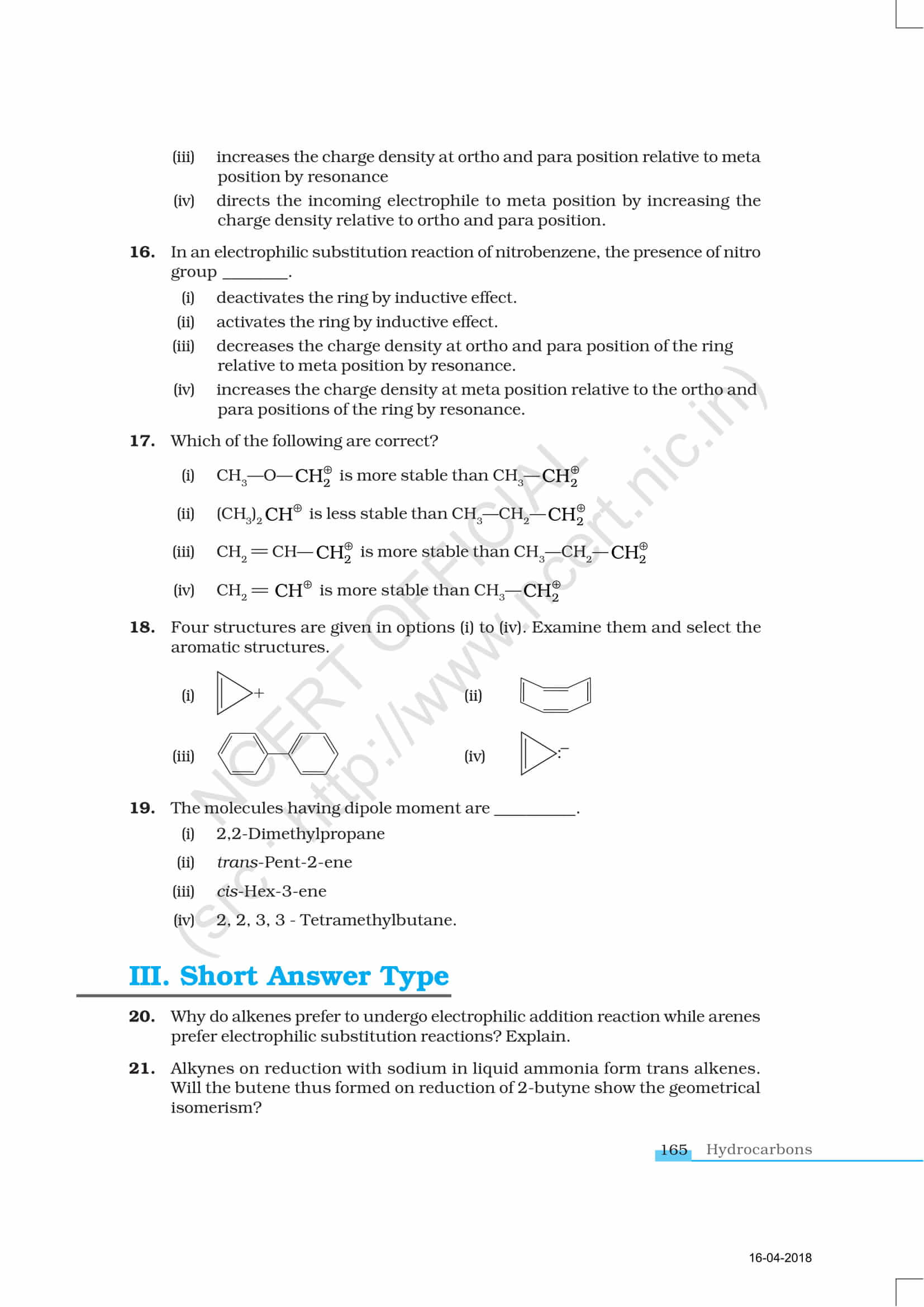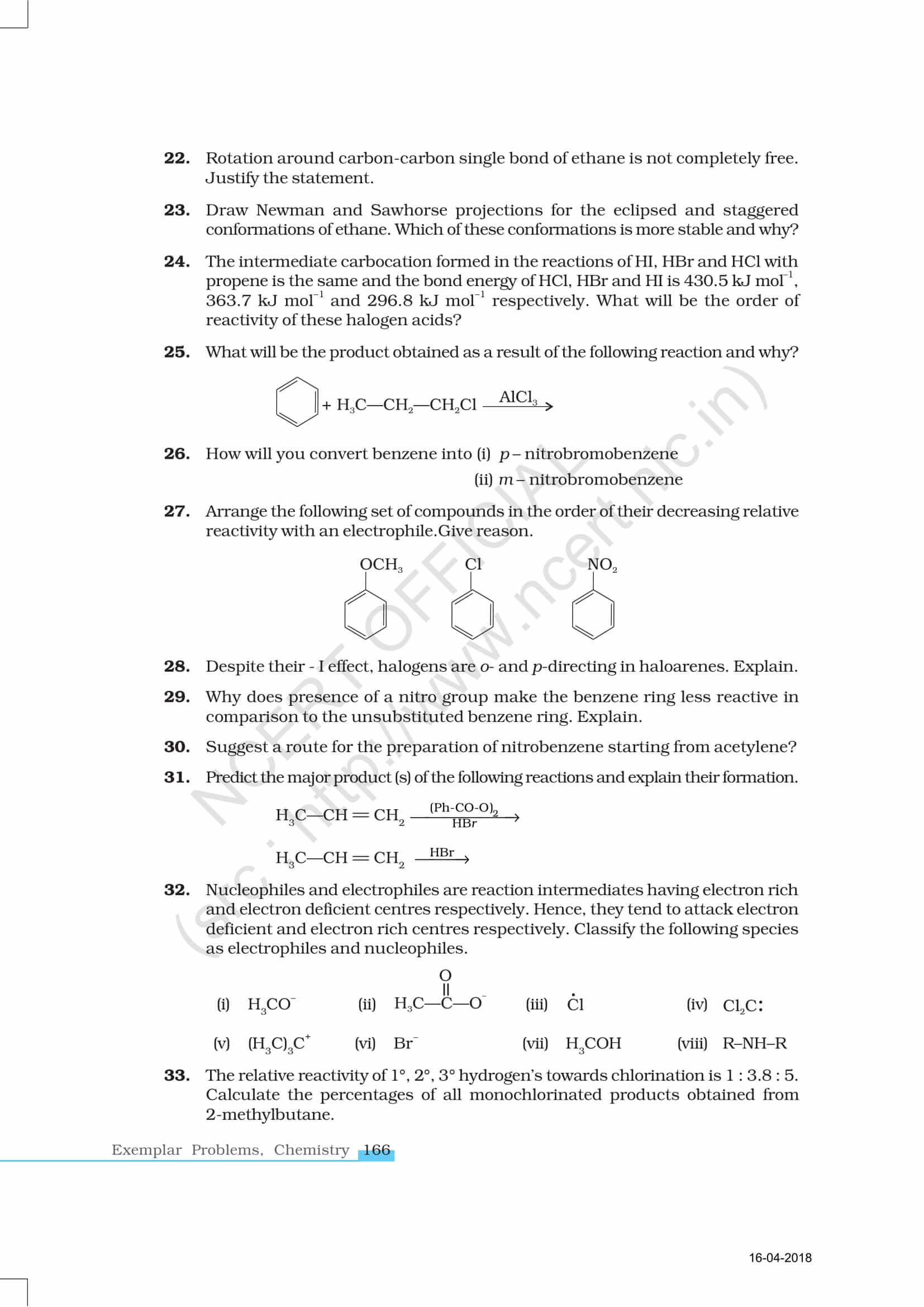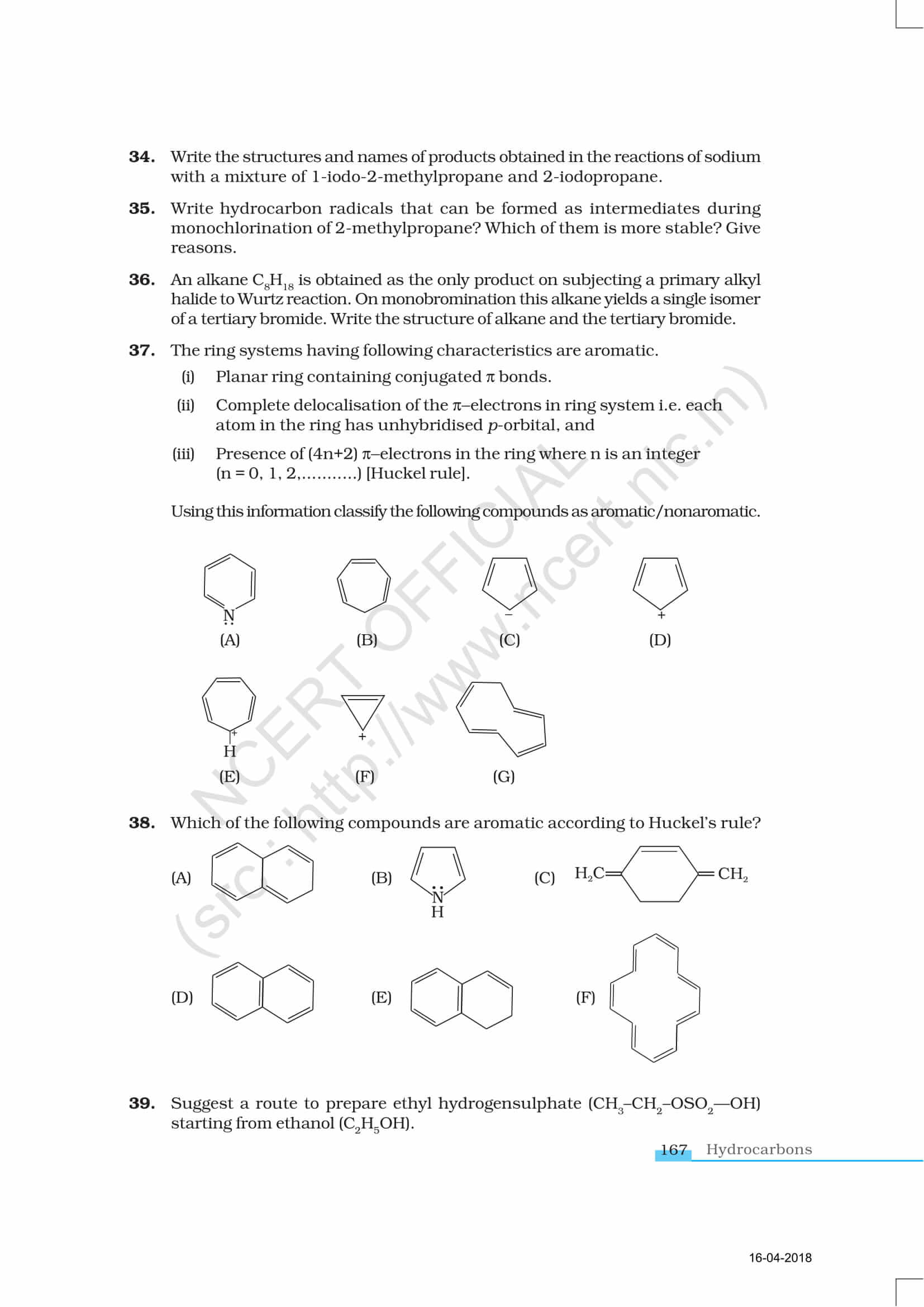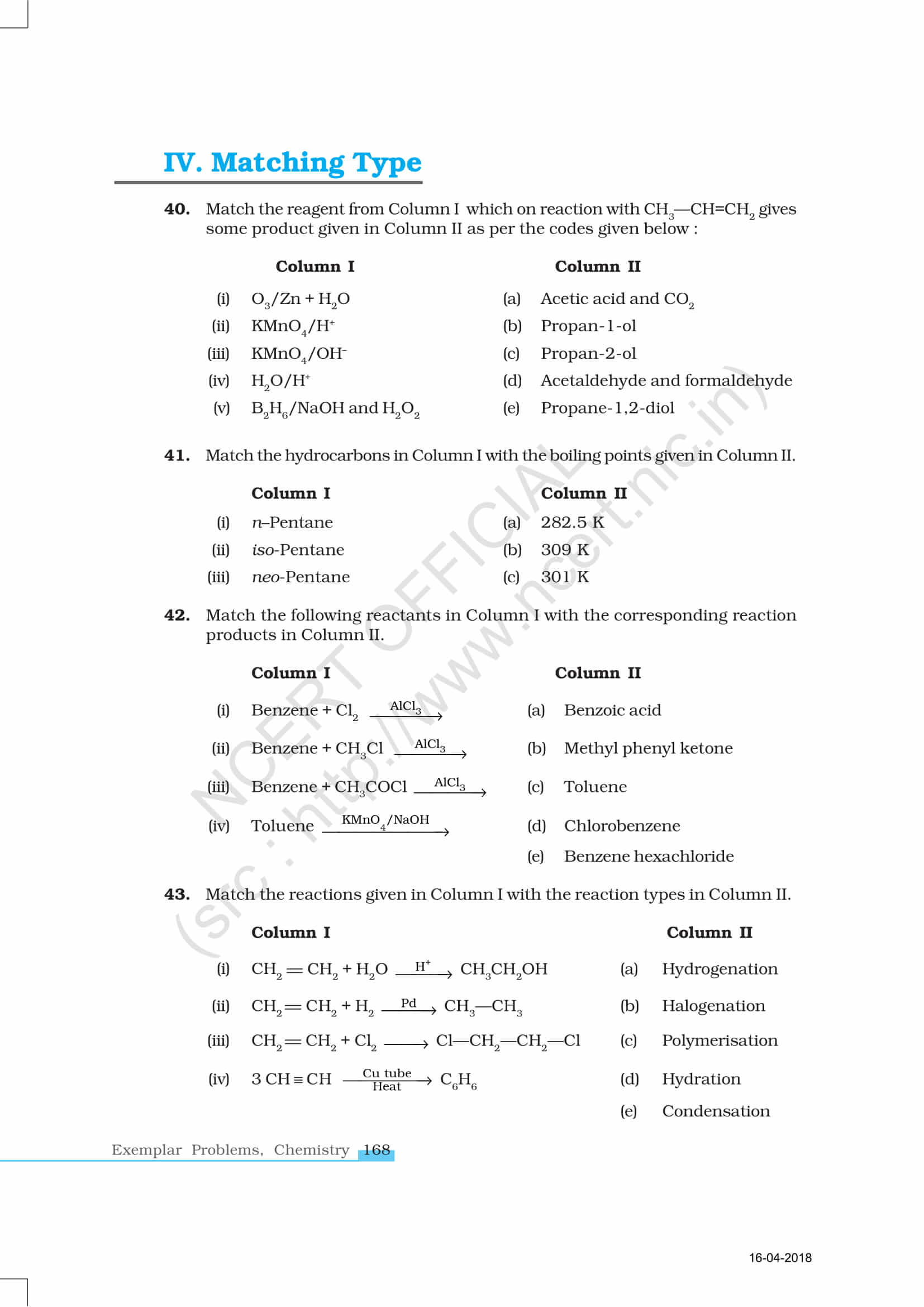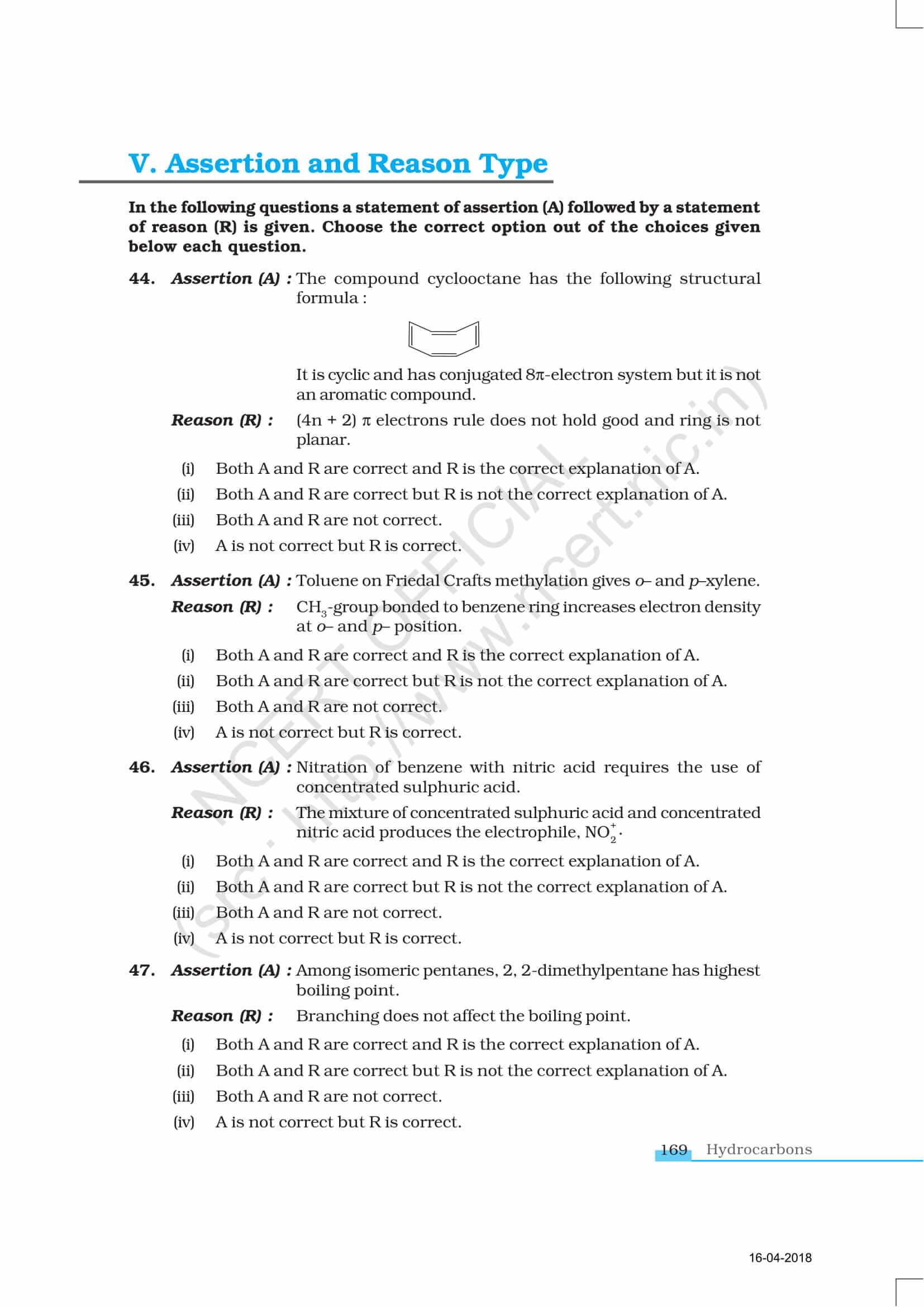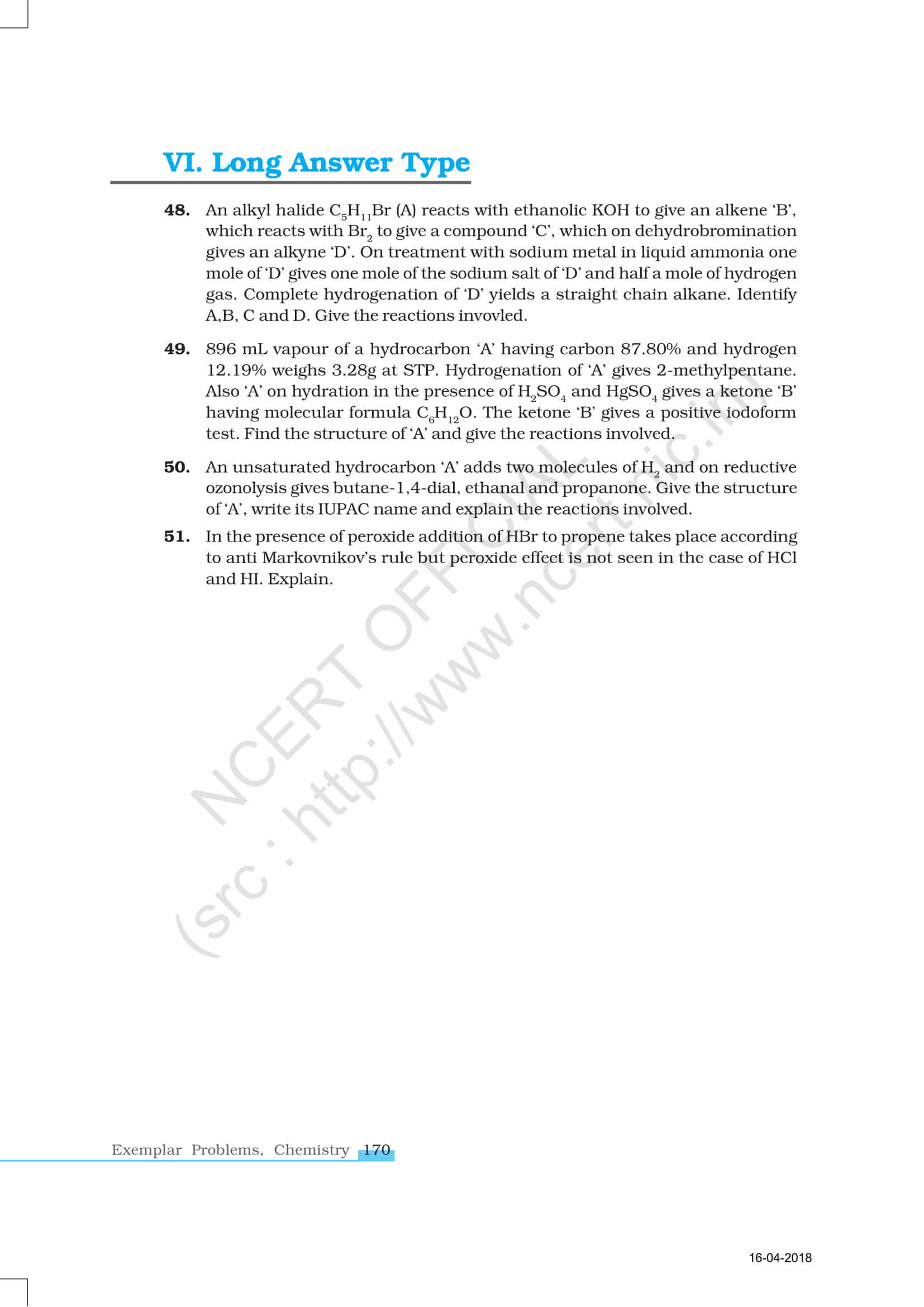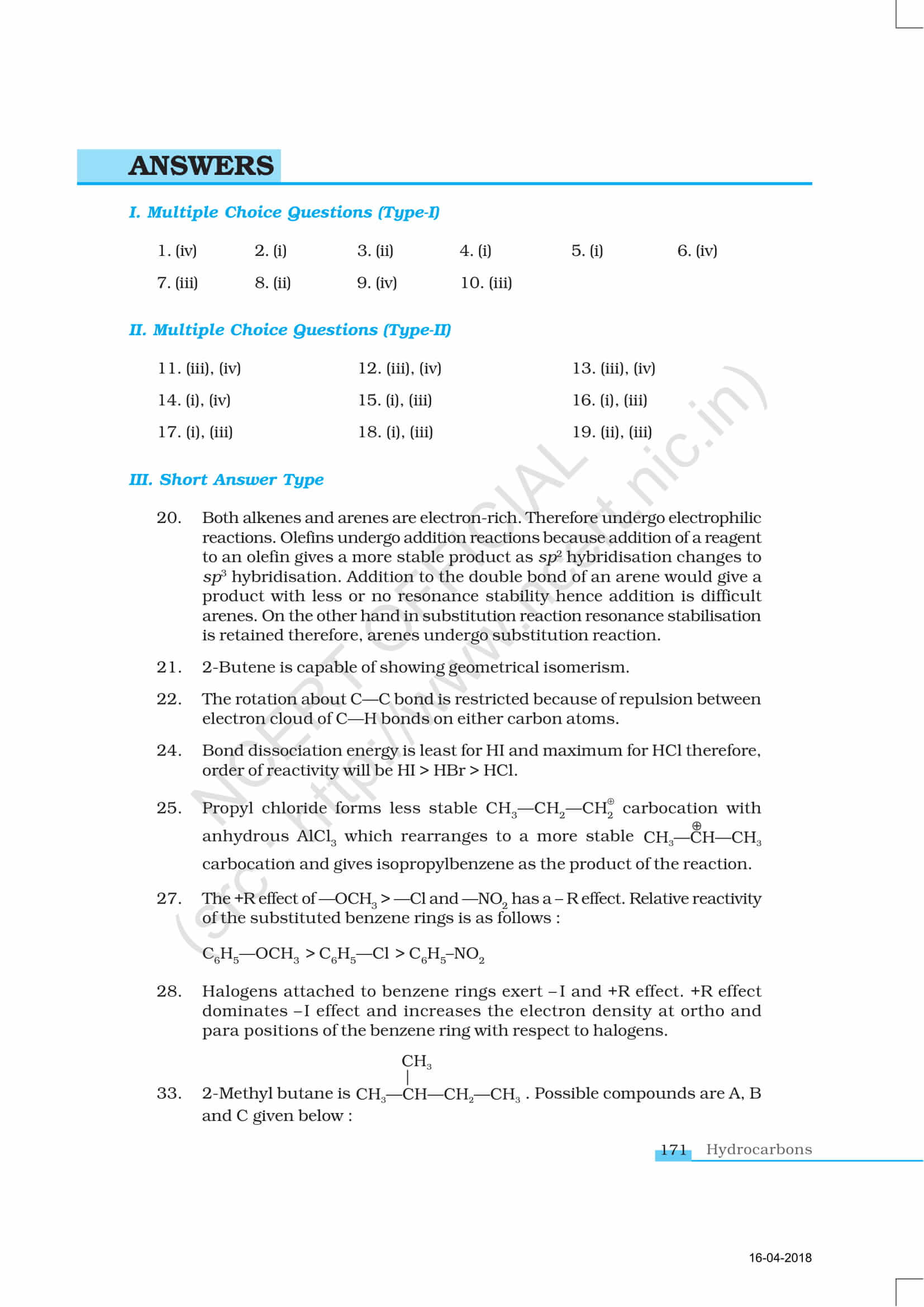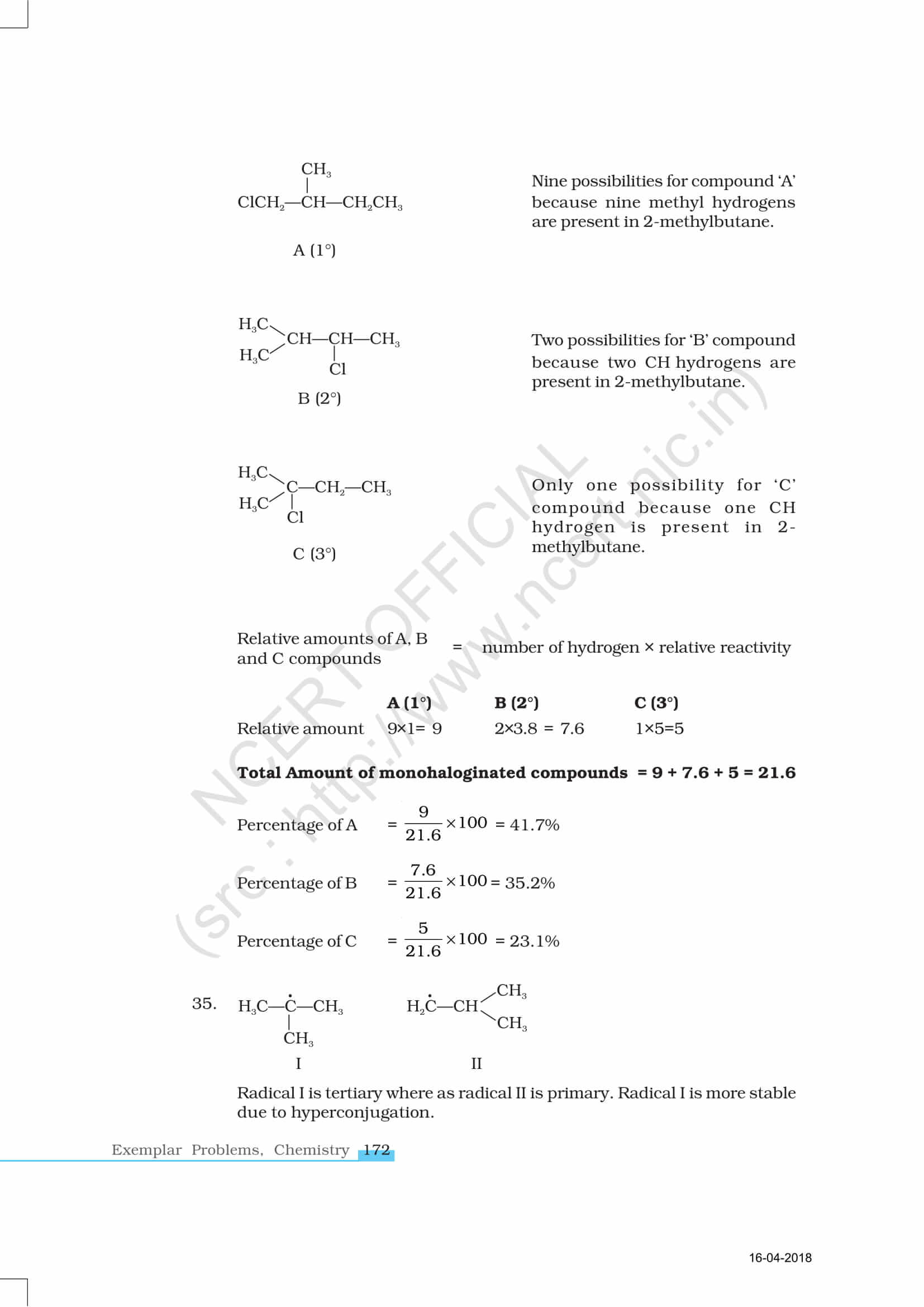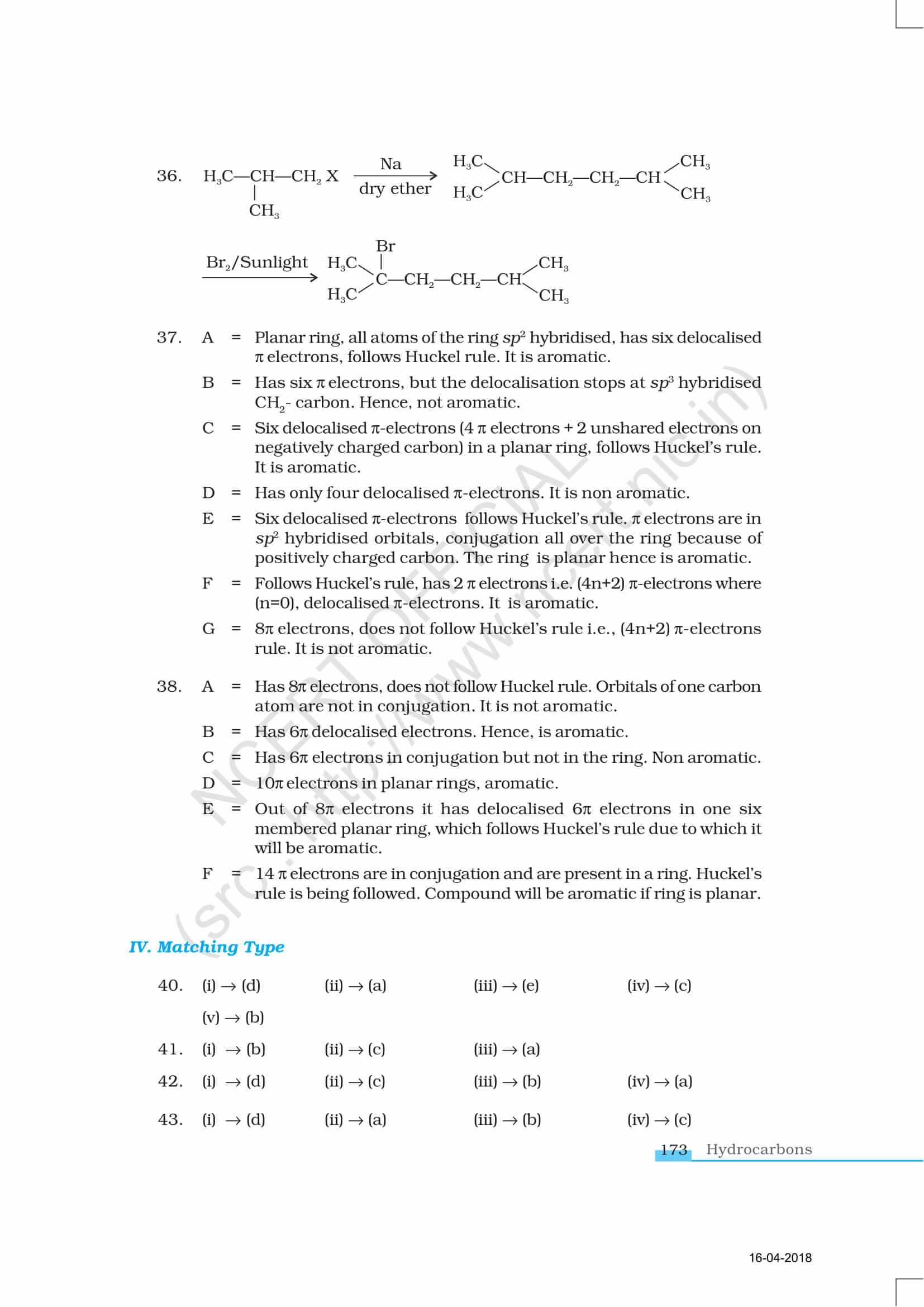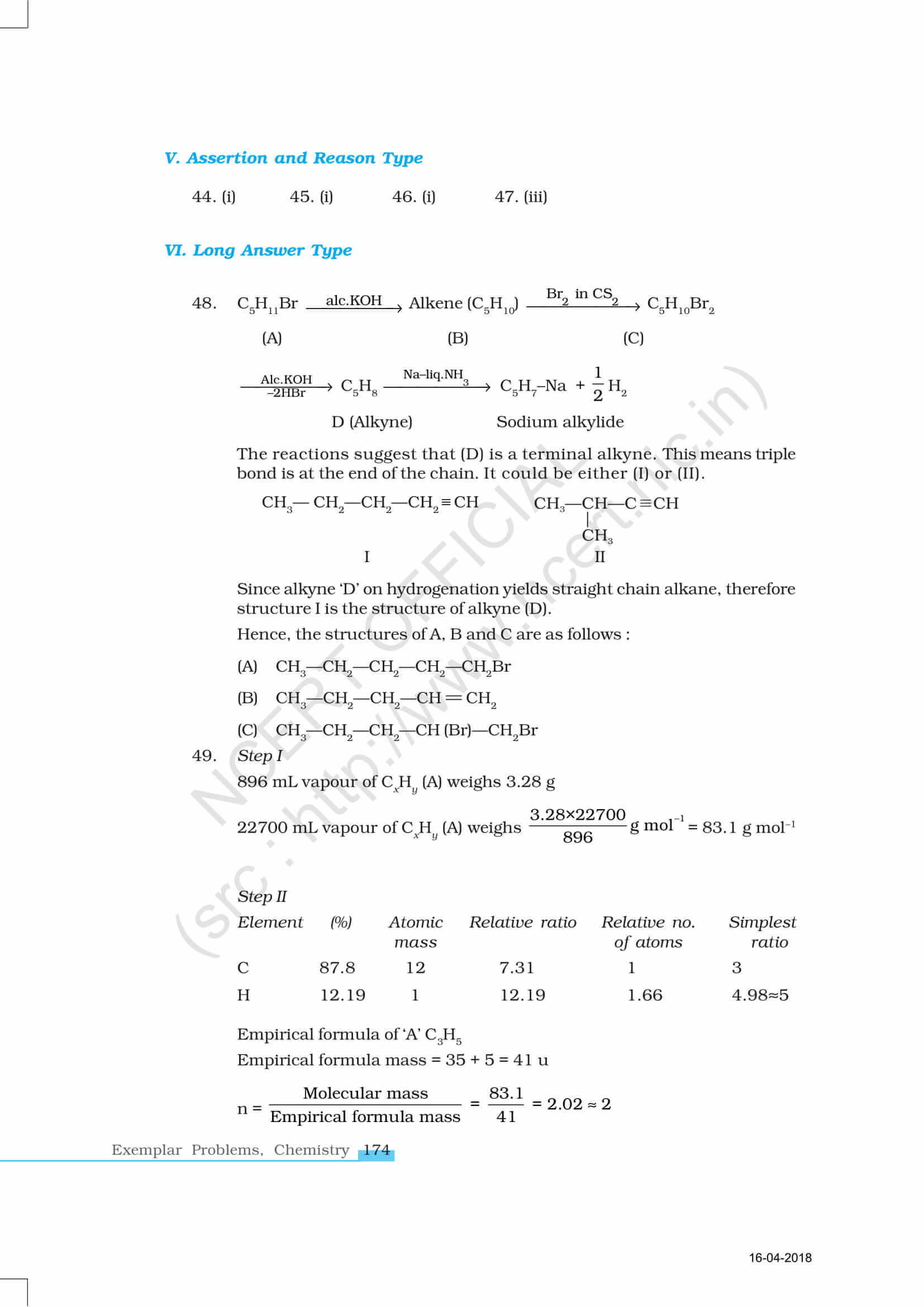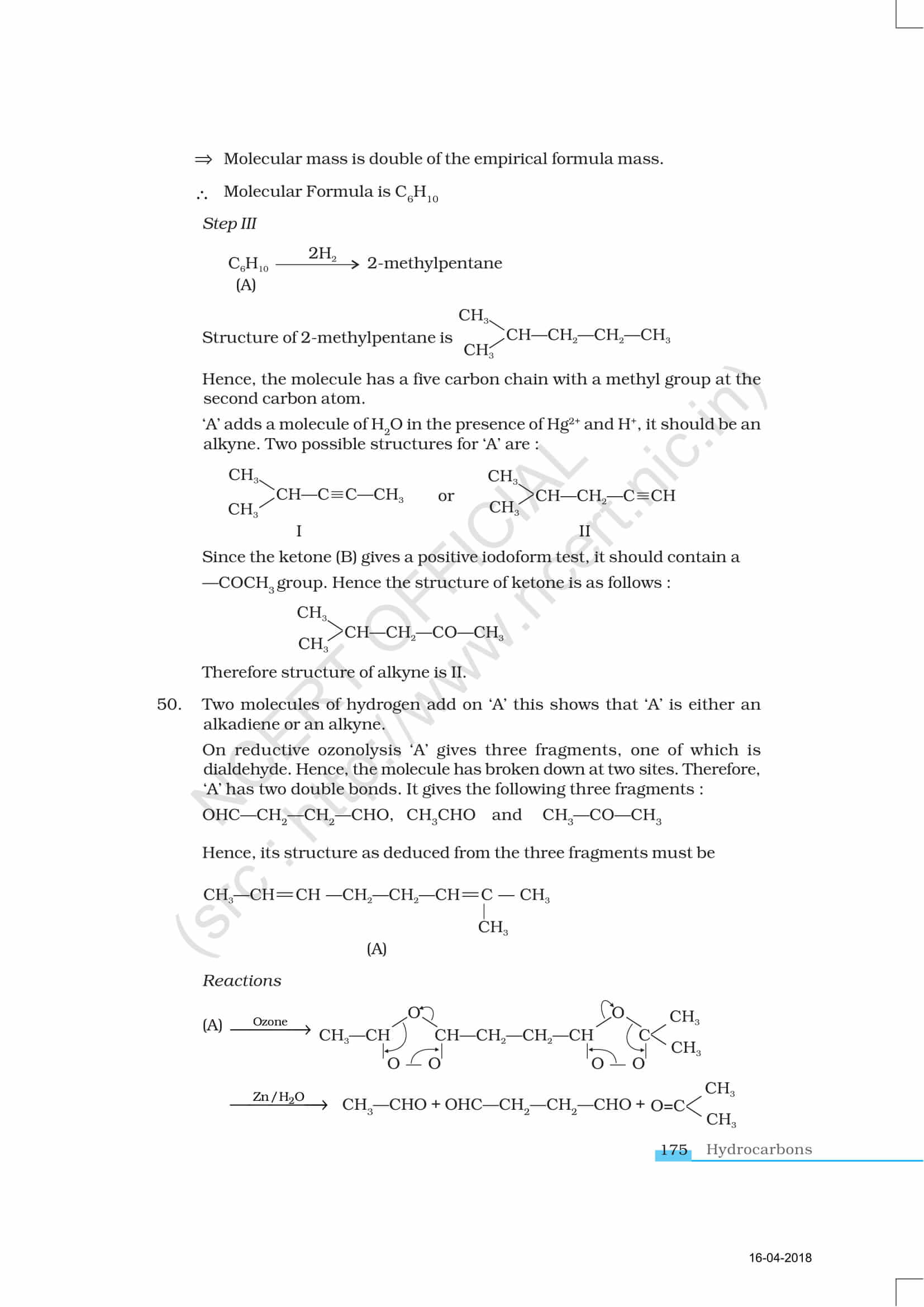 For study materials of class 11 and class 12 science subjects visit BYJU'S or Download BYJU'S learning App for a comprehensive learning experience.