NCERT exemplar chemistry class 11 Chapter 2 Structure of Atom is the best study material you can rely upon to prepare for CBSE class 11 and entrance exam preparation. Studying this exemplar solution will help you in grasping the concepts deeply and you can easily take out chemistry chapter 2 class 11 notes to help you in revising the chapter.
NCERT exemplar chemistry class 11 Chapter 2 has questions from NCERT exemplar book, questions from previous year question papers, the structure of atom class 11 numericals, Exercise, worksheets, tips and tricks to help you excel in CBSE class11 examinations.
When students study chapter 2, they will basically be learning about the experimental observations made by scientists in the field of chemistry. Students will also get to know about how electron, proton and neutron were discovered and learn their characteristics. They will also be introduced to concepts like Thomson, Rutherford and Bohr atomic models. While the chapter needs more attention students should understand each topic clearly. We are providing free NCERT Exemplar for class 11 Chemistry chapter 2 – the structure of atom here. The exemplar can be easily downloaded in the form of a PDF and has been designed to help the students to have productive study time. The exemplar contains well-written answers for all types of questions given at the end of the chapter. This will further enable students to complete assignments and to tackle any type of question that can be asked in the exams.
Class 11 chemistry chapter 1 NCERT solutions can be accessed below :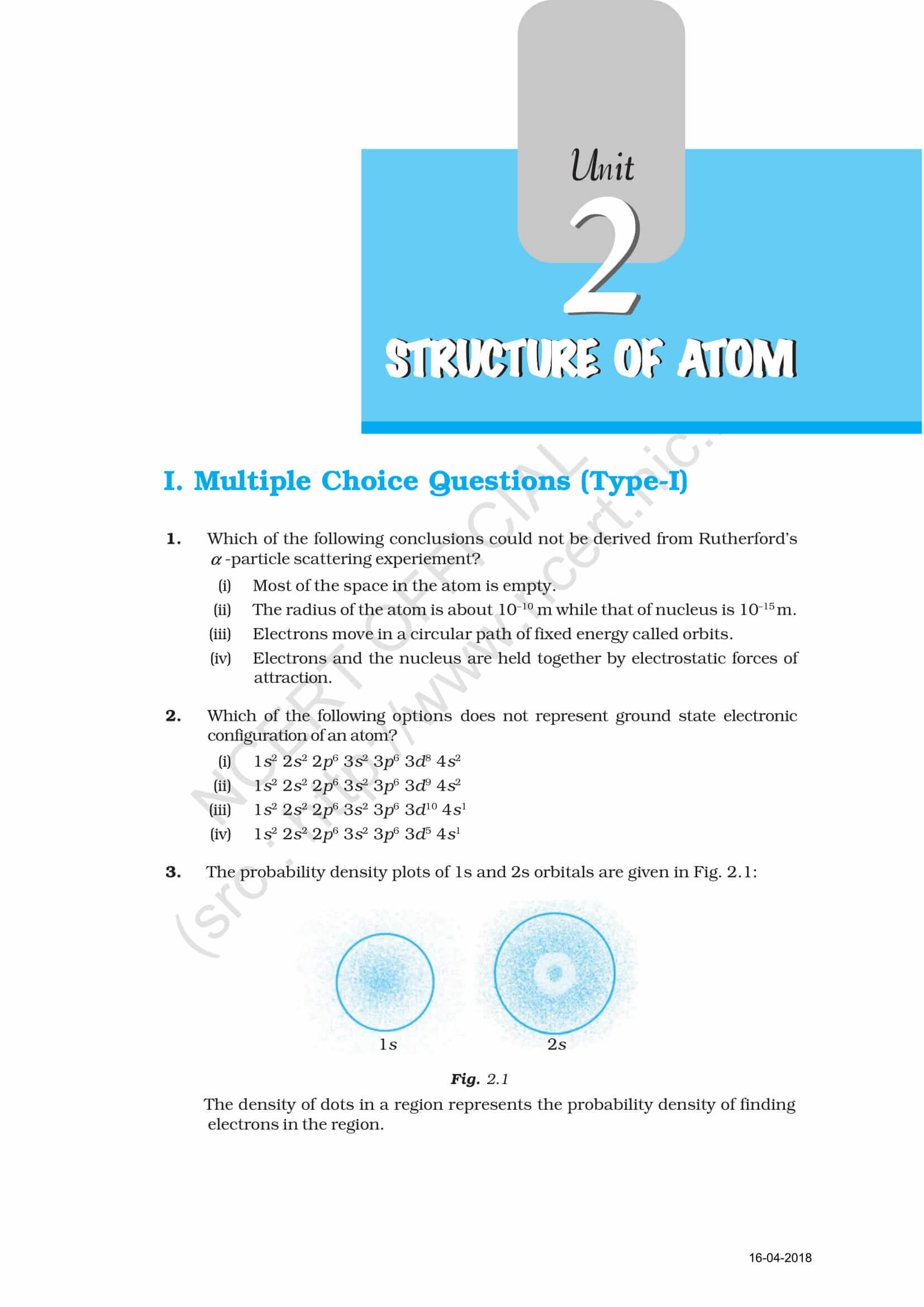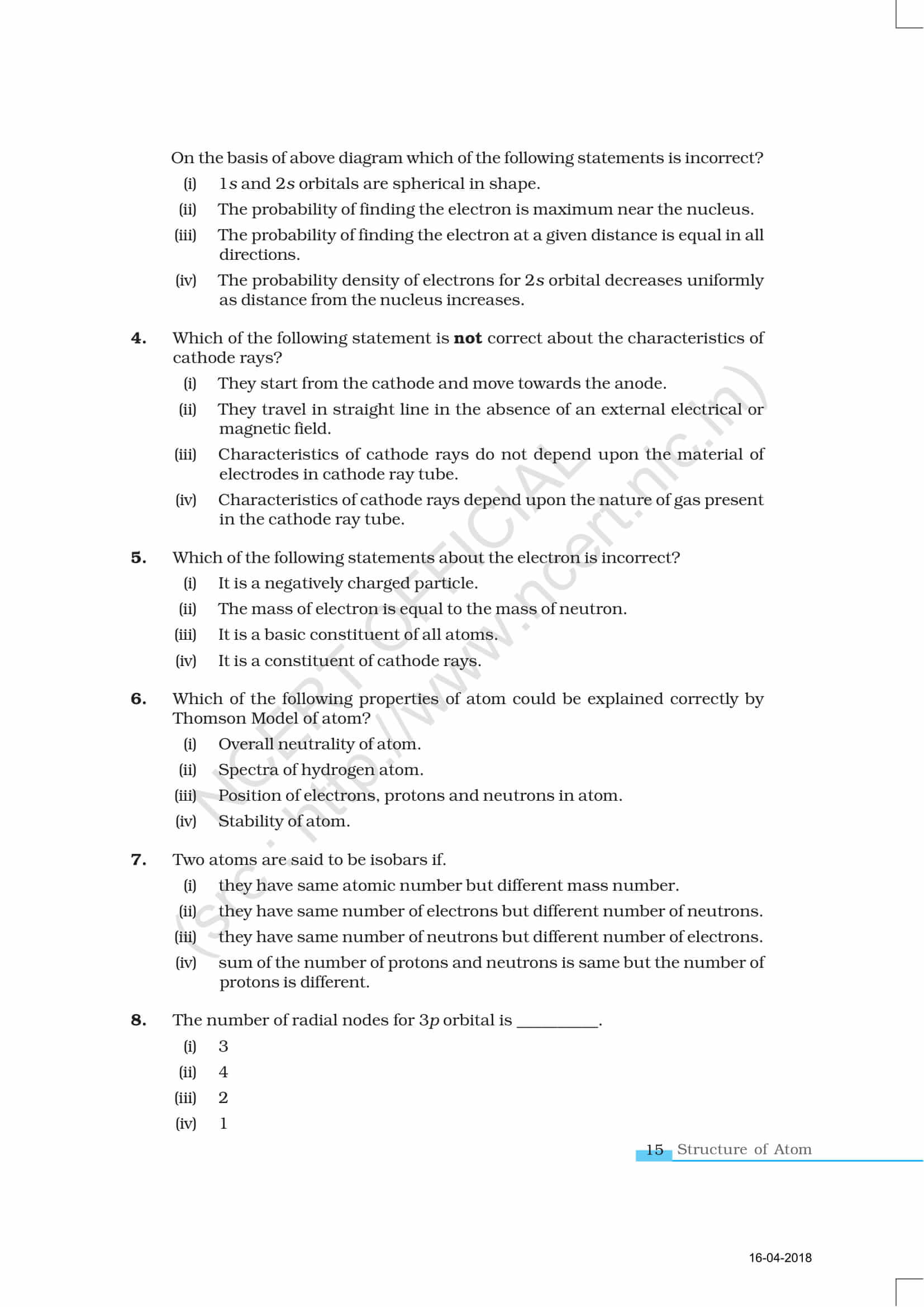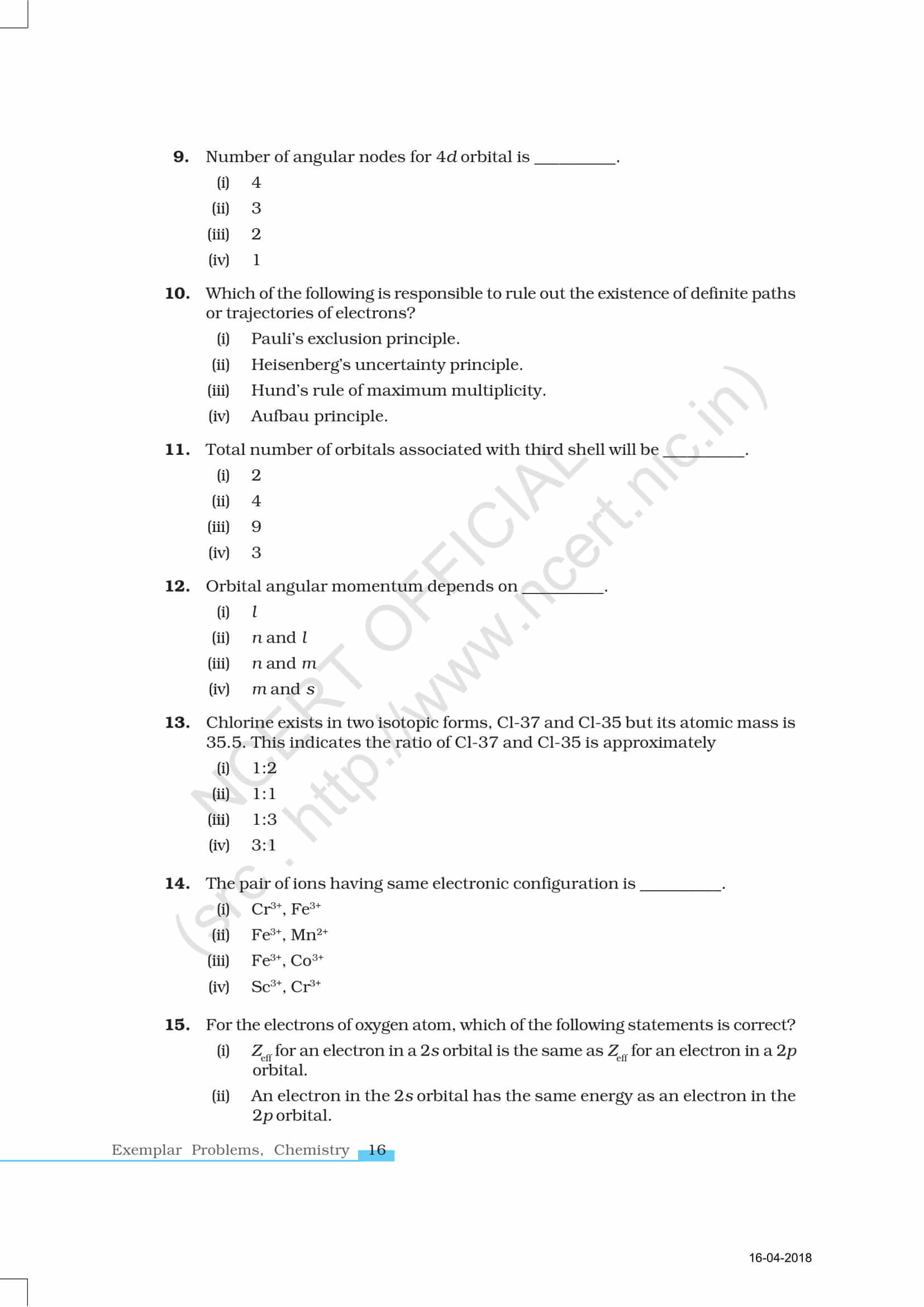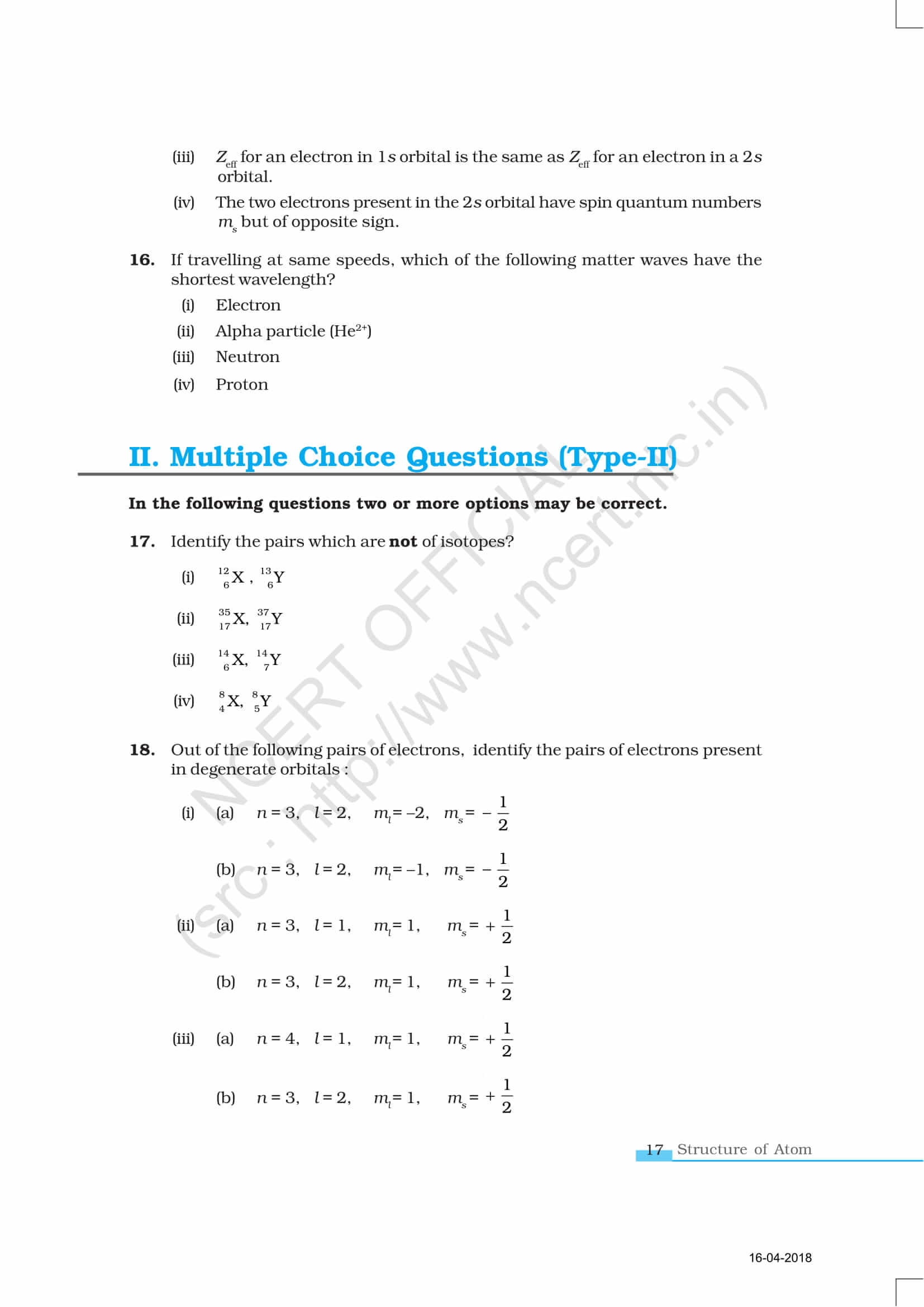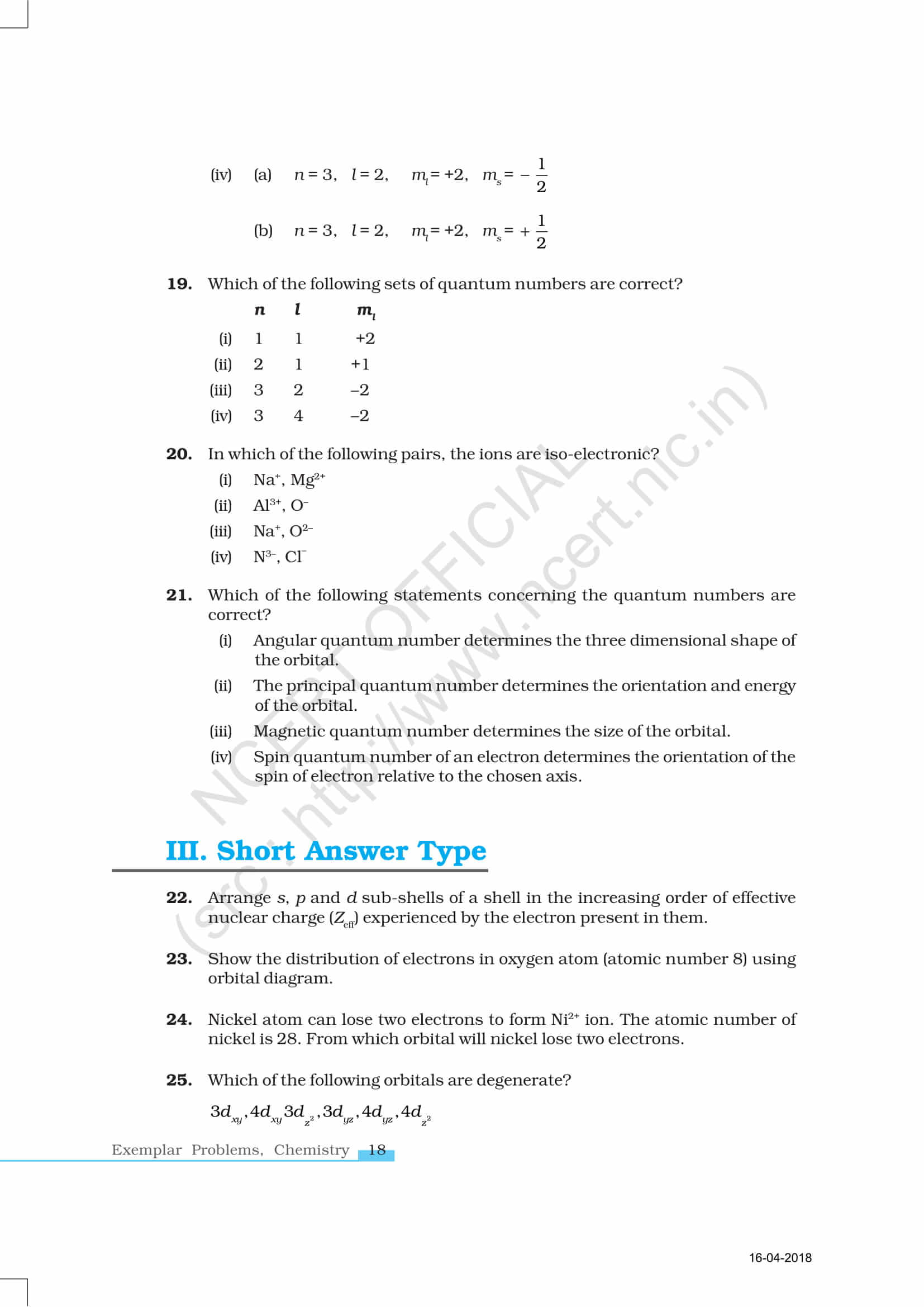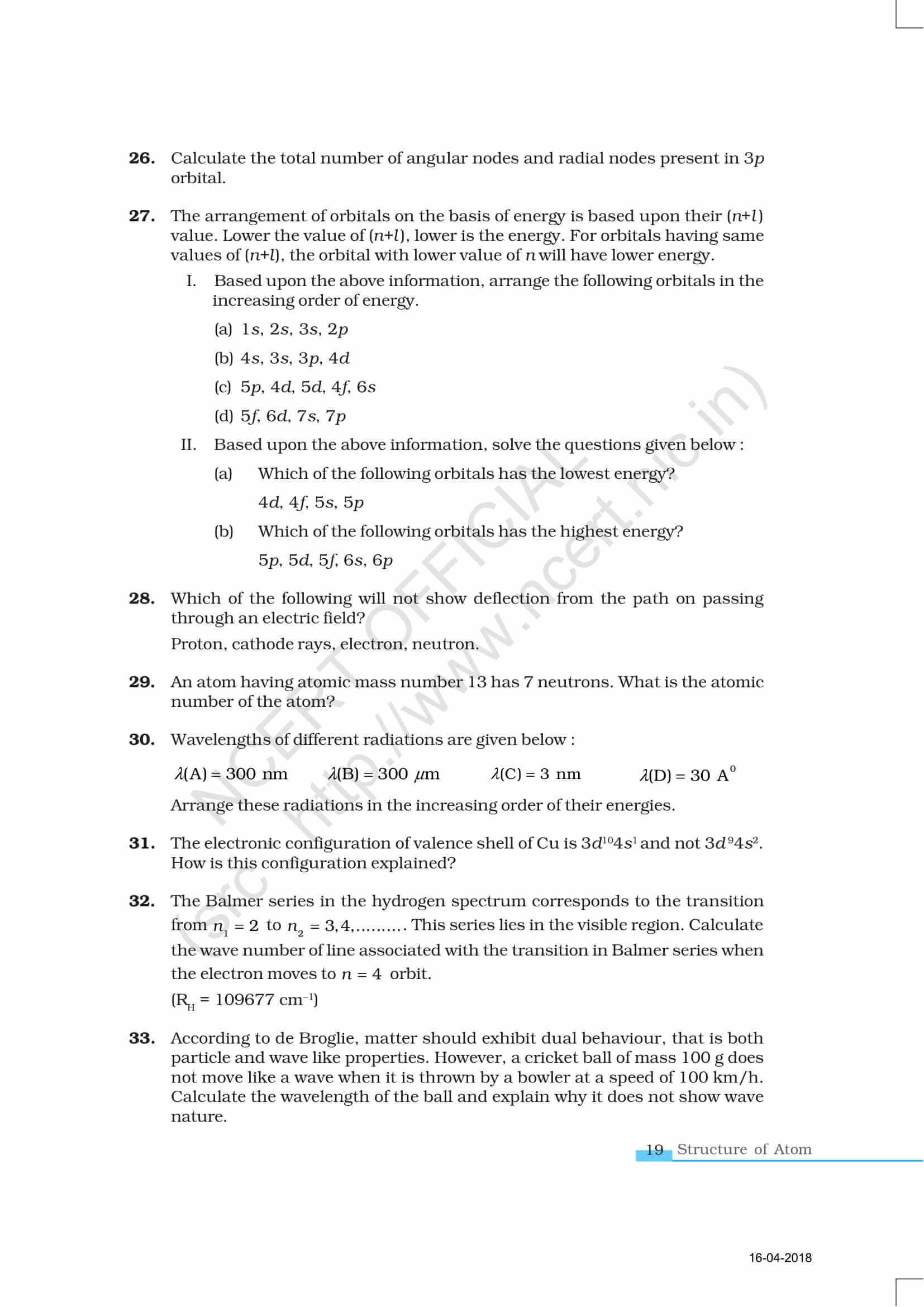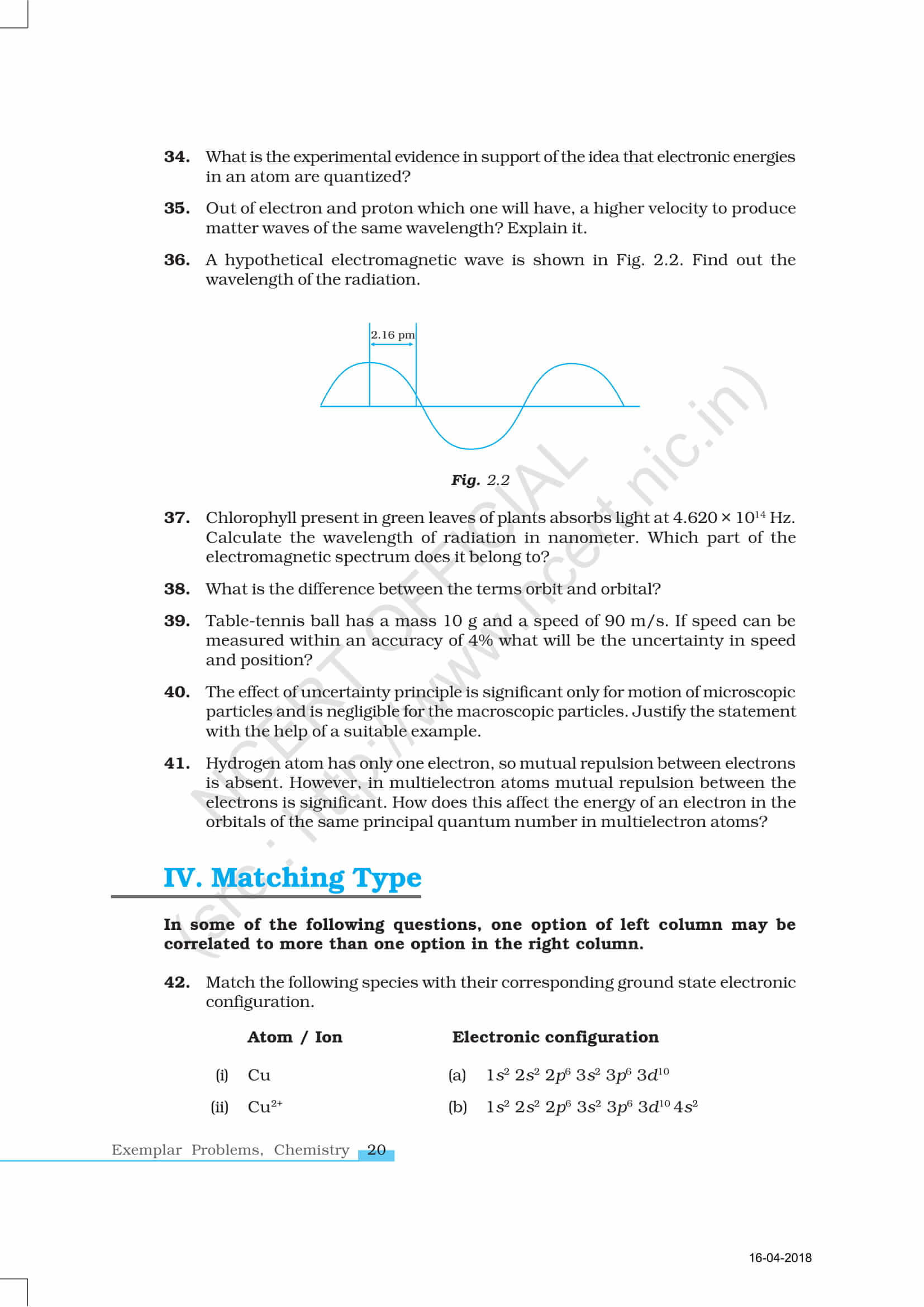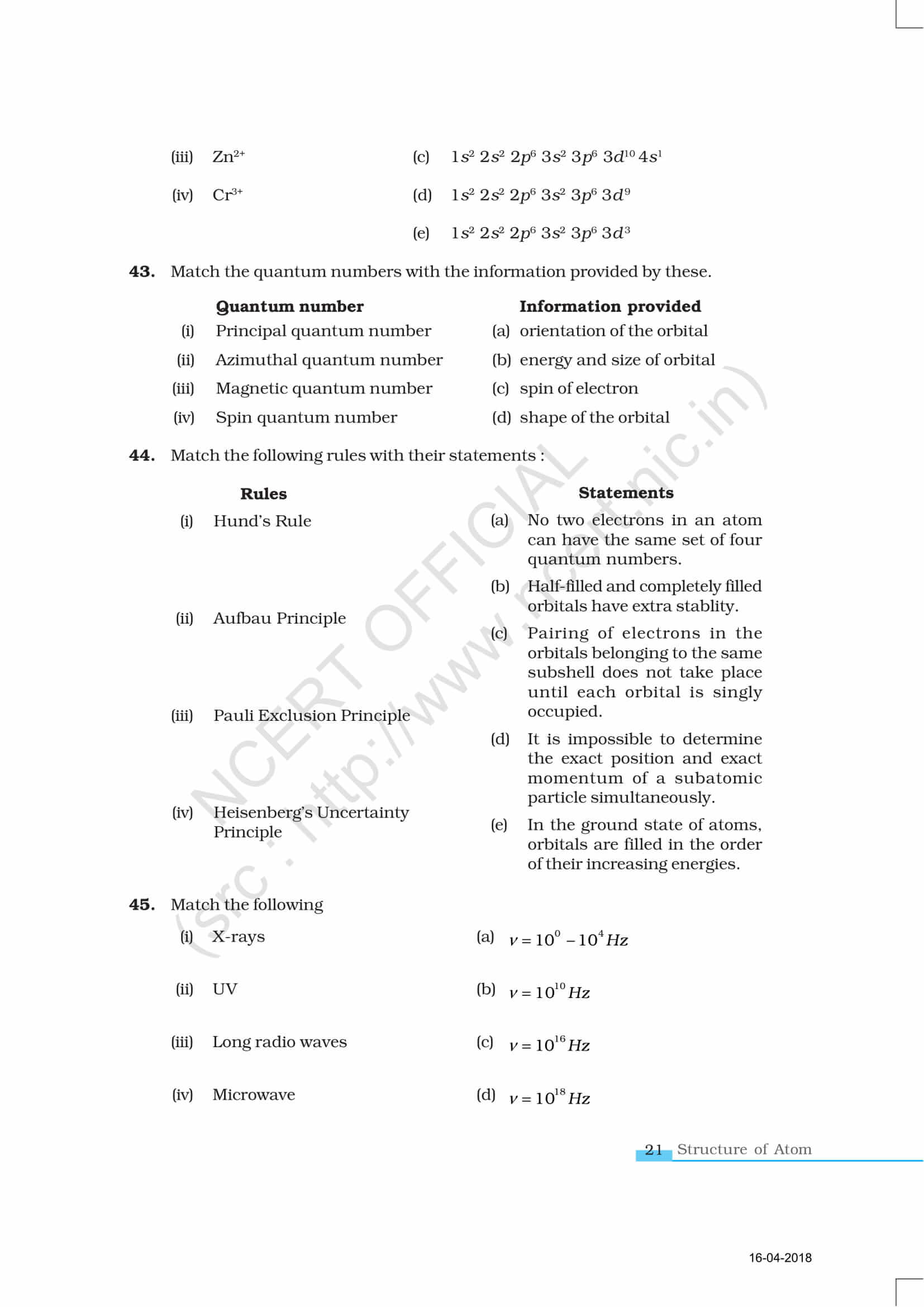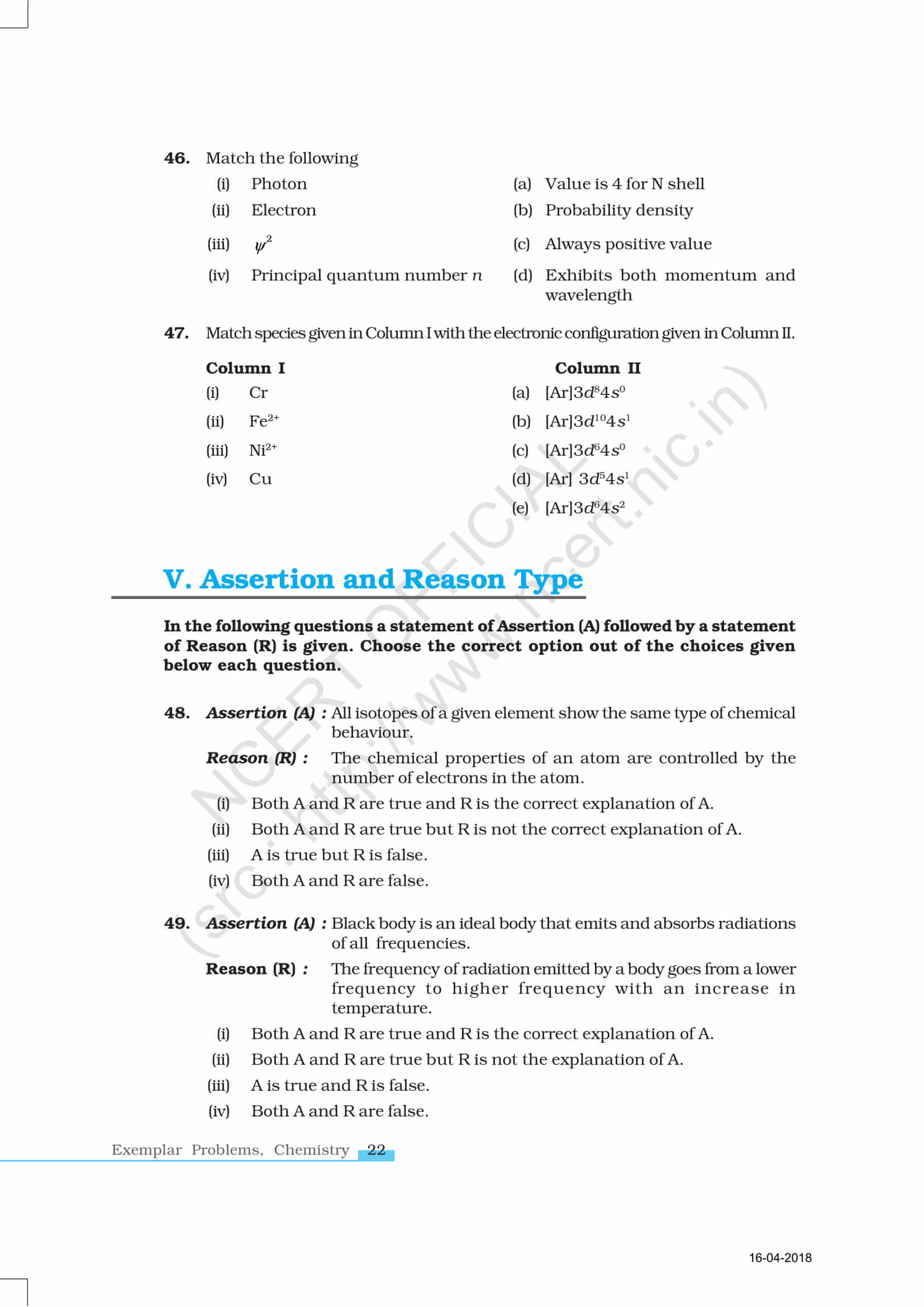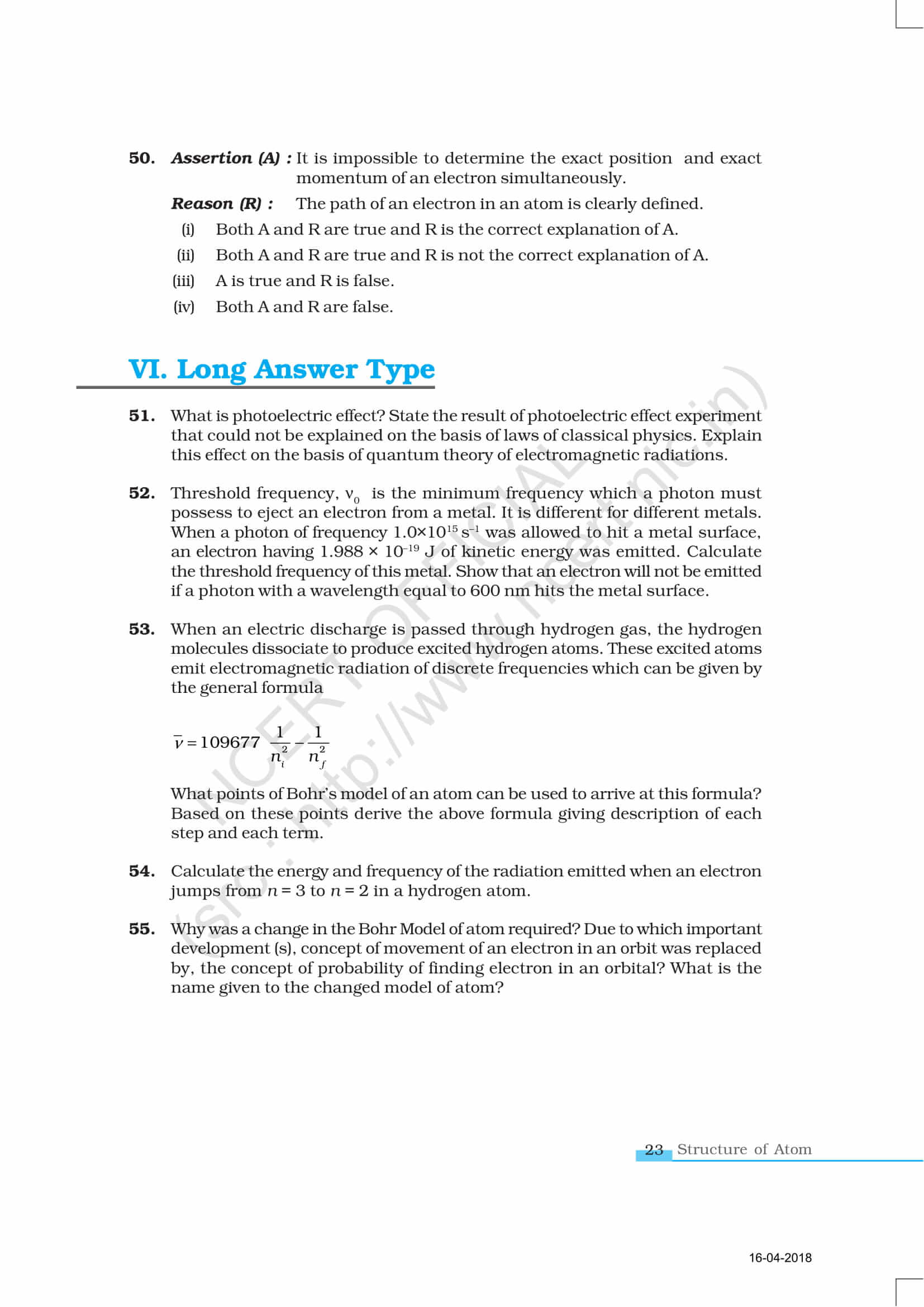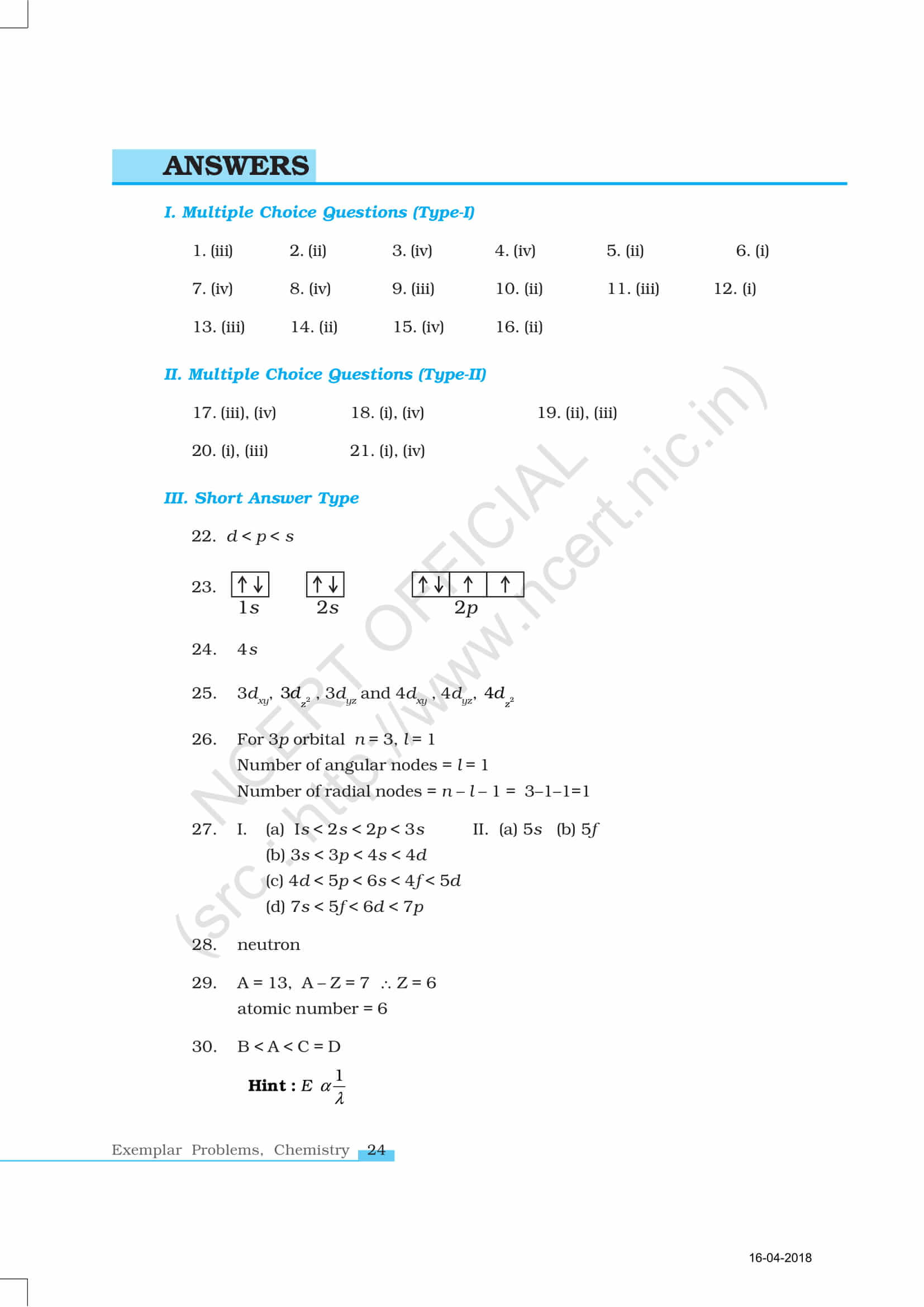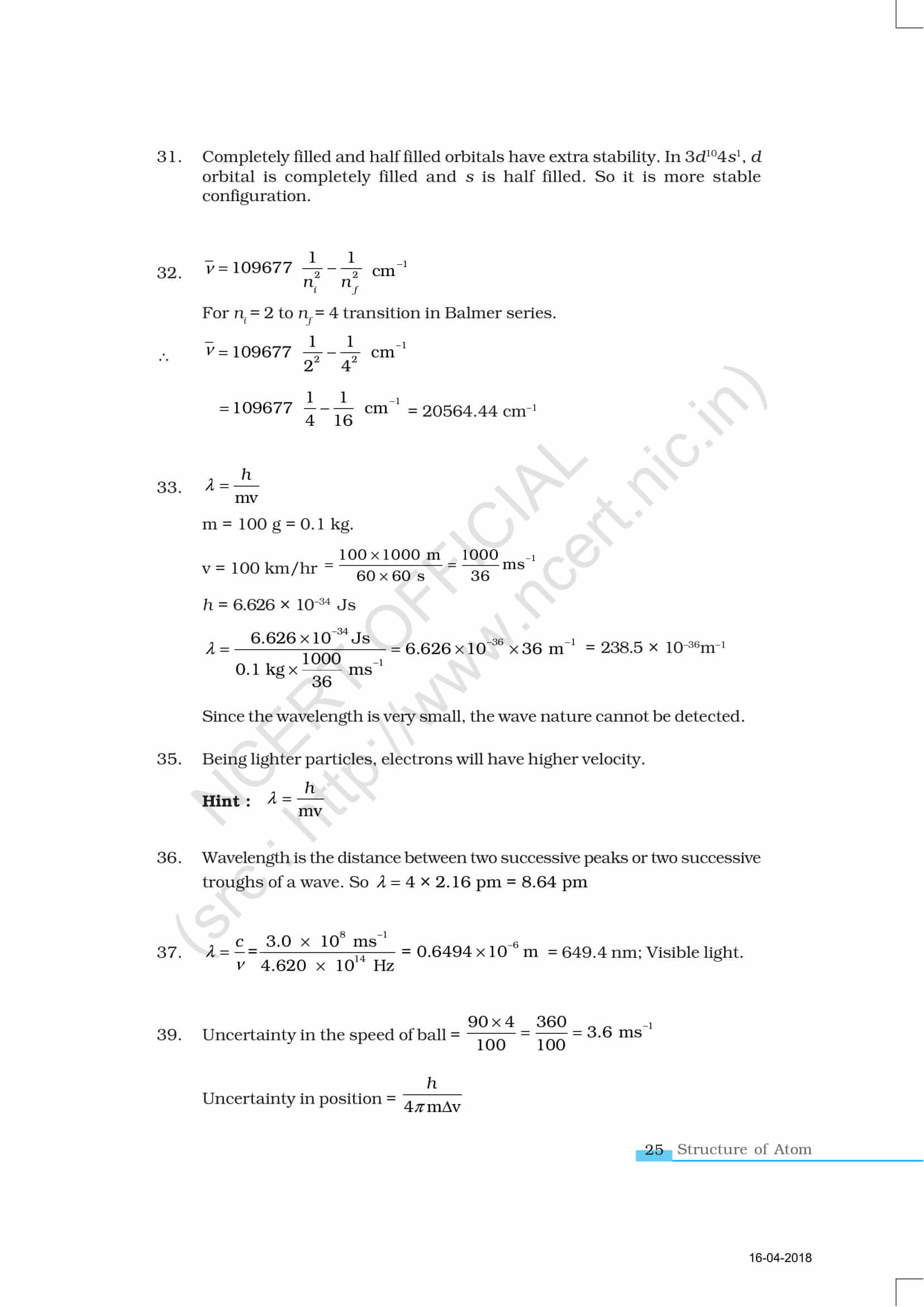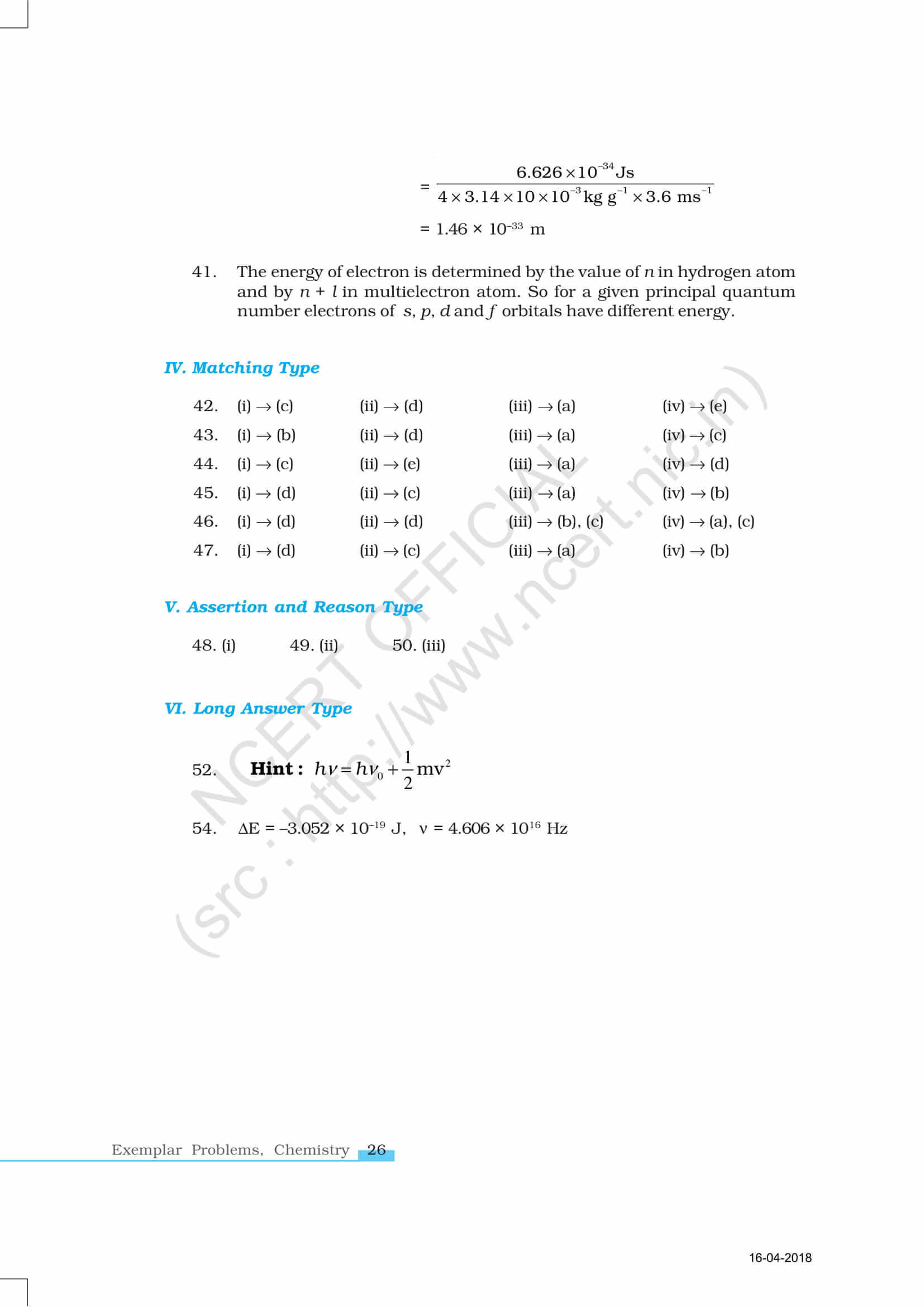 Structure of atom is very important from the point of your future studies. It is one of the basic chapters that students need to learn to lay a good foundation for their future endeavours. In order to help students learn the structure of atoms thoroughly, BYJU'S brings you notes, exemplars, NCERT solutions, worksheets, notes, question papers, sample papers, books, tips and tricks.
To get access to all the resources provided by us, register with BYJU'S website or download BYJU'S learning app for a comprehensive learning opportunity.