NCERT exemplar chemistry class 11 Chapter 9 Hydrogen is given here to help you get better equipped for CBSE class 11 Chemistry exam and competitive entrance examinations like NEET, IIT-JEE, AIEE. This solution is the best tool that can help you in understanding the topic clearly.
NCERT exemplar chemistry class 11 Chapter 9 pdf presents you a variety of questions like MCQ'S, Match the following, Filling in the blanks, numerical problems, exercises, worksheets, compound nomenclature and so on.
This chapter was designed to teach students about hydrogen its properties, its preparation. After reading the chapter students will learn how different elements combine with hydrogen to form ionic, molecular and nonstoichiometric compounds. Students will also learn some important terms like
Electron-deficient
Electron precise,
Electron-rich
Hydrogen economy
Hydrogenation
Important topics of class 11 chemistry chapter 9 Hydrogen
Position Of Hydrogen In The Periodic Table
Dihydrogen, H2

Occurrence
Isotopes Of Hydrogen

Preparation Of Dihydrogen, H2

Laboratory Preparation Of Dihydrogen
Commercial Production Of Dihydrogen

Properties Of Dihydrogen

Physical Properties
Chemical Properties
Uses Of Dihydrogen

Hydrides

Ionic Or Saline Hydrides
Covalent Or Molecular Hydride
Metallic Or Non-stoichiometric (Or Interstitial ) Hydrides

Water Ex

Physical Properties Of Water Ex
Structure Of Water
Structure Of Ice
Chemical Properties Of Water
Hard And Soft Water
Temporary Hardness
Permanent Hardness

Hydrogen Peroxide (H202)

Preparation
Physical Properties
Structure
Chemical Properties
Storage
Uses

Heavy Water, D20
Dihydrogen As A Fuel.
Students are recommended to solve NCERT exemplar class 11 Chemistry chapter 9 hydrogen.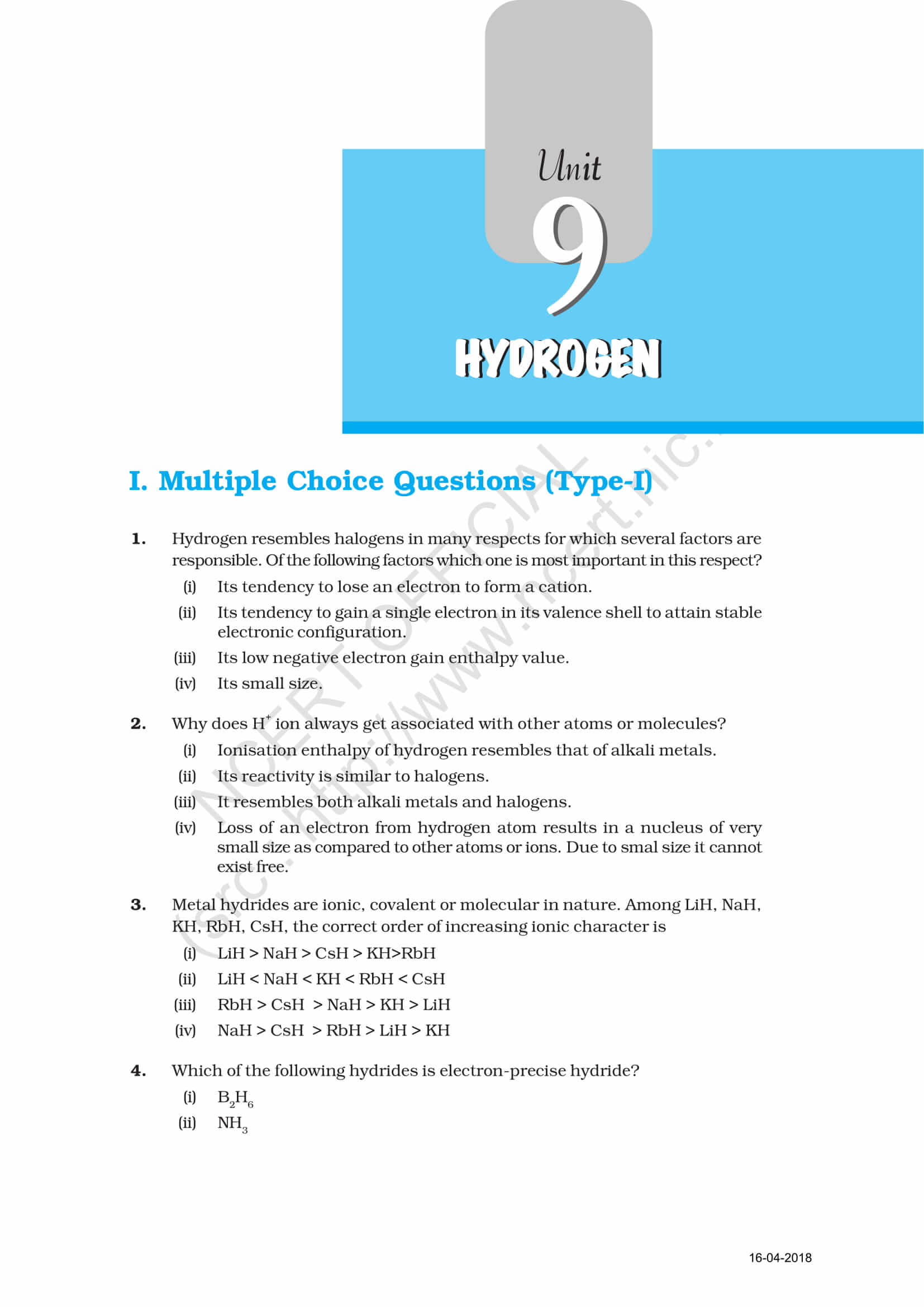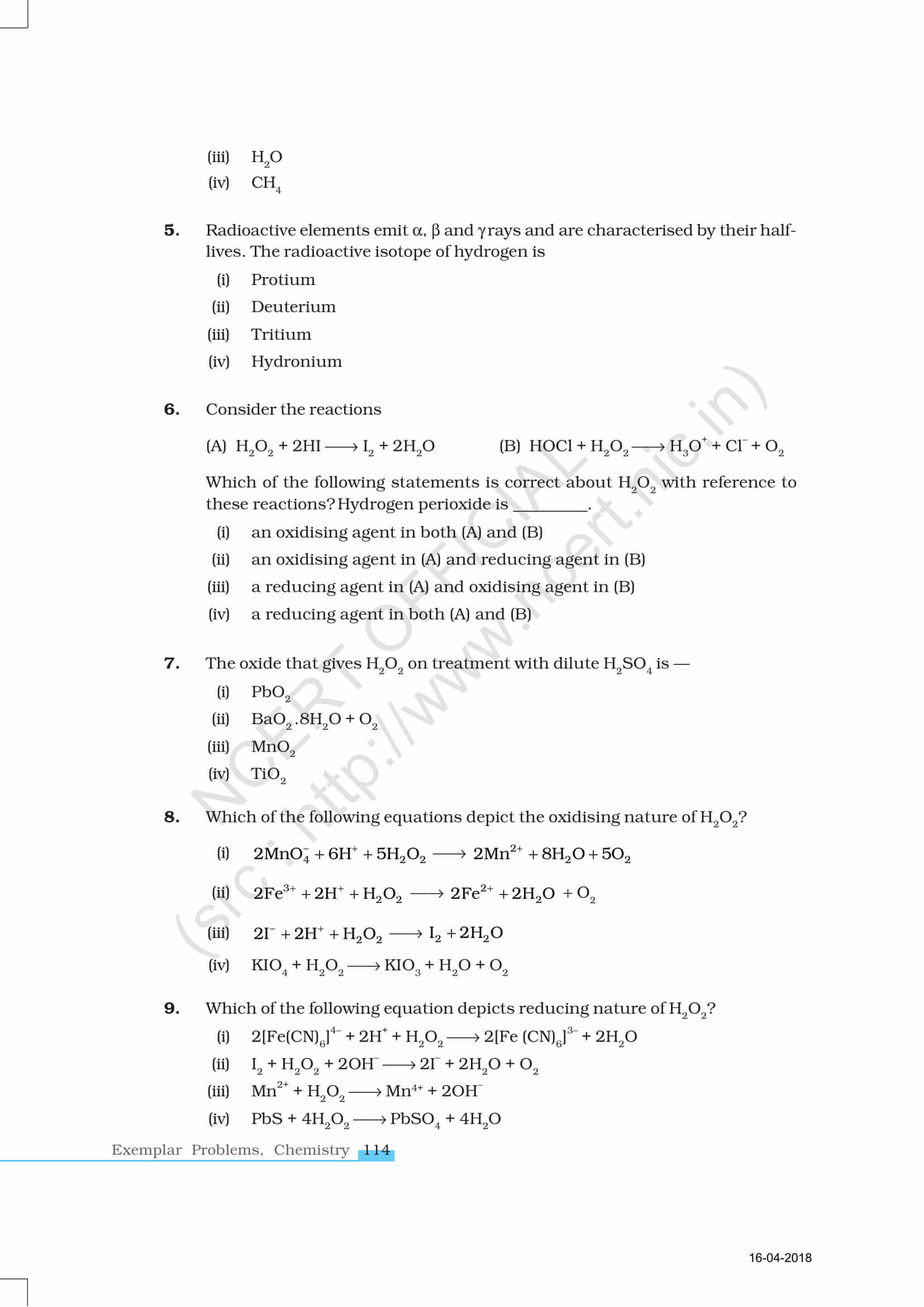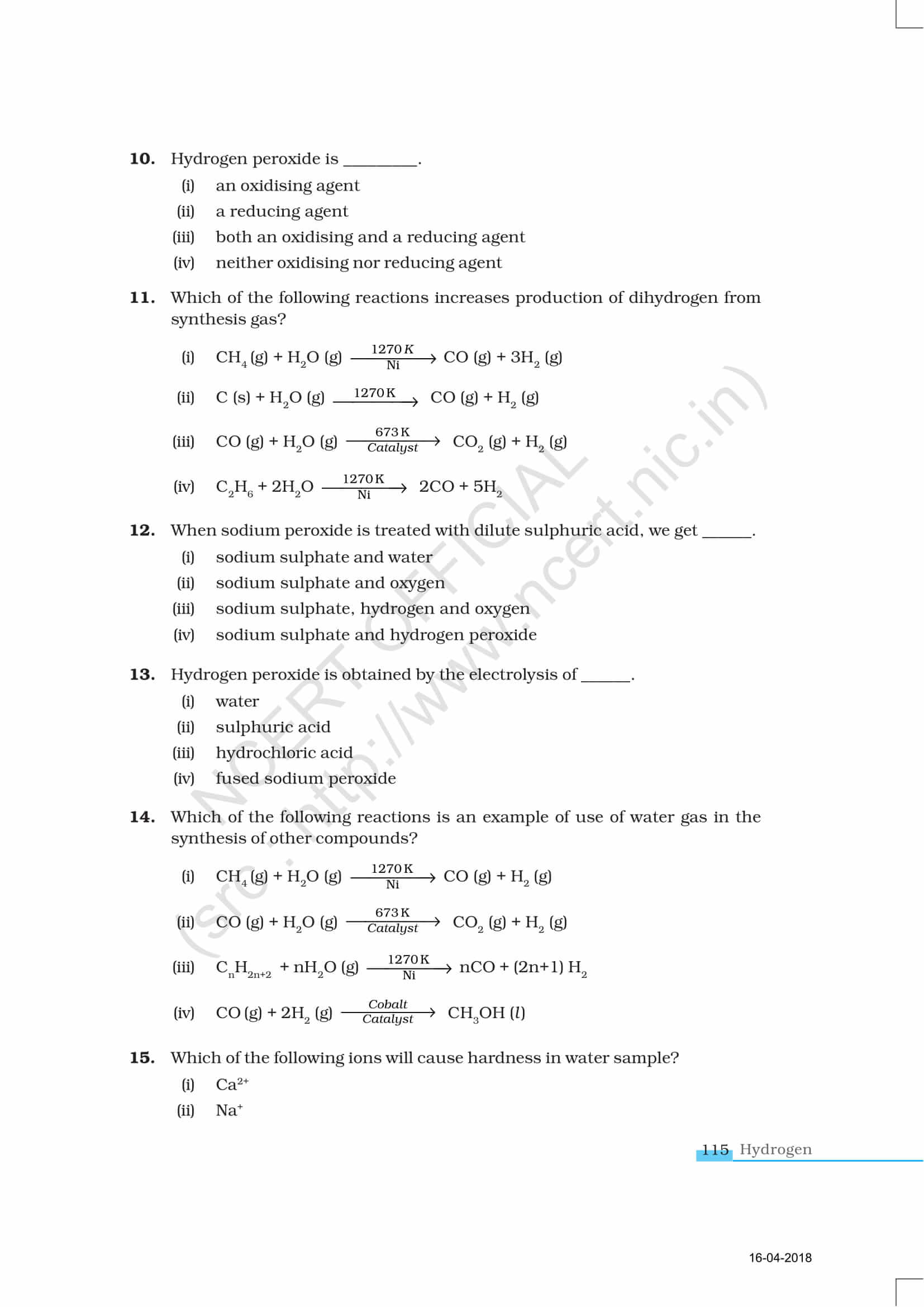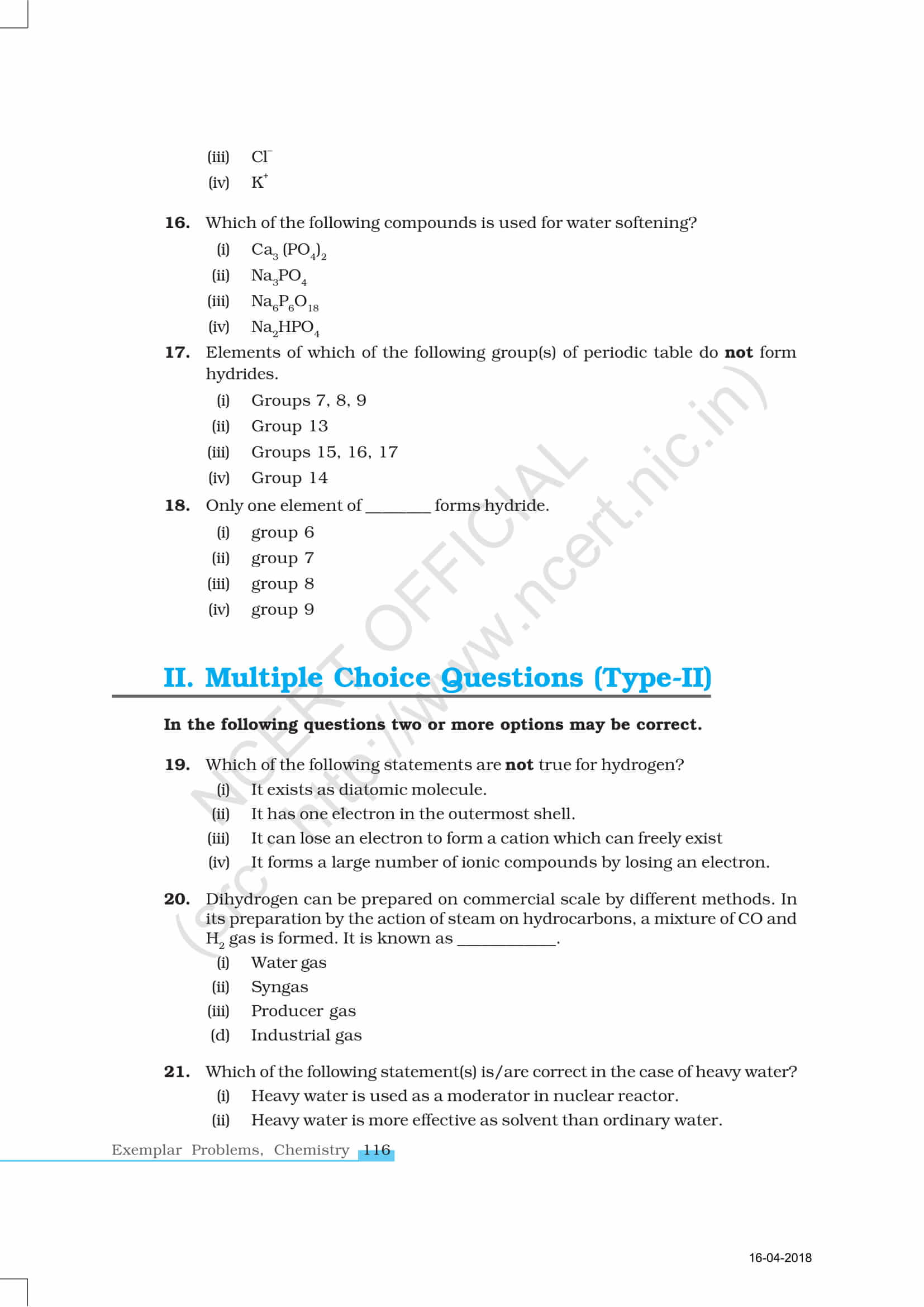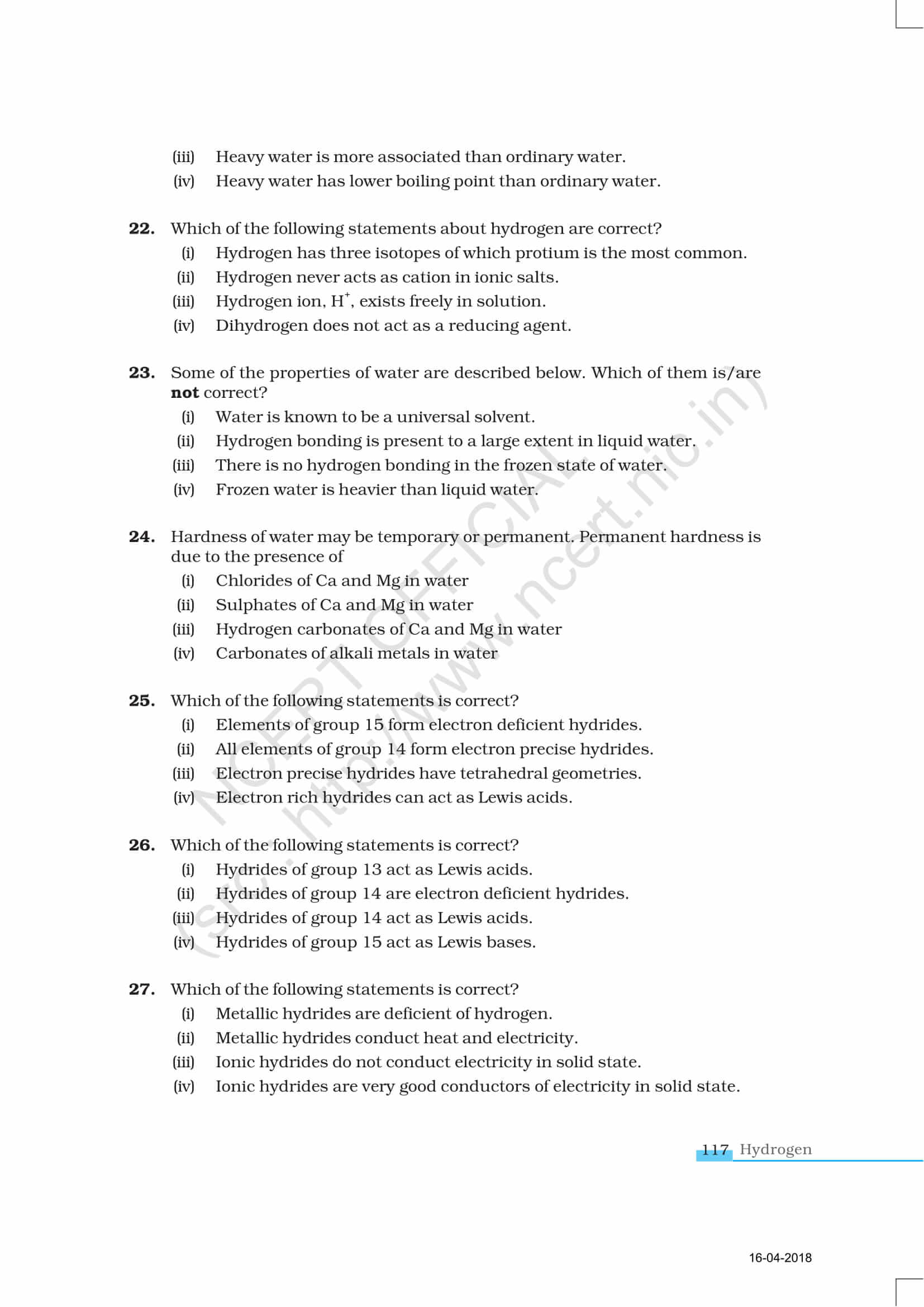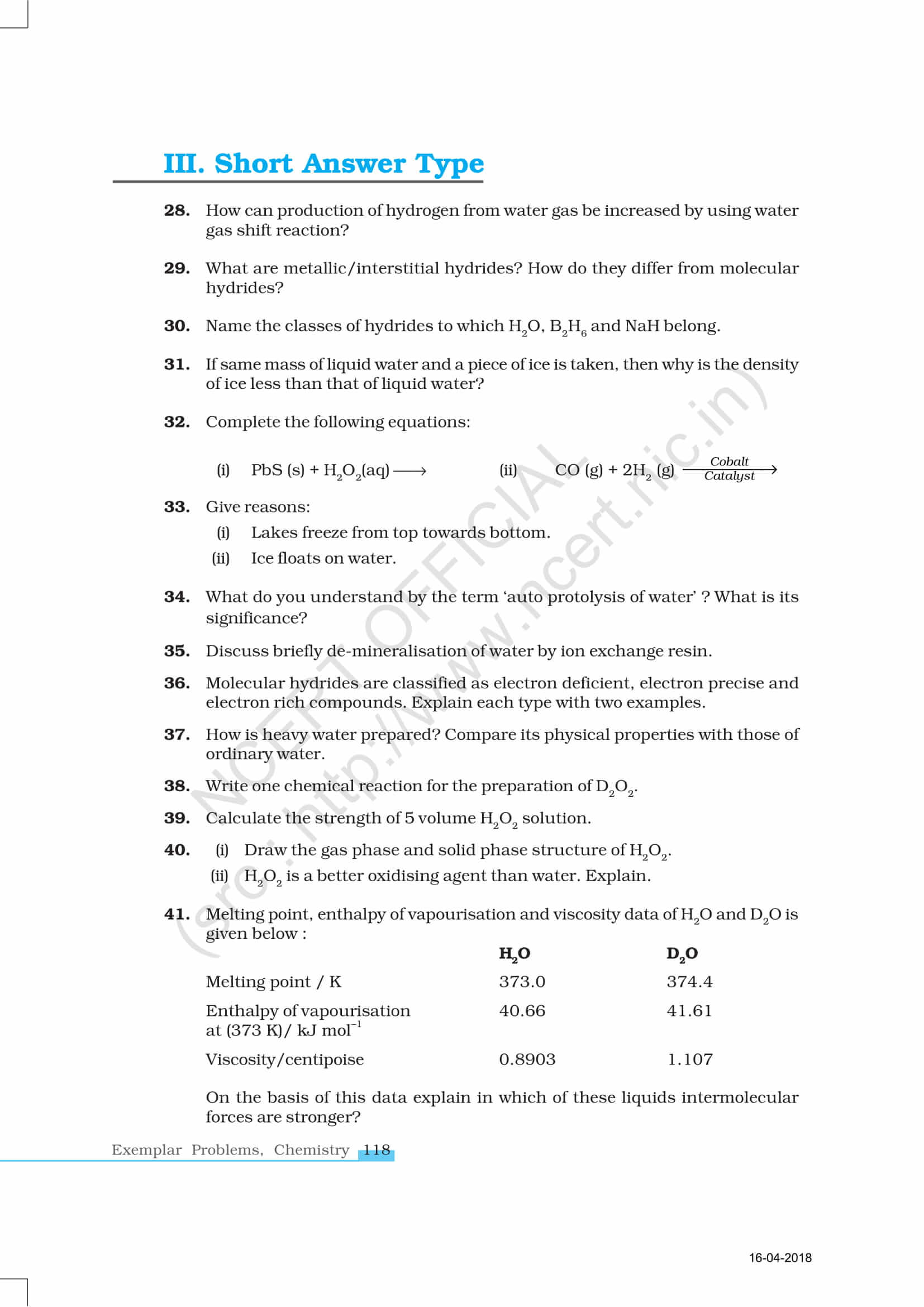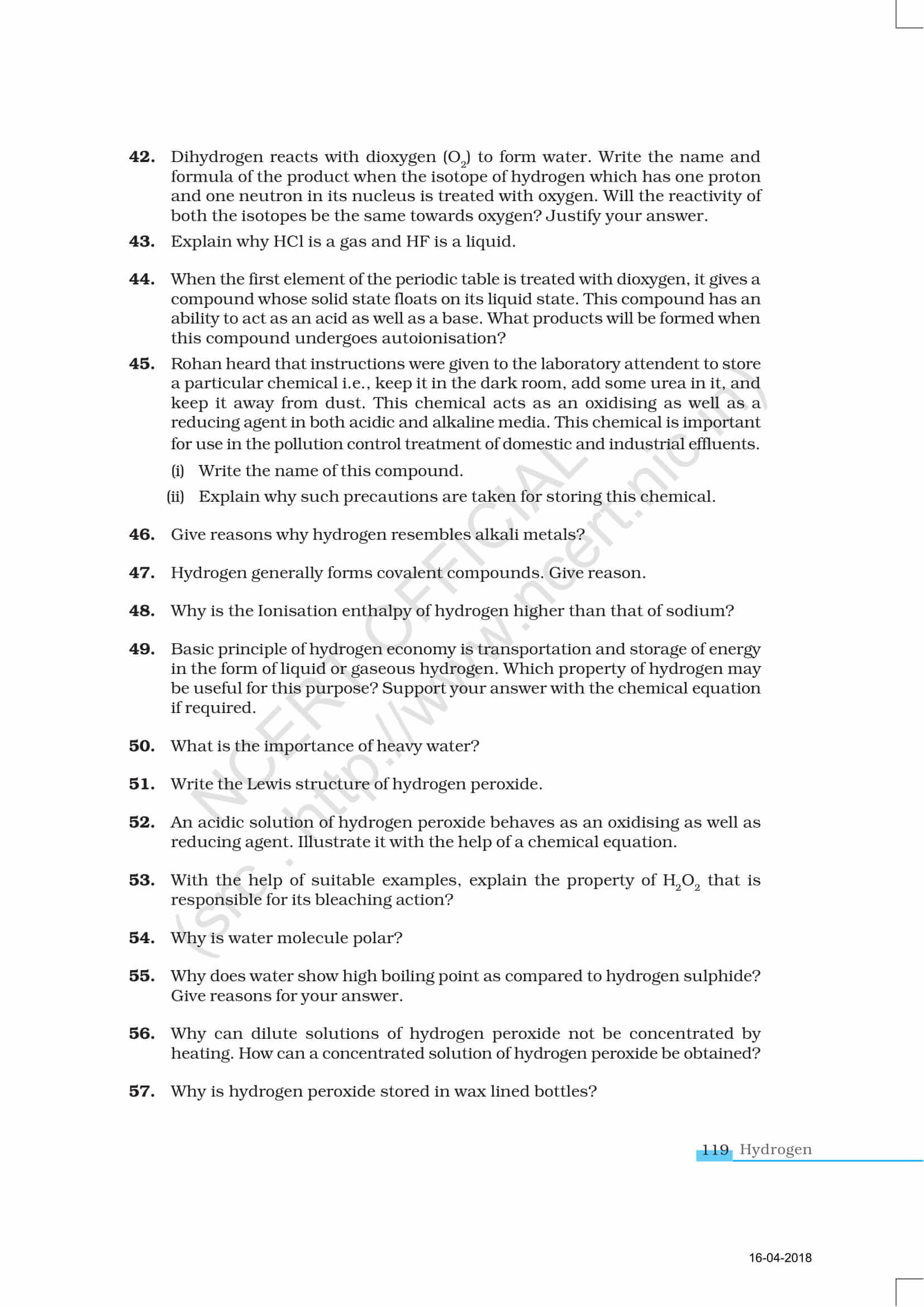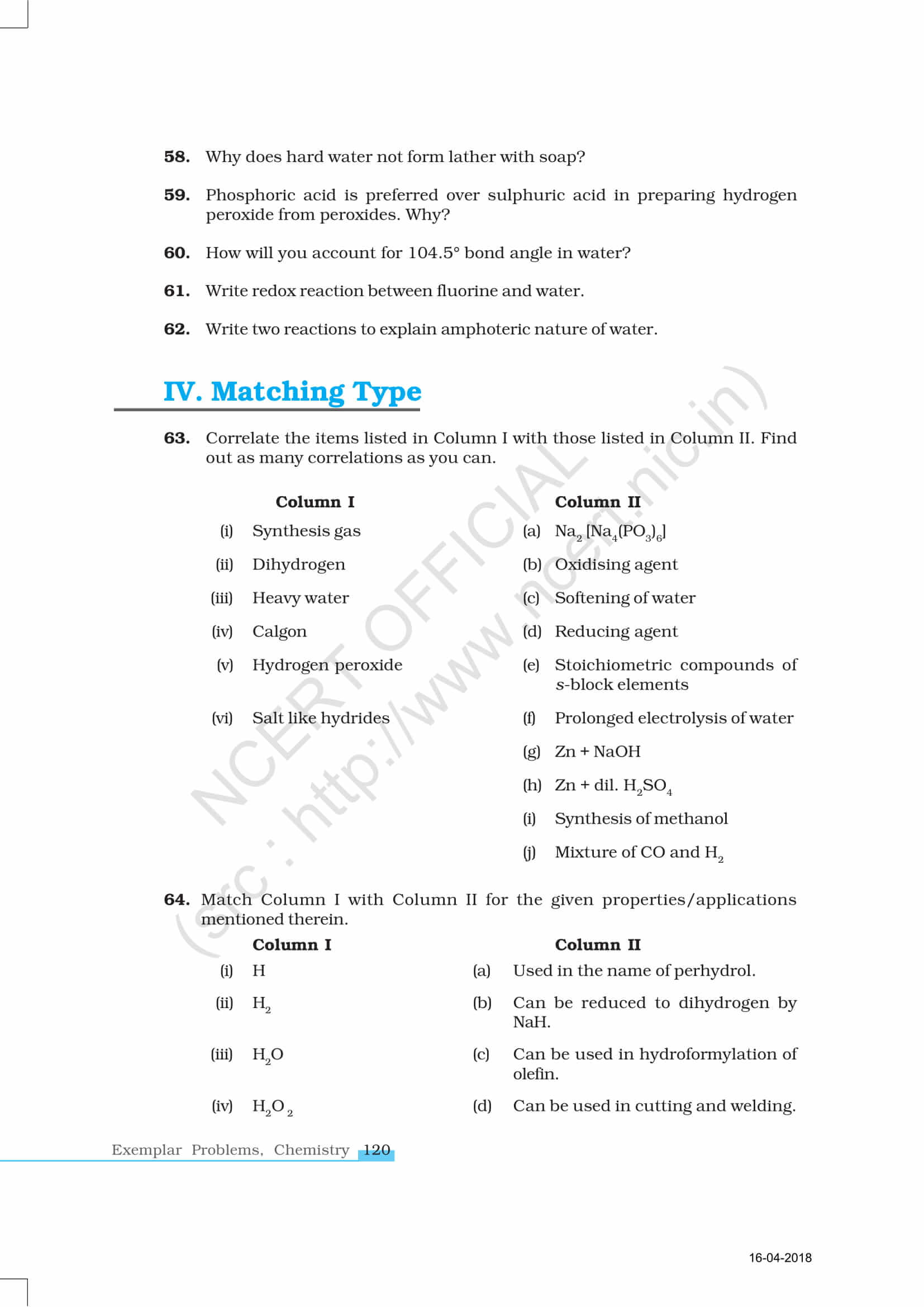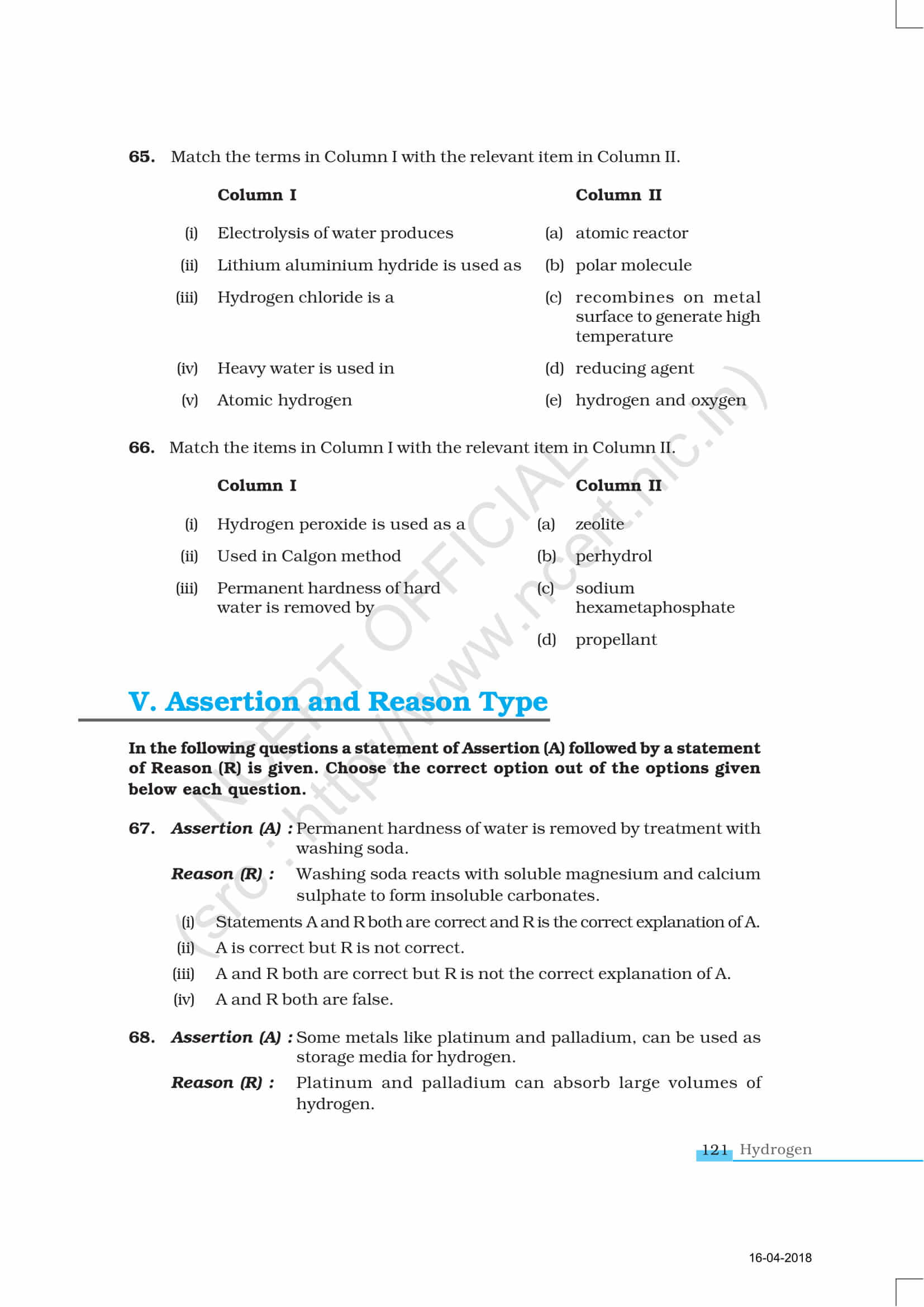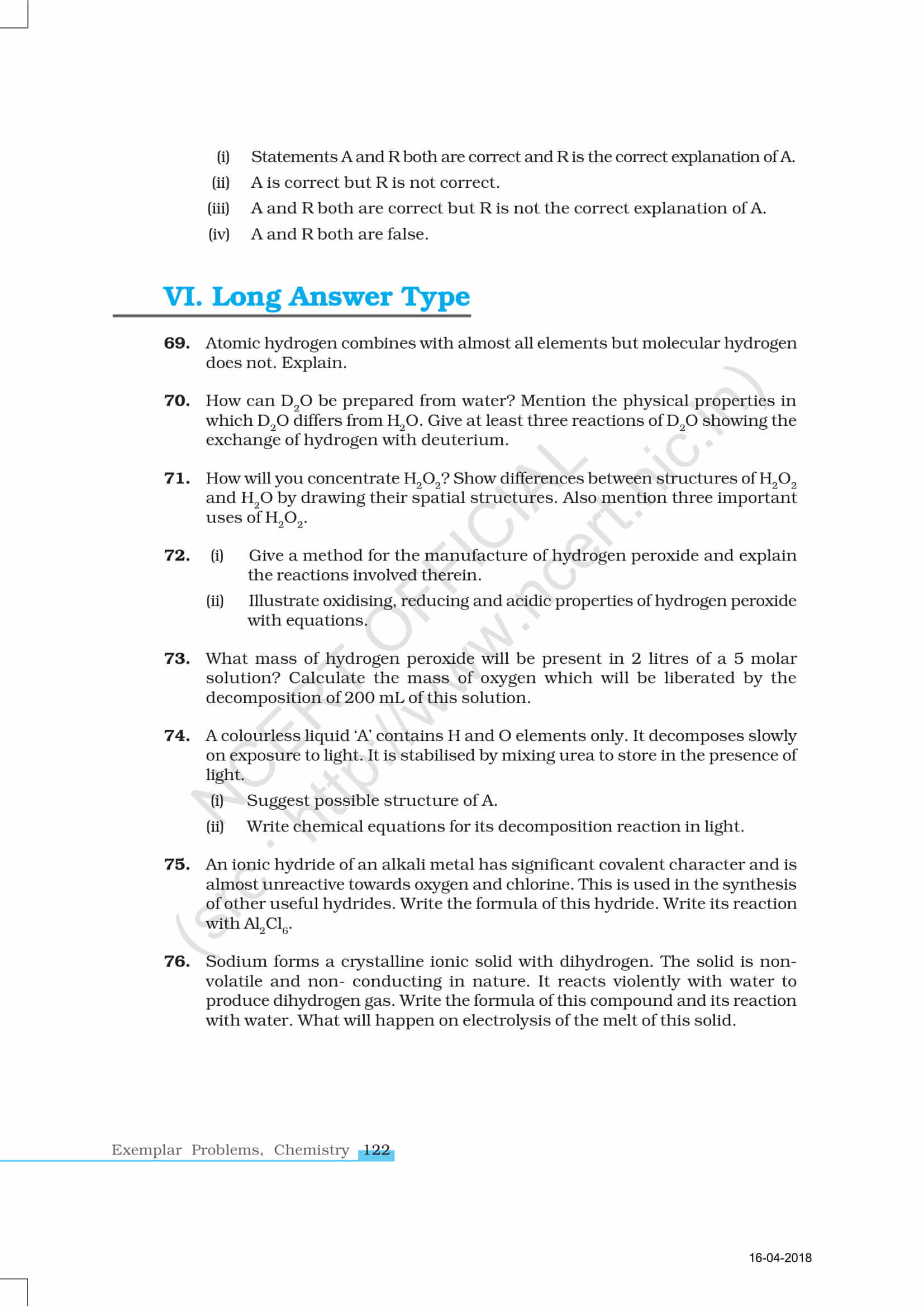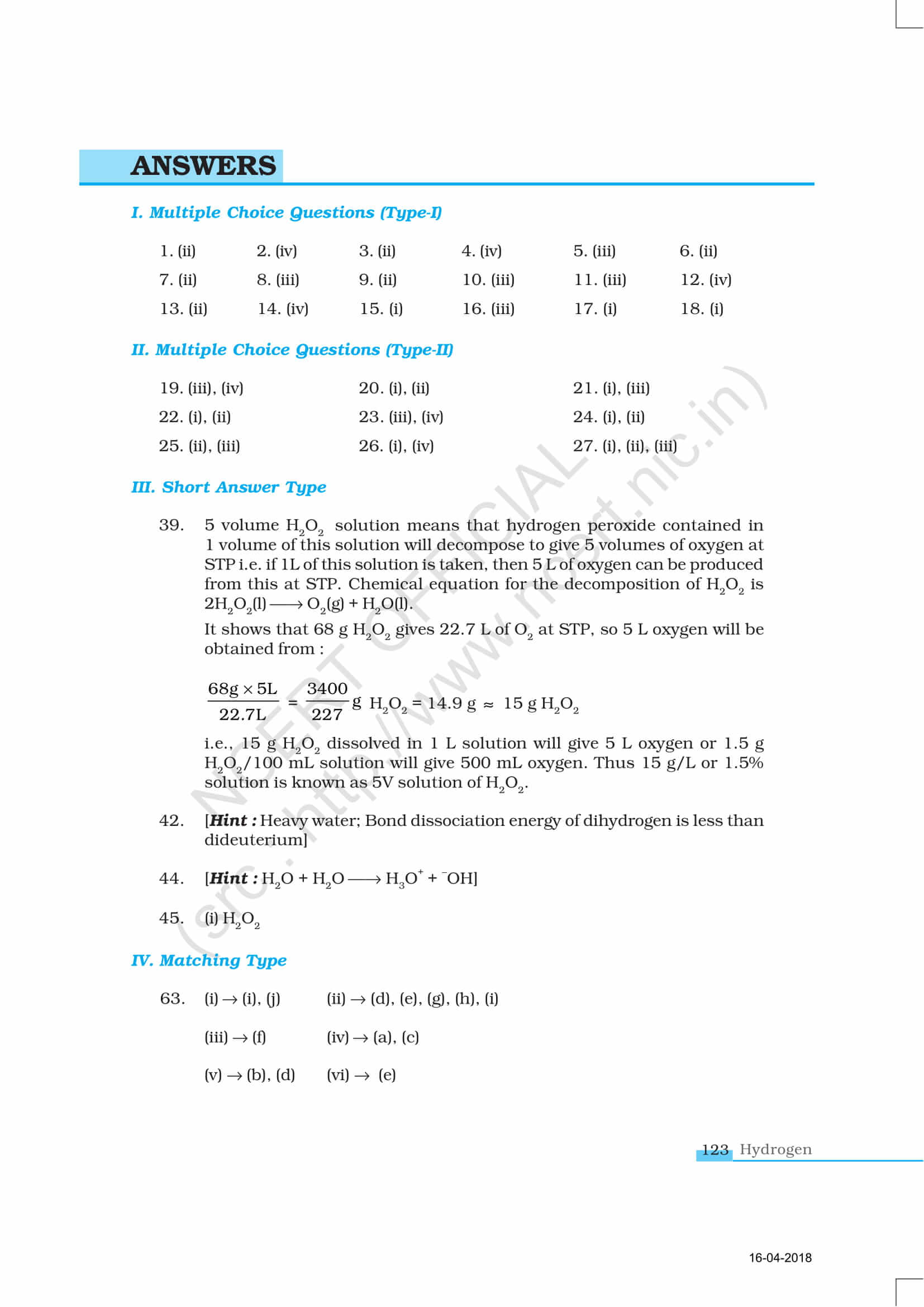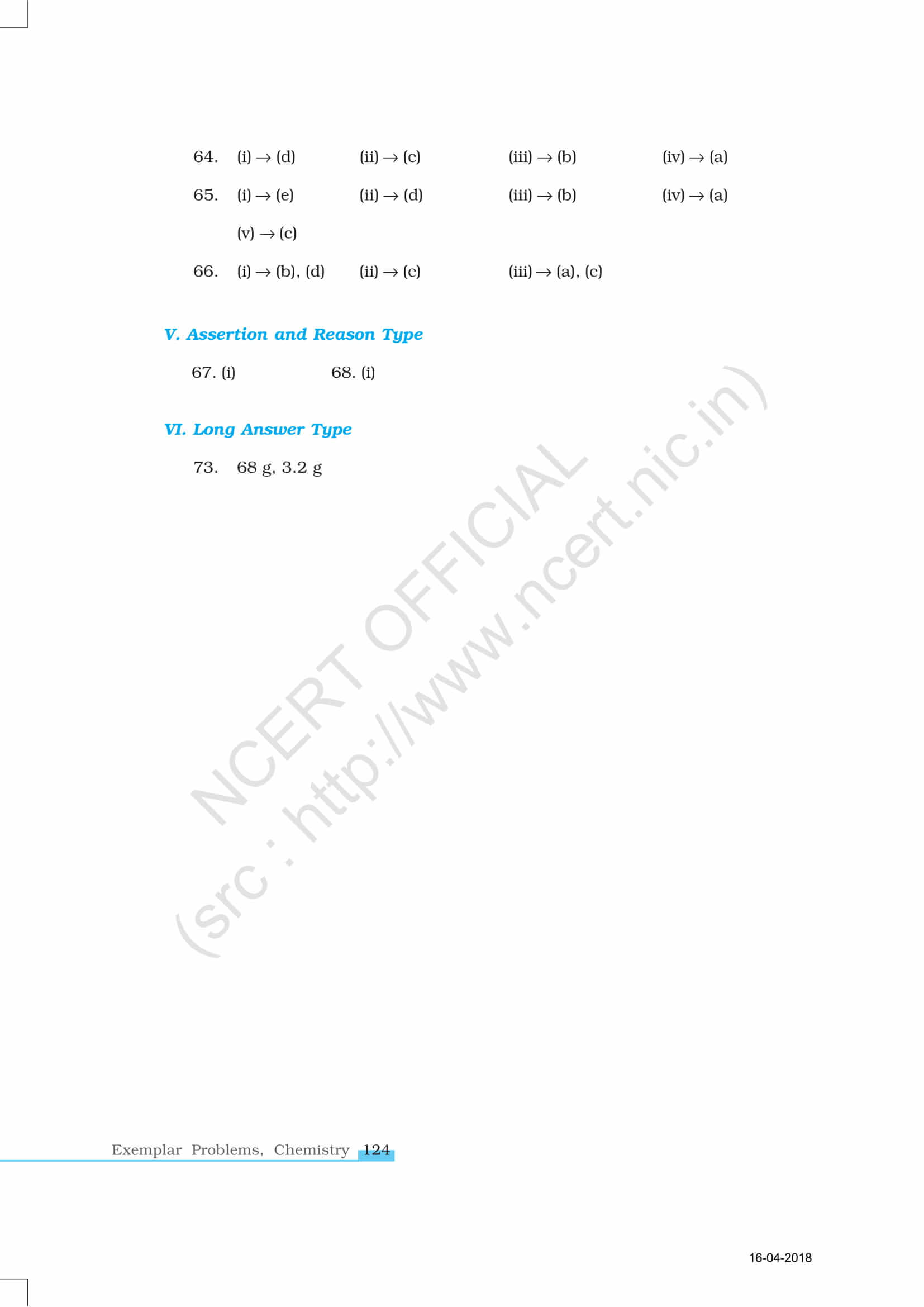 BYJU's is dedicated to providing you with the best study material to help you in preparation of CBSE class 7 examination and entrance examination. You can get notes, study materials, videos animations, exercises, worksheets, previous year question papers, sample papers, books and mock test.