NCERT exemplar chemistry class 11 Chapter 5 States of Matter is available here for free access and download. This study material cover answers to the questions given in NCERT examplar book, the important questions from previous question papers, states of matter MCQ, states of matter problems and solutions, exercises and worksheets.
By studying this exemplar neatly, students can extract states of matter class 11 NCERT notes which is very important to save your time during revisions. This notes will come handy when exam nears and you can study the topics in a very short time.
Students are introduced to the topic of states of matter basically in elementary or the primary level. However, as students' progress into higher and higher classes, the topic gets more advanced and many new terms and concepts are introduced. As such, in class 11, the topic states of matter is not just knowing about solid liquid or gaseous states; but, students have to examine a lot of advance terms like intermolecular forces, liquefaction of gases, thermal interactions, gas laws, kinetic molecular theory, and more. To help students comprehend with the different topics easily, free NCERT Exemplar for class 11 Chemistry chapter 5 – states of matter is provided here. The exemplar will help students know the topics better and they will also find answers to all the questions given at the end of the chapter. Students who make use of the exemplar can have effective revisions before exams and perform well in the exams.
Important Concepts involved in Class 11 Chemistry Chapter 5 States of Matter: Gases and Liquids
Intermolecular Forces

Dispersion Forces Or London Forces
Dipole-dipole Forces
Dipole-induced Dipole Forces
Hydrogen Bond

Thermal Energy
Intermolecular Forces Vs Thermal Interactions
The Gaseous State Ex
The Gas Laws Ex

Boyle's Law (Pressure-volume Relationship)
Charles' Law (Temperature-volume Relationship)
Gay Lussac's Law (Pressure-temperature Relationship)
Avogadro Law (Volume – Amount Relationship)

Ideal Gas Equation

Density And Molar Mass Of A Gaseous Substance
Dalton's Law Of Partial Pressures

Kinetic Molecular Theory Of Gases
Behaviour Of Real Gases: Deviation From Ideal Gas Behaviour
Liquefaction Of Gases
Liquid State

Vapour Pressure
Surface Tension Ex 5.10.3 – Viscosity.
Students can take a closer look at class 11 Chemistry NCERT Exemplar chapter 5 PDF below.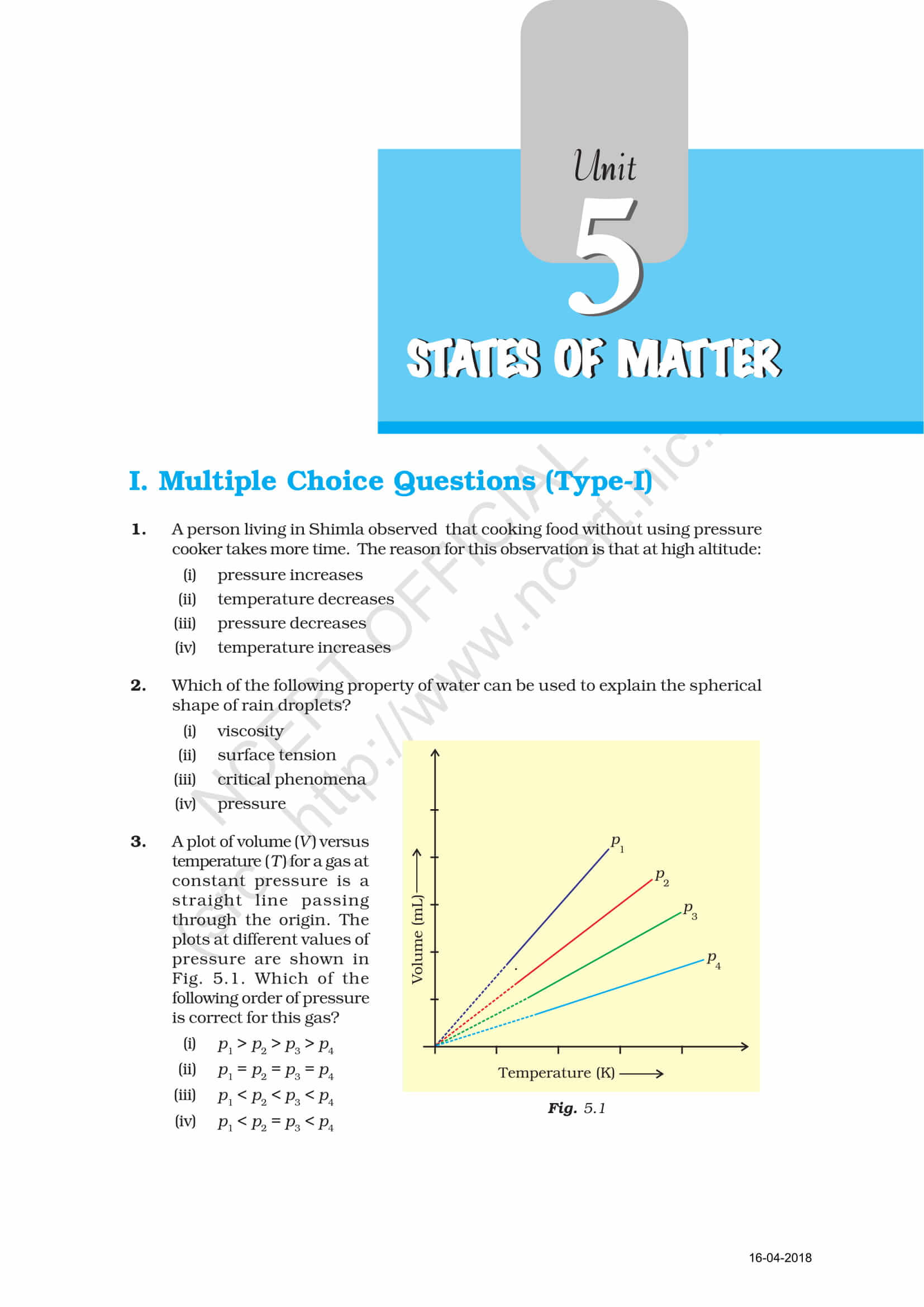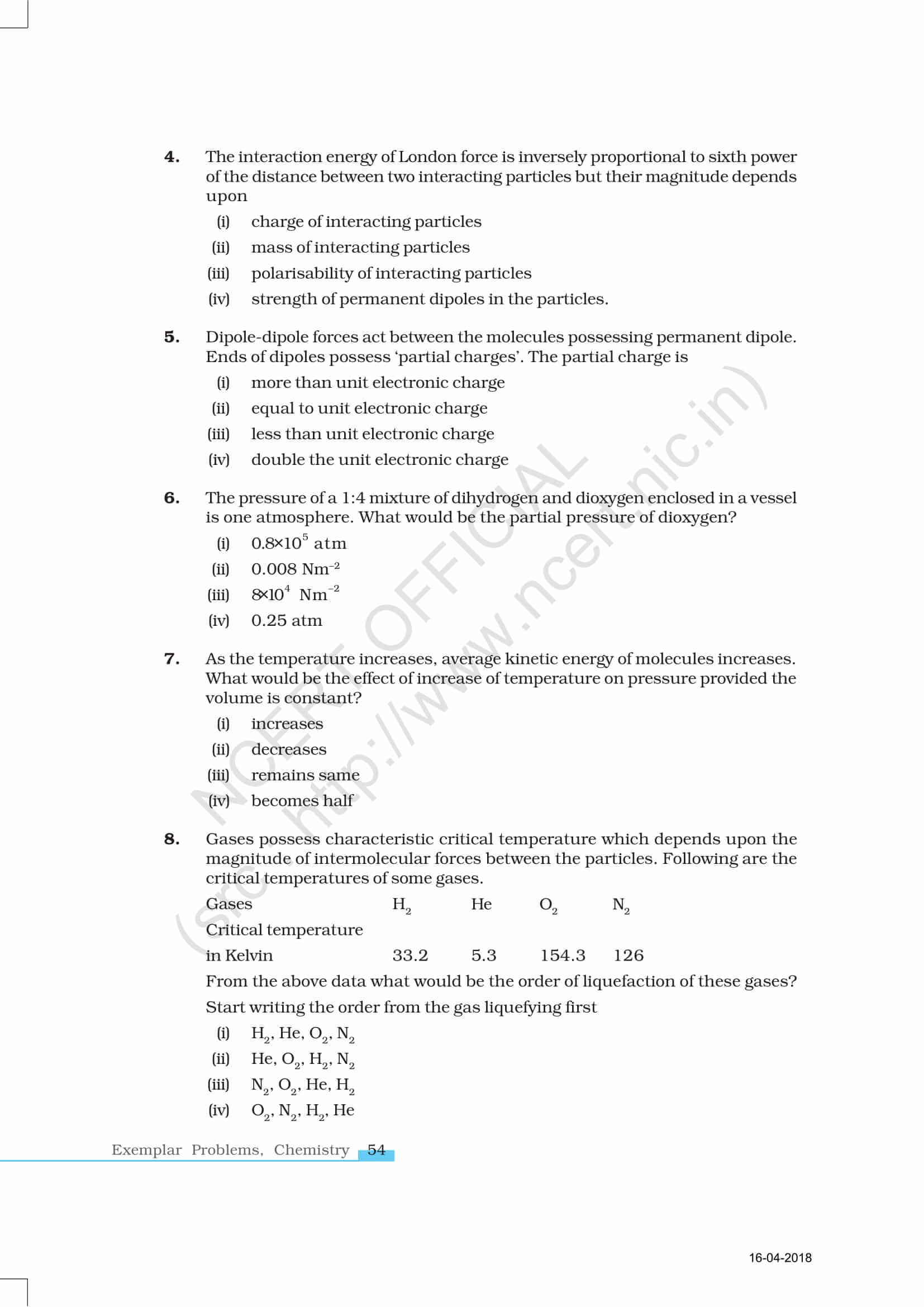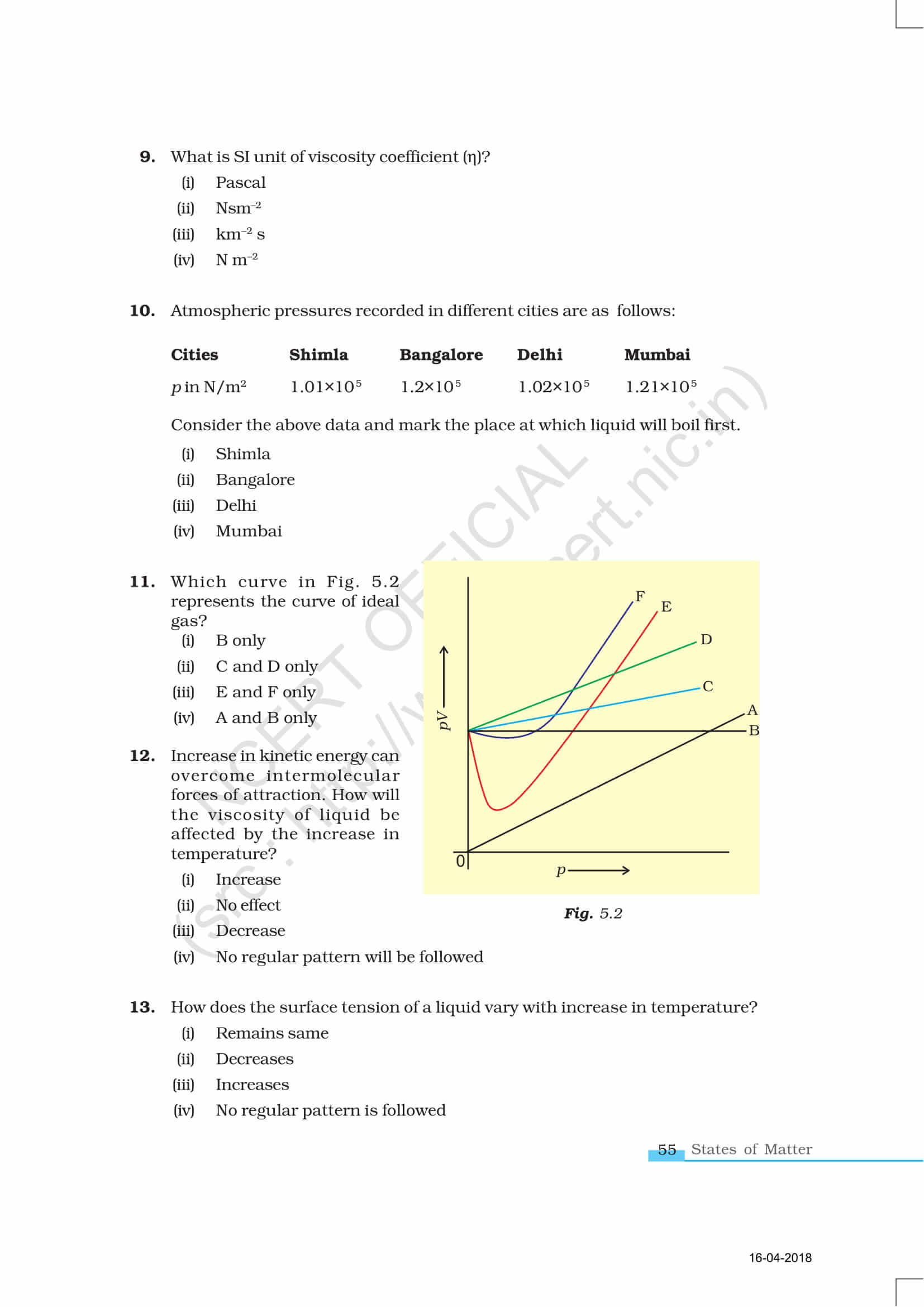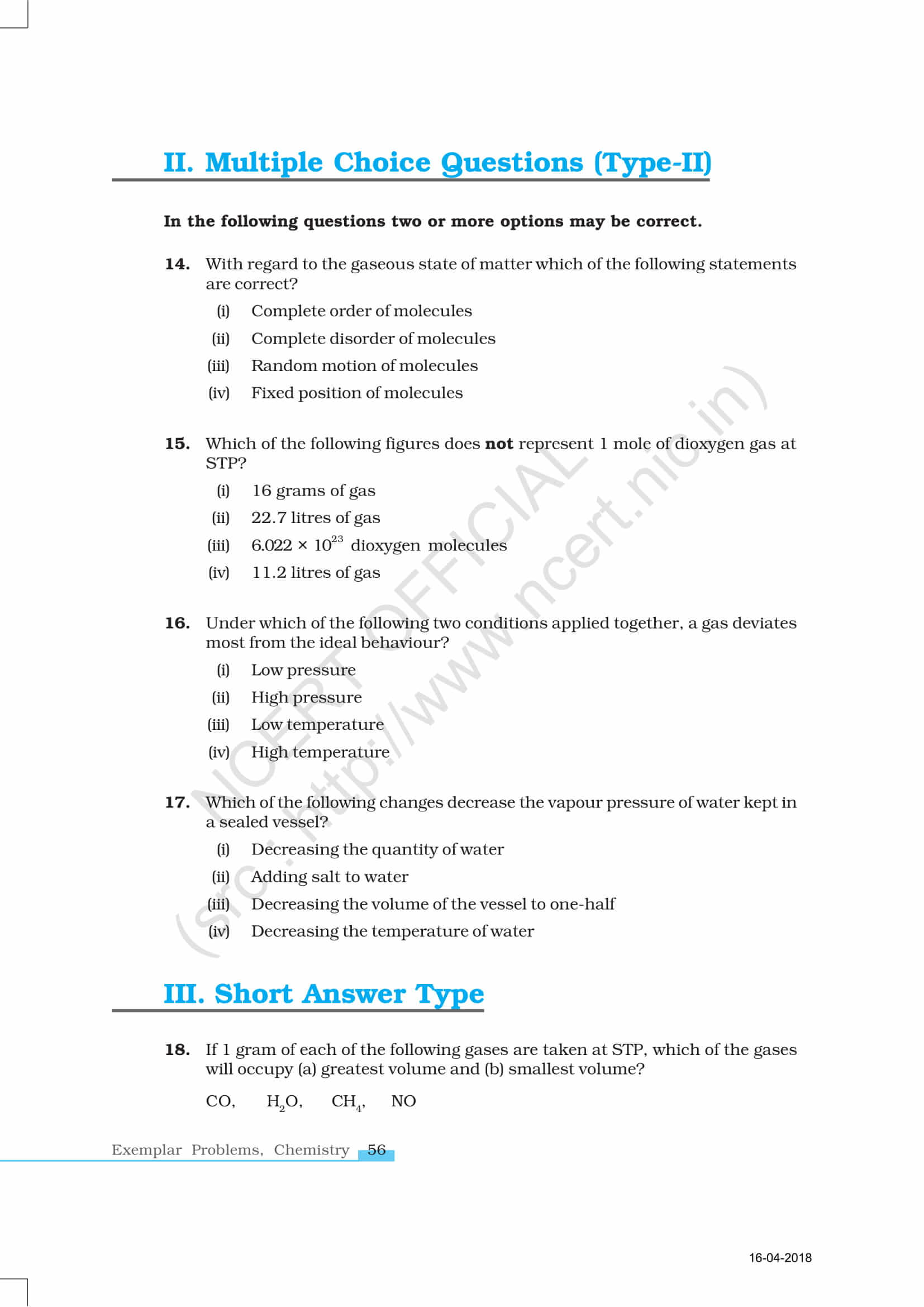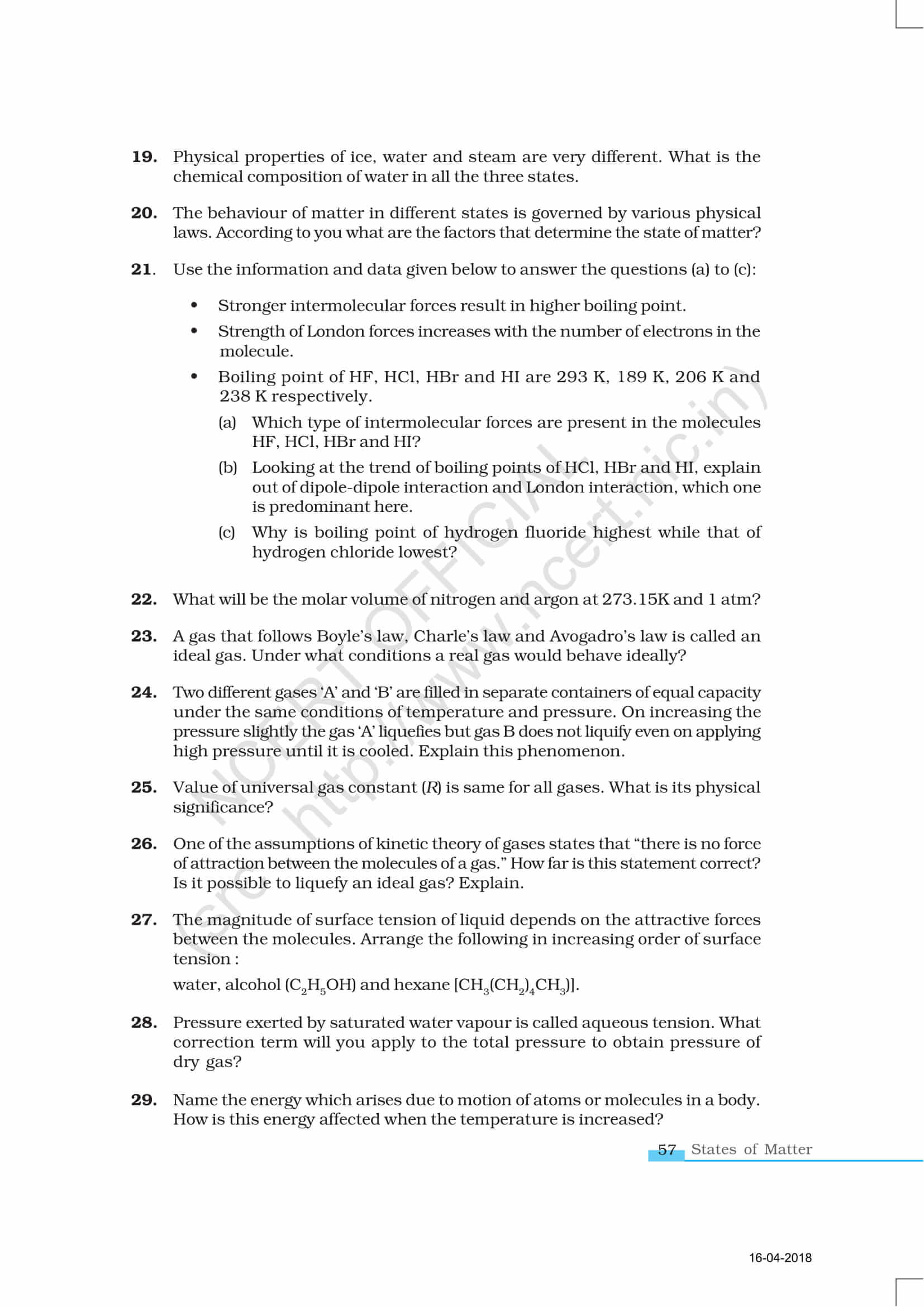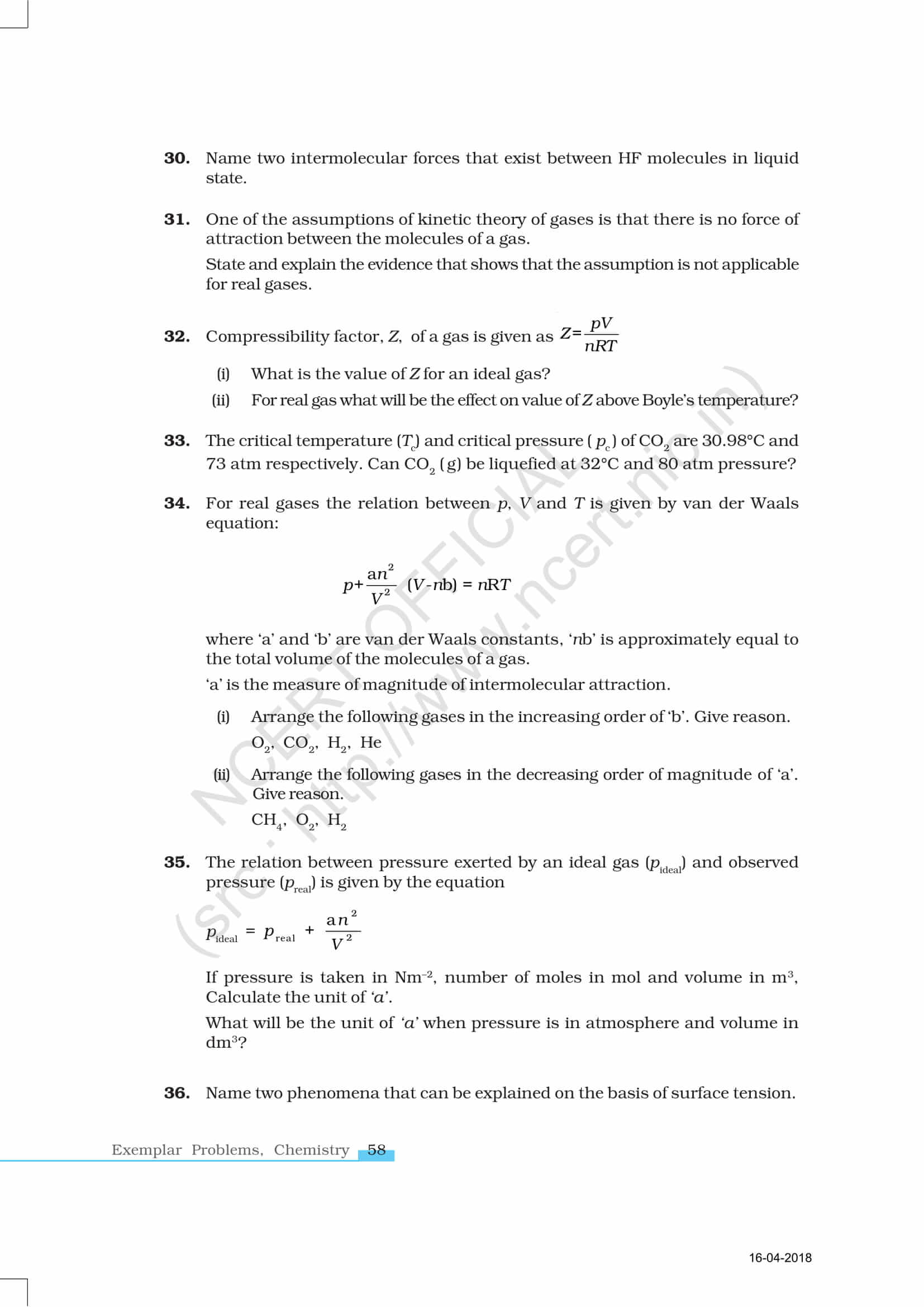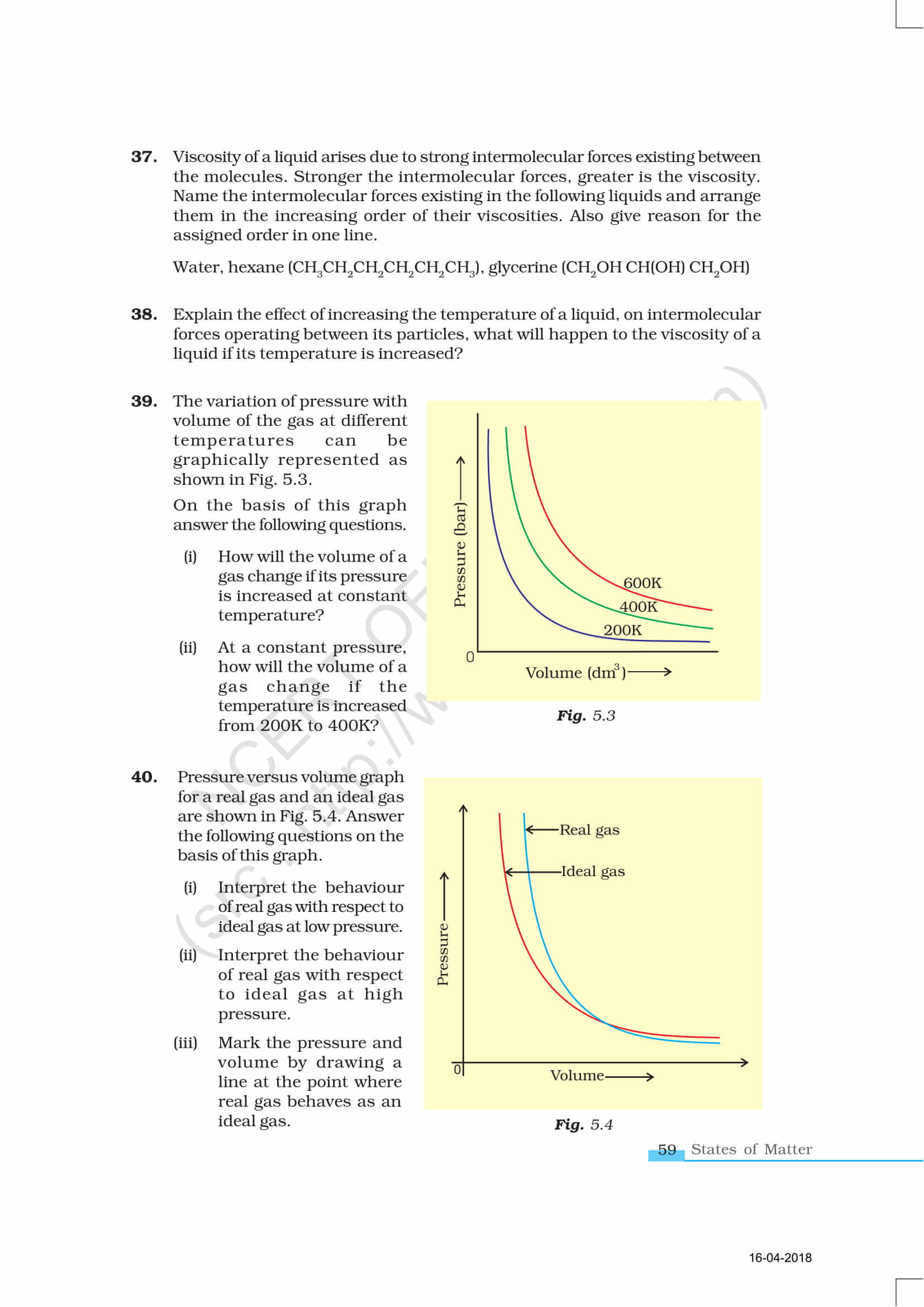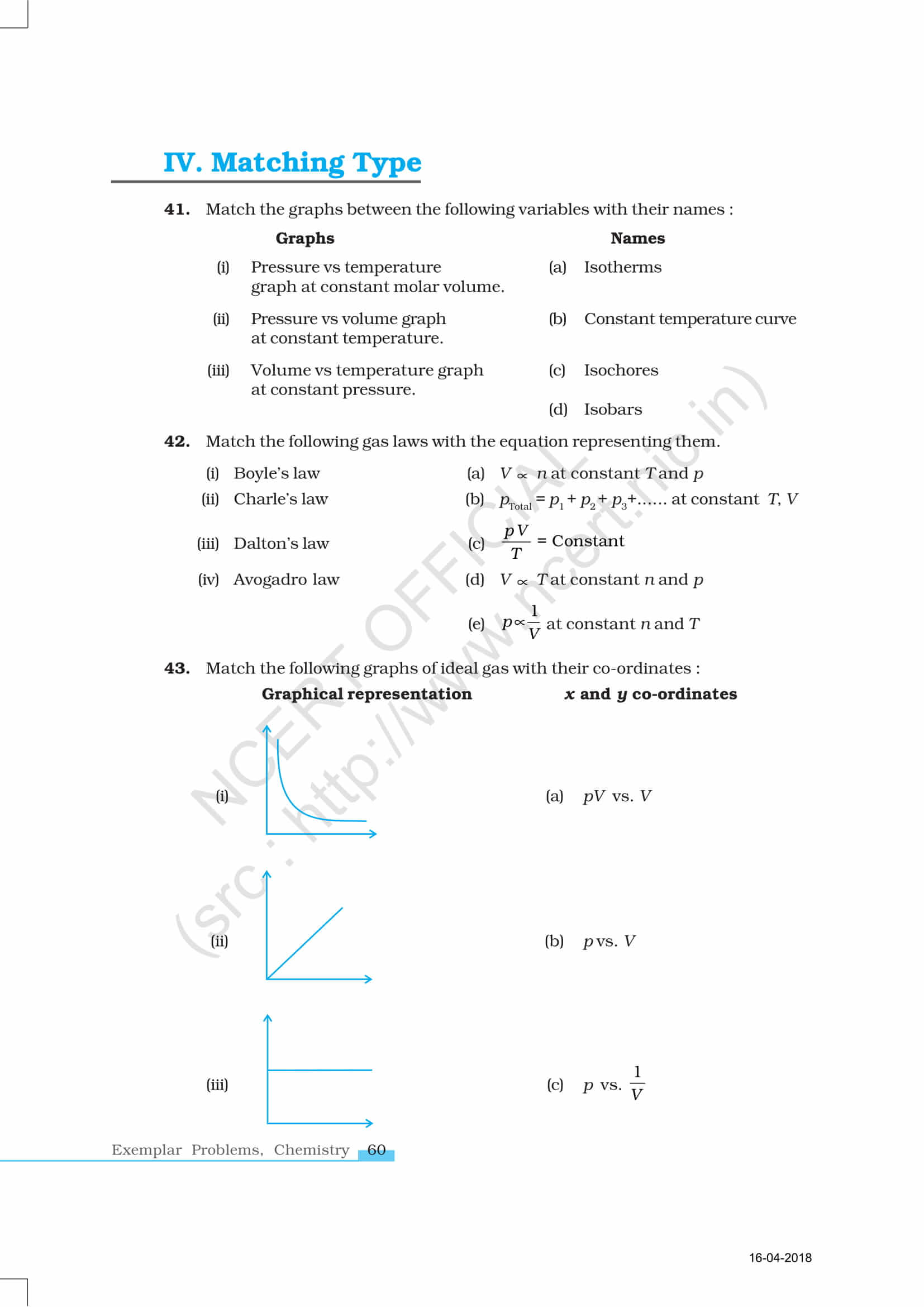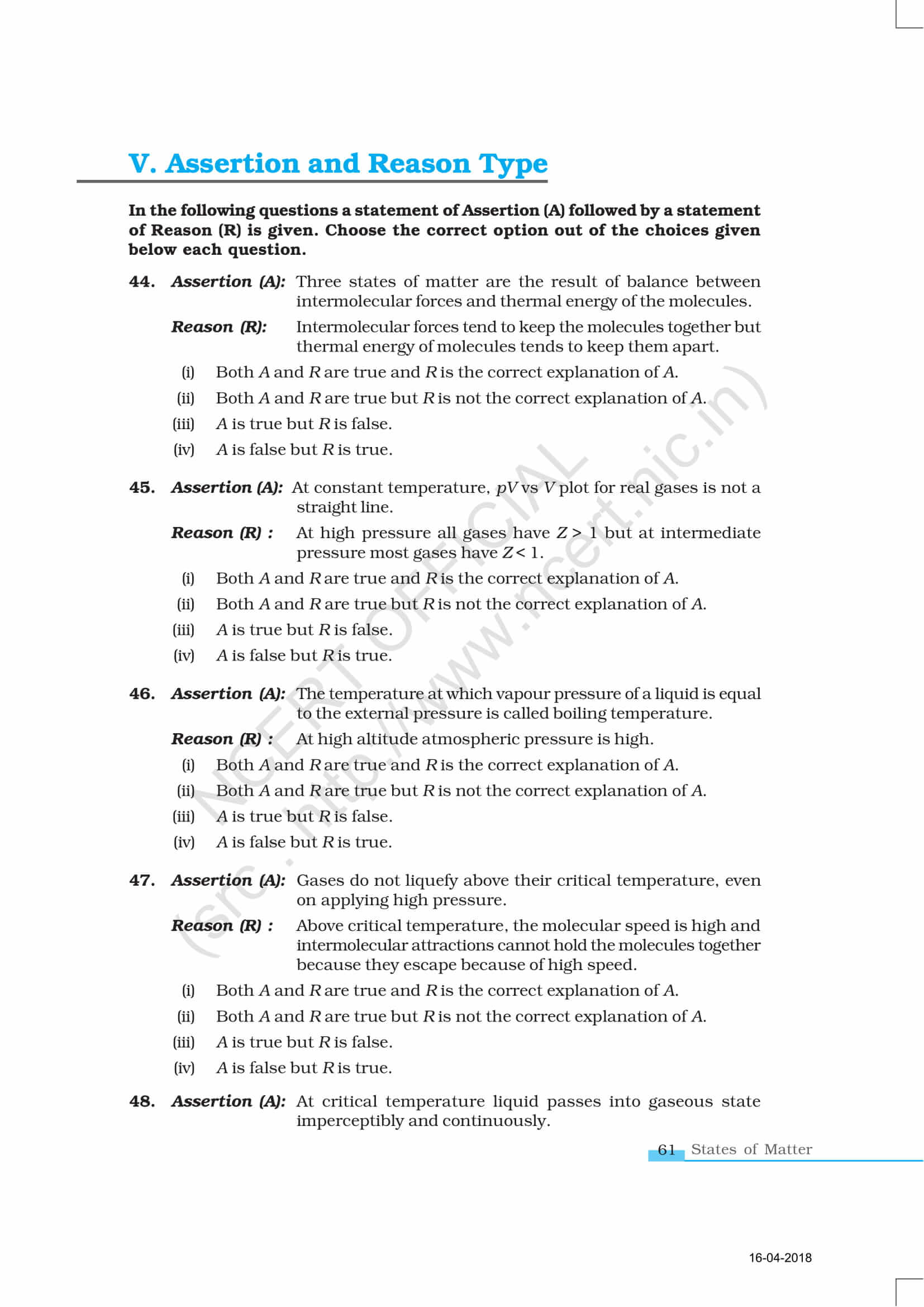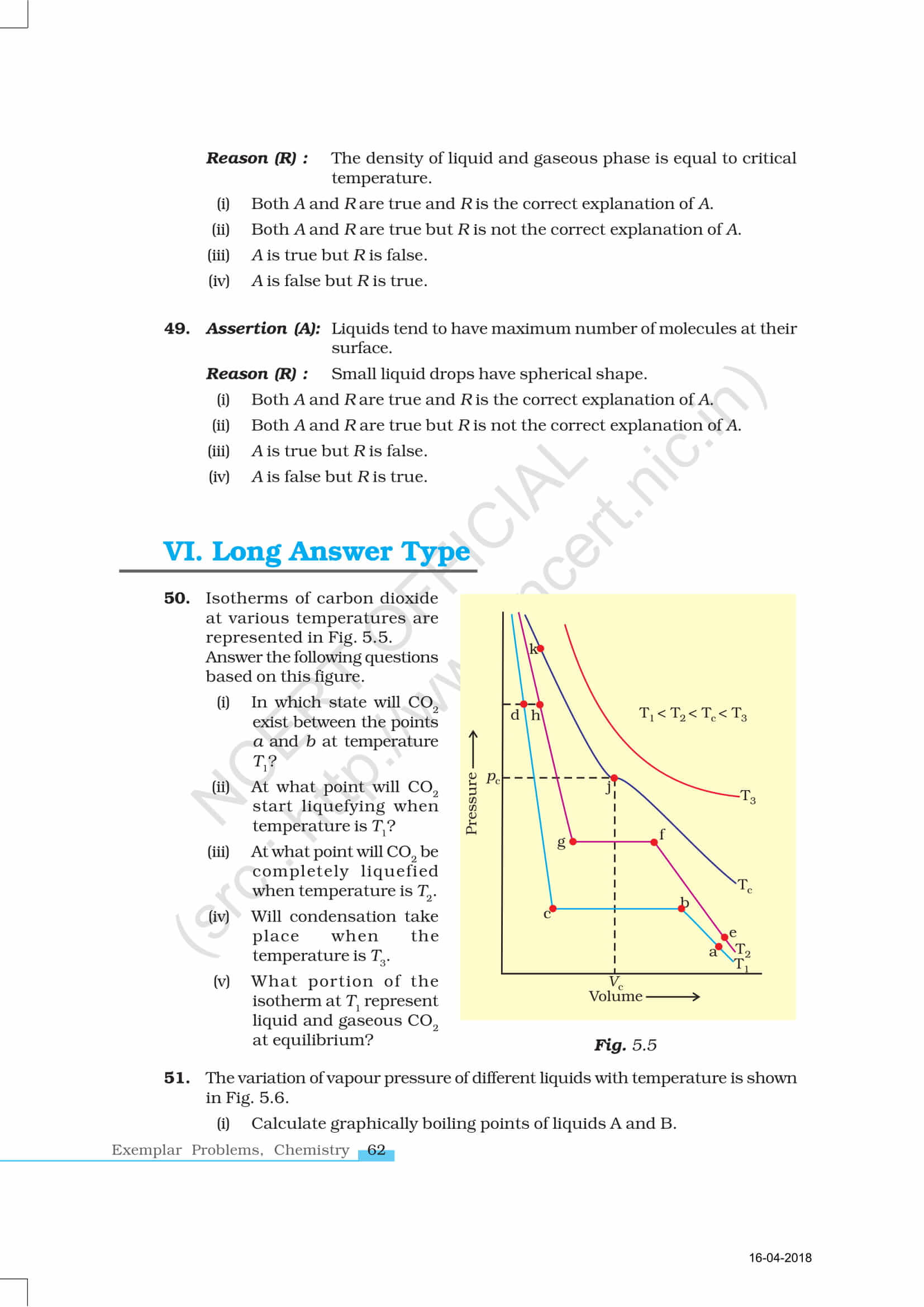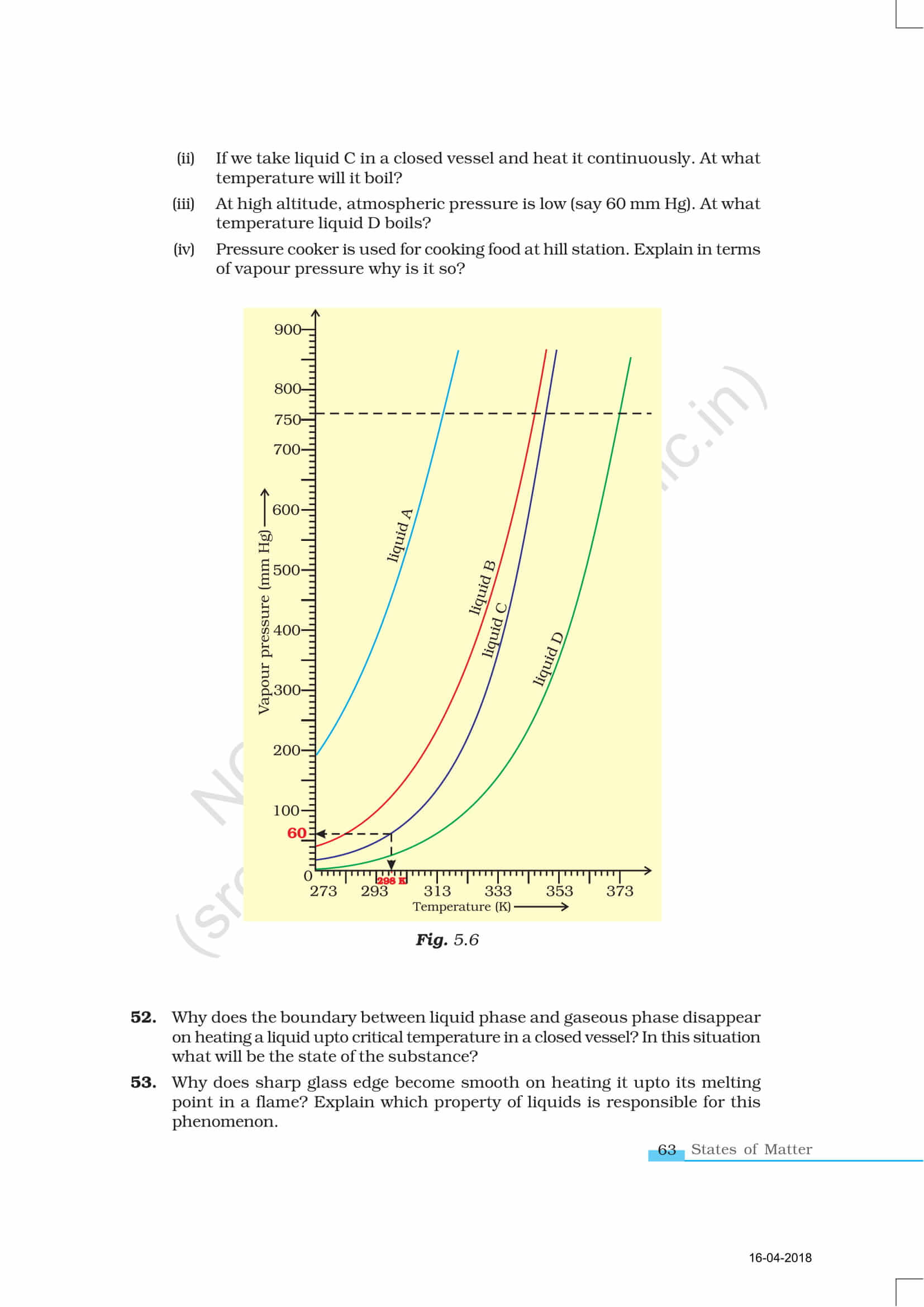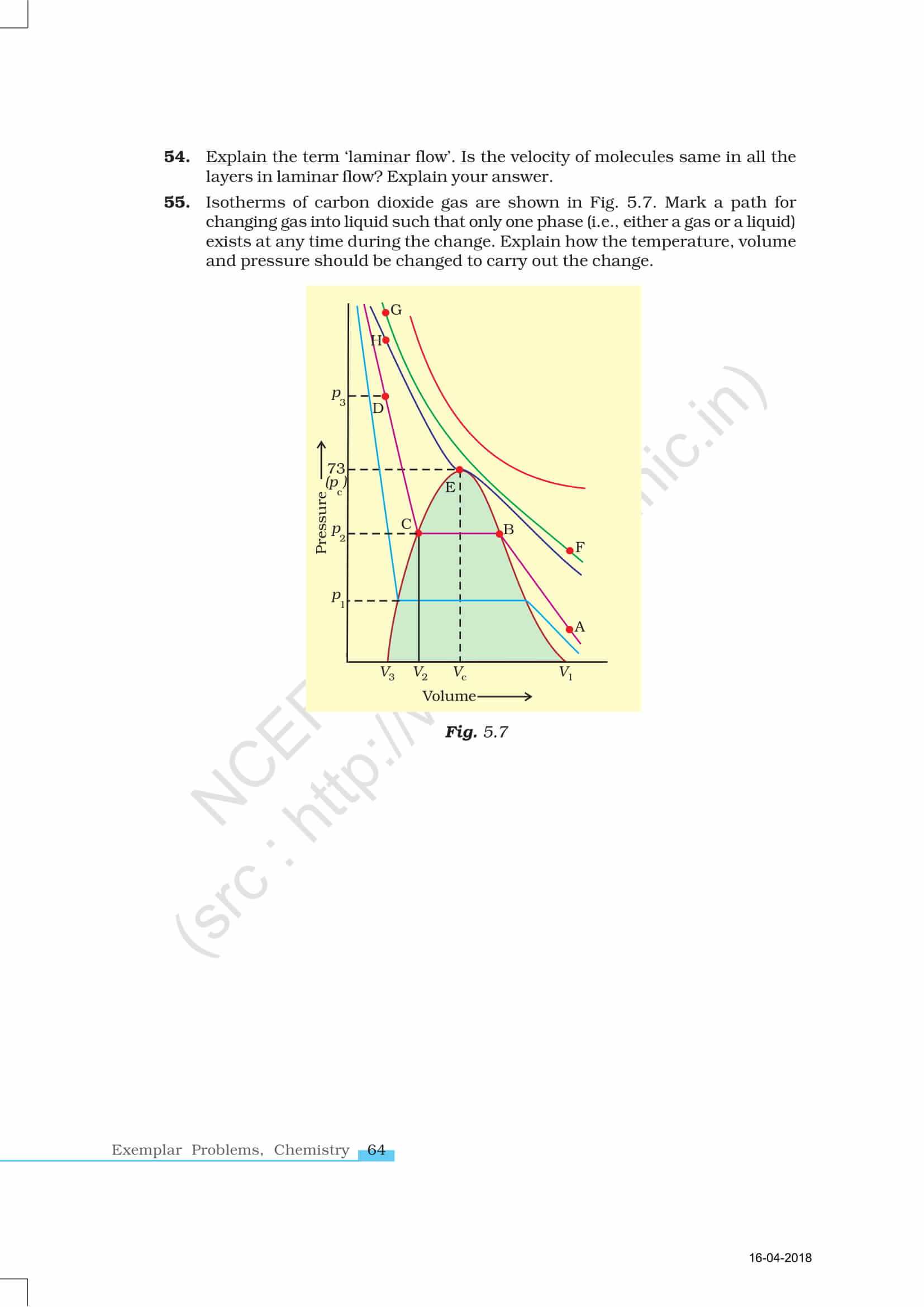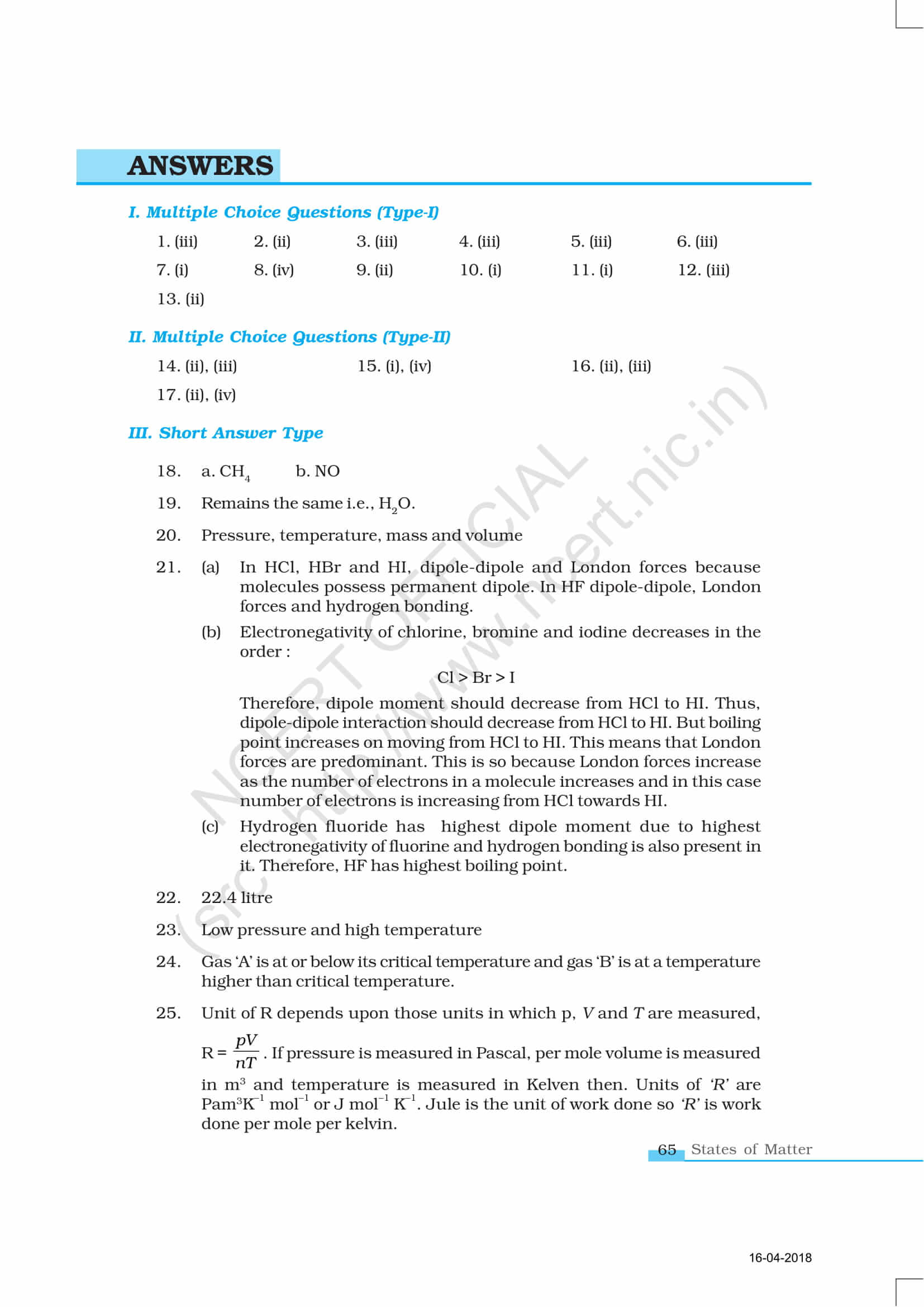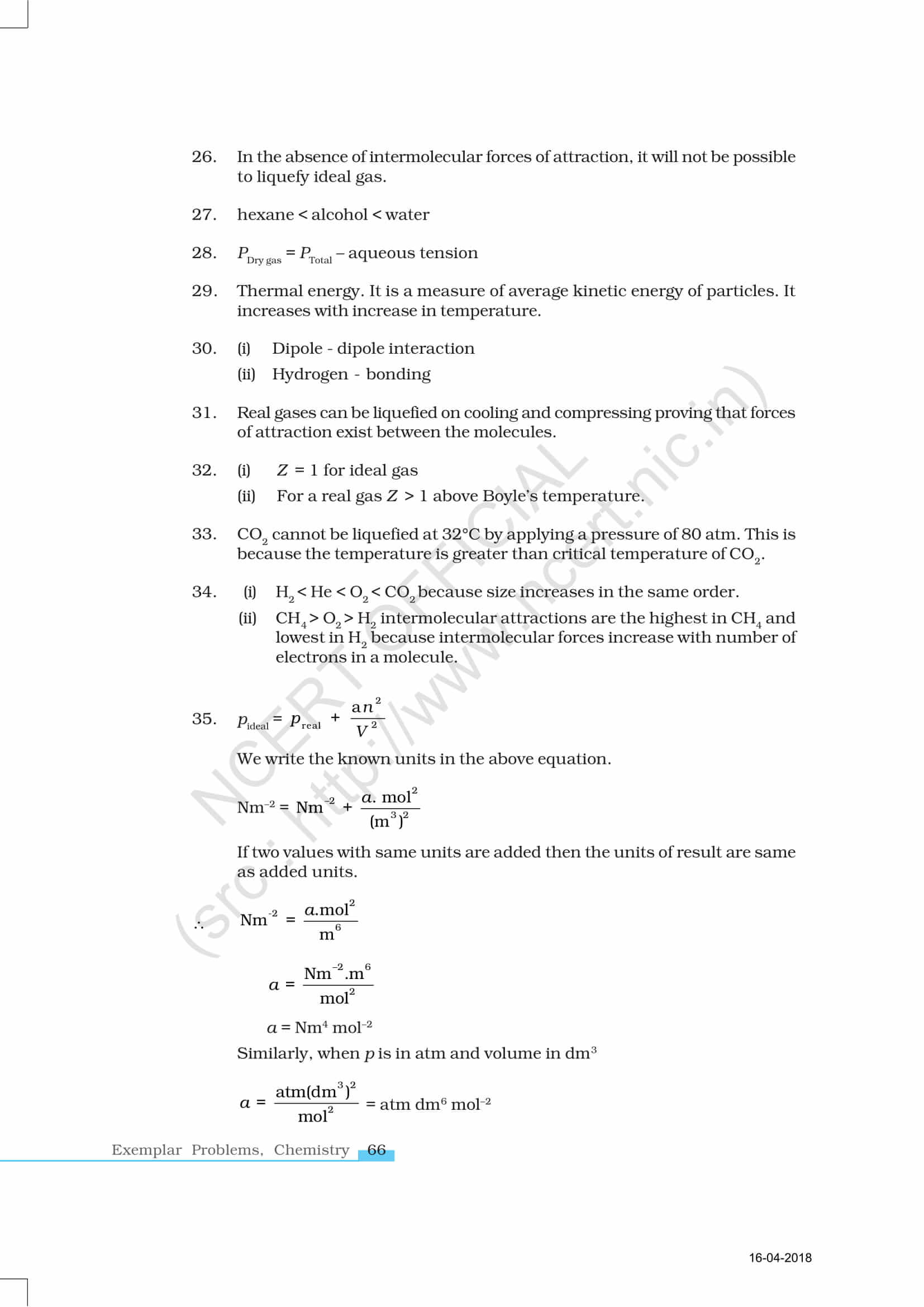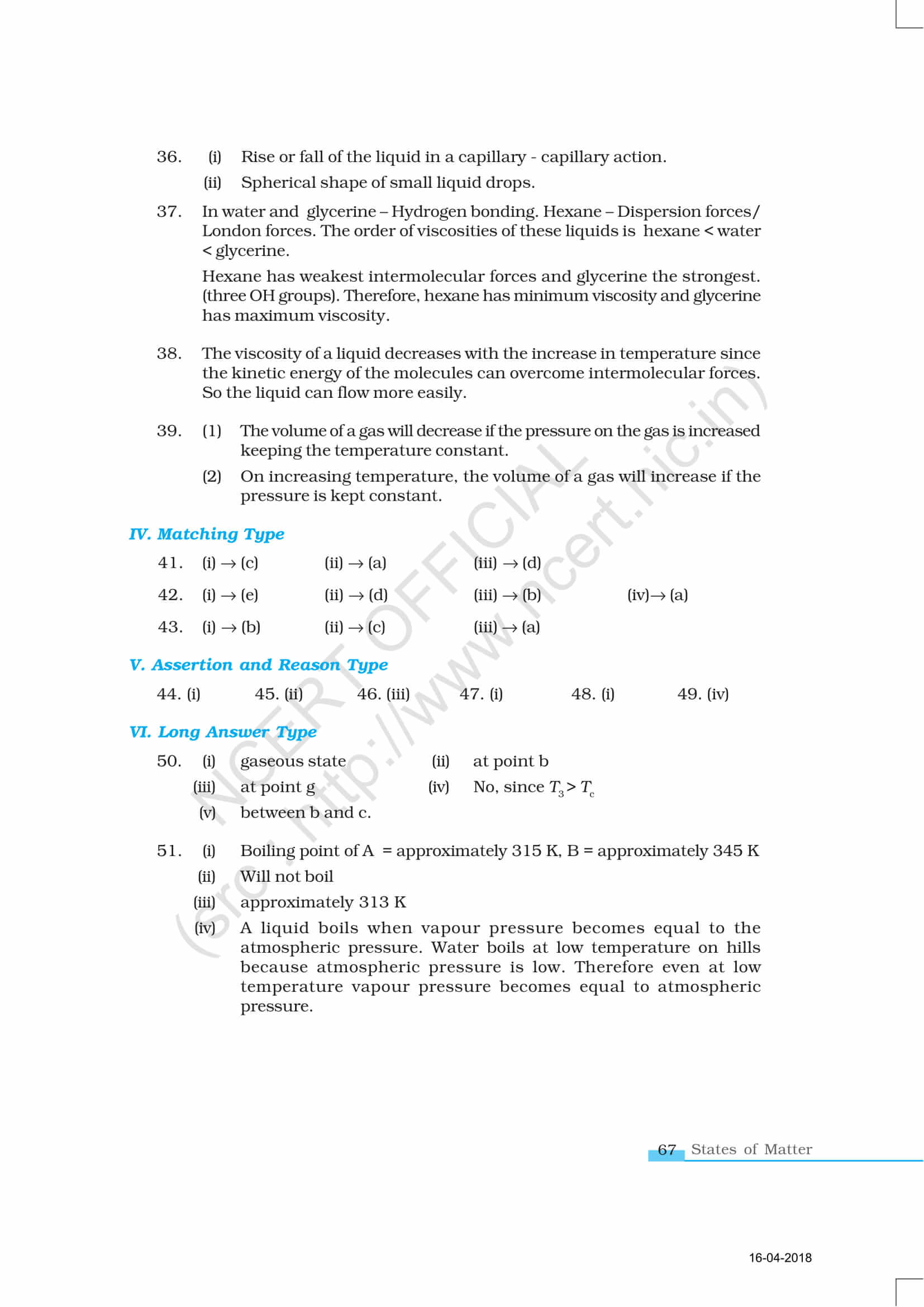 BYJU'S provides chapter-wise NCERT exemplar solutions for all science subjects of all the classes. In order to score good marks in the examination, students must refer to these NCERT exemplars provided by us.