NCERT exemplar chemistry class 11 Chapter 6 Chemical Thermodynamics is an important resource material for the students who are preparing for CBSE class 11 examination and entrance exams like NEET, JEE, AIEEE. This page has answers to questions provided in NCERT exemplar book along with extra question prepared by experts at BYJU'S.
NCERT exemplar chemistry class 11 Chapter 6 pdf has a variety of questions like MCQ'S, fill in the blanks, match the following, numerical problems, important derivations, HOTS, worksheets and exercises which will assist you in understanding the topic from the point of examination.
Thermodynamics is an important topic not just in physics but also in chemistry. It is also crucial for students to understand this topic clearly and develop a strong base as it will be an integral part of student's degree courses later on. Having said that in class 11, students will come across the topic in chapter 6 of the chemistry textbook and they have to examine a lot of concepts related to thermodynamics. They will be learning about the interchange between heat and work, laws of thermodynamics, calorimetry, reaction enthalpy, etc. Thus, to help students quickly review and remember essential thermodynamics concepts, NCERT Exemplar for class 11 Chemistry chapter 6 – thermodynamics is provided here. Students can easily download these study material and use them to learn the answers and get tuned in with the type of question that could be asked in the exams.
Subtopics included in Class 11 Chemistry Chapter 6 Chemical Thermodynamics
Thermodynamic Terms

The System And The Surroundings
Types Of The System
The State Of The System
Internal Energy As A State Function

Applications

Work
Enthalpy, H

Measurement Of Du And Dh: Calorimetry
Enthalpy Change, Drh Of A Reaction – Reaction Enthalpy
Enthalpies For Different Types Of Reactions
Spontaneity
Gibbs Energy Change And Equilibrium.
Chemical Thermodynamics is one more important chapter that lays a strong foundation for all your future endeavours. It is very essential to grasp thermodynamics concept thoroughly in order to avoid difficulty in future.
Class 11 chemistry chapter 6 NCERT solutions can be accessed below :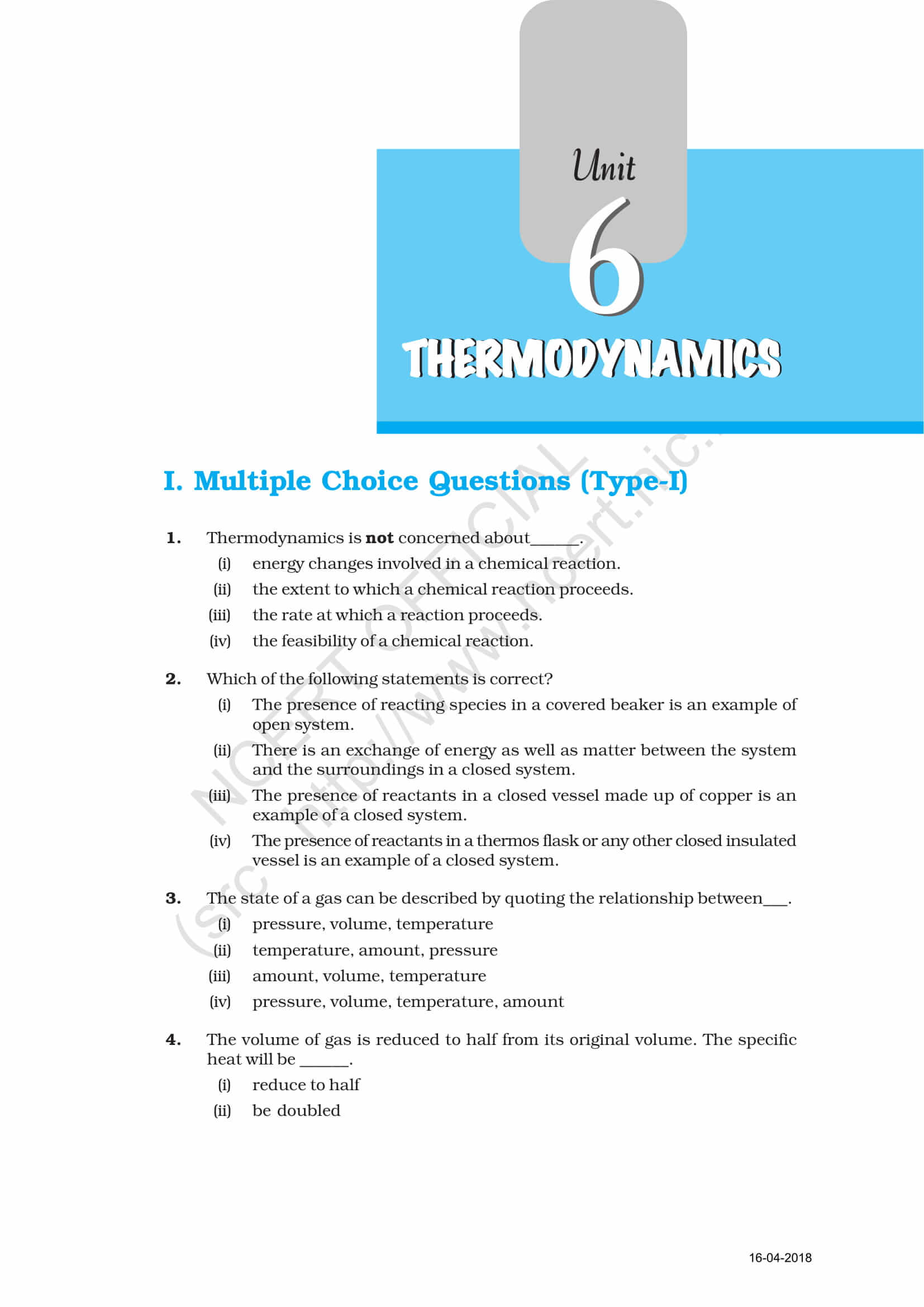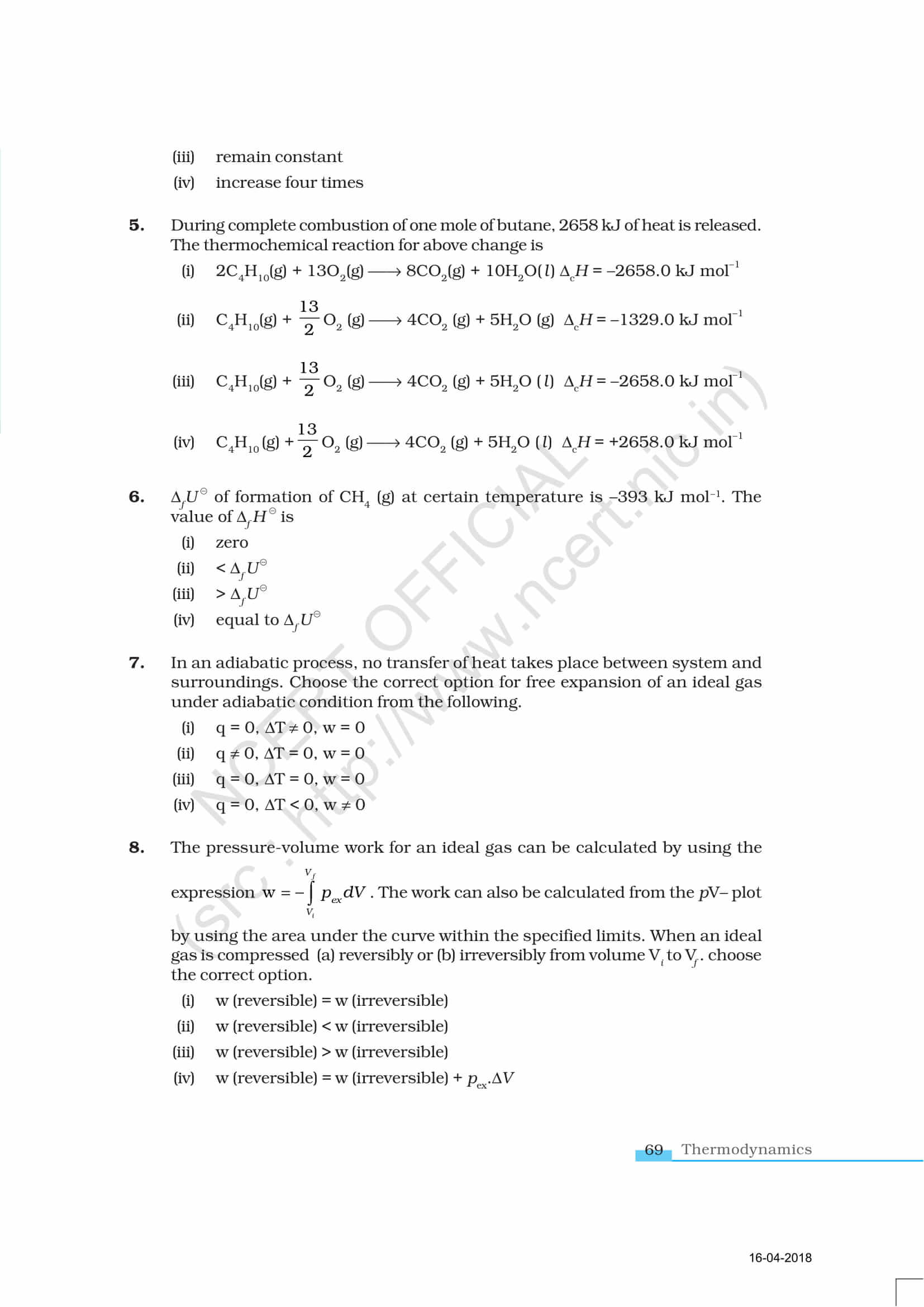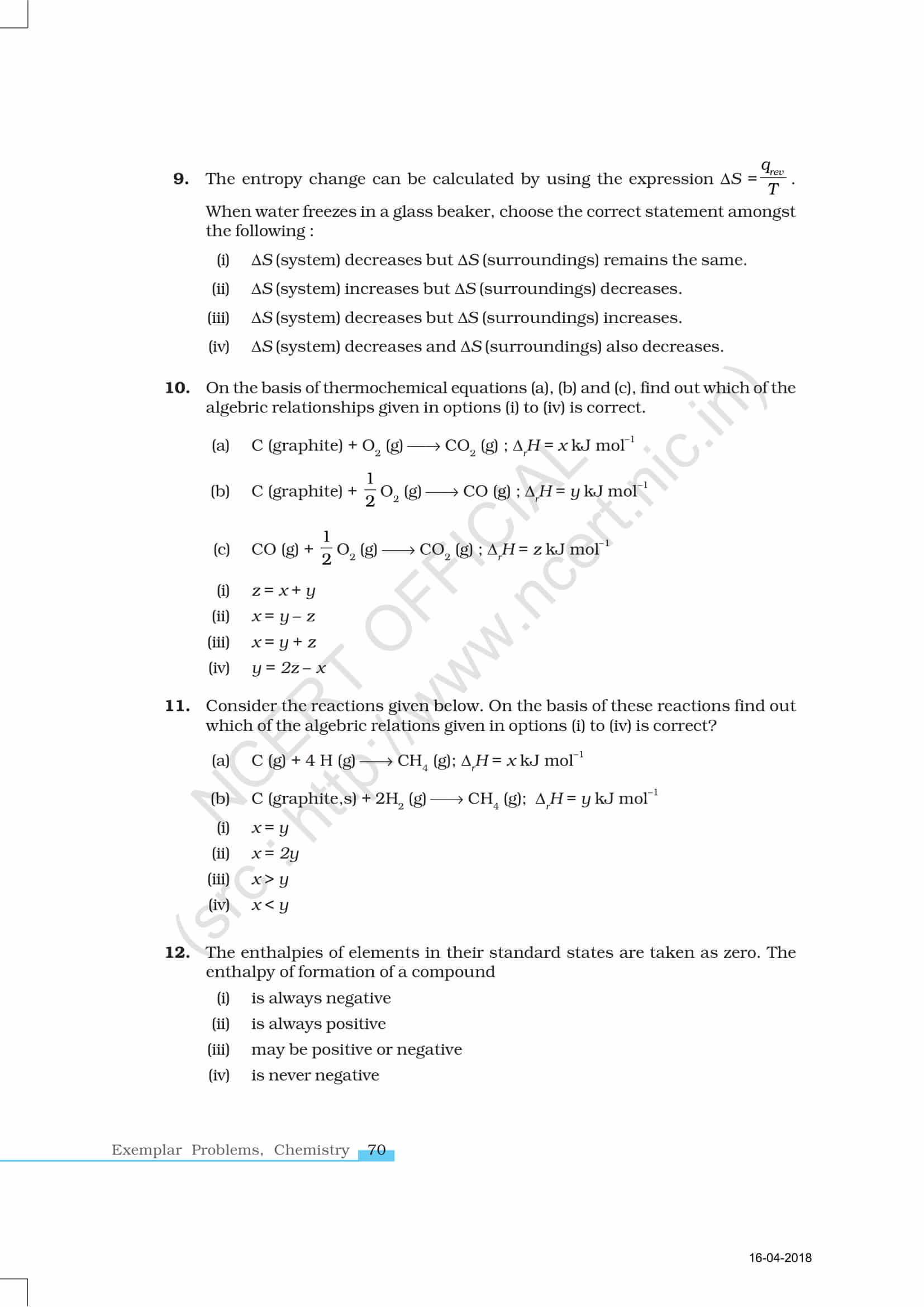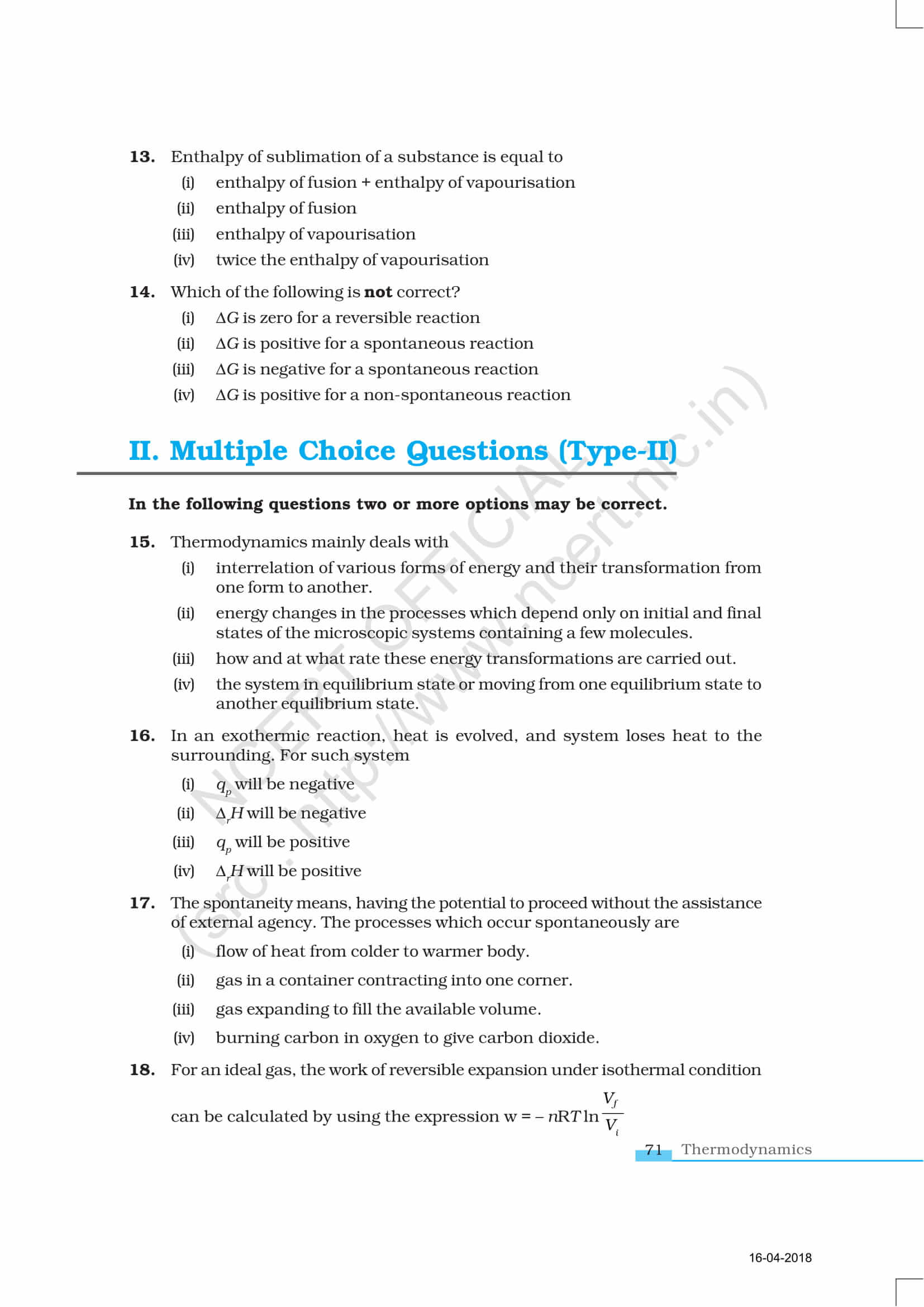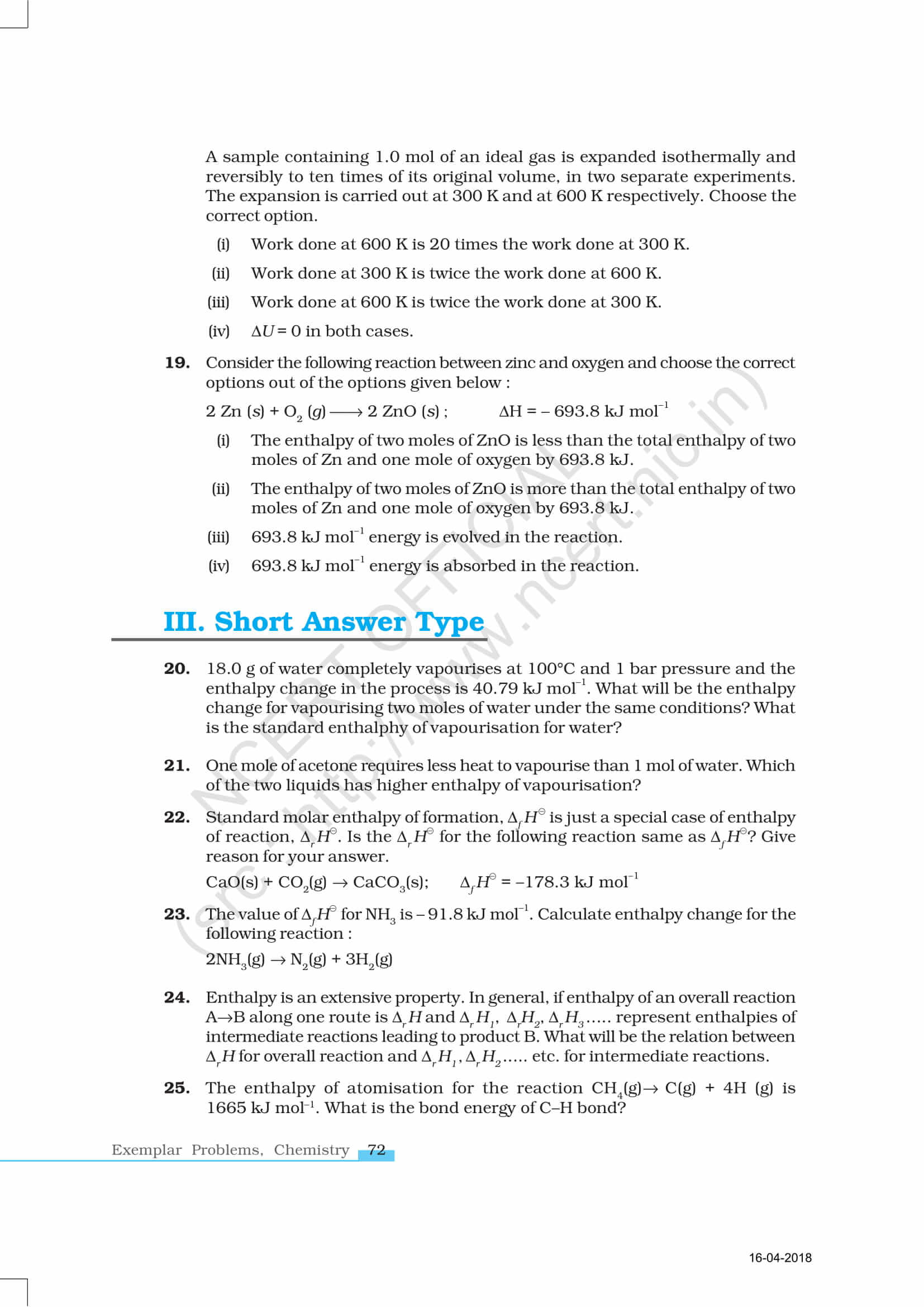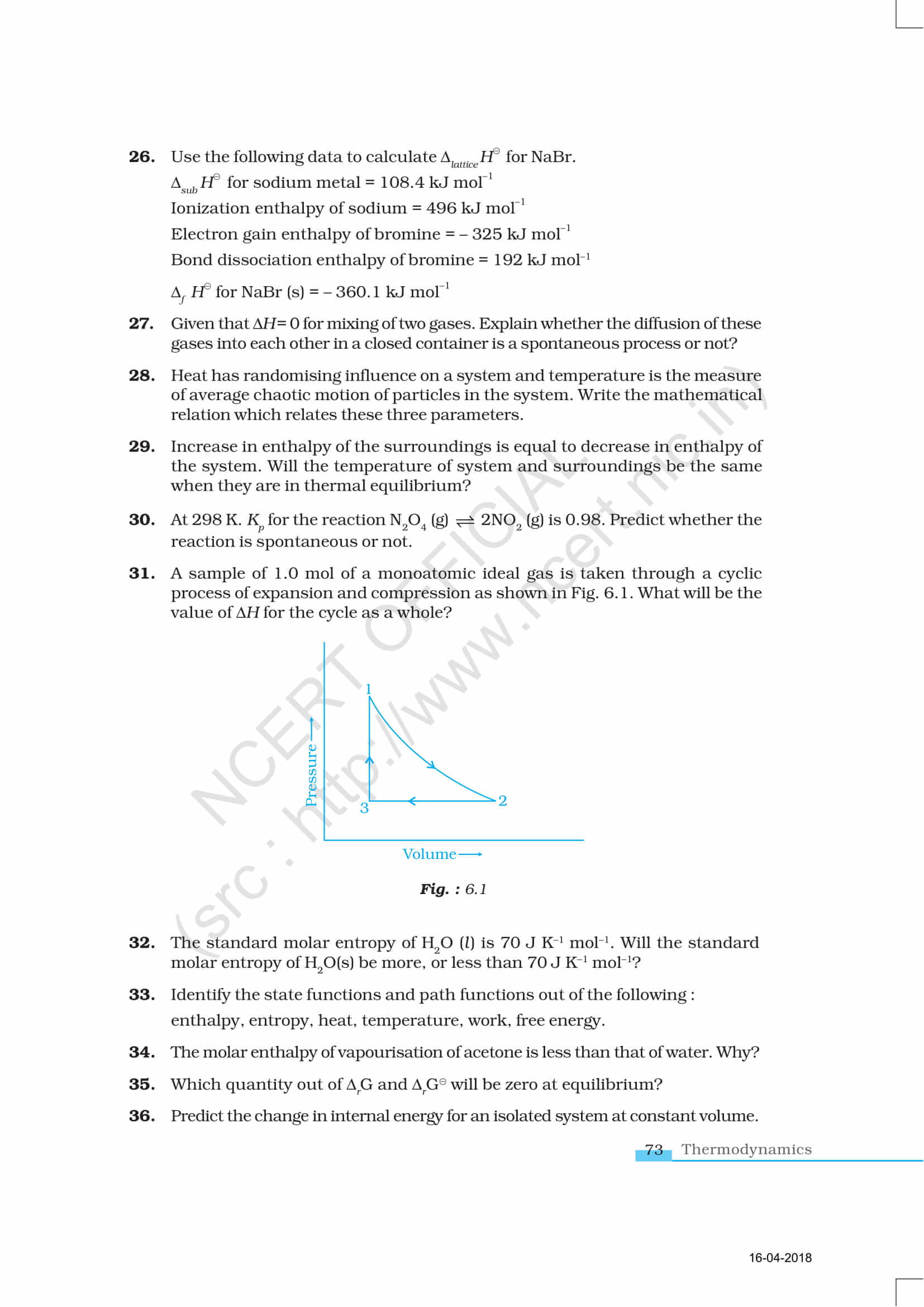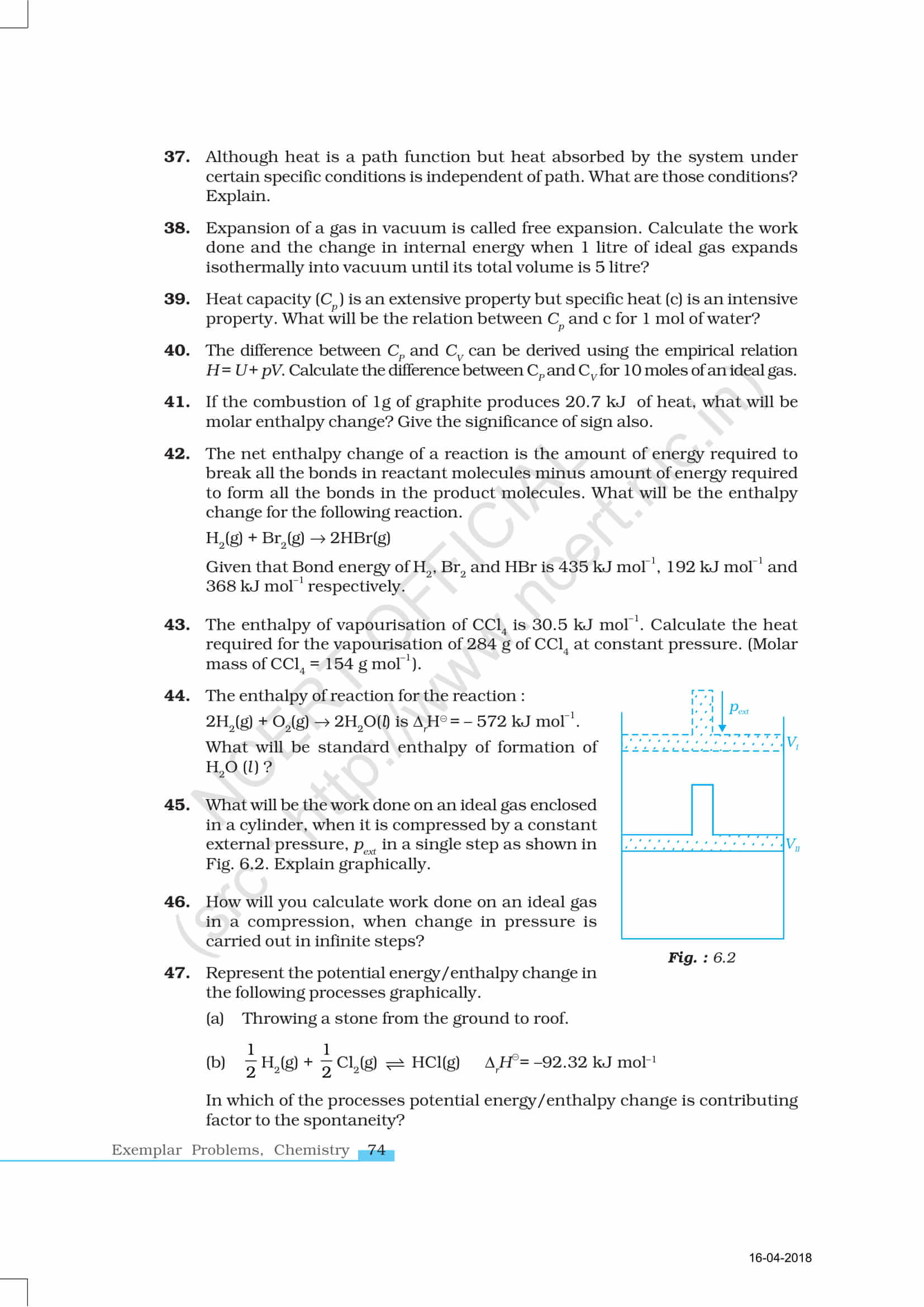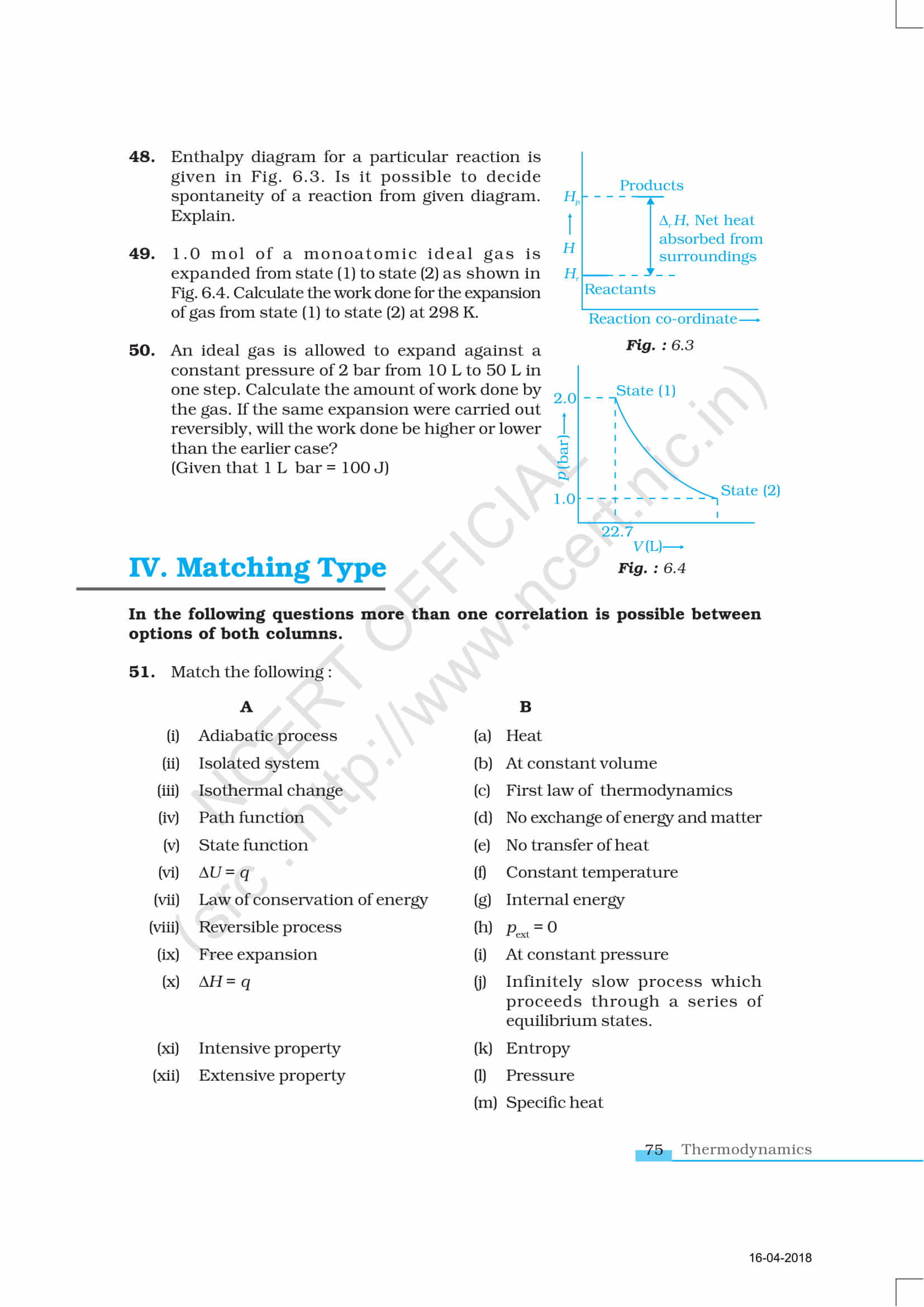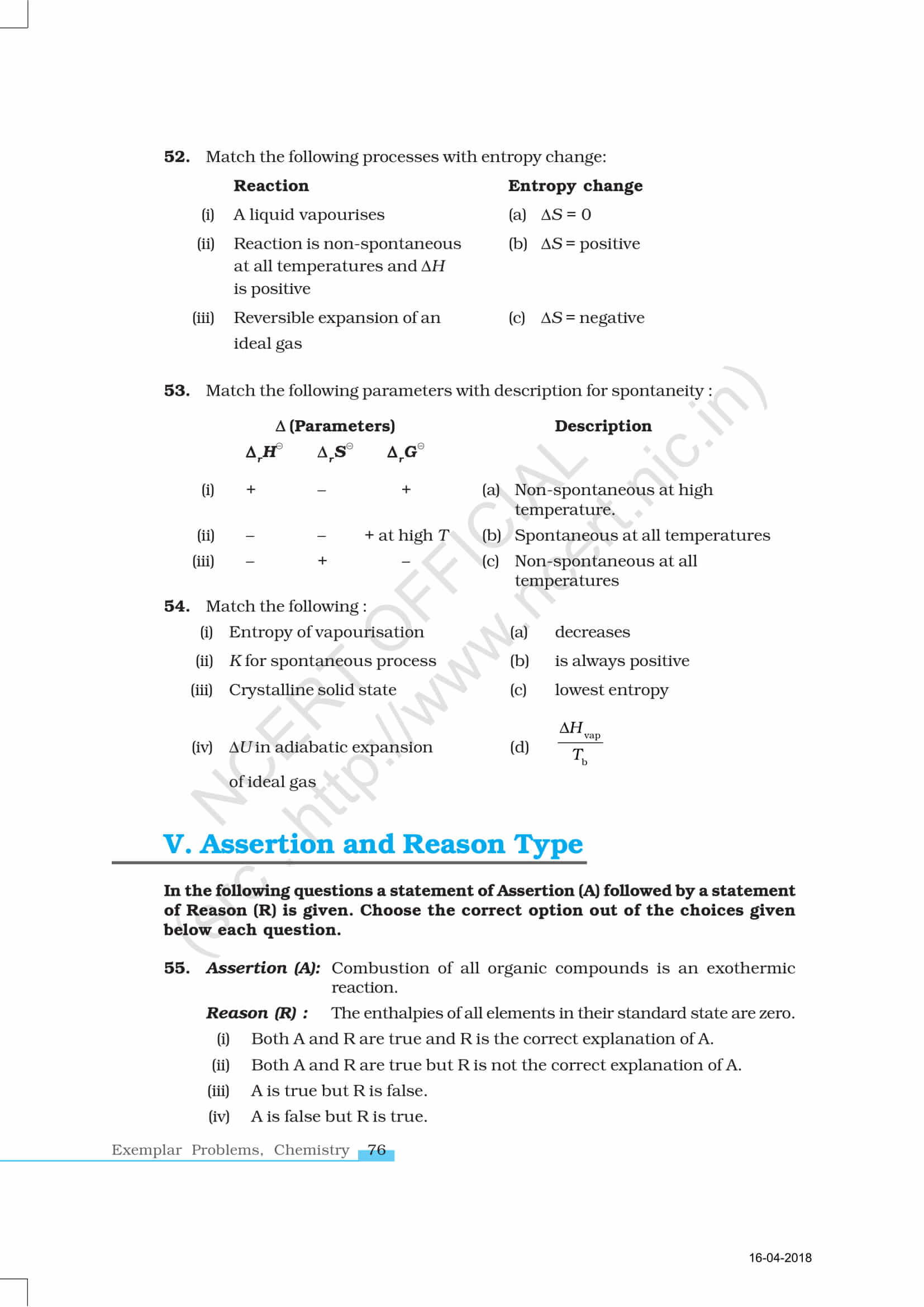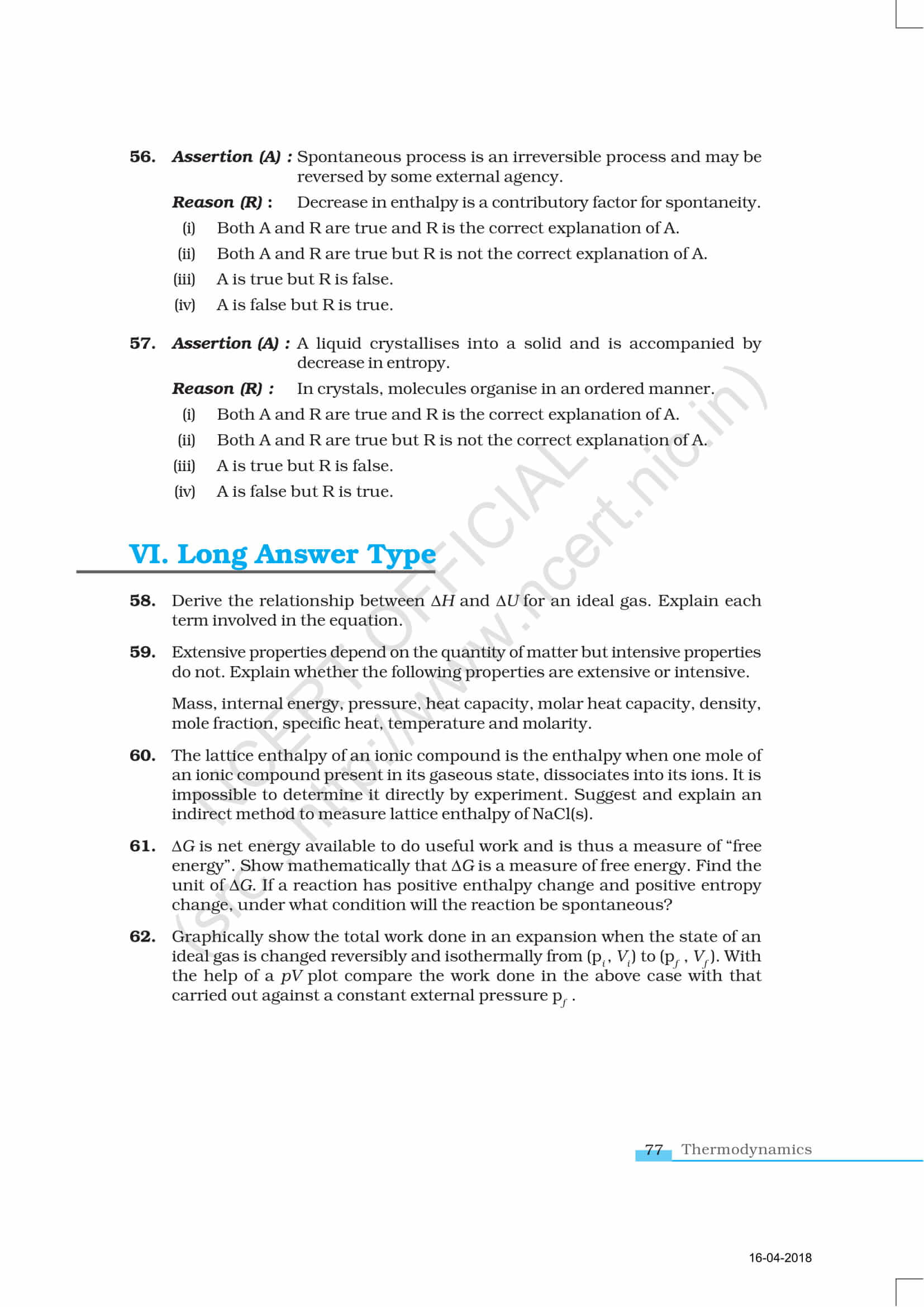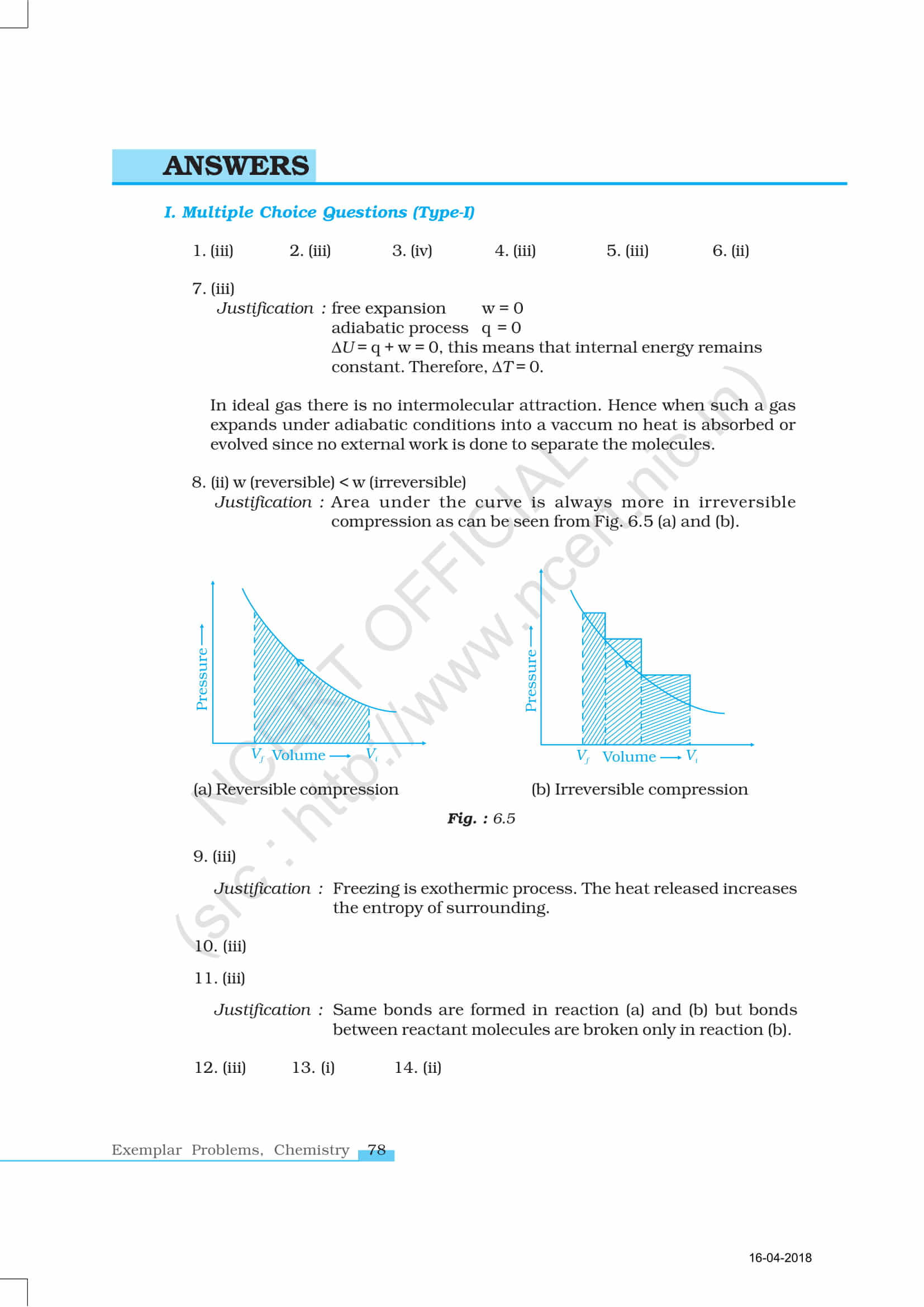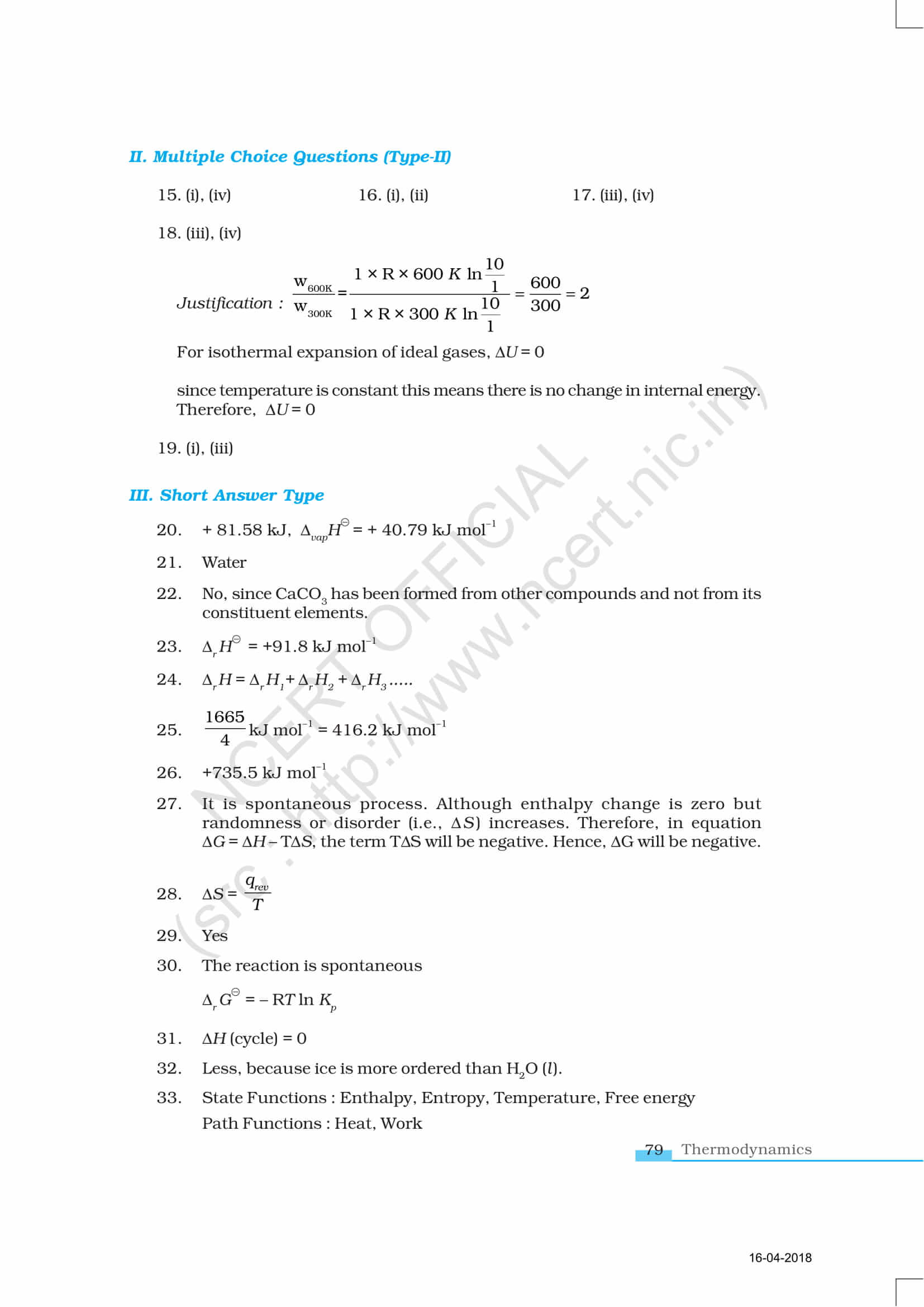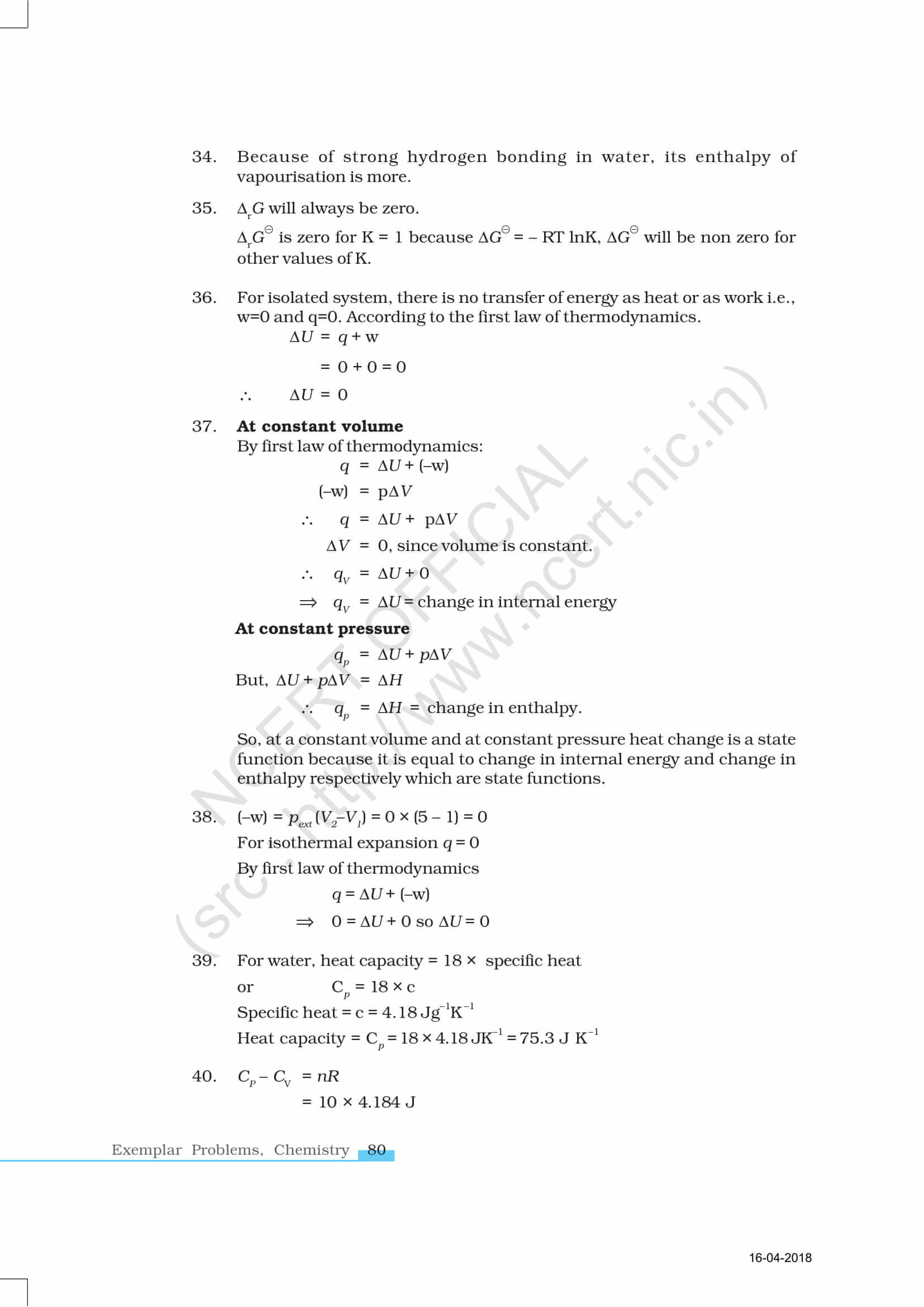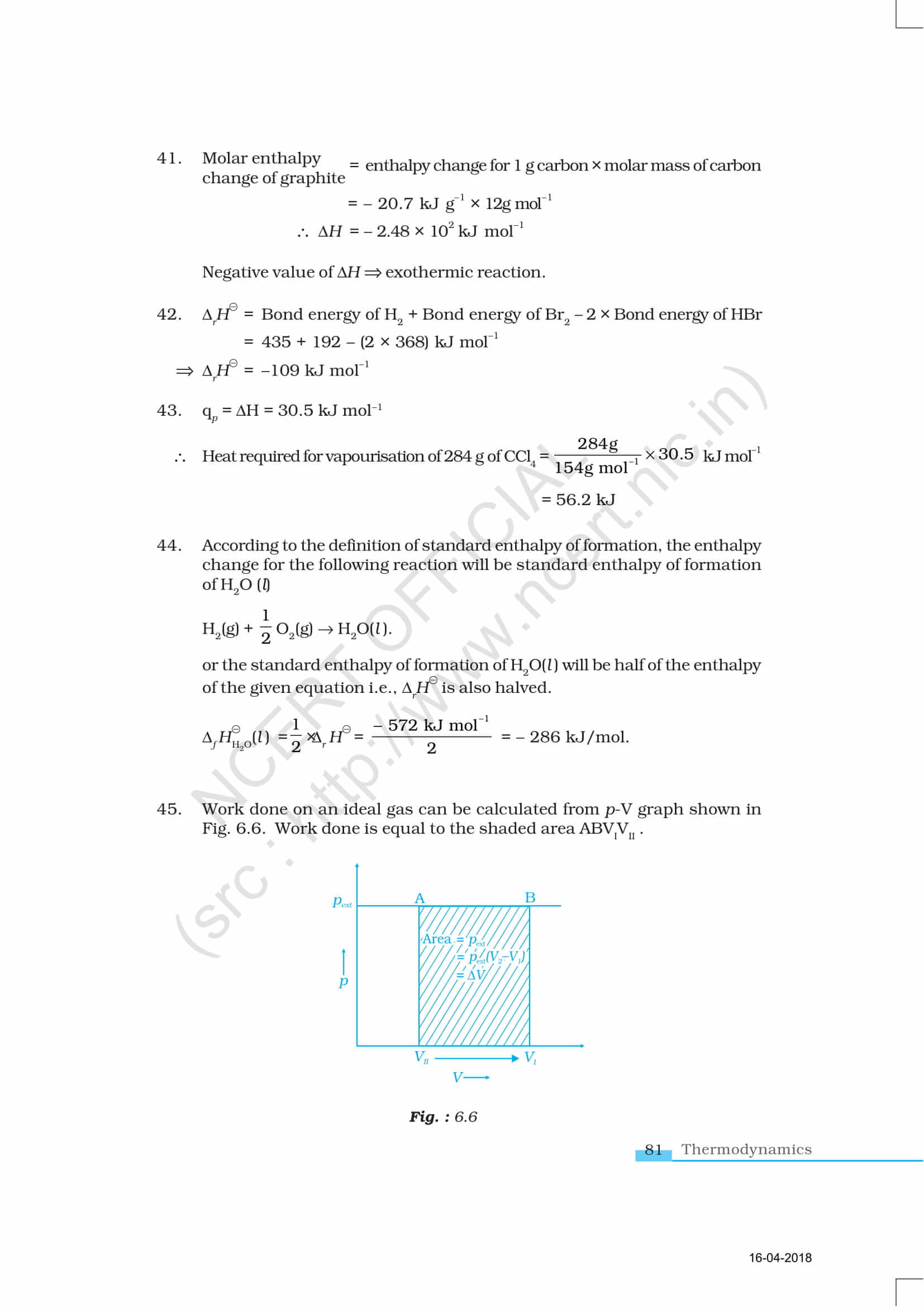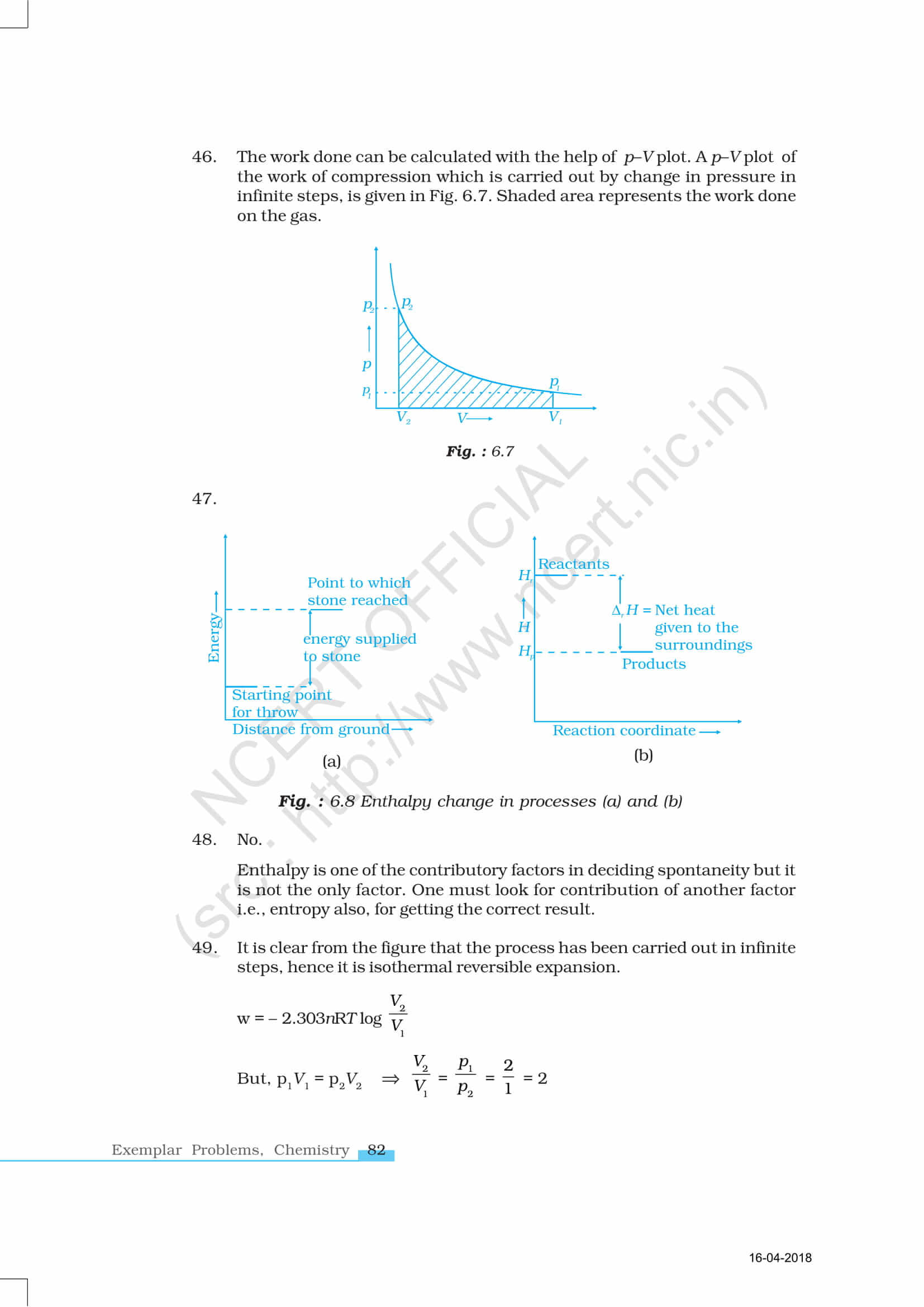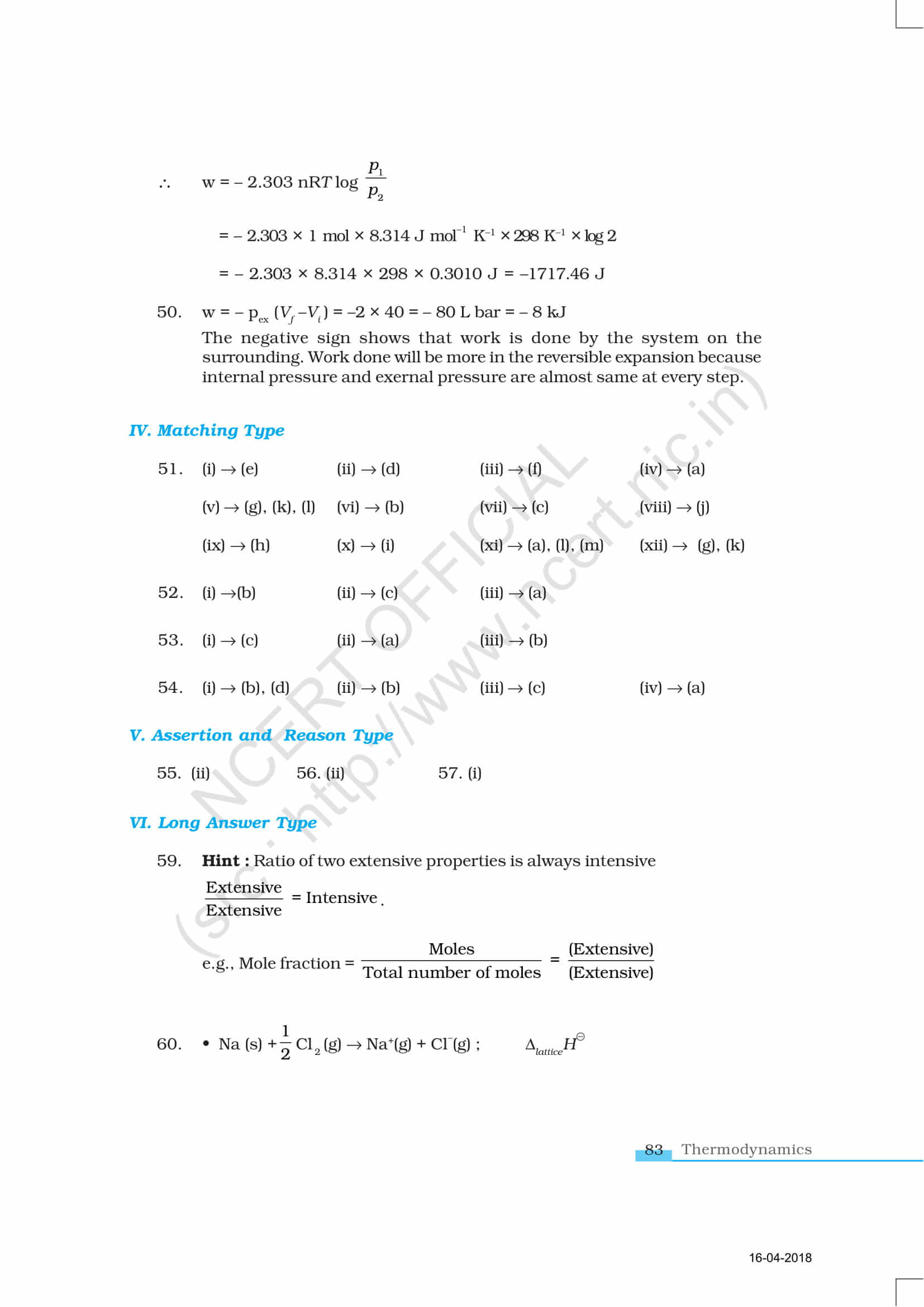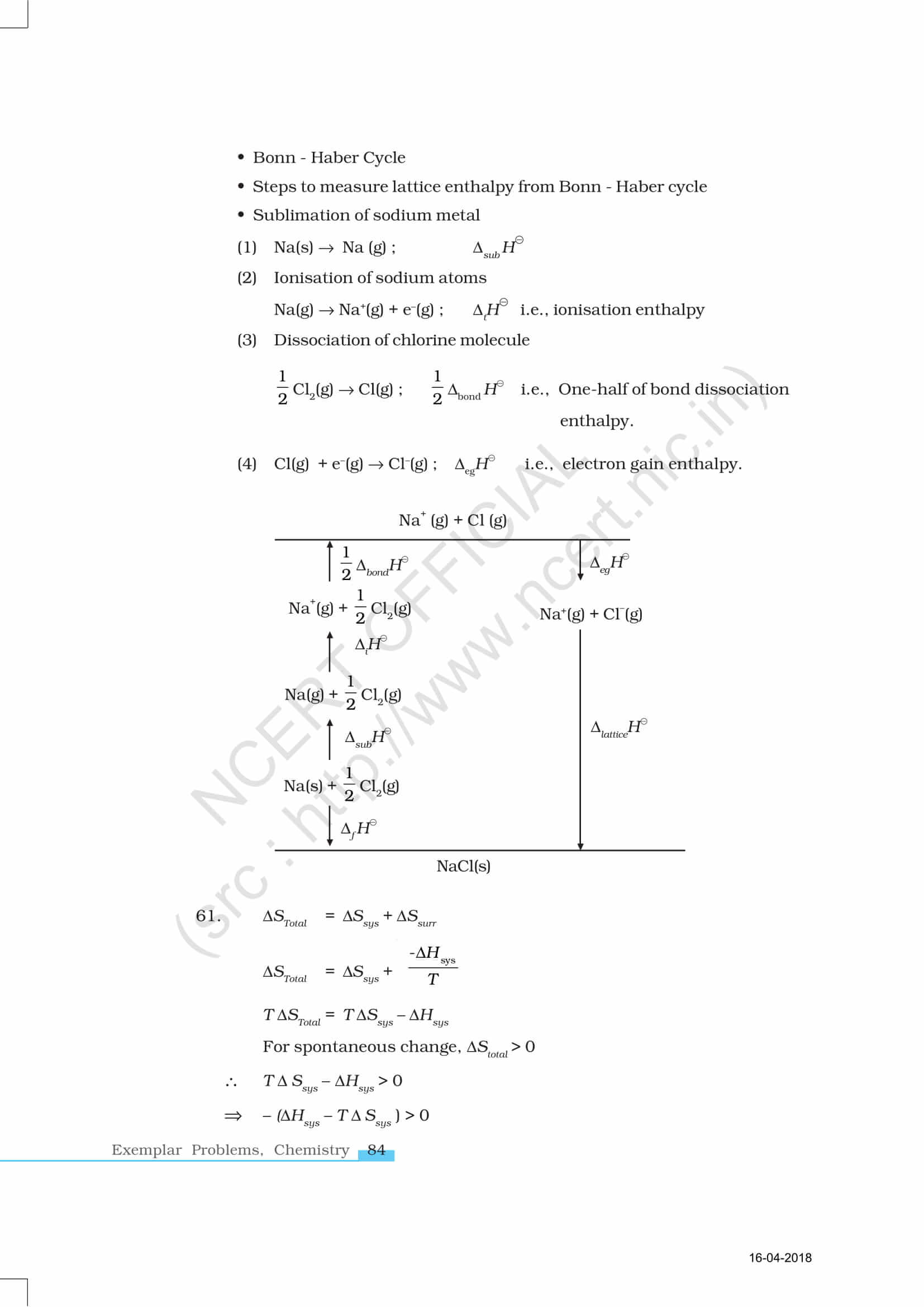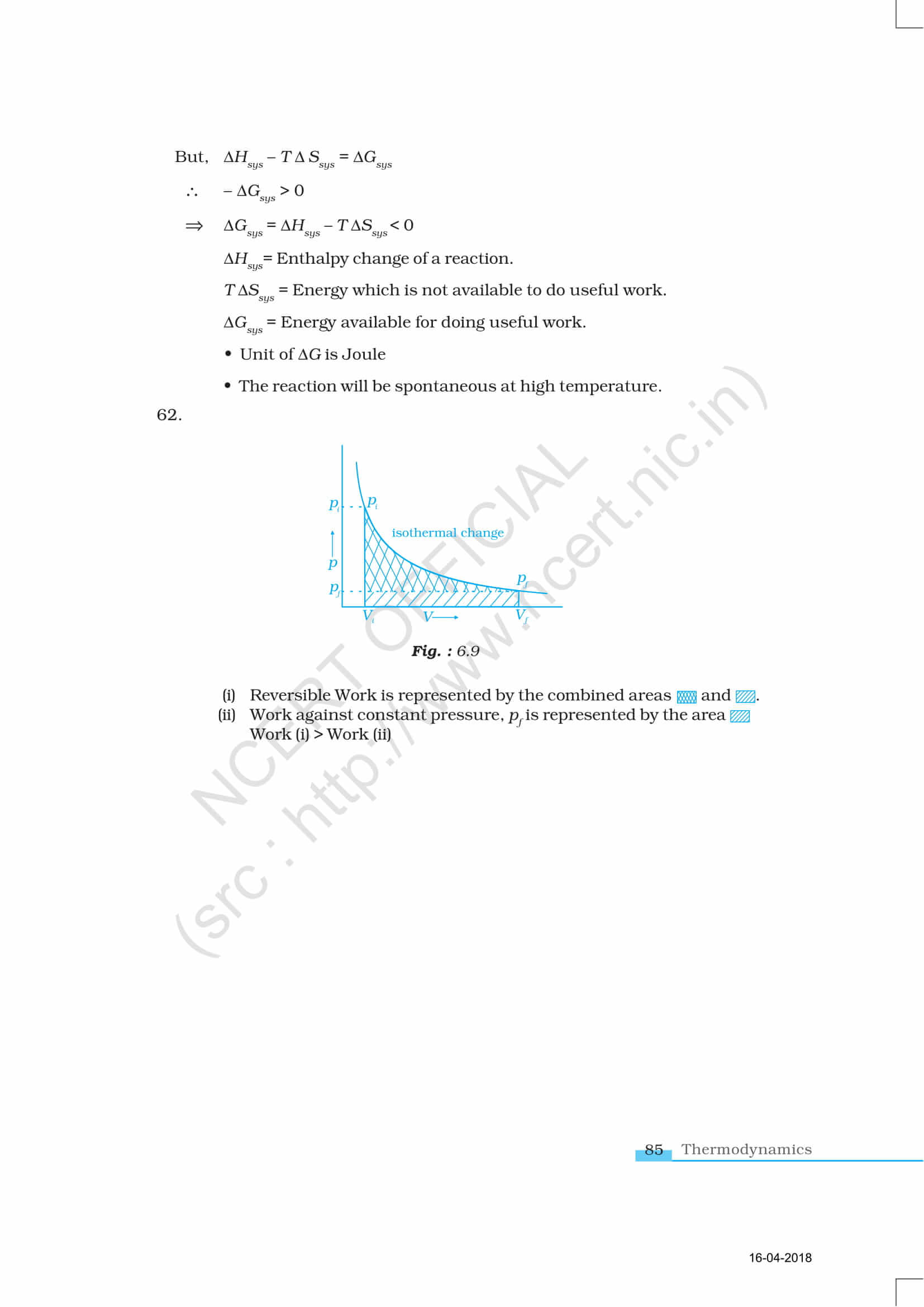 In order to make students learn chemistry topics easily, BYJU'S prepared special videos, animations and exercises that will not only help students in understanding the topic but also help in memorising the topic for a long period of time.