NCERT exemplar class 11 physics Chapter 10 Mechanical Properties of Fluids has questions from NCERT exemplar book along with questions from previous papers, HOTS, Numerical problems, worksheet on mechanical properties of fluids, important formulas and all derivations of mechanical properties of fluids class 11.
Important questions of mechanical properties of fluids, NEET questions of mechanical properties of fluids prepared by experts at BYJU'S helps you to take mechanical properties of fluids NEET notes which helps you in mechanical properties of fluids revision.
Fluids are substances that have the capability to flow easily and do not possess a definite shape. Understanding the mechanical properties of fluids is essential because an object can be submerged in a liquid can portray with different properties. The fluid exerts a force on its surface which is termed as the thrust of the liquid. Other important concepts that are introduced in this chapter are:
Pressure
Pascal's Law
Law of Flotation
Archimedes Principle
Equation of Continuity
Bernoulli's Theorem
Viscosity
Stoke's Law
Check out the NCERT Exemplar Class 11 Physics Chapter 10 Mechanical Properties of fluids available as a PDF below: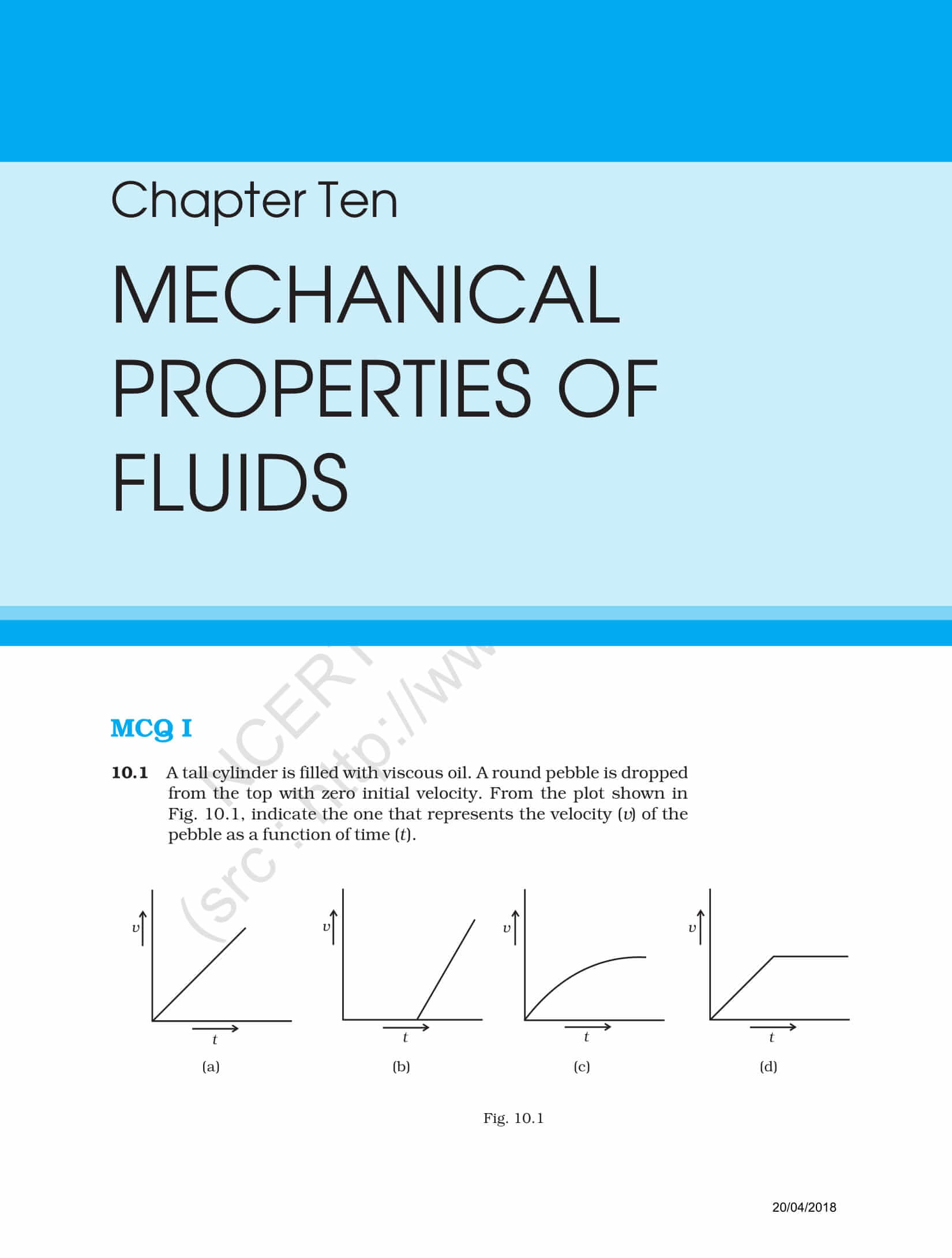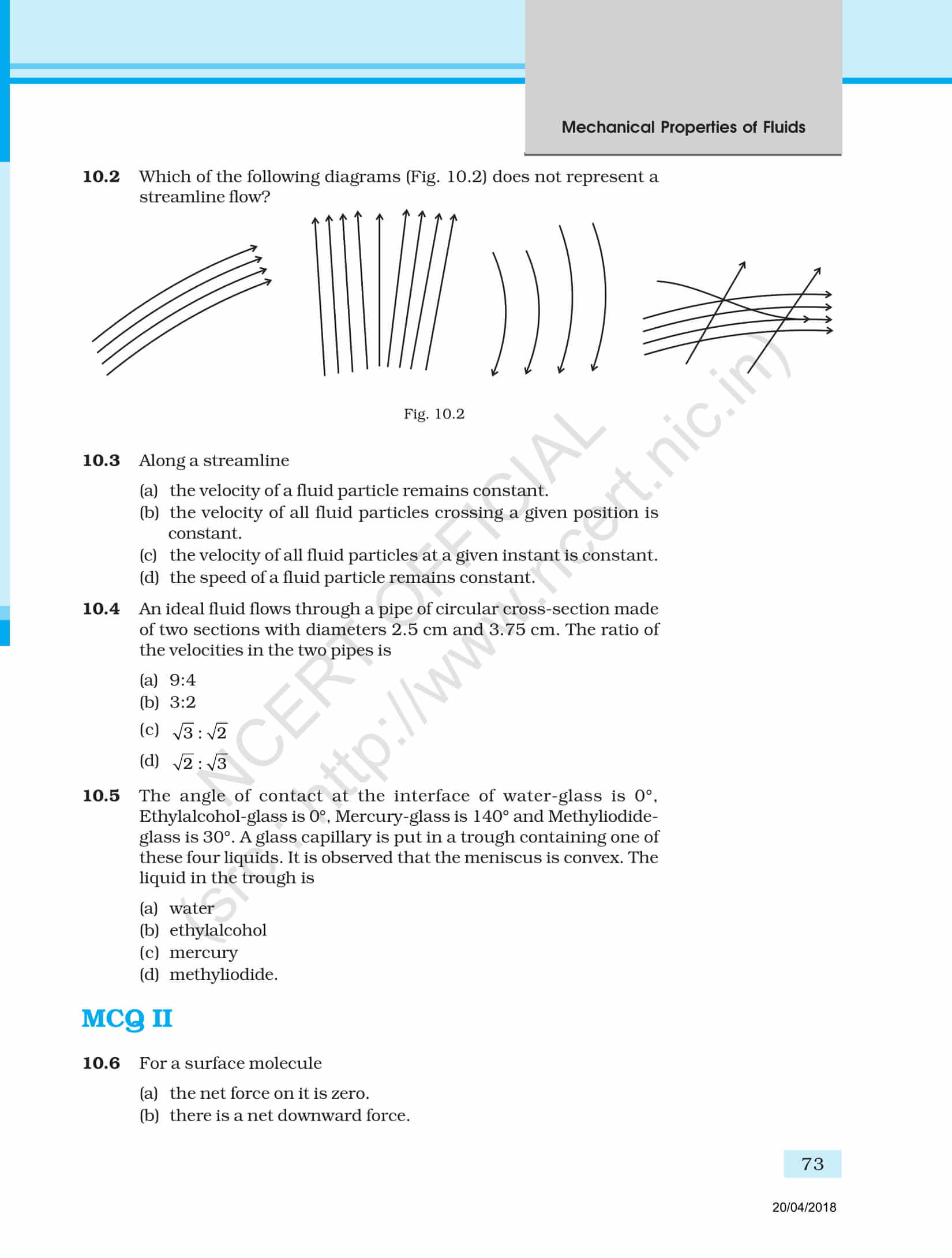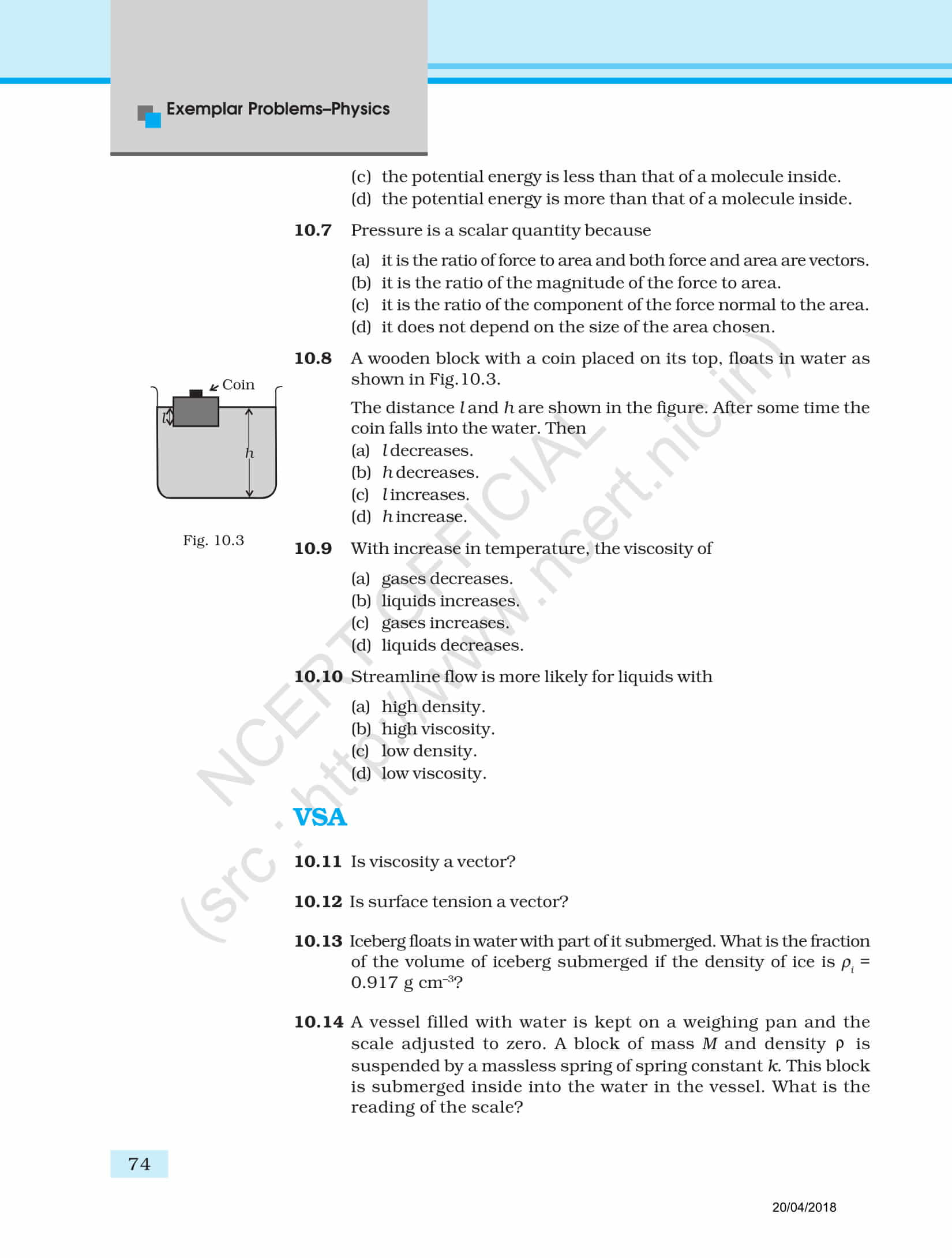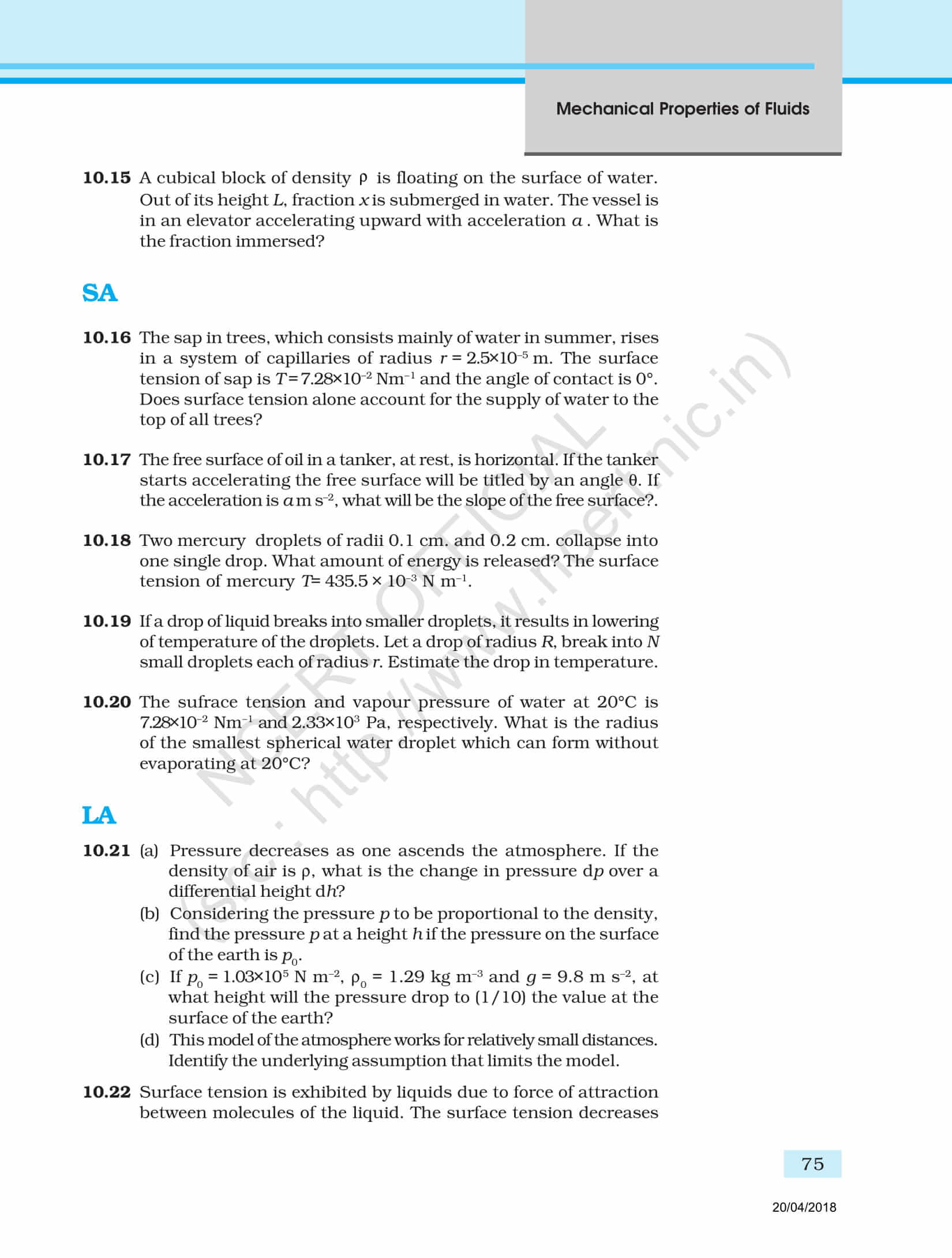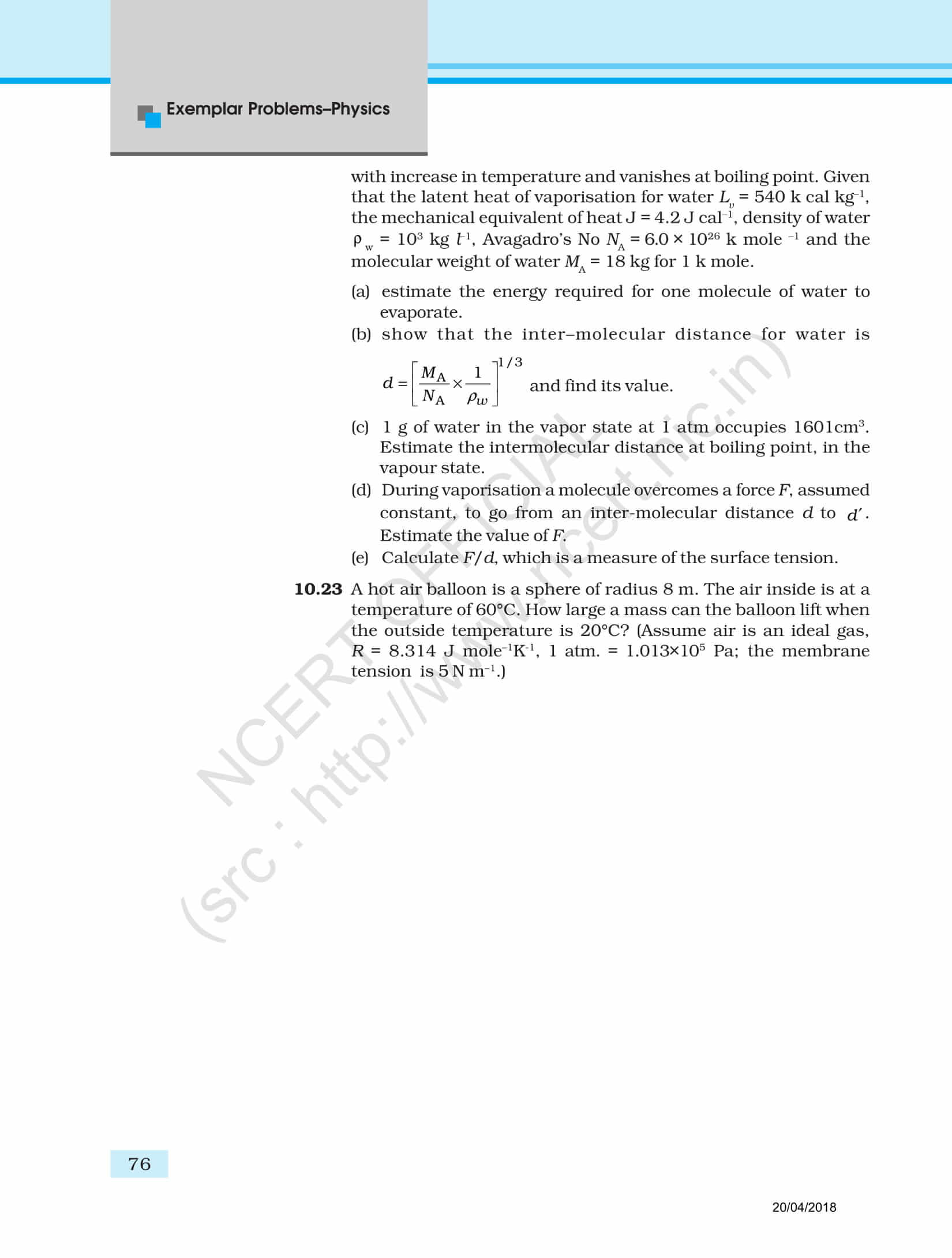 Why to Opt BYJU's?
Physics experts at BYJU'S provide notes, study materials, worksheets and exercise that help you understand the topic cleanly without any difficulty. Understanding the concepts thoroughly will help you in studying the advanced concepts easily.
To get access to all the study resources of BYJU'S register with us or Download BYJU'S App for a comprehensive learning experience.