NCERT exemplar class 11 physics Chapter 8 Gravitation is the foremost learning material that is very much essential for the students of CBSE class and for them who are preparing for engineering and medical entrance examinations.
This NCERT exemplar class 11 physics Chapter 8 pdf has class 11 gravitation questions from NCERT exemplar books in addition to gravitation class 11 important derivations, solved numerical's on gravitation, MCQ'S, worksheets, HOTS and exercises.
Gravitation is simply a phenomenon that occurs in nature, where things with energy or mass are attracted to each other. These may be planets, stars and even galaxies. This force of attraction that exists between two objects causes them to gravitate towards each other. Albert Einstein initially proposed the general theory of relativity which described gravity in the most accurate way.
Important topics of Chapter 8 Gravitation
Kepler's laws
The universal law of gravitation
The gravitational constant
Acceleration due to the gravity of the earth
Acceleration due to gravity below and above the surface of the earth
Gravitational potential energy
Escape speed
Earth satellites
The energy of an orbiting satellite
Geostationary and polar satellites
Weightlessness.
Check out the NCERT Exemplar Class 11 Chapter 8 Gravitation PDF, available below to learn more about this chapter: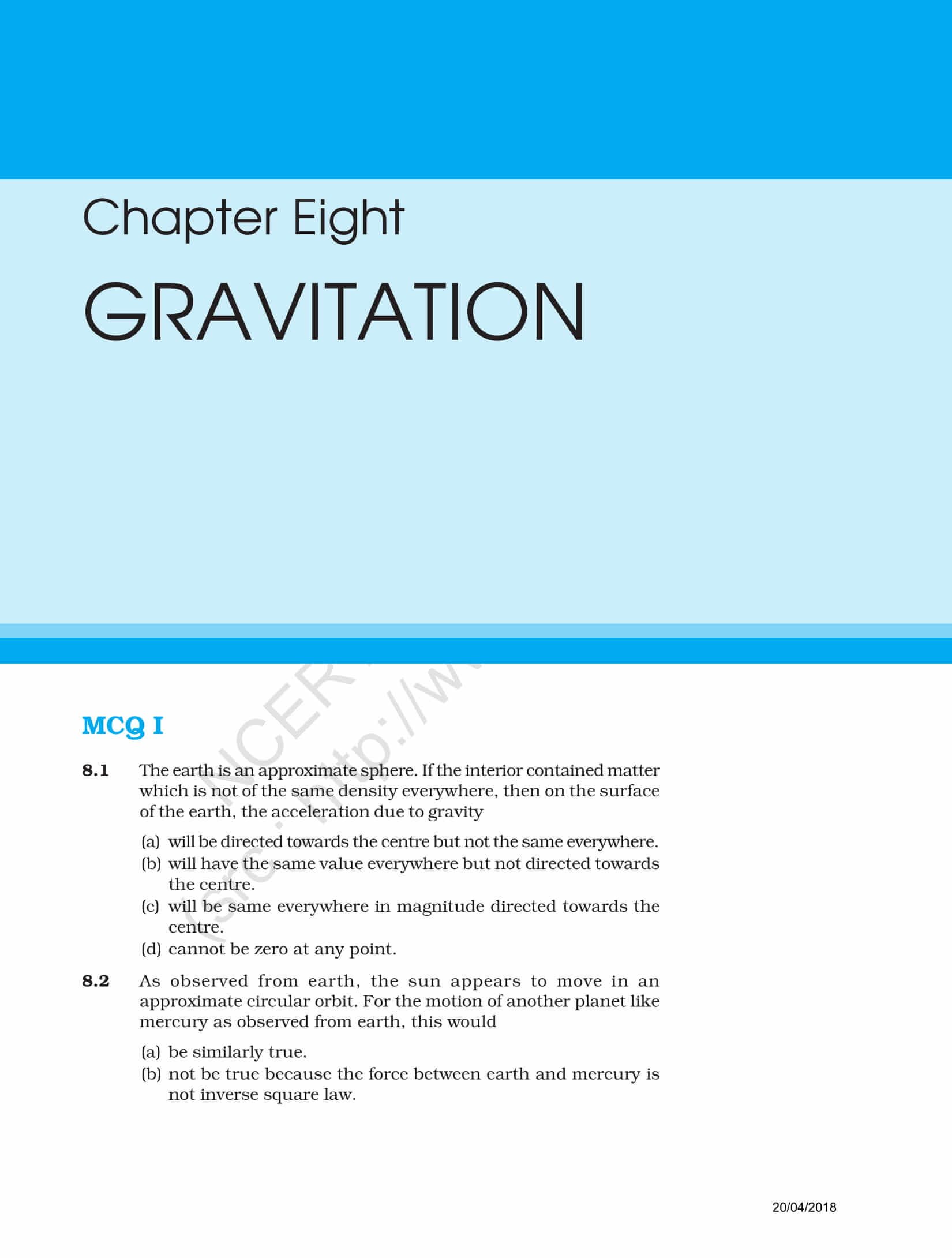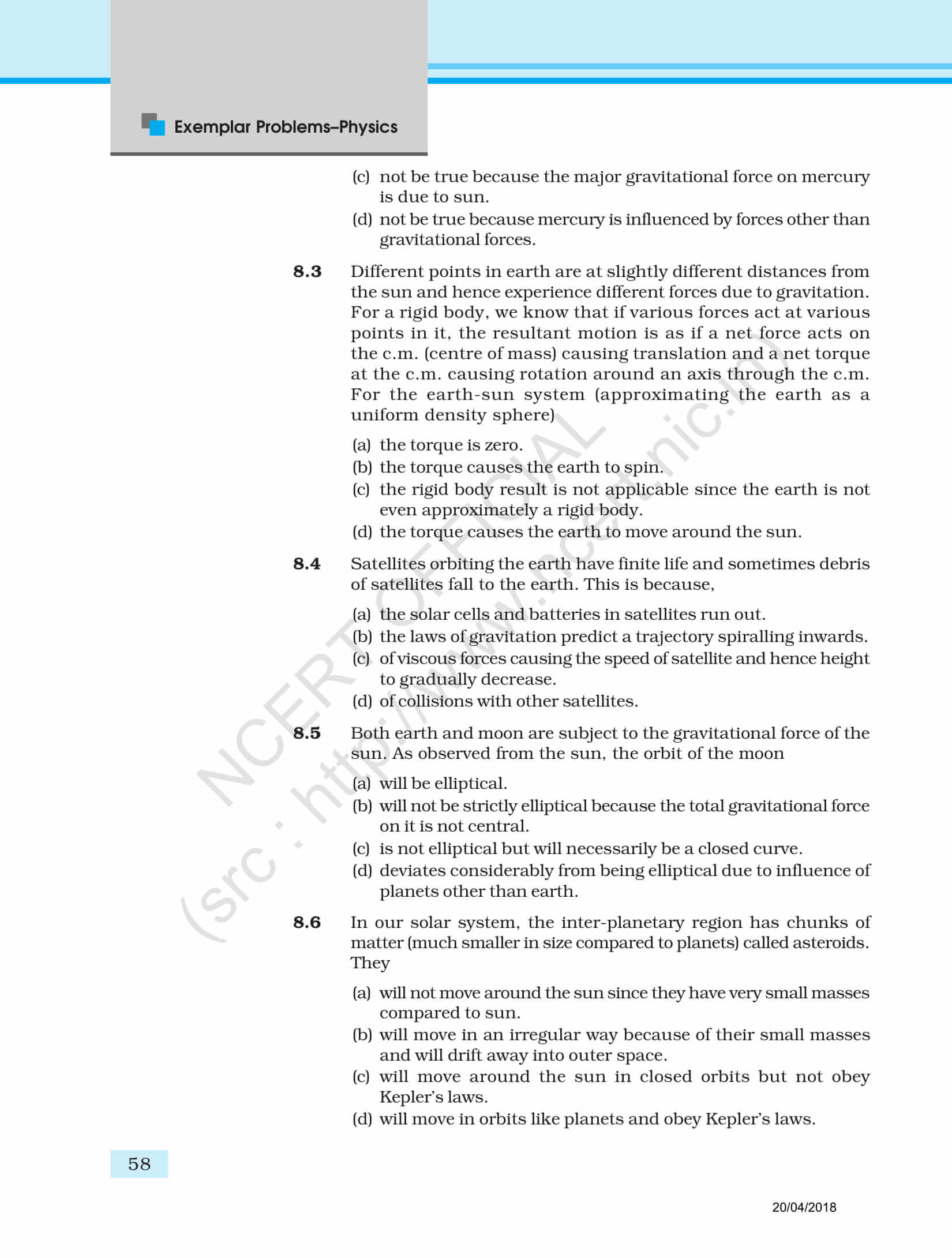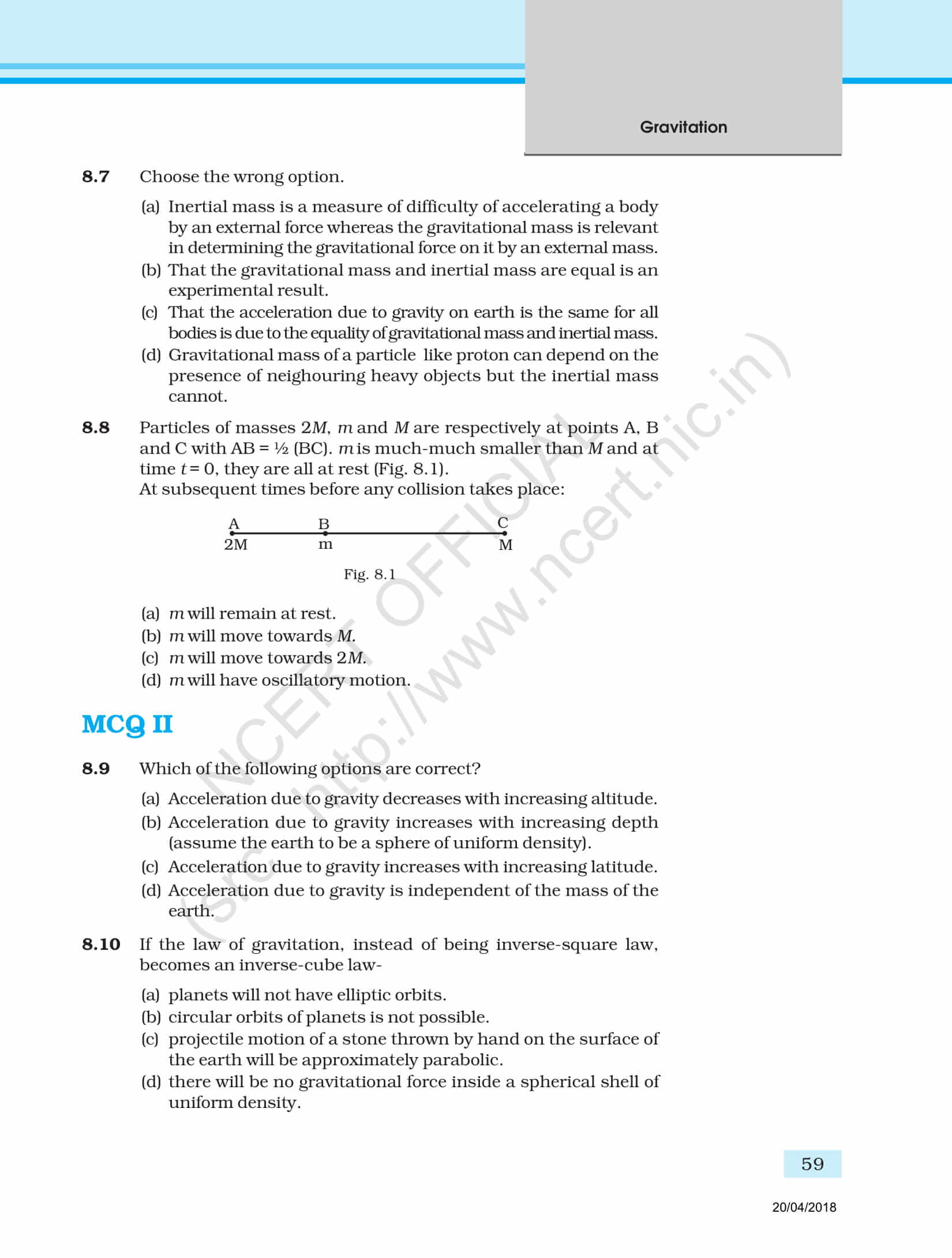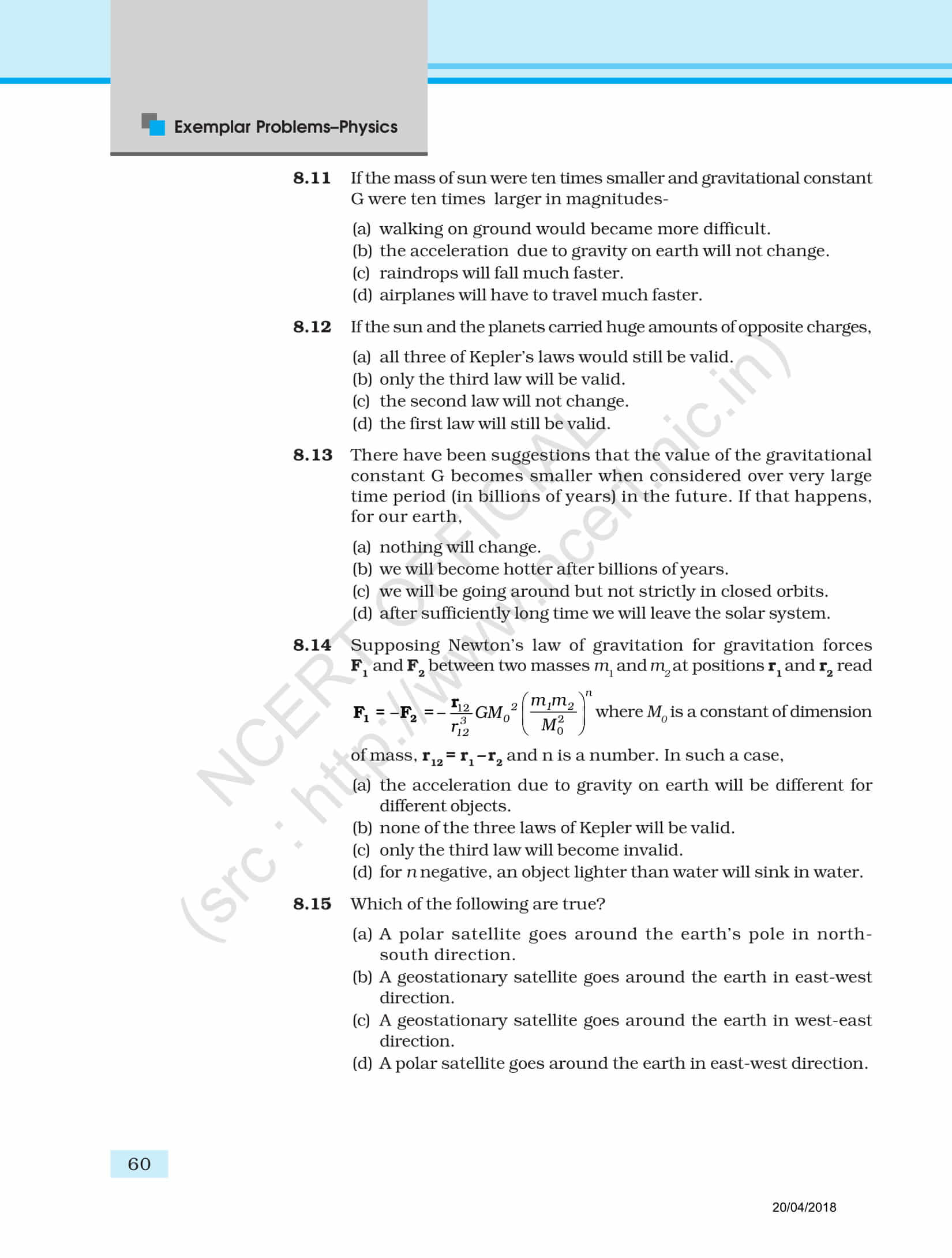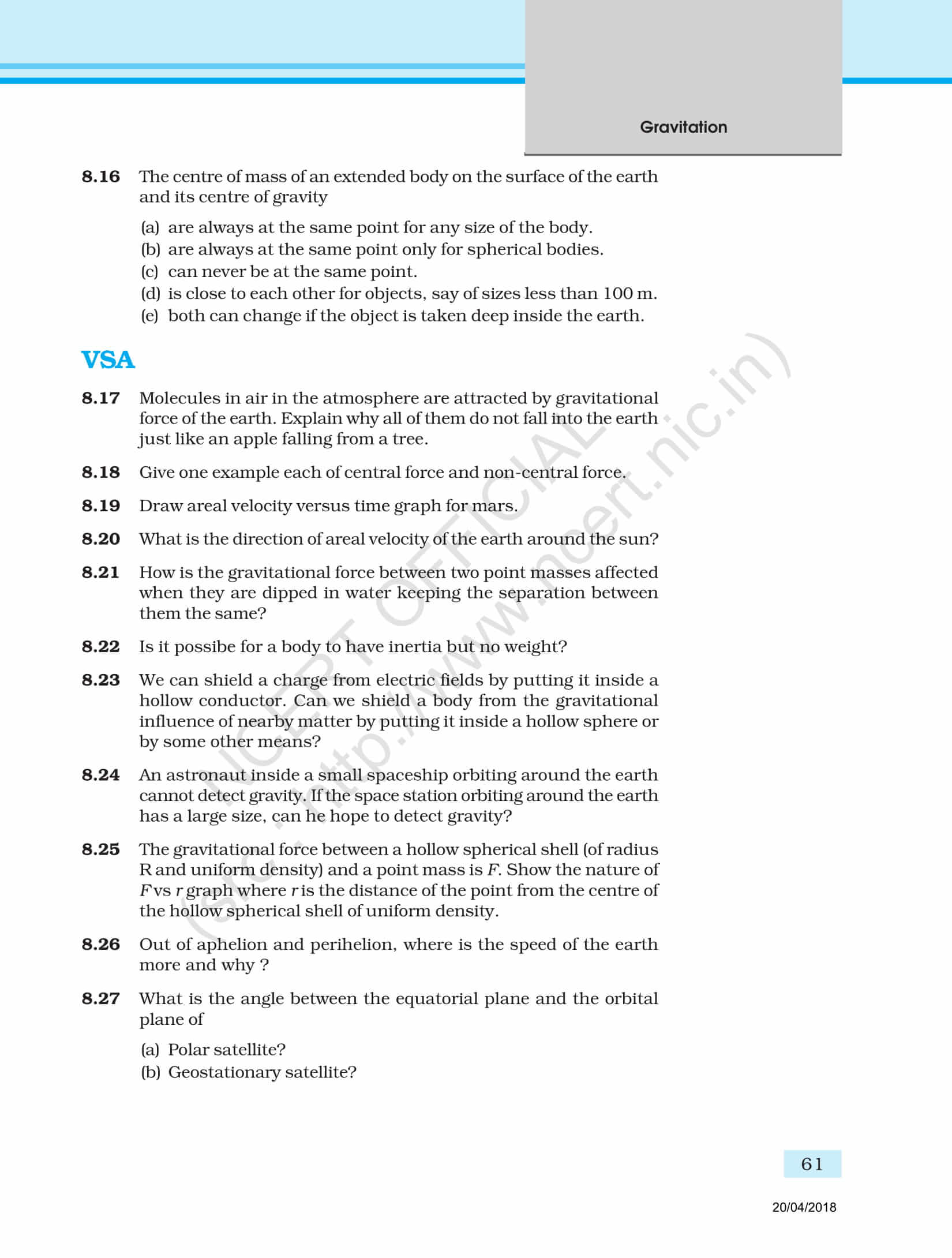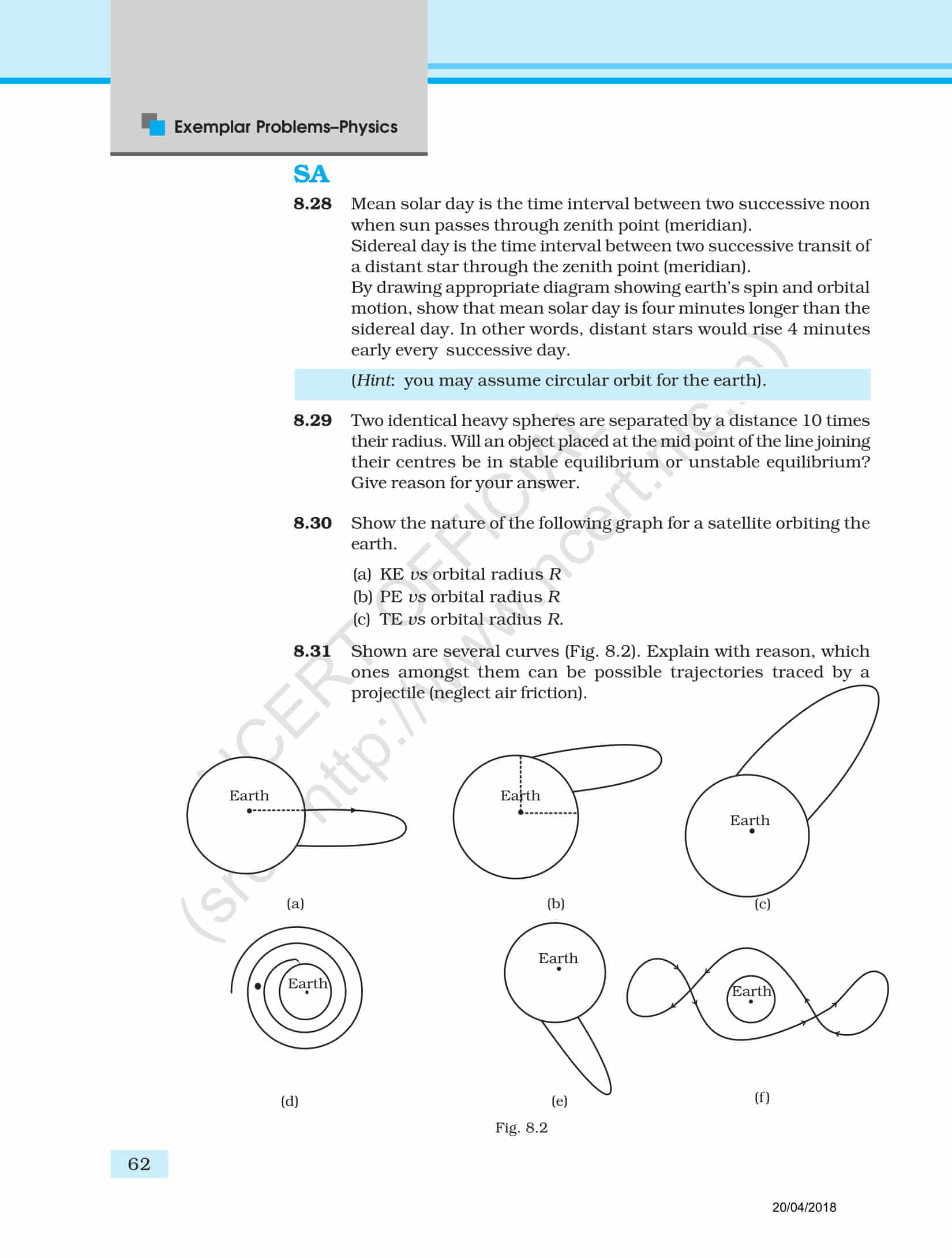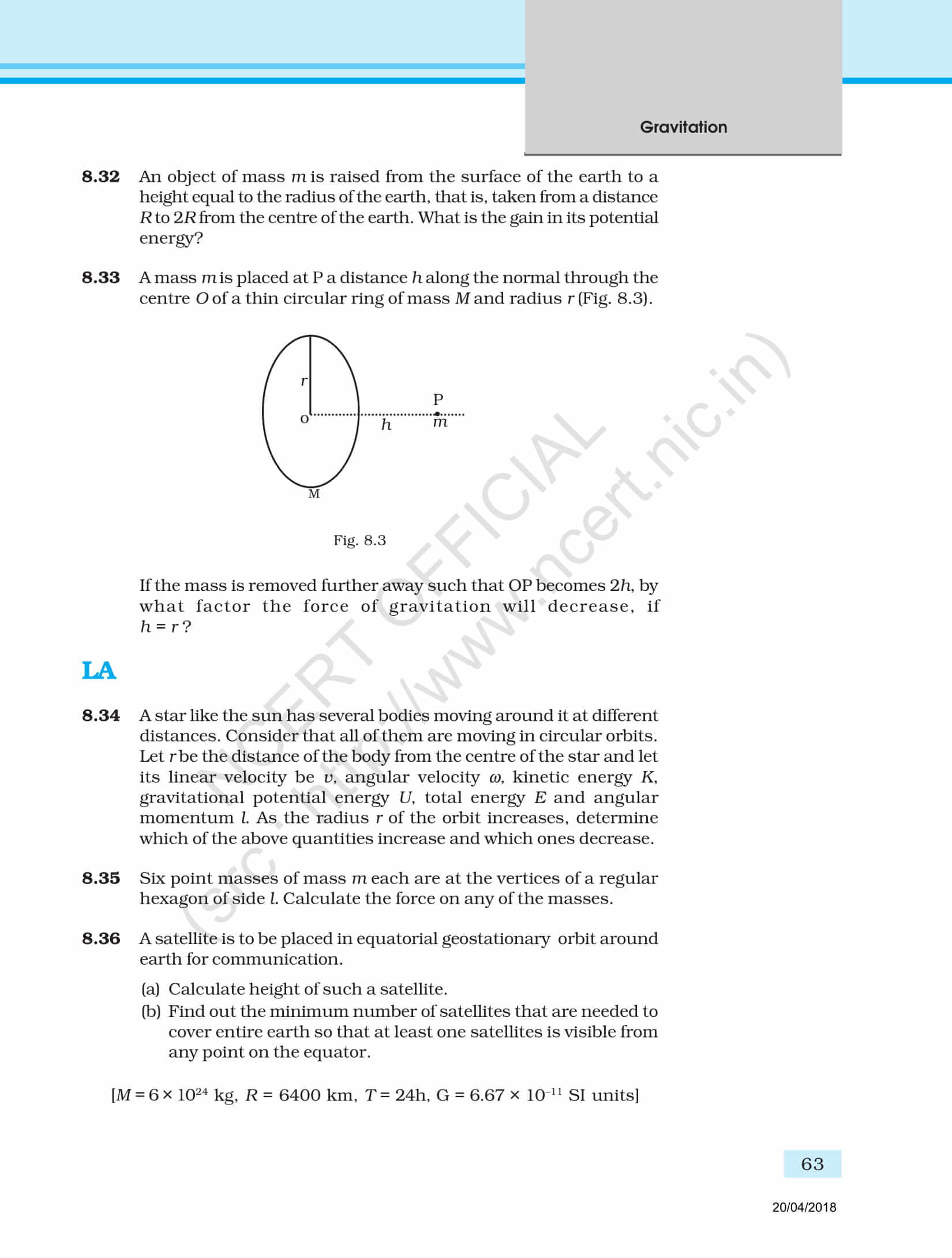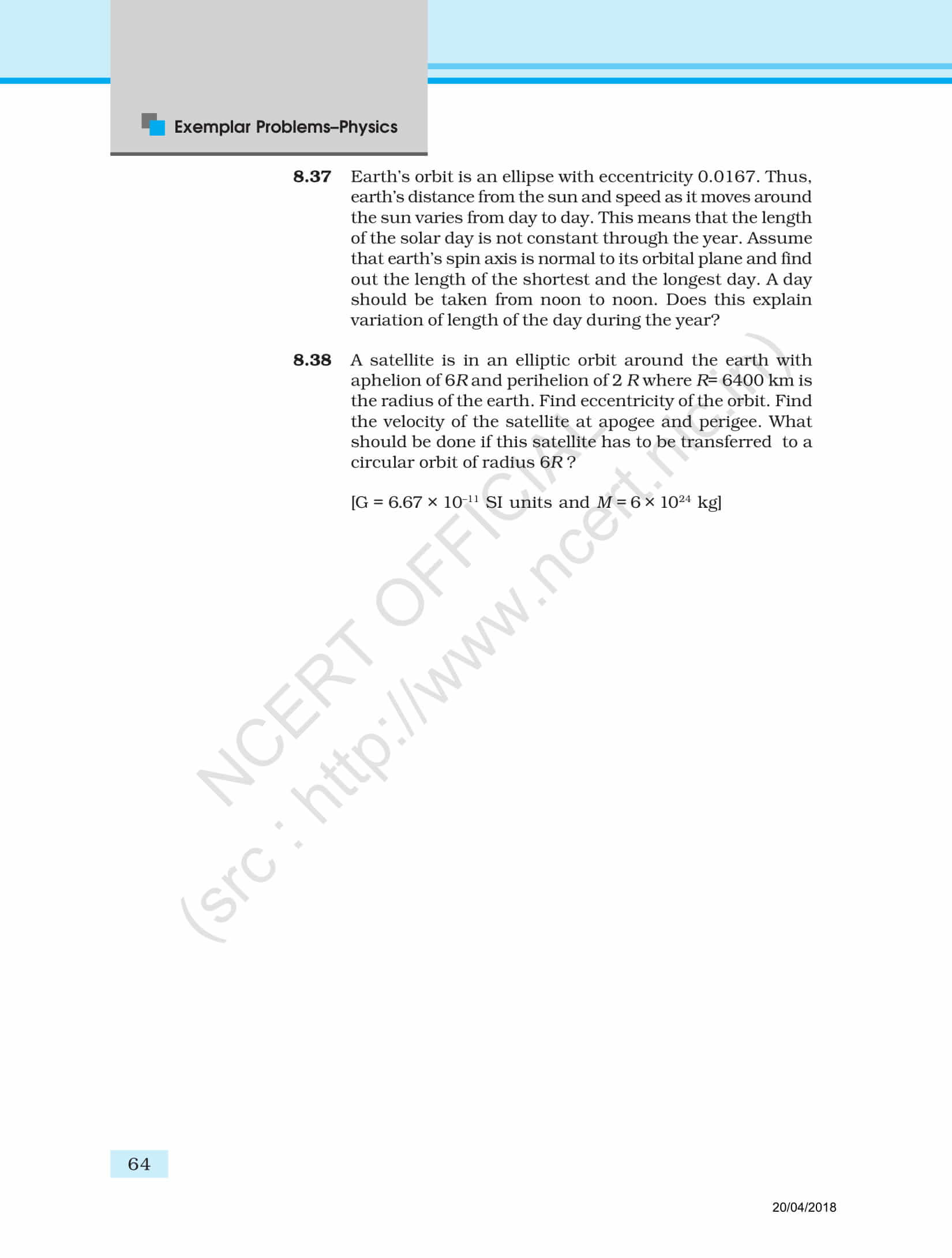 Why Opt for BYJU's?
BYJU'S  have created some of the best NCERT exemplar with an aim to help students clear all their doubts and perform well in their examinations. The NCERT exemplar we are providing includes relevant exercises that have been solved by our highly qualified subject experts. Detailed explanations are also provided to give students a clear understanding and in-depth knowledge of the topic. The NCERT solutions that we are providing are the perfect study material.