NCERT exemplar class 11 physics Chapter 12 Thermodynamics is a dynamic study material to understand the important topic completely. Thermodynamics physics class 11 questions provided here are taken from NCERT exemplar book, previous year question papers and sample papers.
By studying NCERT exemplar class 11 physics Chapter 12 you will get extra knowledge necessary to face the graduate entrance examinations and competitive examinations confidently. This solution provides class 11 physics thermodynamics MCQ questions, CBSE class 11 physics thermodynamics important questions, Numerical problems, worksheets and exercises that will guide you to prepare thermodynamics physics class 11 NCERT notes.
The branch of physics which deals with heat and temperature is called Thermodynamics. It has a direct relation to work and energy. Thermodynamics has a wide range of applications in fields such as science and engineering. Some of the major fields of engineering where thermodynamics is applied are chemical engineering, aerospace engineering, mechanical engineering, material science, economics etc.
Different laws of thermodynamics
Zeroth law of thermodynamics
First law of thermodynamics
Second law of thermodynamics
Third law of thermodynamics
Check out the NCERT Exemplar Class 11 Physics Chapter 12 Thermodynamics PDF below: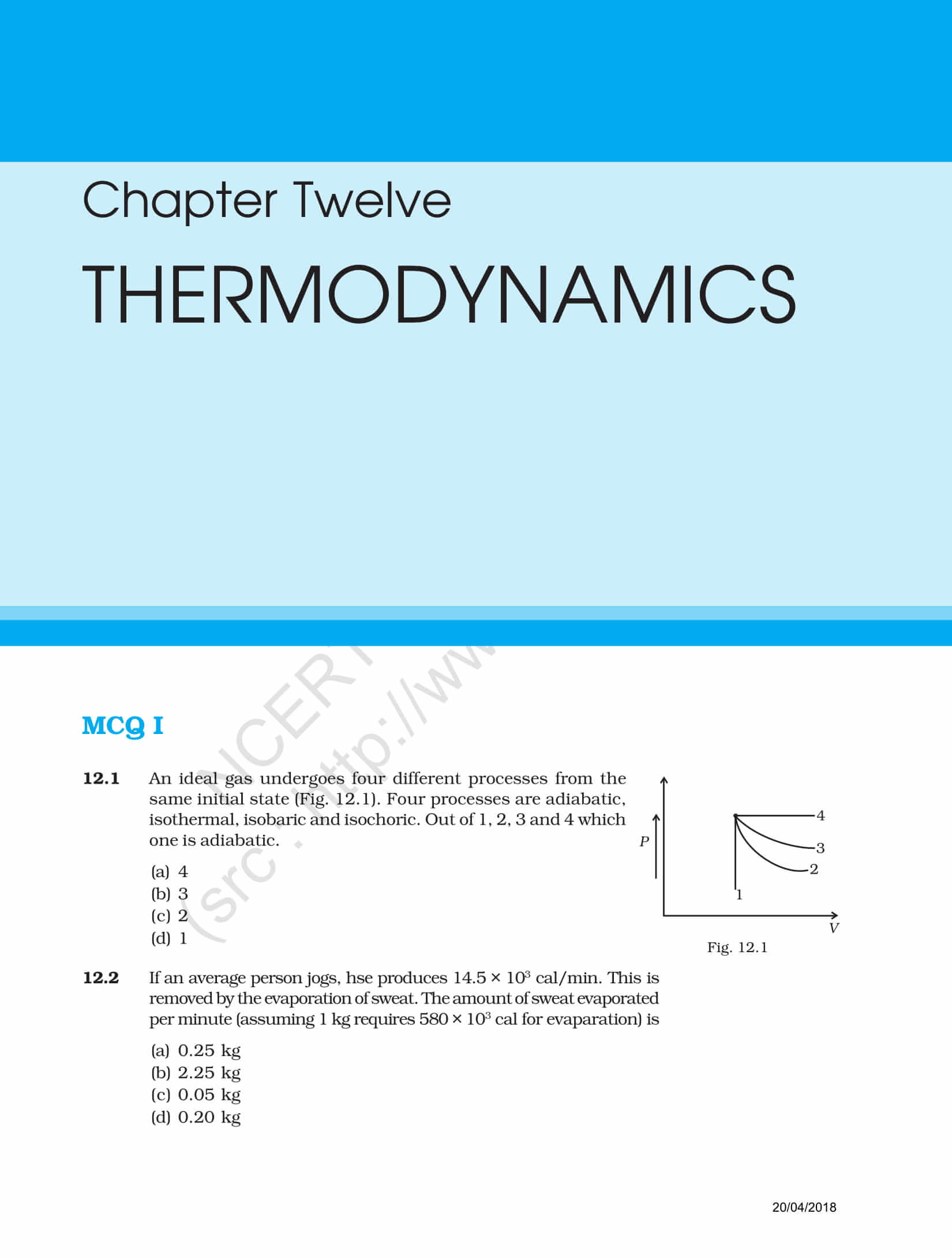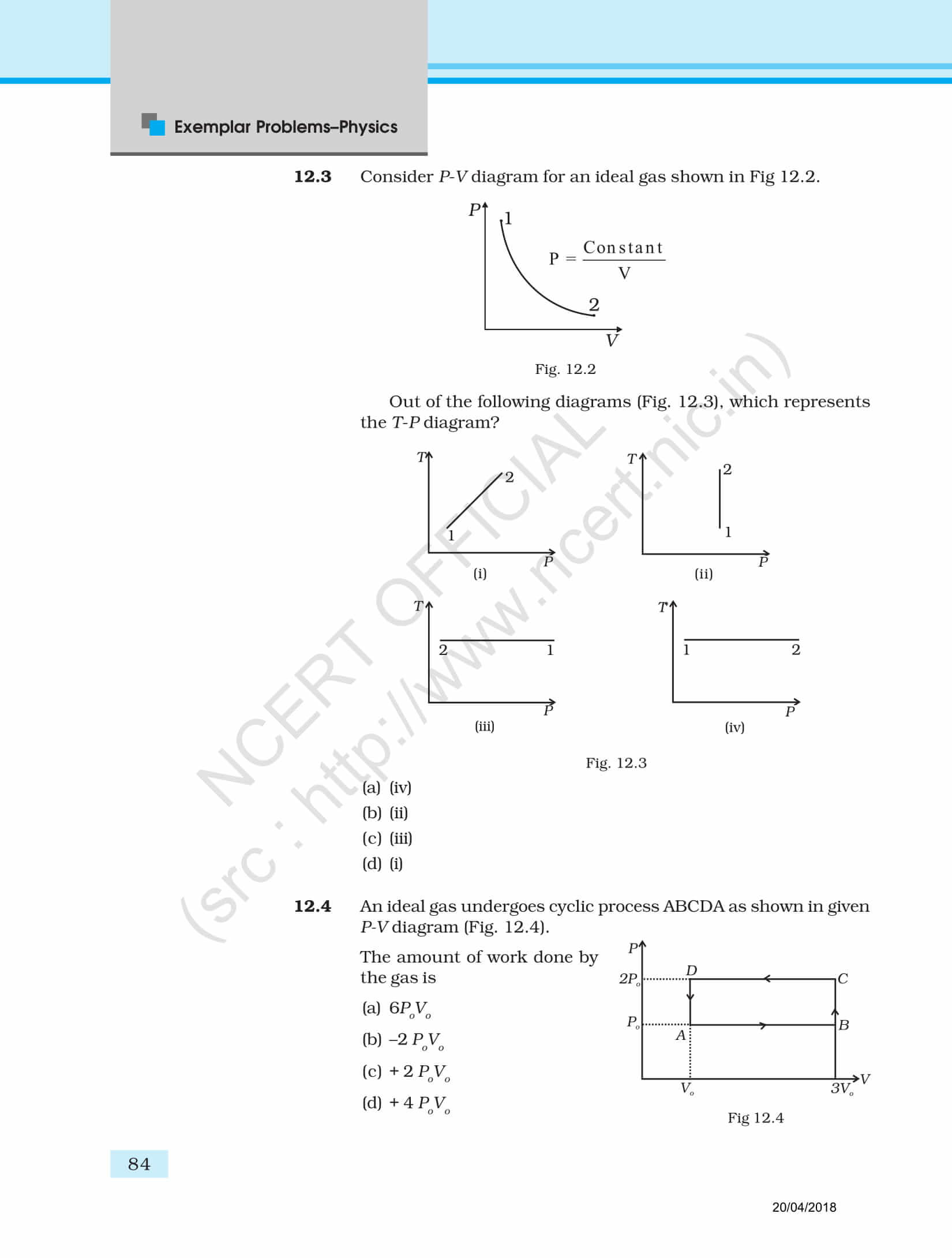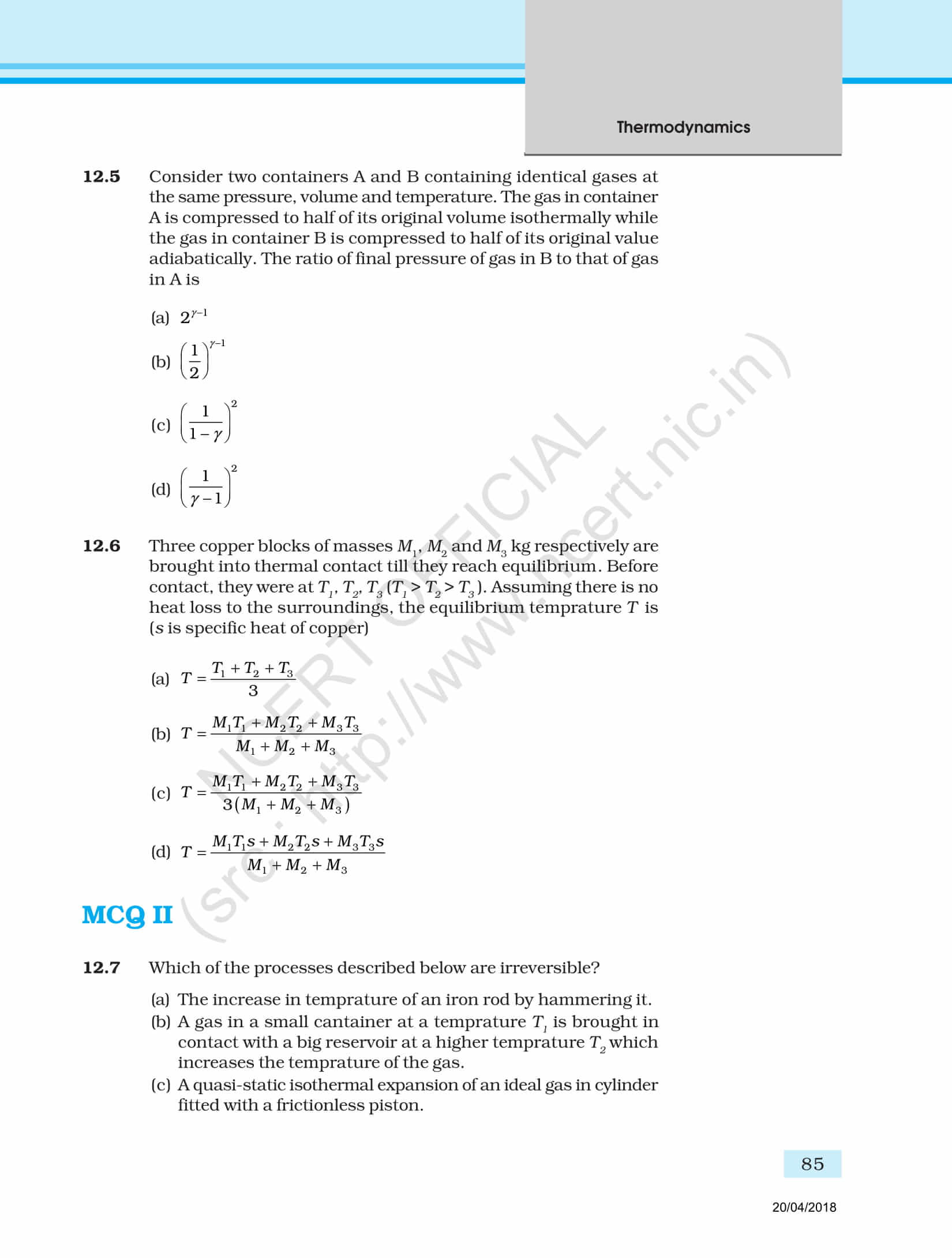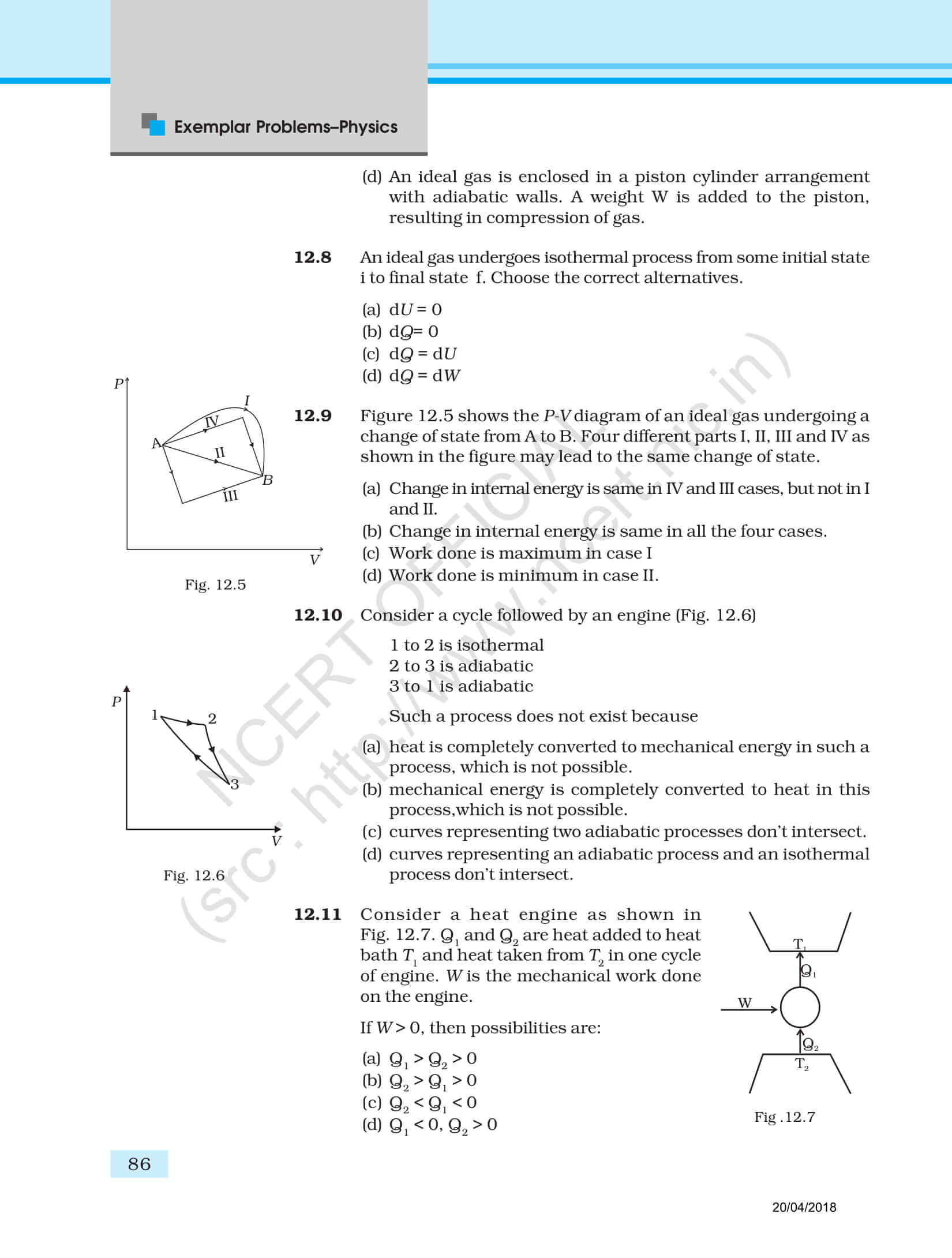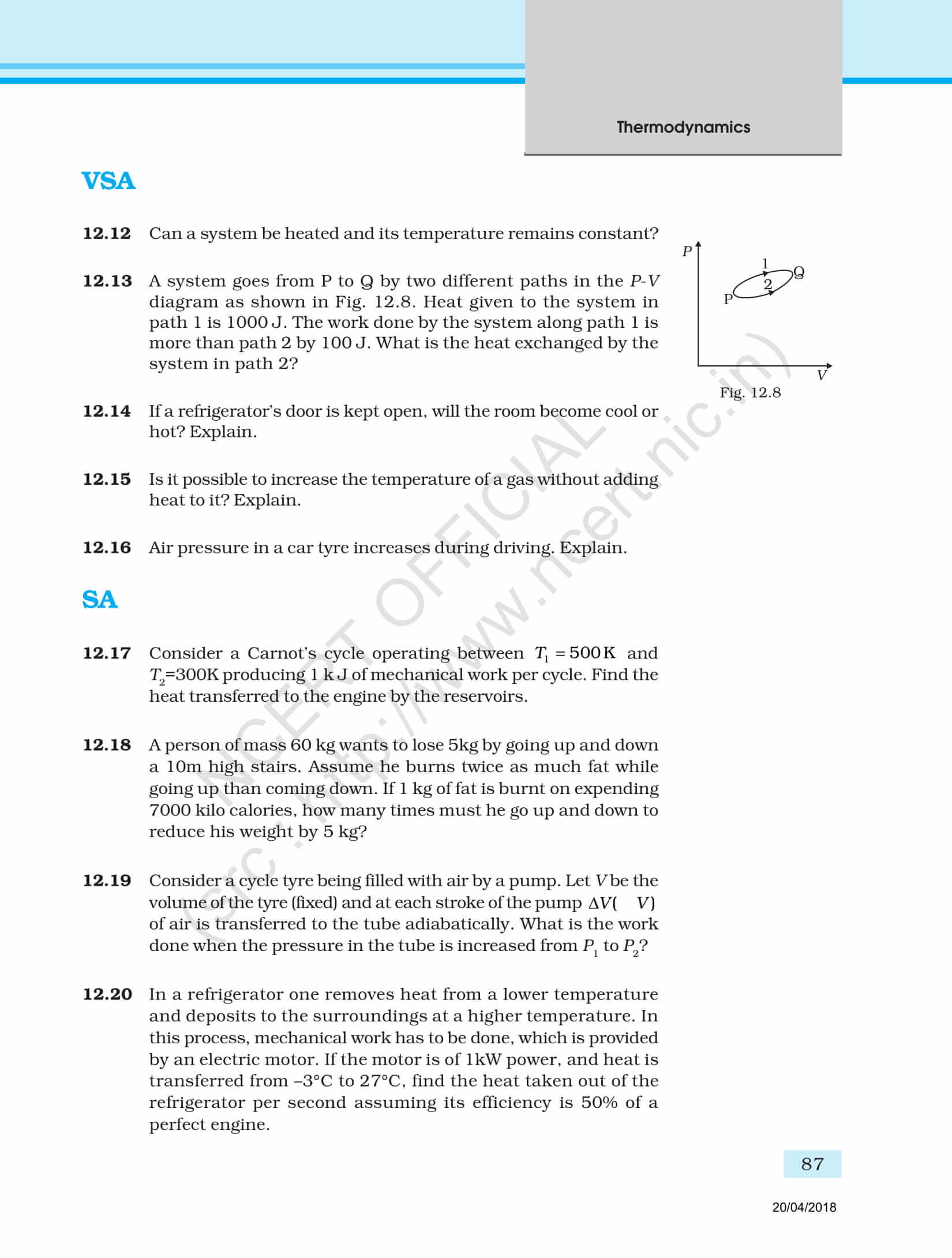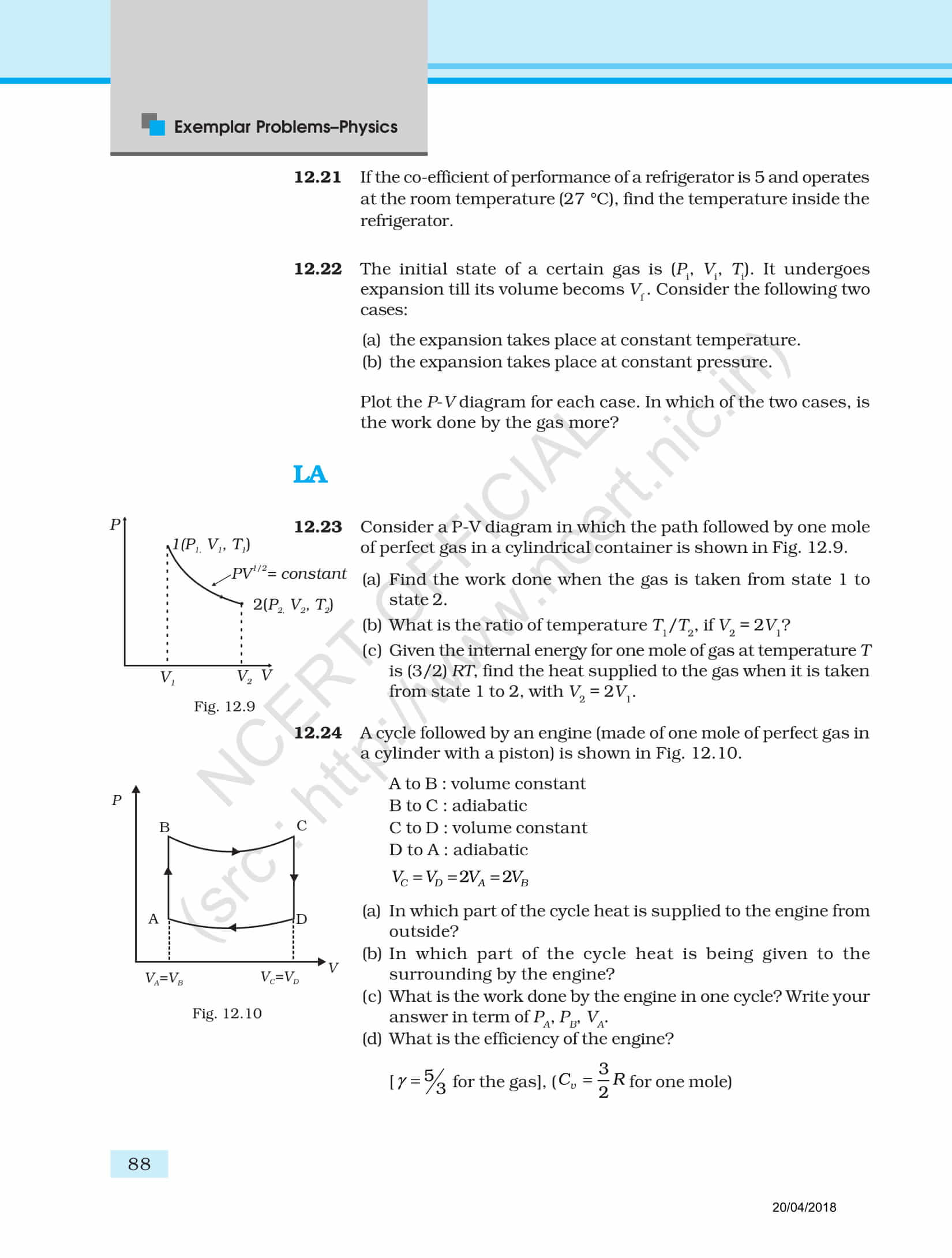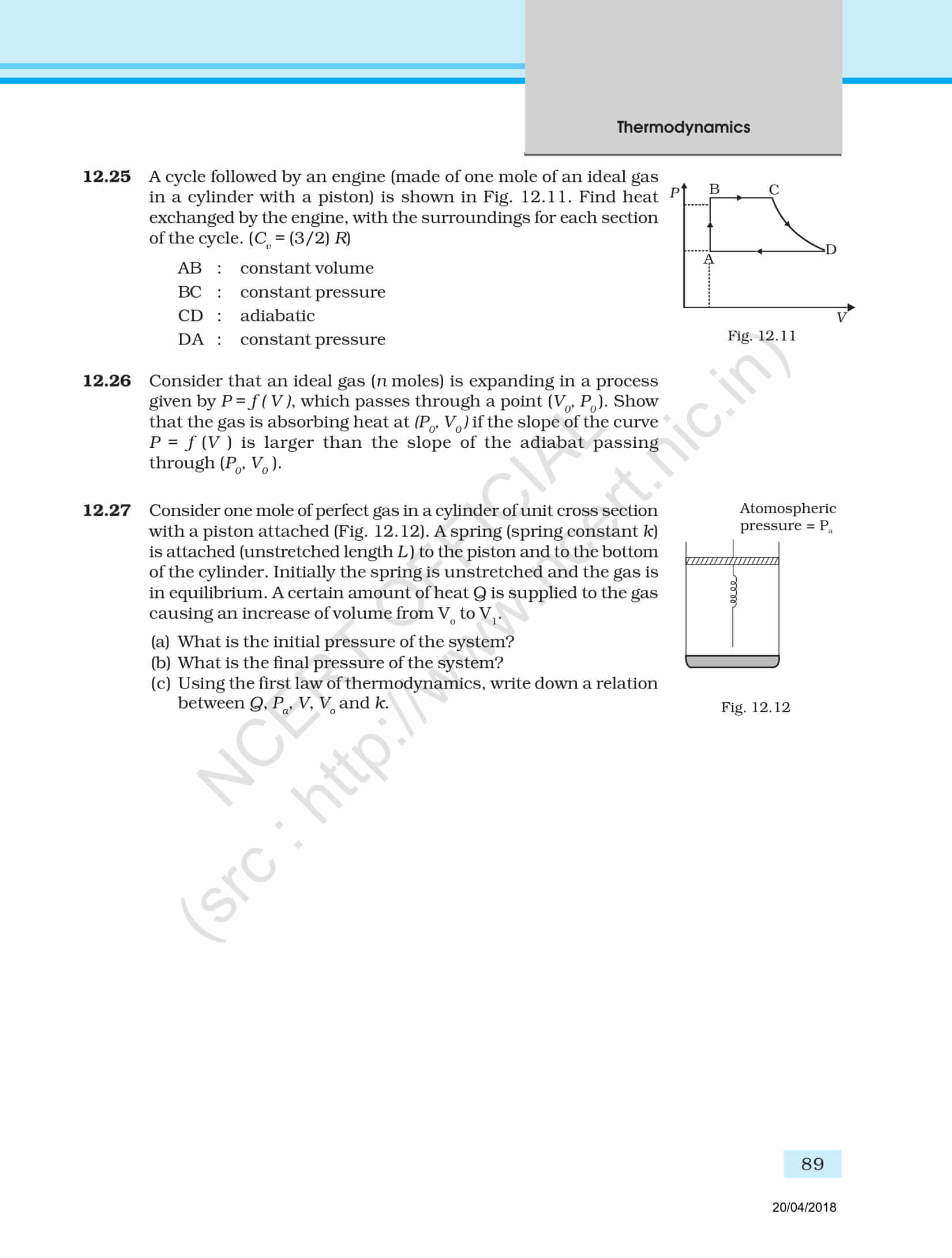 Why Opt BYJU's?
BYJU'S is India best online education provider whose innovative approach helping the students in learning the concepts thoroughly and thereby increasing the grades of the students.To avail all the study materials, videos, animations and exercises provided by BYJU'S, visit BYJU'S website or download BYJU'S App for a great learning experience.