NCERT exemplar class 11 physics Chapter 14 Oscillations is a very crucial study material for the students of CBSE class 11. This chapter encompasses basic concepts that are required to understand some of the topics in class CBSE class 12.
This NCERT exemplar class 11 physics Chapter 14 pdf comprises oscillations class 11 important questions, numericals on oscillations class 11, MCQ's, Short and long answer questions, important questions from previous year question papers and sample papers.
Oscillation can be defined as the variation that is repetitive in a certain amount of time from the beginning of a point of equilibrium. Some of the different types of oscillations are simple harmonic, damped and driven oscillation, coupled oscillations and waves. Oscillation has many different uses and real-life applications with examples such as:
Tuning fork
Vibrating string
Torsional vibration
Oscillator
Circadian rhythm
Important topics of class 11 physics chapter 14 oscillations
Periodic and oscillatory motions
Simple harmonic motion
Simple harmonic motion and uniform circular motion
Velocity and acceleration in simple harmonic motion
Force law for simple harmonic motion
Energy in simple harmonic motion
Some systems executing SHM Ex
Damped simple harmonic motion
Forced oscillations and resonance.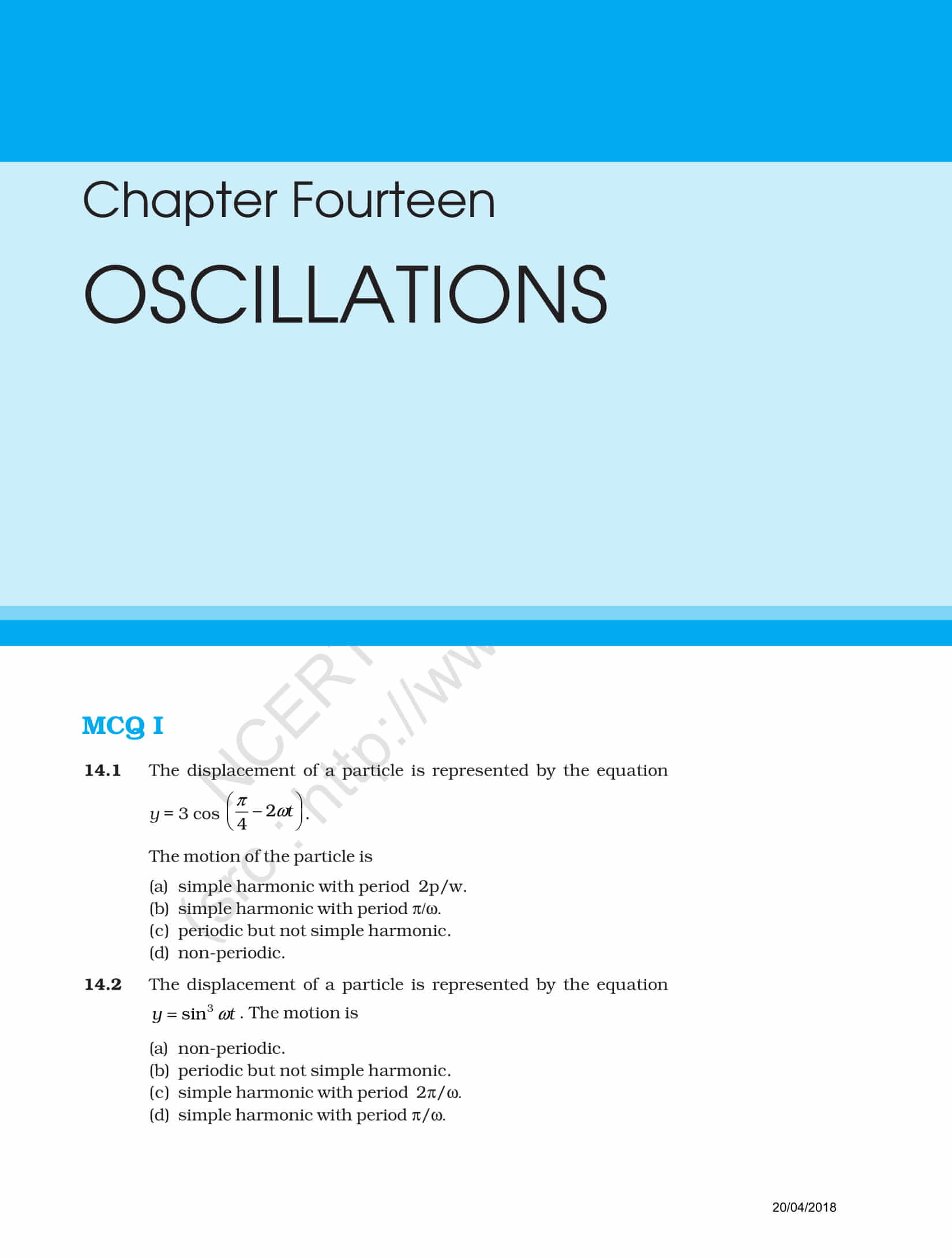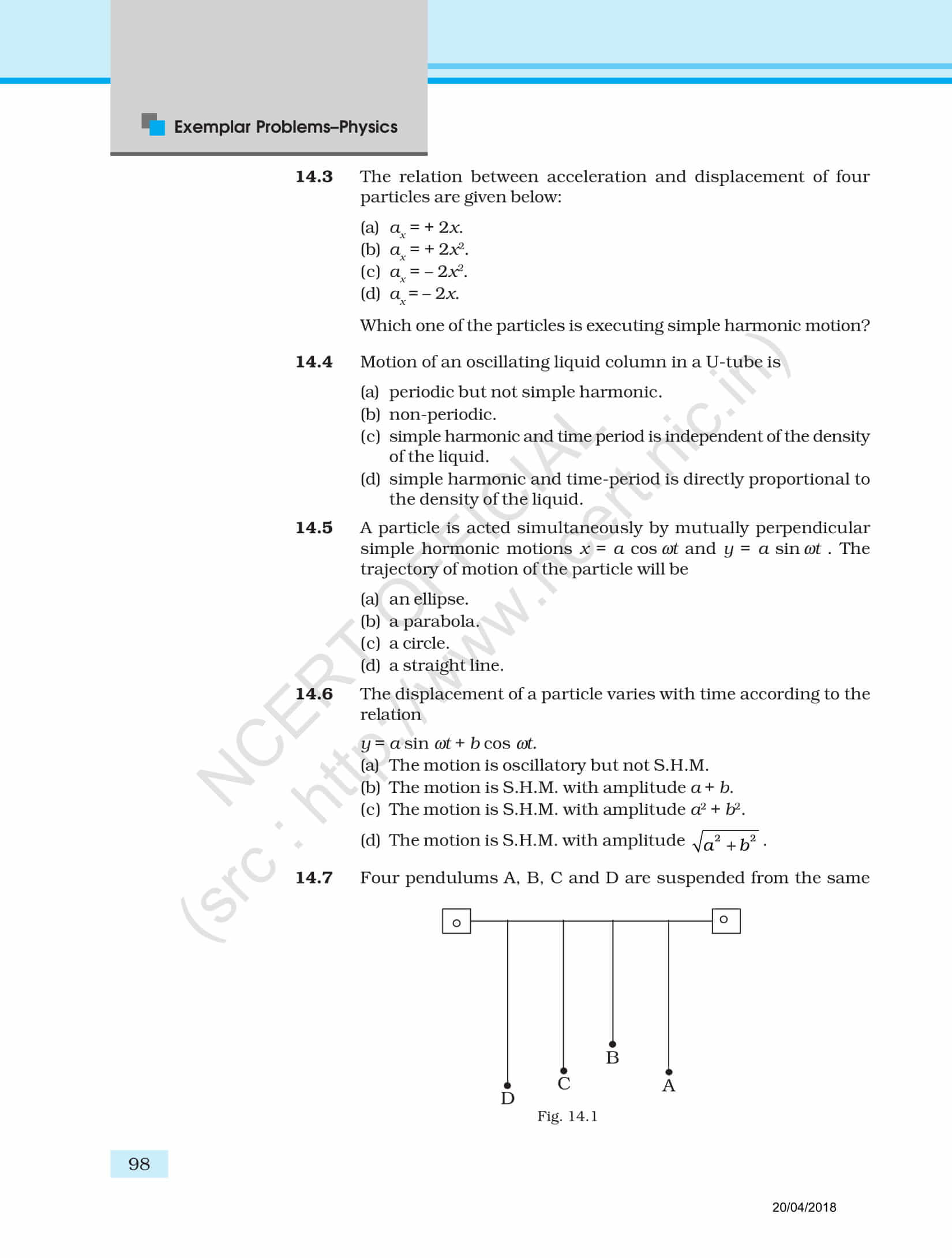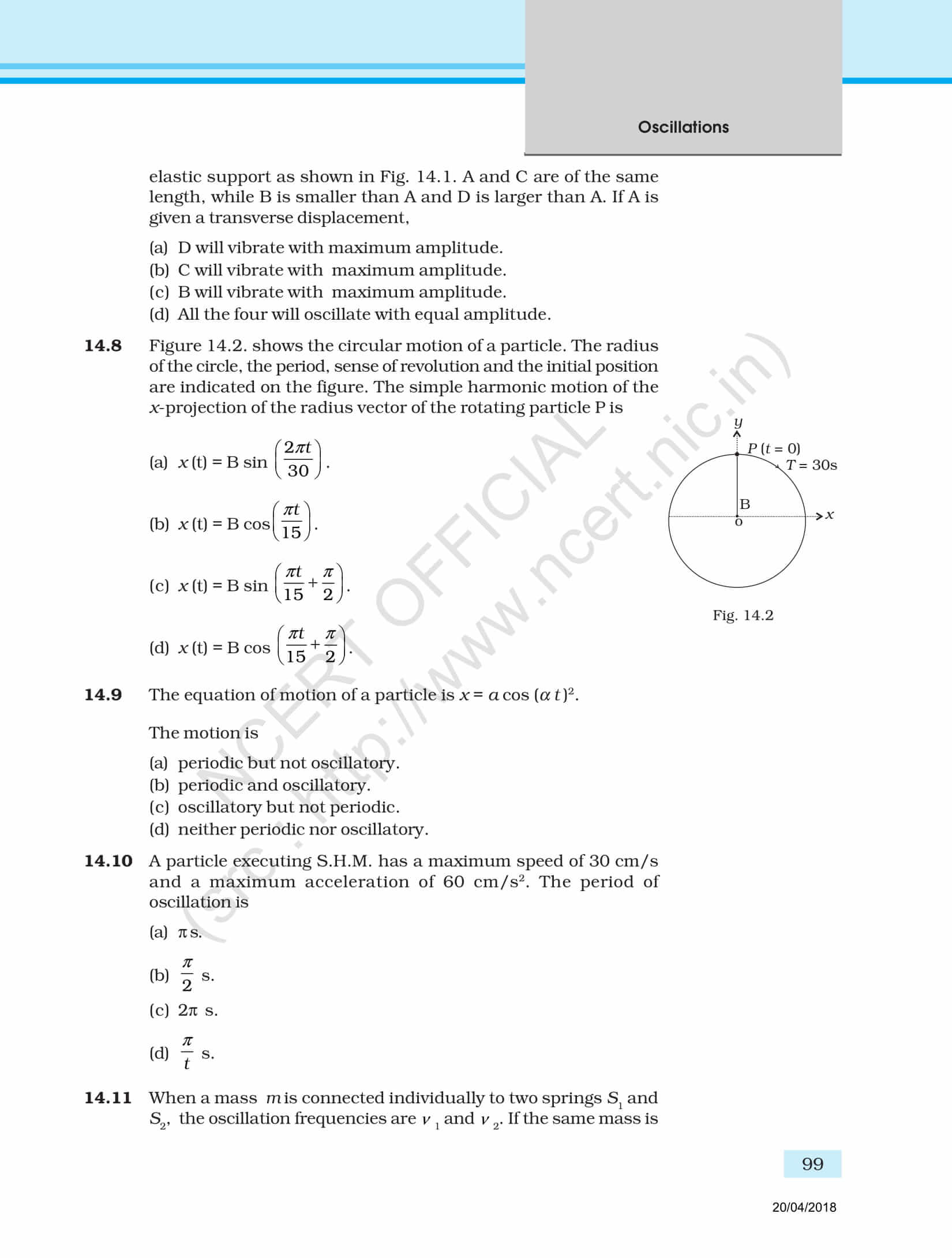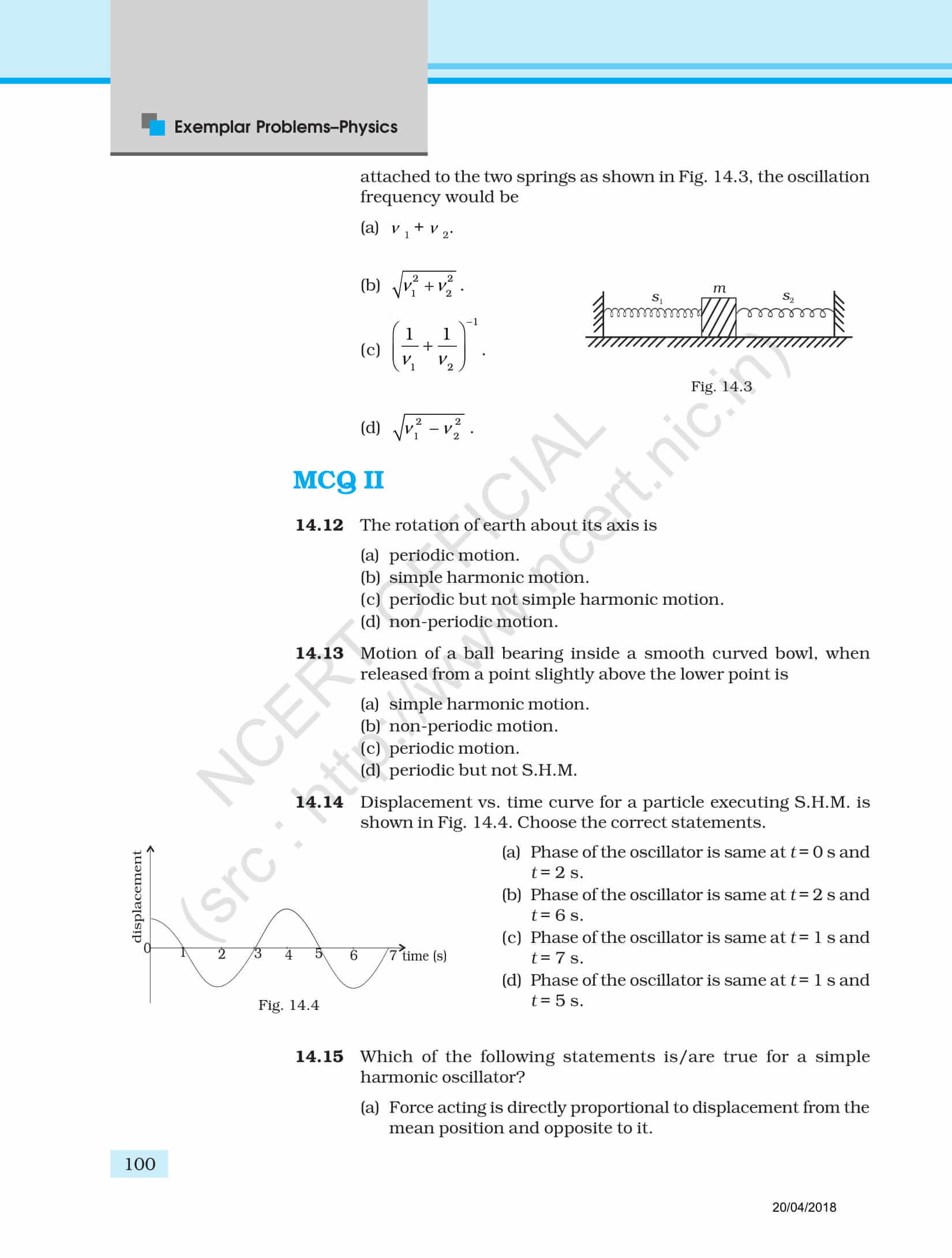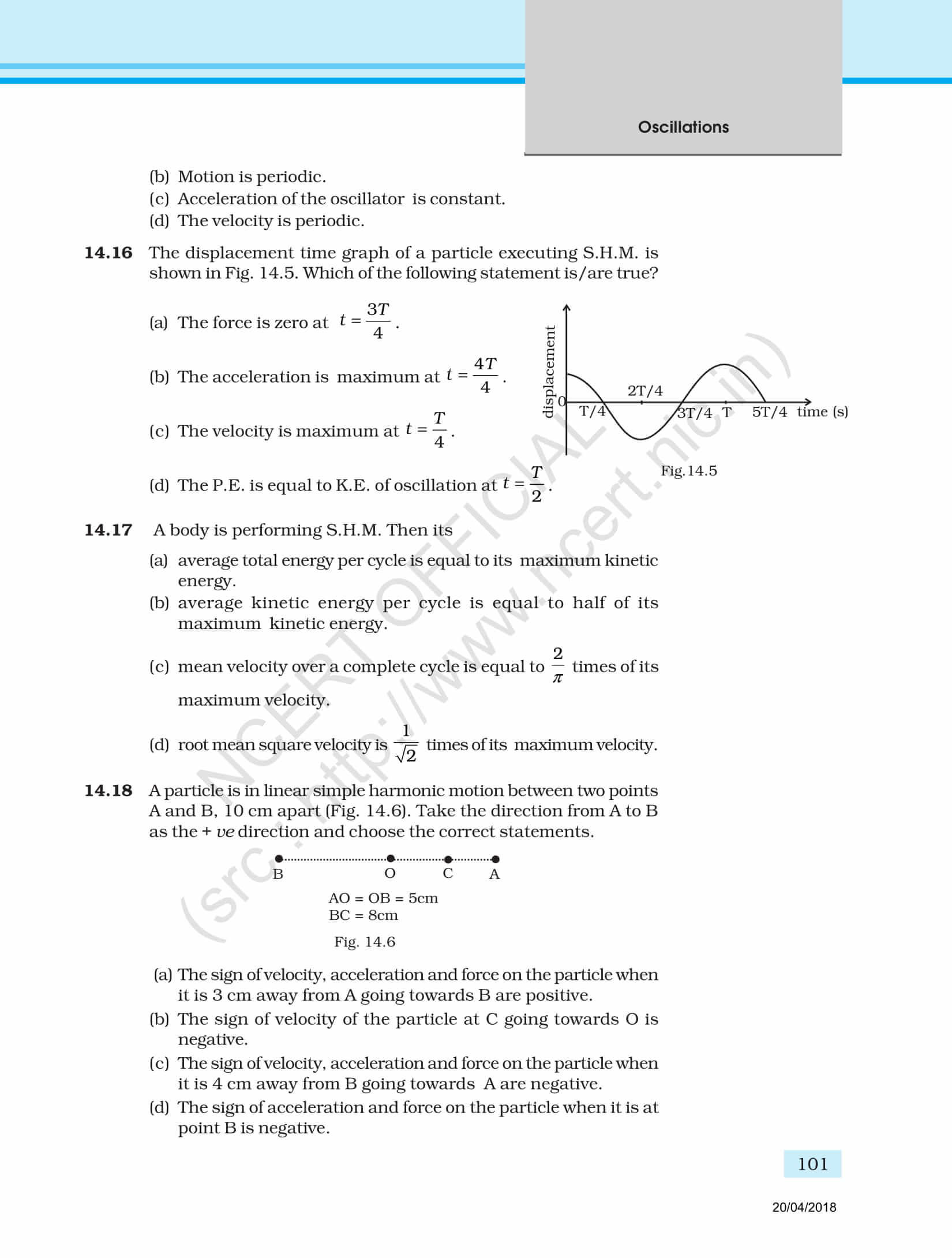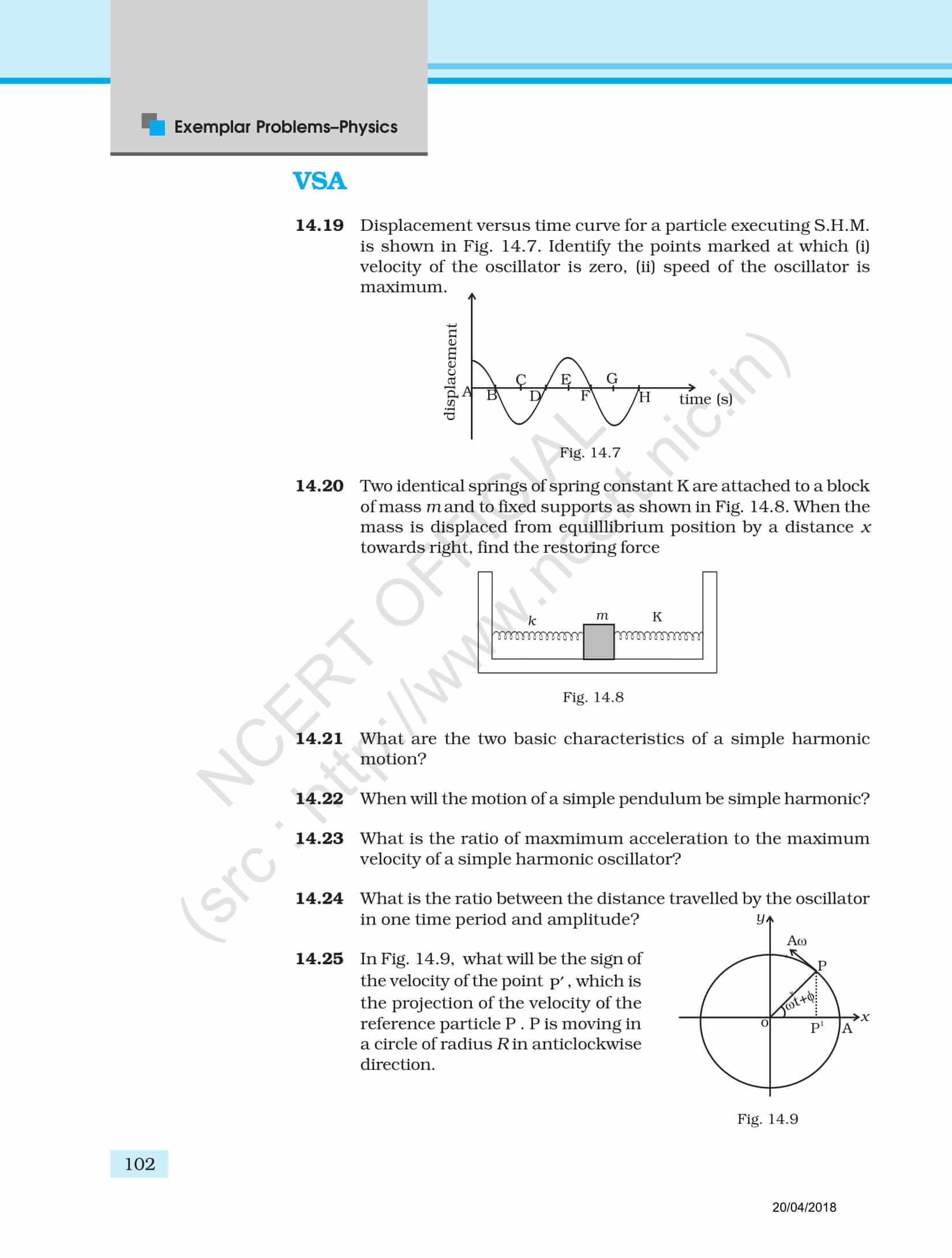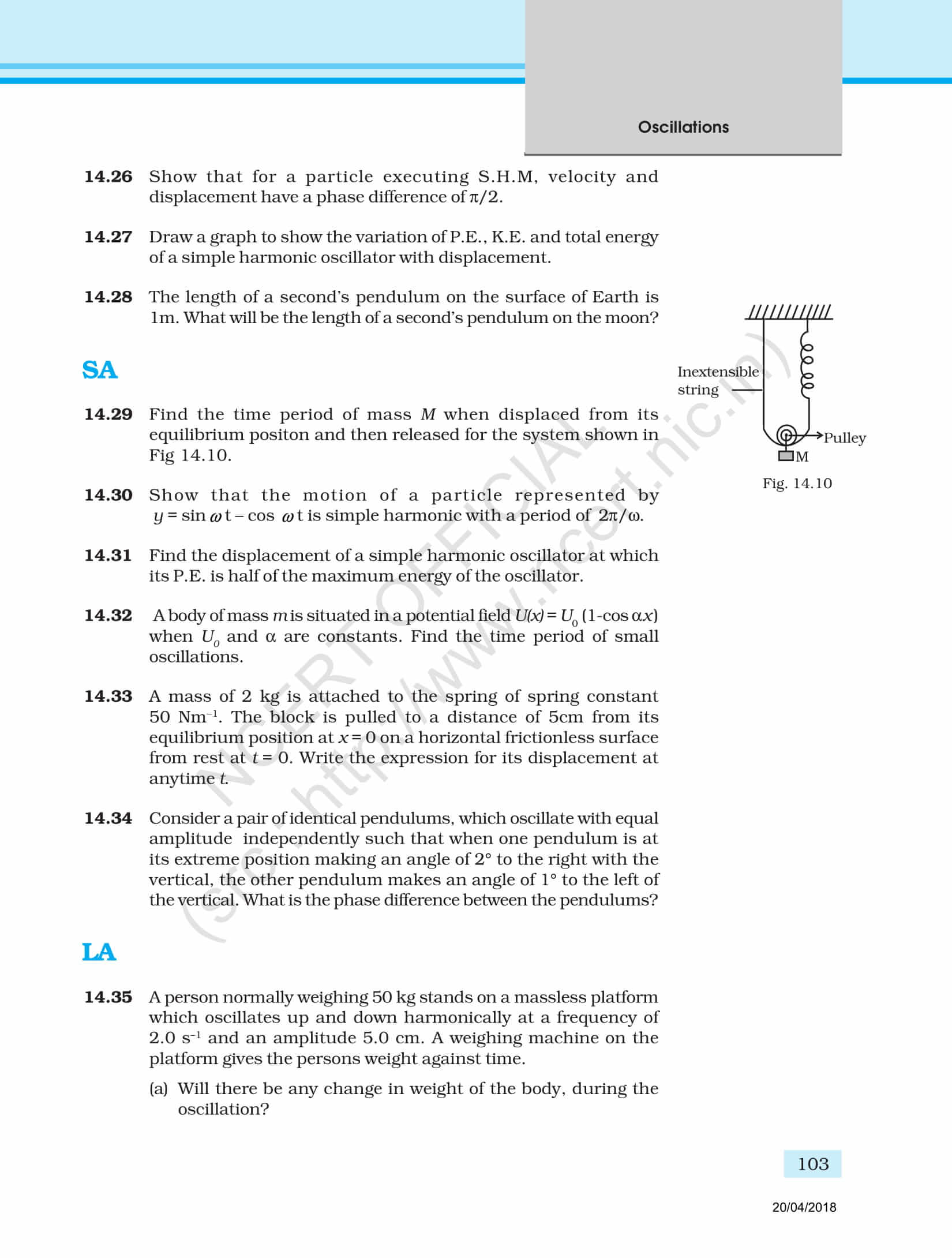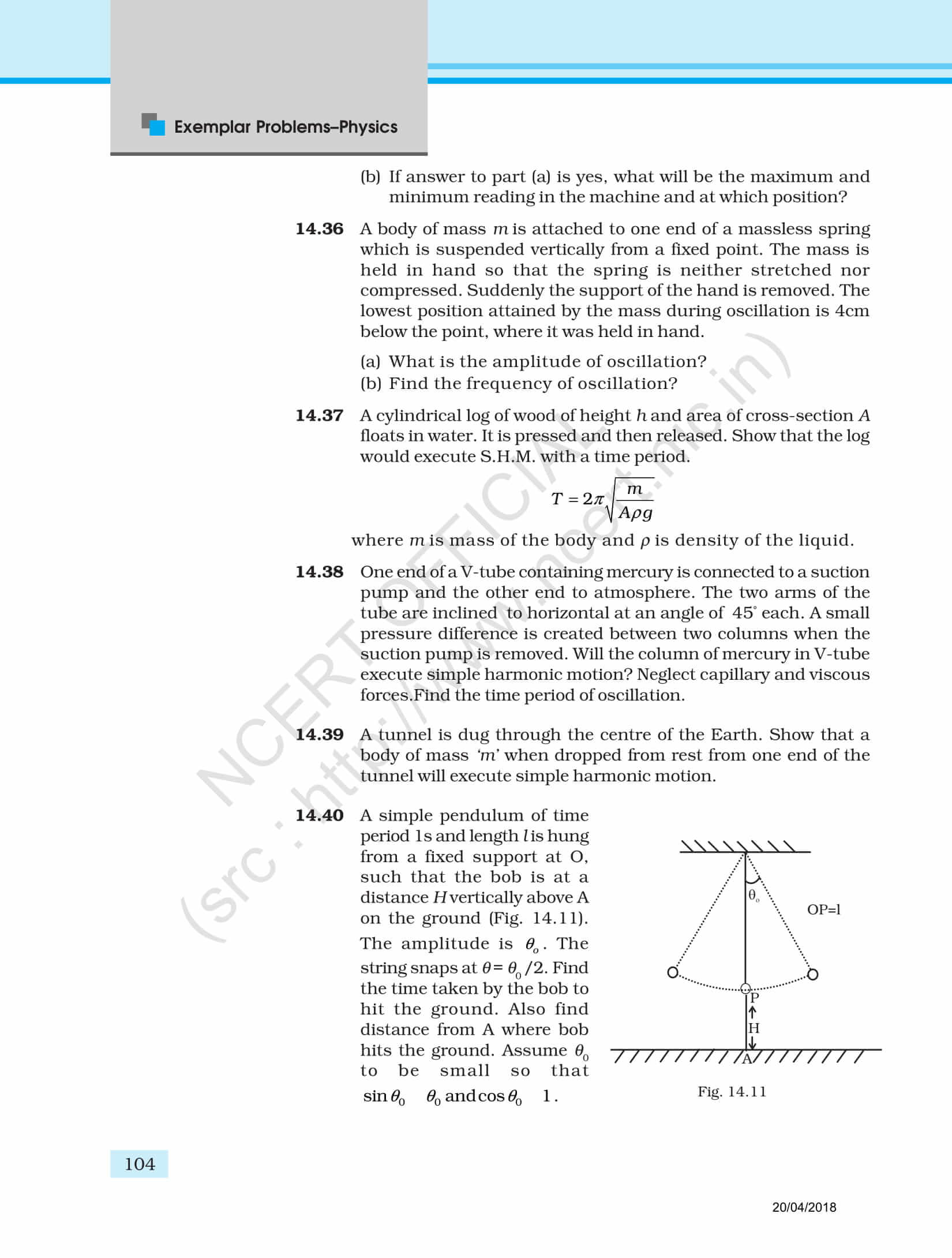 Why to Opt BYJU's?
Visit BYJU'S to get updated materials to prepare well for your class 11 final exams and entrance examinations. Download and try BYJU's – The Learning app for a more interactive and seamless learning experience with the help of videos which explains the concepts of class 11 and 12 Physics topics.