NCERT exemplar class 11 physics Chapter 2 Units and Measurements are presented here for the benefit of the student in their CBSE class 11 examination and competitive examinations. Chapter 2 Units and Measurements is basic to all your future endeavours so it is very important to understand and memorise every concept in this chapter.
NCERT exemplar class 11 physics Chapter 2 pdf will help you get profound with Units and measurement. It consists of questions from NCERT exemplar book along with extra questions prepared by subject experts and BYJU'S. NCERT exemplar class 11 physics Chapter 2 also comprise important questions from previous year question papers and sample papers.
The comparison of a standard unit of any physical quantity with a standard unit is defined as the measurement. The laws of physics that are described in terms of quantities whose measurement is necessary are titled as physical quantities. A standard unit should be universally accepted and easily reproducible as a definite amount.
Some of the fundamental units
Mass
Time
Temperature
Length
Electric current
Class 11 Chapter 2 Physics Exemplar Concepts for Units and Measurement
| | |
| --- | --- |
| Section Number | Topic |
| 1 | The International System Of Units |
| 2. | Measurement Of Length |
| 3 | Measurement Of Mass |
| 4 | Measurement Of Time |
| 5 | Accuracy, Precision Of Instruments And Errors In Measurement |
| 6 | Significant Figures |
| 7 | Dimensions Of Physical Quantities |
| 8 | Dimensional Formulae And Dimensional Equations |
| 9 | Dimensional Analysis And Its Applications |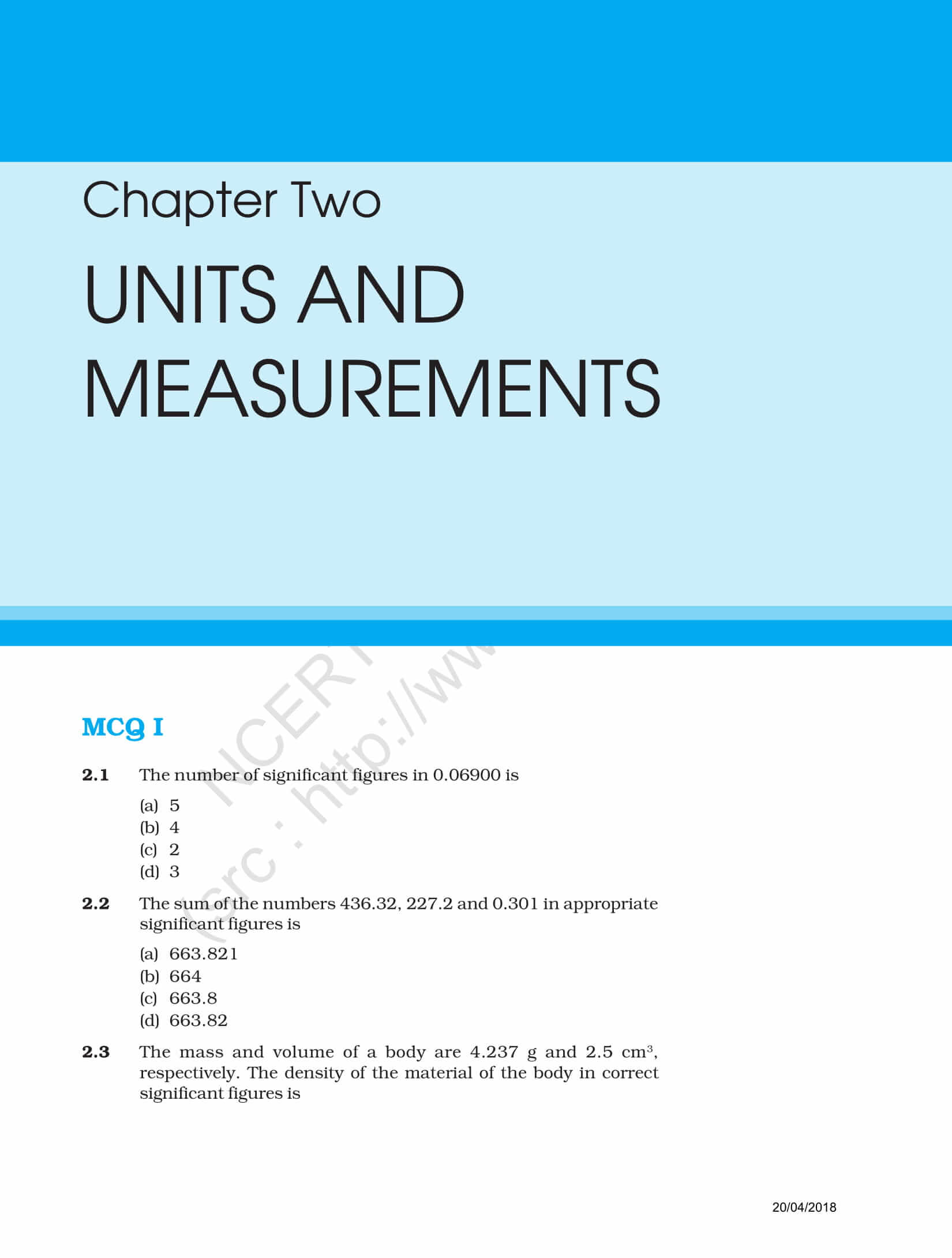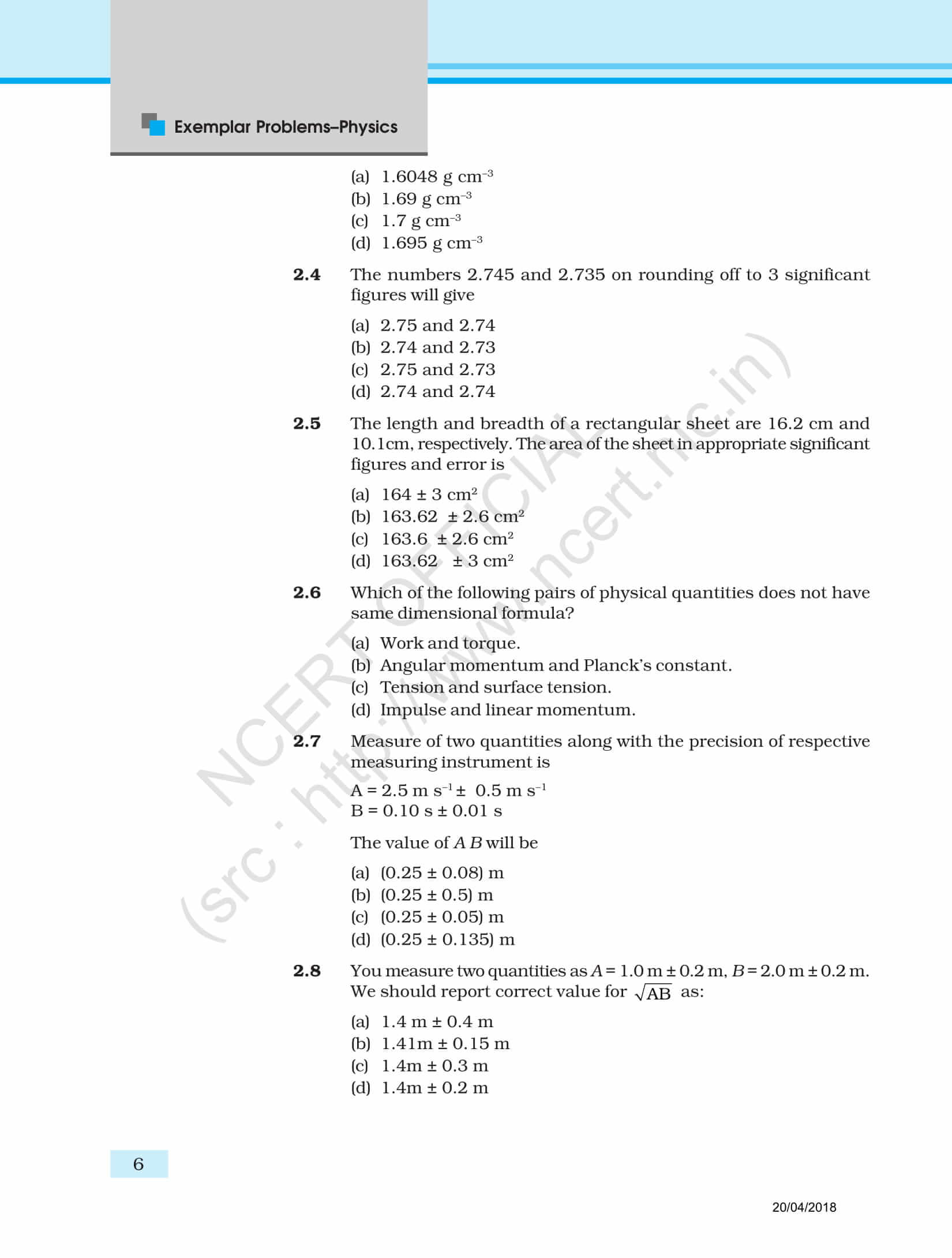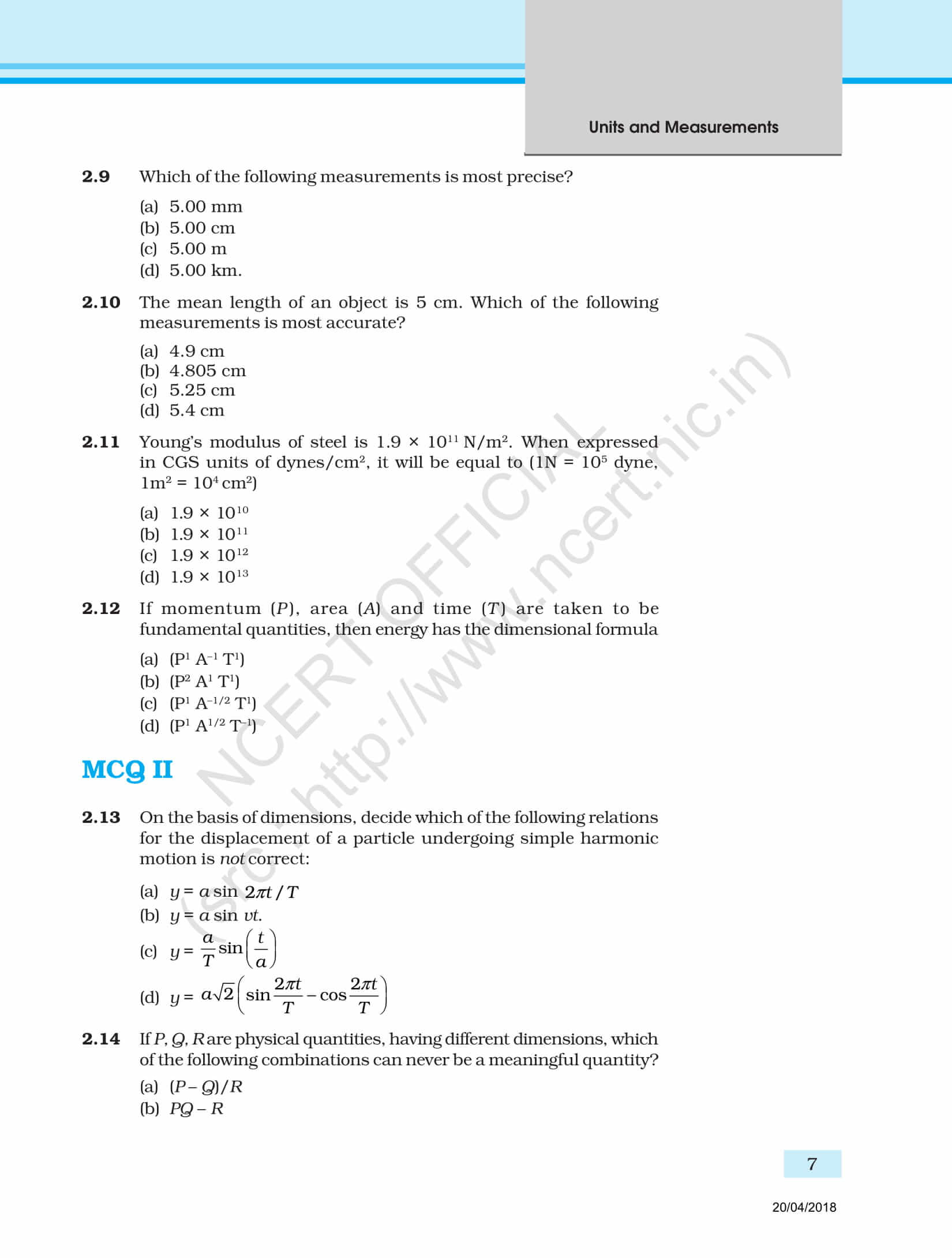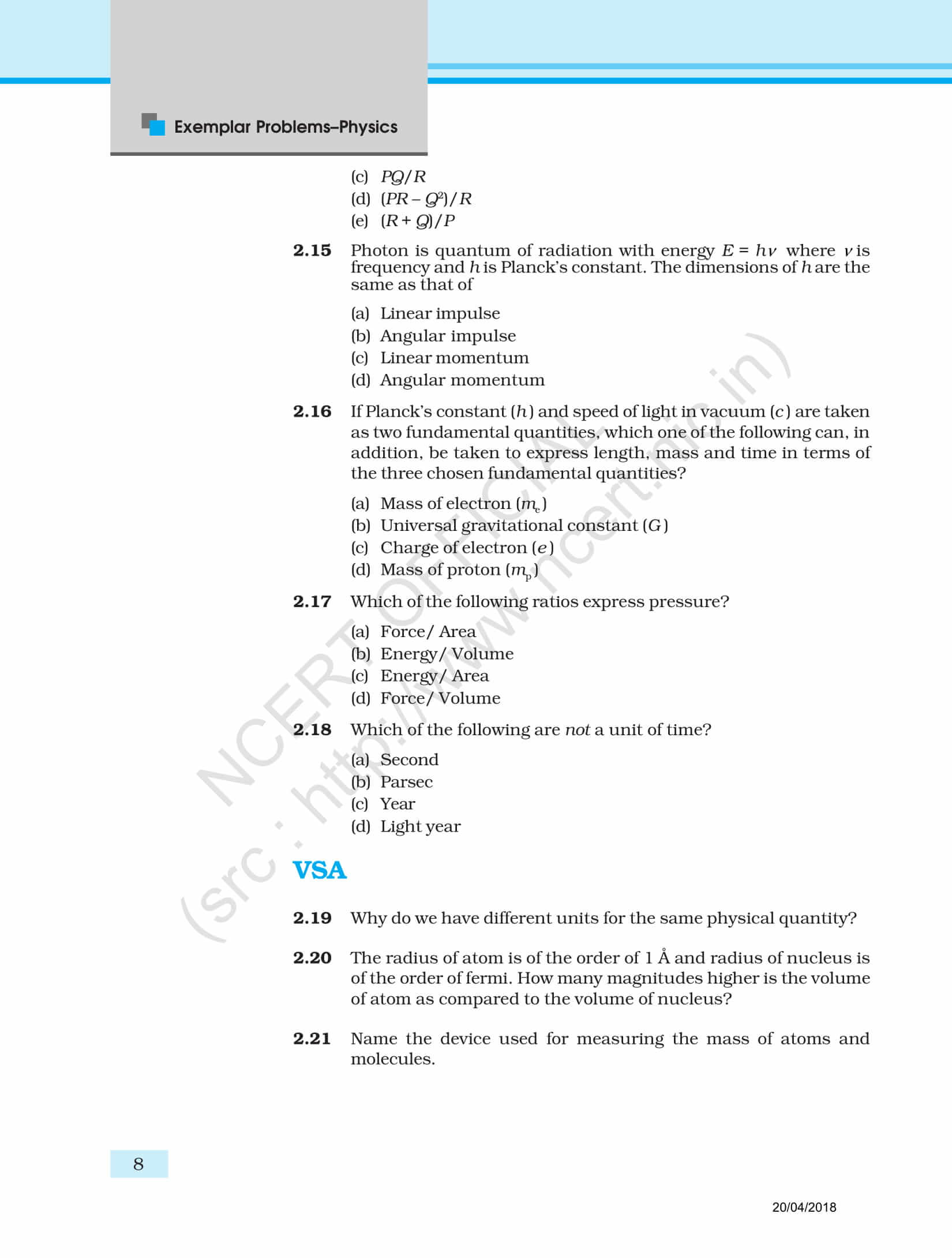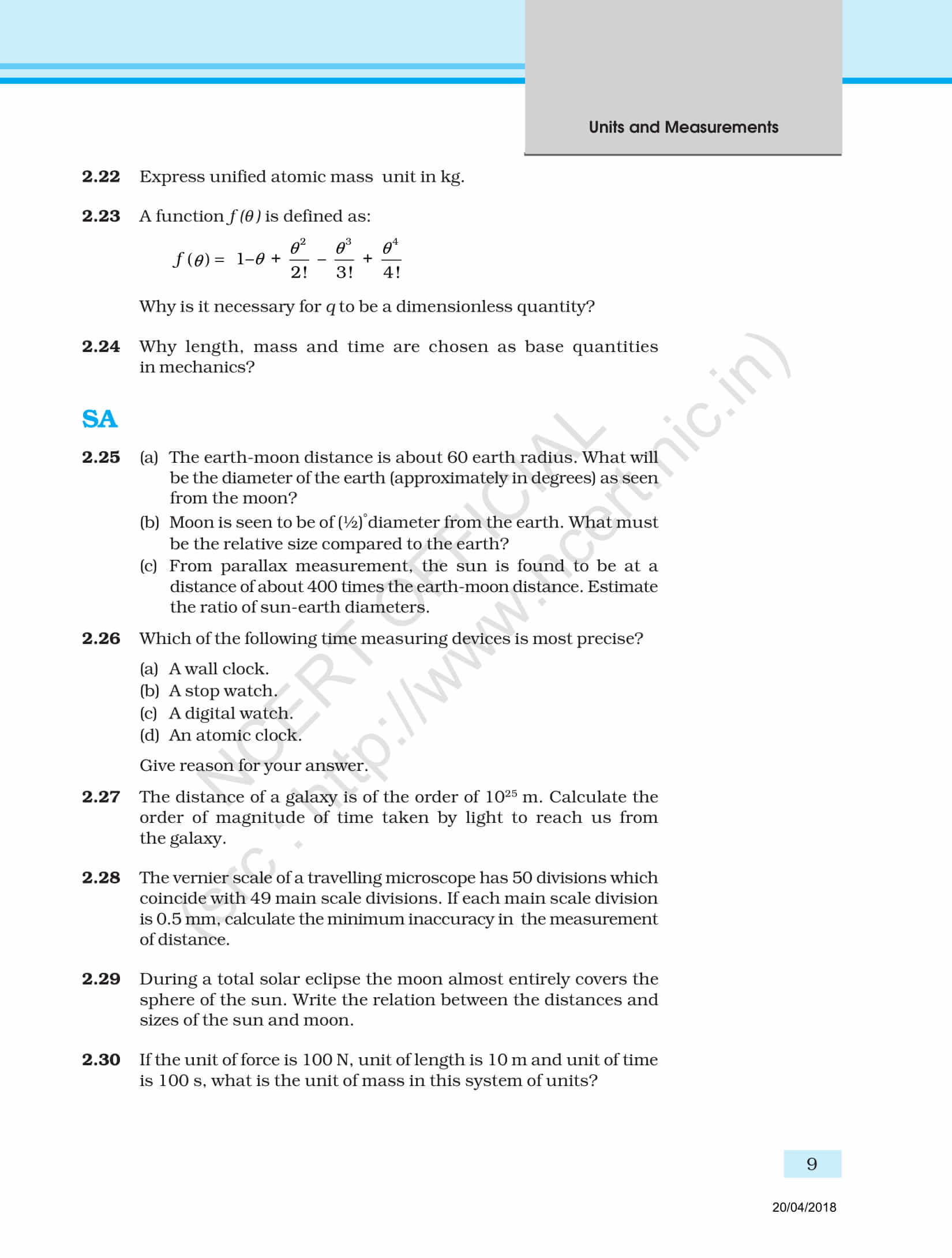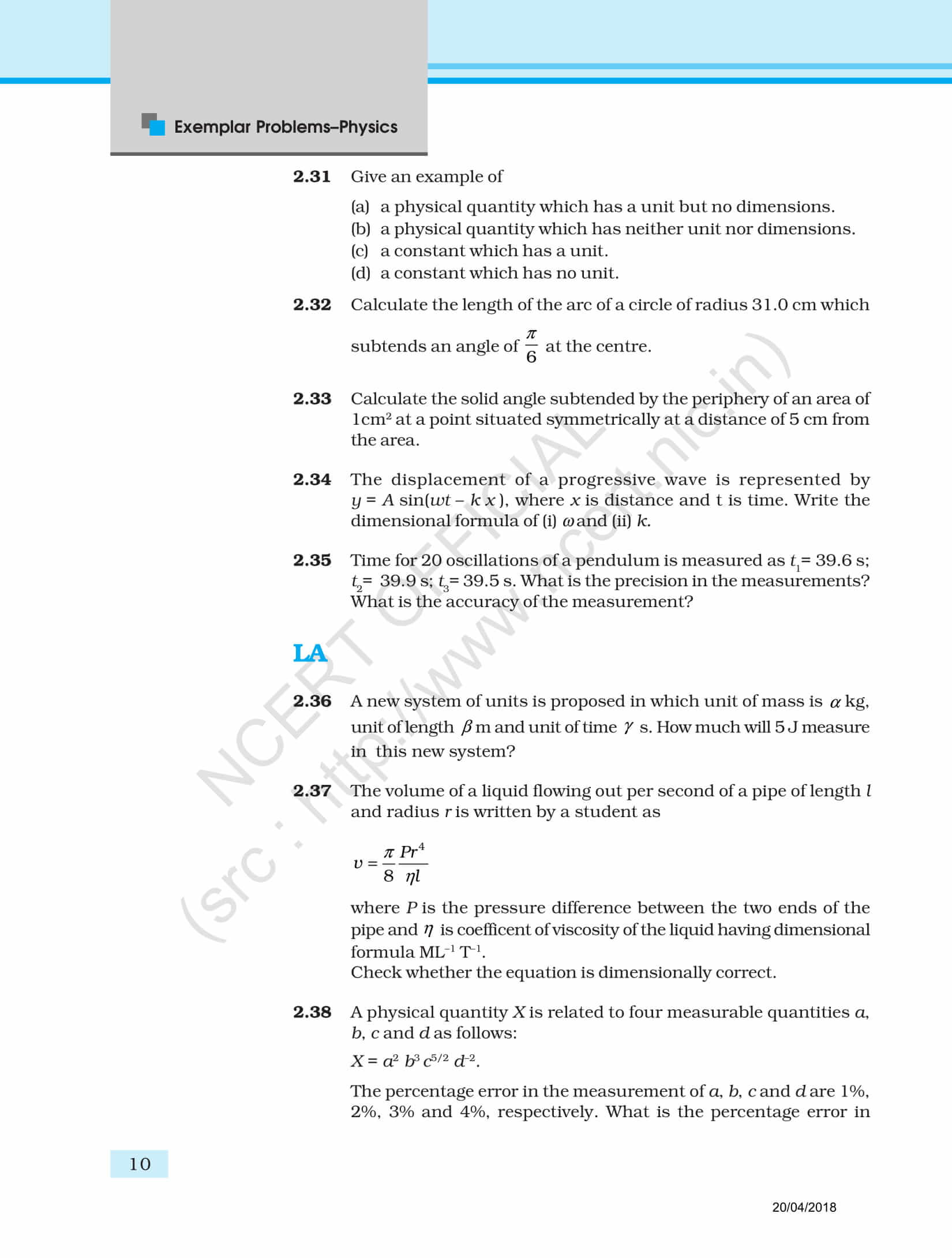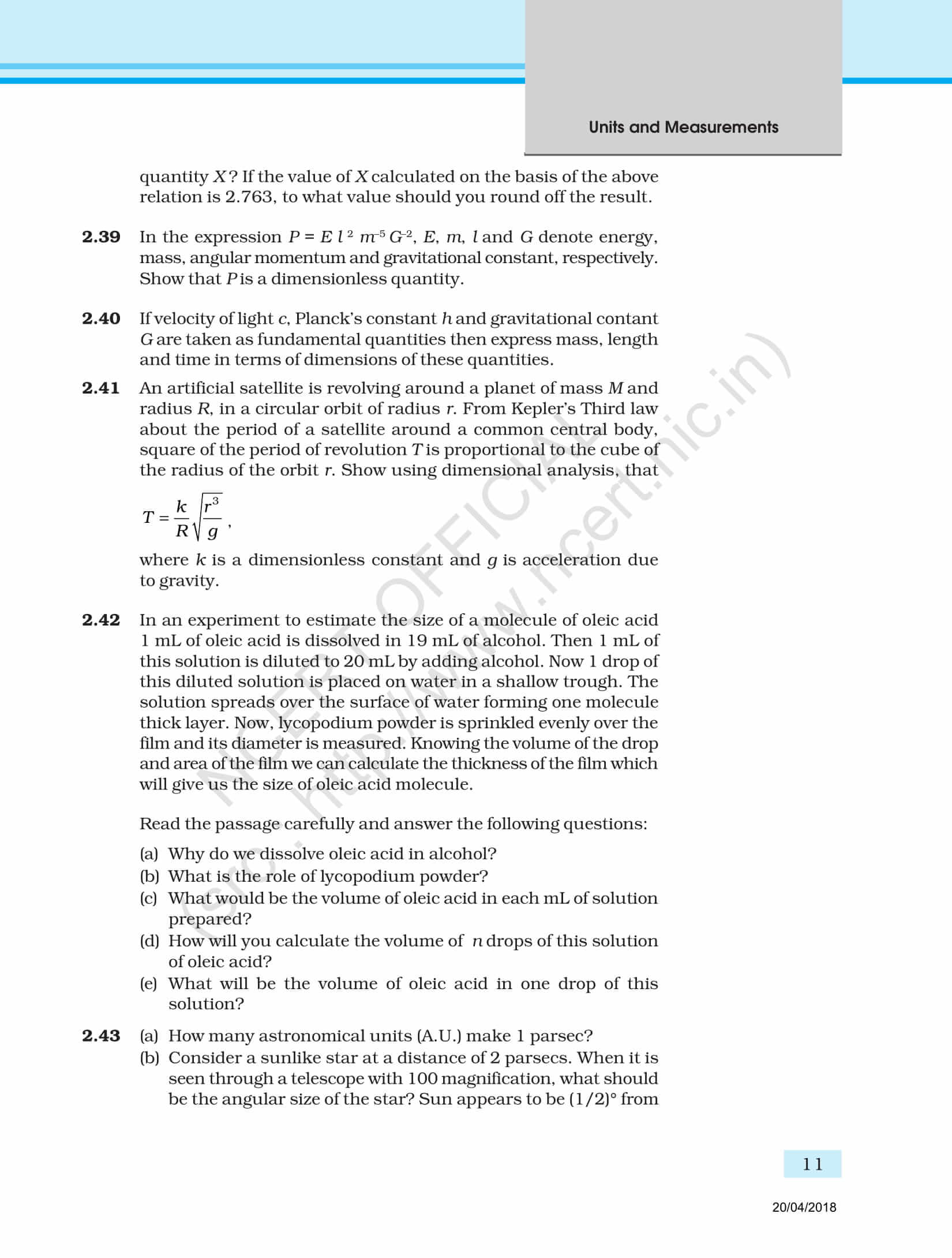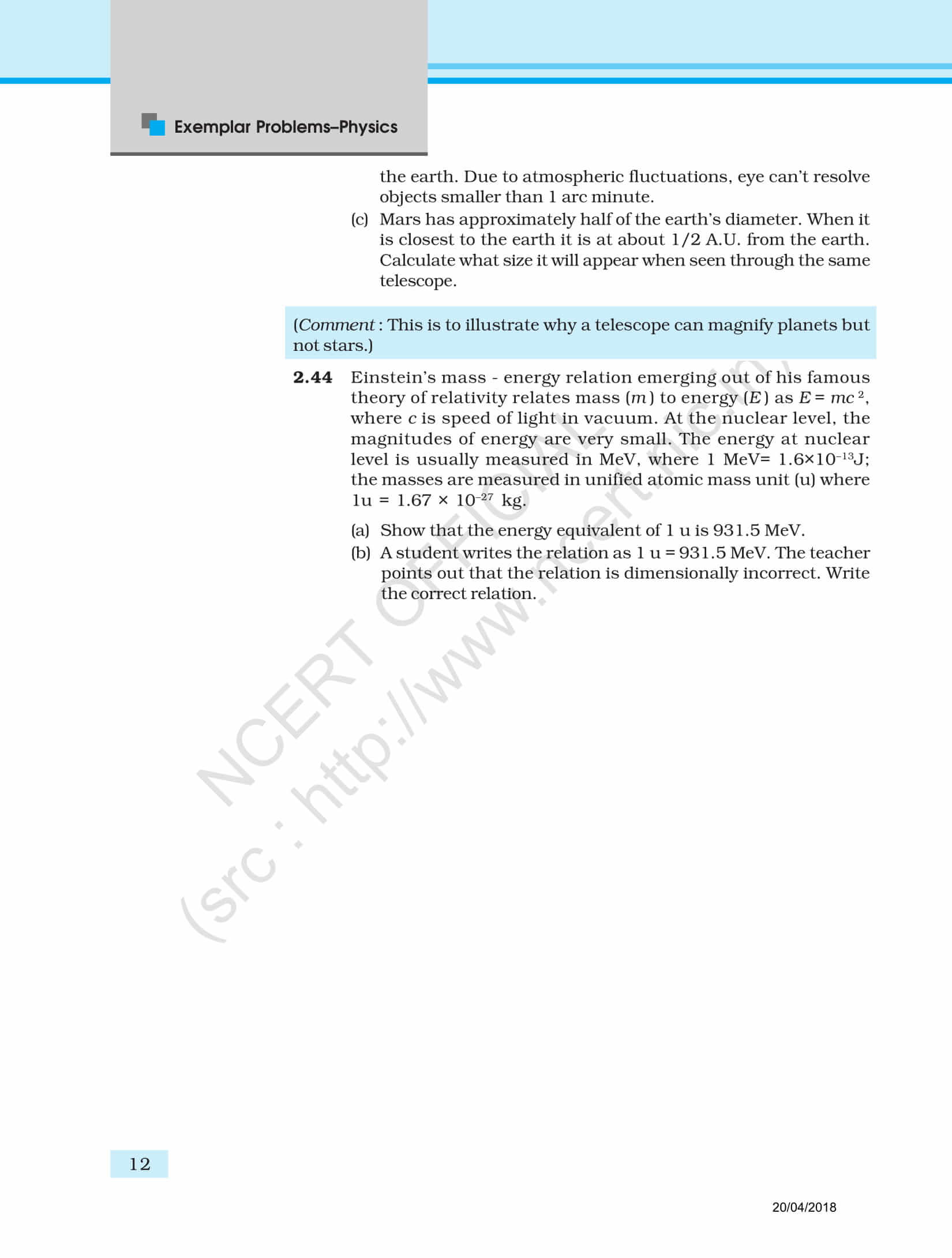 Why Opt for BYJU's?
BYJU'S motto is to create top quality learning content for the students. With the focus to boost student's learning capabilities, NCERT Exemplar provided here are framed by our experts with over a decade of experience. BYJU's NCERT solutions for class 11 Physics chapter 11 will help students practice and revise the different topics right from their homes.