NCERT exemplar class 11 physics Chapter 11 Thermal properties of matter is an important study resource for the students who are preparing seriously for CBSE class 11 Physics, engineering and medical entrance examination.
NCERT exemplar class 11 physics Chapter 11 pdf presents you varieties of questions like MCQ'S, short answer questions, thermal properties of matter NEET questions, fill in the blanks, match the following, worksheets and numerical problems . Students are advised to get tuned in with this study material that can help you in taking thermal properties of matter notes.
The Thermal properties of matter describe the effect heat has on different states of matter. It is a physical property of matter and the temperature helps to define the state of the matter. Thermal conductivity and Thermal diffusivity are some of the different thermal properties of matter. Some other topics that we can learn in this chapter are:
Thermal Expansion
Heat Transfer
Calorimetry
Temperature and Heat
Specific Heat Capacity
Know more about NCERT Exemplar Class 11 Physics Chapter 11 Thermal properties of matter from the PDF below: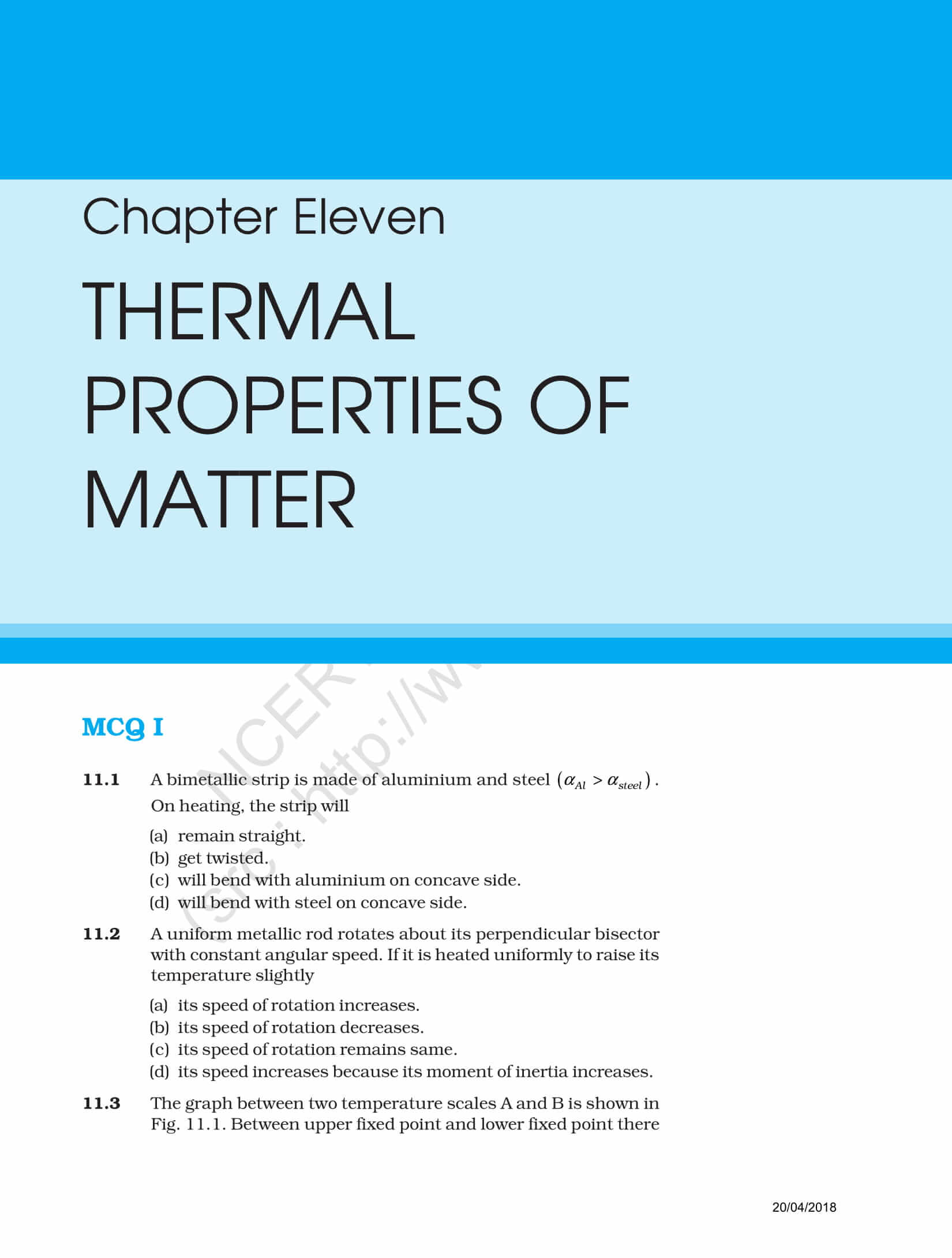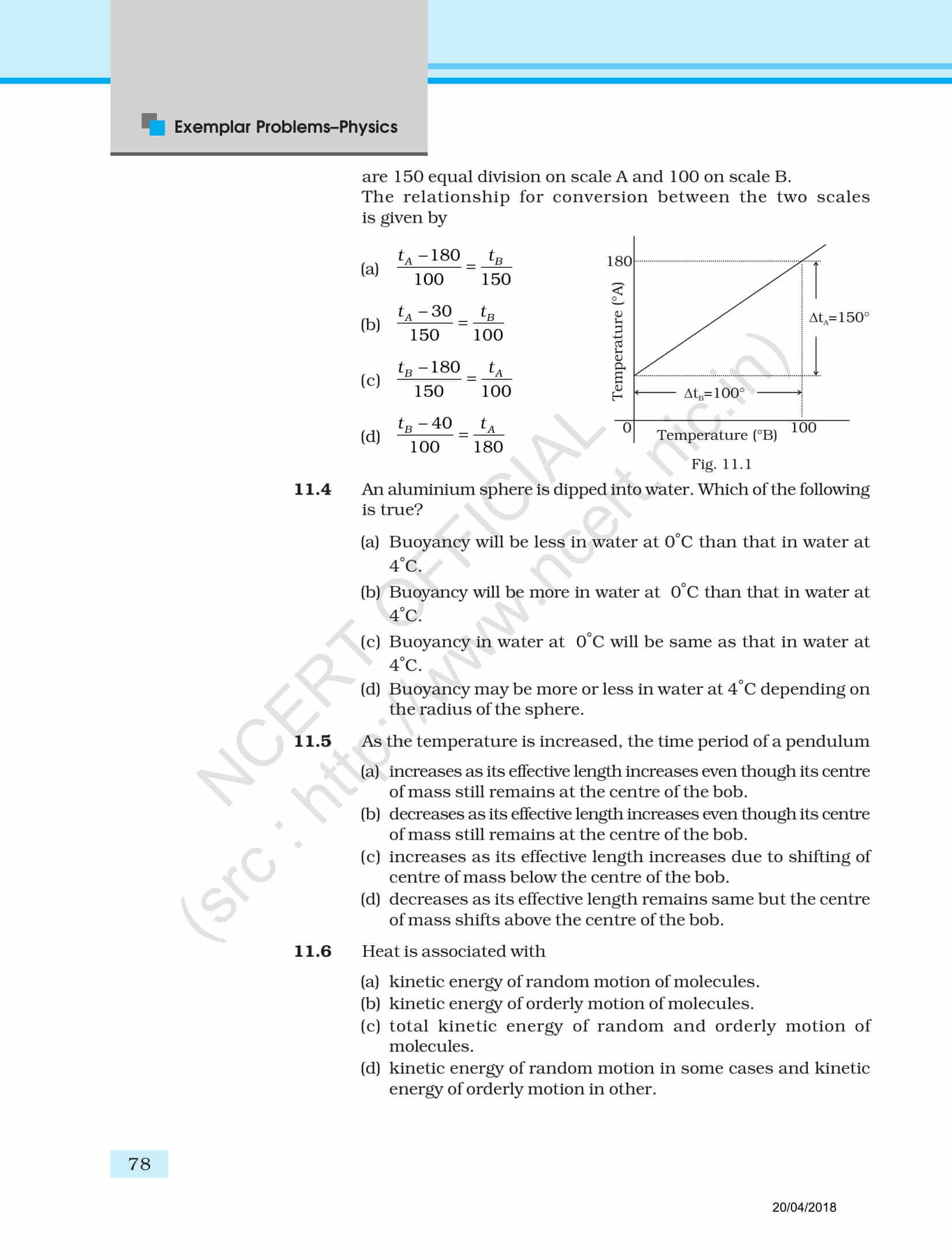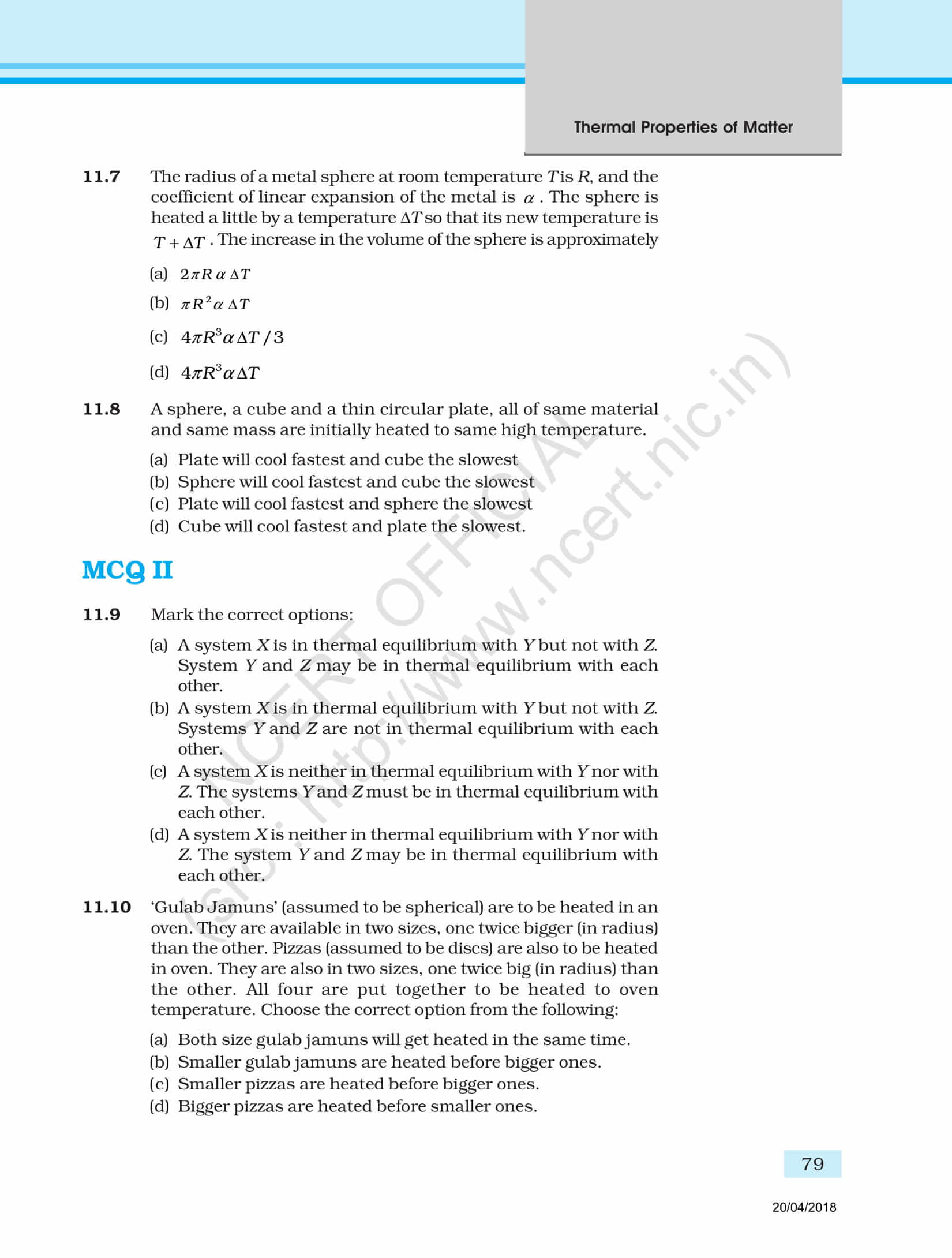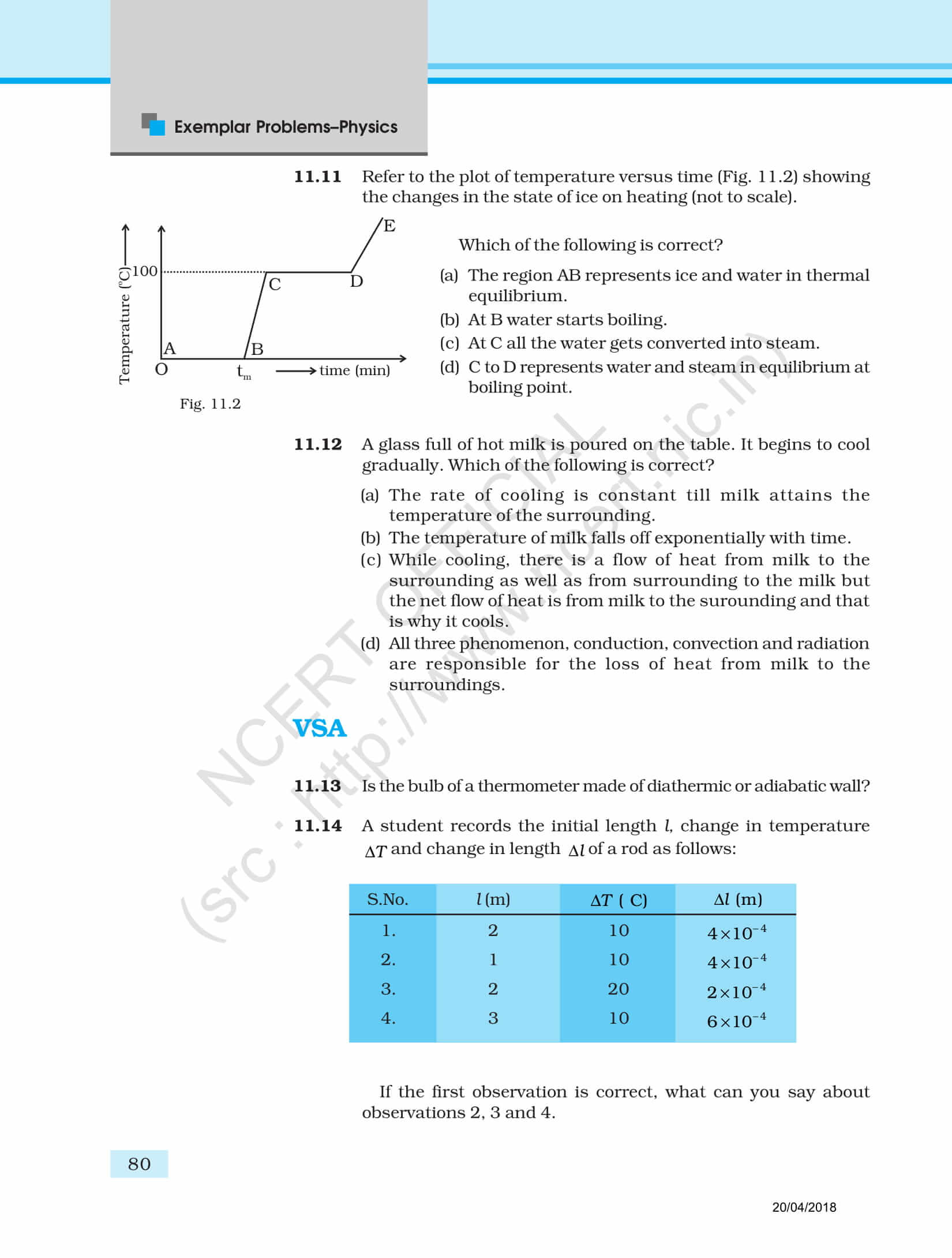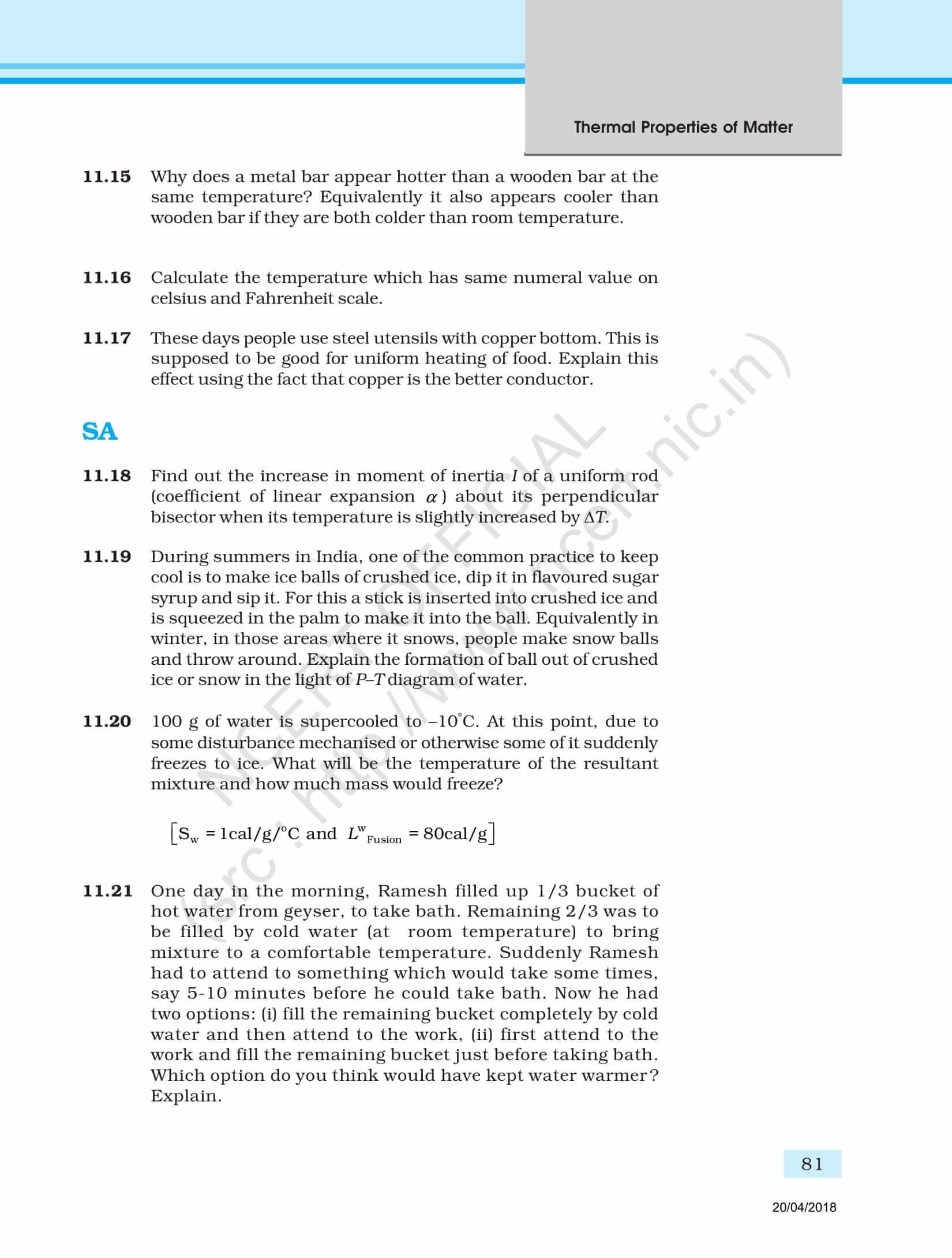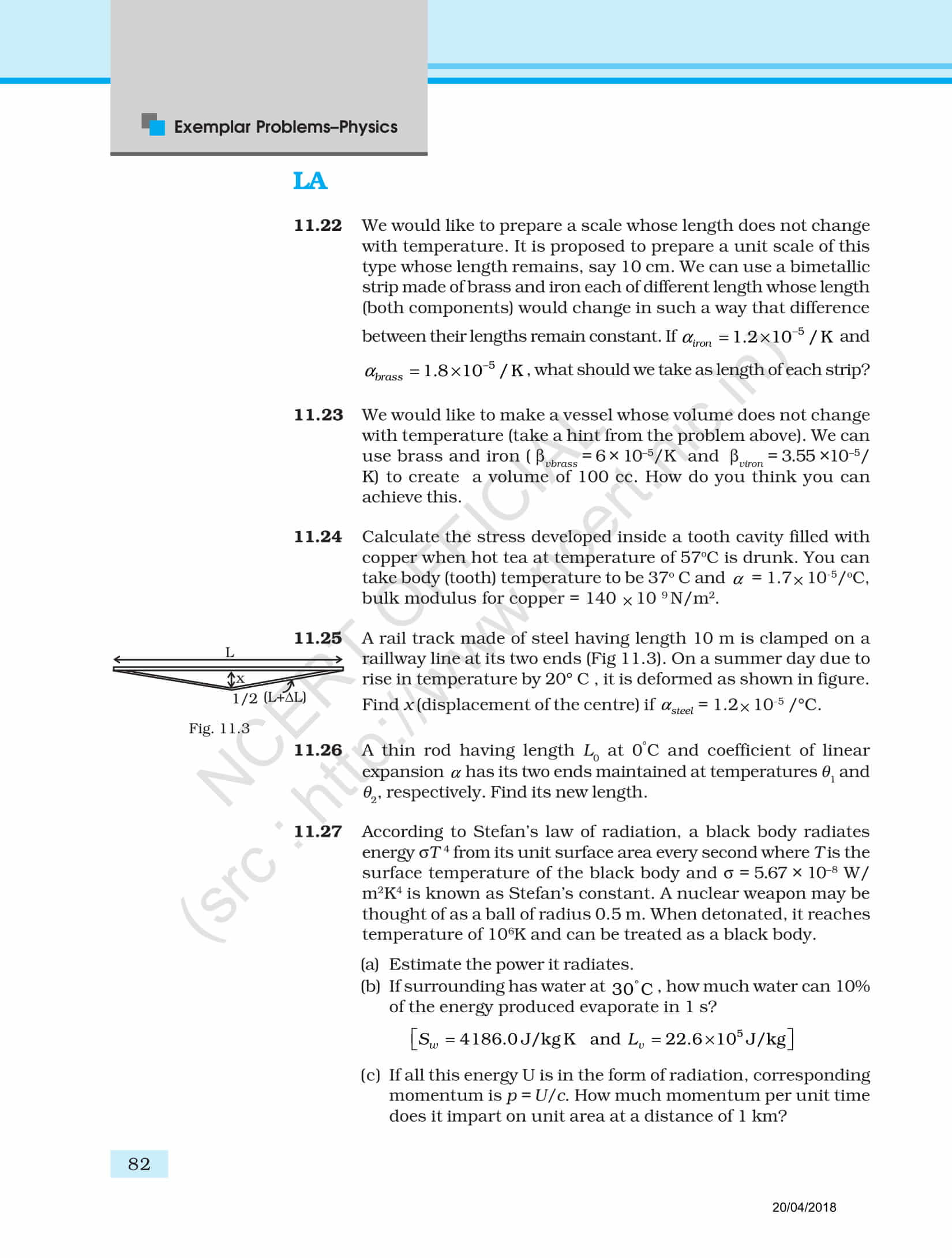 Why Opt for BYJU's?
CBSE class 11 is an important stage in students like. Concepts studied in class 11 will help the students throughout their coming future. IT is essential for students to get well versed on the basic concepts involved in class 11 in order to avoid difficulty in future.
In order to help students, BYJU'S brings innovative learning opportunities that can help the students not only in understanding the topic but also assist them in memorising the concepts for a very long period of time.