NCERT exemplar class 11 physics Chapter 7 System of Particles and Rotational Motion is a study material that consists of advanced level questions that are usually asked in engineering/medical entrance examination and competitive examination. In order to understand the topic clearly, students have to solve and get familiar with NCERT exemplar class 11 physics Chapter 7.
NCERT exemplar class 11 physics Chapter 7 consists of questions provided in NCERT exemplar book together with the system of particles and rotational motion important questions, rotational motion important questions NEET, problems on the system of particles, MCQ'S, worksheets and exercises.
The system of particles and rotational motion deals with the system of particles and the arrangement in which they form. The rotational motion of particles is primarily concerned with the way different particles move. Some of the other major concepts that are introduced in this chapter are:
Centre of Mass
The motion of Centre of Mass
Rolling Motion
Angular Velocity
Product of Vectors
Equilibrium of a rigid body
Kinematics and Dynamics of rotational motion
Angular Momentum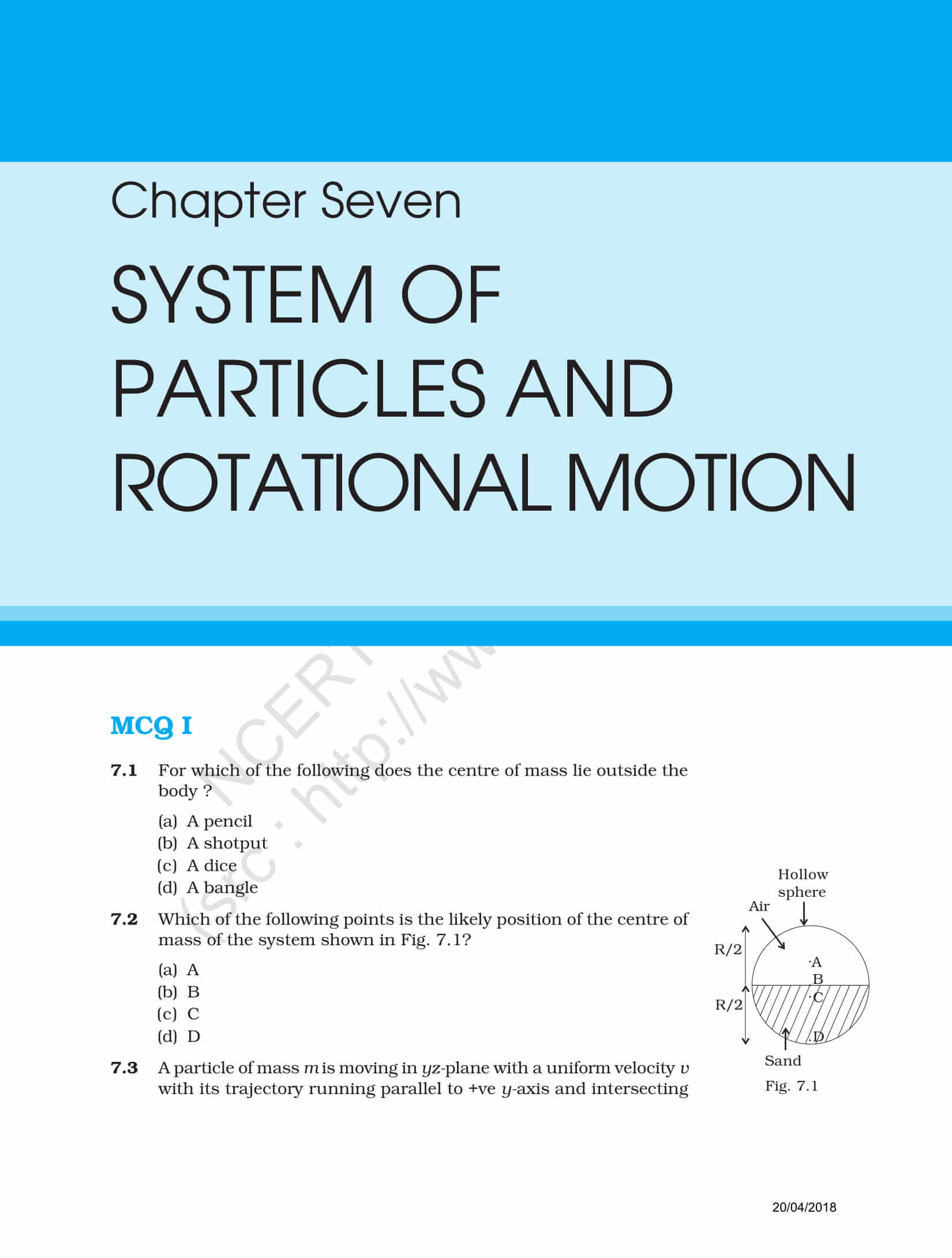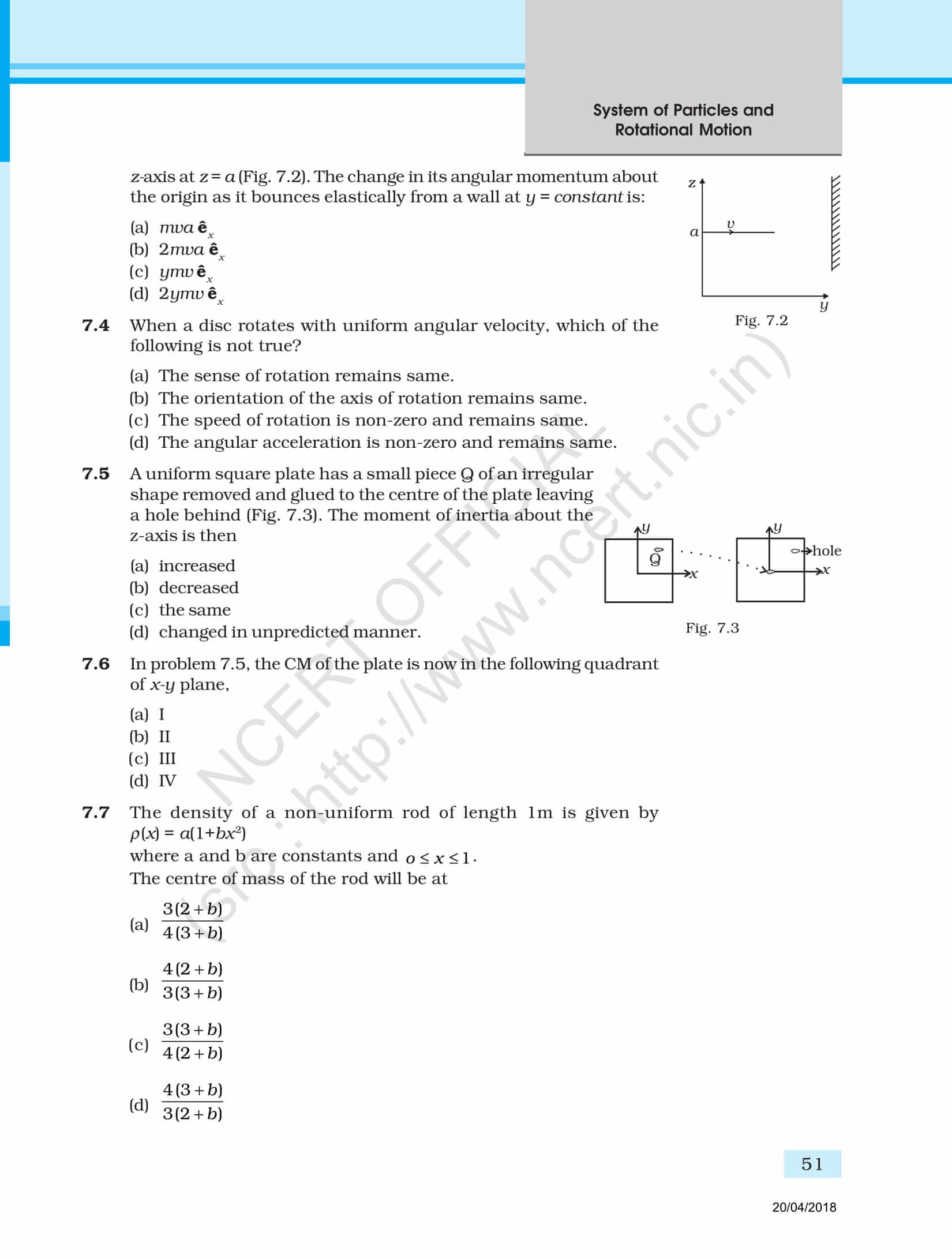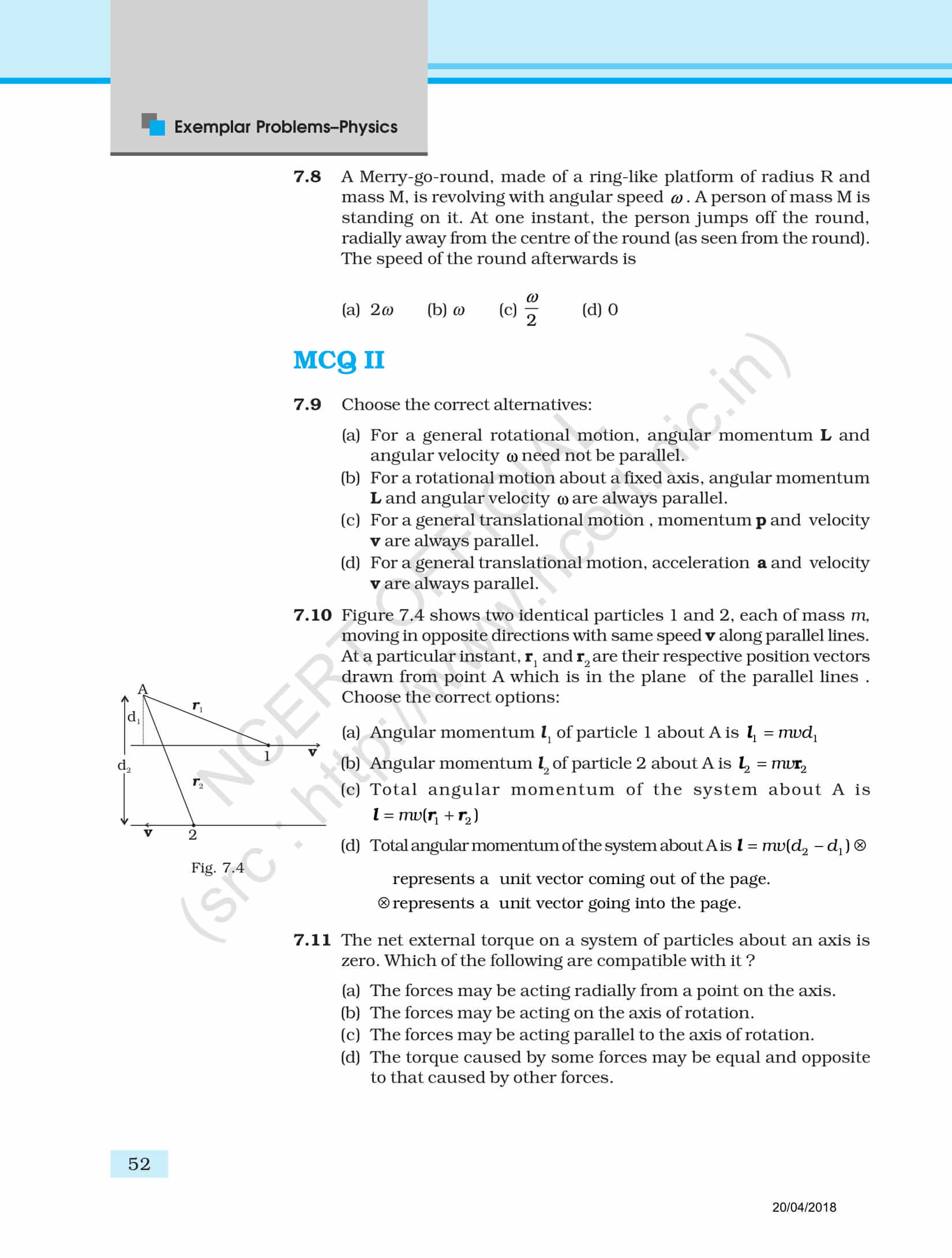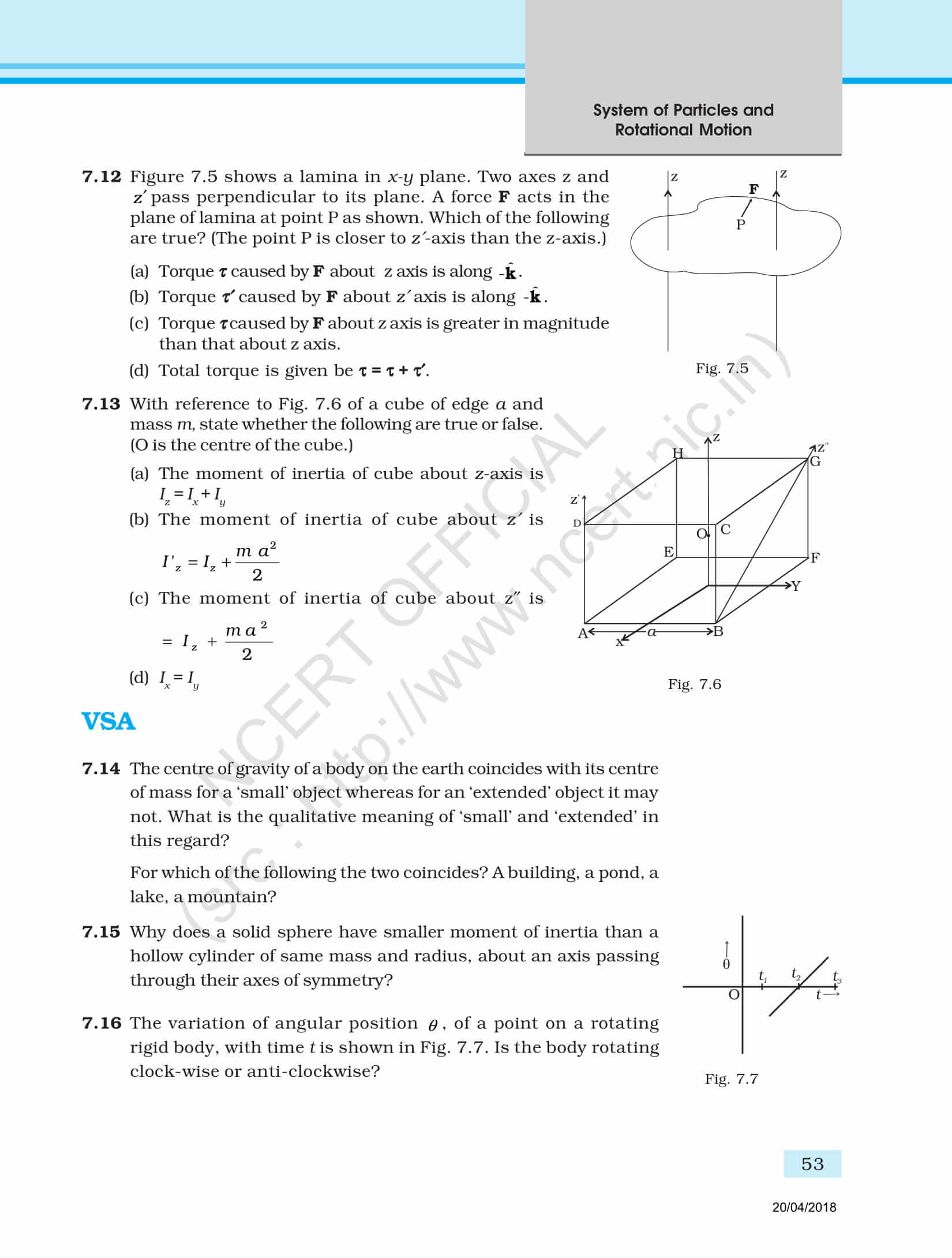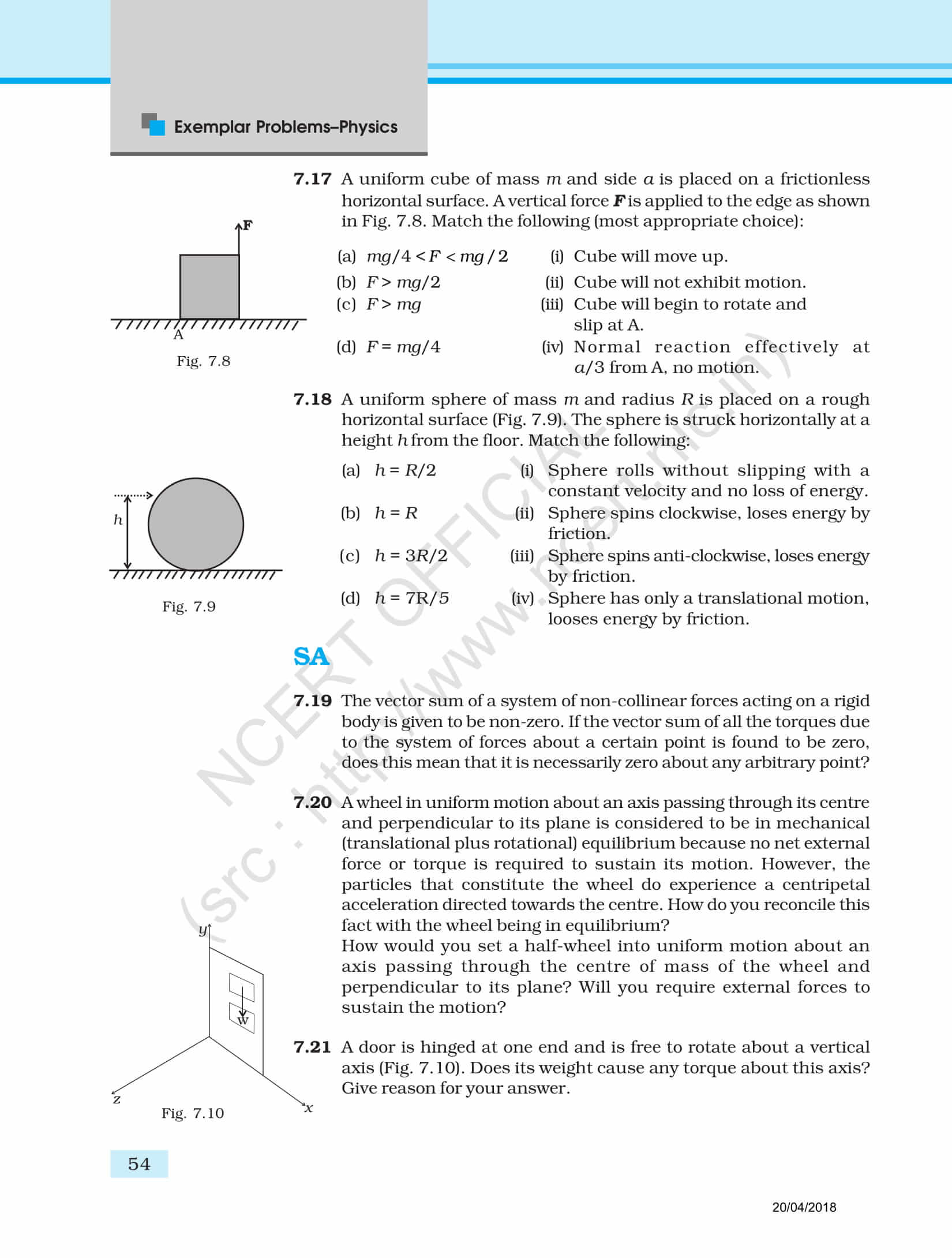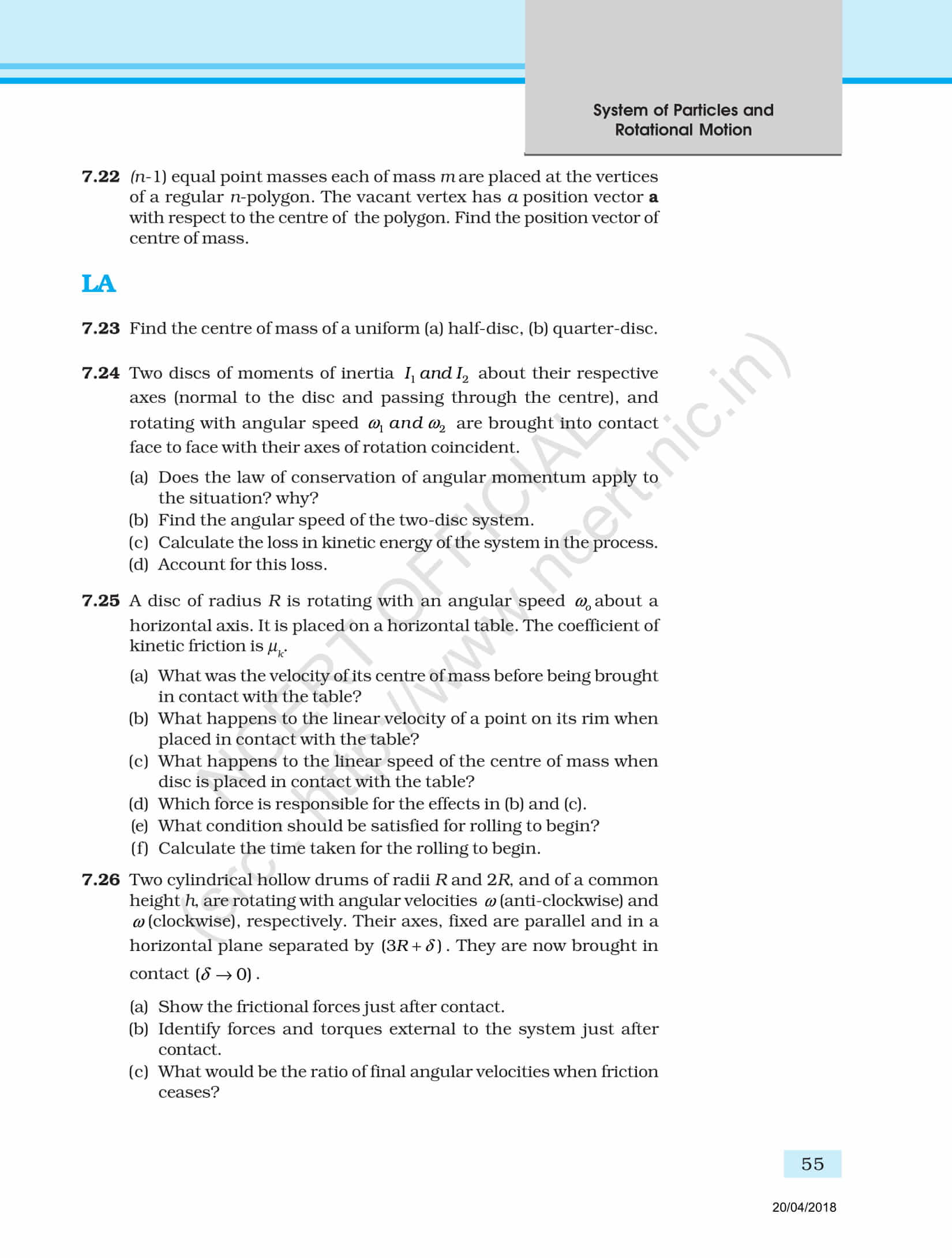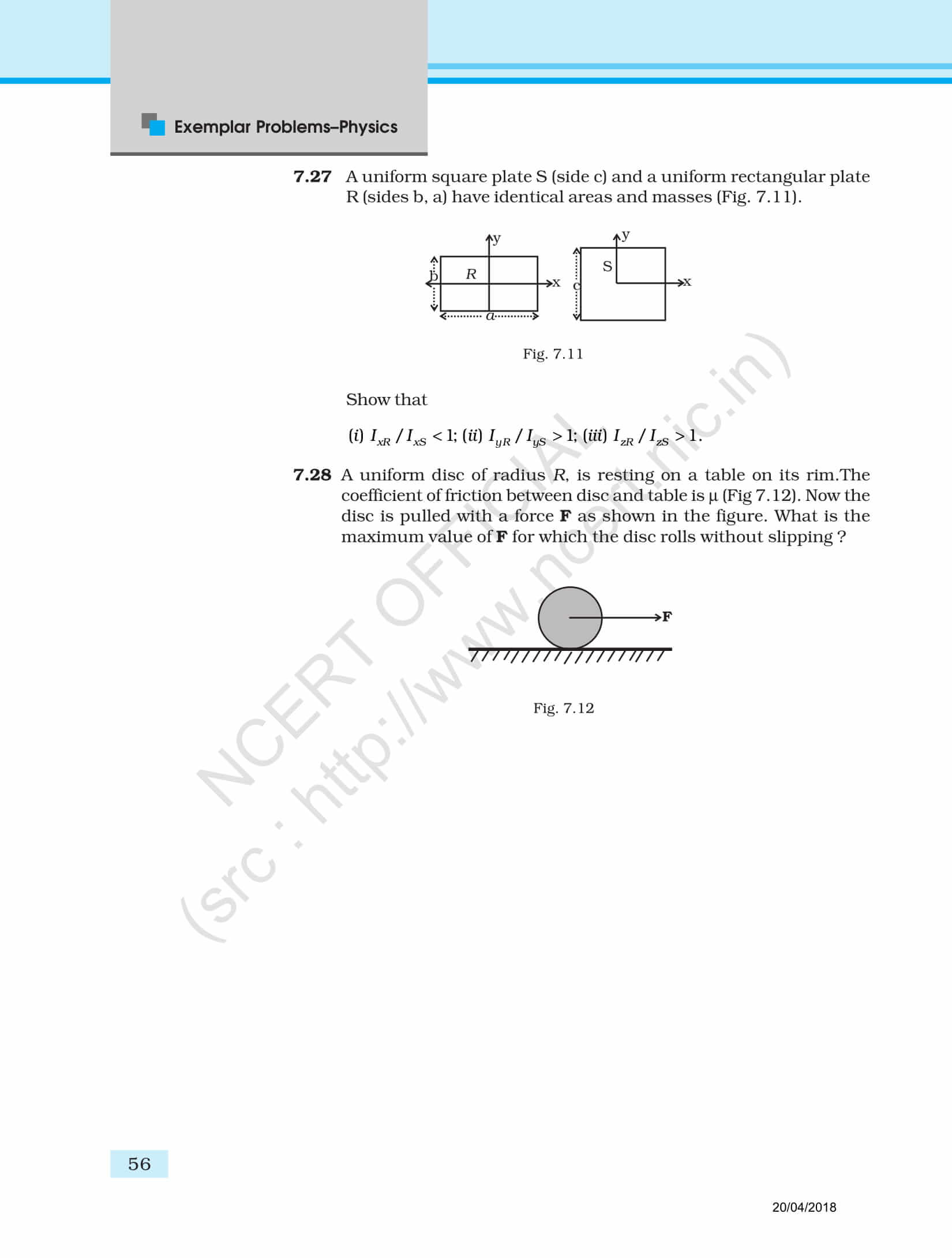 Why to Opt BYJU's?
BYJU'S believe in creating world-class learning material for the students. Our study material boosts their creativity, problem-solving skills and thinking pattern. Apart from high-quality learning content we also believe that students should be supported extensively in their education journey. Taking this into consideration, BYJU's has some of the best subject experts who can guide students to learn the subject and its concepts in a more simple and conceptual manner. In order to help students complete and succeed in their journey, BYJU's keeps a track of all the progress that student's make and offers feedback on regular intervals after some assessment. Students can also contact our responsive support team to ask all their doubts on any subject of CBSE syllabus.