NCERT Exemplar for class 11 Biology chapter 11 Transport in Plants helps you to ace your CBSE class 11 and entrance examinations.
This exemplar solution helps you to perceive the concepts clearly. Studying this exemplar will boost your confidence in solving the questions related to Transport in Plants.
NCERT Exemplar for class 11 Biology chapter 11 pdf provided here has answers to the questions in NCERT exemplar book, transport in plants questions and answers, transport in plants class 11 mcq, worksheet on transport in plants, exercises, tips and tricks.
The transportation in plants is the method by which plants eat and drink. They use the autotrophic mode of nutrition by taking in carbon dioxide from the minerals, air and water to form their own food. Photosynthesis is the major process of creation of food in the leaves of the plants. They need to transport food, water and animals around the body of the plant to ensure the circulation of nutrients throughout the plant.
Important topics of Class 11 Biology chapter 11
Means of Transport

Diffusion
Facilitated Diffusion
Active Transport
Comparison of Different Transport Processes

Plant-Water Relations

Water Potential
Osmosis
Plasmolysis
Imbibition

Long Distance Transport of Water

How do Plants Absorb Water?
Water Movement up a Plant

Transpiration

Transpiration and Photosynthesis – a Compromise

Uptake and Transport of Mineral Nutrients

Uptake of Mineral Ions
Translocation of Mineral Ions

Phloem Transport: Flow from Source to Sink

The Pressure Flow or Mass Flow Hypothesis.
Check out the PDF of NCERT Exemplar Class 11 Biology Chapter 11 Transport in Plants below :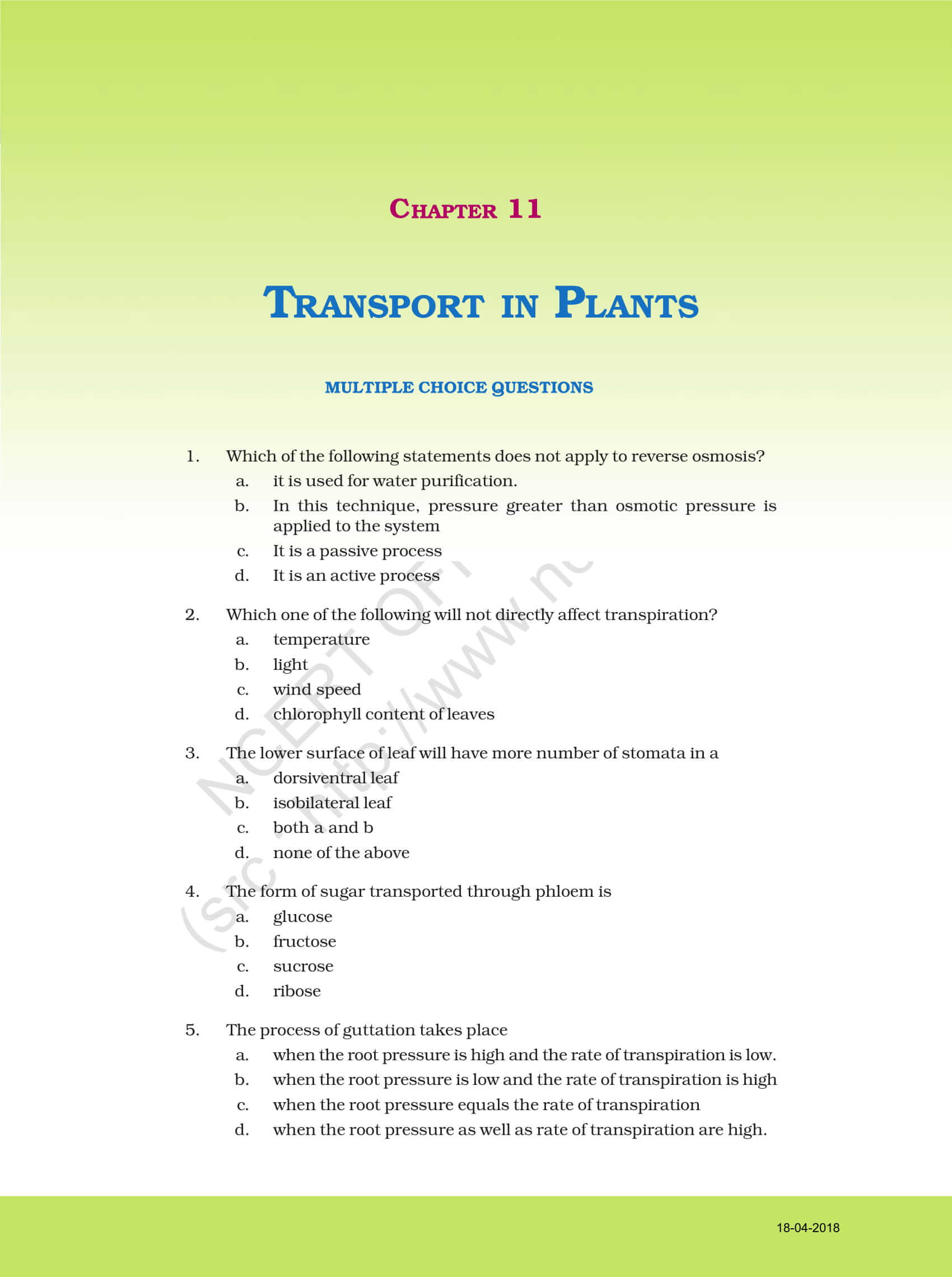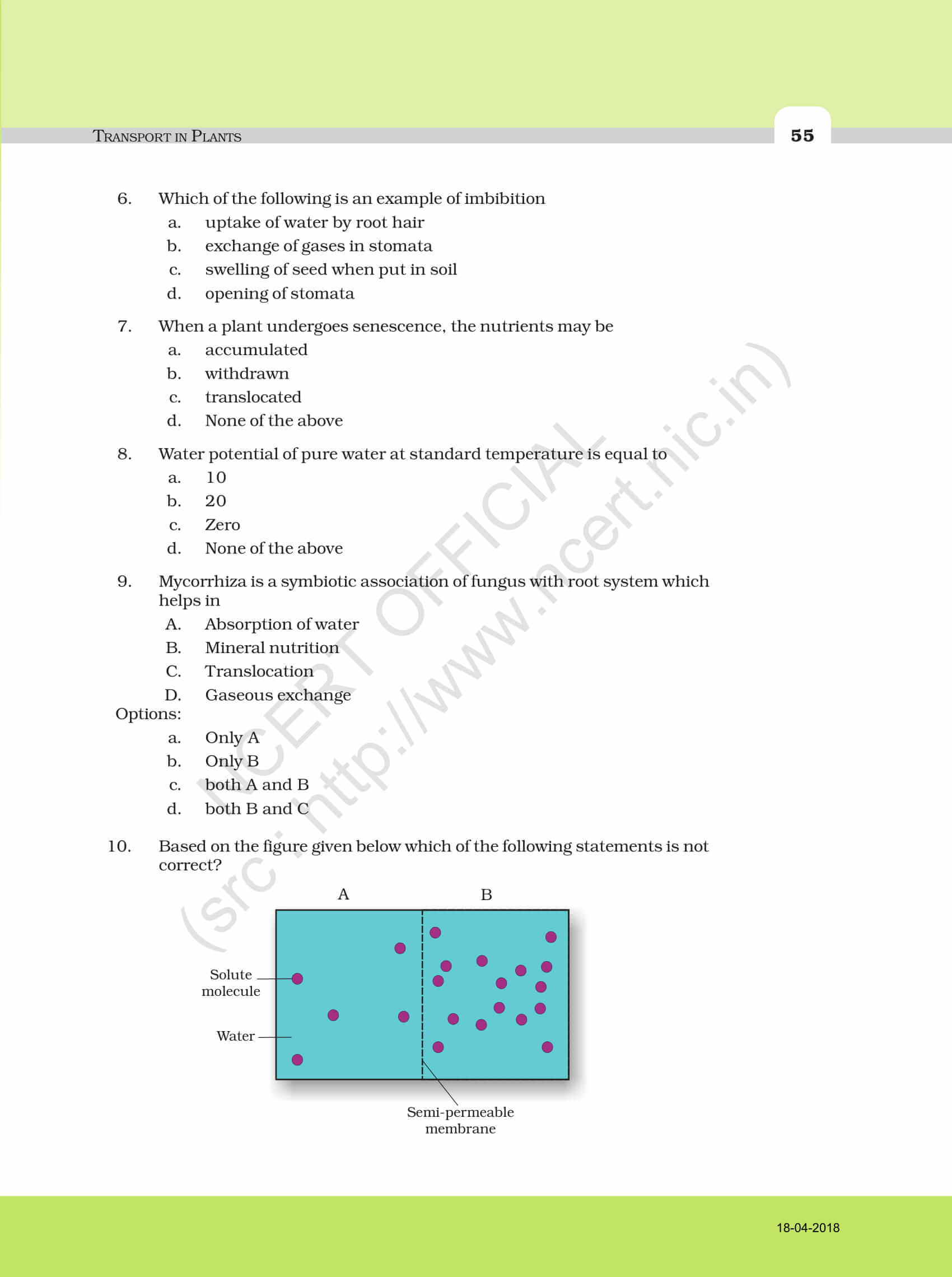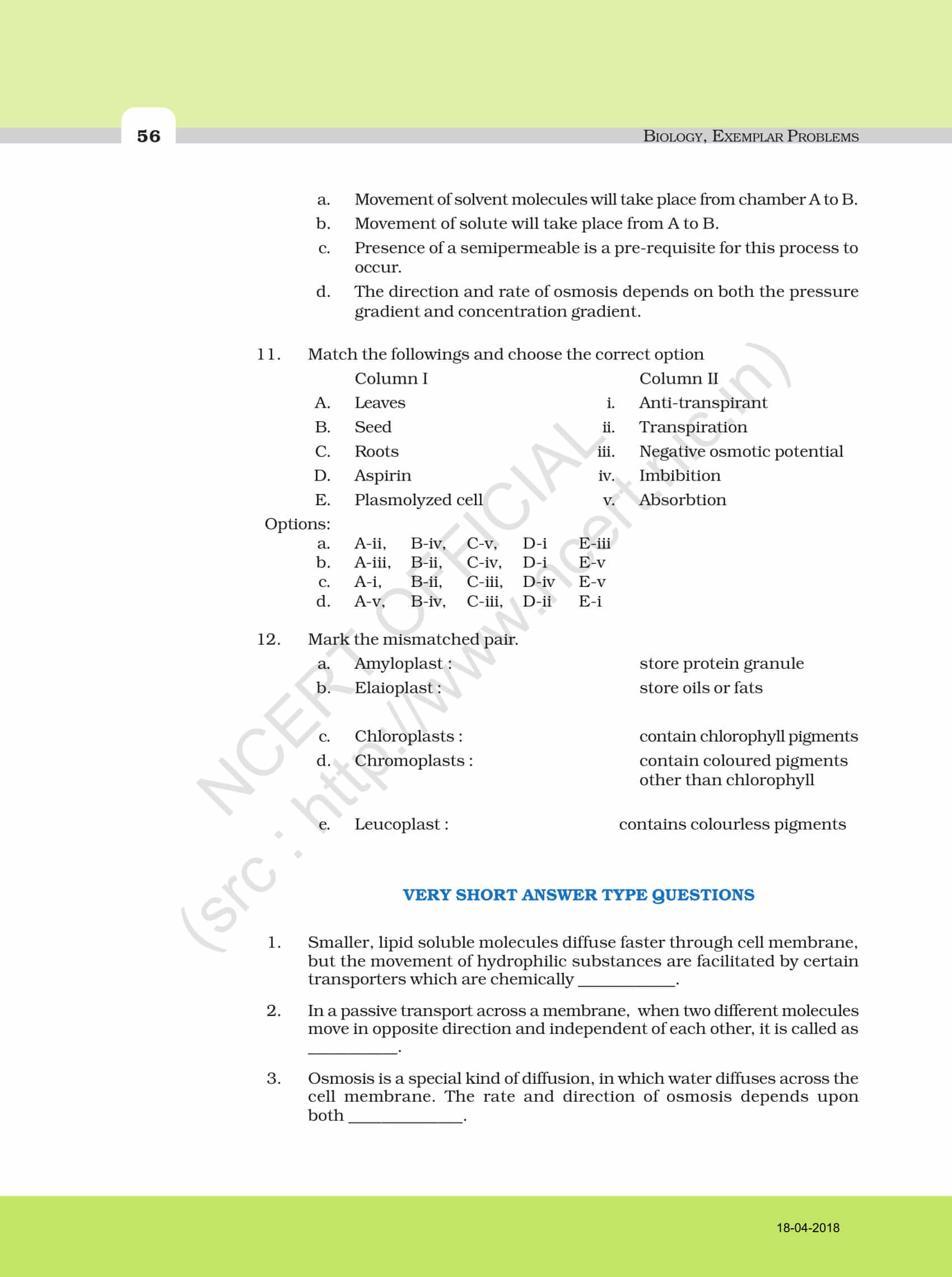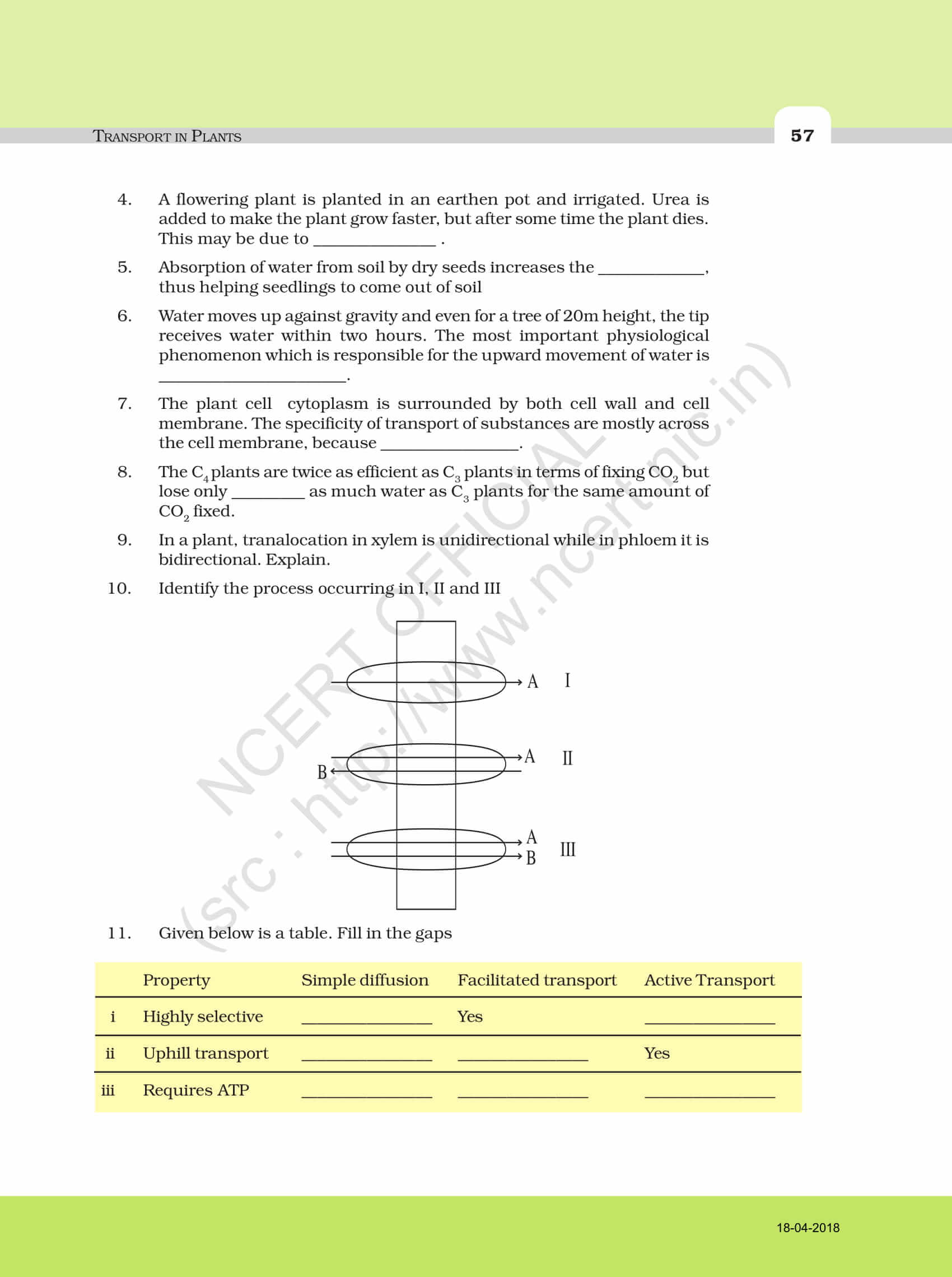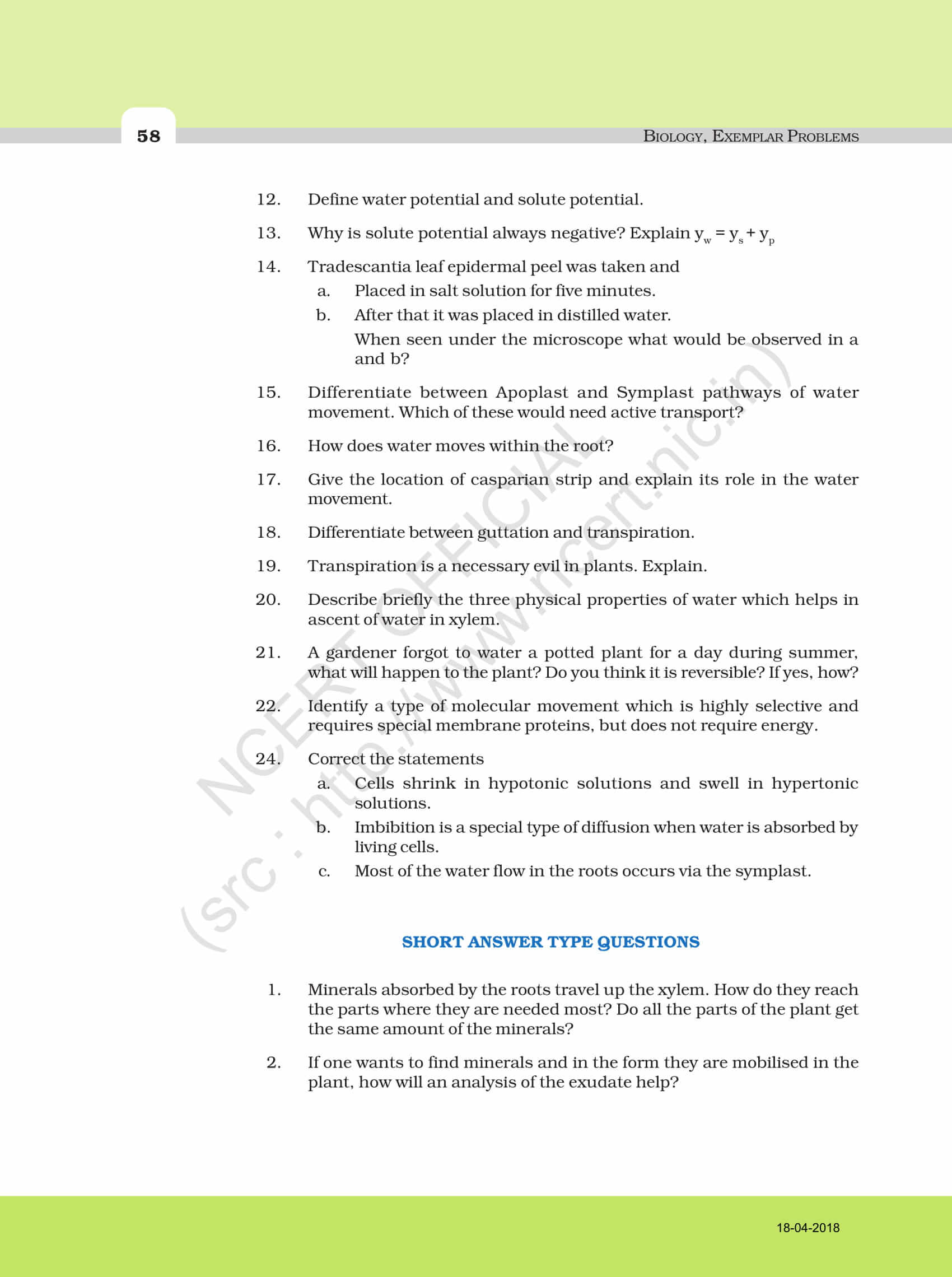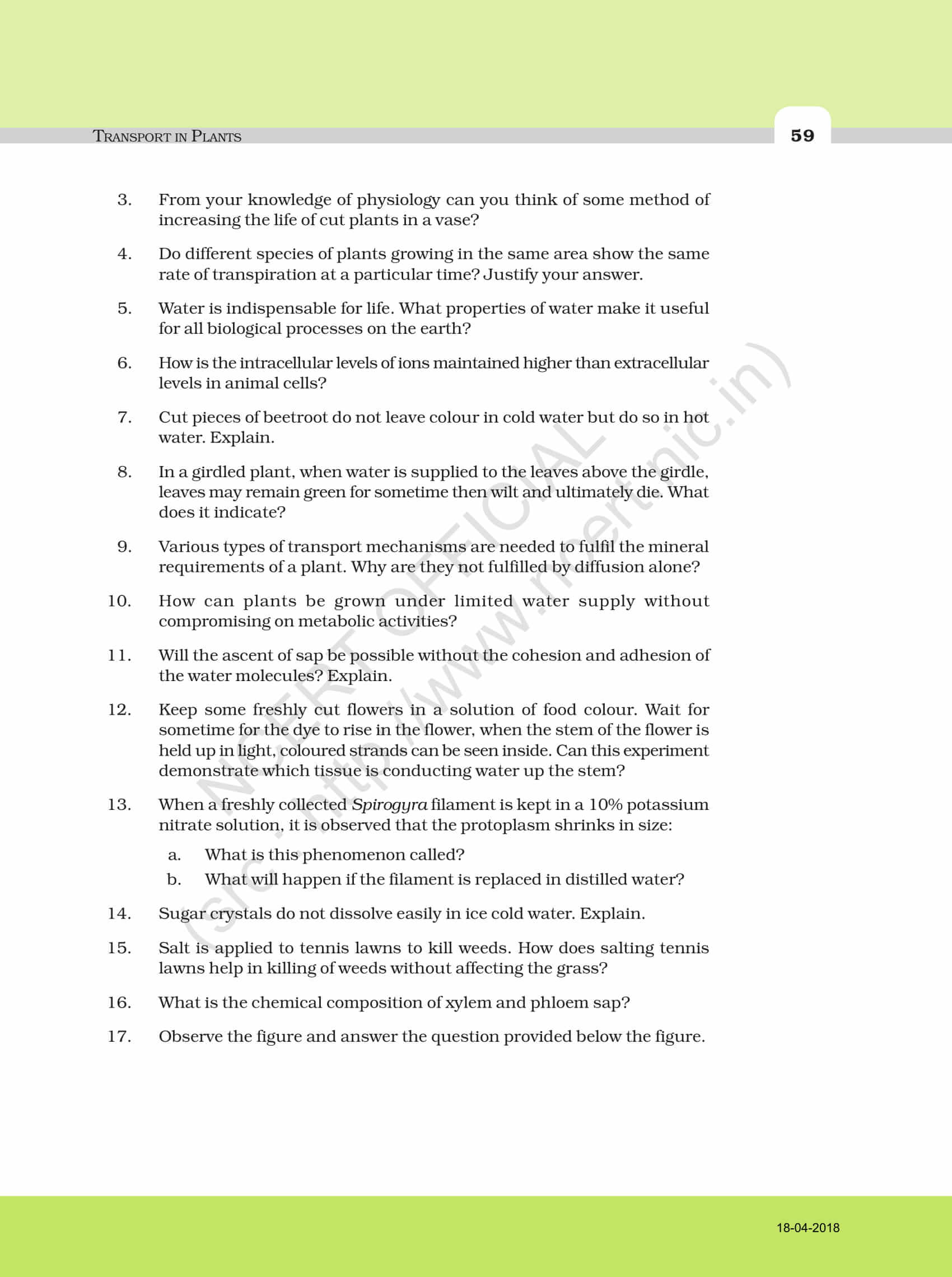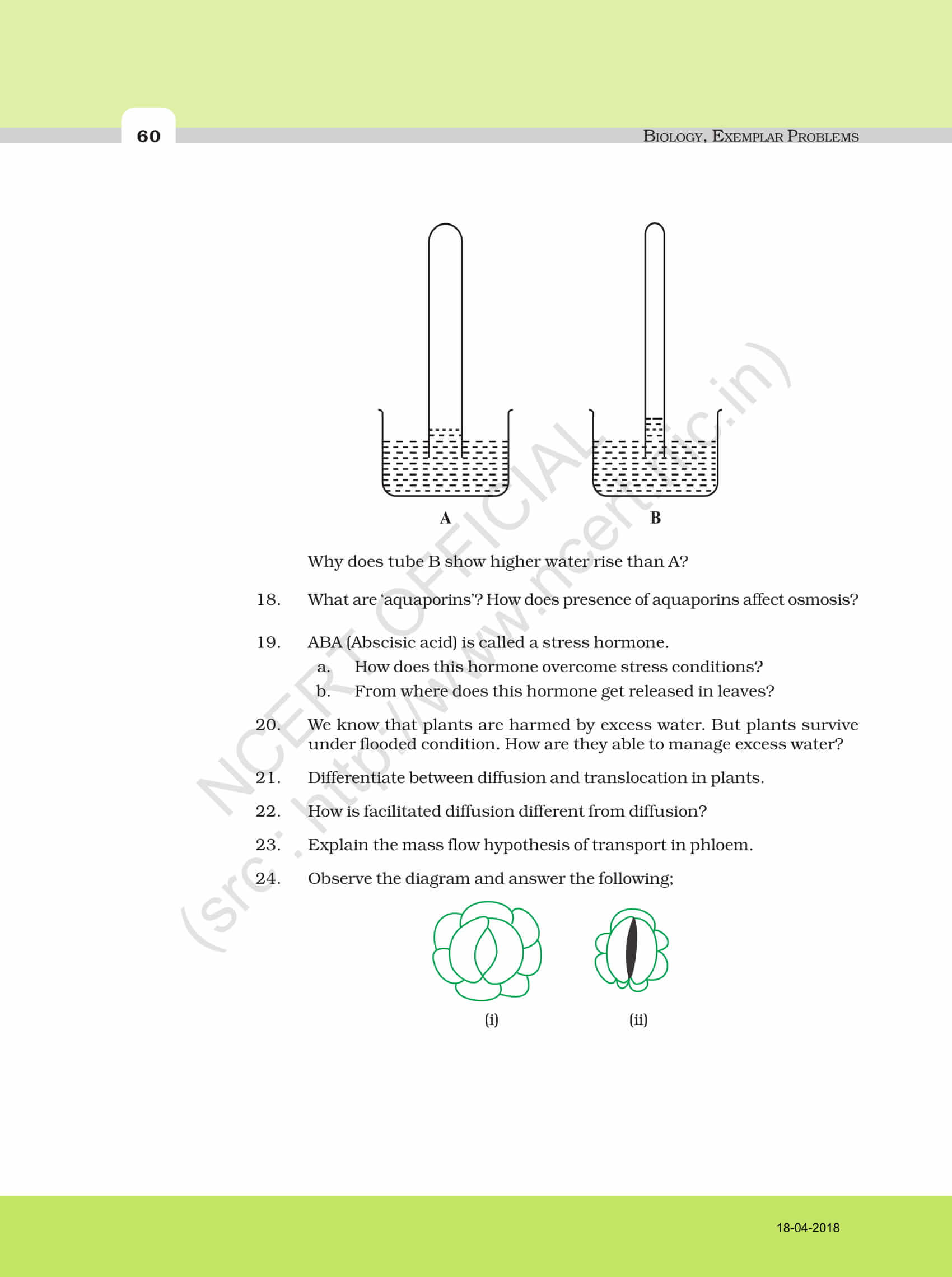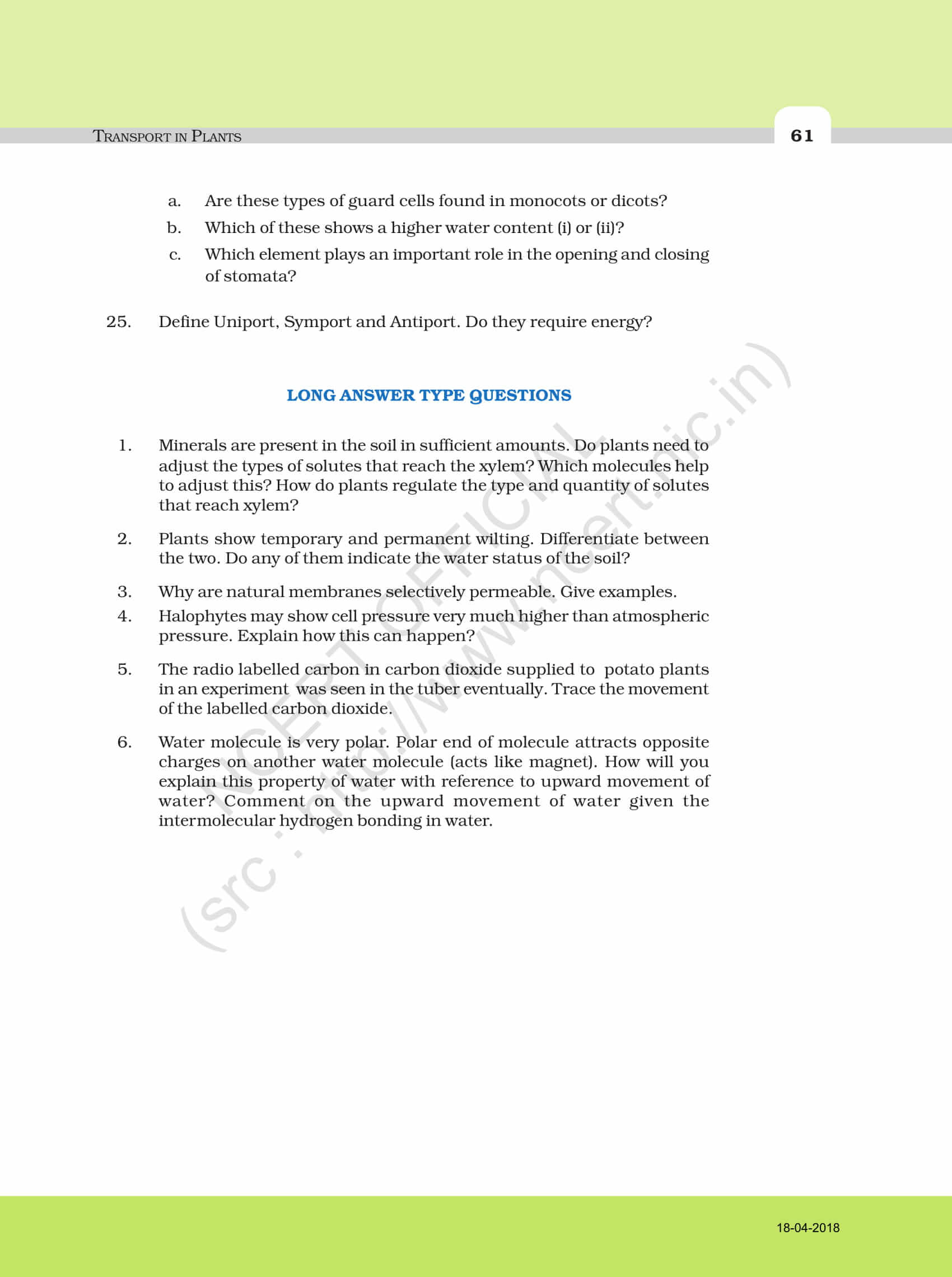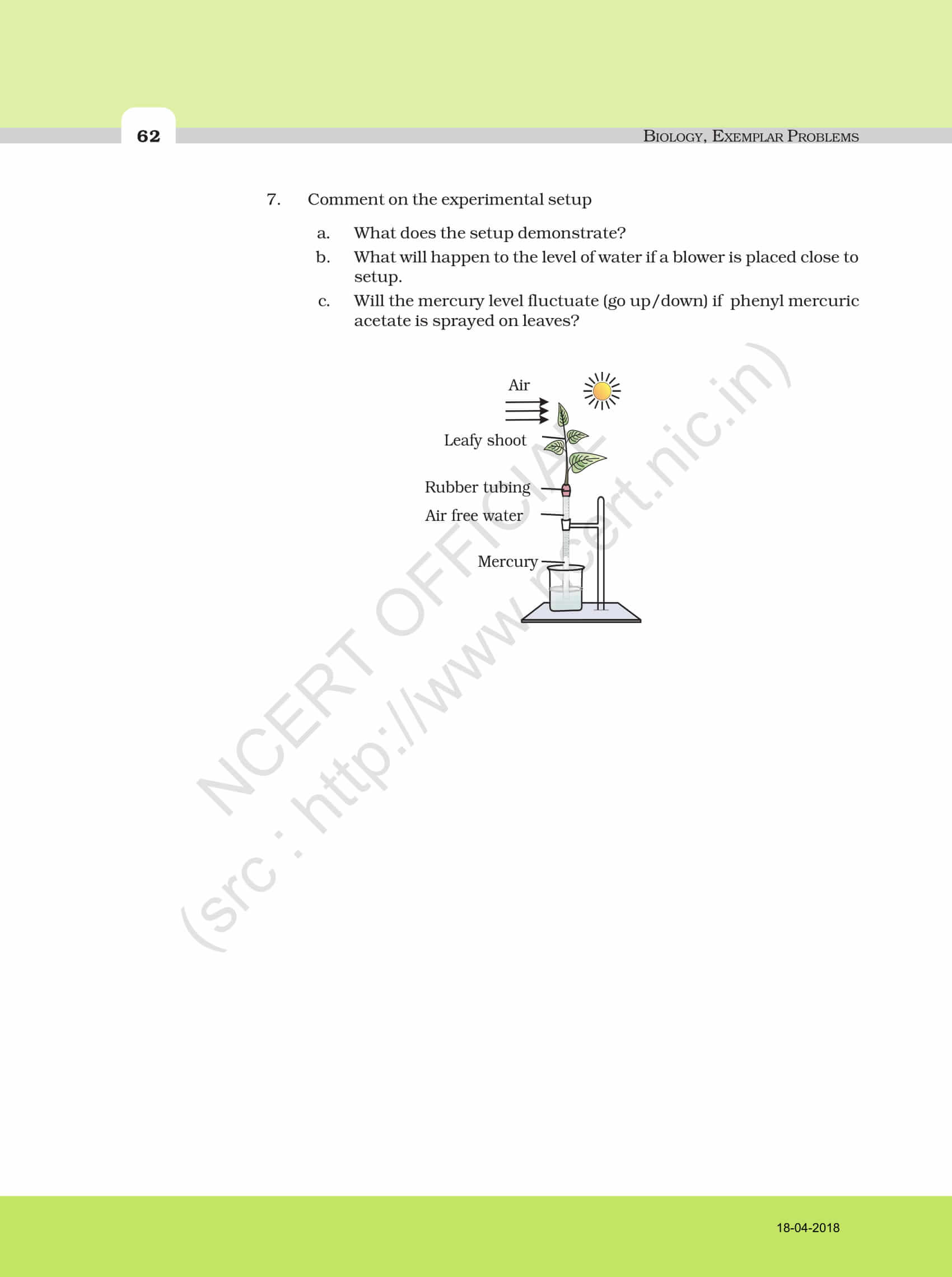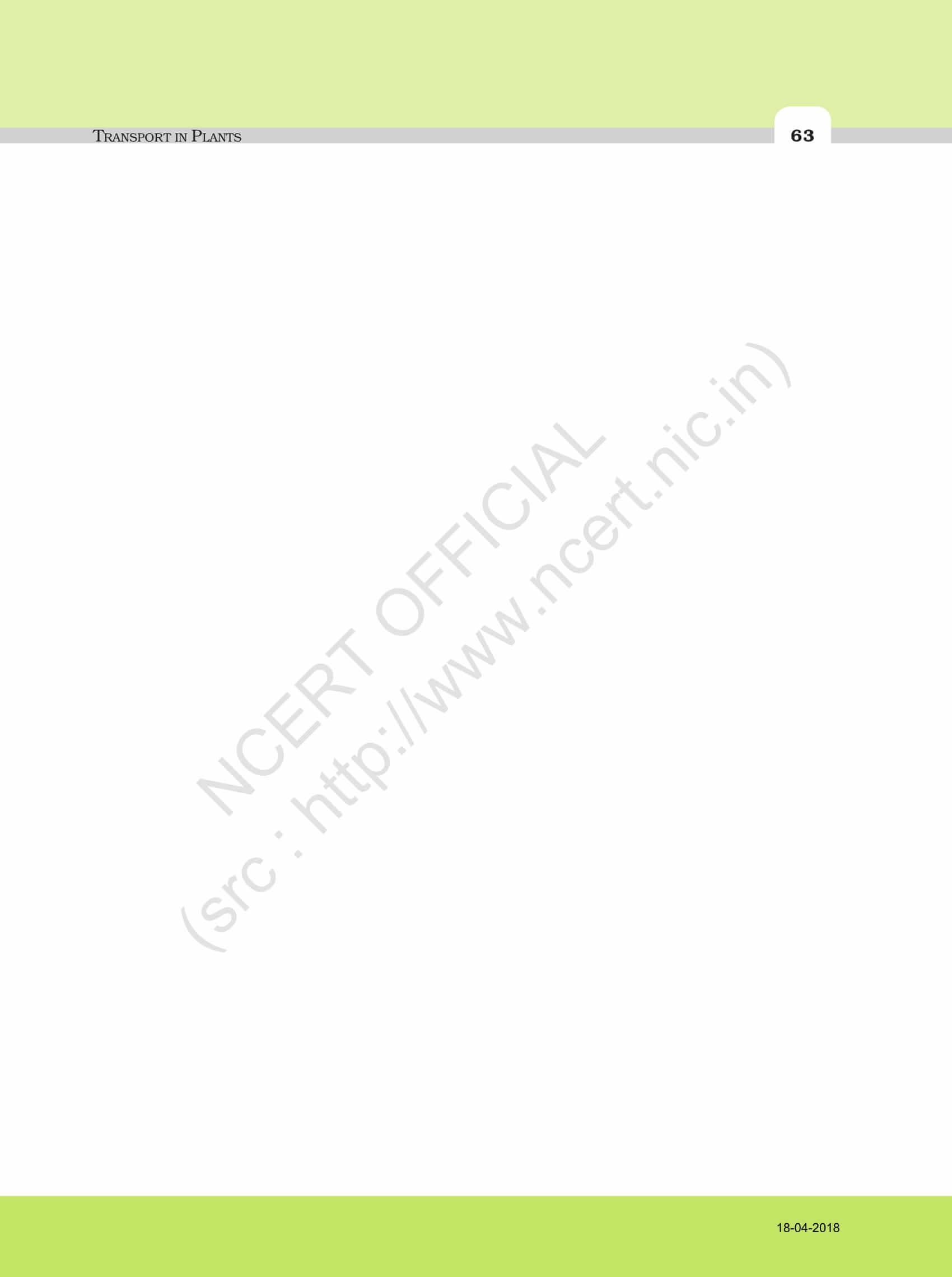 Transport in Plants is very important from the point of your class 11 examination. This topic is basic to many of the botany and related topics you study in NCERT Class 12 syllabus.
BYJU'S provide you with premier study materials. By referring these study materials, students can gain extra knowledge about the topic and perform best both in their class assignments and their final exams. For more information visit BYJU'S website or download BYJU'S learning App.