NCERT Exemplar for class 11 Biology chapter 5 Morphology of Flowering Plants adds necessary insights to your learning skills by testing your concept comprehensions, analytical thinking and problem-solving ability. Solving exemplar question will equip you for the all-important graduate entrance examinations.
Anatomy of flowering plants NCERT exemplar provided here has a variety of questions like MCQ'S, short and long answer questions, match the following type questions, important diagrams, important questions from previous year question papers, worksheets, HOTS, tips and tricks.
The morphology of flowering plants is the science that deals with the structure and form of the various flowering plants in the plant kingdom. The study of these plants is termed as botany which involves the study of forms, positions and external features.
The major parts of a flowering plant are:
The Root
The Stem
The Leaf
Flower
Important concepts of chapter 5 Morphology of Flowering Plants
The Root

Regions of the Root
Modifications of Root

The Stem

Modifications of Stem

The Leaf

Venation
Types of Leaves
Phyllotaxy
Modifications of Leaves

The Inflorescence
The Flower

Parts of a Flower

The Fruit
The Seed

Structure of a Dicotyledonous Seed
Structure of Monocotyledonous Seed

Semi-technical Description of a Typical Flowering Plant
Description of Some Important Families

Fabaceae
Solanaceae
Liliaceae
Check out the PDF of NCERT Exemplar Class 11 Biology Chapter 5 the Morphology of flowering plants below: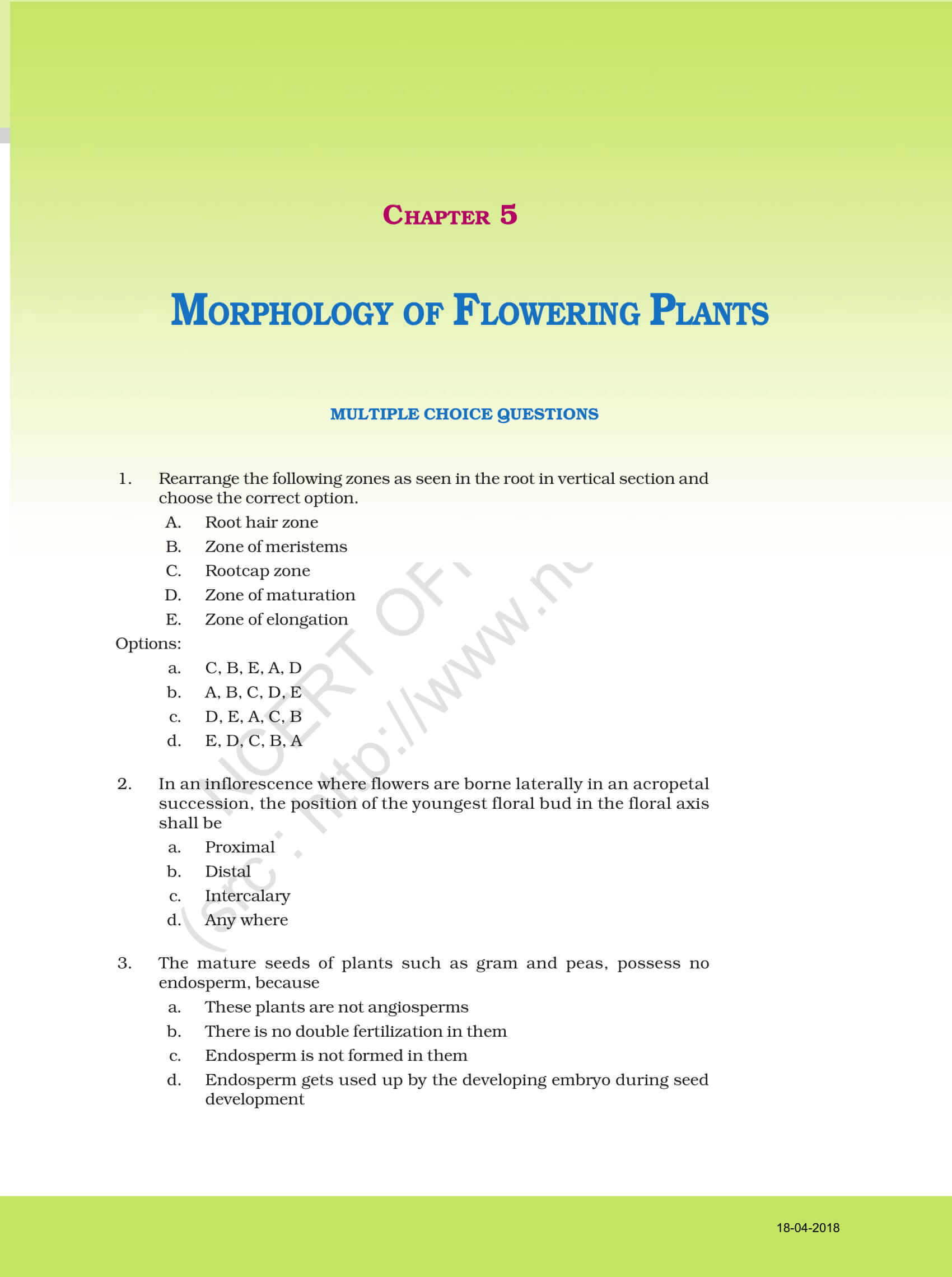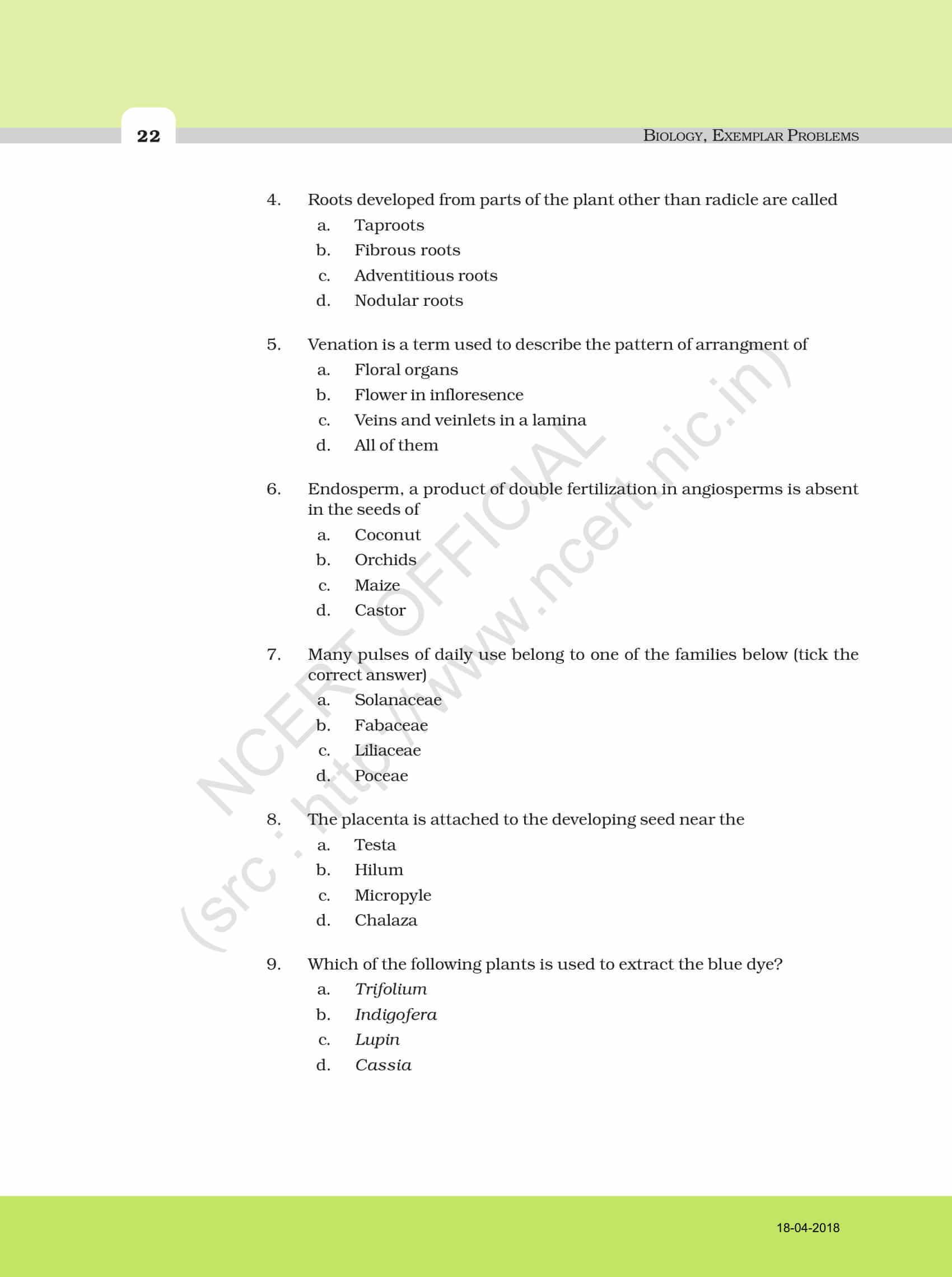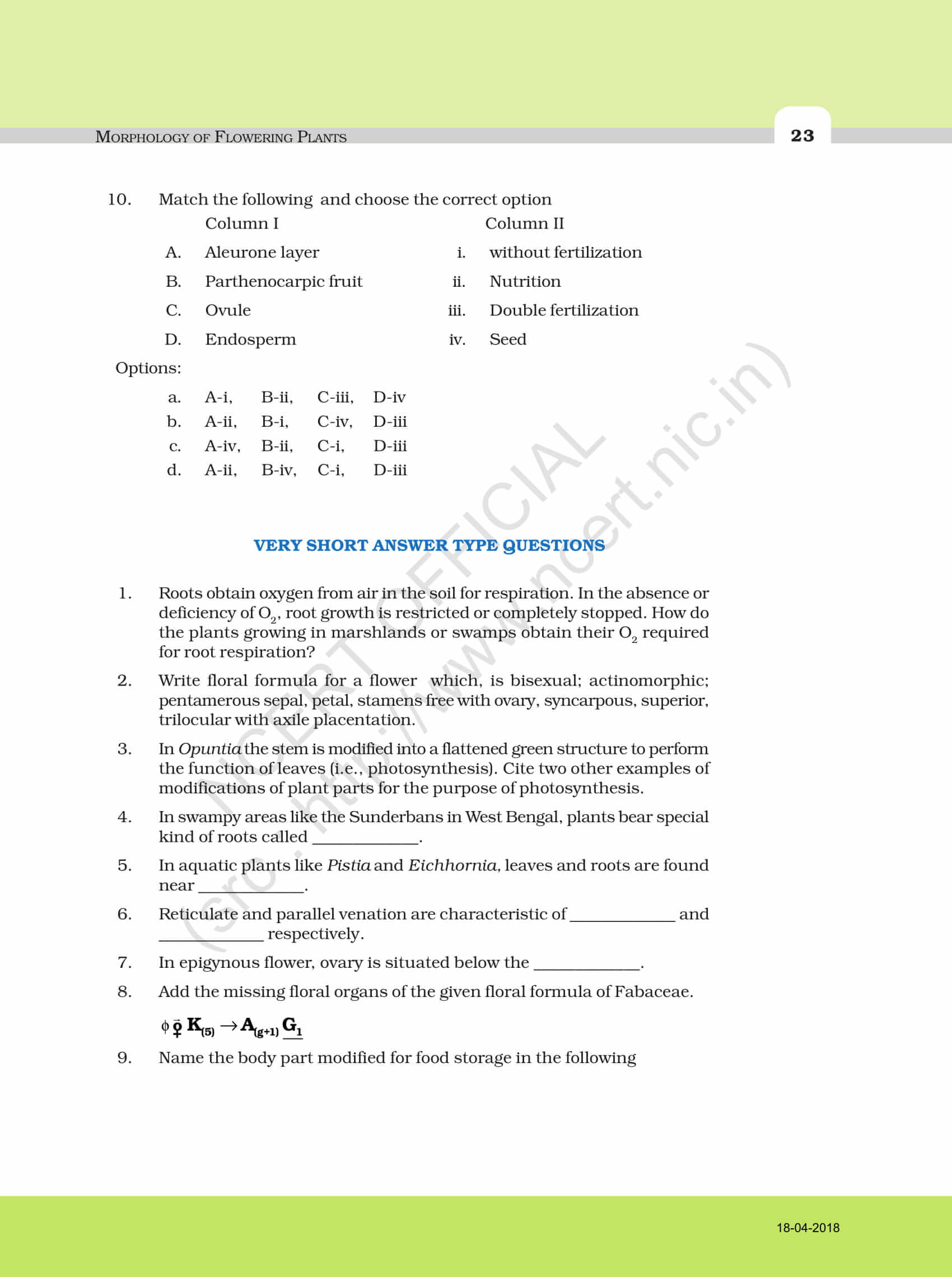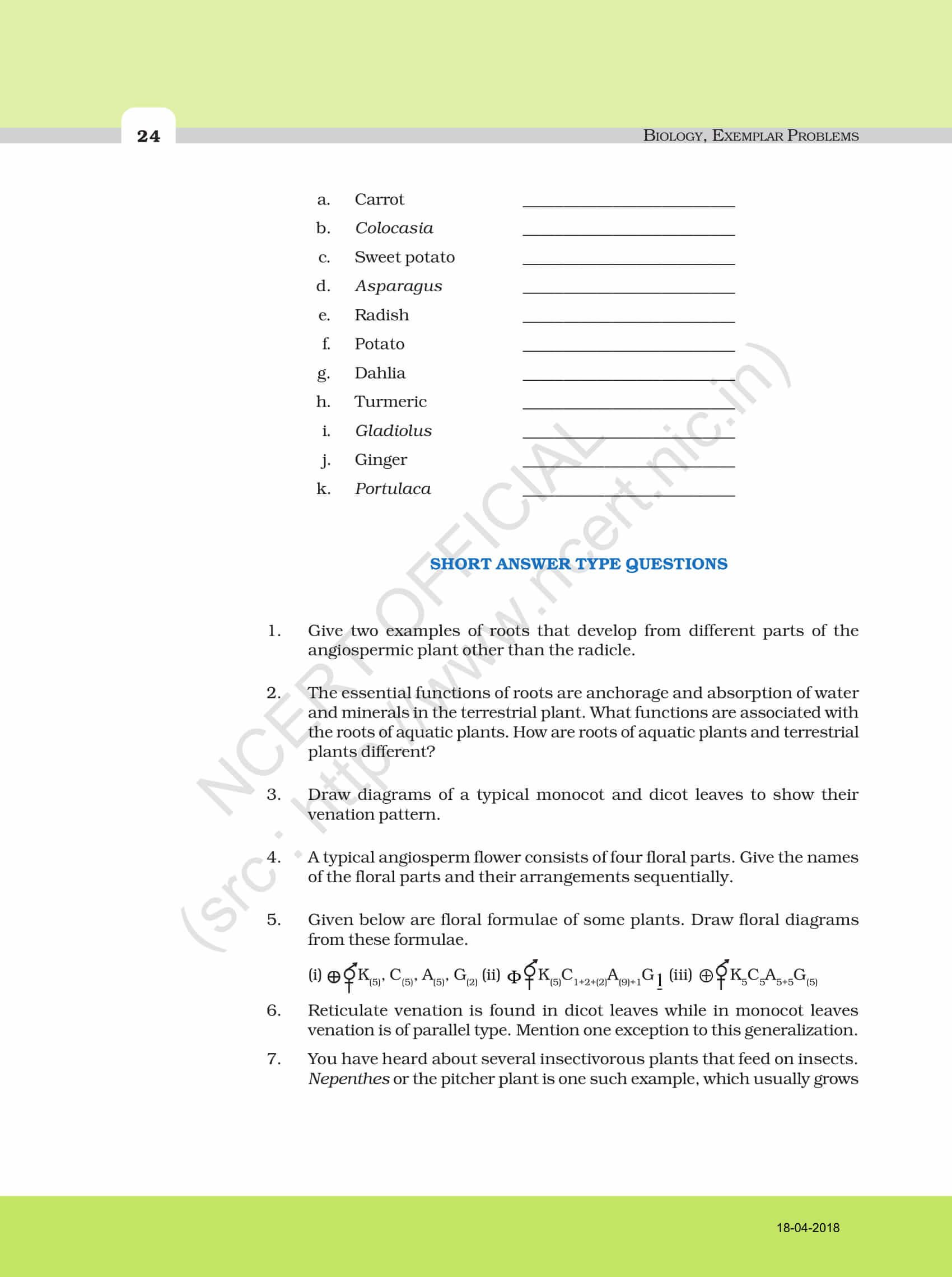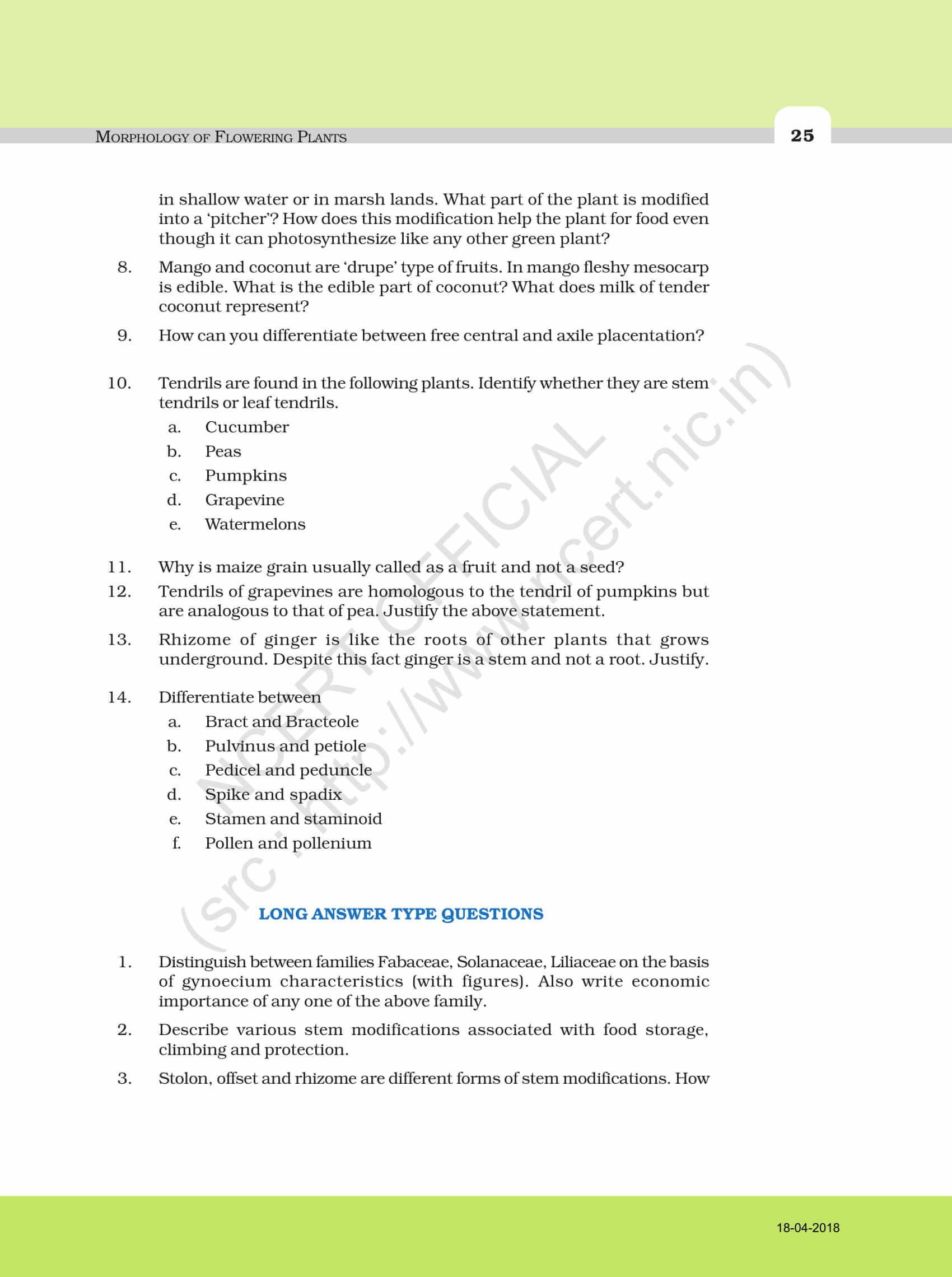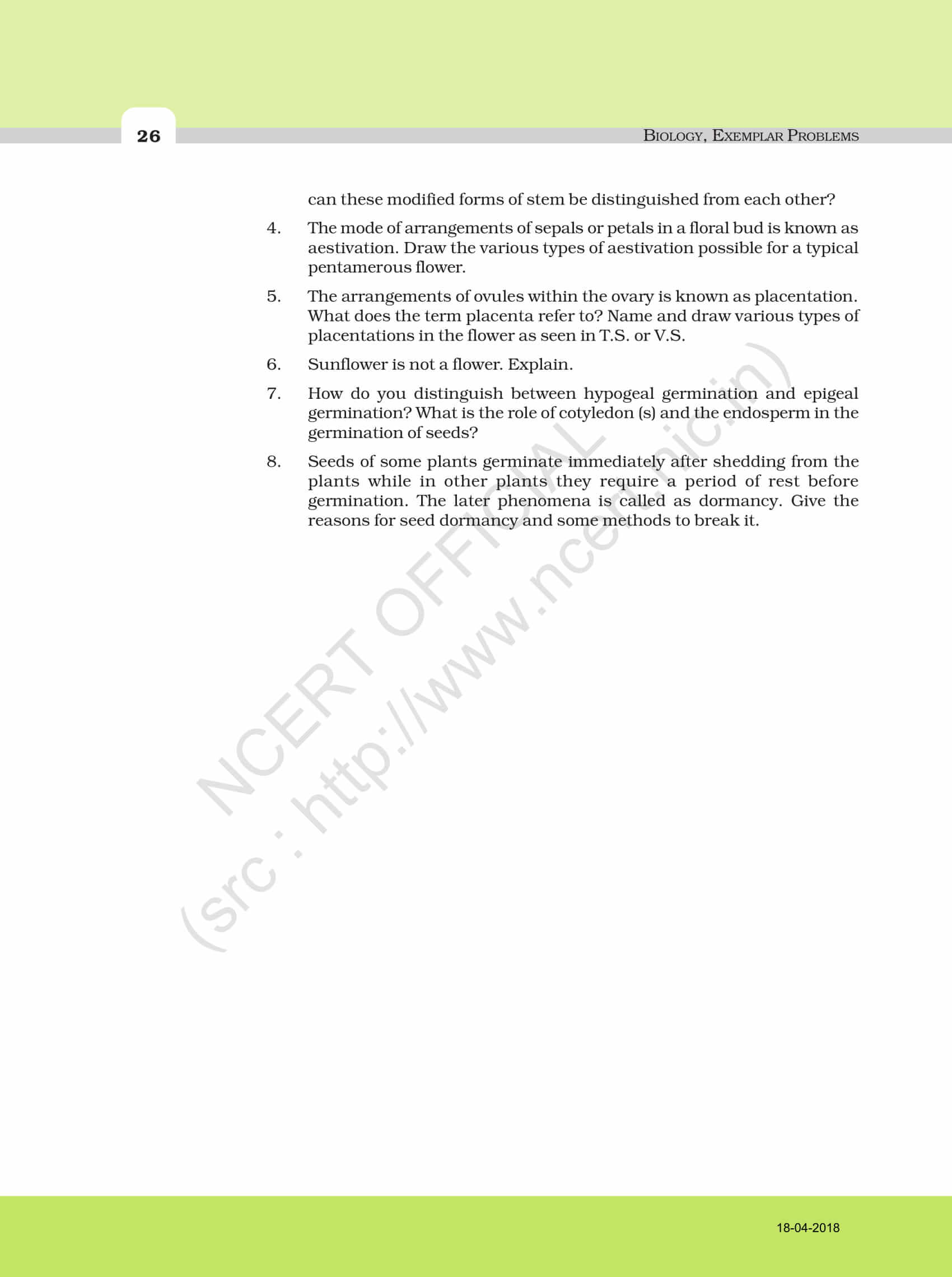 BYJU'S aim is to provide quality and innovative education for CBSE students. BYJU'S unique teaching methodology not only make students understand the biology concepts clearly but also help to memorise the knowledge perceived for a very long period of time.