NCERT Exemplar for class 11 Biology chapter 14 Respiration in Plants presented here provides answers to the questions given in NCERT Exemplar book. NCERT Exemplar for class 11 Biology chapter 14 help you in gaining extra knowledge on the topic and assist you in preparation of CBSE class 11 Biology examinations and entrance examination like NEET, AIIMS.
NCERT Exemplar for class 11 Biology chapter 14 comprises of respiration questions and answers from NCERT exemplar book and previous year question papers. Class 11 Biology chapter 14 exemplar also provide NEET questions on respiration in plants, MCQ's, important diagrams, cycles, numerical, worksheets and exercises.
The Respiration in plants is the major method through which plants obtain energy. Glucose is one of the major food compounds which breaks down to form carbon dioxide and water, in the presence of oxygen. Respiration primarily occurs through the leaves and the roots of the plant and is essential for the survival of the plants. Stomata are the tiny pores present on the surface of the leaves of the plant through which gas exchange occurs.
Get the PDF of NCERT Exemplar Class 11 Biology Chapter 14 Respiration in Plants, available as a download below: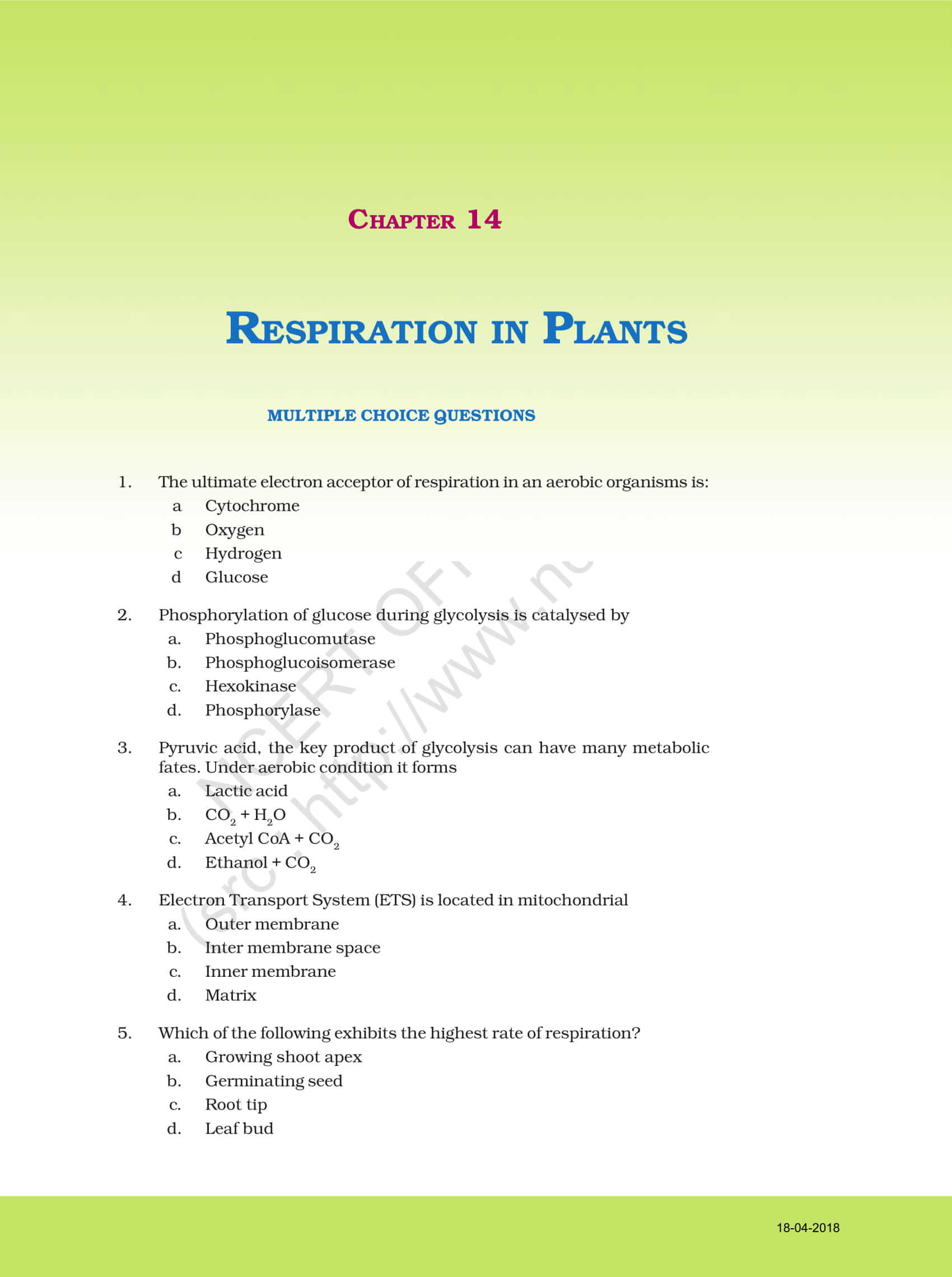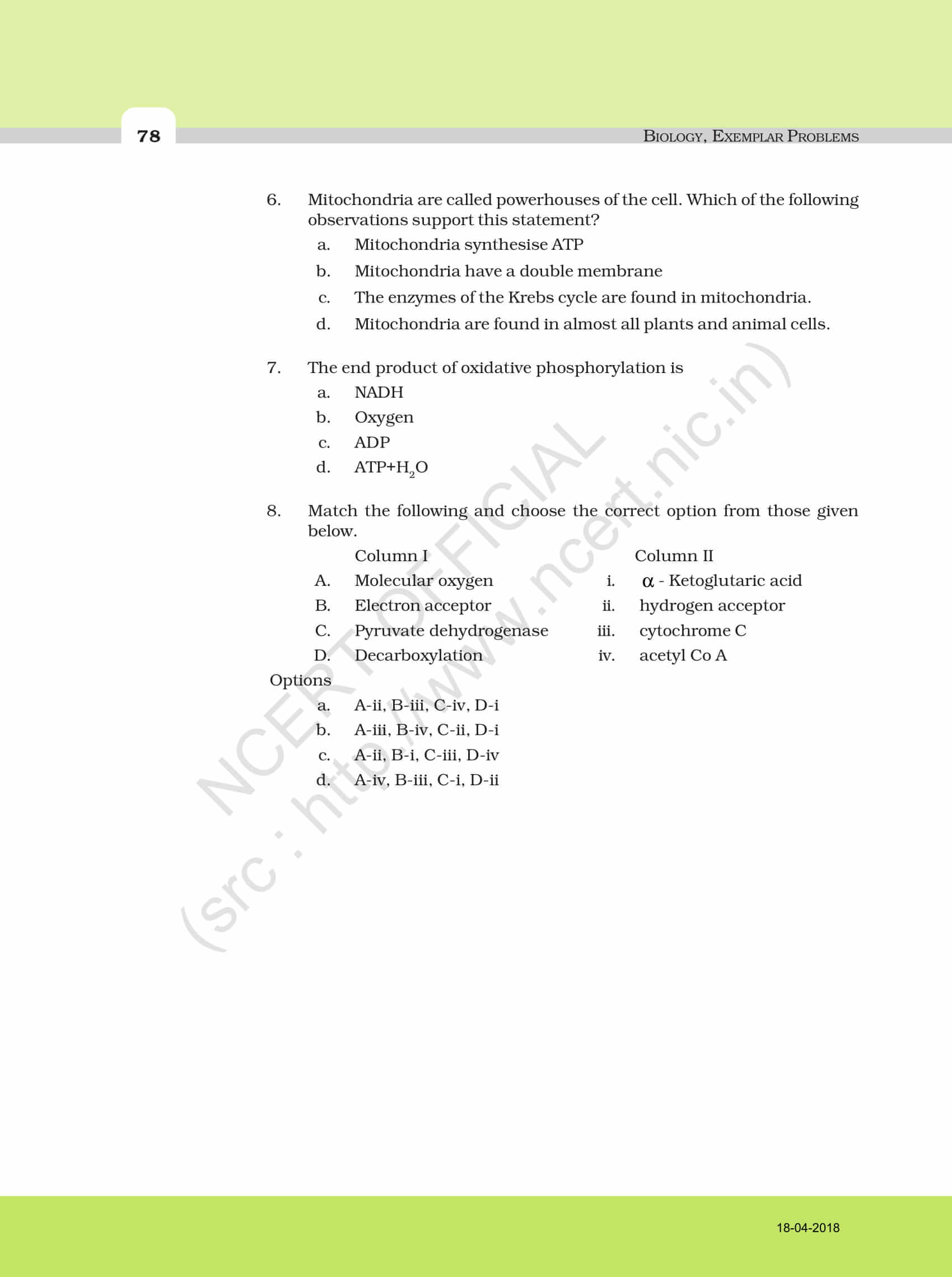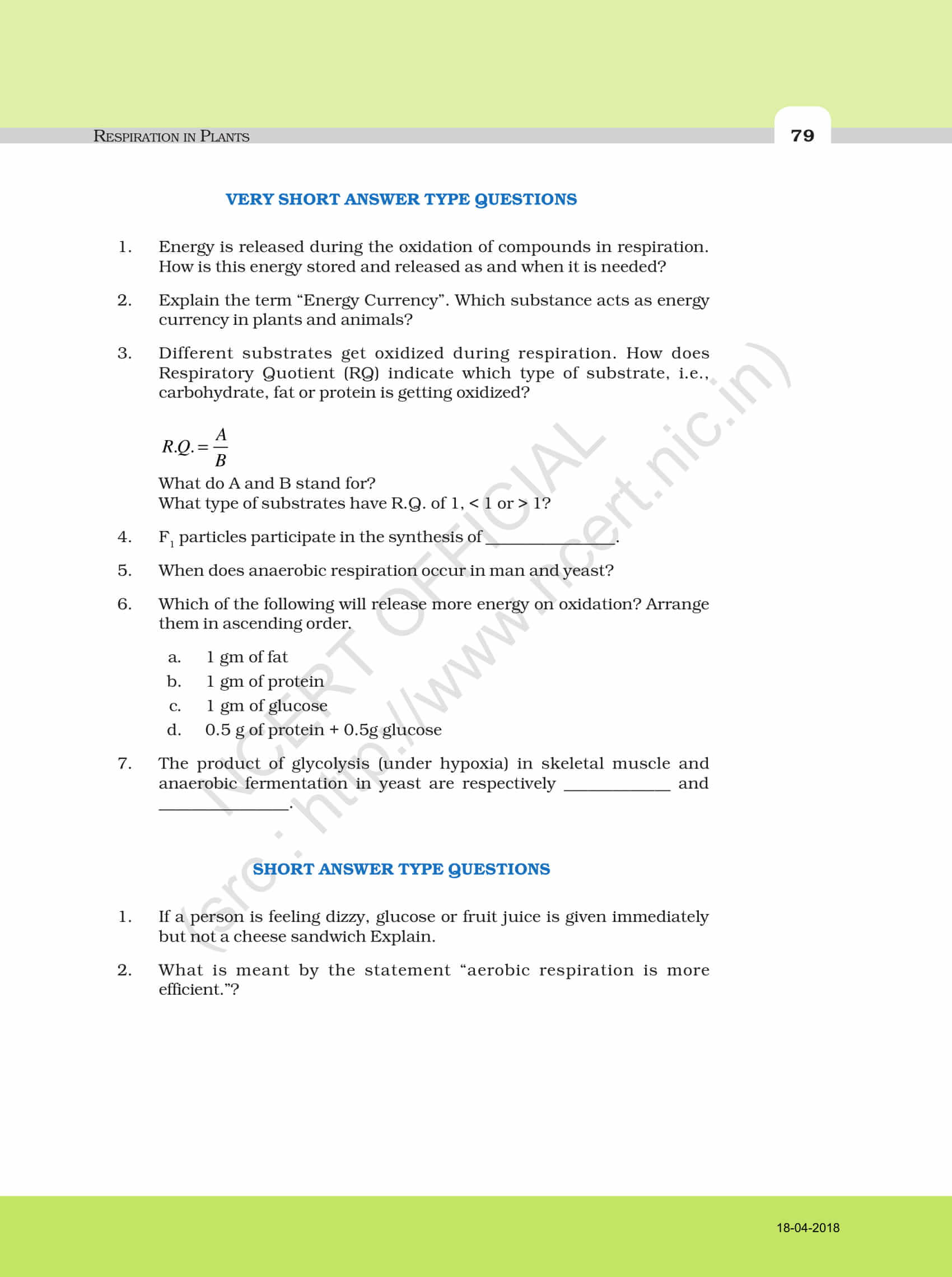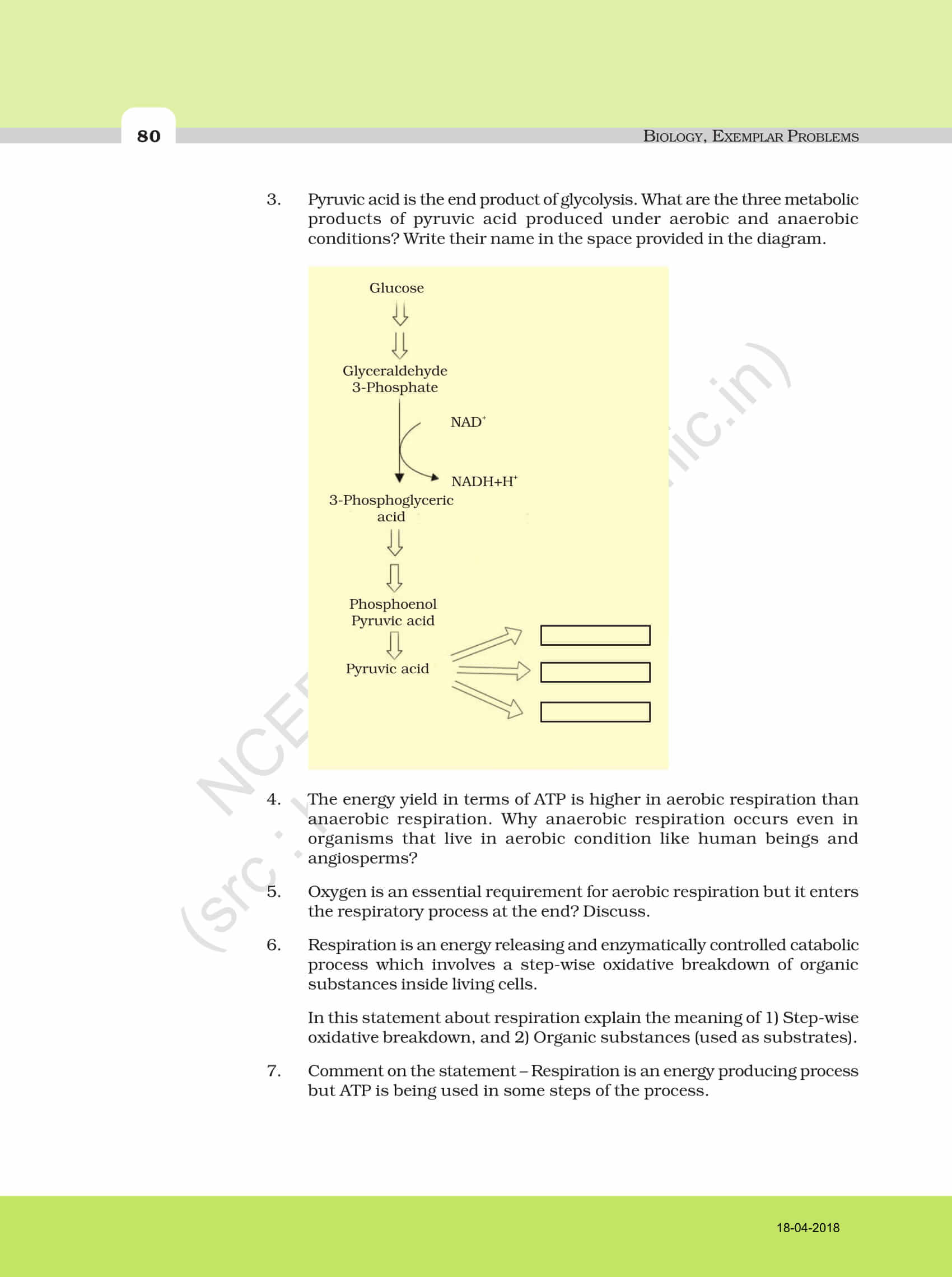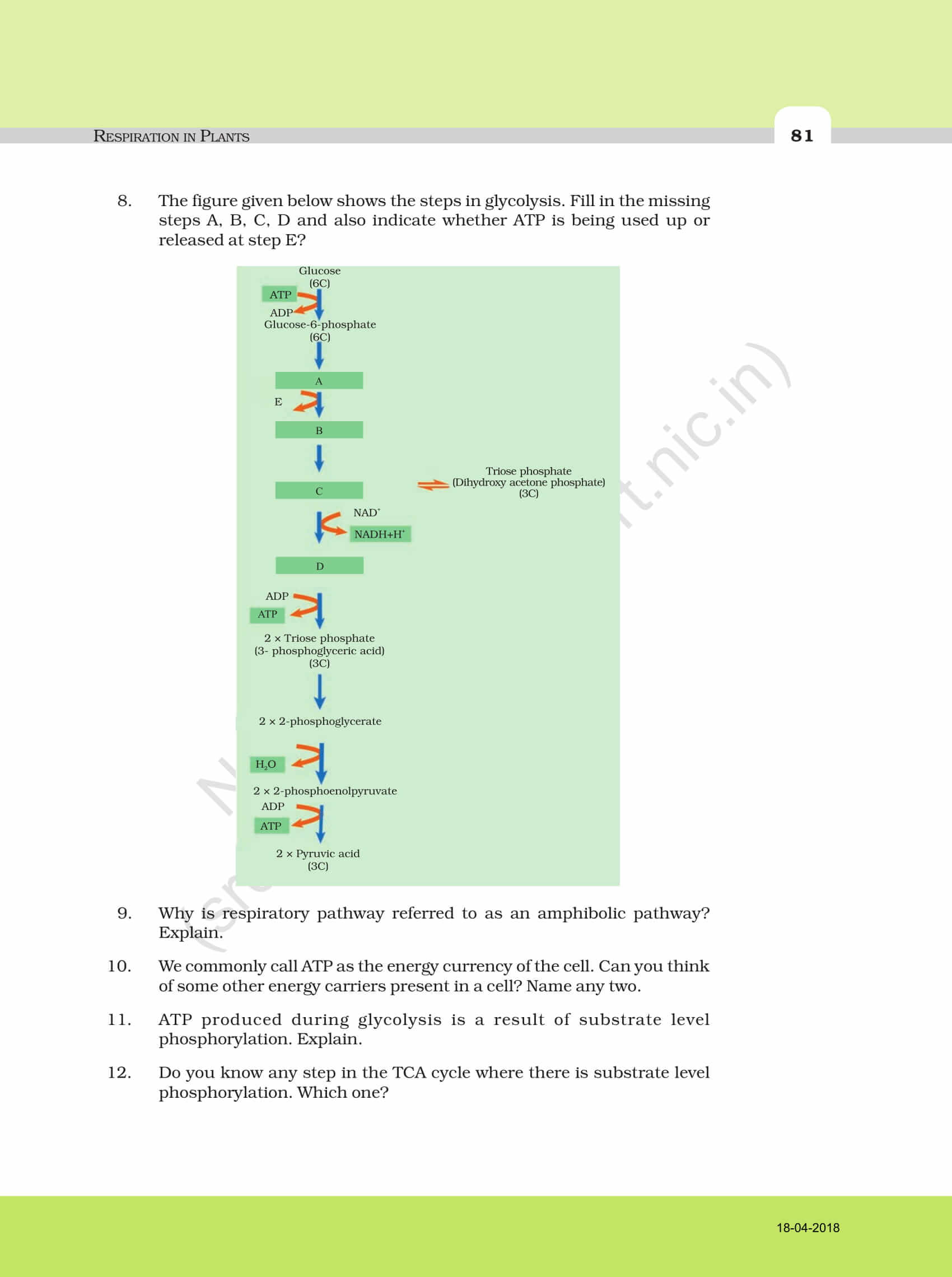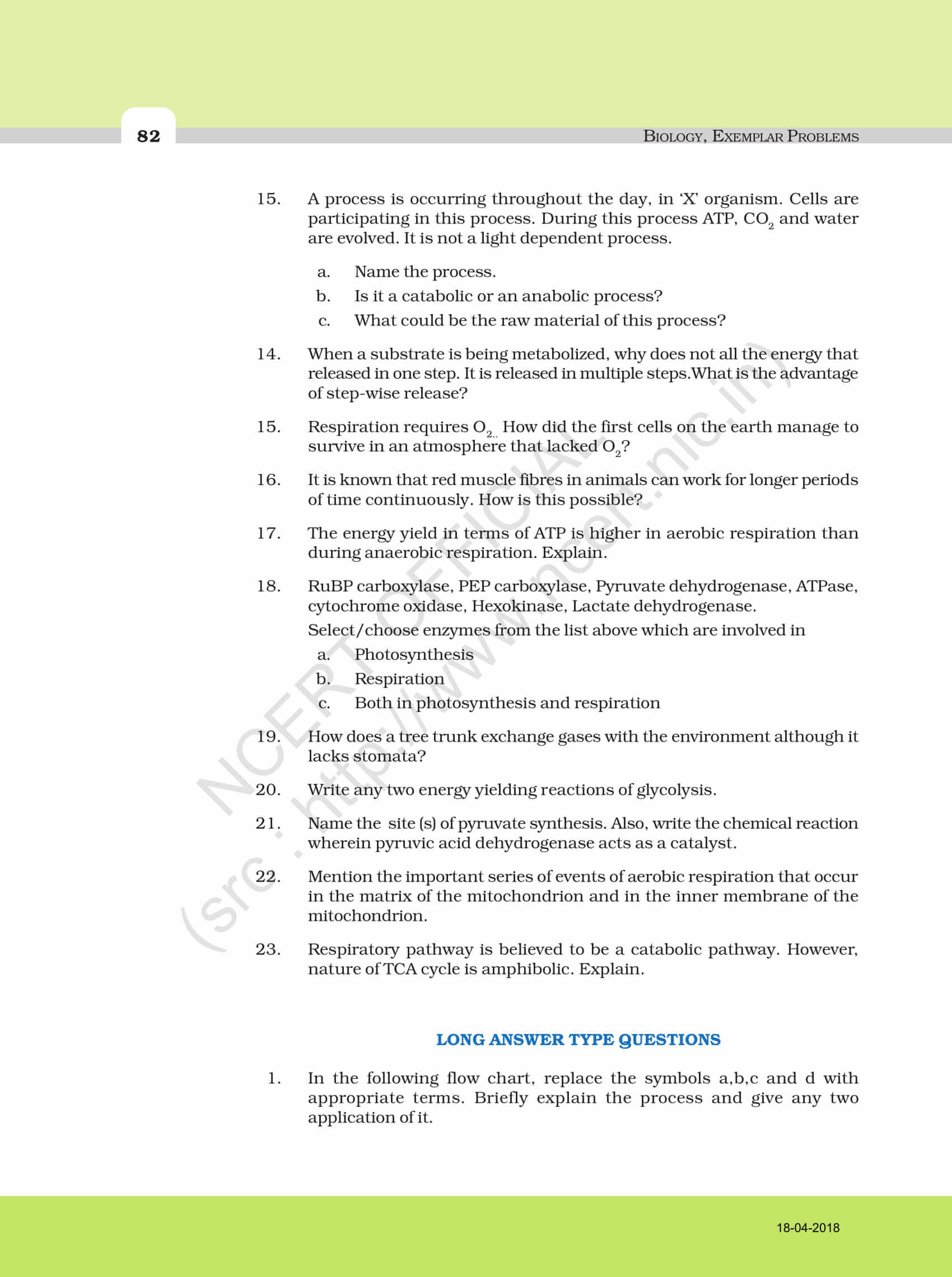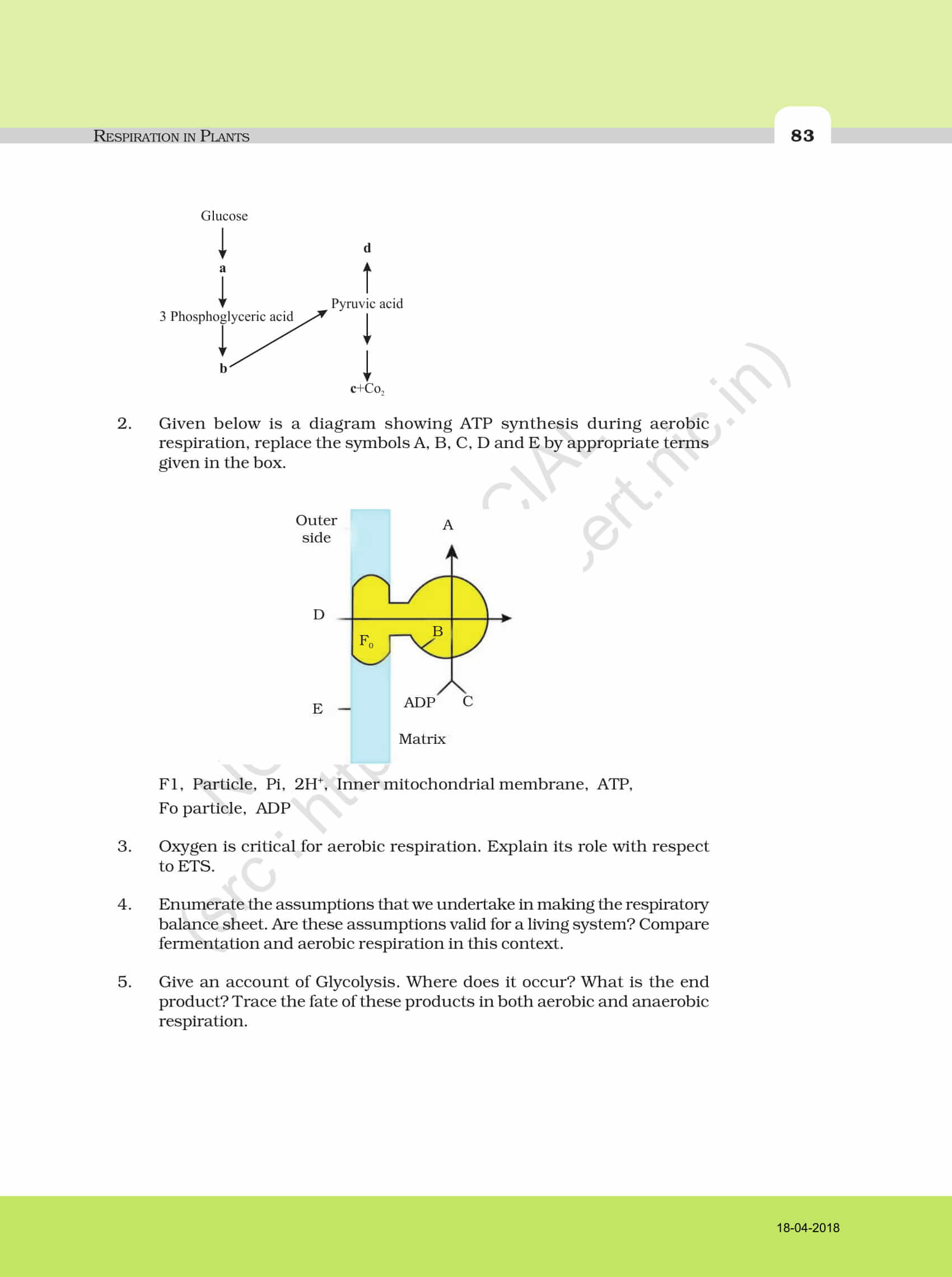 Important topics of Chapter 14 Respiration in Plants
Do Plants Breathe?
Glycolysis
Fermentation
Aerobic Respiration

Tricarboxylic Acid Cycle
Electron Transport System (ETS) and Oxidative Phosphorylation

The Respiratory Balance Sheet
Amphibolic Pathway
Respiratory Quotient.
Why Opt for BYJU's?
BYJU'S is determined to present you the quality educational material for CBSE students of all the subjects and classes. Our study material help you in planning your preparation and getting well versed with BYJU'S study resources make you pass your exam in flying colours.
NCERT Exemplars provided by us will help you grasp the topic deeply and there make you well equipped to write answers for all kind of possible questions.