NCERT Exemplar for class 11 Biology chapter 4 the Animal Kingdom is an important study material that is required to understand the concepts of Animal Kingdom in depth. Students who are planning to make a career in medical and other biological fields should comprehend with the chapter in order to understand the topics in their future classes.
This exemplar solution provides animal kingdom questions and answers provided in NCERT exemplar questions along with animal kingdom quiz questions and answers, entrance questions from the animal kingdom, animal kingdom MCQ for NEET, exercises and worksheets.
The Animal kingdom entails all the different animals which are either multicellular or eukaryotic. Some of the characteristics of the majority of the animals are:
They reproduce sexually.

Animals breathe in oxygen and release carbon dioxide.

Animals consume organic material for their survival.

There are more than 7 million animal species in total.

Animals living together engage in complex interactions with each other and form part of a ''food web''.
Subtopics of Chapter 4 Animal Kingdom
Basis of Classification

Levels of Organisation
Symmetry
Diploblastic and Triploblastic Organisation
Coelom
Segmentation
Notochord

Classification of Animals

Phylum – Porifera
Phylum – Coelenterata (Cnidaria)
Phylum – Ctenophora
Phylum – Platyhelminthes
Phylum – Aschelminthes
Phylum – Annelida
Phylum – Arthropoda
Phylum – Mollusca
Phylum – Echinodermata
Phylum – Hemichordata
Phylum – Chordata.
Download the NCERT Exemplar Class 11 Biology Chapter 4 Animal Kingdom, available as a PDF below: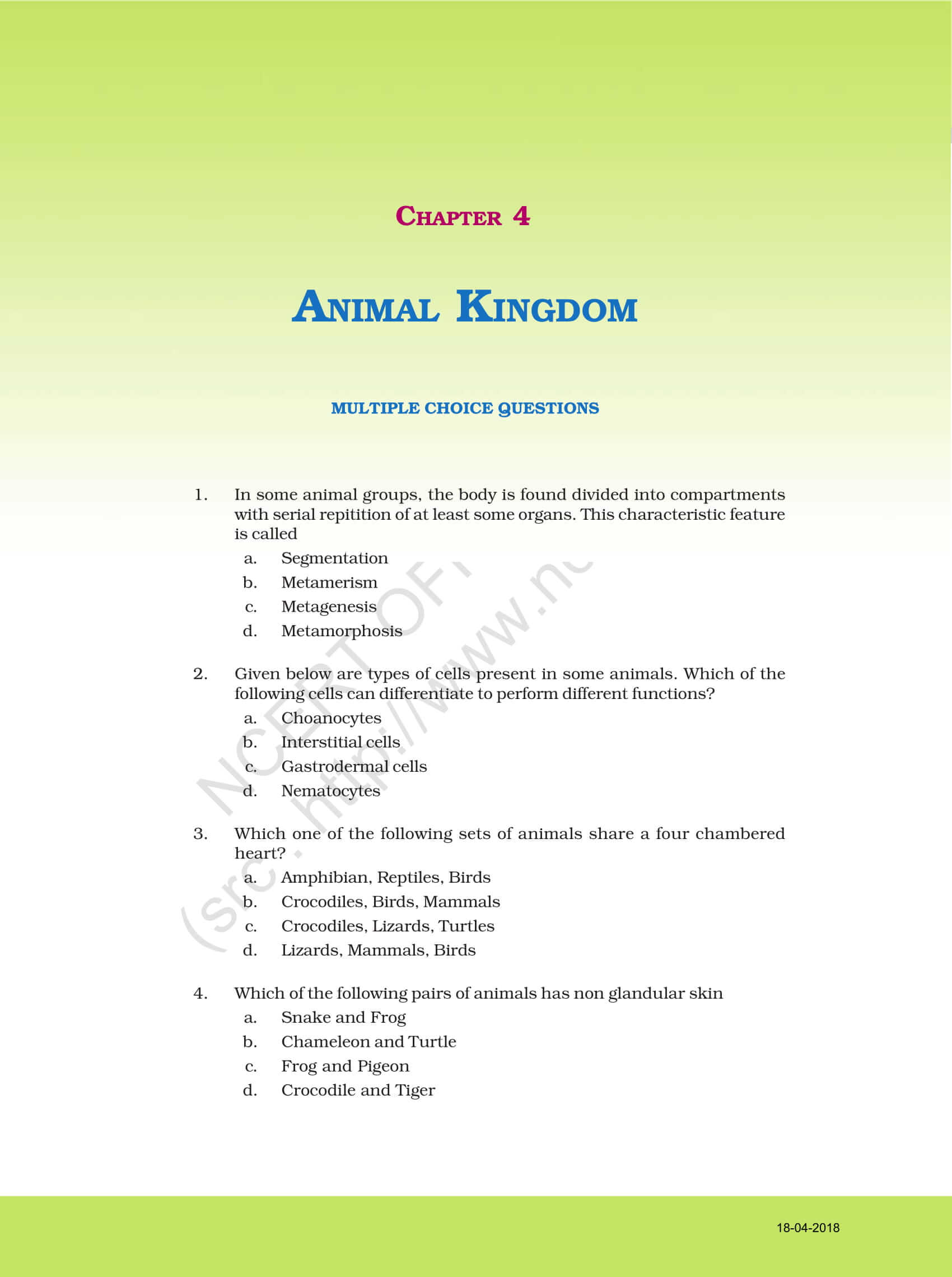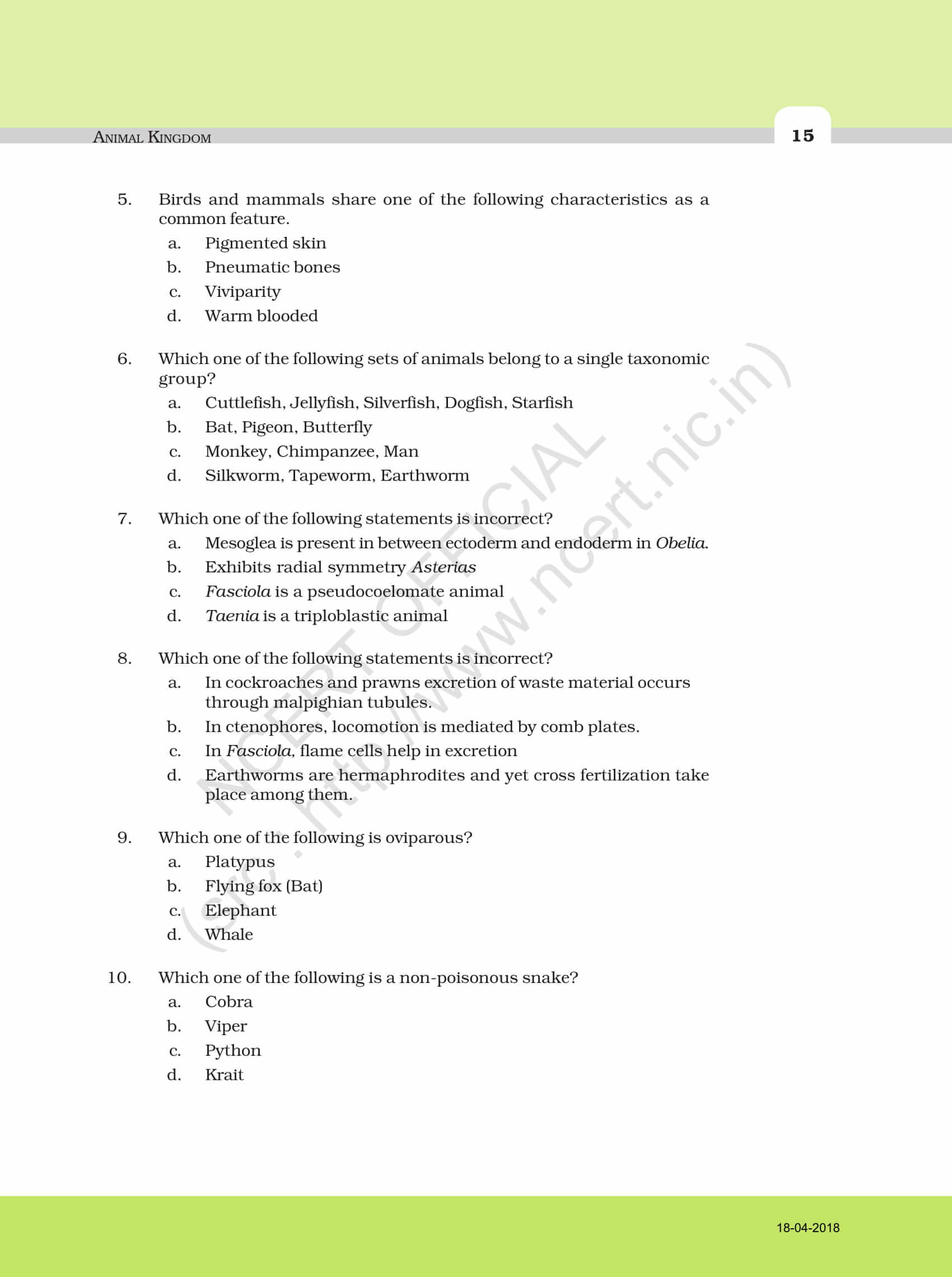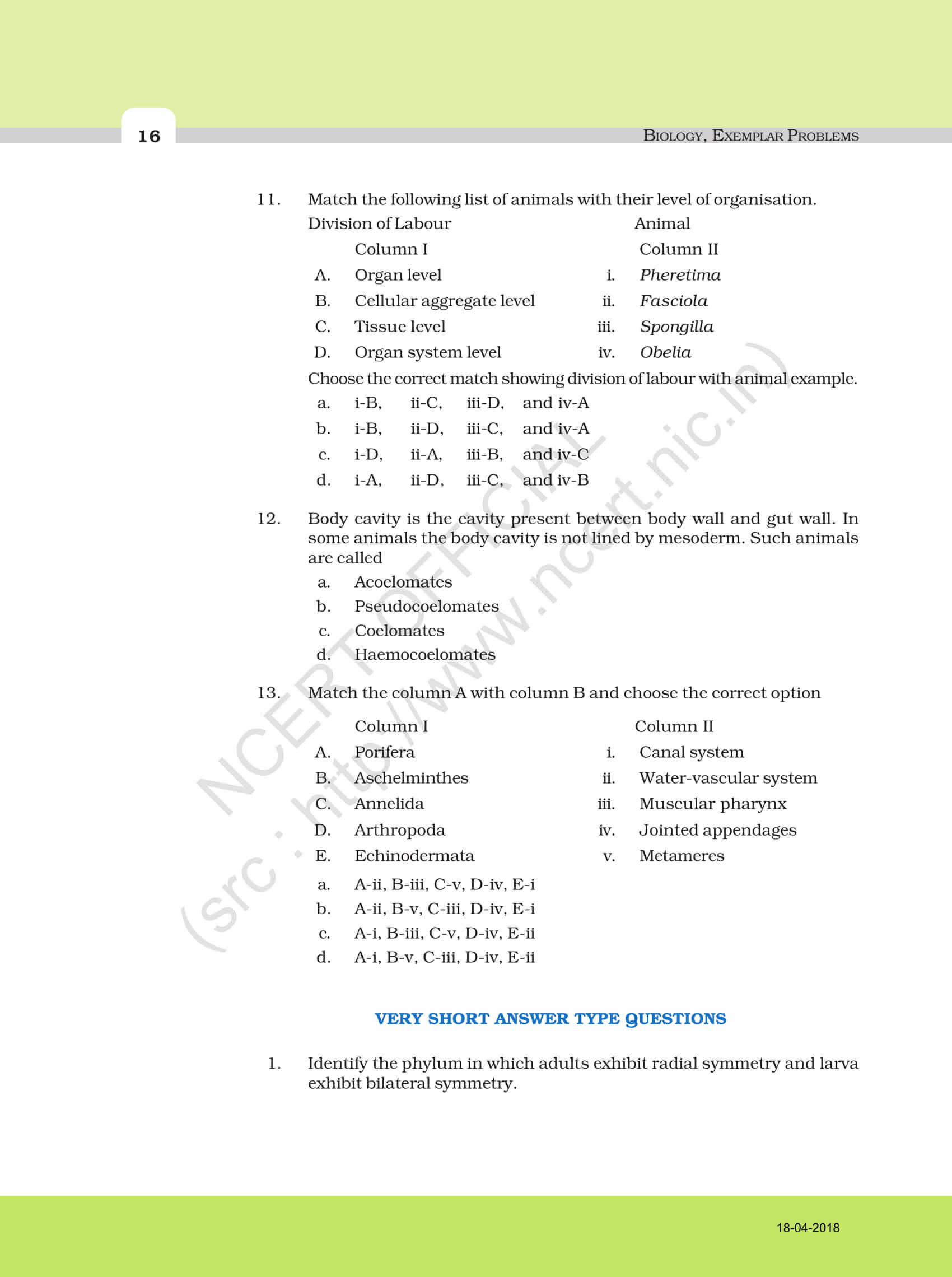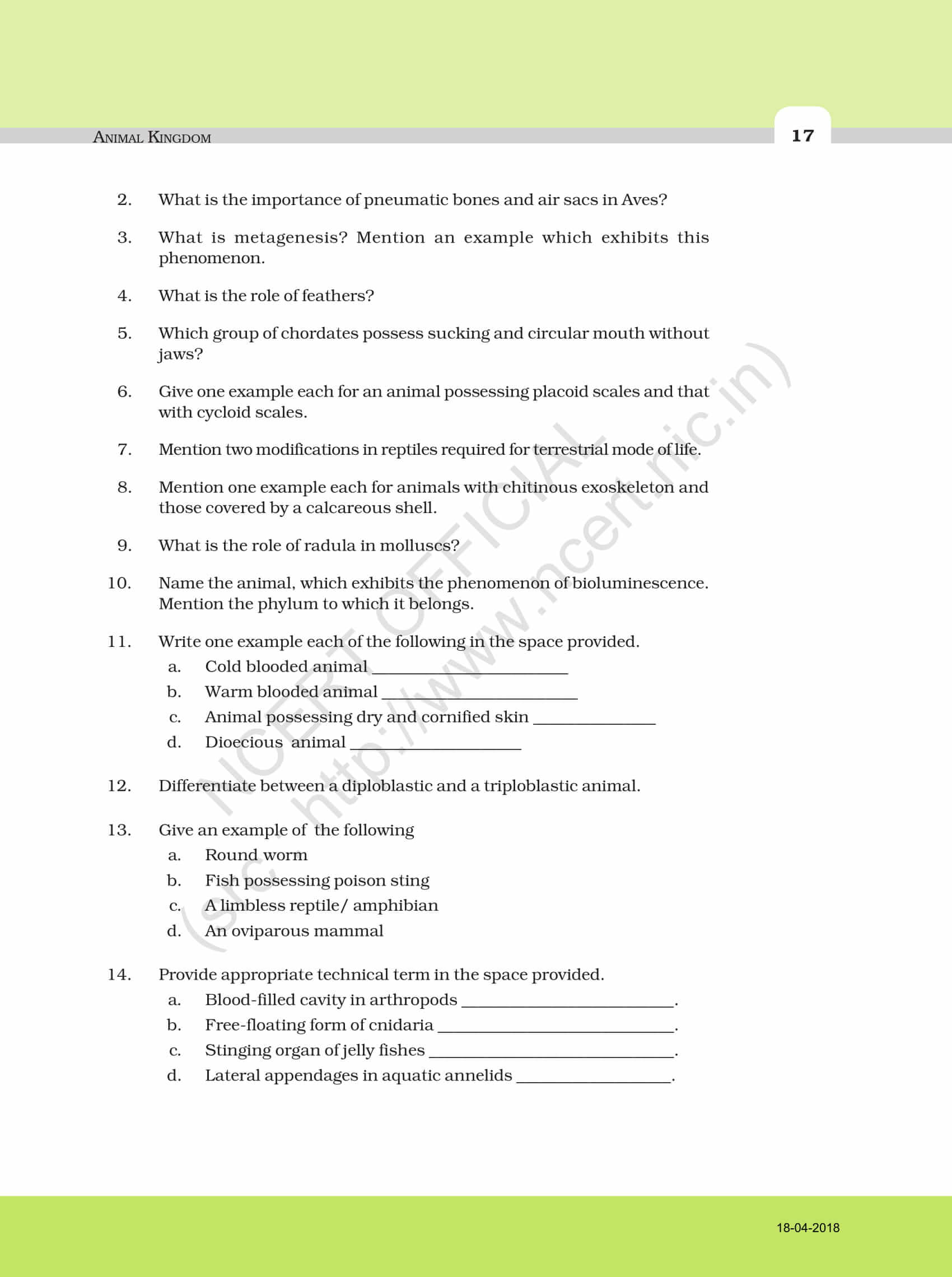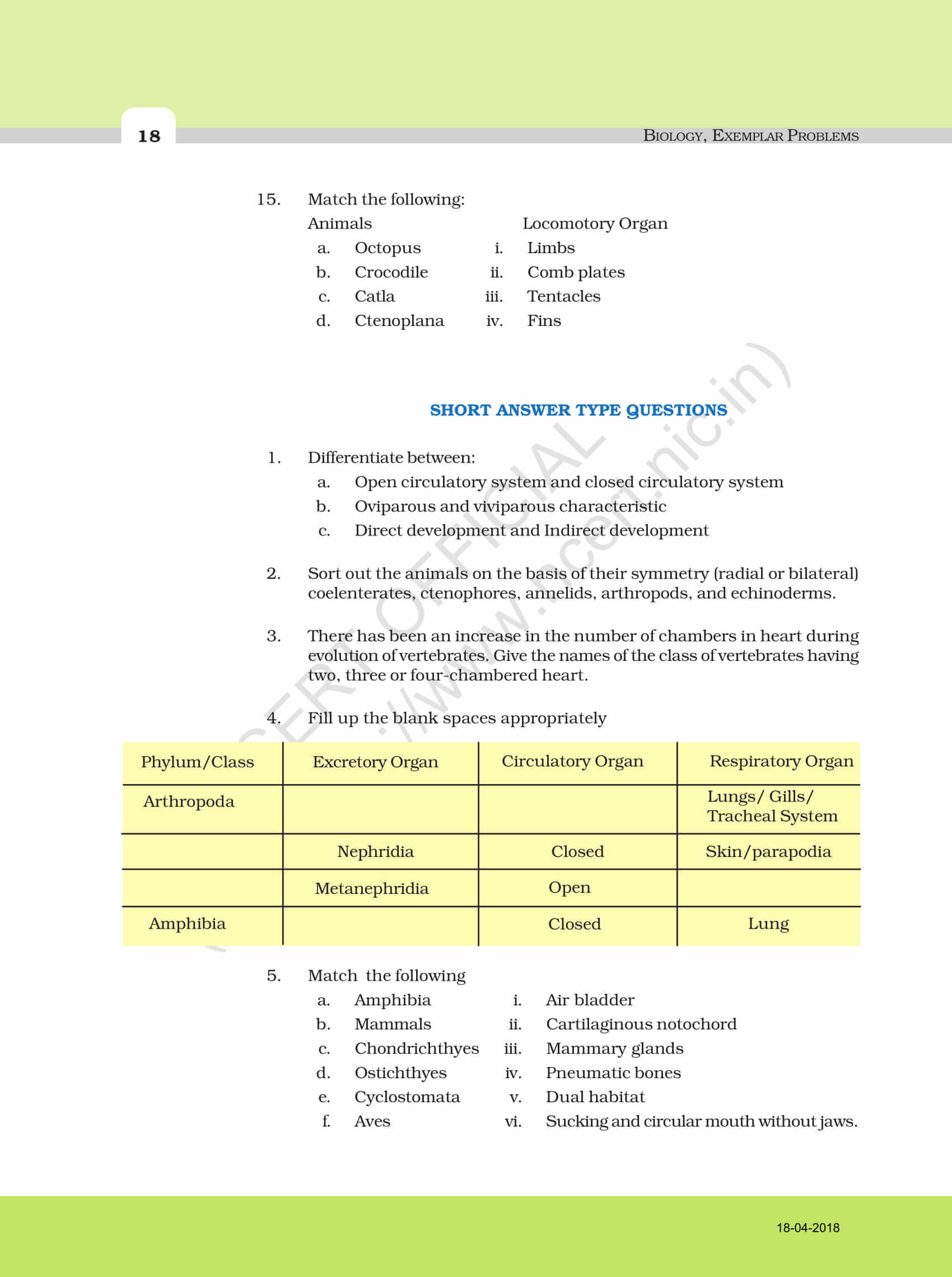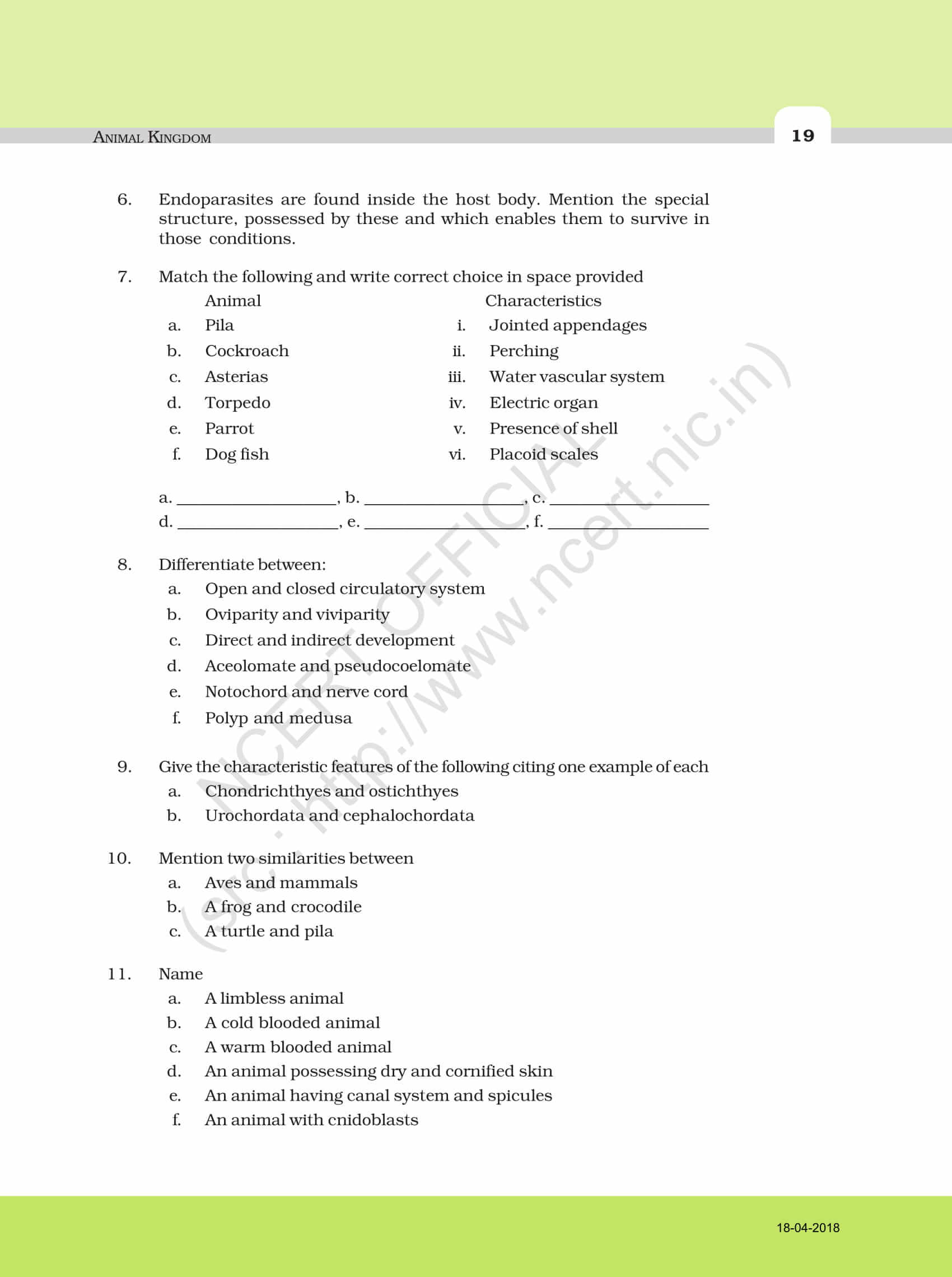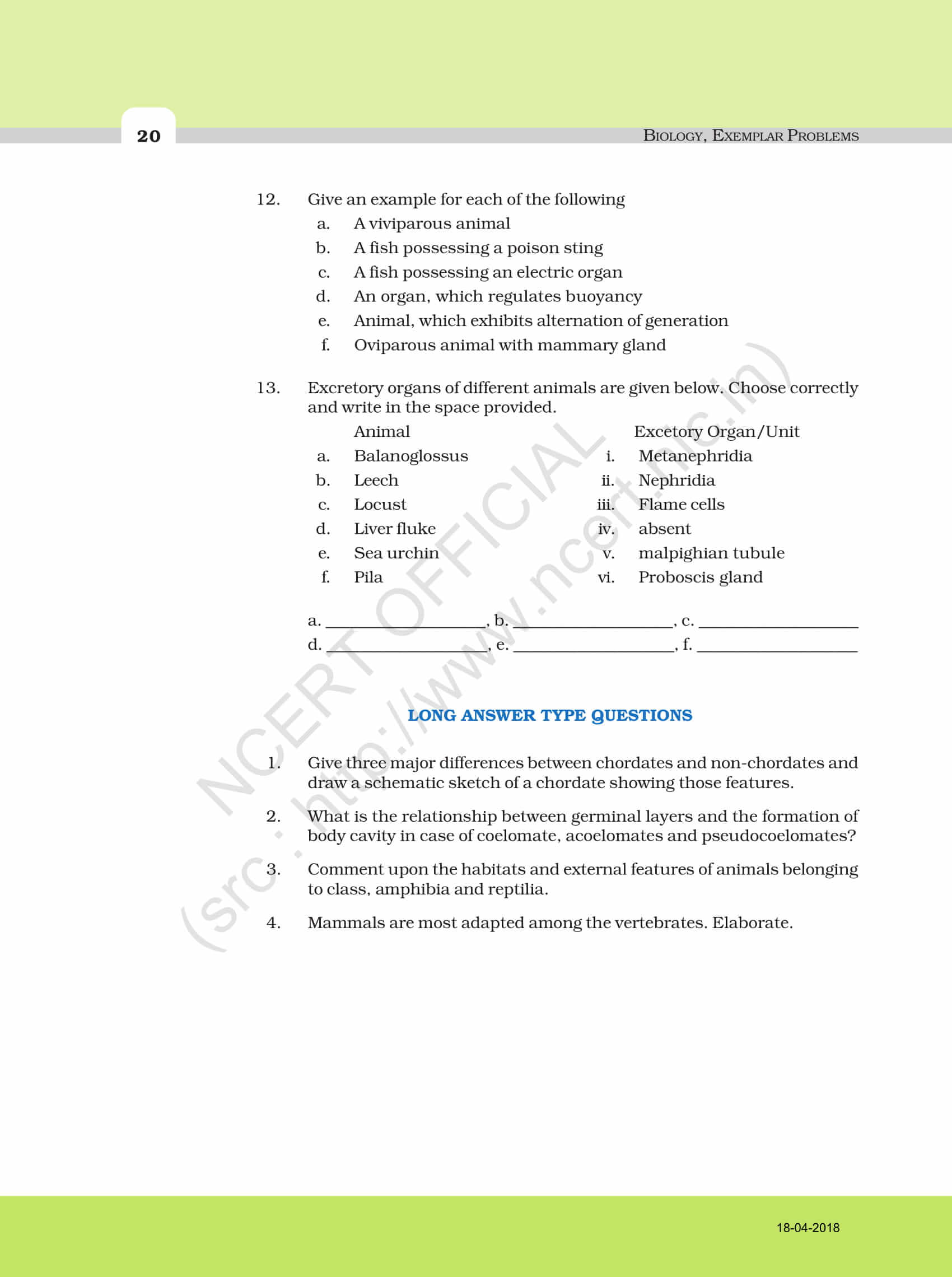 NCERT exemplar aids you to understand the above-mentioned concepts thoroughly.BYJU'S provide the highest quality NCERT solutions, notes, study materials, books, sample papers, exercises of all the subjects and classes.