NCERT Exemplar for class 11 Biology chapter 17 Breathing and Exchange of Gases is available here in the form of pdf to download. Students are advised to study this exemplar solution in order to understand the topic clearly and to score good marks in class 11 CBSE examination and NEET exams.
NCERT Exemplar for class 11 Biology chapter 17 pdf is important for it contains answers to NCERT exemplar book, answers to questions in previous year questions and various other questions like MCQ'S, fill in the blanks, match the following and true or false questions.
Breathing and exchange of gases talk about the process of respiration in which animals and mammals take in oxygen and let out carbon dioxide. Oxygen goes into the lungs and carbon dioxide is let out as a by-product. This process is essential for the survival of any species and is termed as 'Respiration'.
Steps in Respiration
Breathing
Exchange of Gases
Transport of Gases
Cellular Respiration
Important topics of Chapter 17 Breathing and Exchange of Gases
Respiratory Organs
Mechanism Of Breathing

Respiratory Volumes And Capacities

Exchange Of Gases
Transport Of Gases

Transport Of Oxygen
Transport Of Carbon Dioxide

Regulation Of Respiration
Disorders Of The Respiratory System.
To learn more about the NCERT Exemplar Class 11 Biology Chapter 17 Breathing and Exchange of gases, download the PDF below :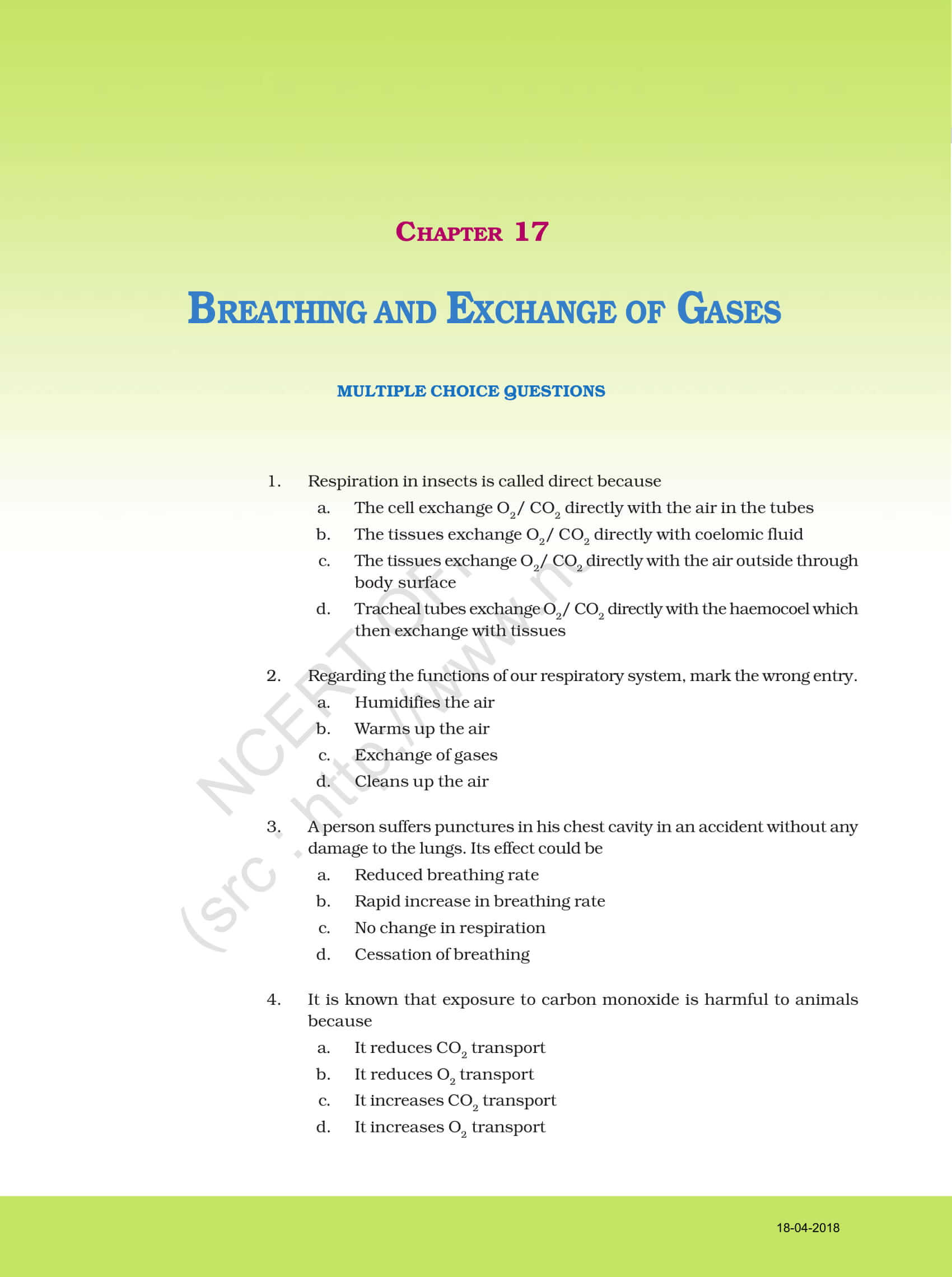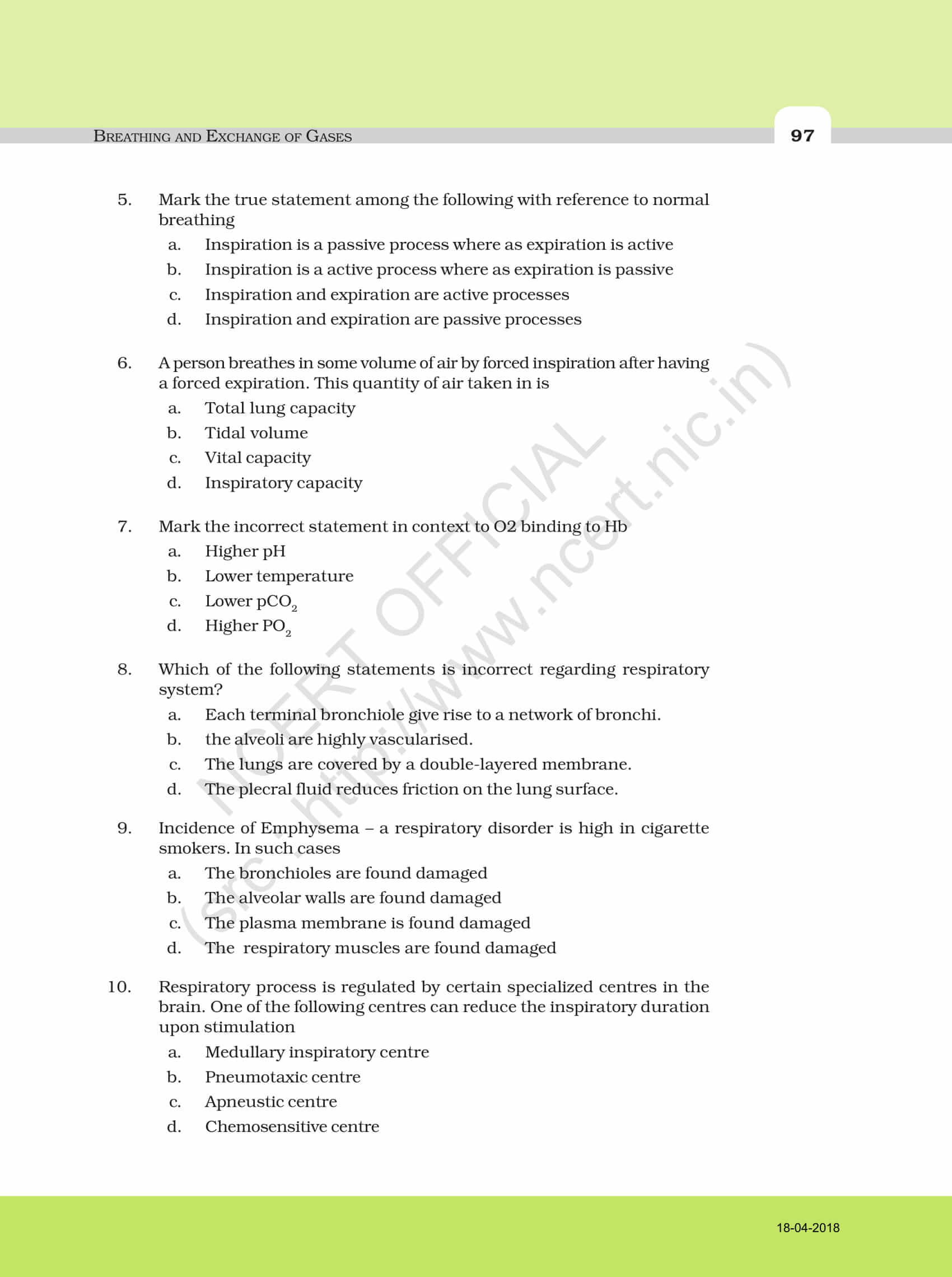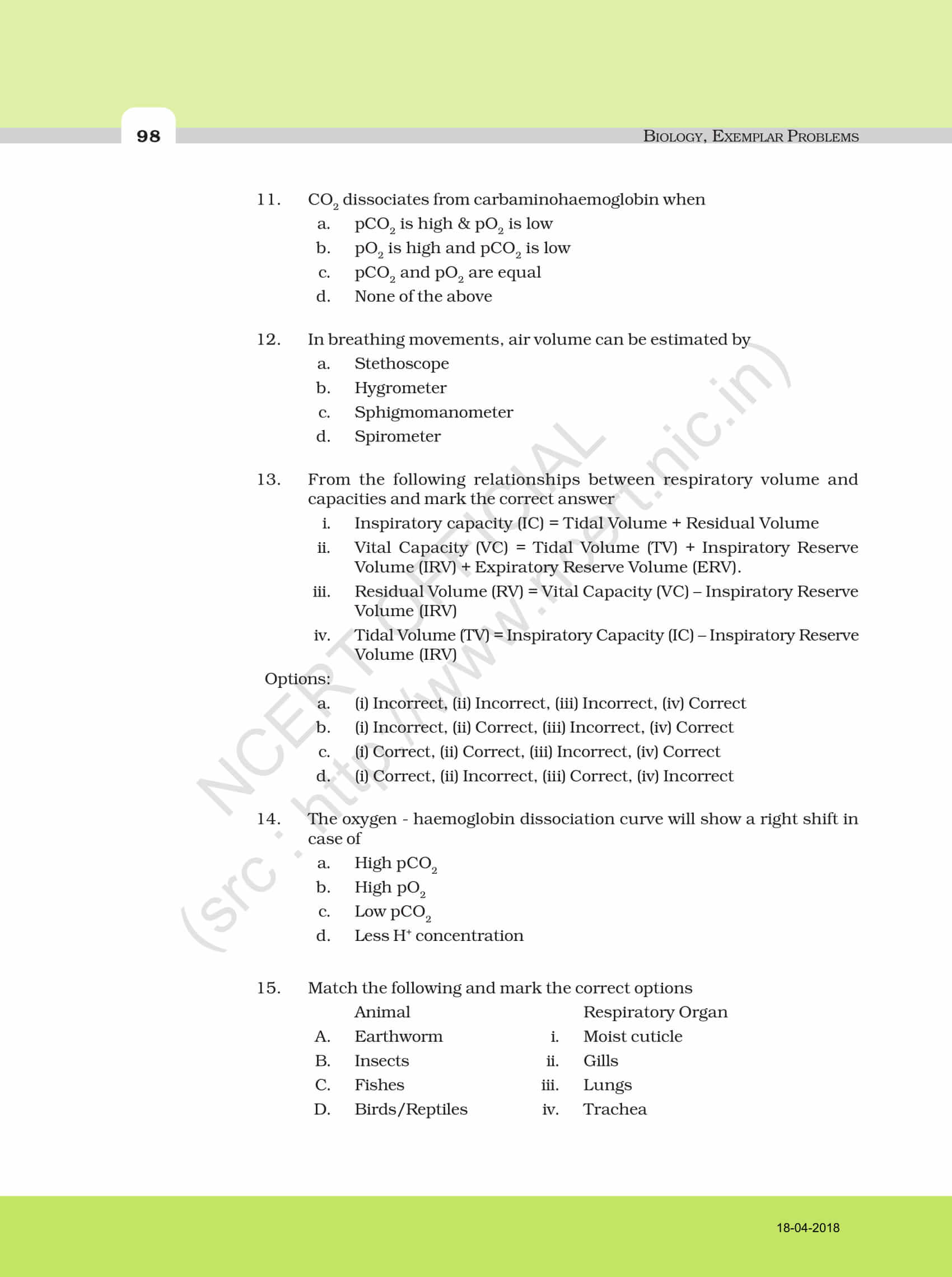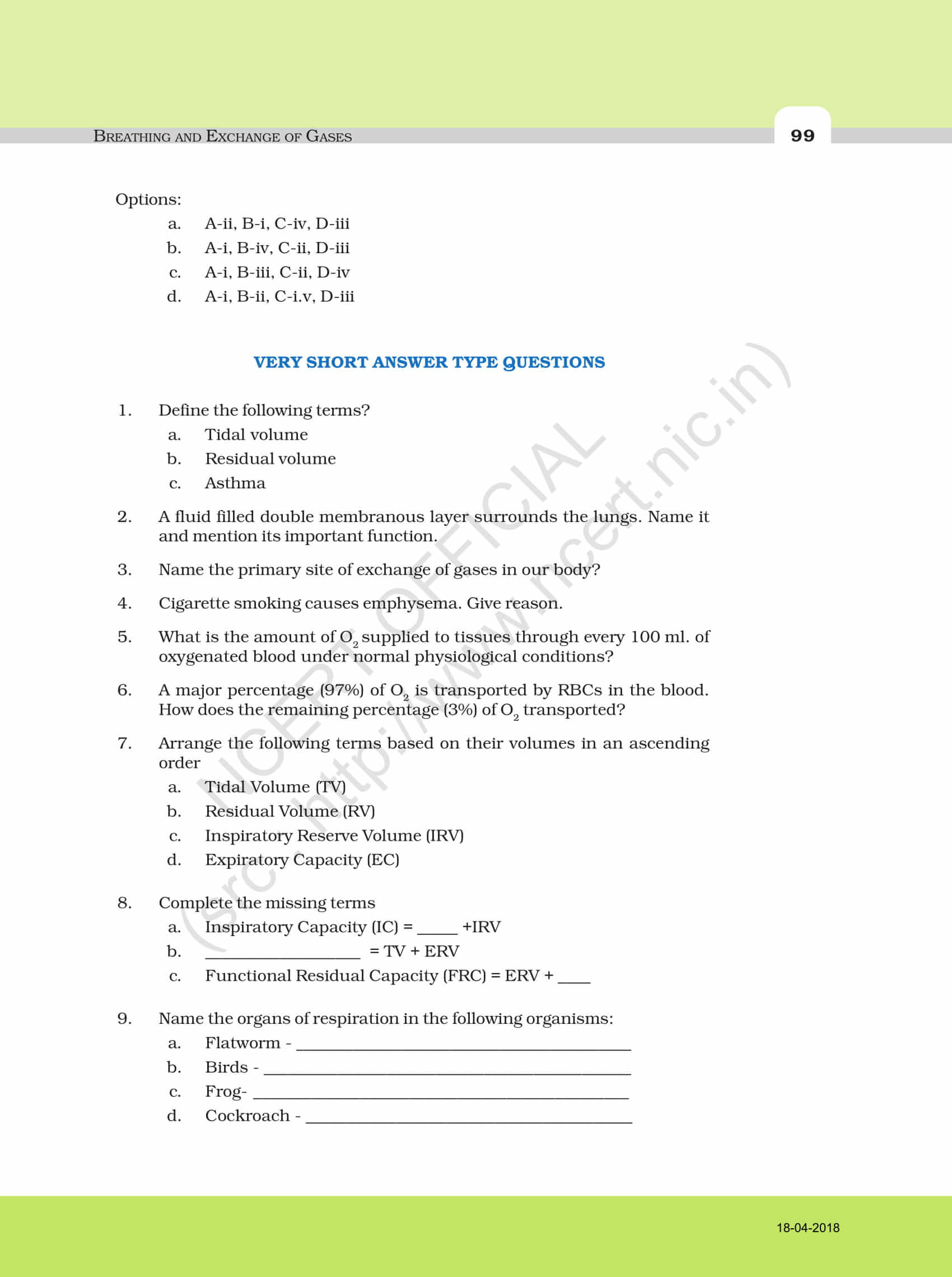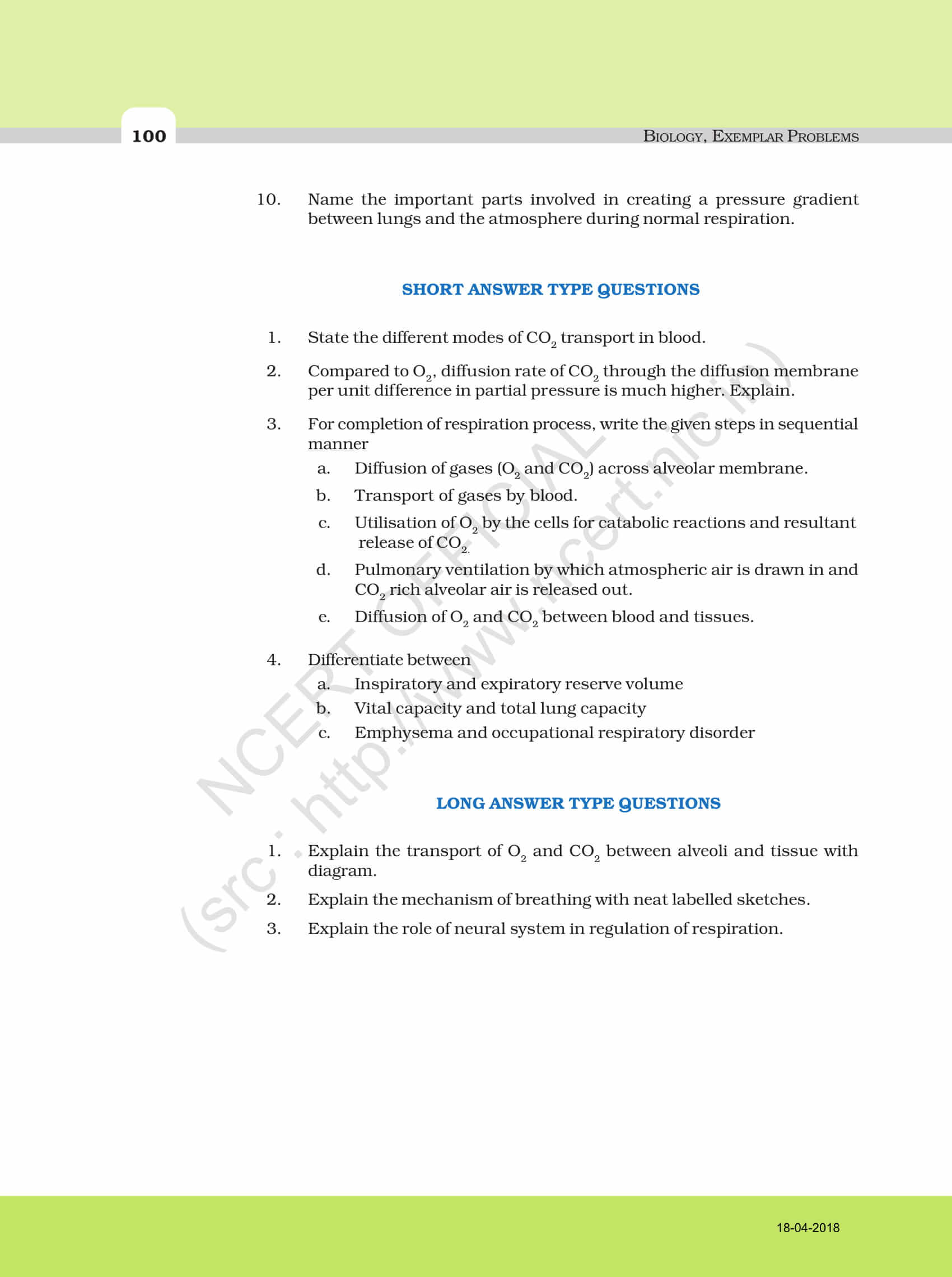 Why Opt for BYJU's?
NCERT Exemplars prepared by BYJU'S experts helps students by providing the self-confidence about their preparation. BYJU'S also provide the best study material that helps students in learning the basics about the science subject. For effective learning, BYJU'S prepared interactive study materials, textbooks, notes, videos and animation, worksheets, NCERT sample papers, NCERT solutions, NCERT exemplars, tips and tricks.
To get access to all the study material to provide by us. Download BYJU'S learning app or logon to BYJU'S website.