These exemplar solution includes answers for all the questions given in the NCERT exemplar book as well as previous years question papers/ sample papers. This exemplar solutions also have body fluids and circulation questions, body fluids and circulation MCQs, value-based questions, important diagrams, charts, exercises which help you in preparing body fluids and circulation neet notes and class notes.
Body fluids and Circulation talks about the different fluids present in the body and how the circulation of these different fluids is important to distribute to various body parts. The system that is responsible for circulation is termed as the circulatory system, which is also known as the cardiovascular system. The heart is the major organ involved in pumping out blood throughout the body.
Subtopics of Class 11 Biology Chapter 18 Body Fluids and Circulation
Respiratory Organs

Human Respiratory System

Mechanism of Breathing

Respiratory Volumes and Capacities

Exchange of Gases
Transport of Gases

Transport of Oxygen
Transport of Carbon dioxide

Regulation of Respiration
Disorders of the Respiratory System.
You can easily check out the NCERT Exemplar Class 11 Biology Chapter 18 Body fluids and Circulation PDF, can be found below :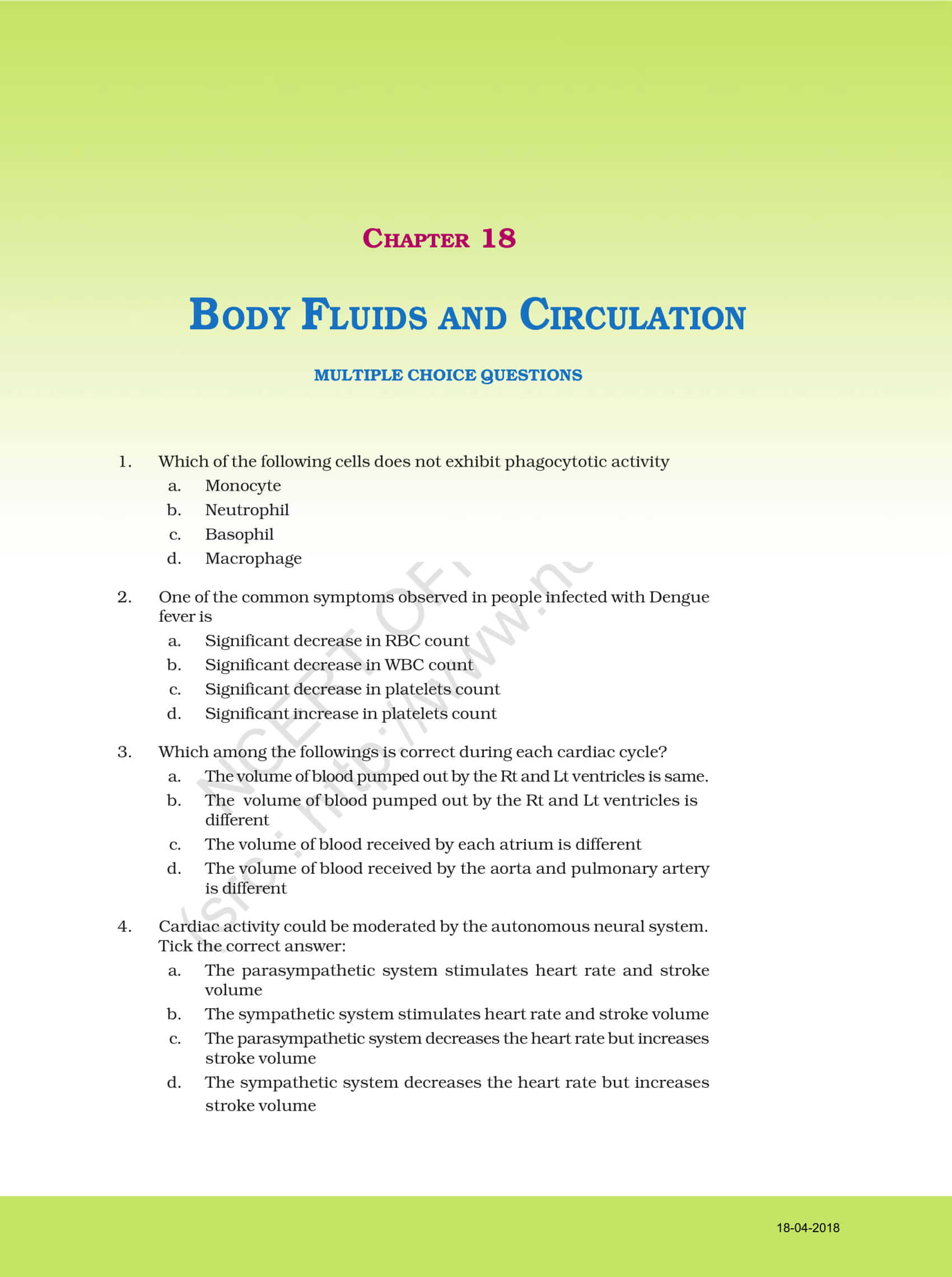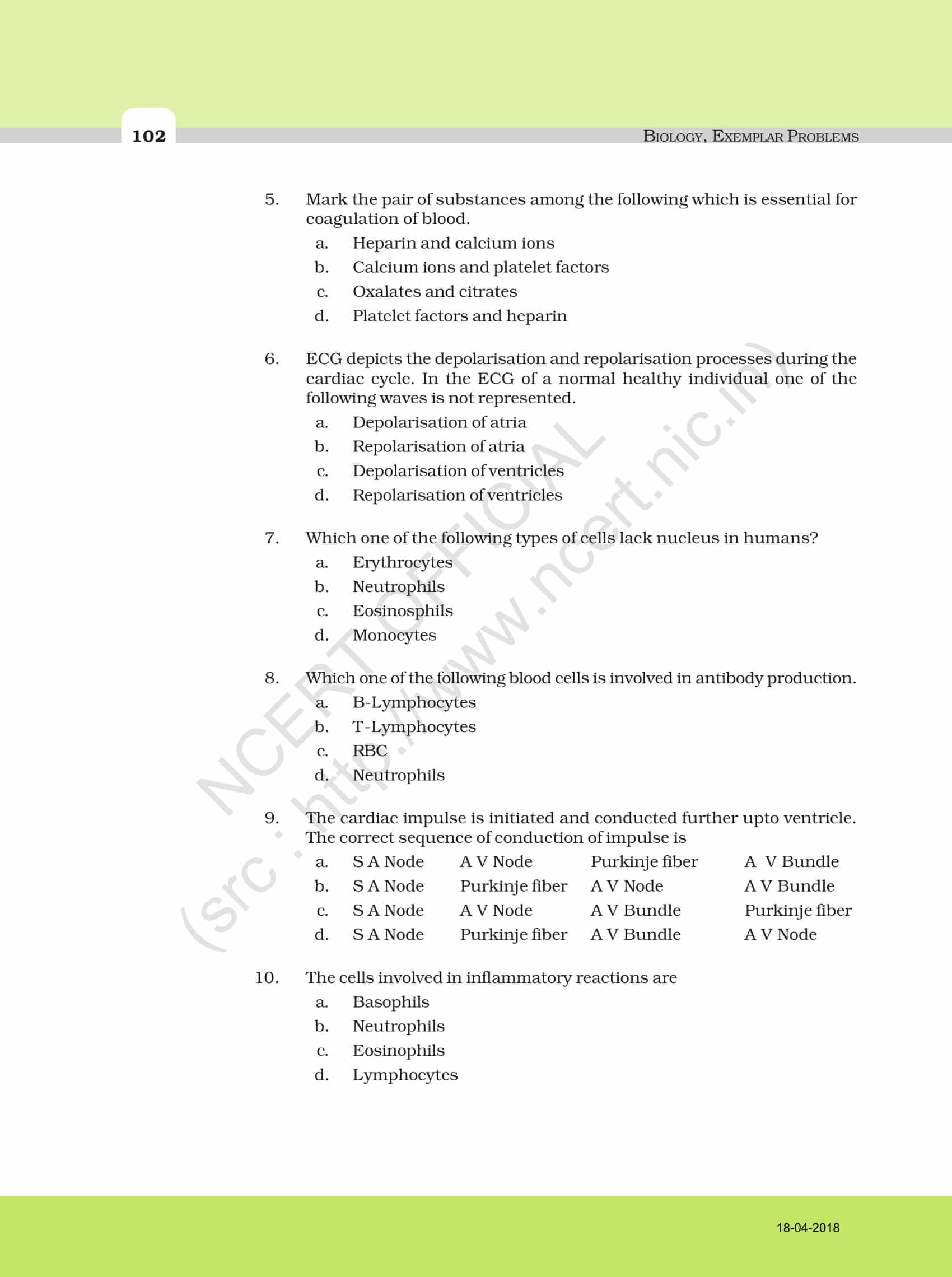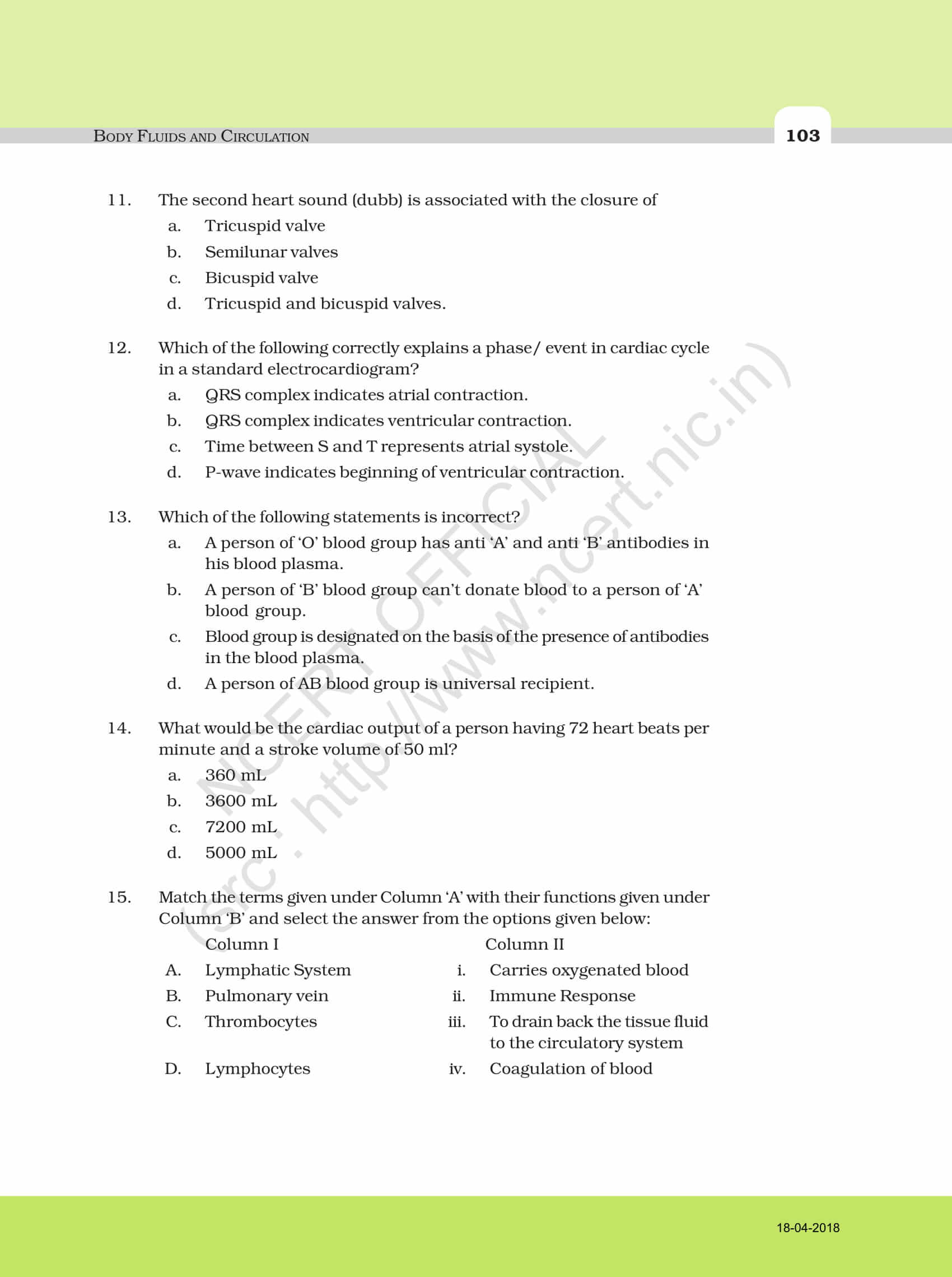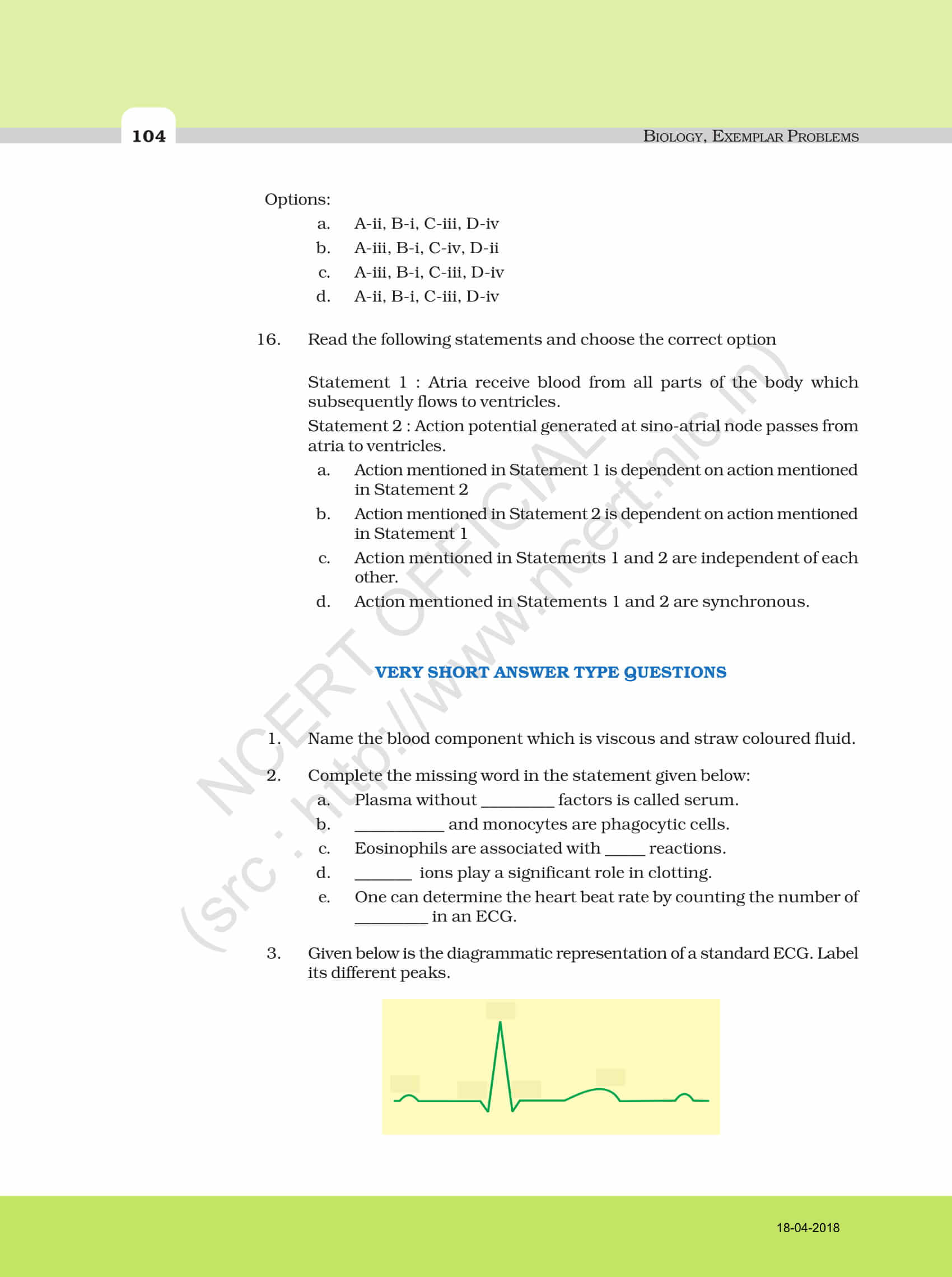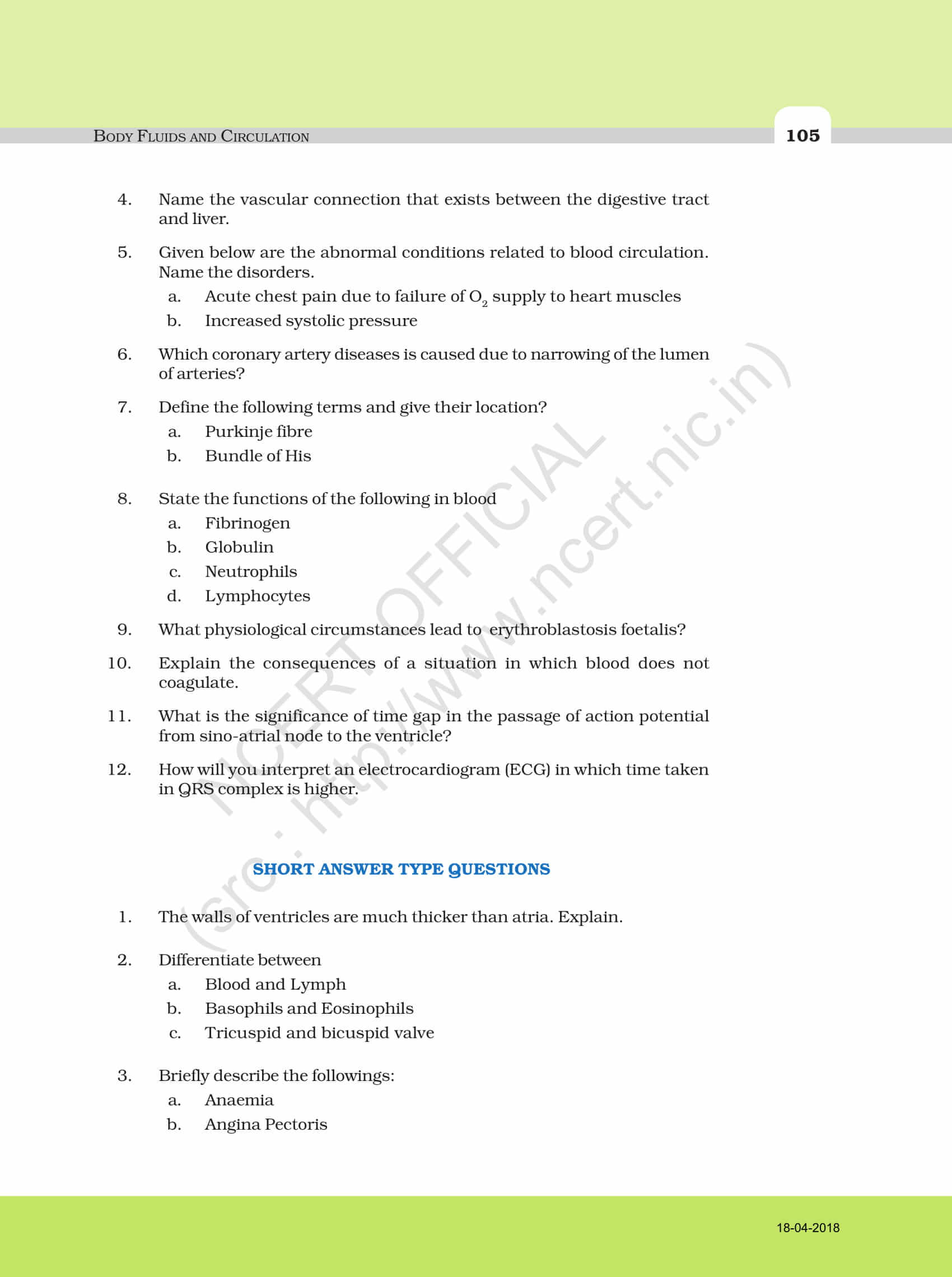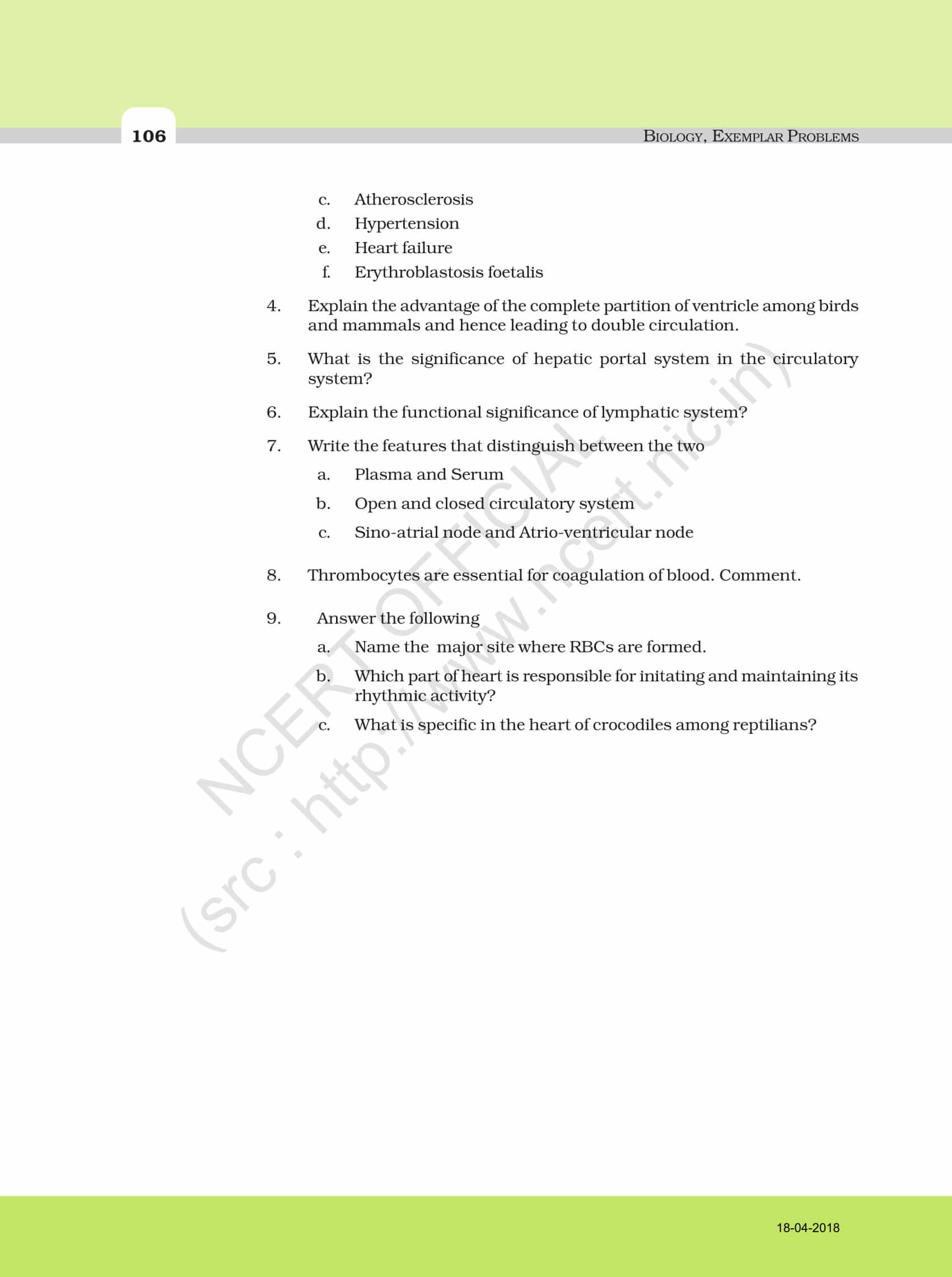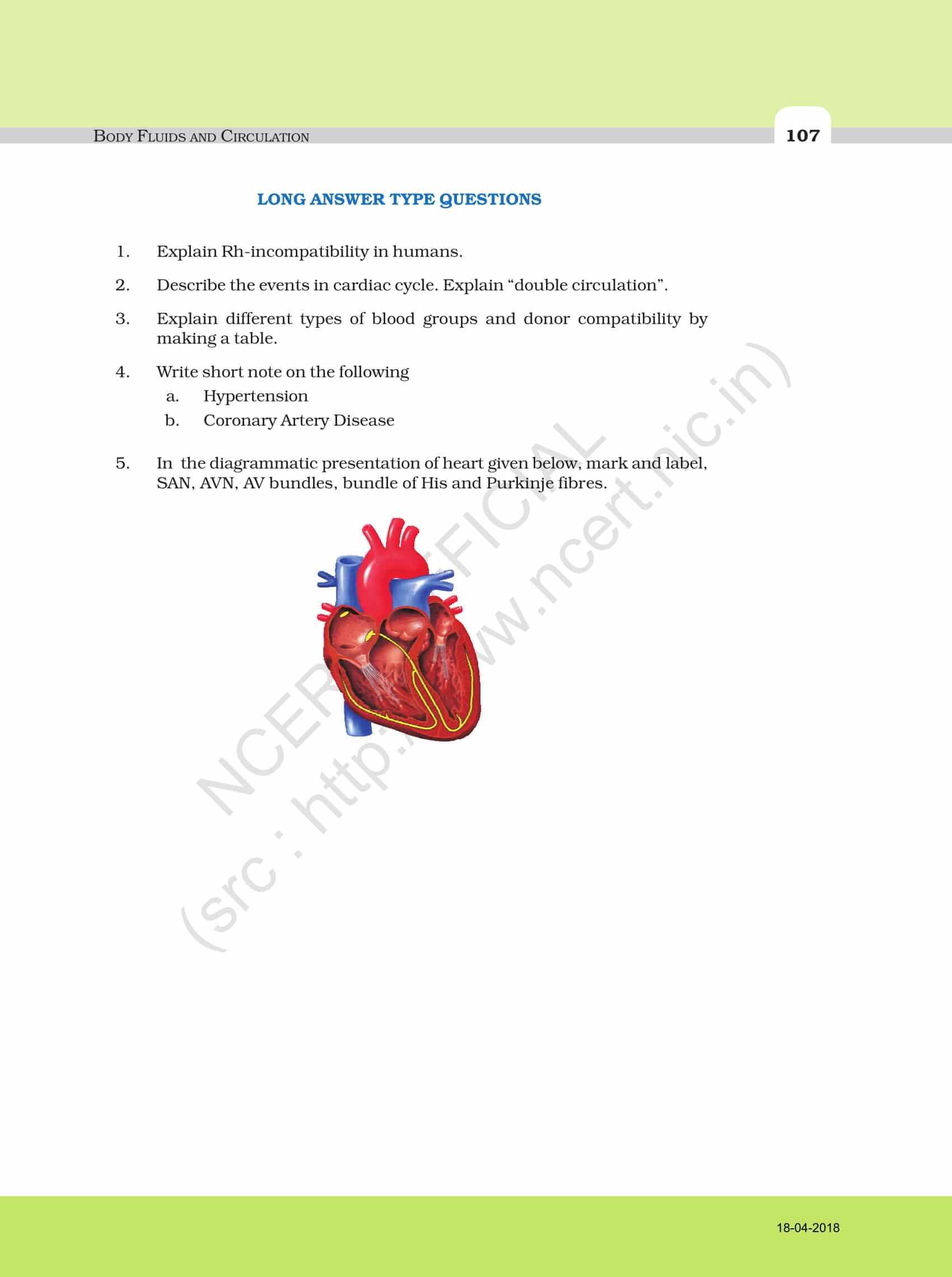 Why Opt for BYJU's?
BYJU'S- the learning app, provides free NCERT Solutions, NCERT Exemplar solutions, notes, study material for class 11 help students in their exam preparations. These solutions are prepared by a team of our subject experts and framed under the guidelines of NCERT and updated CBSE syllabus (2018-2019). These materials include detailed solutions for all the questions in Class 11 Biology Chapter 18- Body Fluids and Circulation.