NCERT Exemplar for class 11 Biology chapter 9 Biomolecule imparts you the necessary tool required to prepare well for the CBSE class 11 and entrance examinations like NEET, AIIMS. This solution is very important for a clear understanding of the topic from the point of examination.
NCERT Exemplar for class 11 Biology chapter 9 Biomolecule pdf provides answers to biomolecules class 11 NCERT questions given in exemplar book together with biomolecules essay questions, biomolecules important questions, biomolecules question bank, biomolecules previous year questions NEET, biomolecules MCQ GNEET, tips and tricks.
Biomolecules can be defined as the molecule present in different organisms which is responsible for a whole host of biological processes. Different processes such as cell division and development are run by biomolecules. Some of the types of biomolecules are:
Metabolites
Hormones
Neurotransmitters
Vitamins
Lipids and Fatty acids
Check out the PDF of NCERT Exemplar Class 11 Biology Chapter 9 Biomolecules for free download below: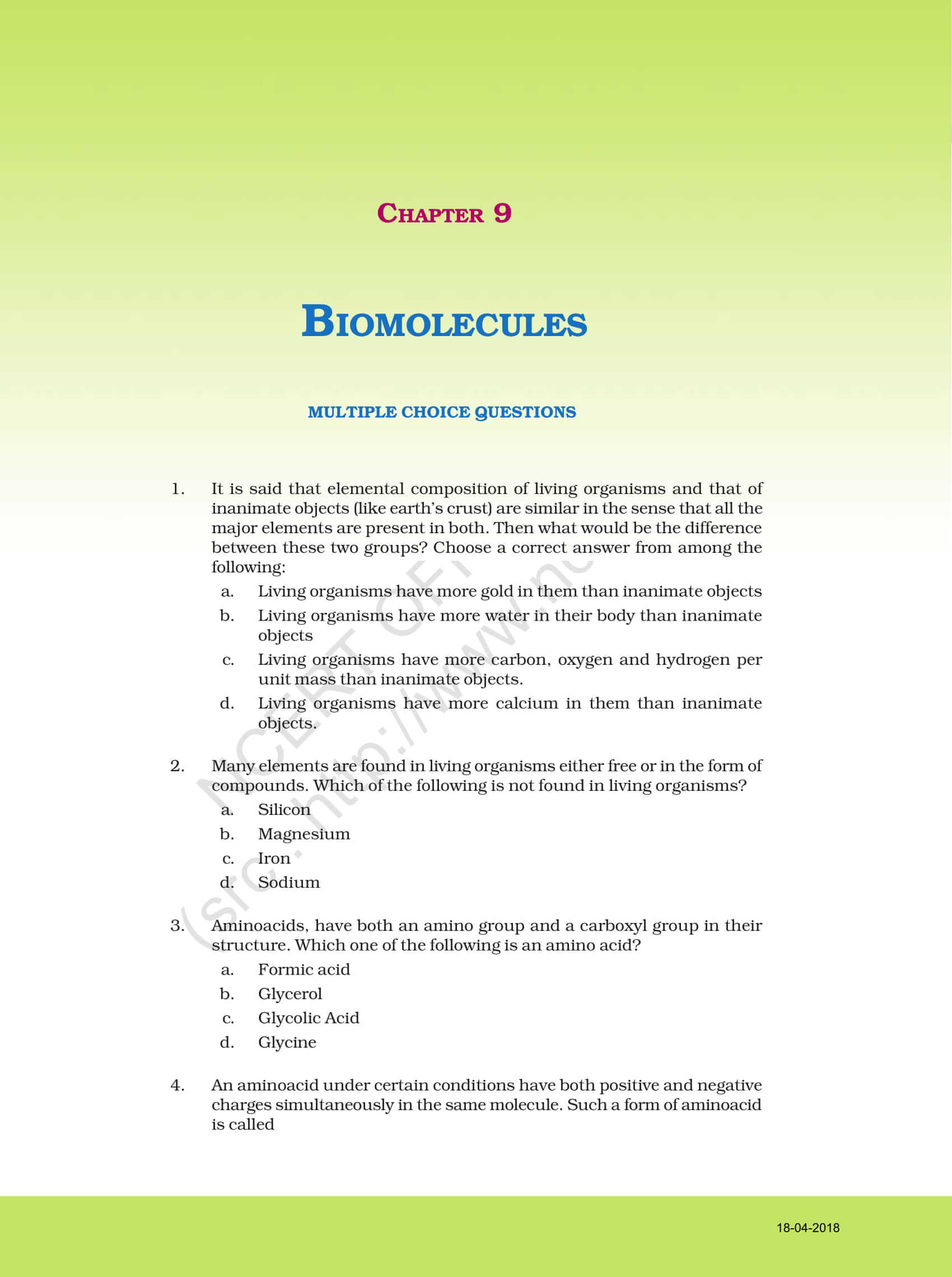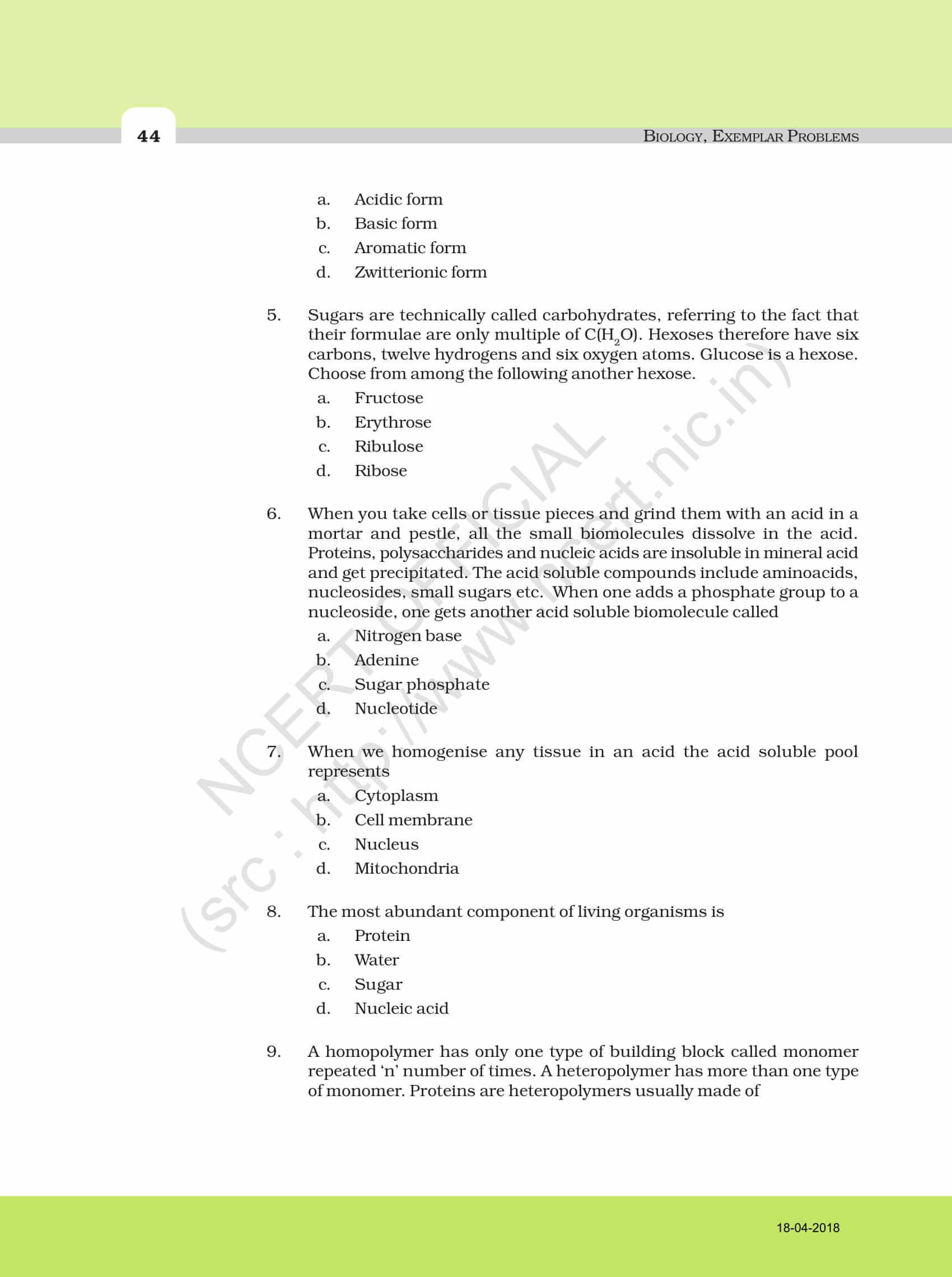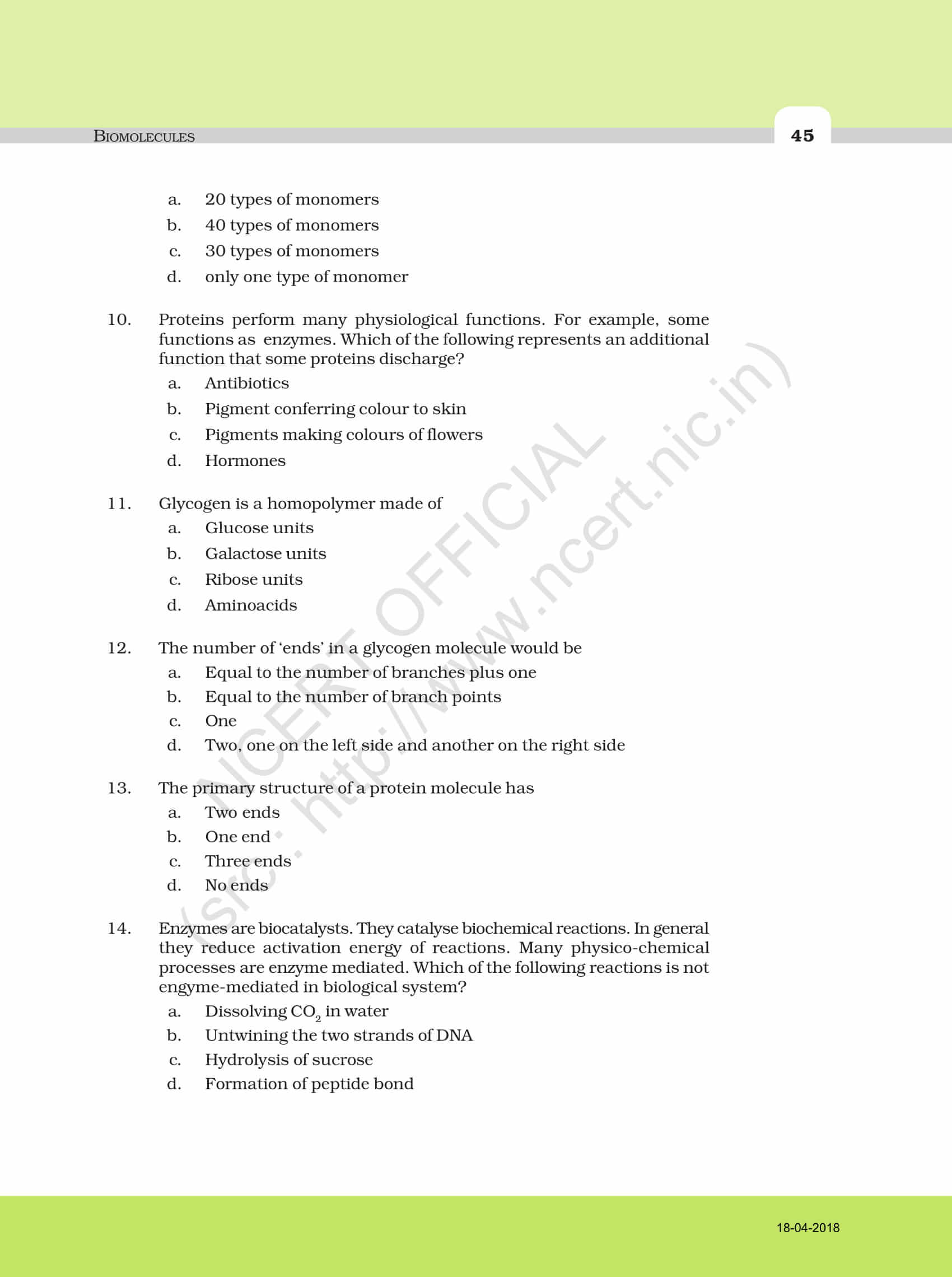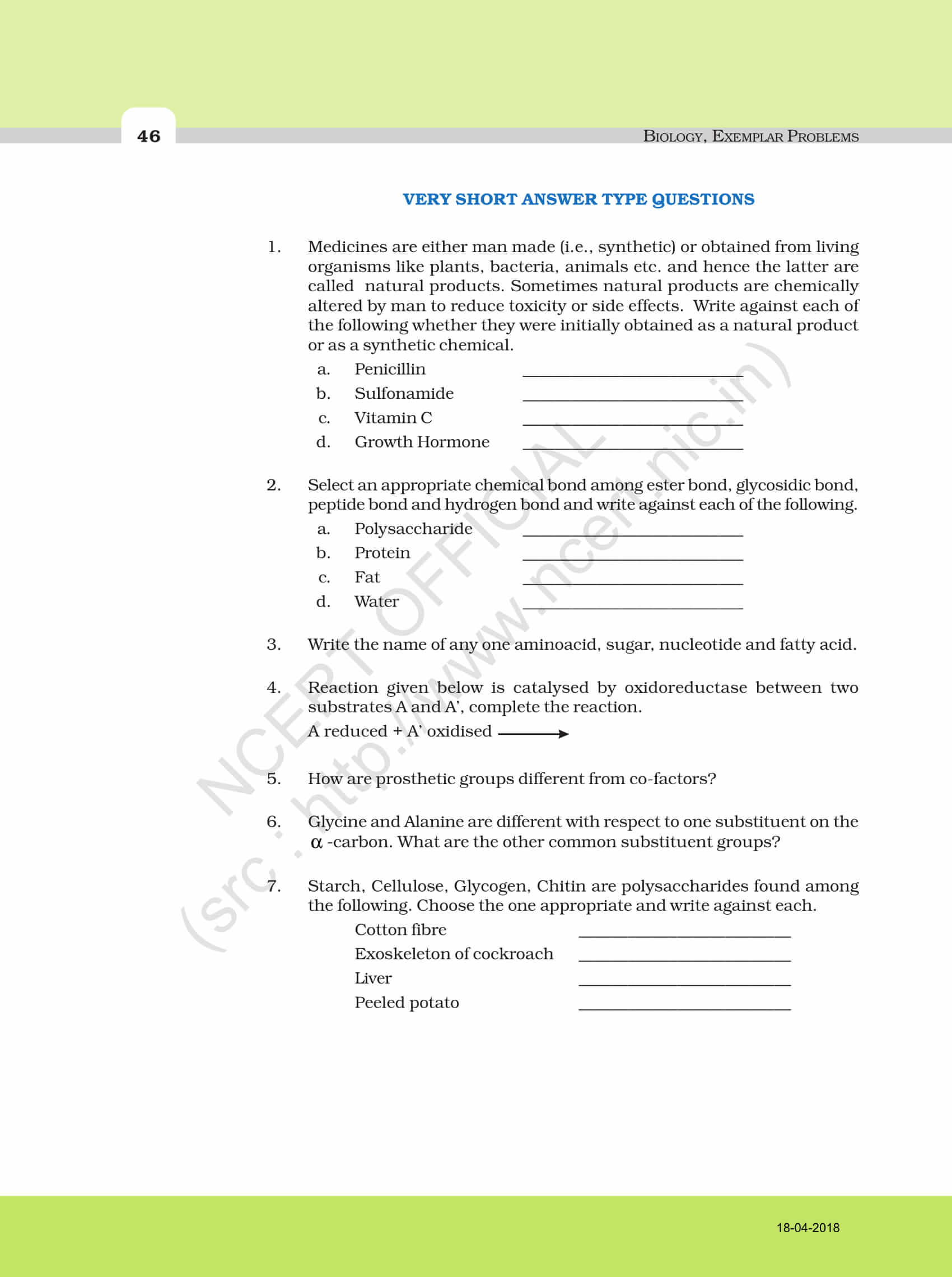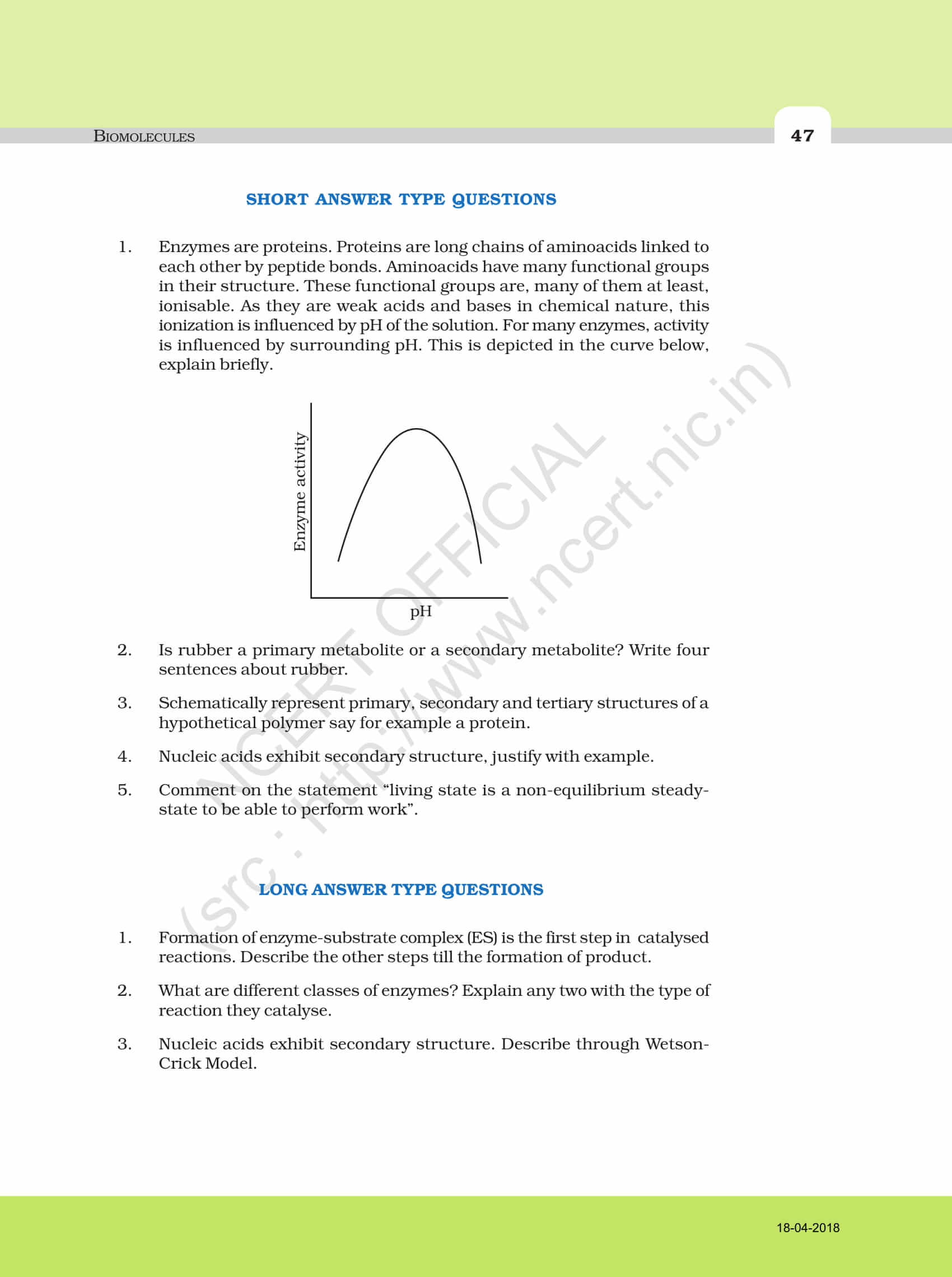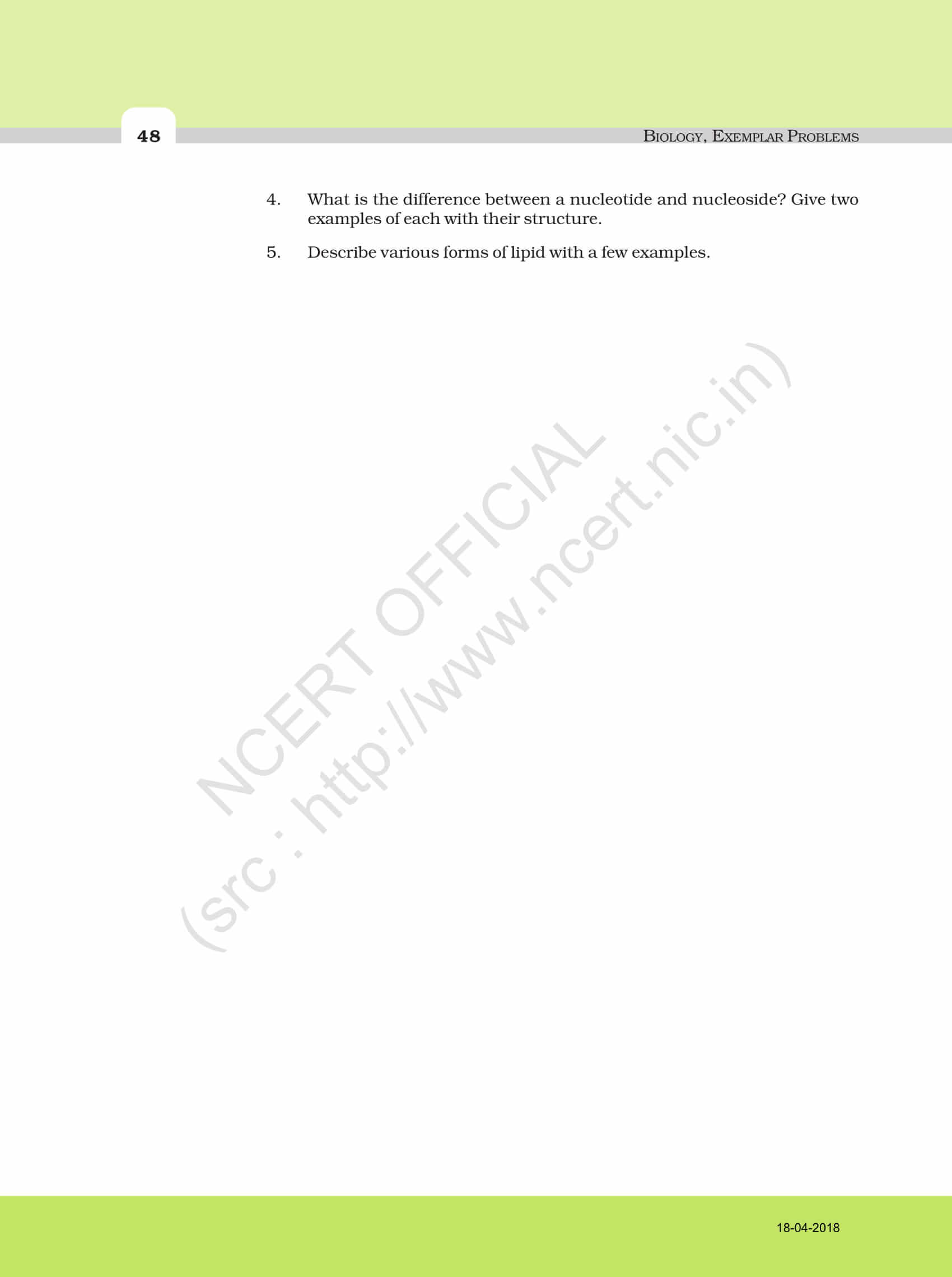 Important parts of Chapter 9 Biomolecules
Analysing Chemical Composition?
Primary and Secondary Metabolites
Bio-macromolecules
Proteins
Polysaccharides
Nucleic Acids
Structure of Proteins
Nature of Bond Linking Monomers in a Polymer
Dynamic State of Body Constituents – Concept of Metabolism
Metabolic Basis for Living
The Living State
Enzymes
BYJU'S  is delivering highly innovative learning content for CBSE students. BYJU'S videos, animations, worksheets, exercises, notes, book, tips and tricks assist the students in understanding the concepts and to clear their doubts.