NCERT Exemplar for class 11 Biology chapter 13 Photosynthesis in Higher Plants is prepared by highly experienced biology teachers at BYJU'S. These exemplar solutions are the result of thorough research and experience of BYJU'S subject experts. This exemplar bestows you with detailed answers and explanation to question provided in NCERT exemplar
book.
NCERT Exemplar for class 11 Biology chapter 13 pdf comprises of respiration in plants ncert exemplar prepared by BYJU'S experts, multiple choice questions on respiration, respiration in plants mcq for neet, neet questions on respiration in plants, respiration balance sheets and respiration class 10 important questions from previous year question papers.
Photosynthesis in higher plants is the main process by which plants, create the essential nutrients for the growth of the plants. In this method, plants utilize the energy emitted from the sunlight and convert carbon dioxide into essential molecules which are needed for growth. Different molecules utilized are enzymes, sugars and chlorophyll which is important for the growth of the plants.
Important topics of chapter 13 photosynthesis
Do Plants Breathe?
Glycolysis
Fermentation
Aerobic Respiration

Tricarboxylic Acid Cycle
Electron Transport System (ETS) and Oxidative Phosphorylation

The Respiratory Balance Sheet
Amphibolic Pathway
Respiratory Quotient.
Download the NCERT Exemplar Class 11 Biology Chapter 13 Photosynthesis in Higher plants, available as a PDF below: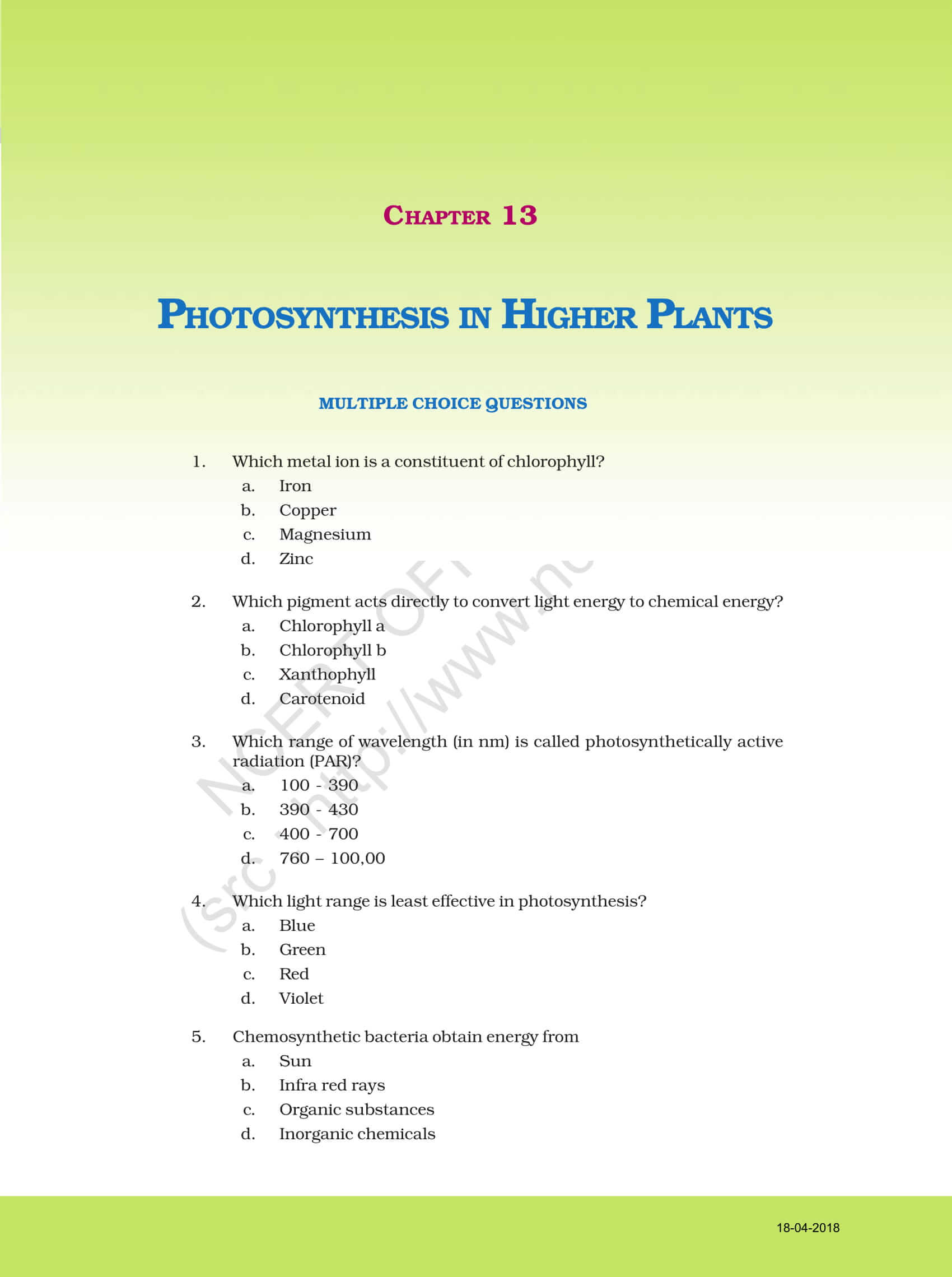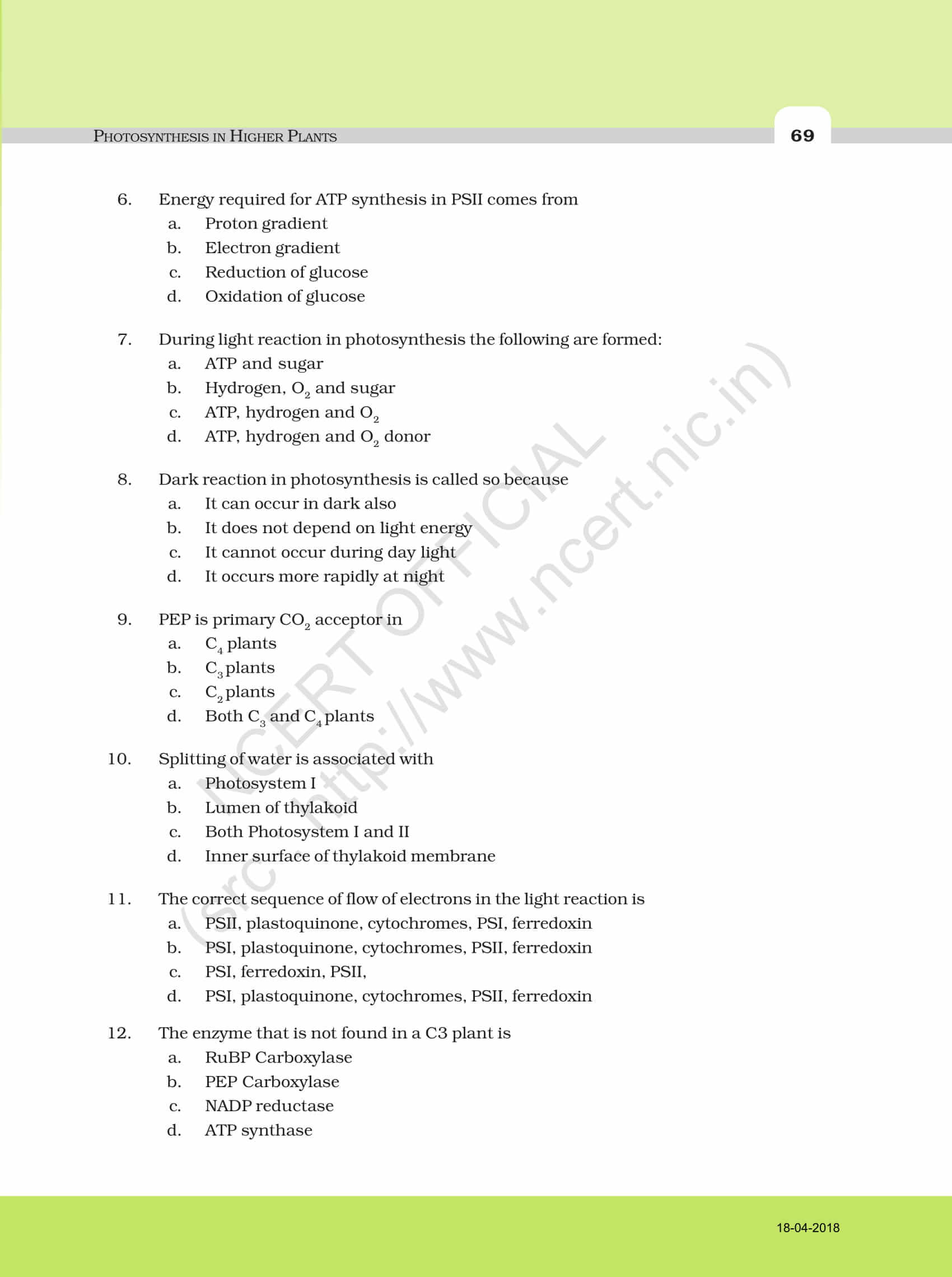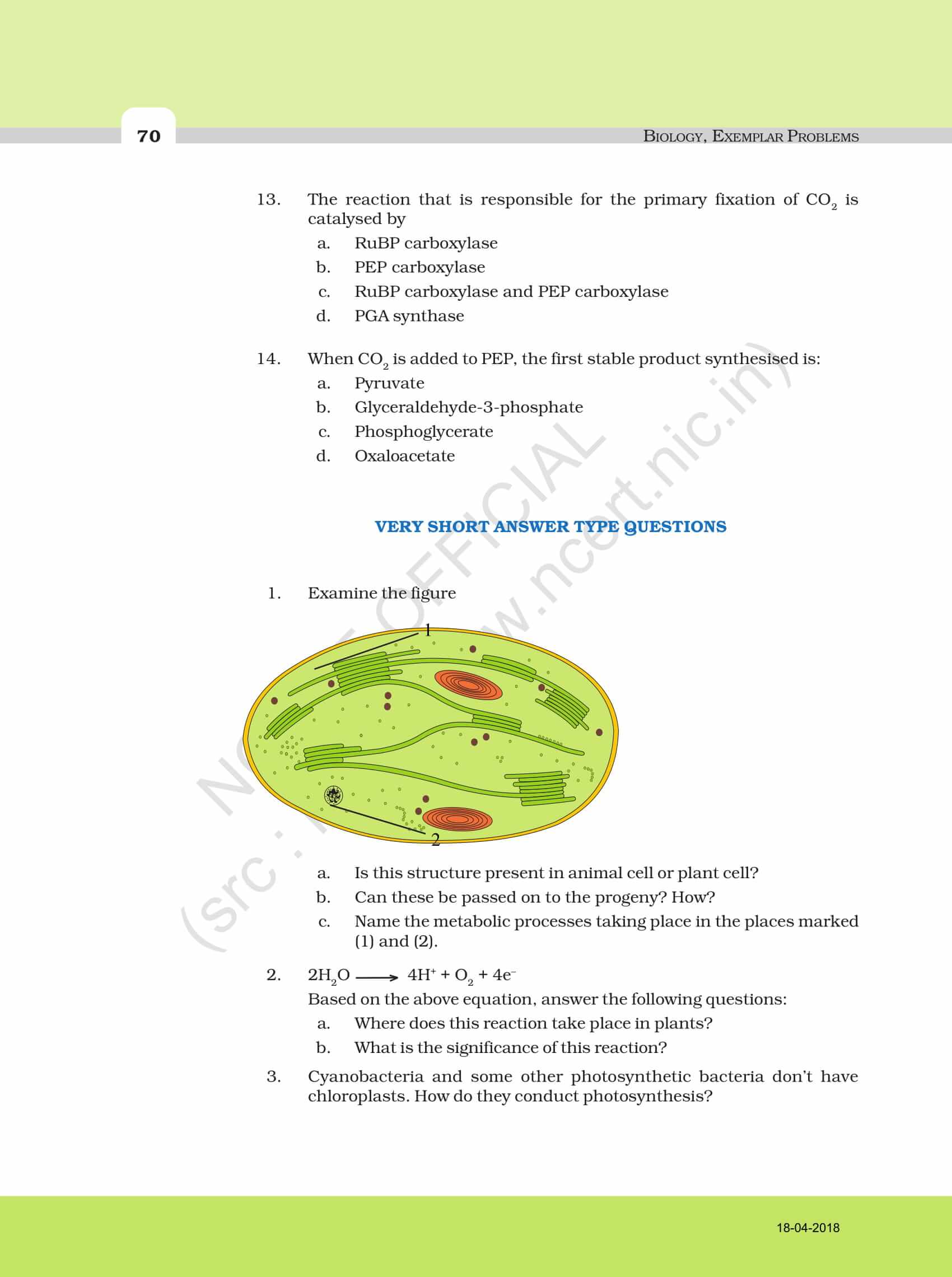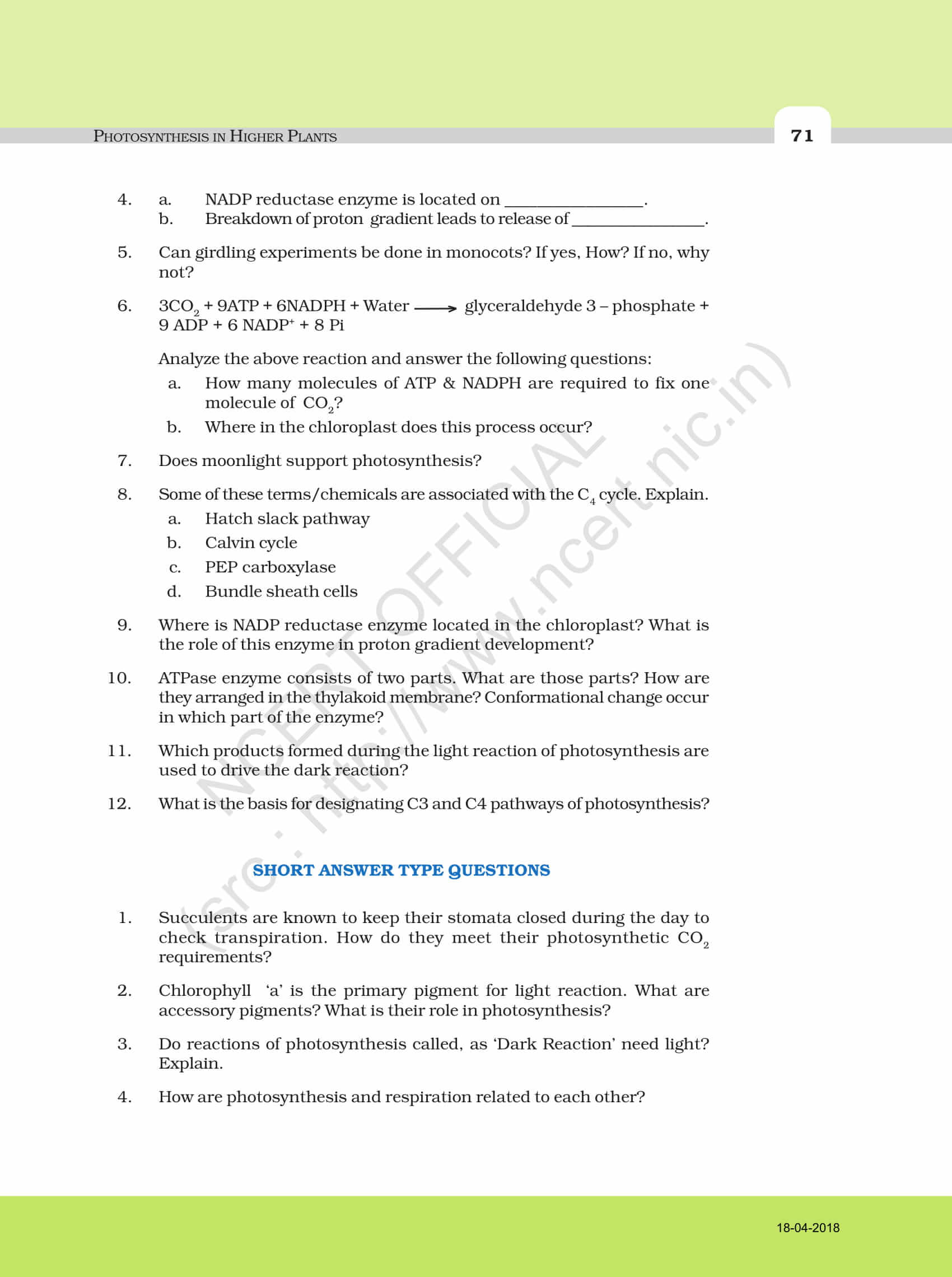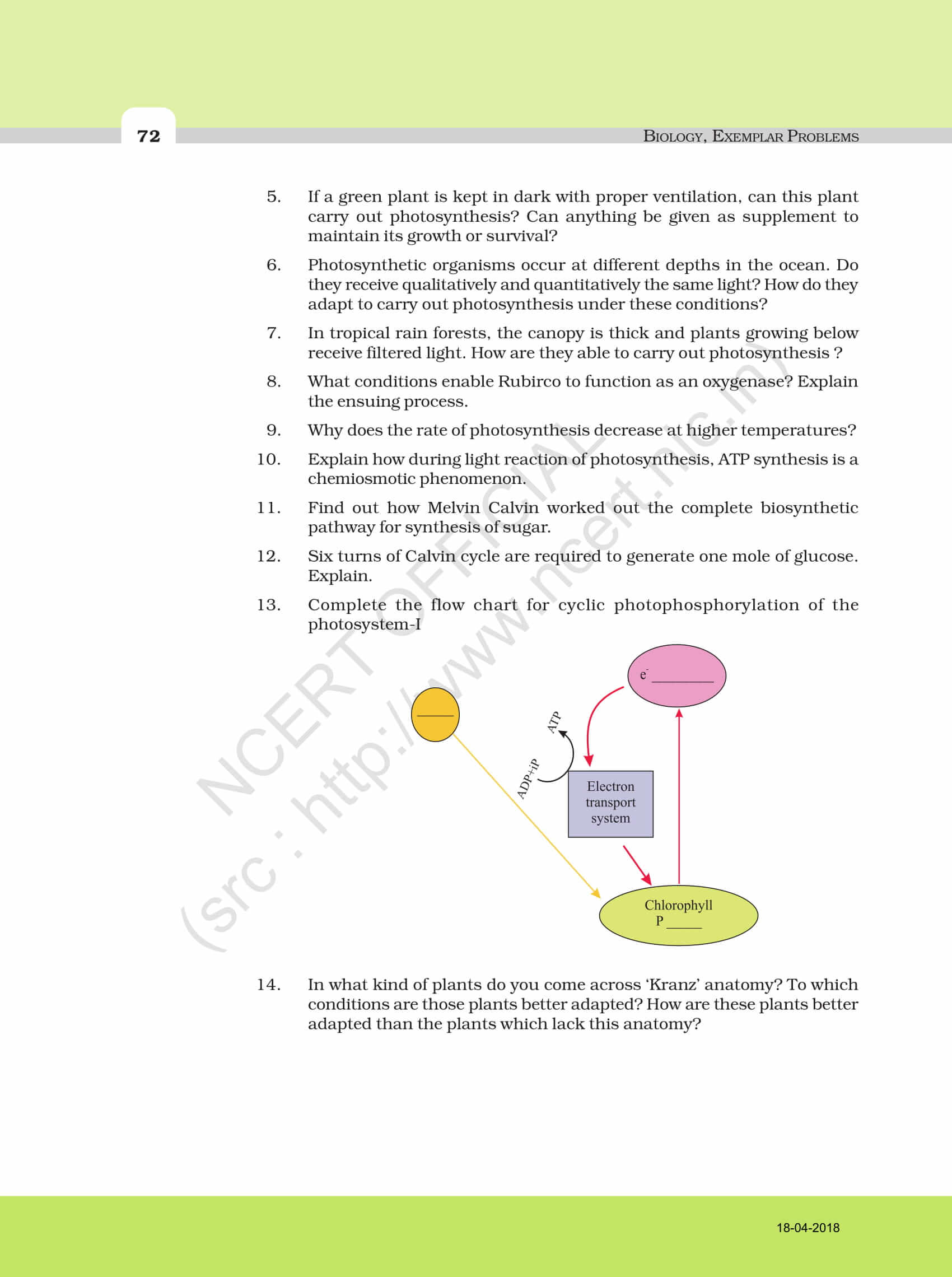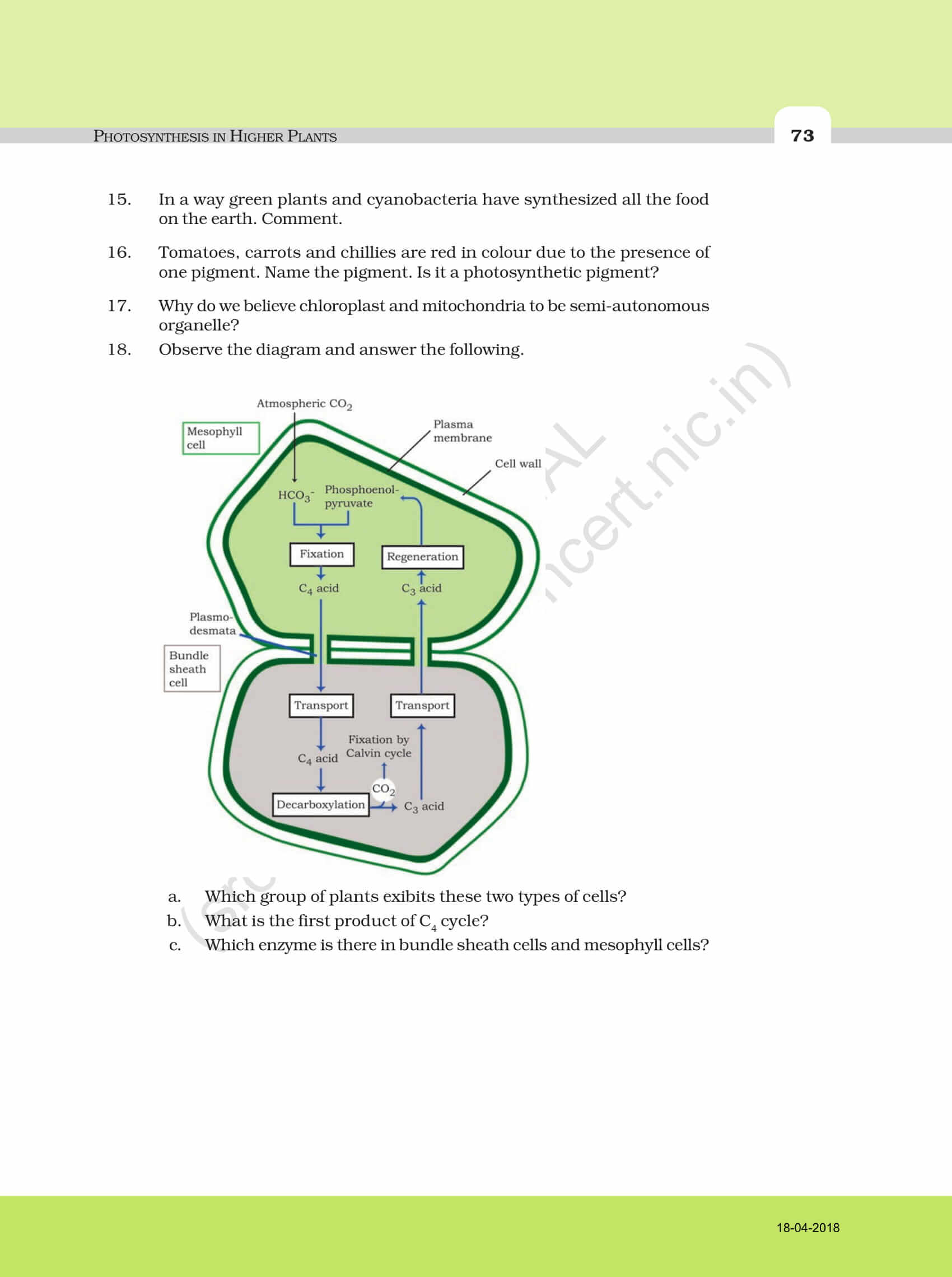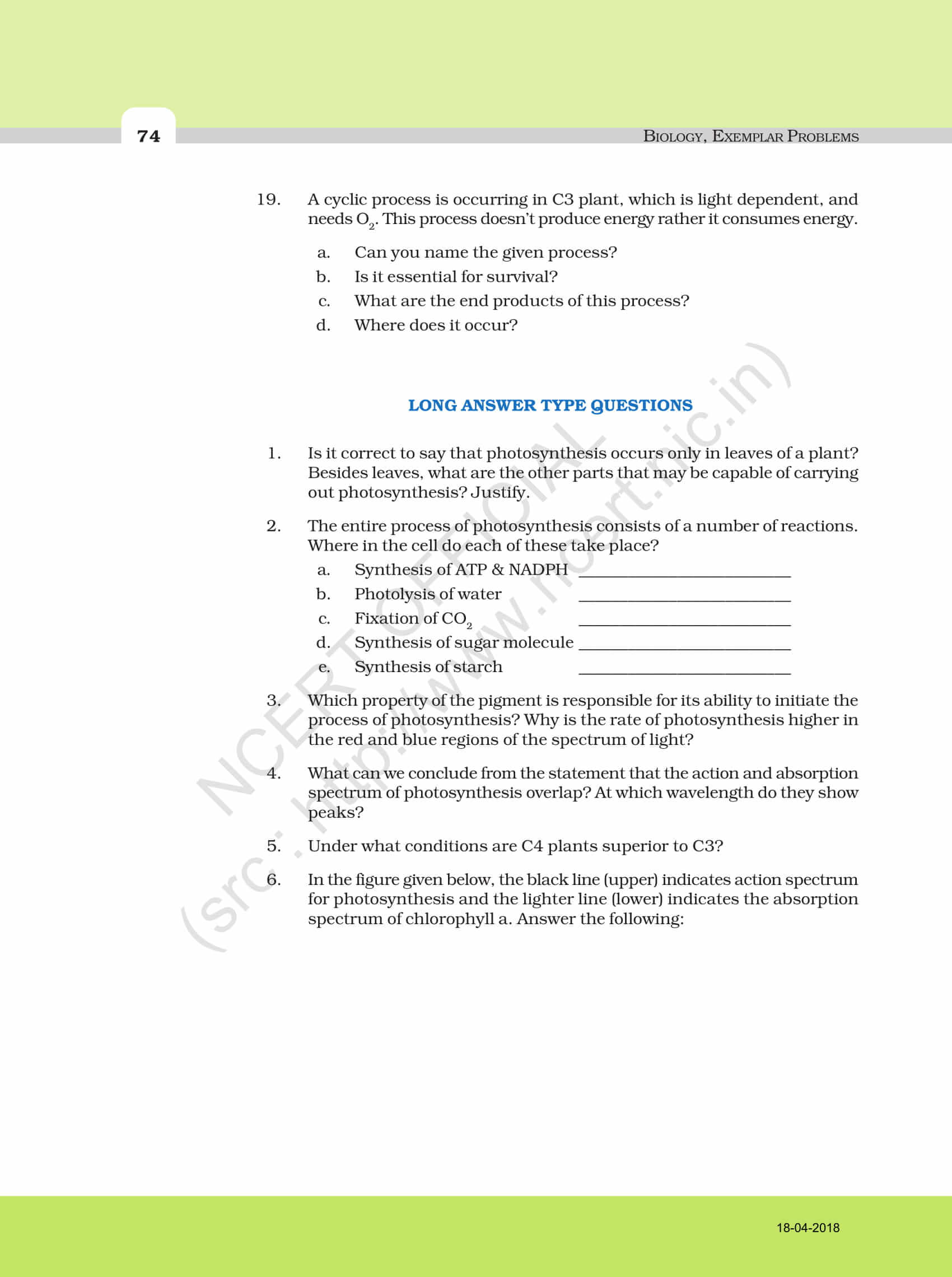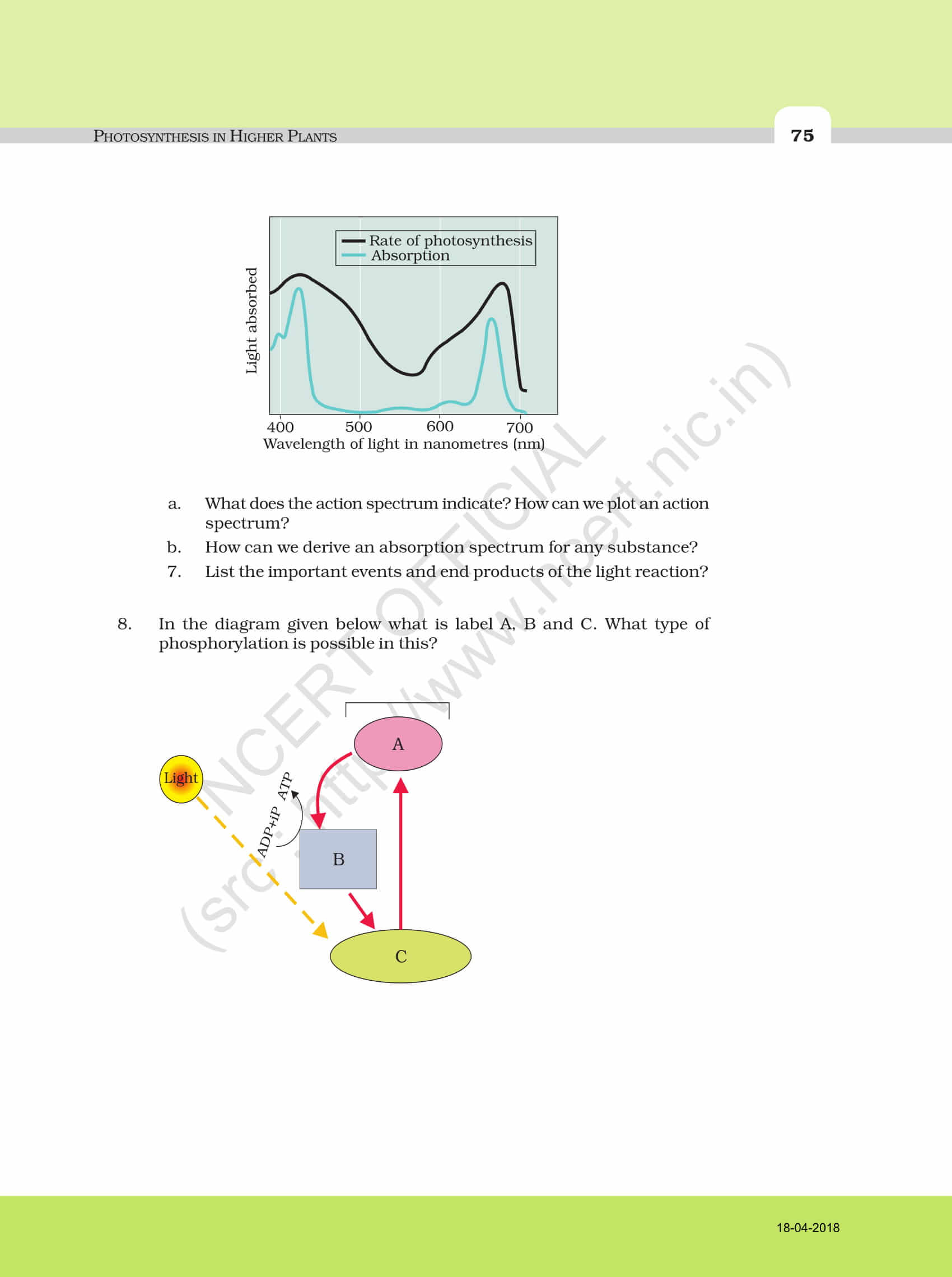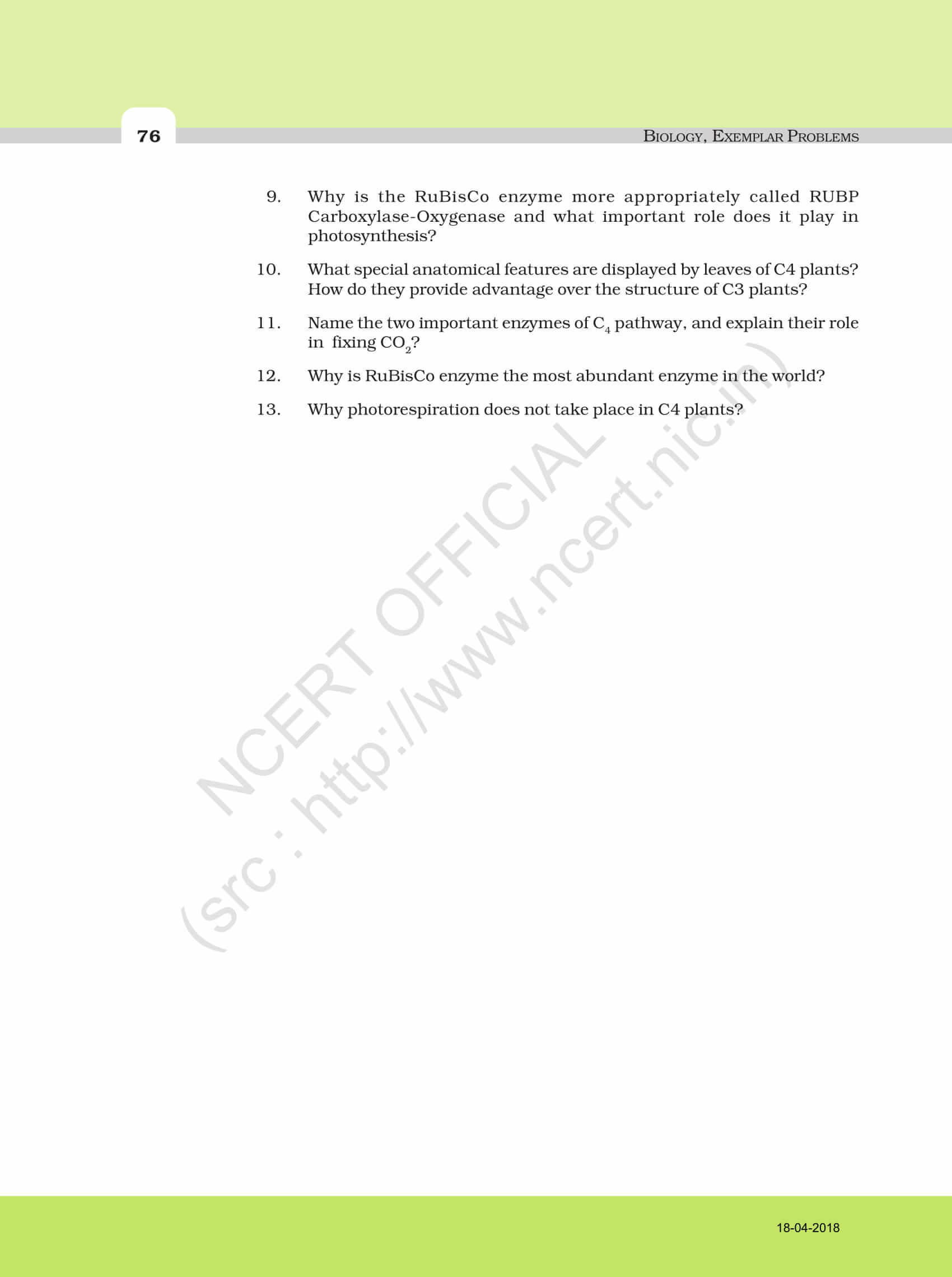 Why Opt for BYJU's?
BYJU'S has highly experienced subject experts of the country on its board. BYJU'S not only provide highly competitive content but also provide support for the students to clear their doubts. Students can contact us any time to ask their doubt and our faculty are more than happy to help you clear your doubts.
To get access to our student portal register with BYJU'S or Download BYJU'S learning App for an effective learning experience.