NCERT Exemplar for class 11 Biology chapter 15 Plant Growth and Development is a crucial study resource needed for the students to prepare well for their CBSE class 11 and graduate entrance examinations.
NCERT Exemplar for class 11 Biology chapter 15 provides class 11 biology chapter 15 exercise solutions which helps you to take out chapter 15 biology class 11 notes which comes handy when you revise for the examinations.
Plant Growth and Development describes the various changes plants go through from their early conception as seeds to fully fledged plants. Growth of a plant can simply be defined as the increase in the size of an organ or the whole plant itself. It is one of the most basic aspects of living beings and plants possess meristems at certain locations, which are solely responsible for the growth of the plants.
Important topics of Chapter 15 Plant Growth and Development
Plant Growth Generally is Indeterminate

Growth is Measurable
Phases of Growth
Growth Rates
Conditions for Growth

Differentiation, Dedifferentiation and Redifferentiation
Development
Plant Growth Regulators

Characteristics
The Discovery of Plant Growth Regulators
Physiological Effects of Plant Growth Regulators

Photoperiodism
Vernalisation.
To know more, download the NCERT Exemplar Class 11 Biology Chapter 15 Plant growth and Development, present as a PDF below :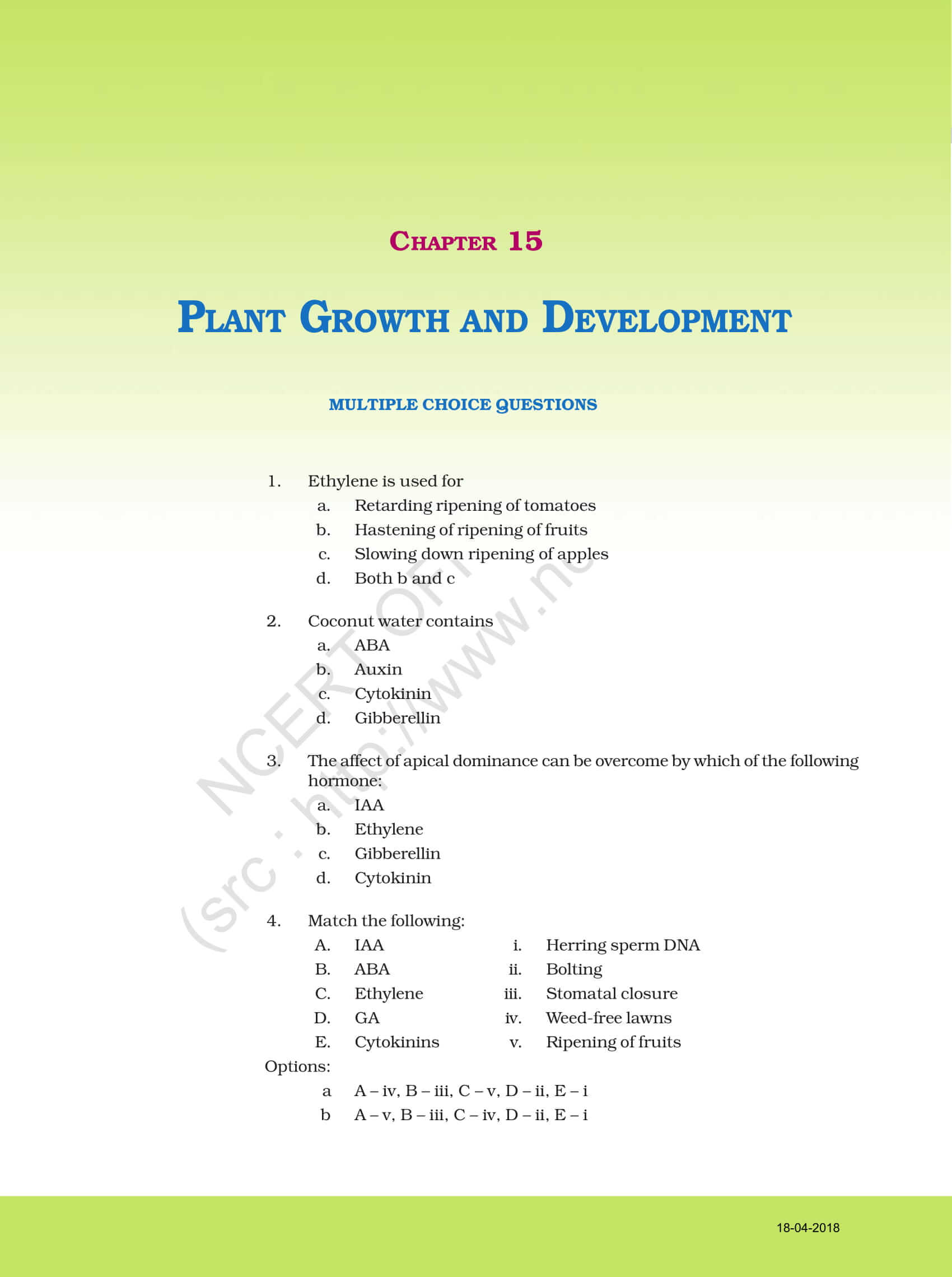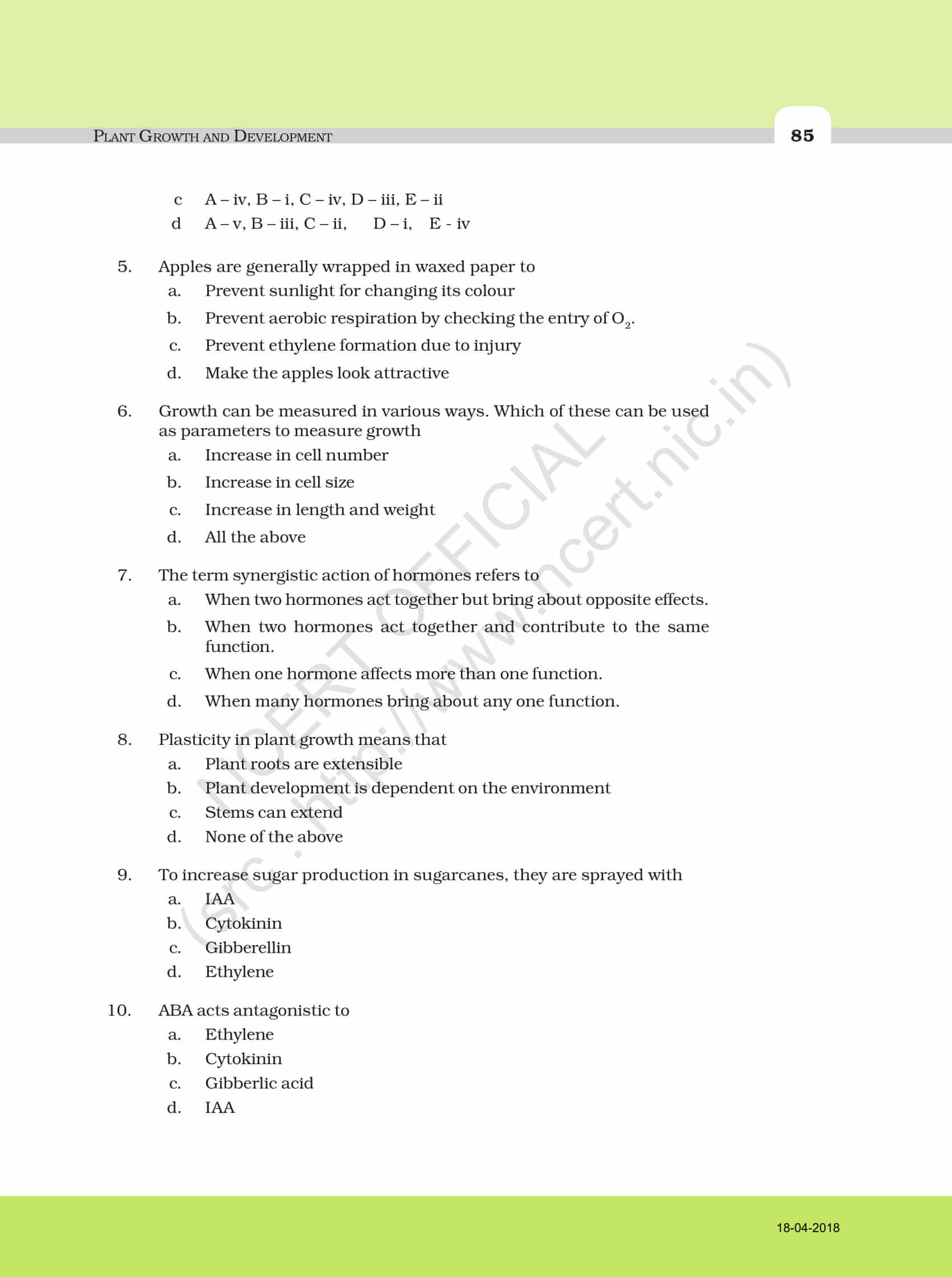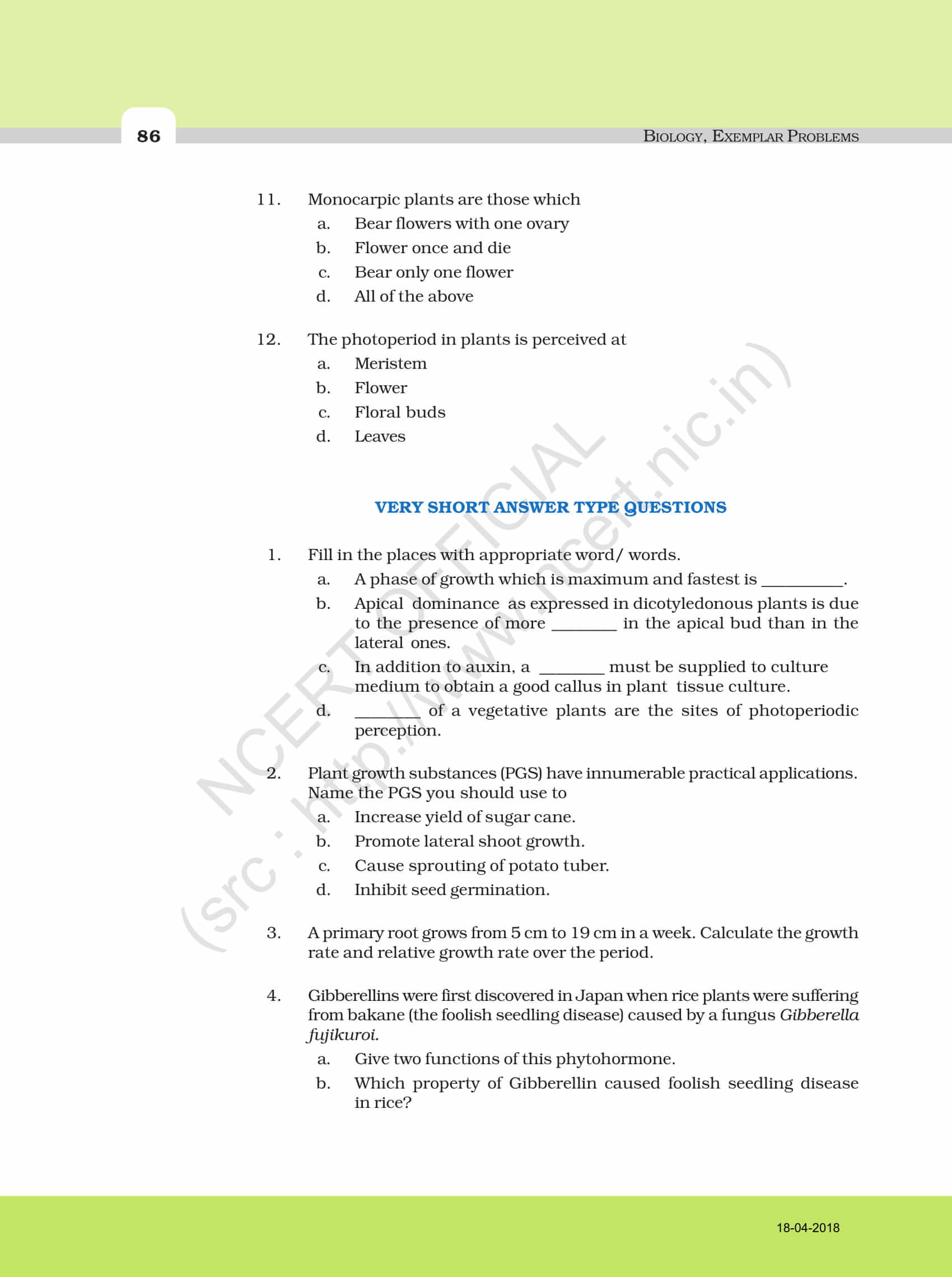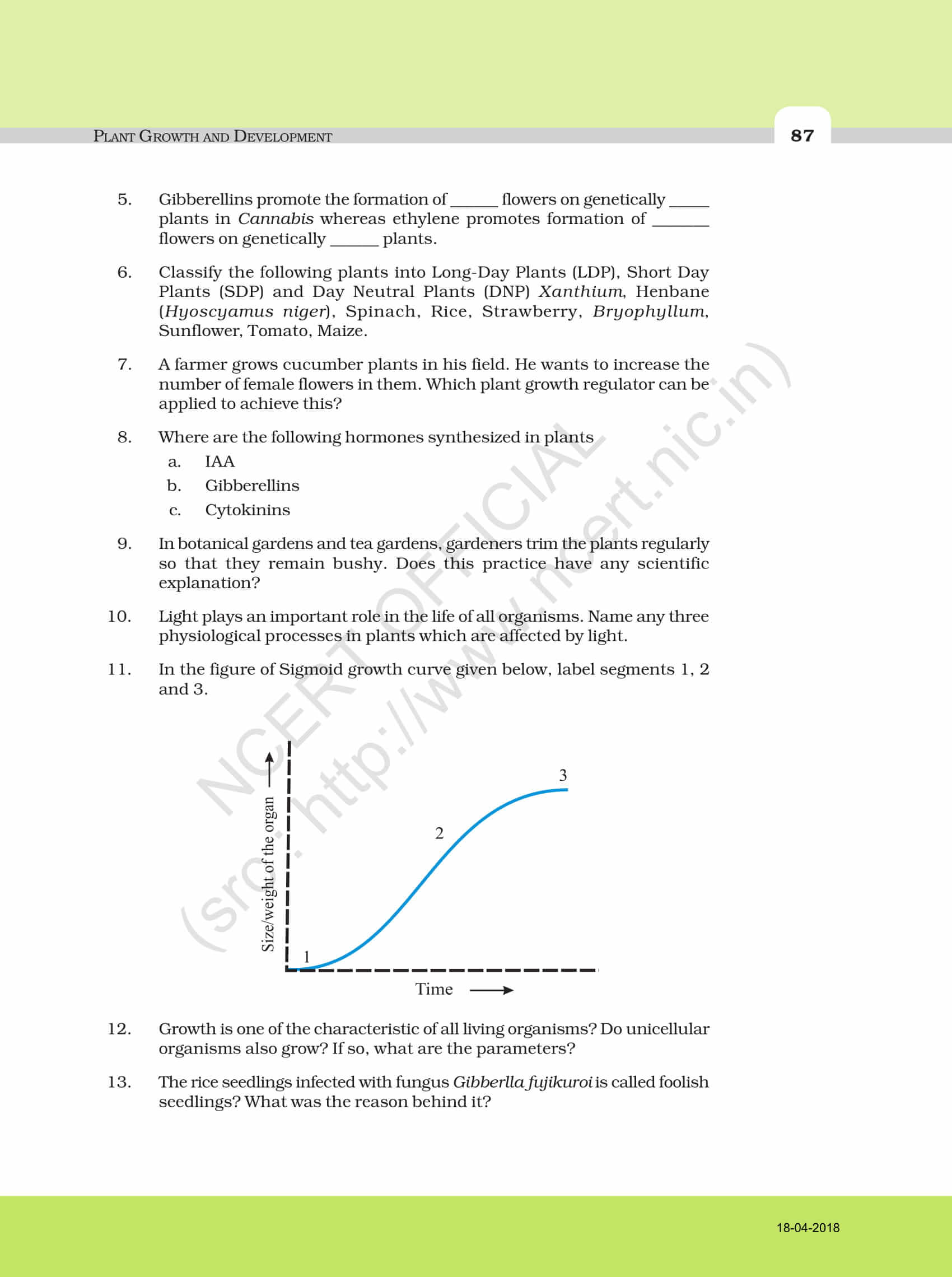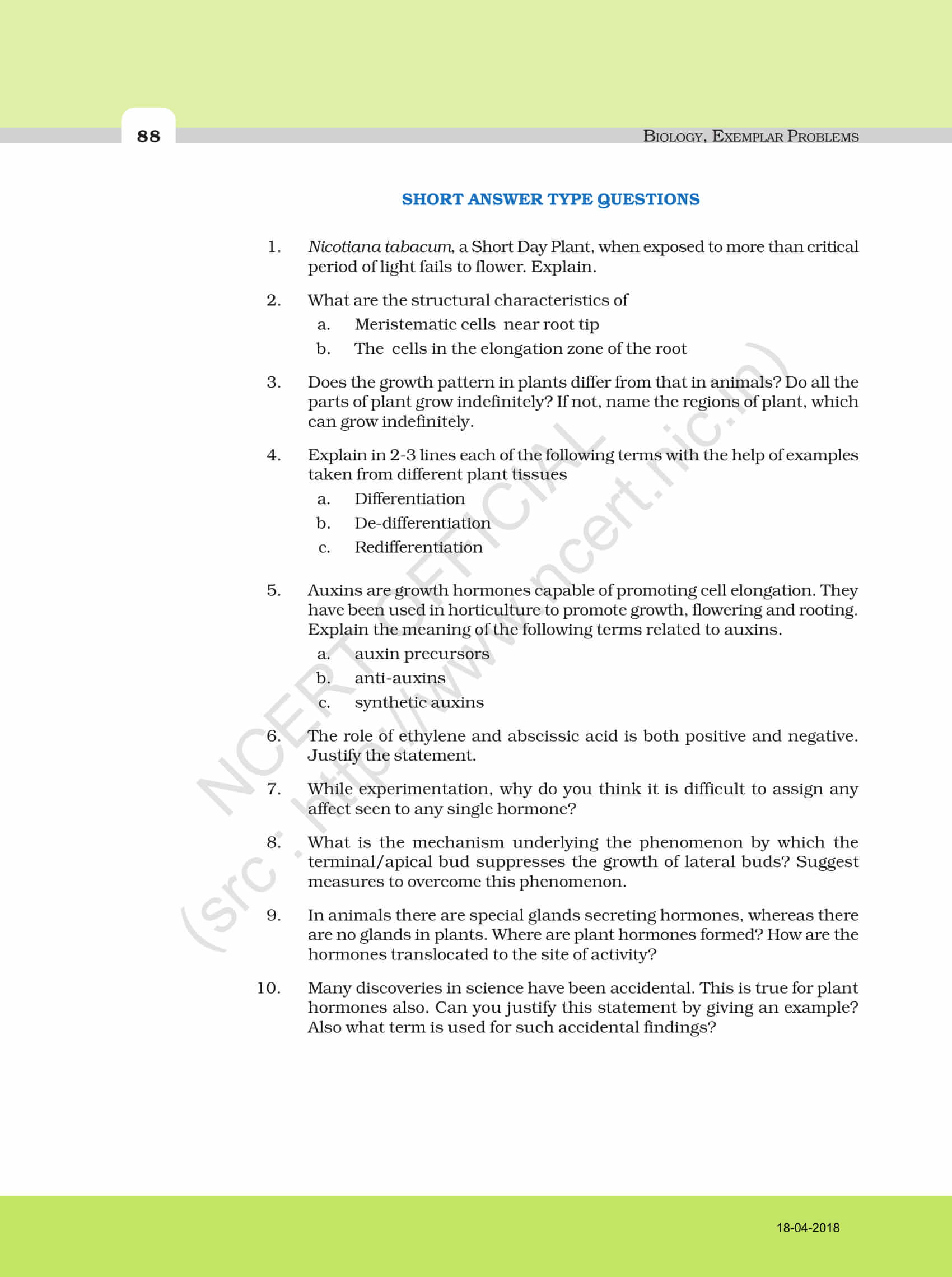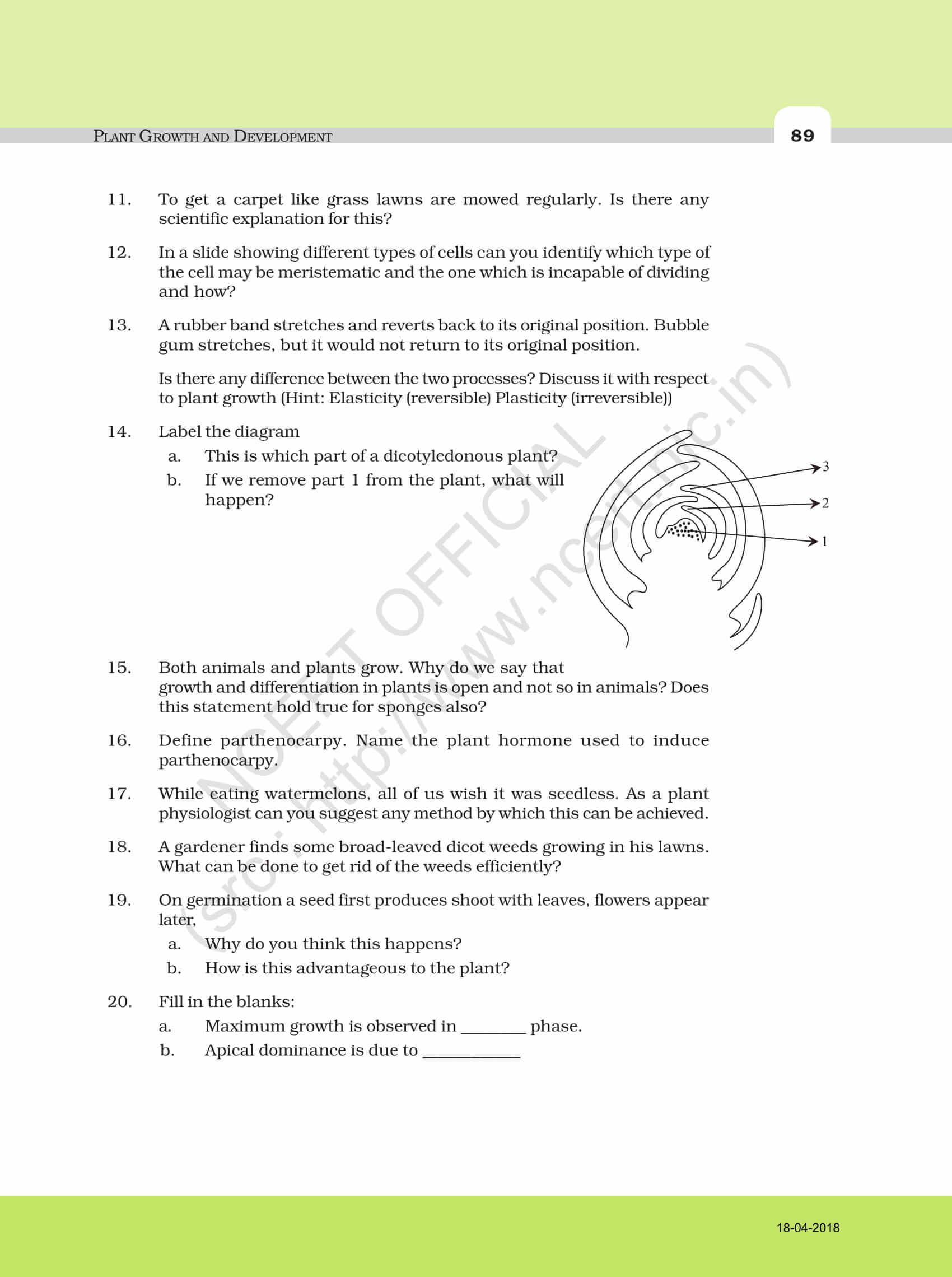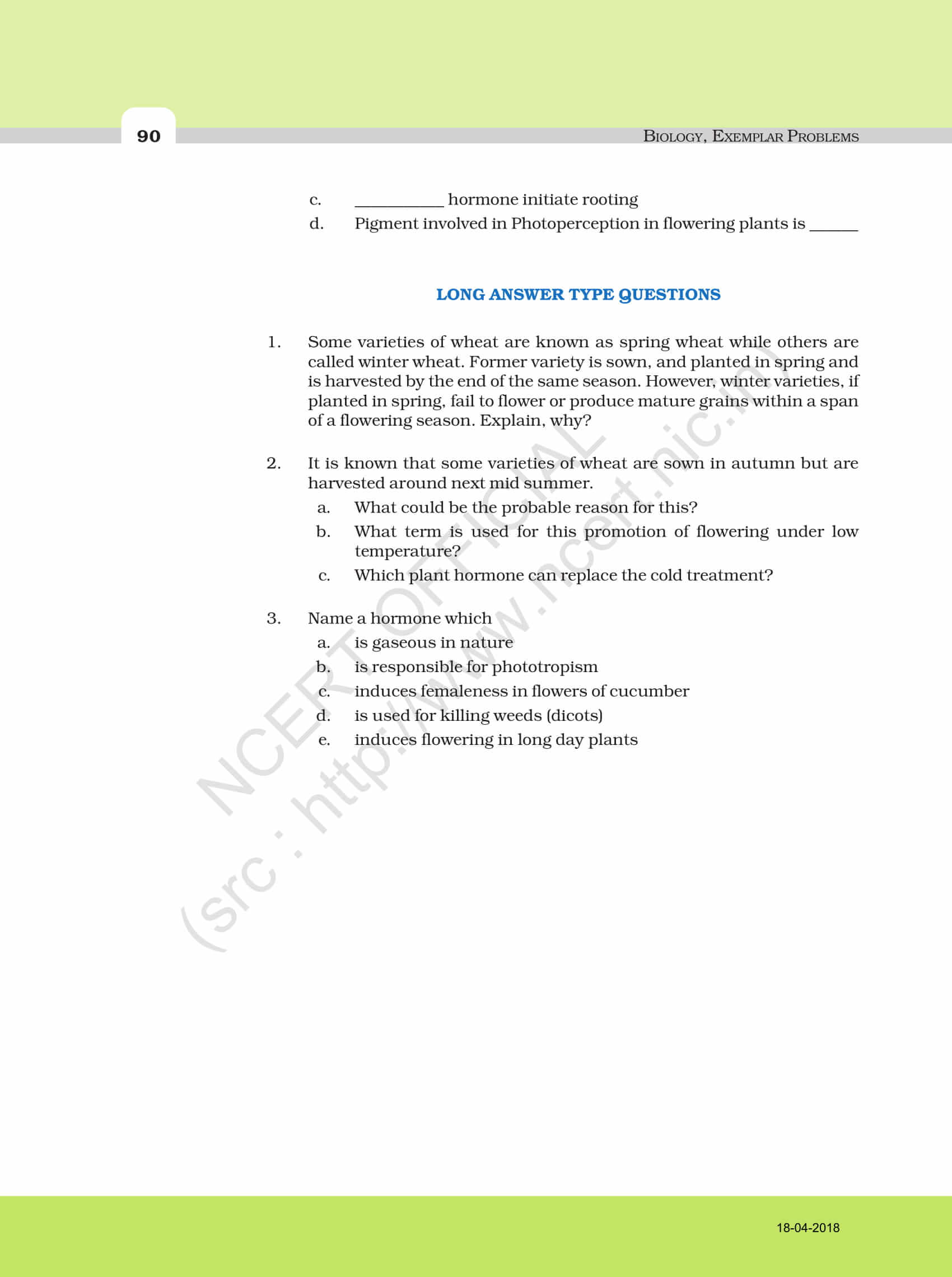 Why to Opt BYJU's?
Biology is a theoretical subject, hence you need a lot of study materials for understanding the concepts; but choosing the right study material to study is a challenge. In order to help you study and understand Class 11 biology topics, BYJU'S bring videos, animations, exercises, worksheets, NCERT Solutions, NCERT exemplars, tips and tricks.
In order to get Access to all the study material provided by us register with BYJU'S or download BYJU'S learning App.