NCERT Exemplar for class 11 Biology chapter 8 Cell structure and functions provide detailed explanations for the questions provided in the NCERT exemplar book. Studying this exemplar in detail will make you tuned in with the important topics of the chapter.
NCERT Exemplar for class 11 Biology chapter 8 pdf comprises of answers to the question in NCERT exemplar book, questions on cell structure and function, cell structure and function quiz, worksheet on cell structure and function, cell structure and functions class 8 Important questions with answers, Exercises and Cell the unit of life class 11 MCQS
Cell the unit of life, talks about the basic component which is responsible for life existing in all species. It is the smallest and most fundamental unit of life which can replicate itself in all known living organisms. The largest cell in the female body is the ovum and the smallest cell in the male body is the sperm. We know that plants and animals are made of cells and can understand all the components within it.
Download the PDF of NCERT Exemplar Class 11 Biology Chapter 8 Cell the unit of life below: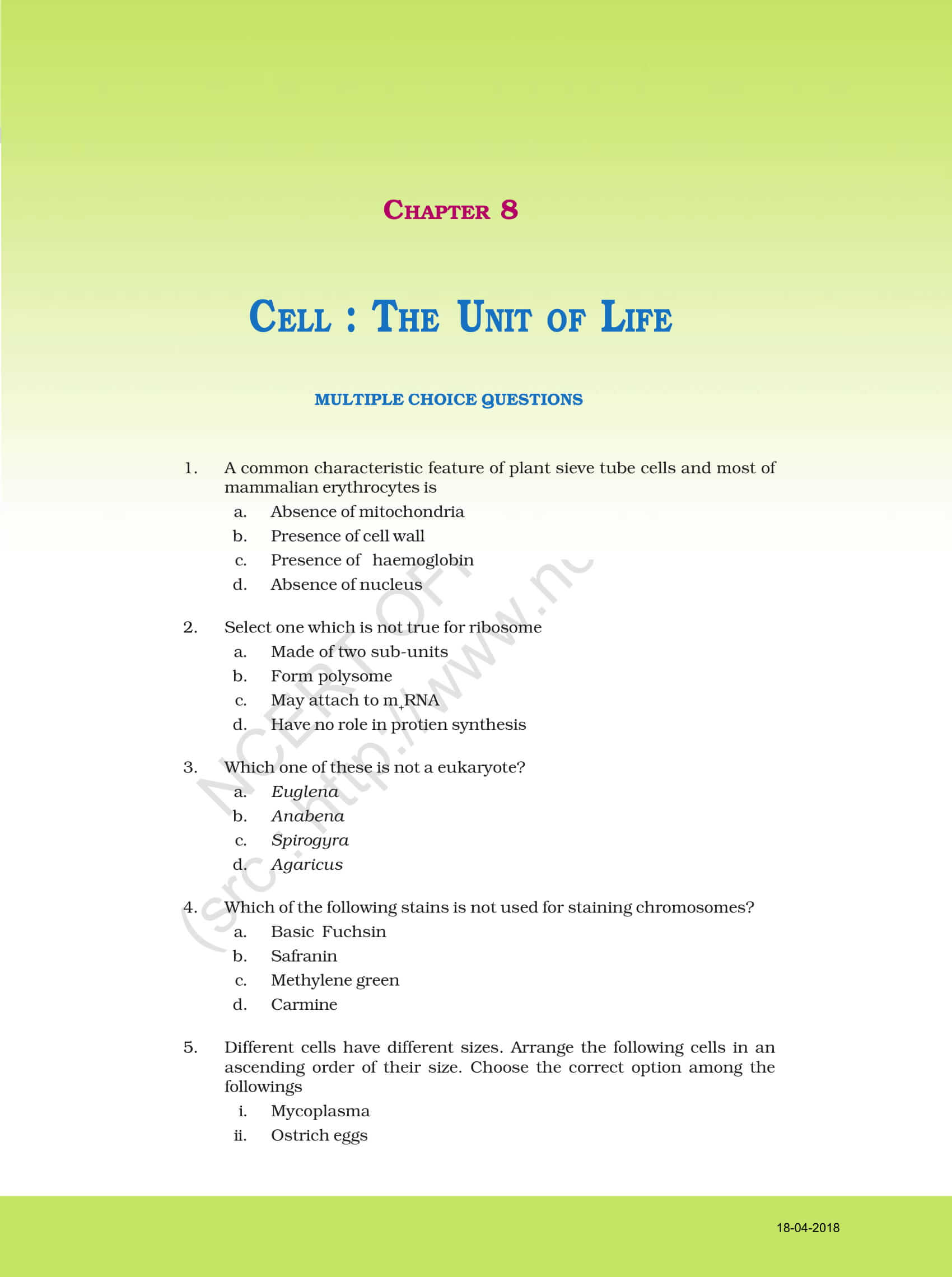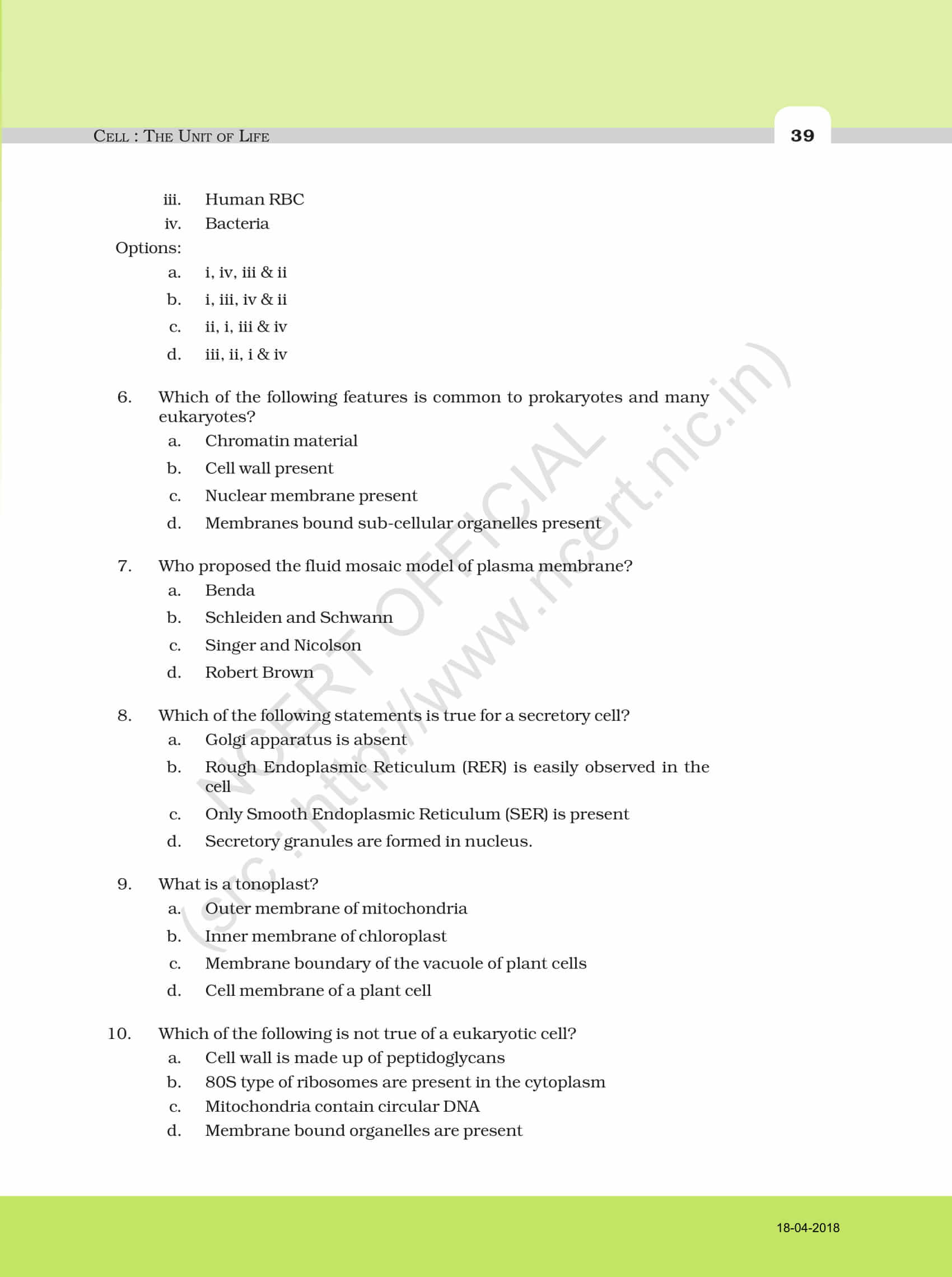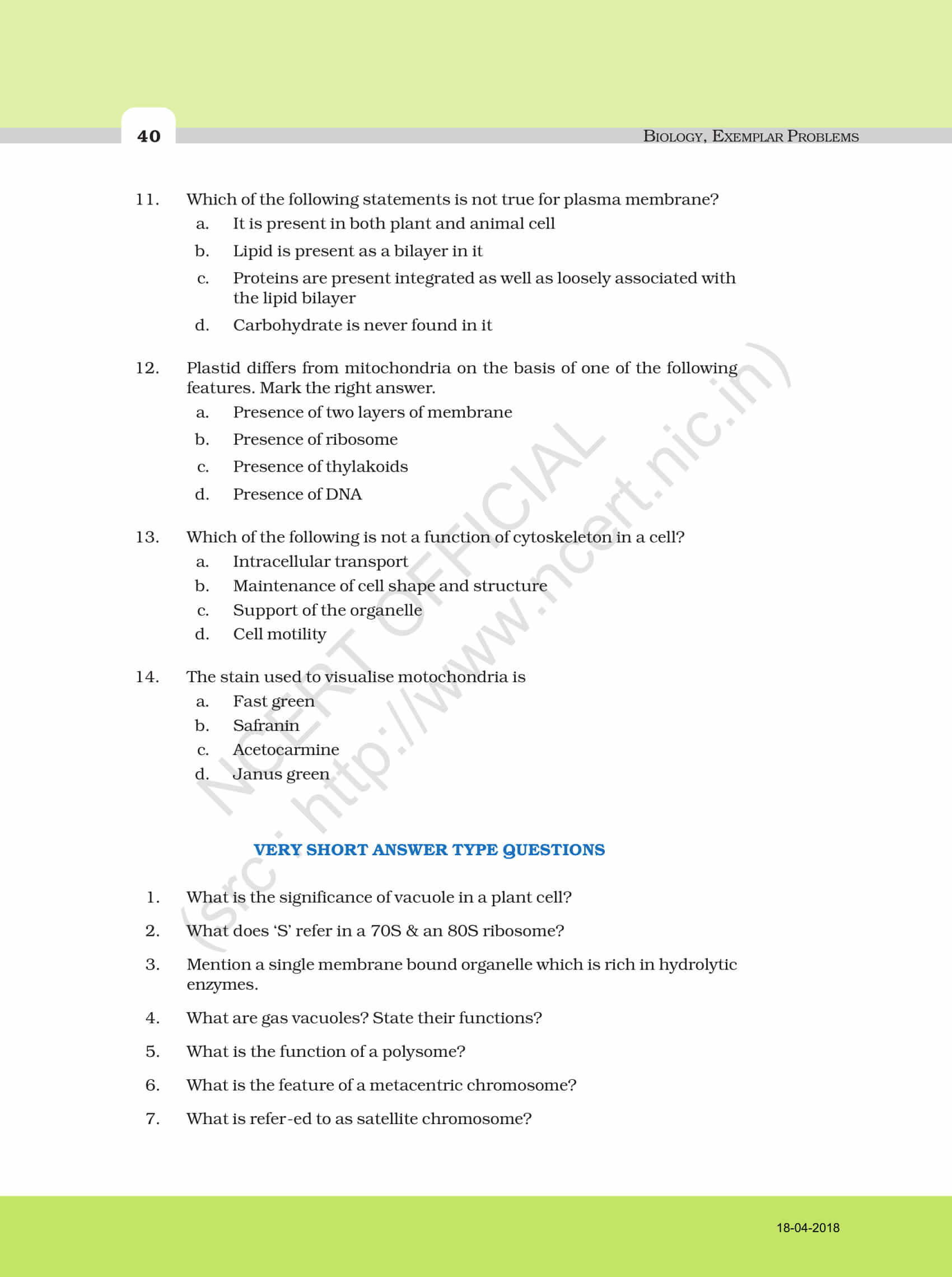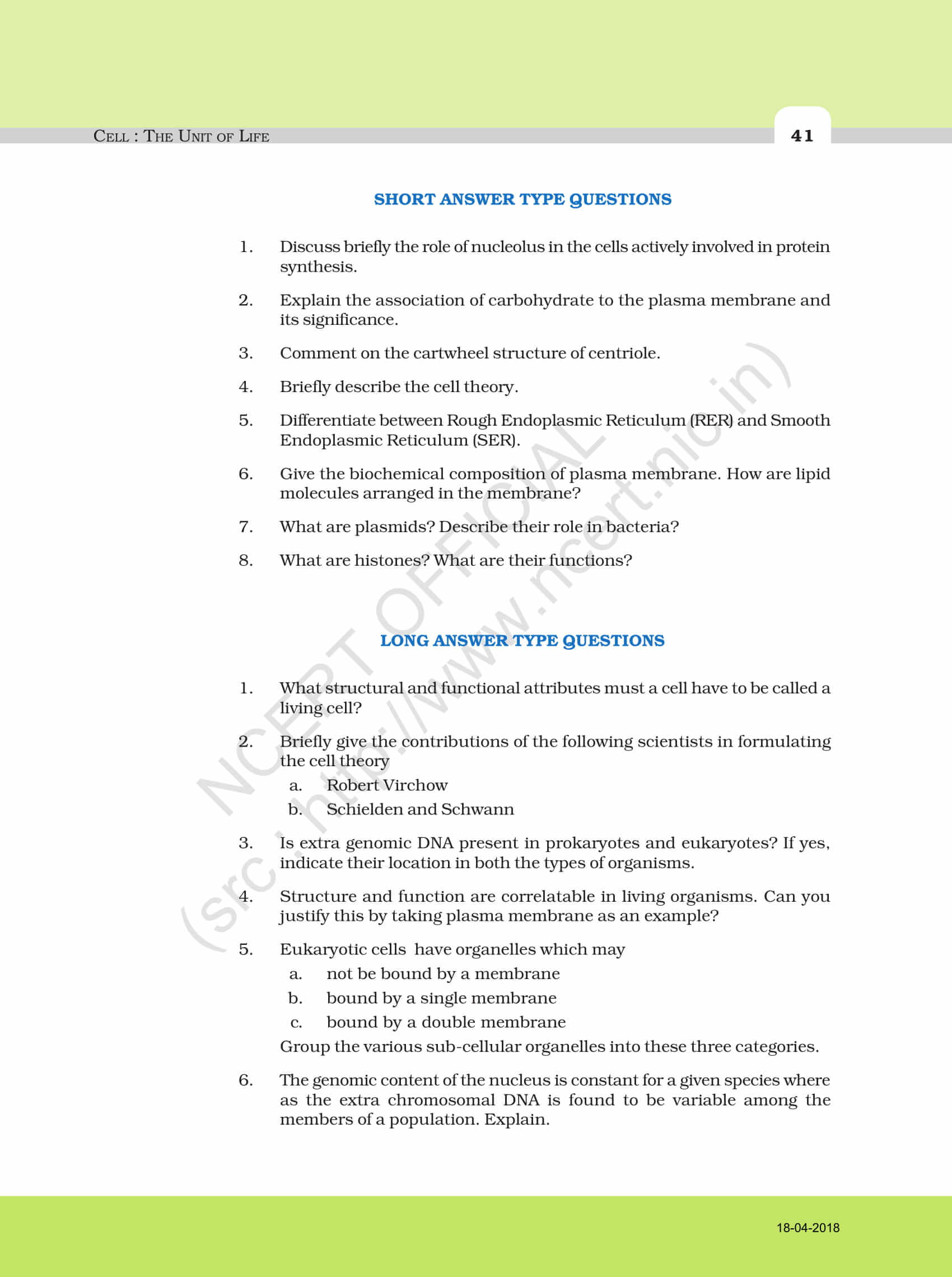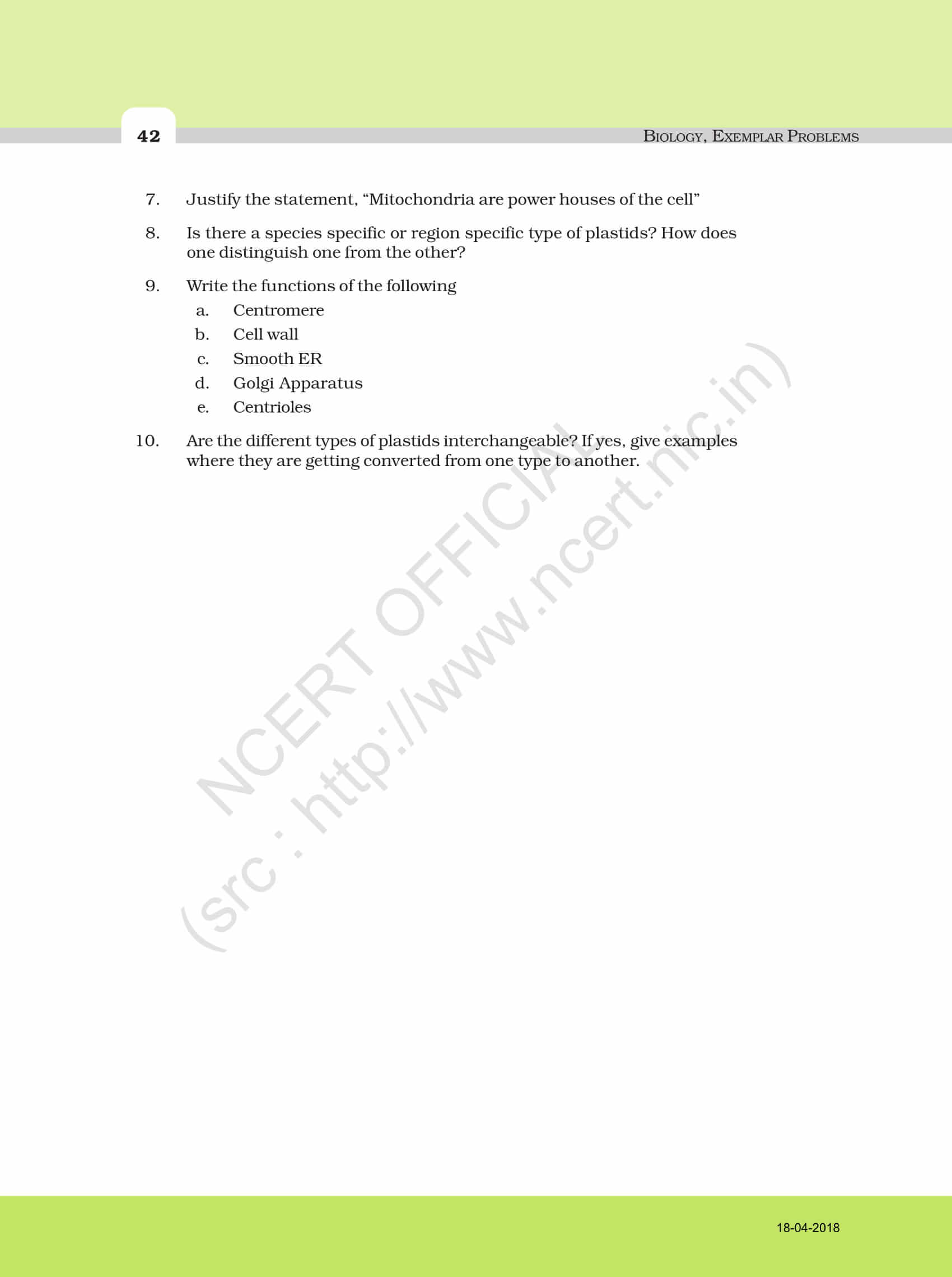 Important topics of class 11 biology chapter 8 Cell The Unit of Life
What is a Cell?
Cell Theory
An Overview of Cell
Prokaryotic Cells

Cell Envelope and its Modifications
Ribosomes and Inclusion Bodies

Eukaryotic Cells

Cell Membrane
Cell Wall
Endomembrane System
Mitochondria
Plastids
Ribosomes
Cytoskeleton
Cilia and Flagella
Centrosome and Centrioles
Nucleus
Microbodies.
BYJU'S is providing the content that will help CBSE class 11 and class 12 that will help the students comprehend the concepts in the syllabus. To clear all your doubts on in Biology syllabus BYJU'S created videos and animations which will help you understand and remember the concepts for a very long period.