NCERT Exemplar for class 11 Biology chapter 1 The Living World NCERT is one of the best tools to prepare for the CBSE class 11 and entrance examination.NCERT exemplars for Class 11 Biology Chapter 1 deals with Nutrition in plants. This is very important from the point of the exam which introduces you to the basic knowledge of the living world.
The NCERT Class 11 Biology chapter 1 exemplar provided below to help students in understanding the concepts more effectively. This solution comprises of answers to questions in NCERT exemplar book together with important questions from previous year question papers. Exercises and worksheets provided in this exemplar will assist you in gaining advanced knowledge of the concepts involved in class 11 Biology chapter 1.
The living world talks about the different living organisms living together in an ecosystem. Some of the different types of spaces where life exists are sea, deserts, freshwater and warm water springs. In order to categorize anything as living, they need to have certain qualities which are;
Response to Stimuli
Growth
Reproduction
Metabolism
Check out the PDF of NCERT Exemplar Class 11 Biology Chapter 1 the Living World available below: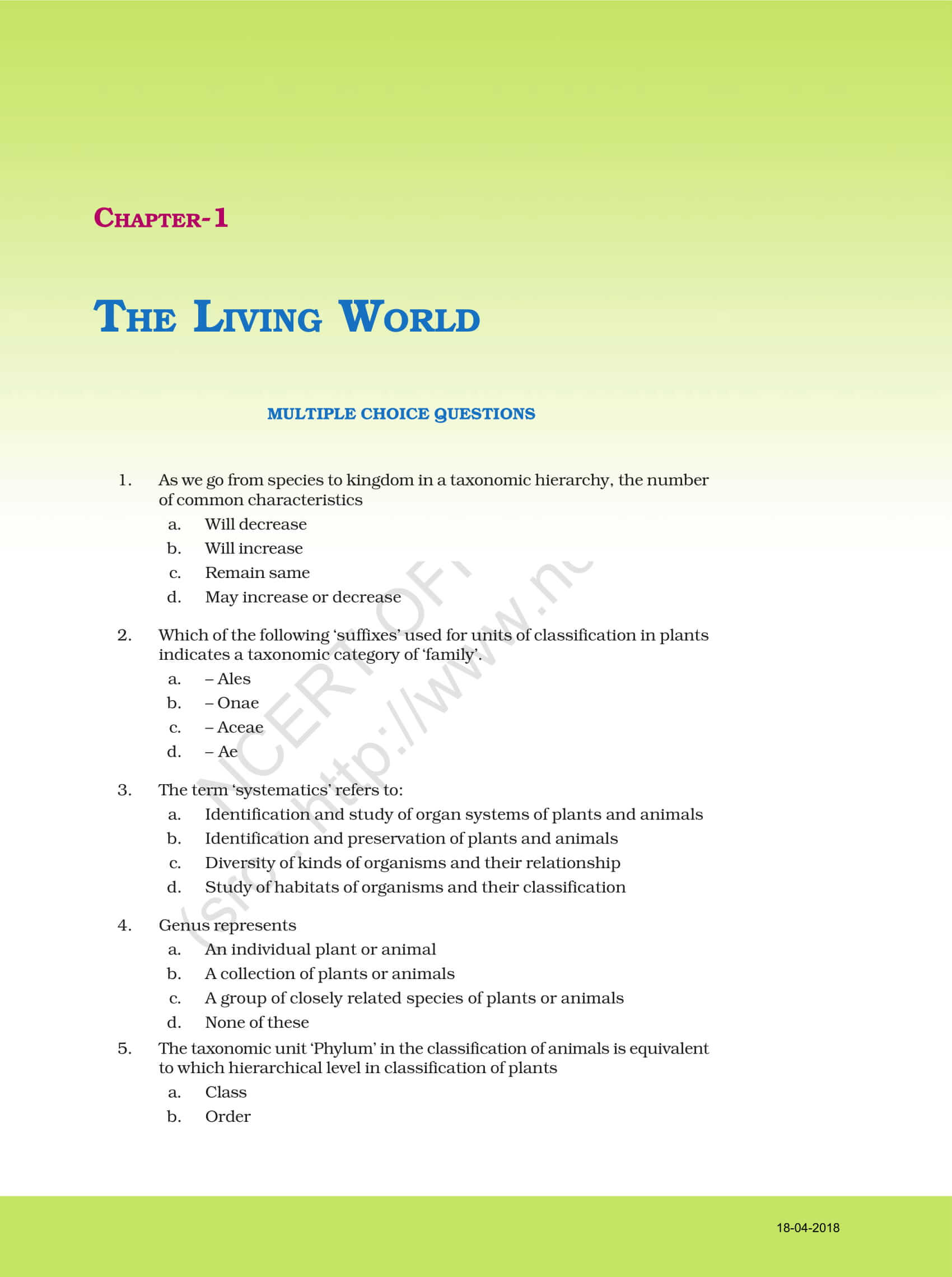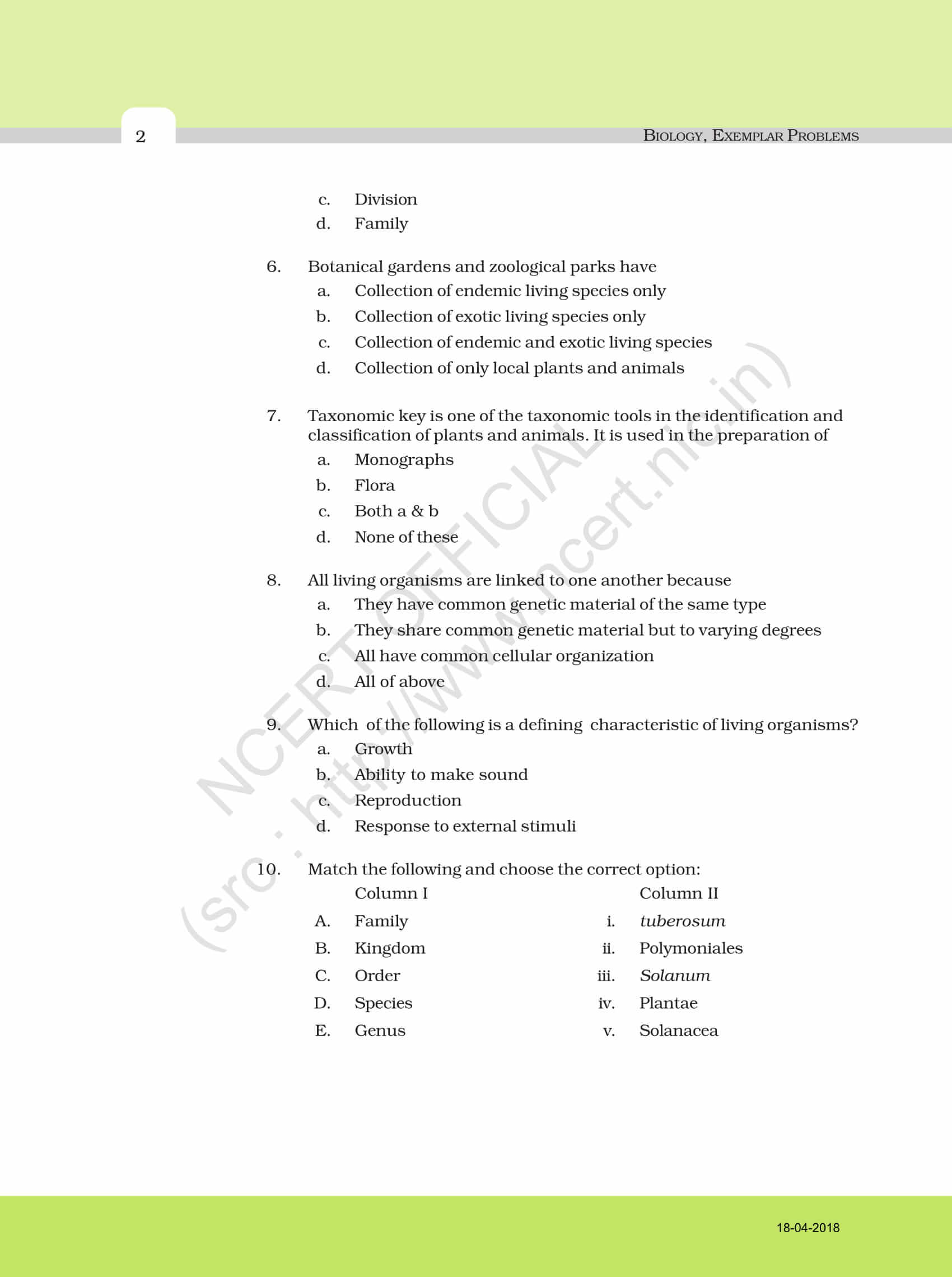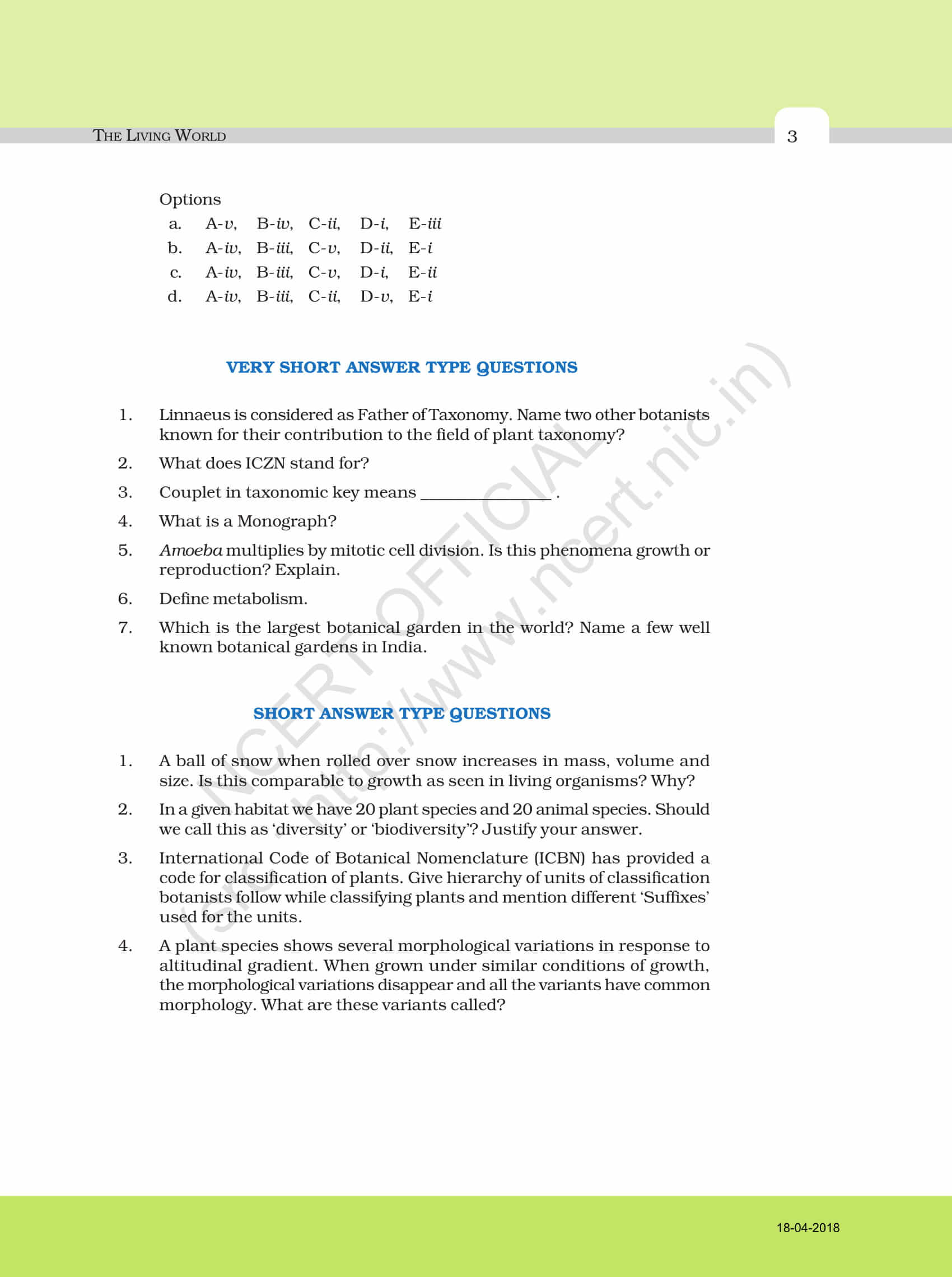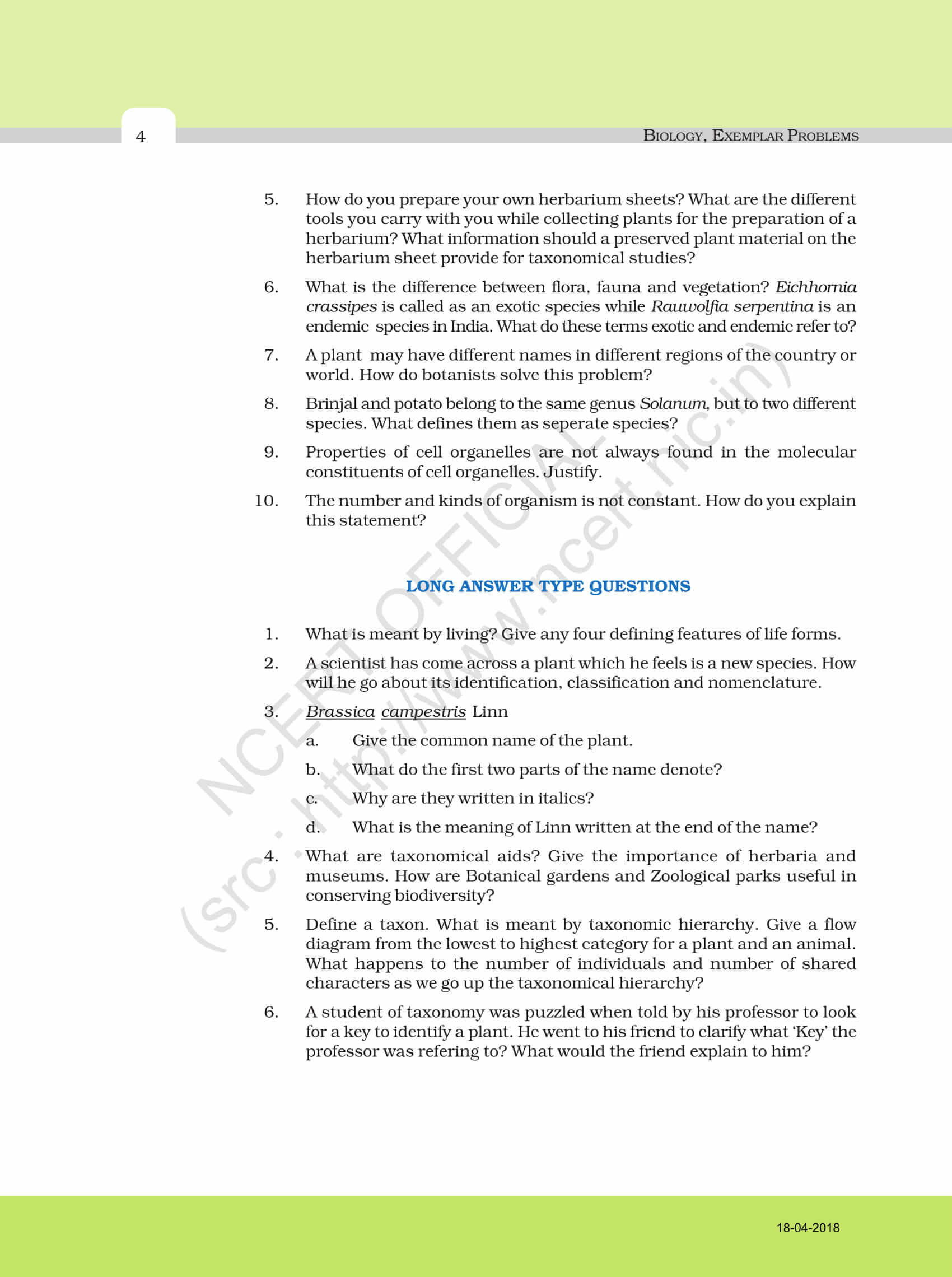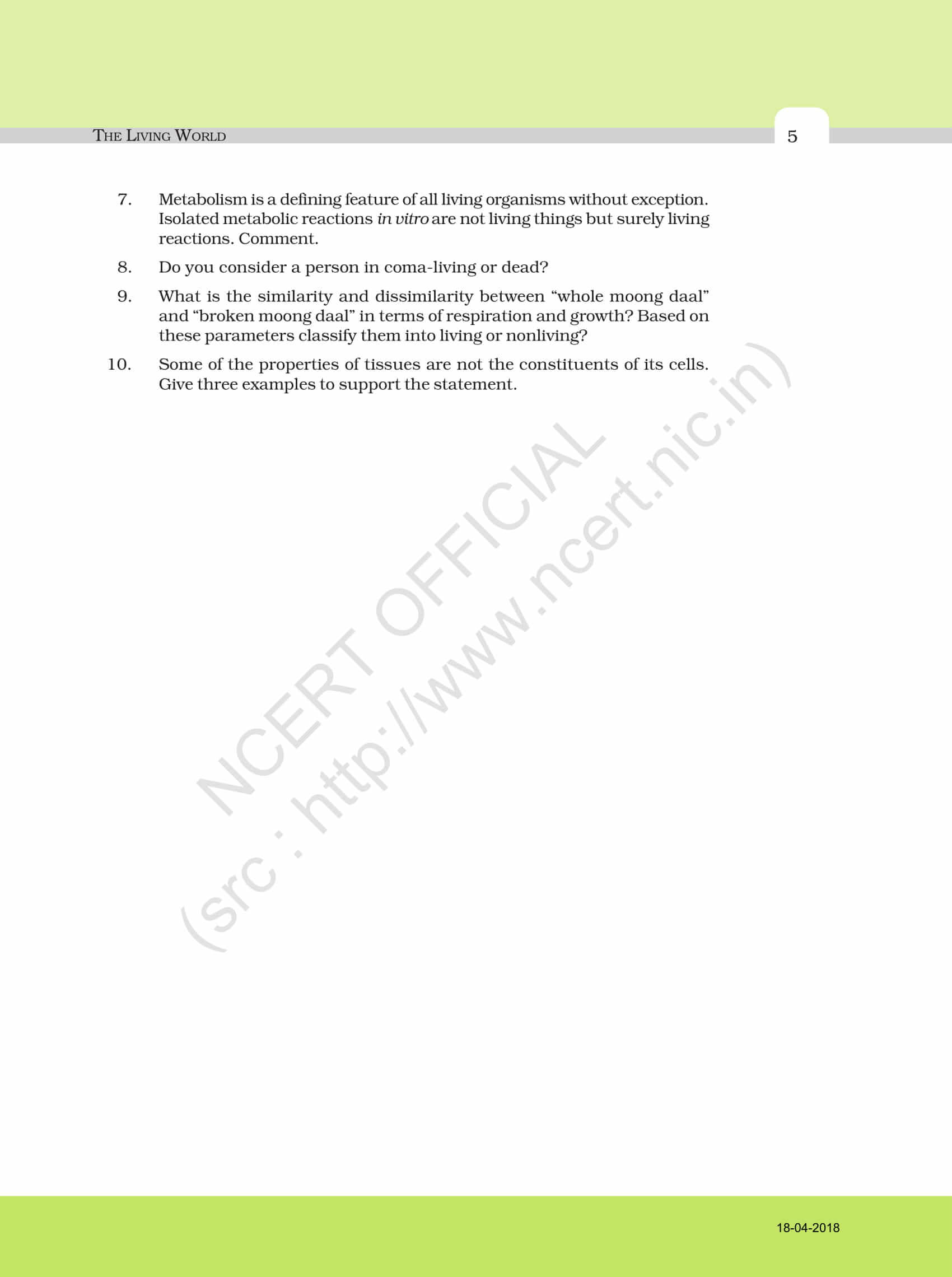 Important topics of Class 11 Biology Chapter 1 the Living World
What is 'Living'?
Diversity in the Living World
Taxonomic Categories
Taxonomical Aids.
BYJU's has made learning accessible to everyone and the content that is put out is updated to meet the current trends and requirements to deliver effective quality education to the masses. You can study at your preference, baring inconveniences such as time, place and the number of available resources. Everything you need to do to secure good marks and build a career for the future is in the palm of your hands. Download and explore BYJU's APP now. And subscribe to our YouTube channel to find a wealth of content that is explained in an easy and effective matter.